Sausage & White Bean Casserole
Need a delicious meal, but just don't have the time to be in the kitchen all day. Then this Sausage & White Bean Casserole is calling your name.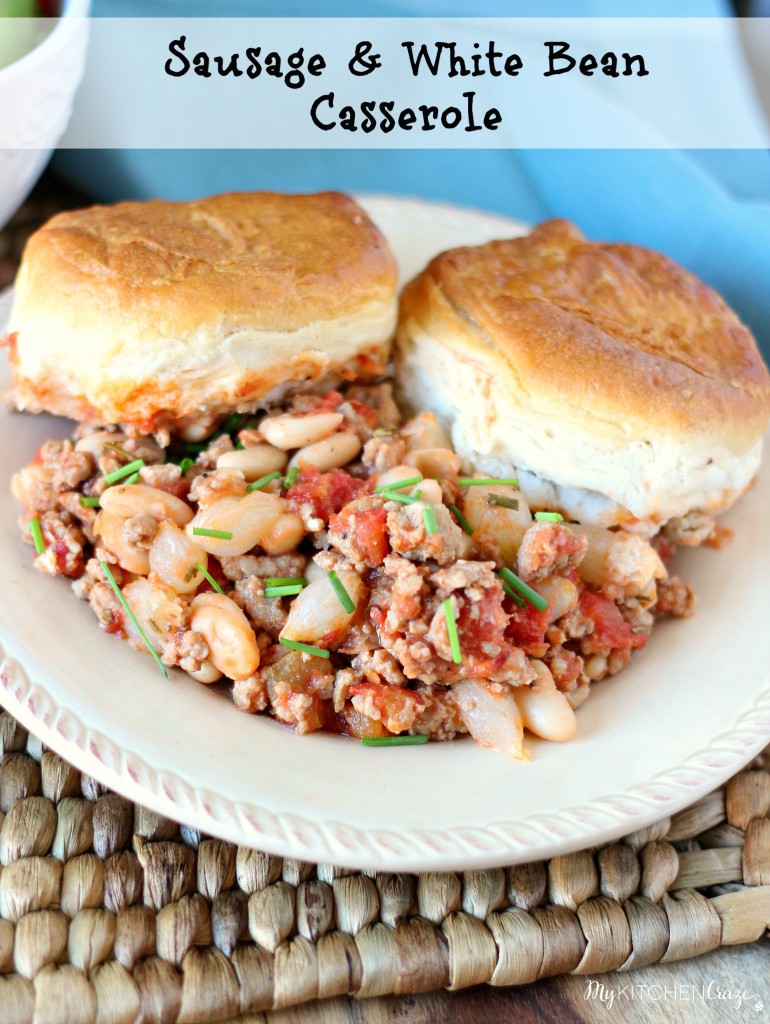 I picked up the kids from school one day and had no idea what I was going to make for dinner. I didn't really want to cook but knew I needed to. We had been eating out way to much and I was missing some home cooked food. I was especially missing some comfort food.
I'd seen this recipe floating around Pinterest and Instagram and it reminded me of a dinner my mom used to make. It was my brothers favorite. It was biscuits and chili bean casserole. I'm not even sure if there's a name for it or my mom just made it up, but it was two cans of chili beans then topped with canned biscuits.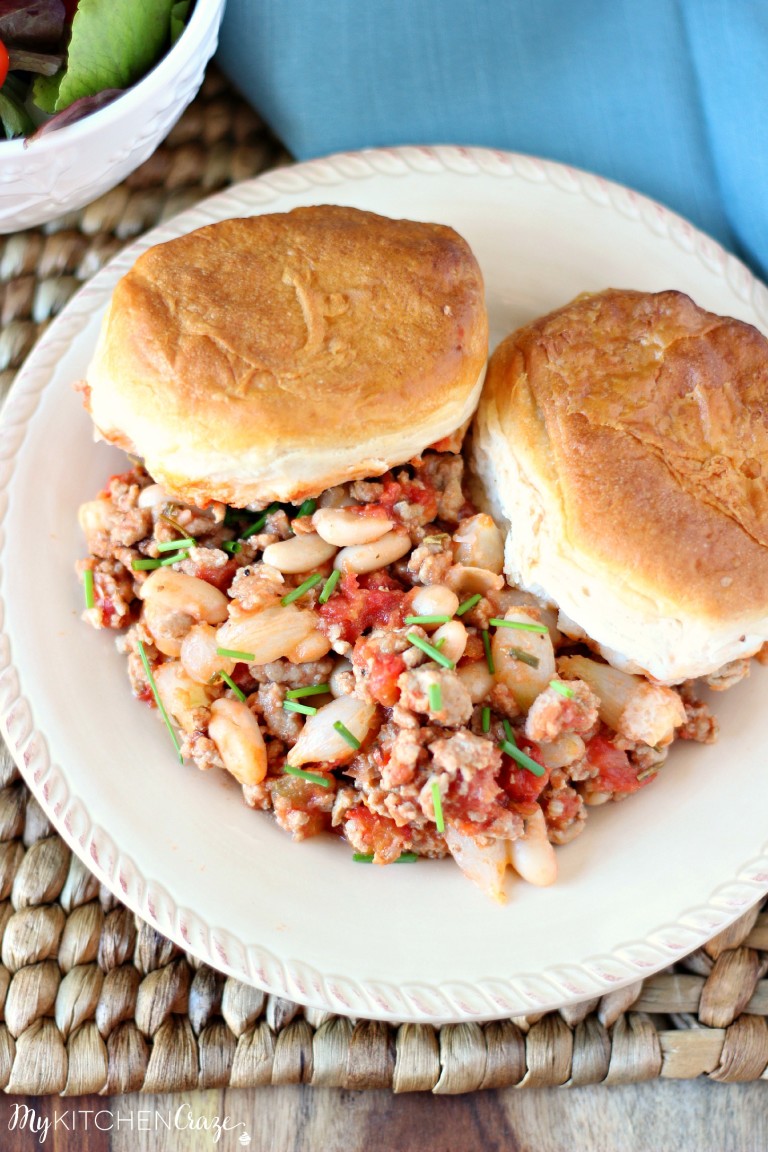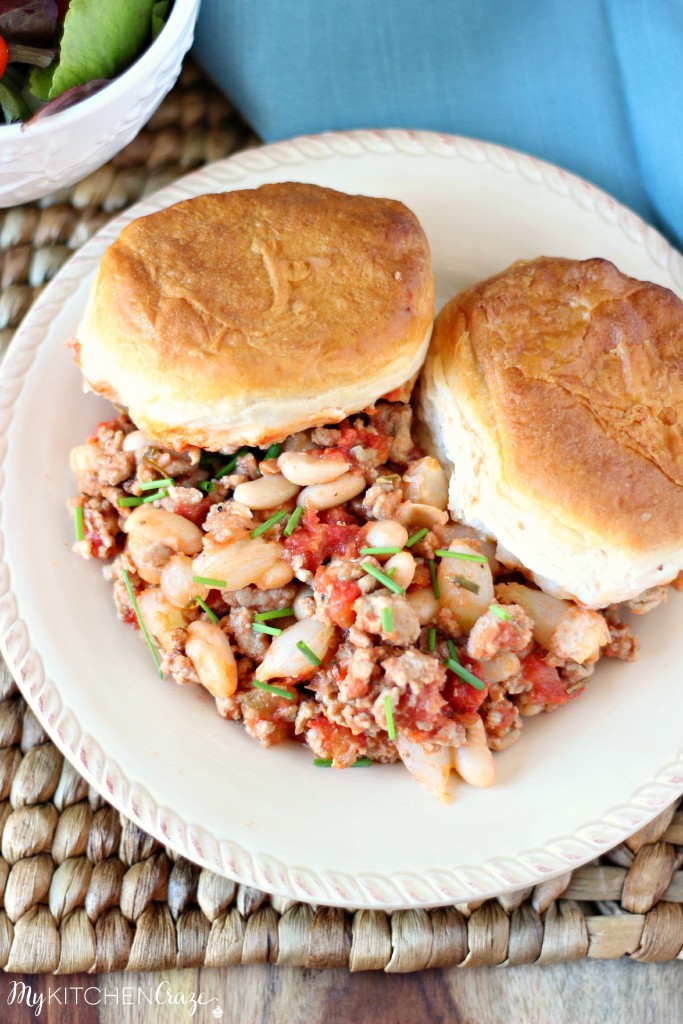 I loved it!! It was delicious! But now that I like to experiment in the kitchen I wanted to add more flavors to the casserole. Then I saw this awesome recipe on Pillsbury and thought oh my, I need to make this and incorporate some of my mom's recipe too.
I took the ingredients from one recipe then added some of the other and came out with this amazing casserole. My hubby said it was delicious! I just love when I can make something and don't need to be in the kitchen all day. I like to throw ingredients in a dish, mix, bake then serve. That's a great meal in my book. This is what I want to share with you all because those are the meals I love!
Now don't get me wrong, I do like the more complicated ones here and there, but when the kids have soccer, gymnastics, 2 hours of homework and I still need to prepare dinner. I need something quick and easy. And this meal is that meal!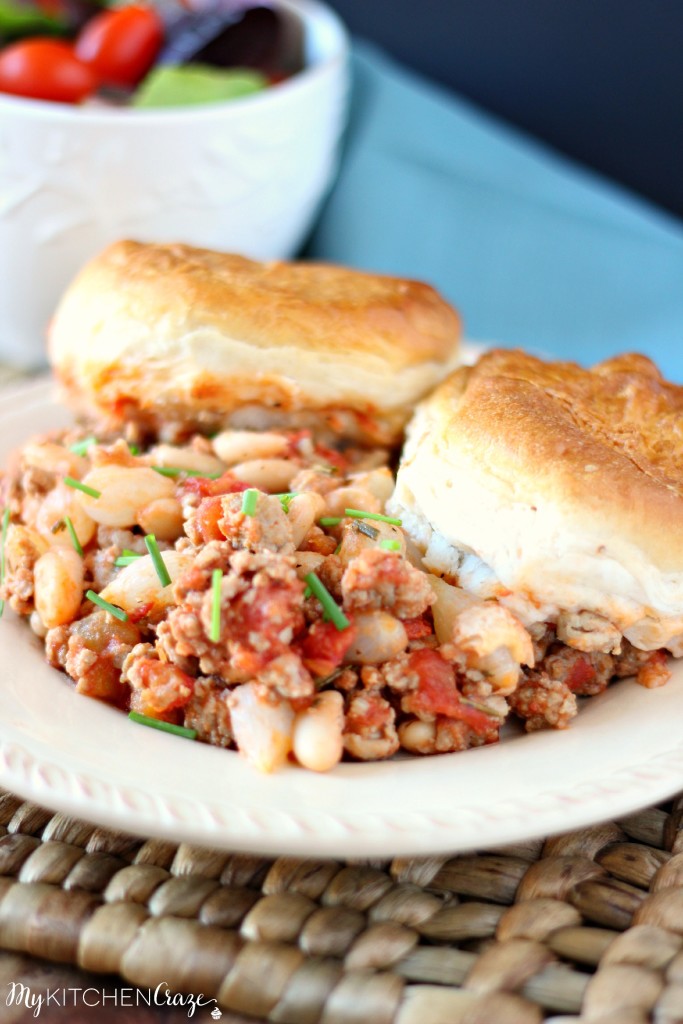 This Sausage & White Bean Casserole has such amazing flavor and taste just like comfort food. The beans, added with the sausage, some rosemary and pearl onions give it that great casserole feel. Then topped with the biscuits, you have everything in a meal you could want. Your protein, veggie and some carbs. There you have it!
Your gonna love it! And it's great as leftovers too, score!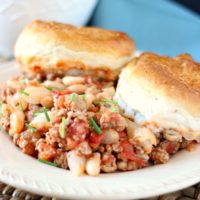 Get the Recipe:
Sausage & White Bean Casserole
Ingredients
1

lb

Turkey Italian seasoned meat

,

ground

3

garlic cloves

,

minced

1

can cannelli beans

,

drained and rinsed

1

can Muir Glen diced garlic & onions tomatoes

,

undrained

1 1/2

cups

frozen pearl onions

,

thawed

1-2

tablespoons

fresh Rosemary

,

chopped

1/3

cup

chicken stock

1

can

,

12 oz buttermilk biscuits

1/2

teaspoon

salt & pepper

1/2

cup

shredded Parmesan cheese
Instructions
Preheat oven to 375 degrees F. Spray a 9x13 baking dish with cooking spray; set aside.

In a large skillet, cook turkey meat until no longer pink, about 7-10 minutes. Make to to crumble meat while it's cooking. Add garlic and sauté for 1 minute, mixing throughly.

Then add beans, tomatoes, onions, rosemary, chicken stock and mix well. Heat to a boil over medium-high heat. Once it comes to a boil, remove from heat and spoon into casserole dish.

Sprinkle Parmesan cheese on top of meat mixture. Place biscuits on top of Parmesan cheese and meat mixture, using all 10 biscuits.

Bake 20 minutes, or until tops of biscuits are golden brown.