Banana Bread Crumb Muffins
I love breakfast! Eggs, hash browns, bacon, muffins, scones and toast. I'm just a breakfast type of girl. But sometimes I just don't have the time or the energy to make breakfast. Sometimes I need to grab and go…Enter Banana Bread Crumb Muffins!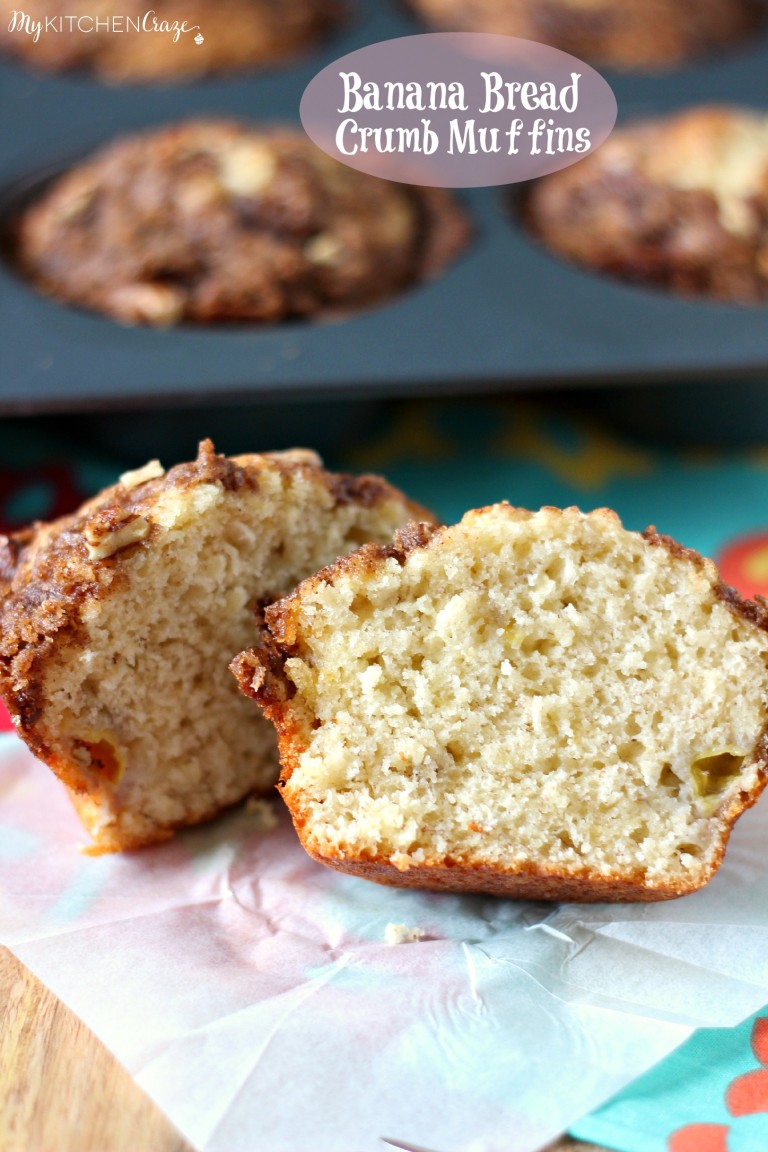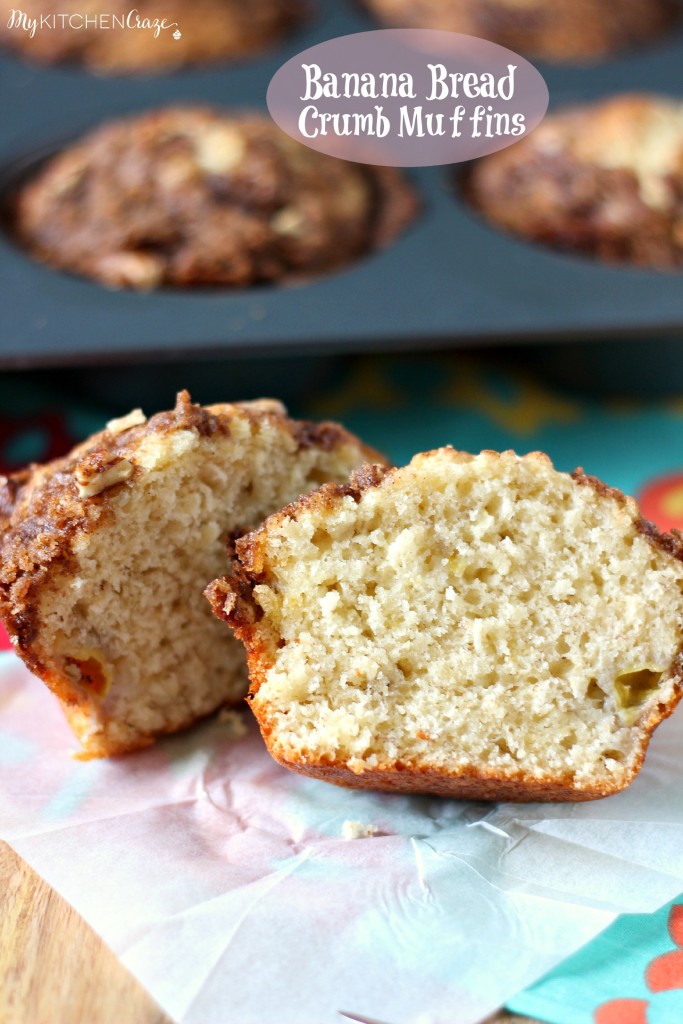 I love to make breakfast, drink my coffee and relax in the mornings. Unfortunately, I can only do that on the weekends. During the week I'm guzzling my coffee and trying to shove some sort of breakfast down my throat. I'm not one of those people who can have a smoothie for breakfast.
Nope, I need some sort of food. Preferably some carbs. My favorite carbs are toast with some homemade jam. If I'm in a hurry I'll do cereal. I'm not really fond of cereal anymore. I think I ate one to many boxes when I was younger. I do love having a muffin here and there. They're a treat to have and I'm sick of having Starbucks muffins all the time. It was time to make my own. 🙂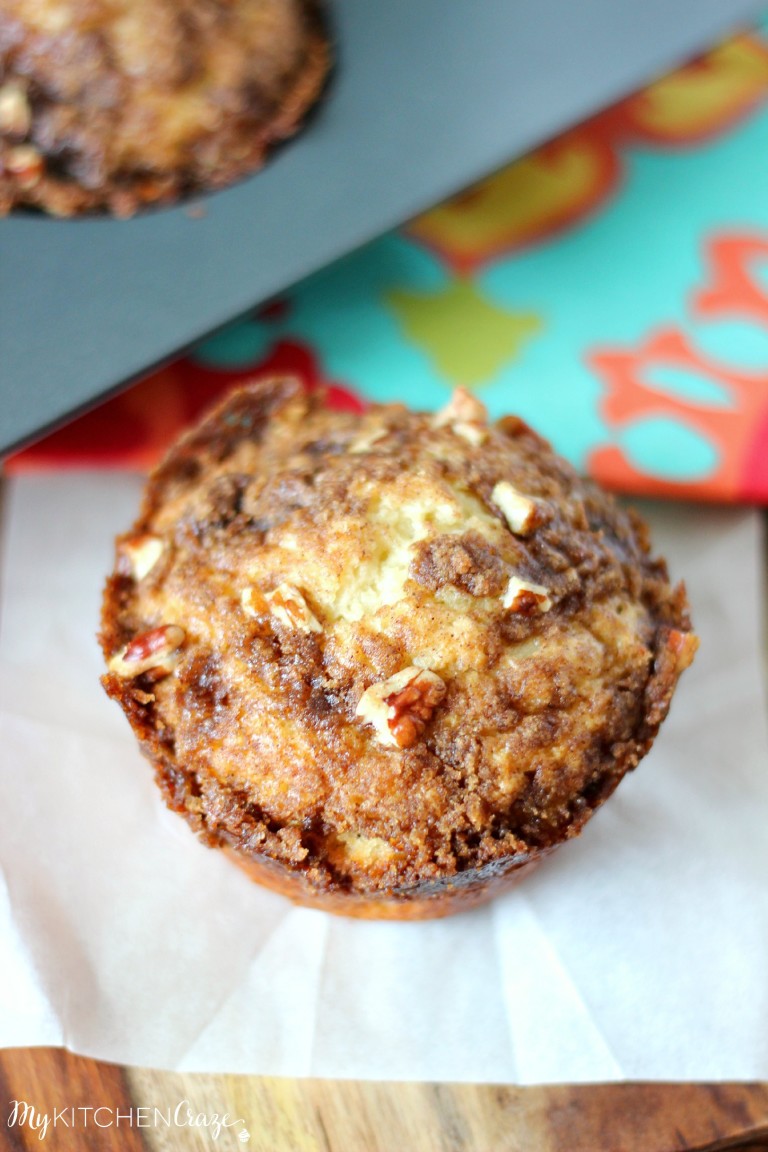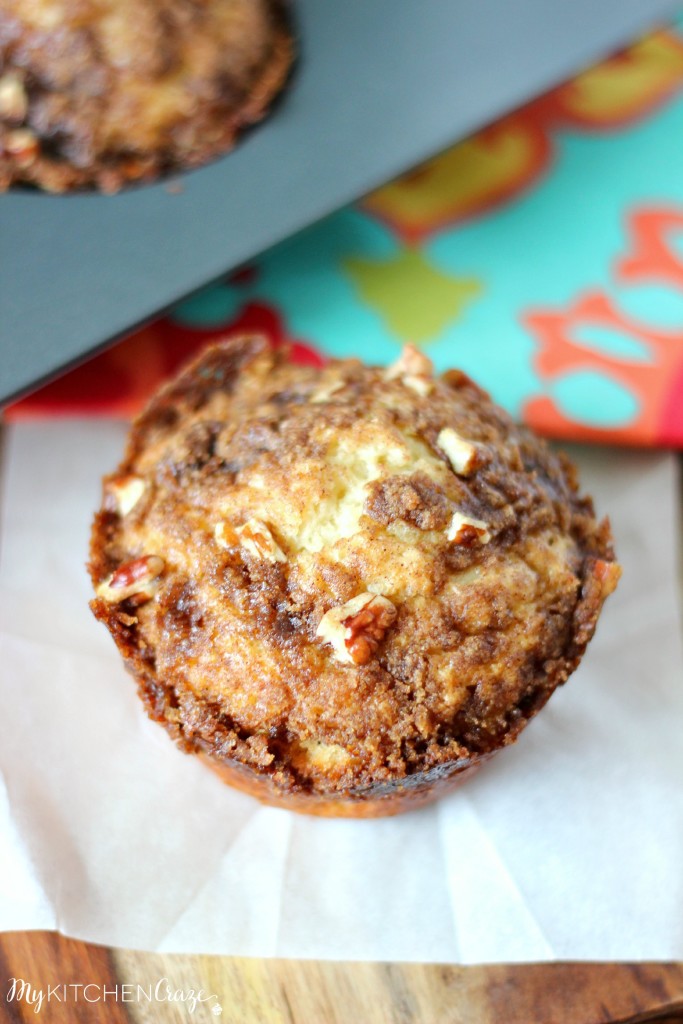 Last week I had some bananas that started to brown and I knew I needed to do something with them before my hubby put them in the freezer. Does your loved one do that too? If he sees the bananas start browning even a little, he throws them in the freezer. Drives me crazy!
I had to be sneaky and put them in the pantry for a day to hide them. Shhh, don't tell him. I didn't have time to make these Banana Bread Crumb Muffins that day, so I needed to make sure they went untouched.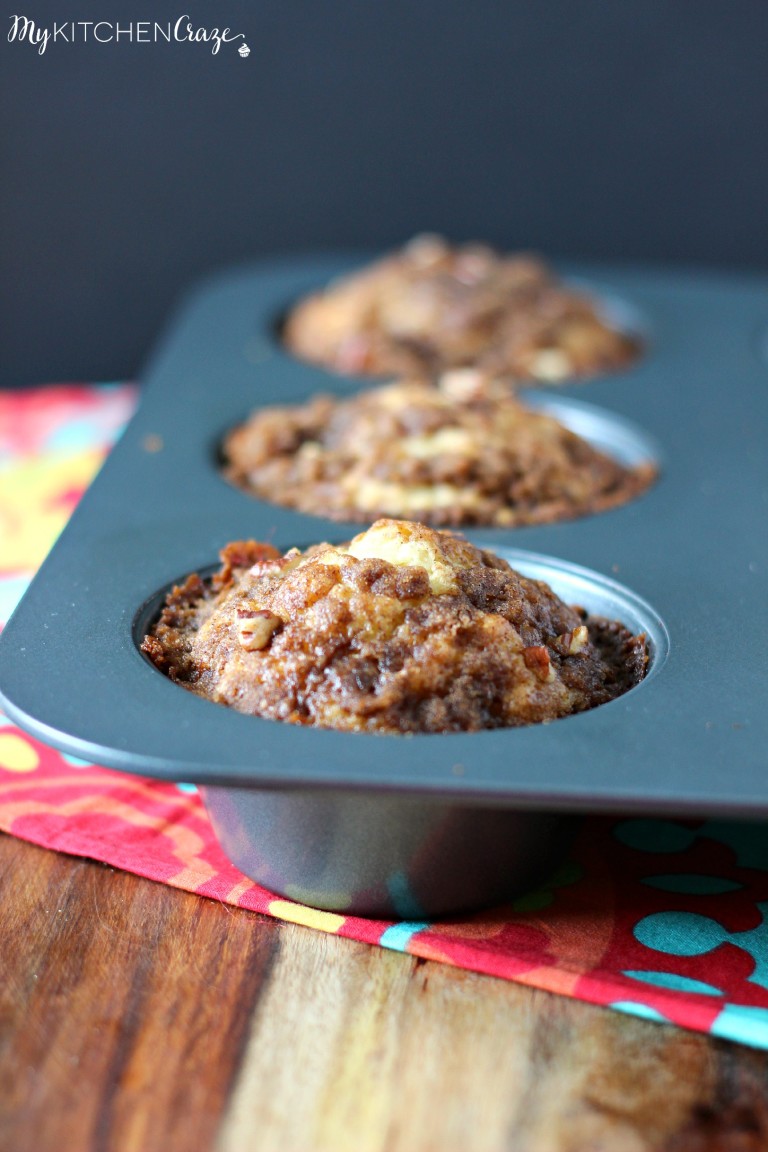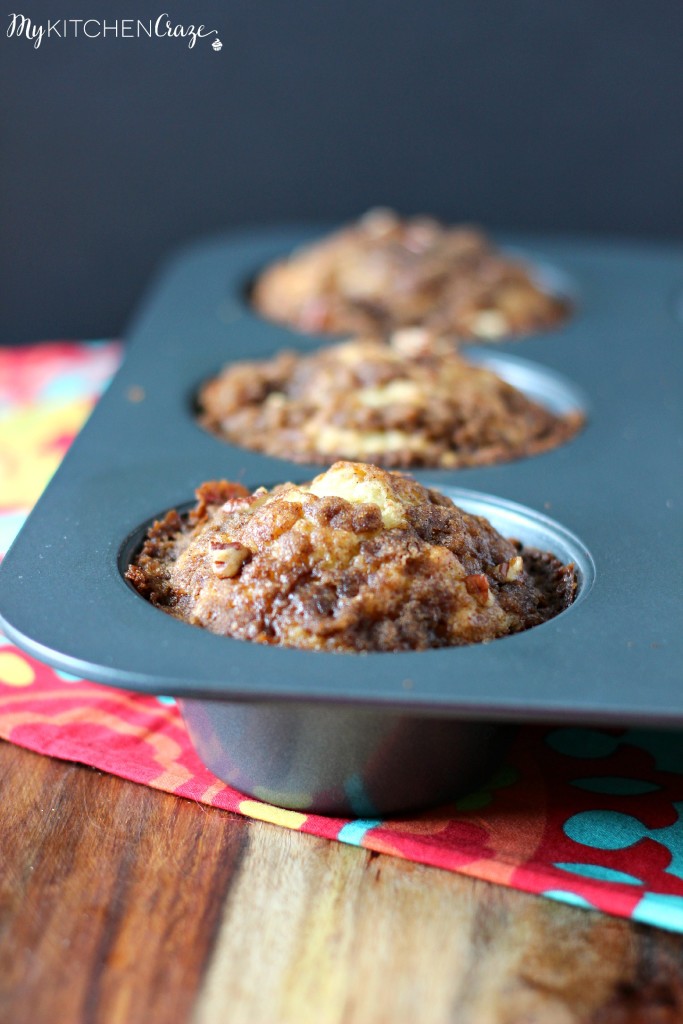 I'm so happy that I had the bananas to make these muffins. Oh my they are delicious! They taste like banana bread, but also have this delicious crumb topping. They're moist, soft and have all the right flavors. I could eat them all with my coffee and I would be okay with that. What I love about these muffins is they aren't overly sweet. I have this thing of not liking too much sweets in the morning. They're the perfect breakfast muffin!
Actually they're the perfect anytime muffin.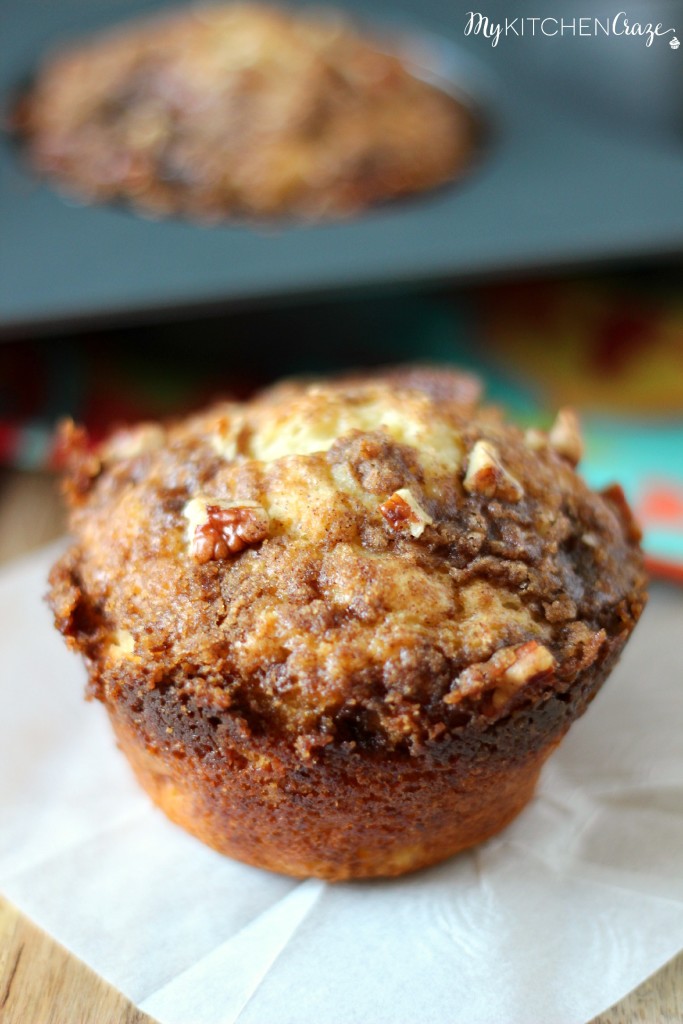 If you're in a breakfast rut like me, then make these Banana Bread Crumb Muffins. You will not be disappointed. You can eat them in the morning, or for lunch or dinner. What the heck, you can eat them when ever your little heart feels like it. Make these. You will love them, promise!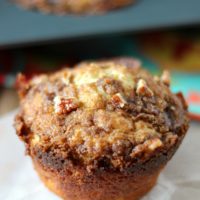 Get the Recipe:
Banana Bread Crumb Muffins
Ingredients
Muffins: 
4

tablespoons

butter

1 1/2

cups

all-purpose flour

2

teaspoons

baking powder

1/2

teaspoon

salt

3/4

cups

granulated sugar

1

egg

1/2

cup

milk

2

ripe bananas

,

mashed

1/4

cup

pecans

,

chopped (optional)
Crumb Topping:
1/2

cup

brown sugar

,

packed

2

tablespoons

flour

2

teaspoons

cinnamon

2

tablespoons

cold butter

,

cut into cubes
Instructions
Preheat oven to 350 degrees F. Spray jumbo muffin pan with cooking spray; set aside.

In a medium sauce pan, add 5 tablespoons of butter over medium heat. Cook butter, while stirring constantly. The butter will foam up and then turn golden brown. Once the foam starts to diminish and your butter turns golden brown, take it off the heat and set aside.

In a medium bowl, add the flour, baking powder and salt. Mix together.

In a large mixing bowl add the sugar, 4 tablespoons of the browned butter and the egg. Whisk together. Whisk in milk and mashed bananas.

Using a ladle, stir in the dry ingredients until just combined.

Make the crumb topping: Stir together the brown sugar, flour, cinnamon and 3 tablespoons of cold butter. Mix until the mixture is crumbly and the butter resembles small pea size shapes.

Scoop 1/2 cup of banana bread mixture into each muffin tin. Top with crumb topping and chopped pecans.

Bake for 25-30 minutes, or until a toothpick inserted comes out clean.

Store in an air tight container. Muffins will keep for 3-5 days.

Enjoy!