Red Enchilada Sauce
Do you want to make some awesome red enchilada sauce, that you can use on all sorts of dinners? Then this sauce is calling your name!
Follow me on Facebook, Instagram & Pinterest to stay up to date on all of my recipes!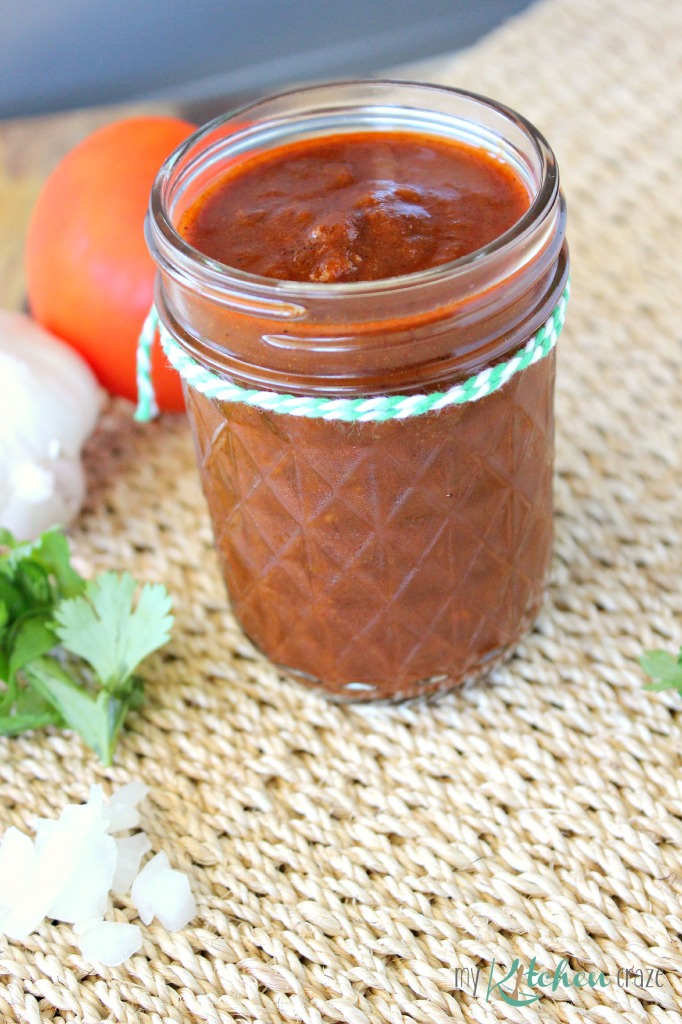 I used to buy the canned enchilada sauce all the time. I never knew that it was something I could make by hand. I knew that I could make tomotillo (green) sauce because I've been making my sister in laws amazing recipe for years. But red enchilada sauce was always one of those things that I just didn't think was possible. Then one day my hubby asked me if I could find another canned enchilada sauce because he didn't like it and it always tasted funny to him. Well I didn't jump up and say, "I'll make homemade enchilada sauce". No, I went to Trader Joes and Sprouts first, and looked at their pre-made enchilada sauce.
Nothing looked good. It just all looked mediocre. Nothing to jump up and down about. That is when I thought, "Hey, why don't I make some homemade enchilada sauce. How hard can it be?" I googled red enchilada sauce and found a ton of recipes. I mean a ton. Everyone has their own recipe, but when you start going through them, they all have about the same ingredients. Once I realized this I was excited.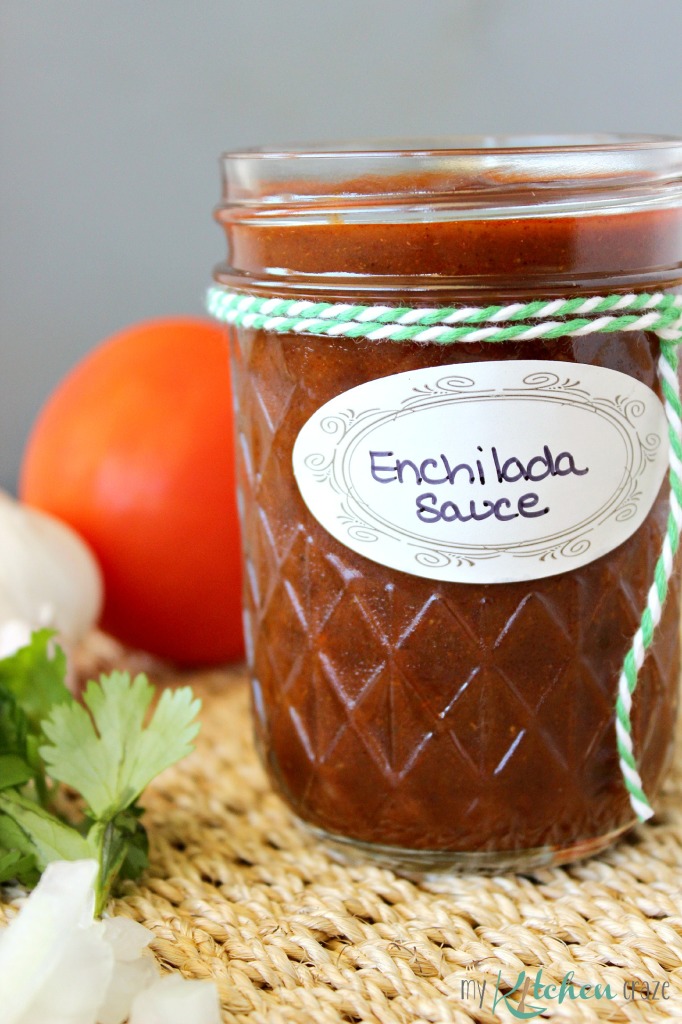 I went to the store, got the 9 ingredients. Yep you heard me right…9! Came home and sent out to make this enchilada sauce. I didn't have high expectations because really I knew nothing about making homemade enchilada sauce. I just wanted it to work out so my hubby would like it. Well what I didn't expect was to love it. Also, it was the easiest sauce EVER to make!
It had the perfect taste and spices were spot on. I was afraid that it was going to taste to tomato-y, but it had the prefect combo of tomatoes, onions and spices. It was restaurant style enchilada sauce all made in the comfort of your home. YAY!! 🙂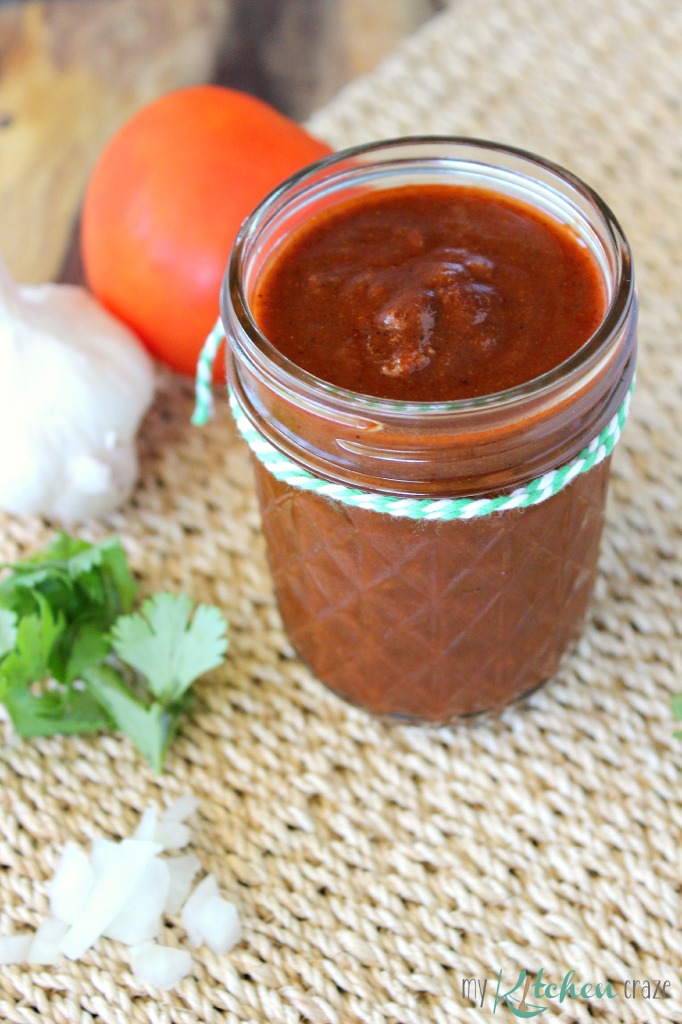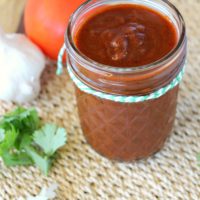 Get the Recipe:
Red Enchilada Sauce
Ingredients
1

tablespoon

olive oil

1

small onion

,

chopped

3

coves garlic

,

minced

3

tablespoons

chili powder

1

tablespoon

cumin

1

teaspoon

salt

1/4

teaspoon

oregano

1

15 oz can tomato sauce

1

cup

chicken stock
Instructions
In a medium sauce pan heat oil over medium-high heat. Add onion and cook until just browned, about 5 minutes. Add garlic, chili powder, cumin, salt and oregano. Mix well and cook for 30 seconds, stirring constantly. You want to saute your spices for a few seconds because it will give your sauce a more robust flavor.

Stir in tomato sauce and chicken stock. Bring the mixture to a simmer and cook over medium-heat for about 8-10 minutes, stirring occasionally.

Remove the pan from the stove. Let cool for about 5 minutes. Then place ingredients into a blender and process until smooth.

Use right away or refrigerate for up to one week.