Marble Bundt Cake
Marble Bundt Cake ~ Super easy marble bundt cake, topped with luscious chocolate ganache. This is one cake you'll want to make! 
I have a  special post for you guys today. It's My Kitchen Craze's Birthday! YAY!! This past Wednesday marked three years for this blog of mine. Three years! WOW where has the time gone?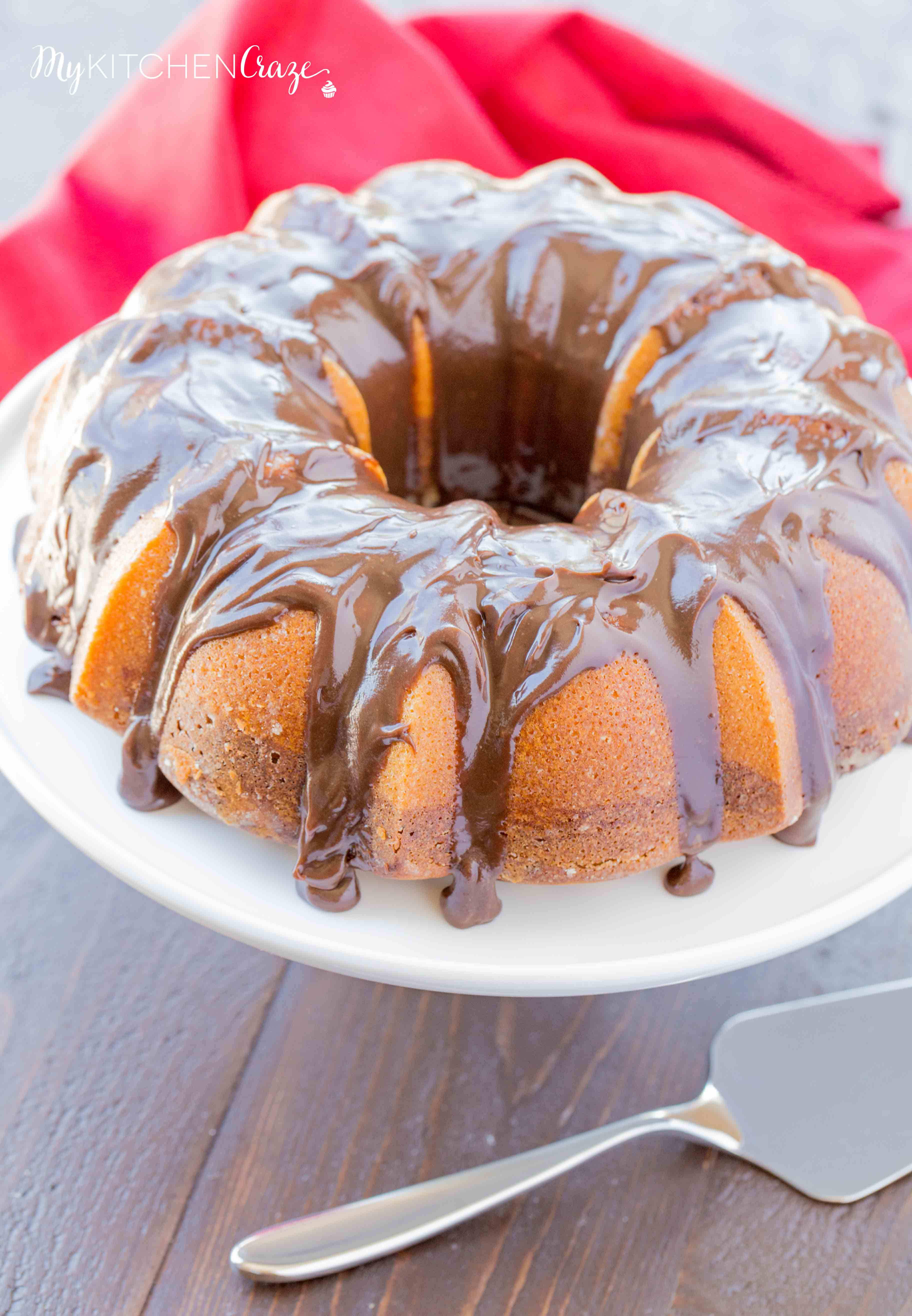 In the 3 years I've had this blog I've learned so many things, met people and made friends with some amazing people and I've made some darn good recipes over the years. It's been crazy, fun and stressful, but I wouldn't change anything for the world.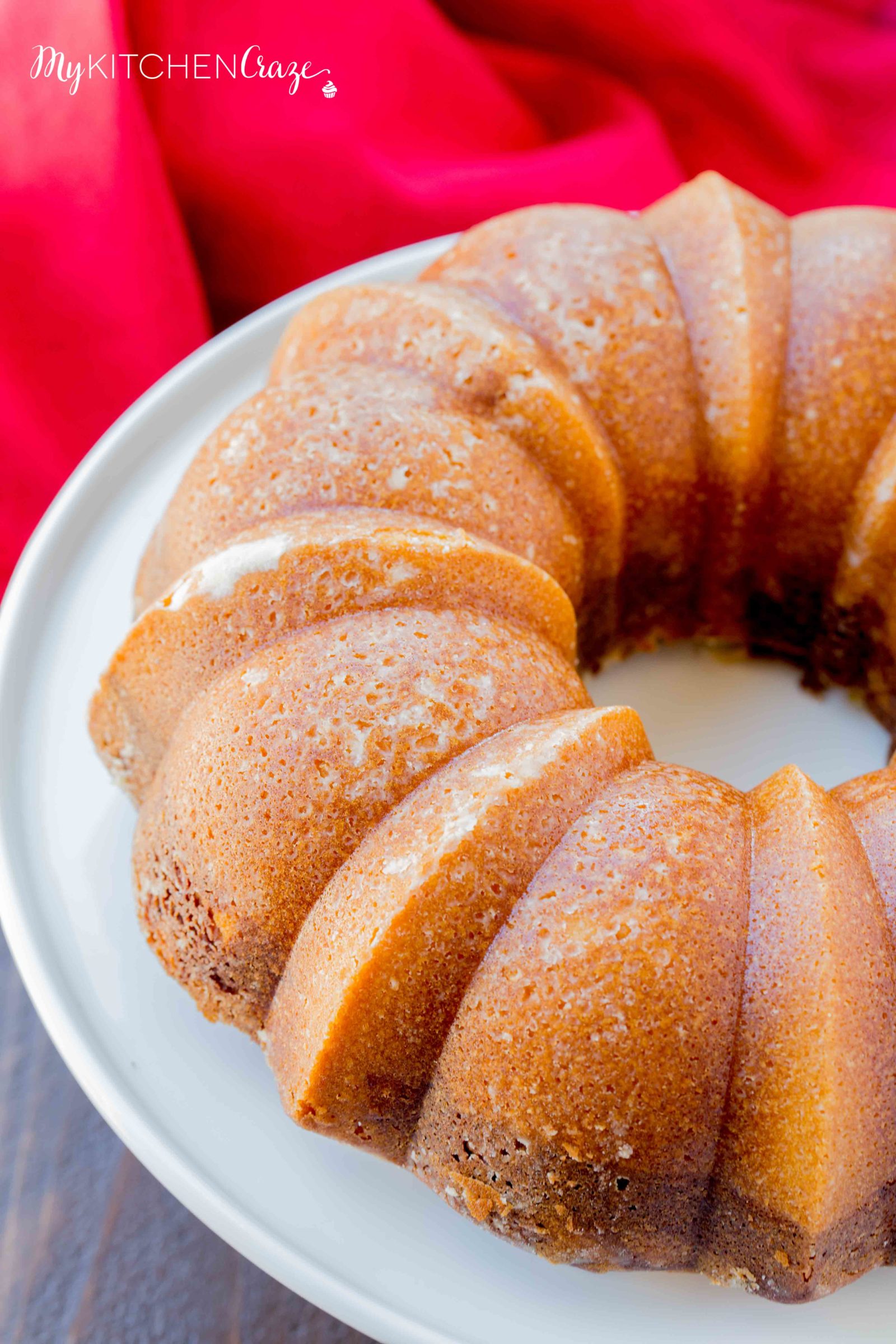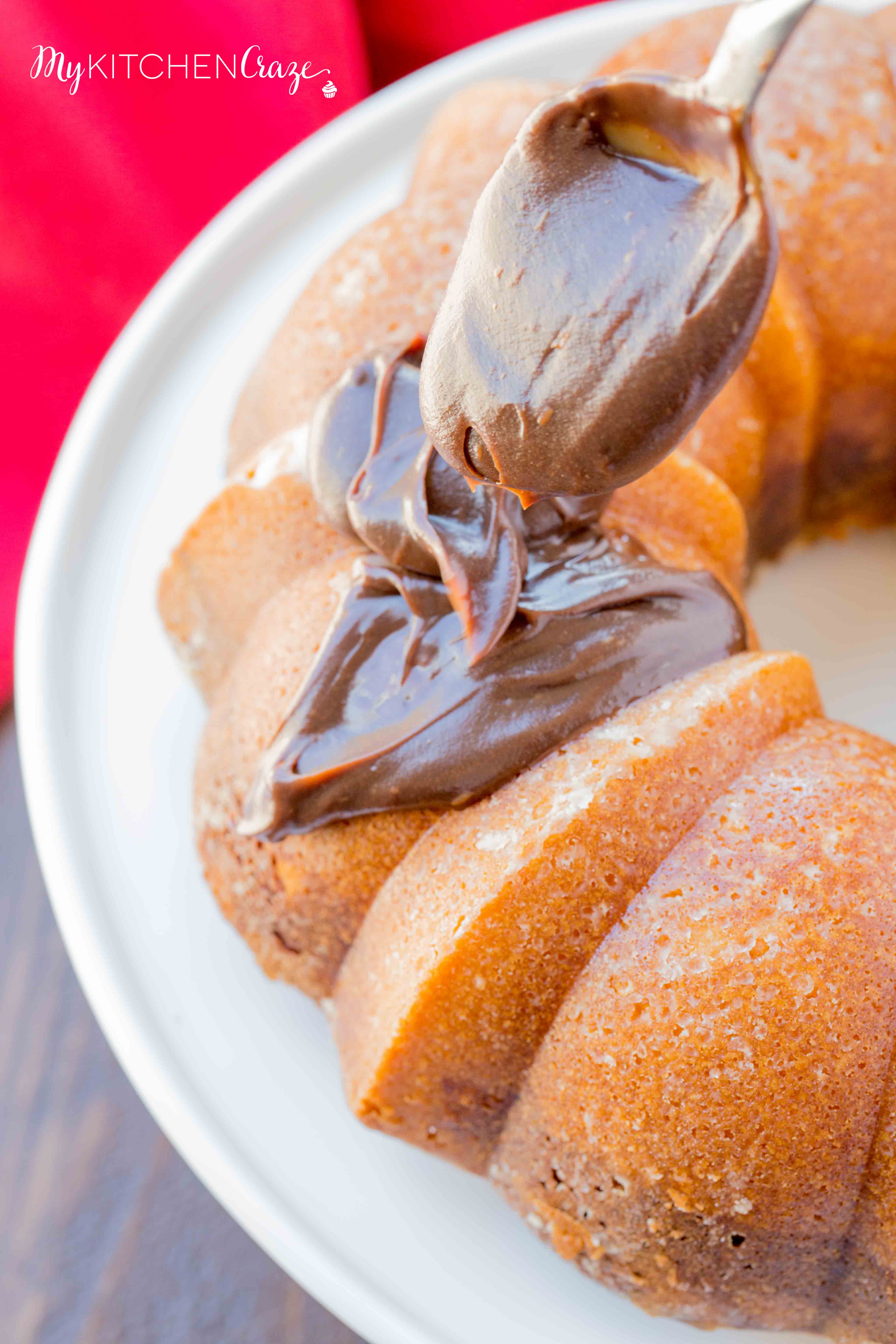 When I first started this blog I had no exceptions. I set out to make it a hobby. But the main goal was to share some good easy to make recipes and let others know that cooking and baking don't have to be hard. With that being said, I wanted to celebrate this birthday with a cake. I can't remember the last time I've made a cake for the blog, but what better way to celebrate than with cake.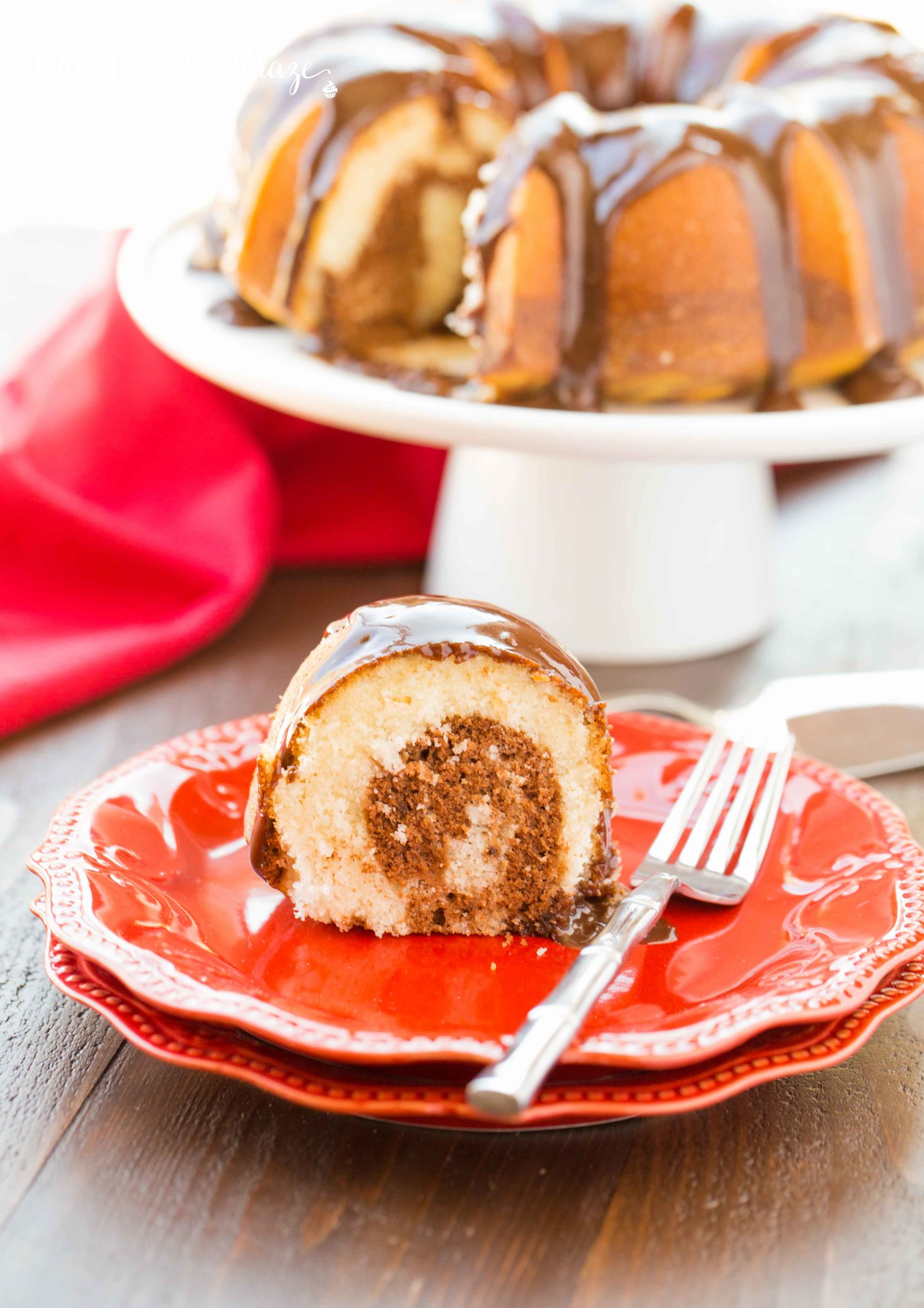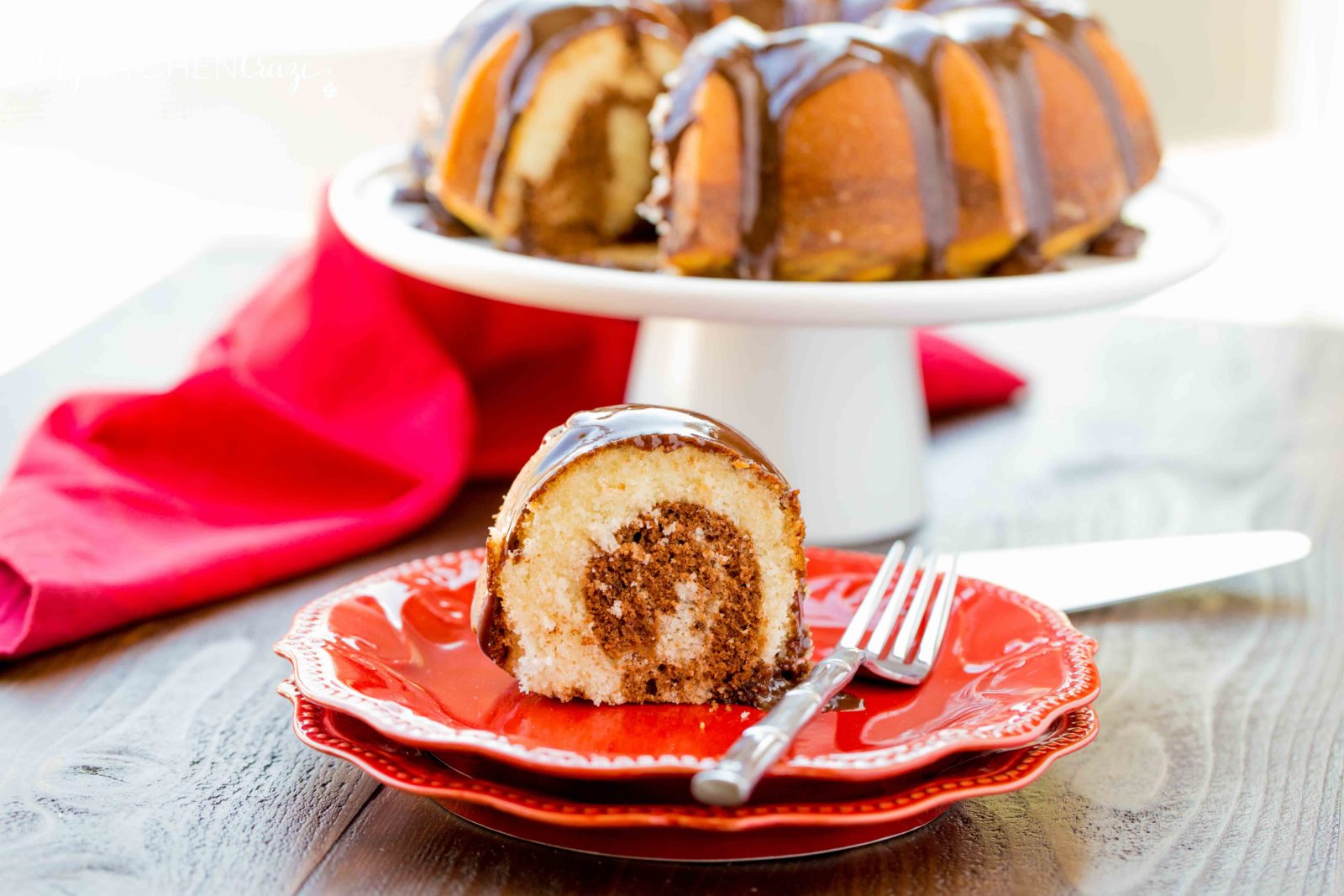 Sean requested that I make a marble cake a few weeks back and I thought what perfect time than now. Now I'd never made a cake from scratch before, so I had to do a little research. I ended up finding a recipe in my trusty Betty Crocker Cookbook. I tweaked the recipe here and there and it turned out amazing!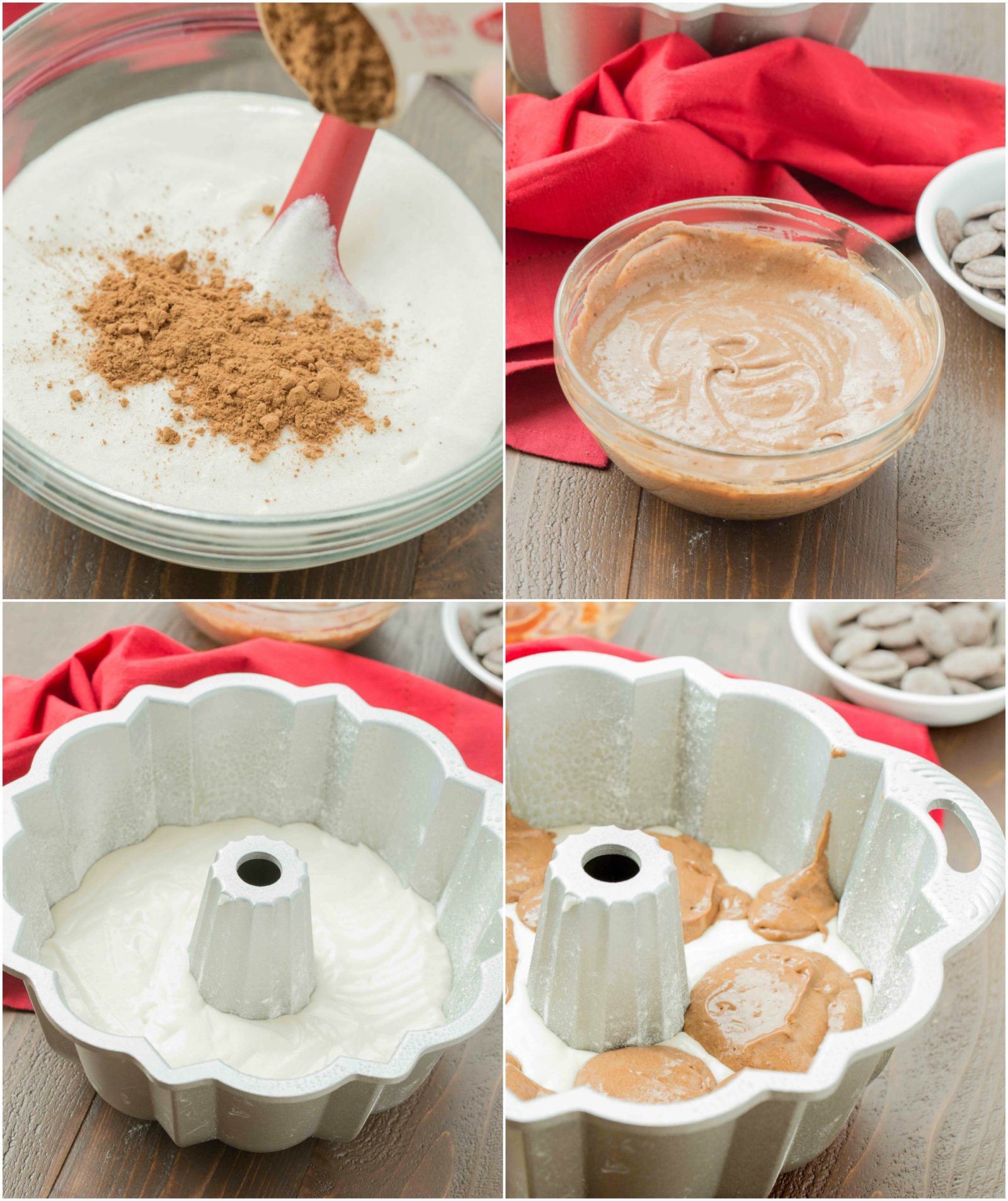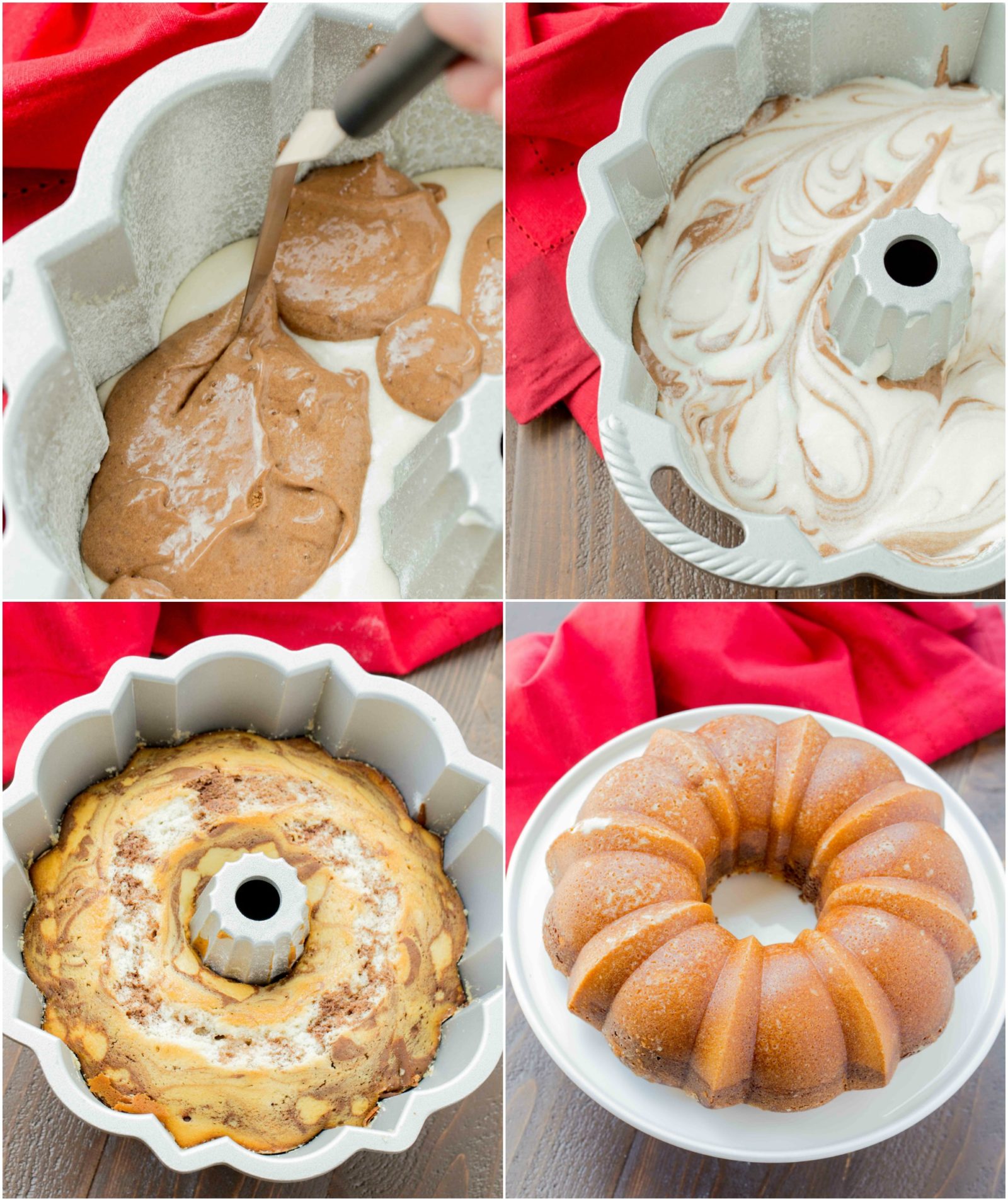 I used cake flour for this particular recipe, but if you don't have any on hand you can sub in all-purpose flour. The cake will turn out fine either way. This cake is really easy to make and doesn't take much time at all. I always remember cakes taking forever to make, so I wanted to make sure to give you a recipe that would be fool-proof and easy. The chocolate ganache takes this recipe to a whole new level. It adds that extra oomph that's needed. It's so good! I can actually eat the ganache by its self, it's so good. Hehe!
When Sean came home the day I made this cake, he instantly said that he had to make a pot of coffee so he could dive into the cake. He was on cloud nine when he ate a slice. He later told me that I was in trouble from now on. I asked him why? He said, "Because now I know you can make some awesome cakes. I'm always going to request them". Great I'm in trouble now. 🙂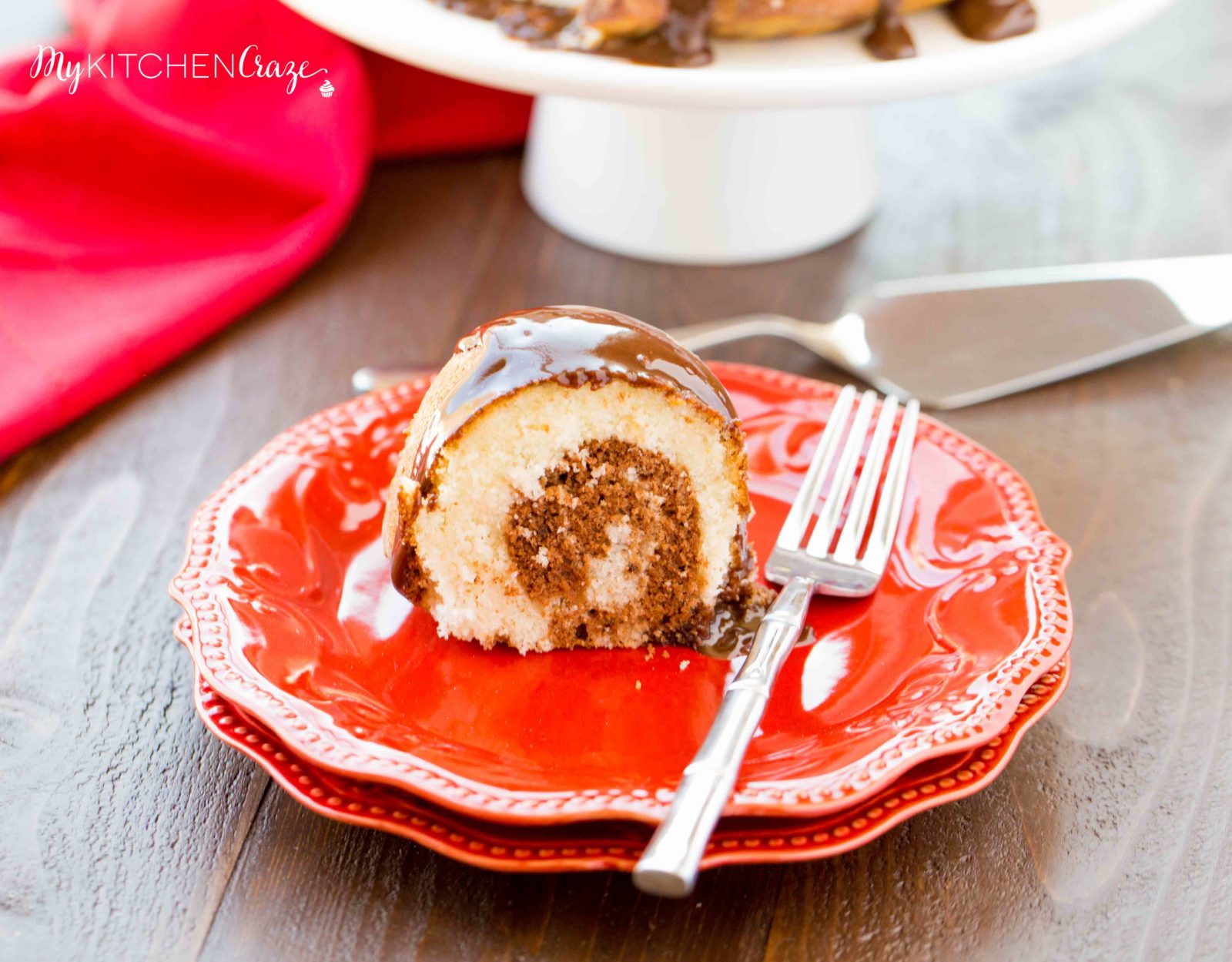 This cake turned out so moist and delicious. It looks like you've slaved away in the kitchen all day, but in reality it was make and frosted with in a few hours. Everyone that I gave a slice to loved it and we celebrated three wonderful years blogging!! Here's to another three years and many more.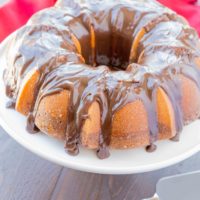 Get the Recipe:
Marble Bundt Cake
Ingredients
Bundt Cake:
2 1/2

cups

cake flour or 2 1/4 cups all-purpose flour

1 2/3

cups

sugar

3 1/2

teaspoons

baking powder

1

teaspoon

salt

2/3

cup

shortening

1 1/4

cups

milk

1

teaspoon

vanilla extract

5

egg whites

3

tablespoons

unsweetened cocoa powder

2

tablespoons

baking chocolate

,

melted
Chocolate Ganache:
2/3

cups

heavy whipping cream

6-8

ounces

semisweet baking chocolate

,

chopped
Instructions
Preheat oven to 350 degrees F. Spray a 10-12 inch bundt pan with non-stick cooking spray and sprinkle lightly with flour. Set aside.

Using your stand mixer or handheld, add in first seven ingredients on a low speed until everything is mixed together. Then turn the speed up to high and beat for 2 minutes. Scrape the bowl with a ladle.

Add in egg whites and return speed to high for an additional 2 minutes. Scrape bowl with a ladle one more time.

Remove 1 3/4 cups of batter into a separate bowl. Add in cocoa powder and melted baking chocolate; stir to combine.

Pour half of the white batter into the prepared bundt pan. Drop chocolate batter by the tablespoonfuls randomly over the white batter. Using a butter knife, cut through both batters to make a marble effect. Then top with remaining white batter and repeat cutting through with the butter knife.

Bake for 40-45 minutes, or until a toothpick inserted comes out clean. Let sit and cool for 10 minutes, then turn bundt pan upside down on a cooling rack to remove from pan. Let cool completely until frosting, about 1 hour.

Place heavy whipping cream in a medium glass bowl. Place in the microwave and heat for 1 minute. Making sure to stop every 30 second to stir, so milk doesn't curdle.

Once the heavy whipping cream is warmed through, add in chocolate. Stir until melted. Let stand 5-10 minutes. Ganache is ready when it mounds slightly when dropped from a spoon.

Pour ganache onto cooled marble cake and spread over top with the back of your spoon. The ganache will fall down the sides, but this is ok. Let stand for 30 minutes at room temperature.

Cut into pieces, serve and enjoy!