Pizza Biscuits
Today I'm bringing you an easy, throw together recipe for those busy days and nights. You can eat these for an appetizer, snack or even dinner if you wanted to get adventurous. These Pizza Biscuits take minutes to throw together and are kid approved!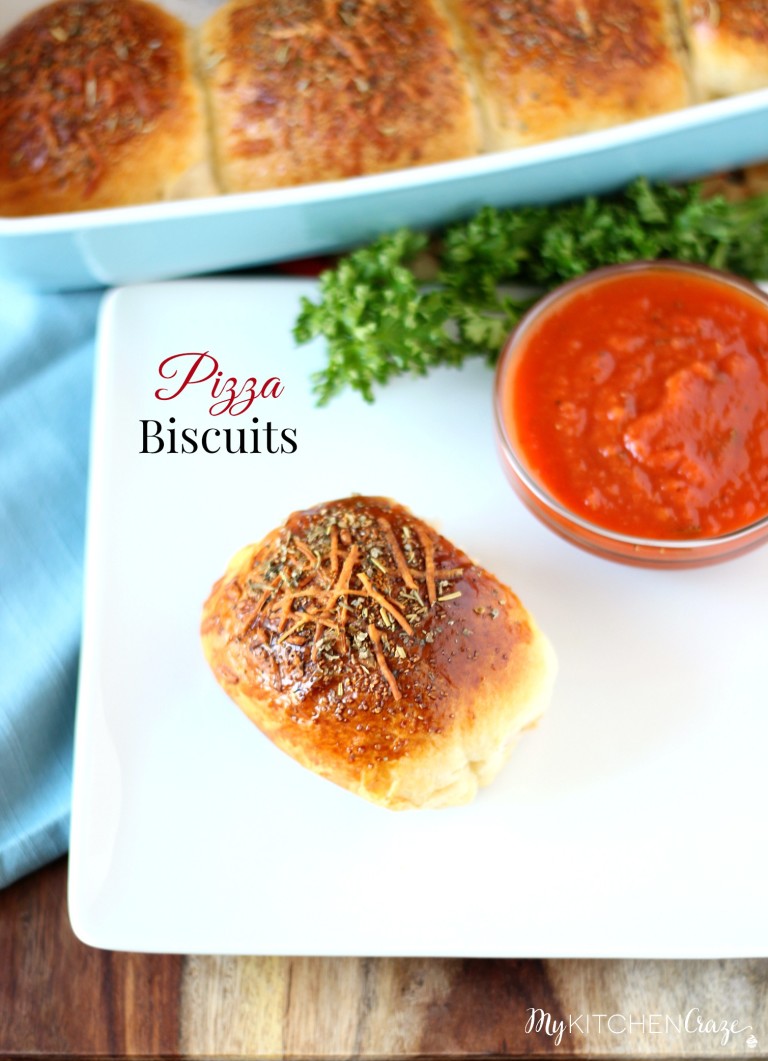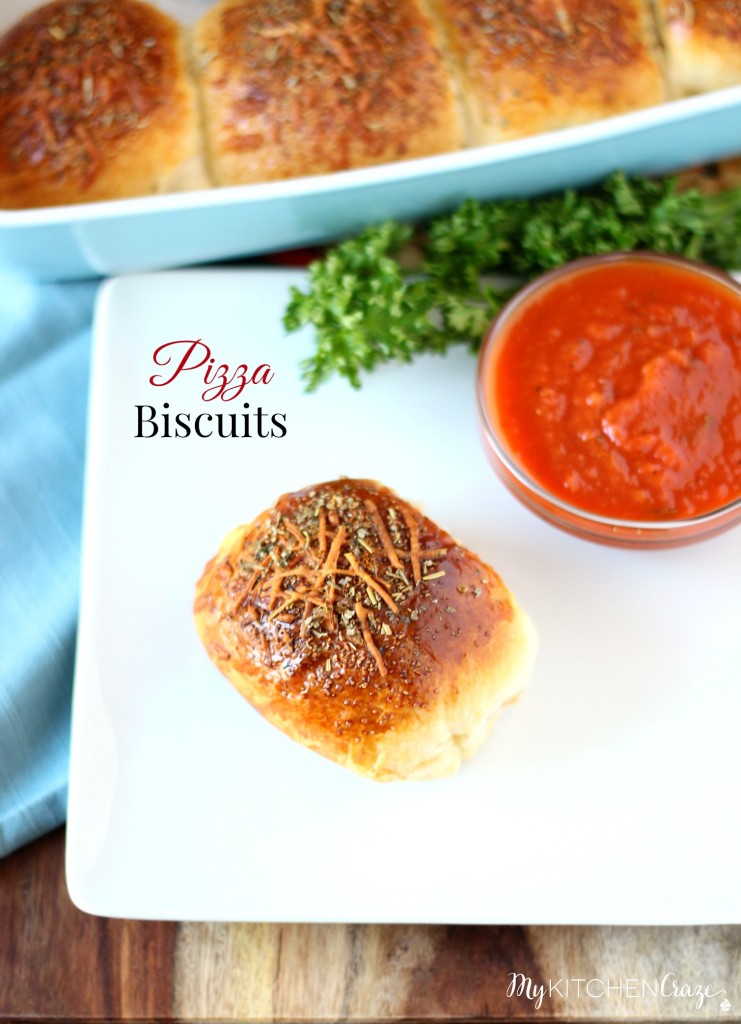 My son isn't normally a picky eater. But lately he's become picky. I'm not sure if it's because he is getting older, but it's getting harder and harder for me to get him to sit and eat. He's always on the go and wants to do this and that. When I offer him something to eat he turns it down. We had a conversation the other day that went a little like this: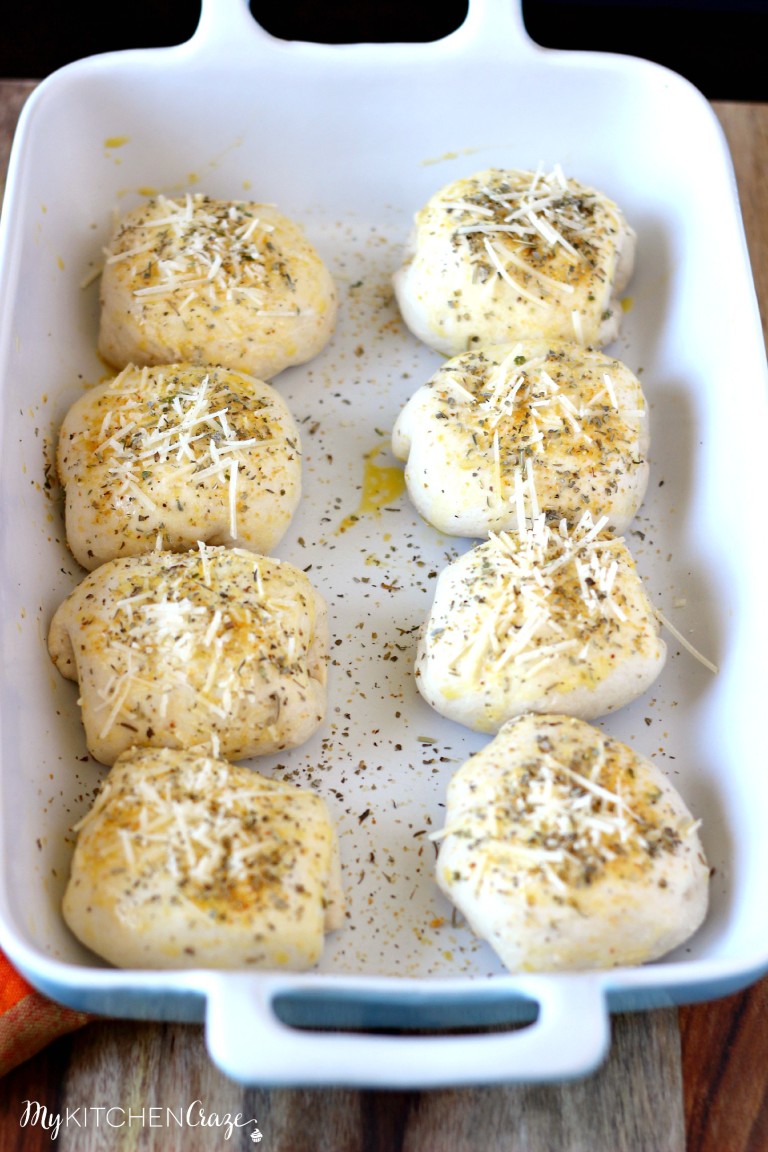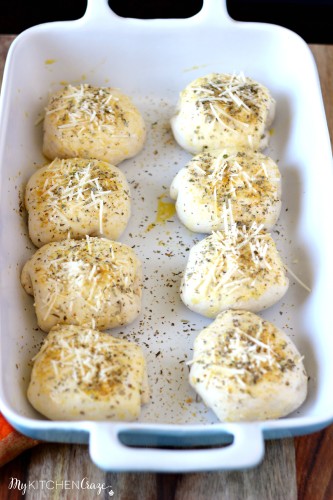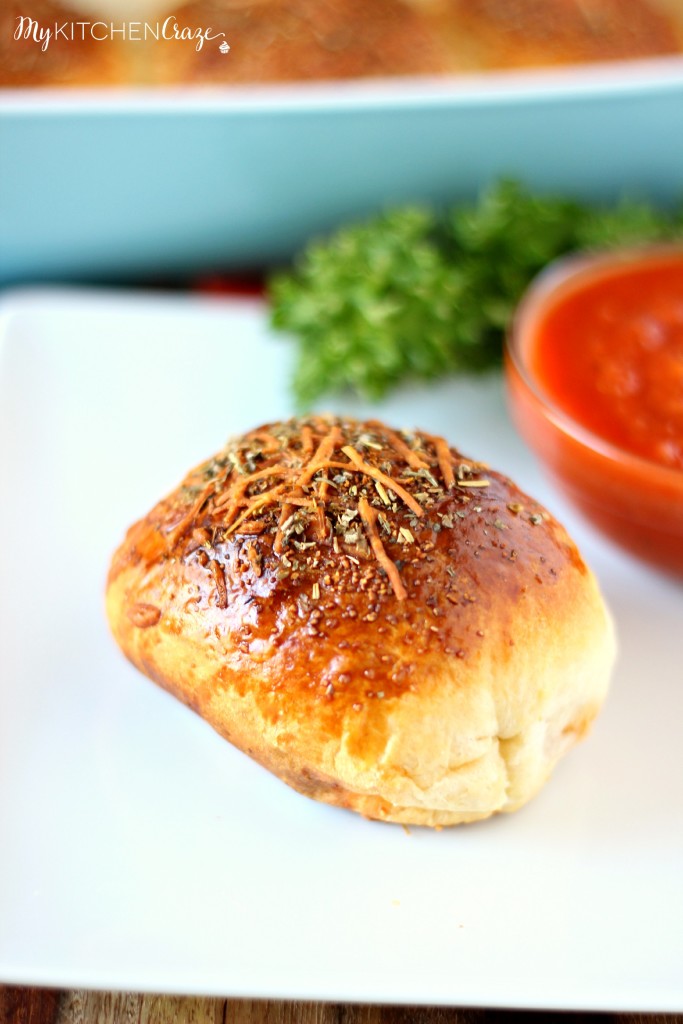 Me: "Cameron are you hungry?"
Cameron: "Yea mom."
Me: "Okay, want a yogurt parfait with some fruits? Or some cucumbers and bell peppers?"
Cameron: "Oh, is that all we have? Are those my only choices?"
Me: "Yes, bubba those are your only choices. We're going to be eating dinner shortly and I don't want you to ruin your appetite."
Cameron: "Ok nevermind, I'm not that hungry."
Me: I leave the kitchen shaking my head in laughter and annoyance. Crazy kid.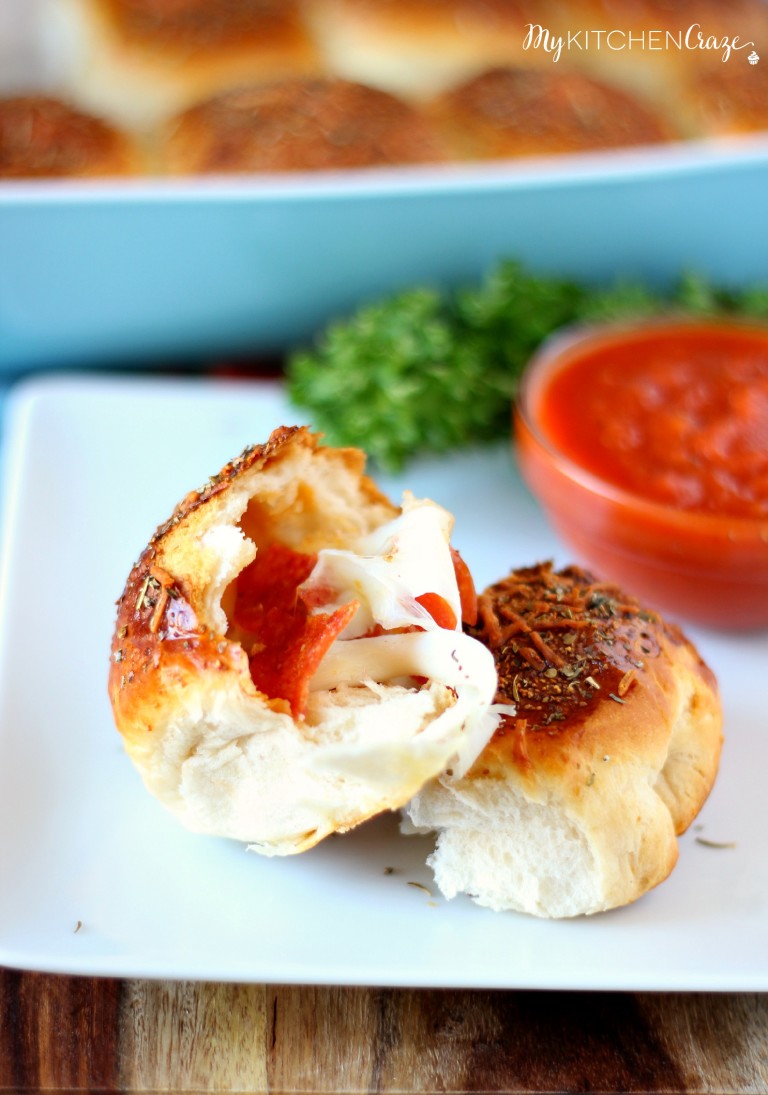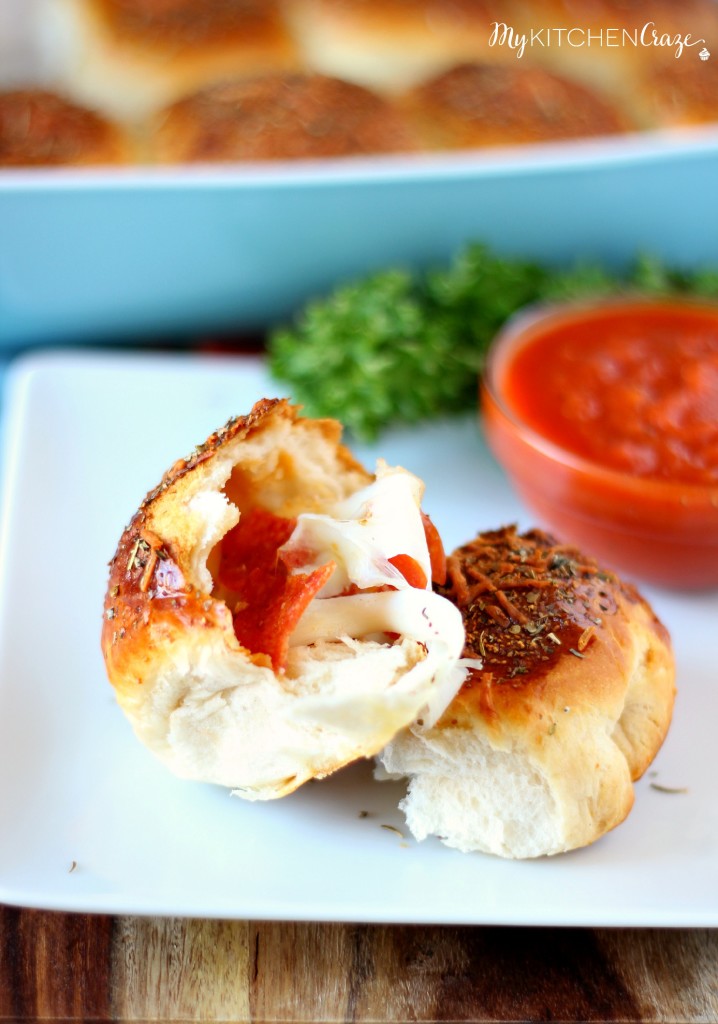 As you can see I have to find fun creative snacks or this kid won't eat. So these Pizza Biscuits were perfect for him. He gobbled them up within seconds. Thank goodness they're easy to whip together because I can see him eating these again and again.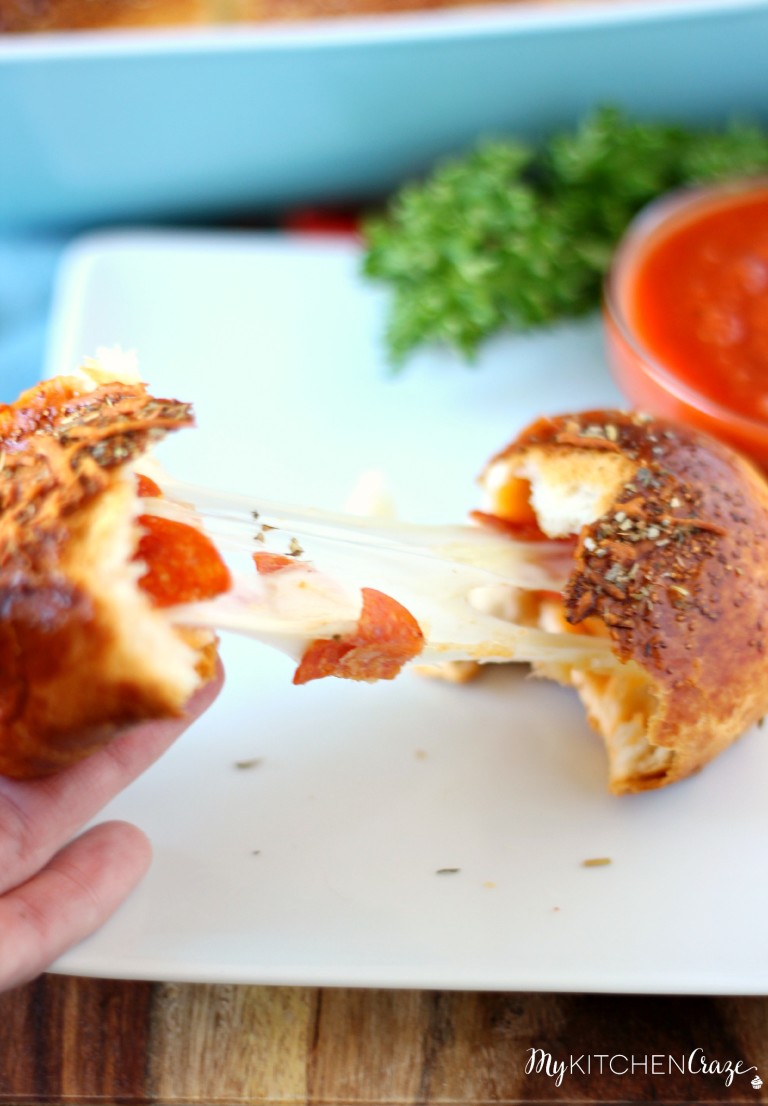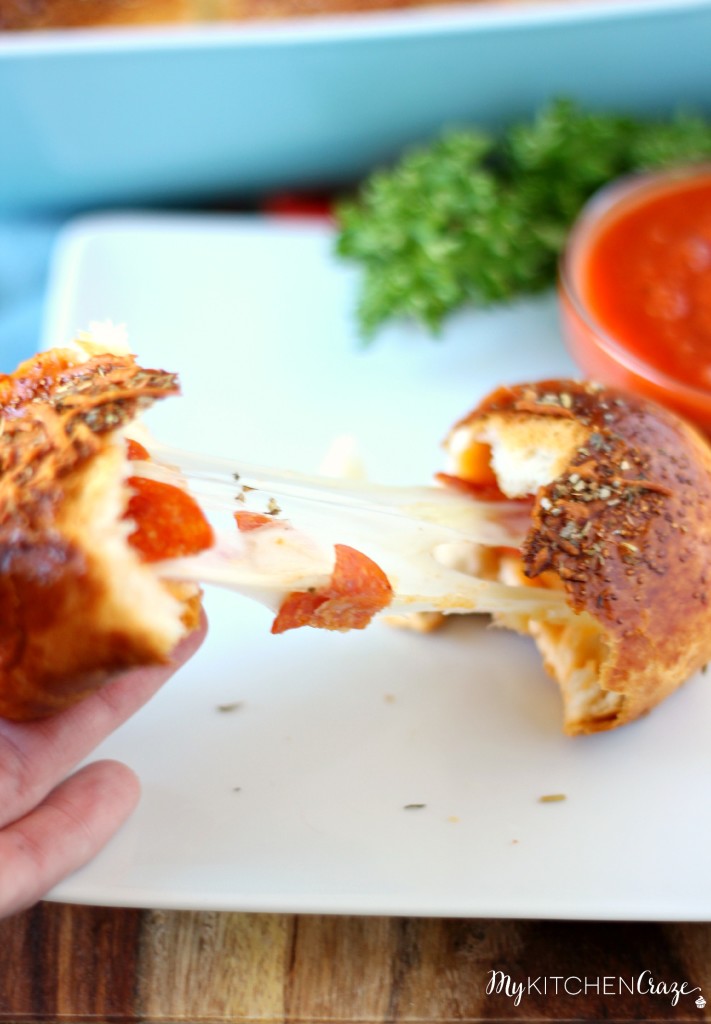 Pizza Biscuits are canned biscuits stuffed with pepperoni, Parmesan cheese and mozzarella, then baked to a light golden brown. We like to dip them pizza sauce. You could make these an appetizer or even eat them for dinner. They're so versatile. Add some veggies and they become your very own personal calzone. Perfect!! Whatever you fancy. I just know you're gonna love them!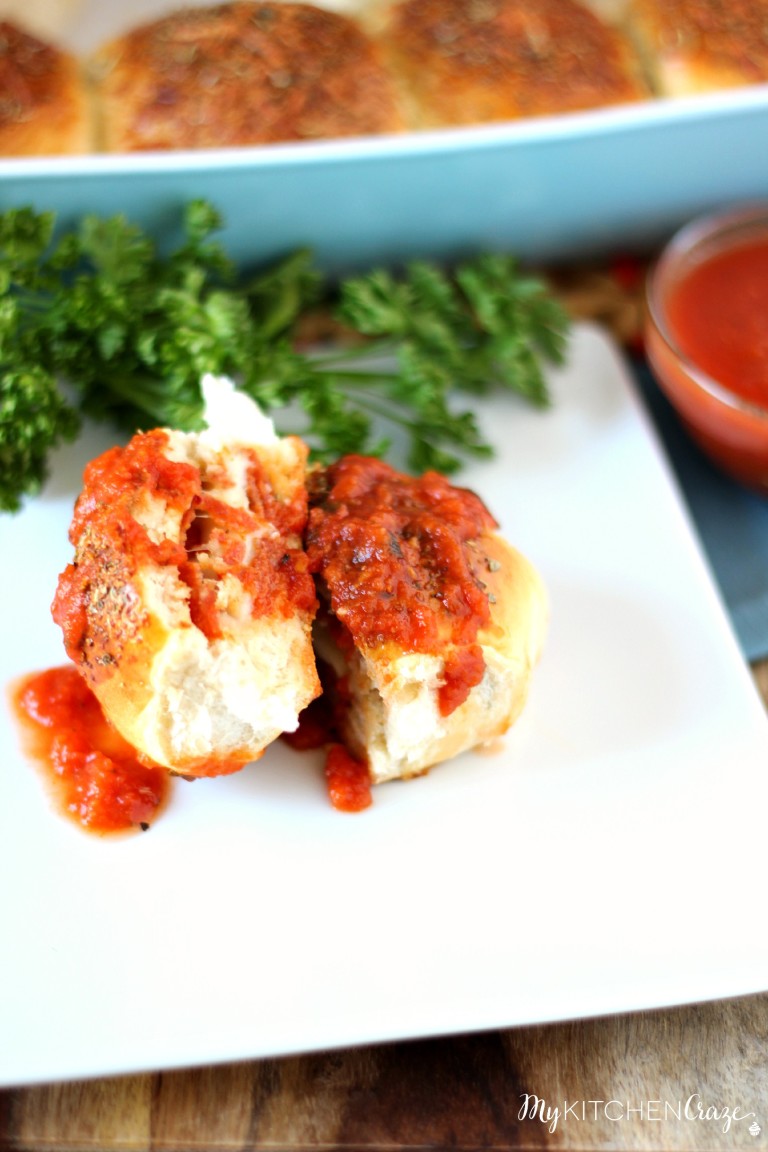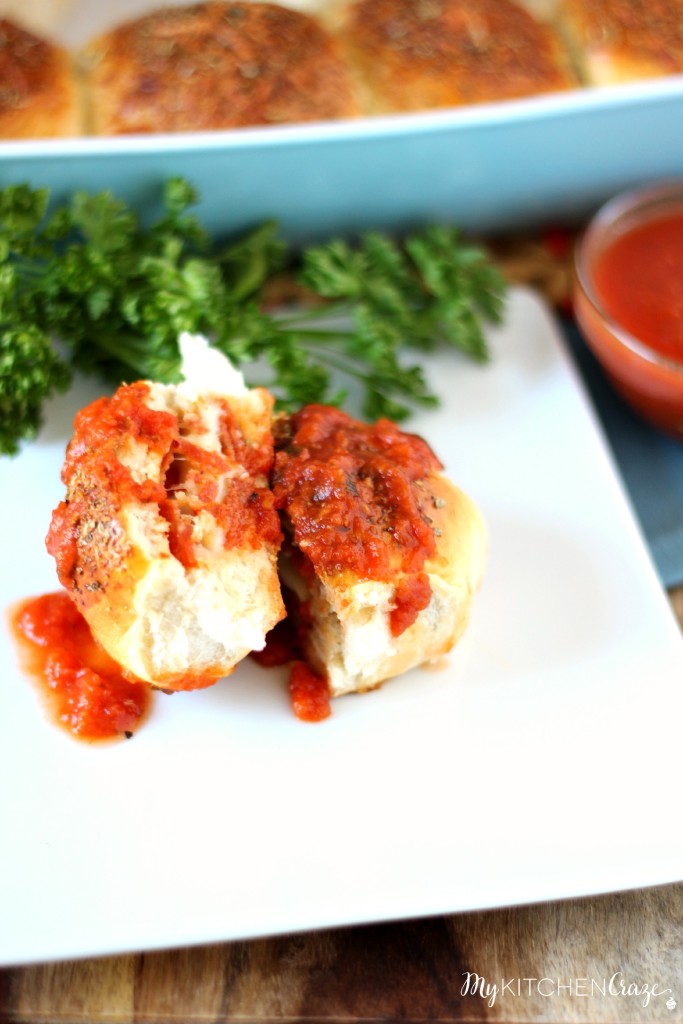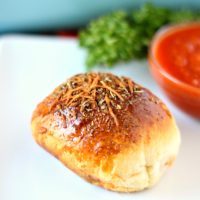 Get the Recipe:
Pizza Biscuits
Ingredients
1

16 3/4 oz can: 8 count homestyle original biscuits

24

pepperoni slices

,

cut into pieces (doesn't have to be exact)

mozzarella

,

you can use shredded or a block of cheese cut into 2 inch pieces. You can use any cheese you like

1/3

cup

shredded Parmesan cheese

,

divided

1

egg

,

beaten

Italian seasoning

garlic powder

pizza sauce for dipping
Instructions
Preheat oven to 425 degrees F. Spray a 9x13 baking dish with non-stick cooking spray; set aside.

Take biscuits out of can and separate. One by one, flatten each biscuit with your hands or a rolling-pin.

Place a few pepperoni pieces, mozzarella and Parmesan cheeses, then a few more pepperoni pieces.

Gather up the edges until sealed. Lay seam side down in the prepared baking dish.

Continue until all biscuits are completed. Then brush tops with egg.

Sprinkle the biscuits with remaining Parmesan cheese, Italian seasoning and garlic powder.

Bake for 15-18 minutes, or until golden. If you noticed the tops are getting a little to brown, cover with a foil tent until they are done.

Serve immediately with pizza sauce and enjoy!