Glazed Meatloaf
If you're an 80's baby (like me) then you most likely ate spam, hamburger helper and meatloaf. Meatloaf was one of those recipes we had at least weekly. It was a quick throw together meal that you could have on the table within 30 minutes.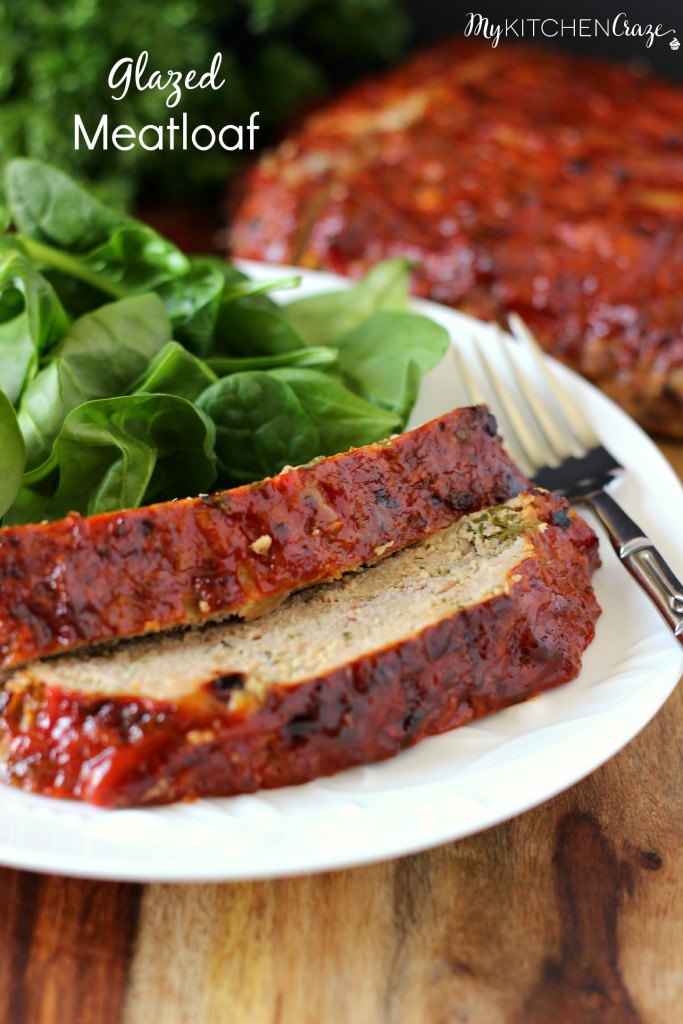 All you needed was meat, bread crumbs or crackers and an egg to bind it all together. Then get that ketchup out because you'll smother it to death. Now fast forward 20 years and we're high-tech with computers. Where you can find thousands, I means thousands of different recipes for meatloaf.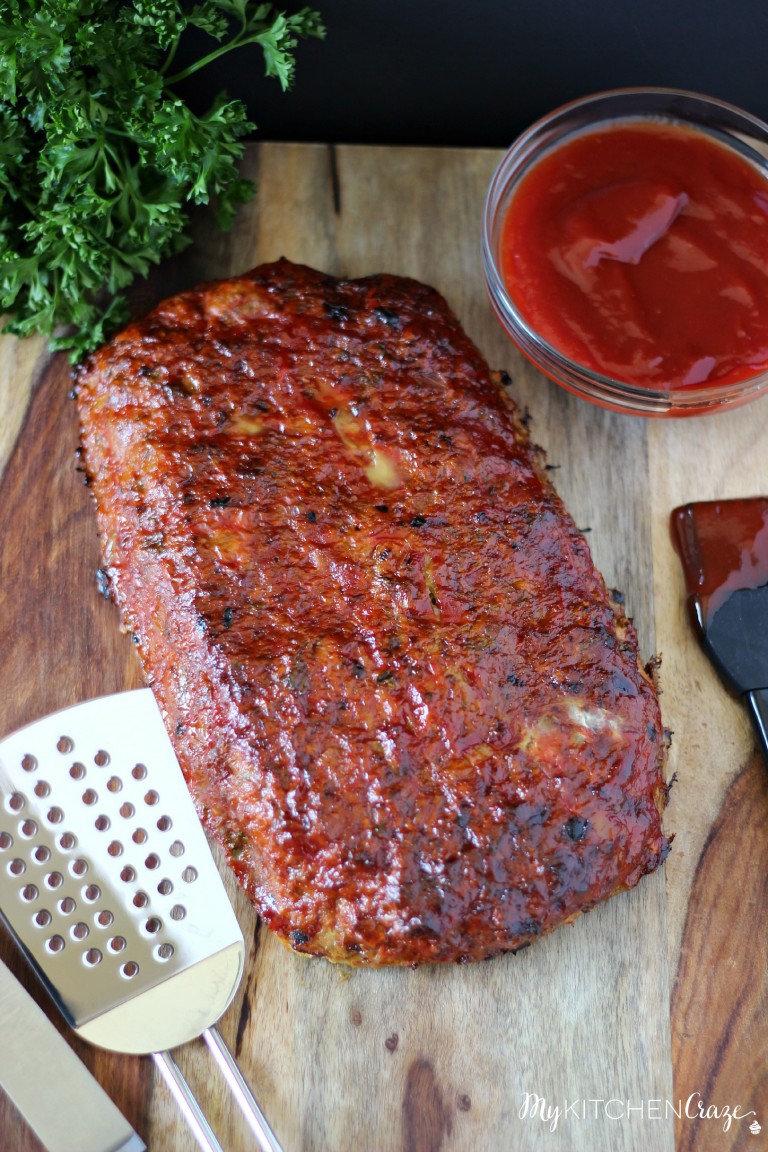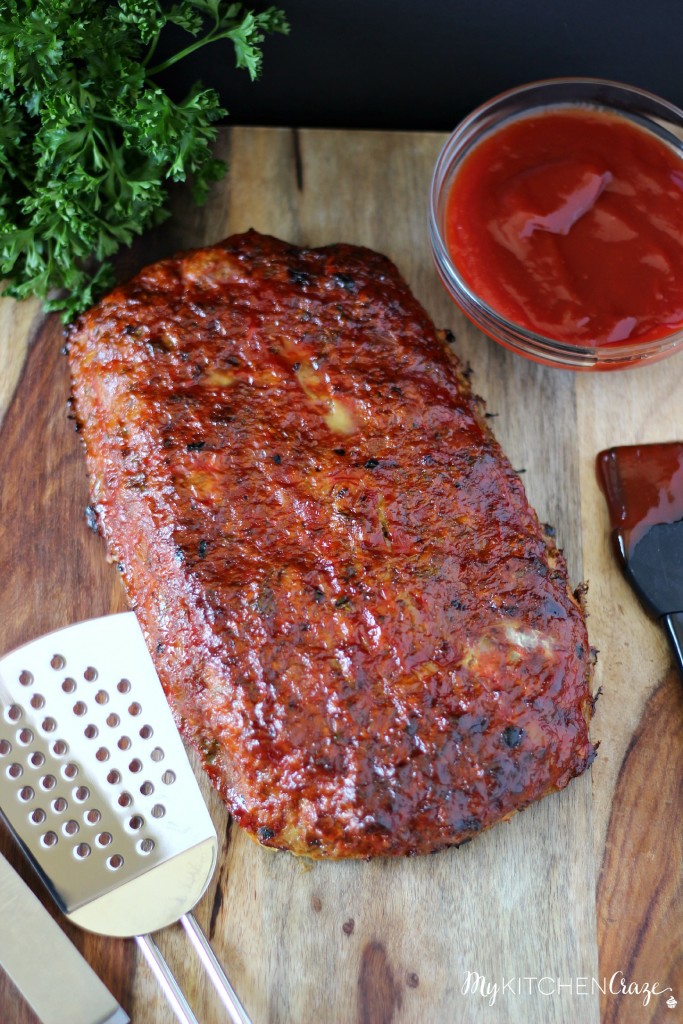 Everyone has their own version that they love. Some people like to be adventurous with their meatloaf. Some like their own bite size mini meatloaf and then some people just want a simple, classic tasty meatloaf.
Enter this Glazed Meatloaf!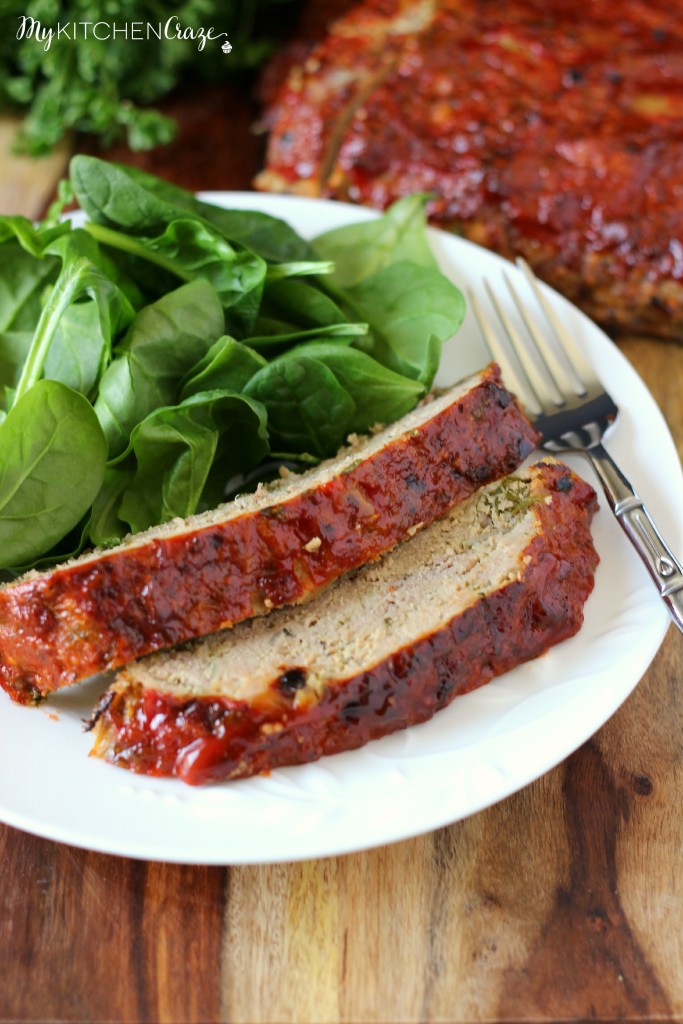 This meatloaf is out of this world delicious! The recipe is pretty simple and stays true to the classic version. The reason I love this particular version is instead of smothering the meatloaf with ketchup, you make your own glaze. Now ketchup goes into the glaze, but you add other ingredients that make it yumm-o!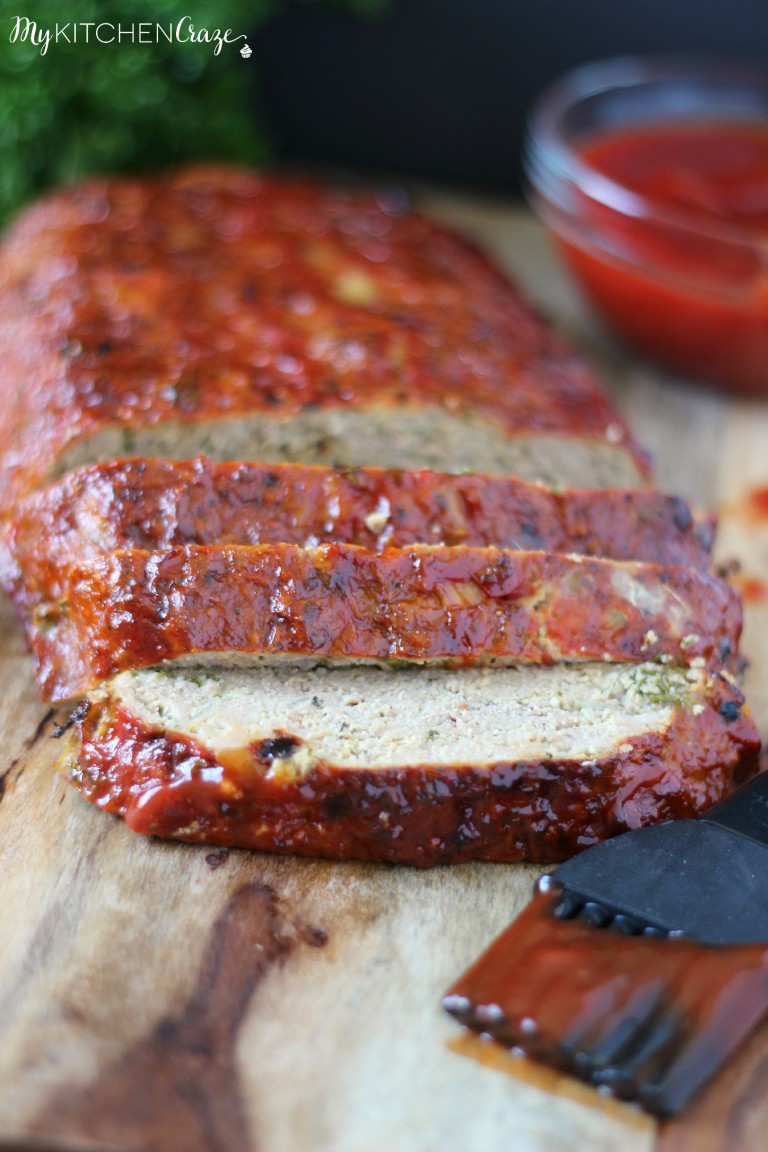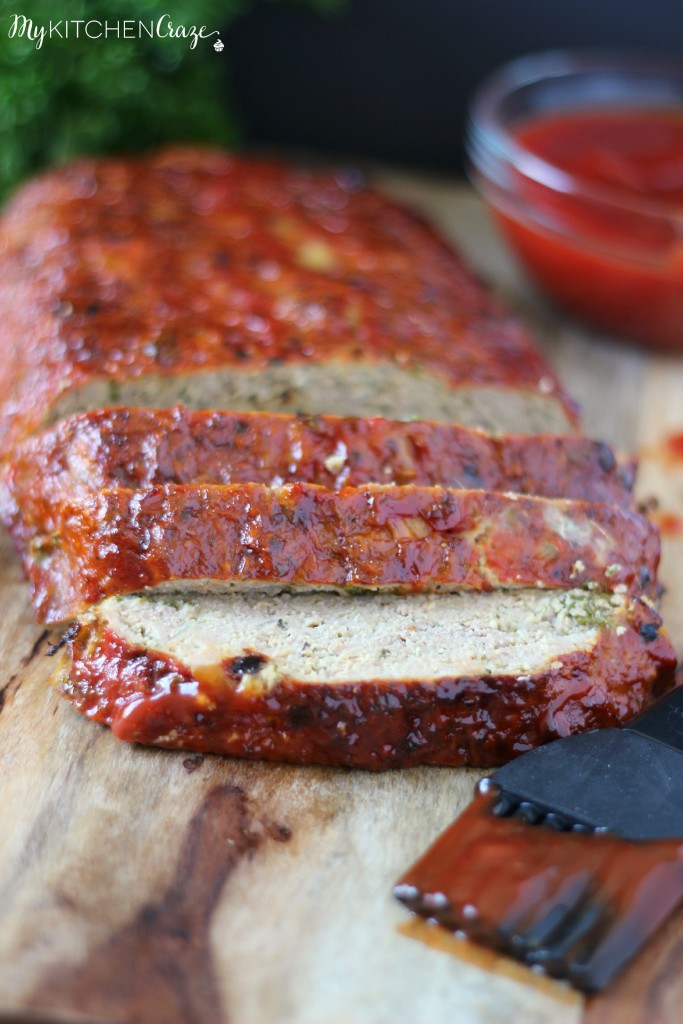 This meatloaf is moist and tasty. No dry at all! You use ground beef and ground turkey, so it gives you a great versatile flavor. If you've never made meatloaf before this is a great starter. And if you've always had your version, I suggest you try this Glazed Meatloaf. You won't be disappointed. Would I give you a recipe you wouldn't like?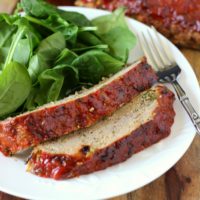 Get the Recipe:
Glazed Meatloaf
Ingredients
Glaze:
1

cup

ketchup

1/4

cup

brown sugar

,

packed

2 1/2

tablespoons

apple cider or white vinegar

1/2

teaspoon

Tabasco sauce
Meatloaf:
2

teaspoons

canola oil

1

medium onion

,

finely chopped

3

garlic cloves

,

minced

2/3

cup

saltine crackers

,

about 17 crackers

1/3

cup

2% milk

1

pound

90% lean ground beef

1

pound

ground turkey

2

large eggs

1

egg yolk

2

teaspoons

dijon mustard

2

teaspoons

Worcestershire sauce

1/2

teaspoon

dried thyme

1/3

cup

fresh parsley

,

finely chopped

1

teaspoon

salt

1

teaspoon

pepper
Instructions
Preheat oven to 350 degrees F. Line a baking sheet with foil and lightly spray with non-stick cooking spray; set aside.

In a small sauce pan add all the glaze ingredients and whisk to combine. Remove a 1/4 cup and place in a small bowl; set aside for later. Simmer remaining glaze over medium heat until slightly thickened, about 5 minutes. Remove from heat and cover to keep warm.

Heat oil in a skillet over medium-high heat. Add onions and cook until golden, about 7-9 minutes. Add garlic and cook for one more minute, making sure to stir constantly so you don't burn the garlic. Remove from heat and transfer to a large bowl. Set aside and let cool.

In a food processor add crackers and milk. Process until smooth. Add the beef and turkey. Pulse until well combined. If you can't get it all combined, don't worry. You can do some by hand later on.

Transfer meat mixture to the cooled onion bowl. Add the eggs, egg yolk, mustard, Worcestershire sauce, thyme, parsley, salt and pepper. Mix throughly with your hands. Hands work best for this method.

Turn your oven to the high broil setting.

Place meat mixture onto prepared baking sheet. Spread and pat meatloaf into a 9x5 inch loaf. Place meatloaf in the oven on the top rack and broil until well browned, about 5 minutes.

Brush 2 tablespoon of reserved glaze onto the meatloaf and boil for another 2 minutes.

Transfer meatloaf to the middle of the rack. Brush with remaining reserved glazed. Return oven temperature to Bake at 350 degrees F.

Bake meatloaf for 40-45 minutes, until cooked through.

Remove from oven, cover lightly with foil tent and let rest 20 minutes.

Slice into pieces and smother with cooked warm glaze.

Serve & Enjoy!!