Pineapple Upside Down Cake + a Recipe Video
 Pineapple Upside Down Cake is one of the best cakes I've ever eaten! It's moist, delicious and all homemade! No cake box needed in this recipe. This cake is screaming make me!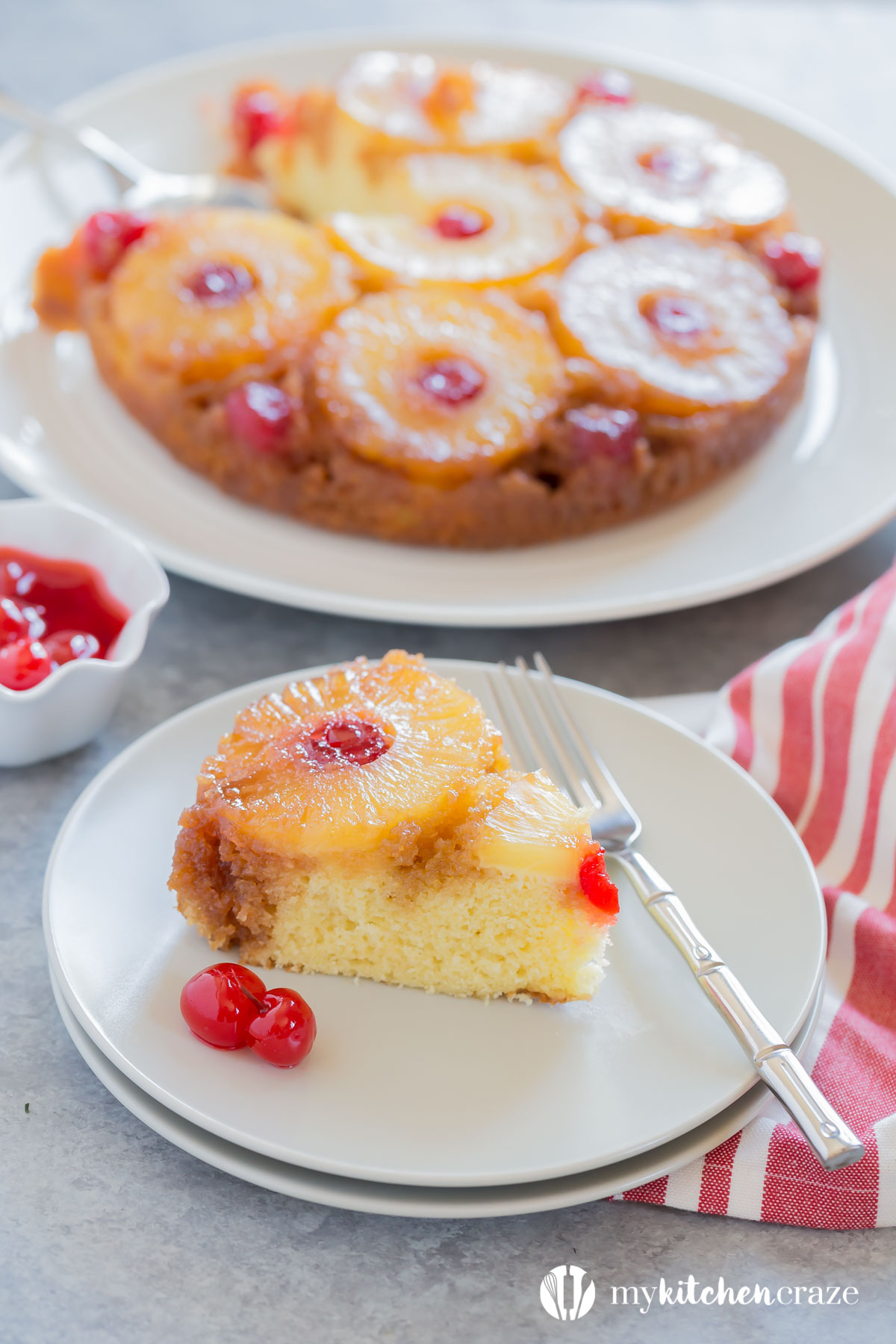 Pineapple Upside-Down Cake is perfect for any occasion. Birthdays, holidays or even a anniversary. But if you're like me and love to have dessert every night, then this cake's for you!!
Can I tell you something? I'm not a huge cake person. Eeek, I know, I know that's horrible right?
Sure I like cake, but I don't have the patience making them. I'm a little bit big perfectionist and when my cake doesn't turn out perfect, it bums me out. Like sad and upset all at once.
What I should realize is cakes don't need to be perfect. They look and taste great no matter what, but me being me need them to look like Martha Stewart just whipped it up in the kitchen. 😉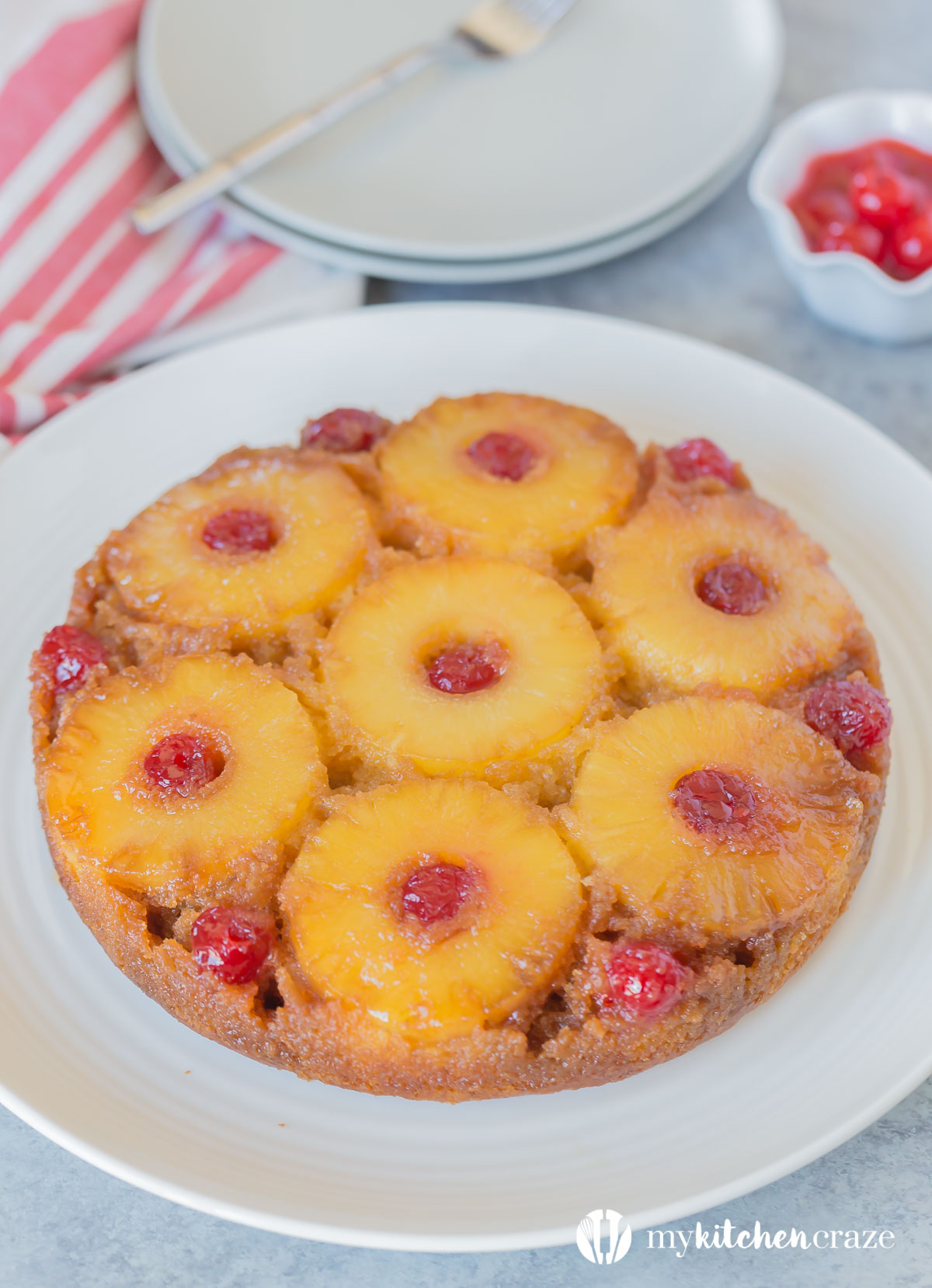 With that being said, this Pineapple Upside Down Cake is perfect because it requires no frosting and very little time. Also you cover it with pineapples, cherries and brown sugar. So it doesn't need to be perfect. It's great for my crazy brain.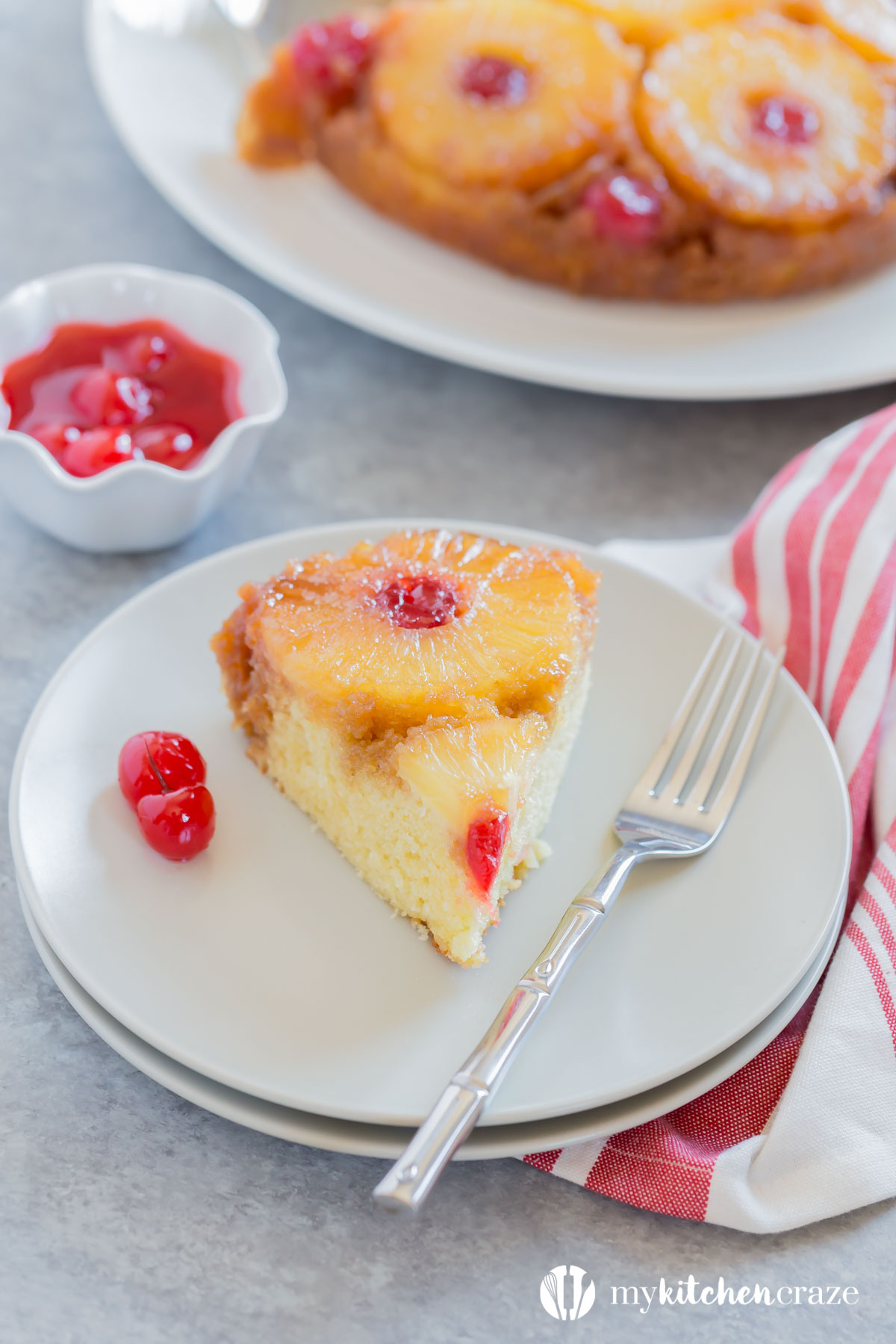 This cake is so moist and all homemade. YAY!!
The pineapple rings add great flavor and make this cake. It's also very moist and delicious!! Topped with a brown sugar coating and maraschino cherries. Makes for one amazingly yummy cake.
I love the fact that you make everything from scratch. I'm not opposed to using a cake mix, but you know that feeling of making something from scratch and how awesome you feel when the family eats it and say it's amazing. Yeah you'll totally get that with this recipe.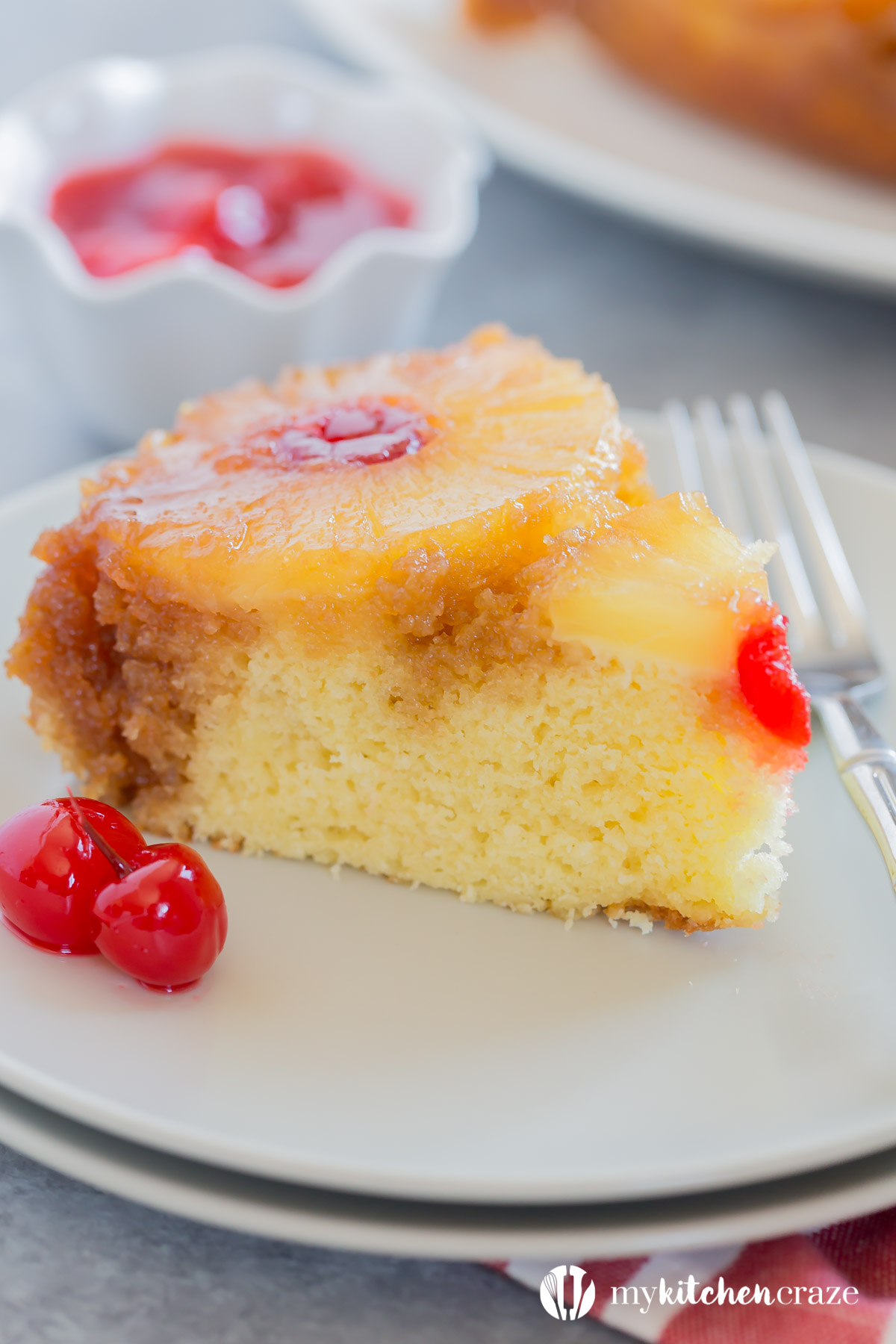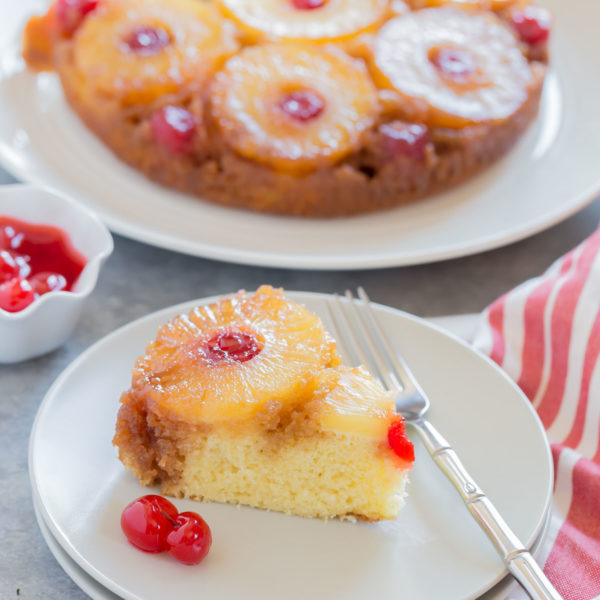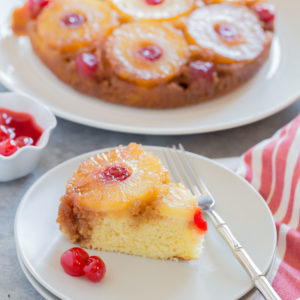 Get the Recipe:
Pineapple Upside Down Cake
Ingredients
Topping:
1/4

cup

salted butter

,

melted

1 

cup

brown sugar

,

packed

1

20 oz can pineapple slices in 100% juice, not drained

13

maraschino cherries without stems
Cake:
1 1/2

cups

all-purpose flour

2 

teaspoons

baking powder

1/4

teaspoon

salt

3/4

cup

granulated sugar

1/3

unsalted butter

,

softened

1/4

cup

reserved pineapple juice

1/4

cup

2% milk

3

large egg

1

teaspoon

vanilla extract
Instructions
Preheat oven to 350 degrees F.

In a 9-inch cake pan place melted butter. Sprinkle brown sugar evenly over melted butter.

Take 7 pineapple slices and cut them in half. Place one the pineapple slices in and around the pan. Place the maraschino cherries in the center of the pineapple slices.

In a medium bowl add, flour, baking powder, and salt.

In a stand mixer, using the paddle attachment cream butter and sugar together until light and fluffy.

Add in milk, pineapple juice and vanilla extract. Then add the eggs, making sure to mix until incorporated.

With the stand mixer on low speed, slowly add the flour mixture. Mixing until just incorporated.

Pour batter into prepared cake pan. Place into preheated oven and bake 40-45 minutes. The cake is done when toothpick entered in the center comes out with few crumbs. Also I always place a baking sheet under my cake pan because the juices from the cake will ooze out sometimes.

Remove pan from oven and let cool on stove for about 10 minutes. Run a butter knife around the edges of the cake pan to release. Take a serving plate/dish and upside down over cake pan; turn plate and pan over.

Leave the pan over the cake for a few minutes, so all the brown sugar can run over the cake.

Remove pan and let sit 5 minutes.

Cut into slices and enjoy!