Peanut Butter Chocolate Chip Granola Bars
Peanut Butter Chocolate Chip Granola Bars are perfect for a quick snack or an on the go treat. They have just the right amount of crunchiness and are loaded with peanut butter and chocolate chips. Your sweet tooth will love you!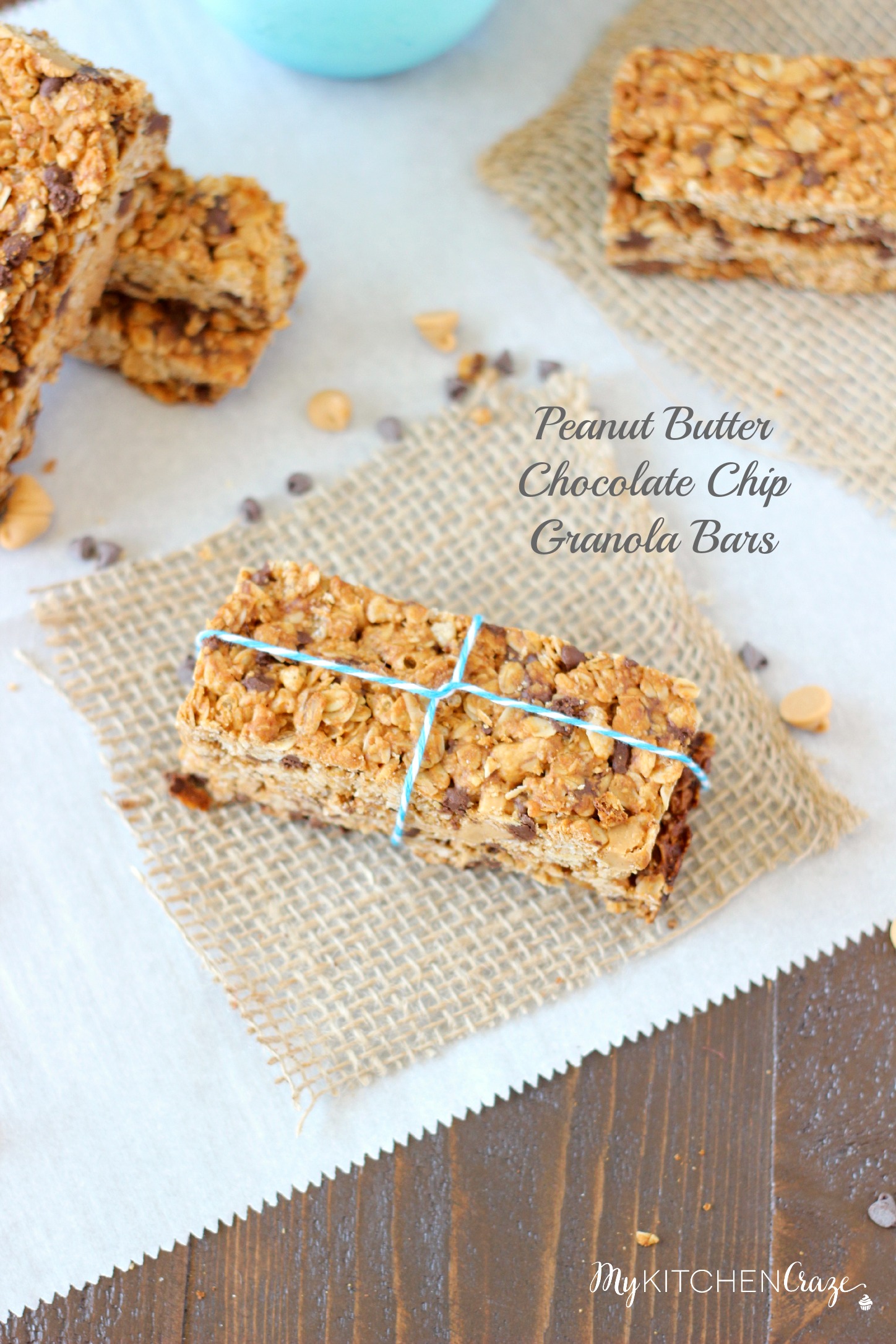 Today marks the first day of summer break for us!! Yay!! I have so many things I'd like to do this summer. Like take my daughter to the library so she can get her own library card, go to some water parks, zoo's, make tiramisu, make lots of pies, learn how to make no churn ice cream and relax as much as possible.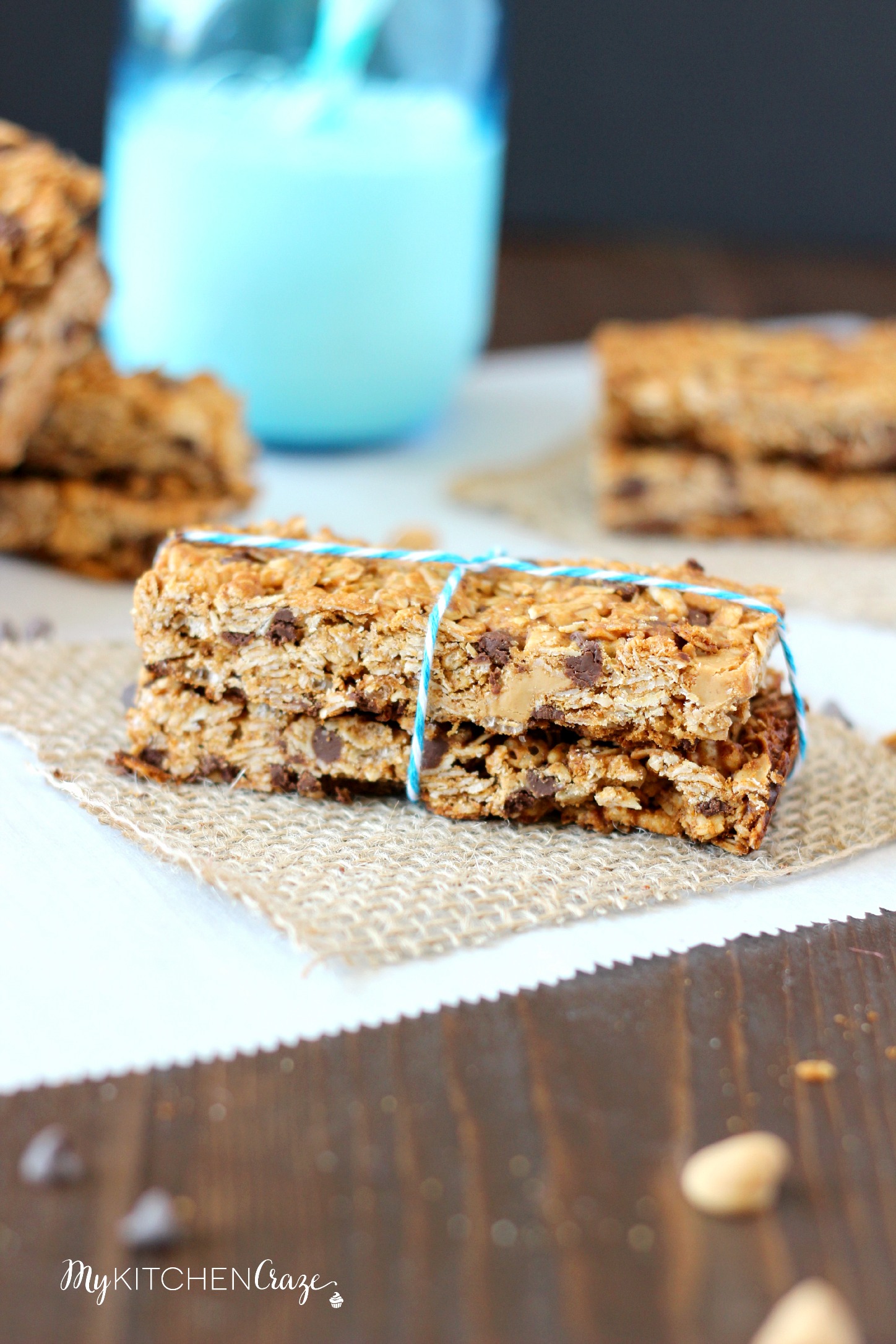 That looks more like a menu then a fun summer to do list. Oops. What can I say. The food blogger in me knows I have more time in the day, now that I don't have to be running the kids back and forth to school.
I've learned that once these kids go on summer break all rules are off. We stay up way to late, get out of bed way to late, eat what ever junk food we want and do it all over again the next day. It's a wonderful routine for 2 1/2 months, but I get sick of the kids eating chips, cereal, cookies and other garbage we have in the house.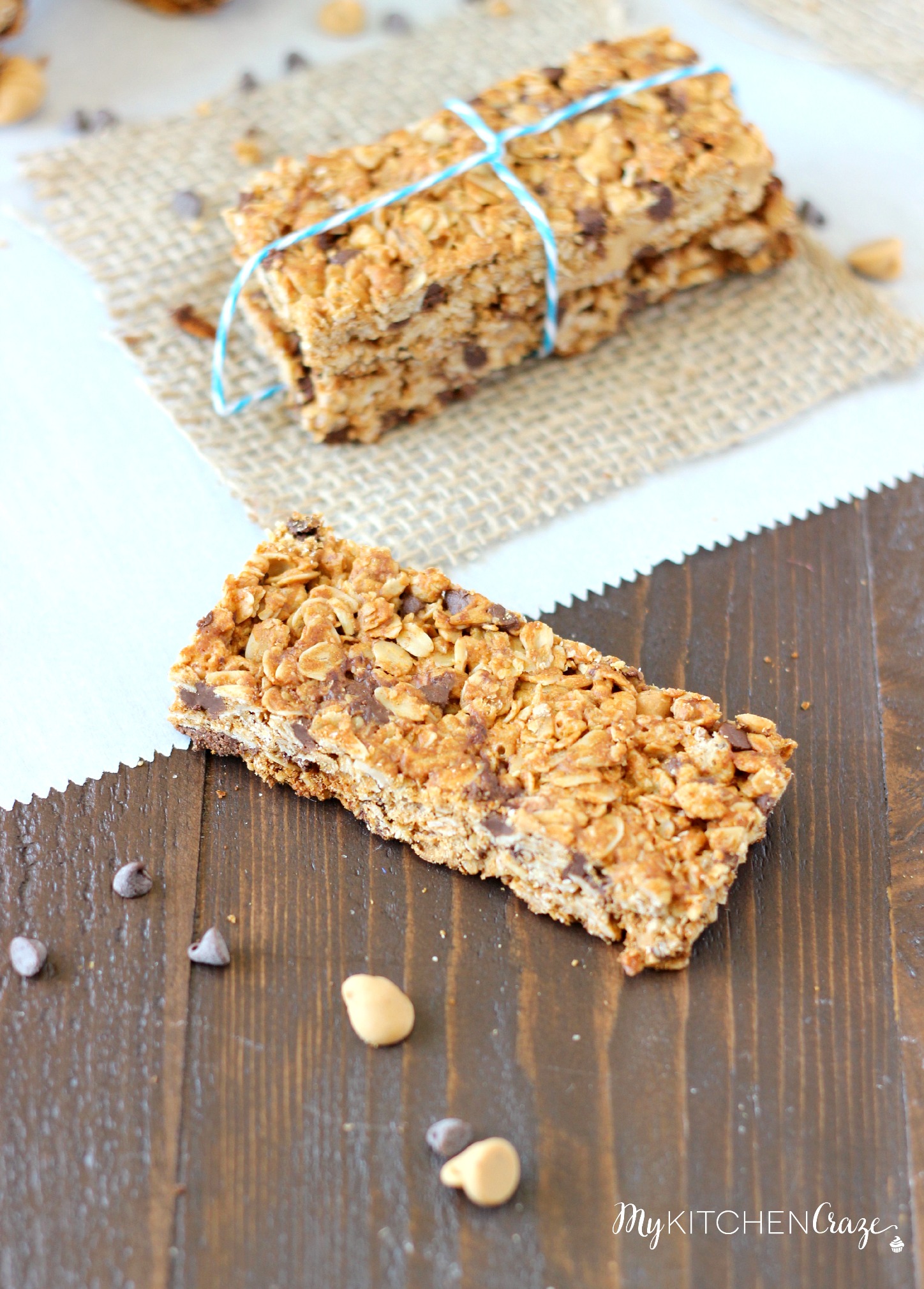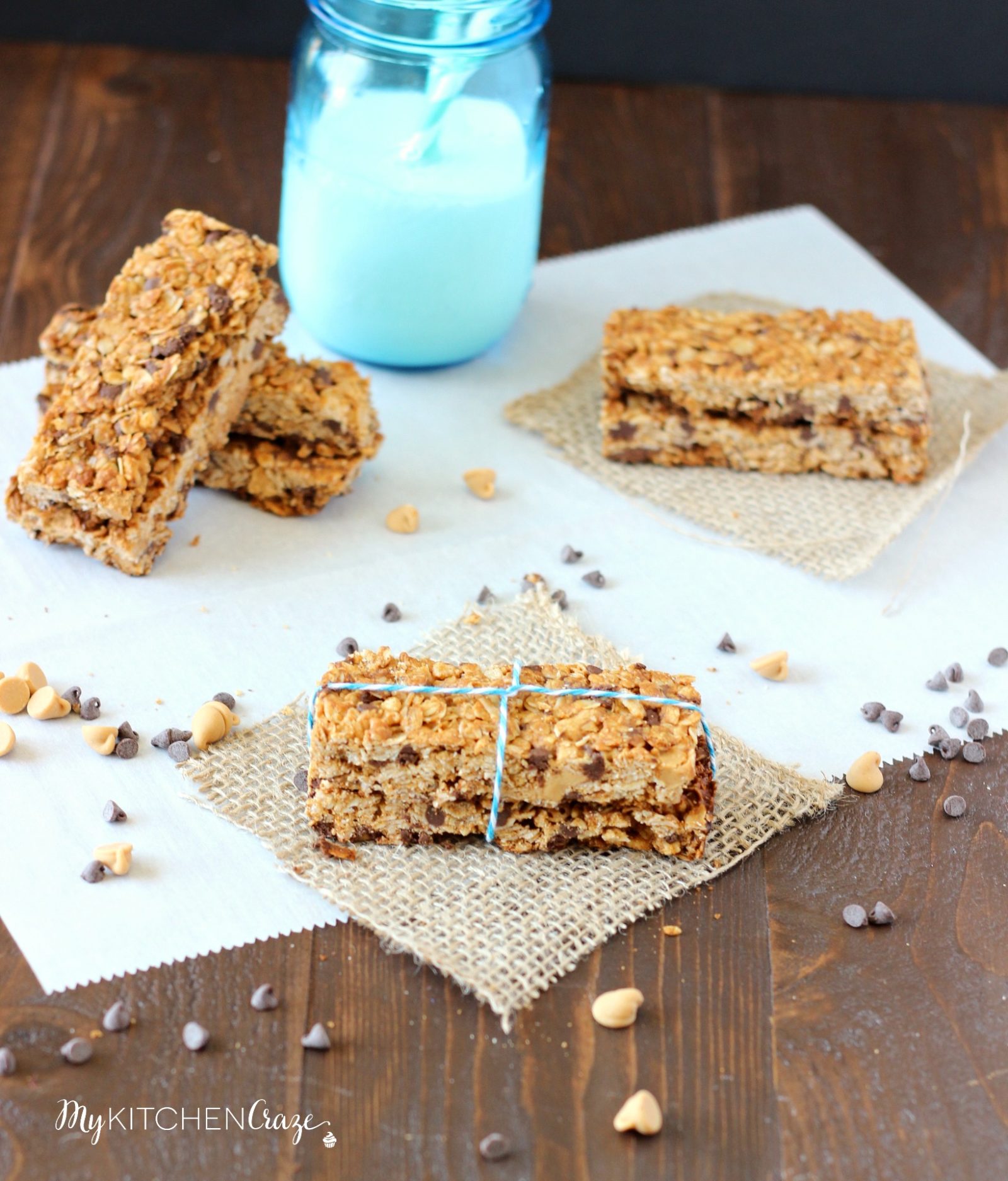 I do buy the junk food every so often, but I try to make the kids eat the junk in moderation and shove some heathy foods at them whenever possible. I've seen tons and tons of granola bars around Pinterest lately and knew that I needed to jump on the granola bar ban wagon. I could eat granola bars by the dozen. I love them. They're simple to grab and eat and they're pretty healthy too.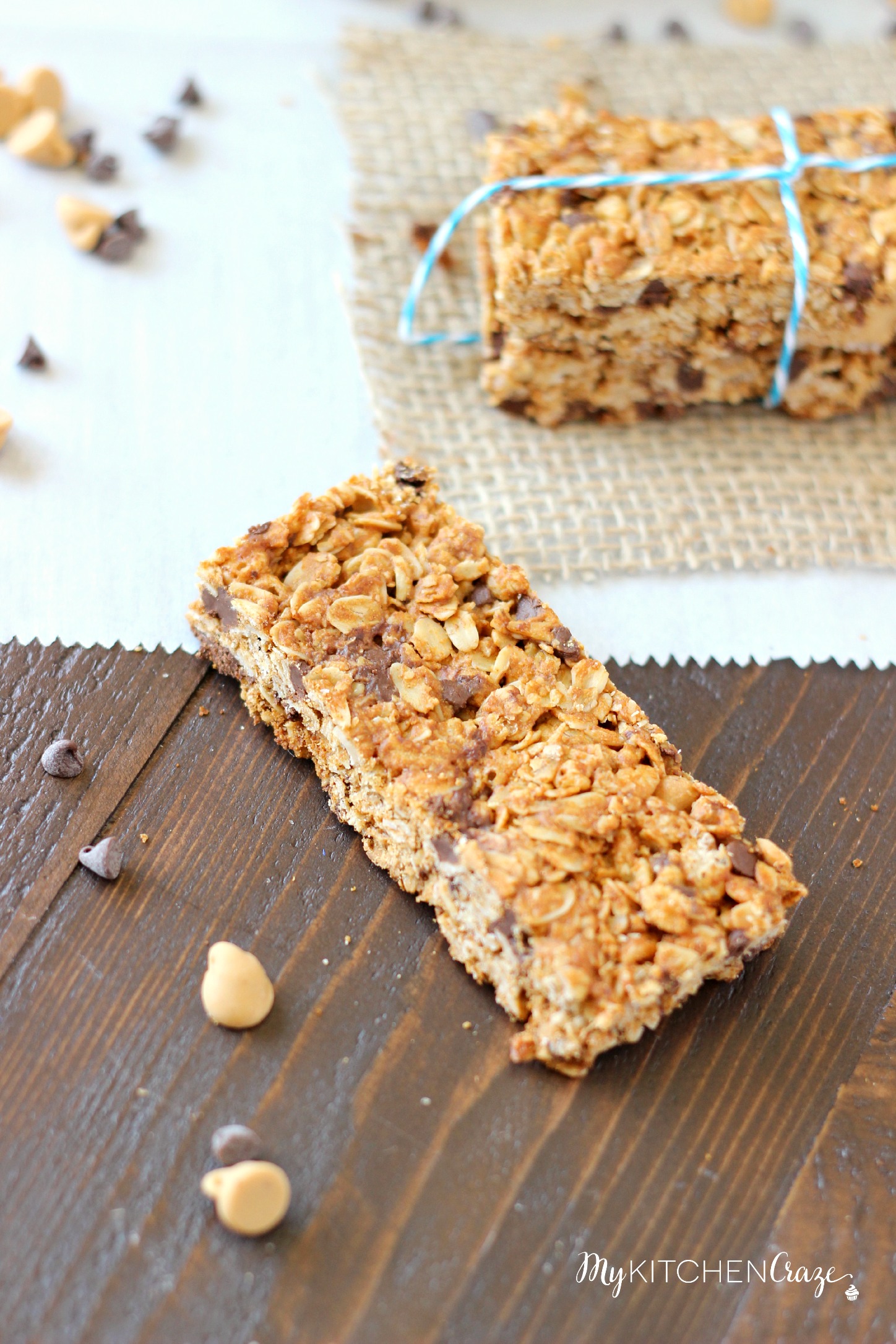 I made some no-bake granola bars before and they were pretty yummy, but they lacked that crunchiness that I wanted. So I tried a baked version and wha-la, they were exactly what I had envisioned. These peanut butter chocolate chip granola bars have the perfect crunchiness, sweetness and are simply amazing. If you're a peanut butter lover, then these granola bars are your dream come true. Here's to a happy summer!!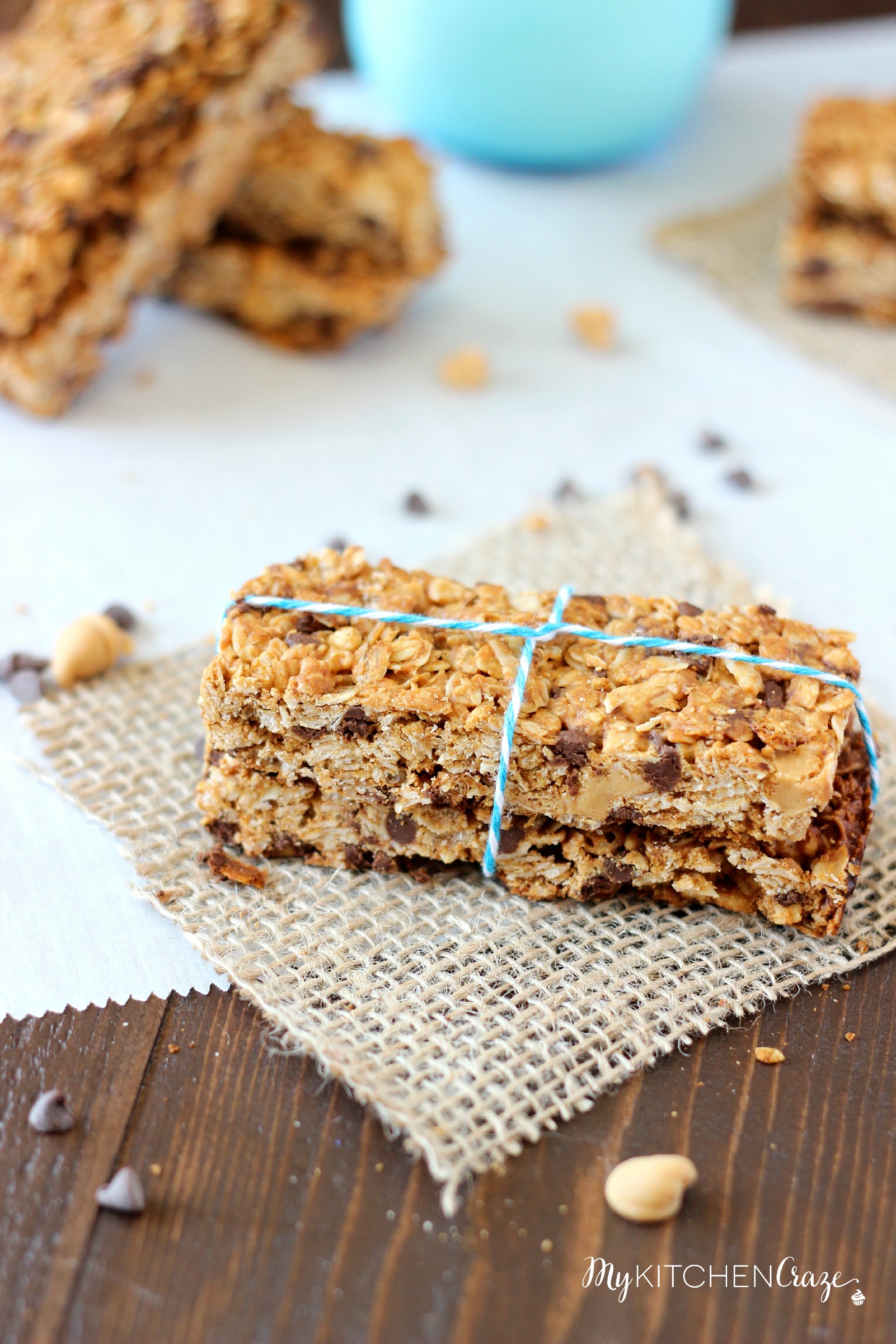 Peanut Butter Chocolate Chip Granola Bars
Author:
Prep time:
Cook time:
Total time:
Ingredients
3 cups old fashioned oats
1 cup Rice Krispie cereal
1/2 teaspoon salt
1/2 teaspoon baking soda
1/3 cup honey
1/2 cup peanut butter
2 tablespoon coconut oil
1 teaspoon vanilla extract
1/2 teaspoon brown sugar
1/2 cup mini chocolate chips
1/4 cup peanut butter chips (optional)
Instructions
Preheat oven to 350 degrees F. Line a 9×13 baking dish with parchment paper; set aside.
In a large mixing bowl, add oats, rice krispies, salt and baking soda. Mix well to combine.
In a glass measuring cup or medium glass bowl, add the honey, peanut butter and coconut oil. Place in microwave for 30 seconds to 1 minute. Stir to combine. Add vanilla extract and brown sugar. Mix well.
Add the wet ingredients to the dry ingredients and mix to combine. Add in chocolate chips and peanut butter chips (if using). Mix well.
Transfer mixture to the prepared baking dish and press down hard. I used a large measuring cup to press everything down. Make sure you spray it with some non-stick cooking spray so it doesn't stick.
Bake 15-20 minutes, or until granola bars have a nice golden color. Leave them in the pan at least 10-15 minutes, then transfer to a cooling rack.
Let cool about 1/2 hour – 1 hour then cup into rectangles or what ever size you wish.
Store in a dry container with a lid and these will keep up to 1 week.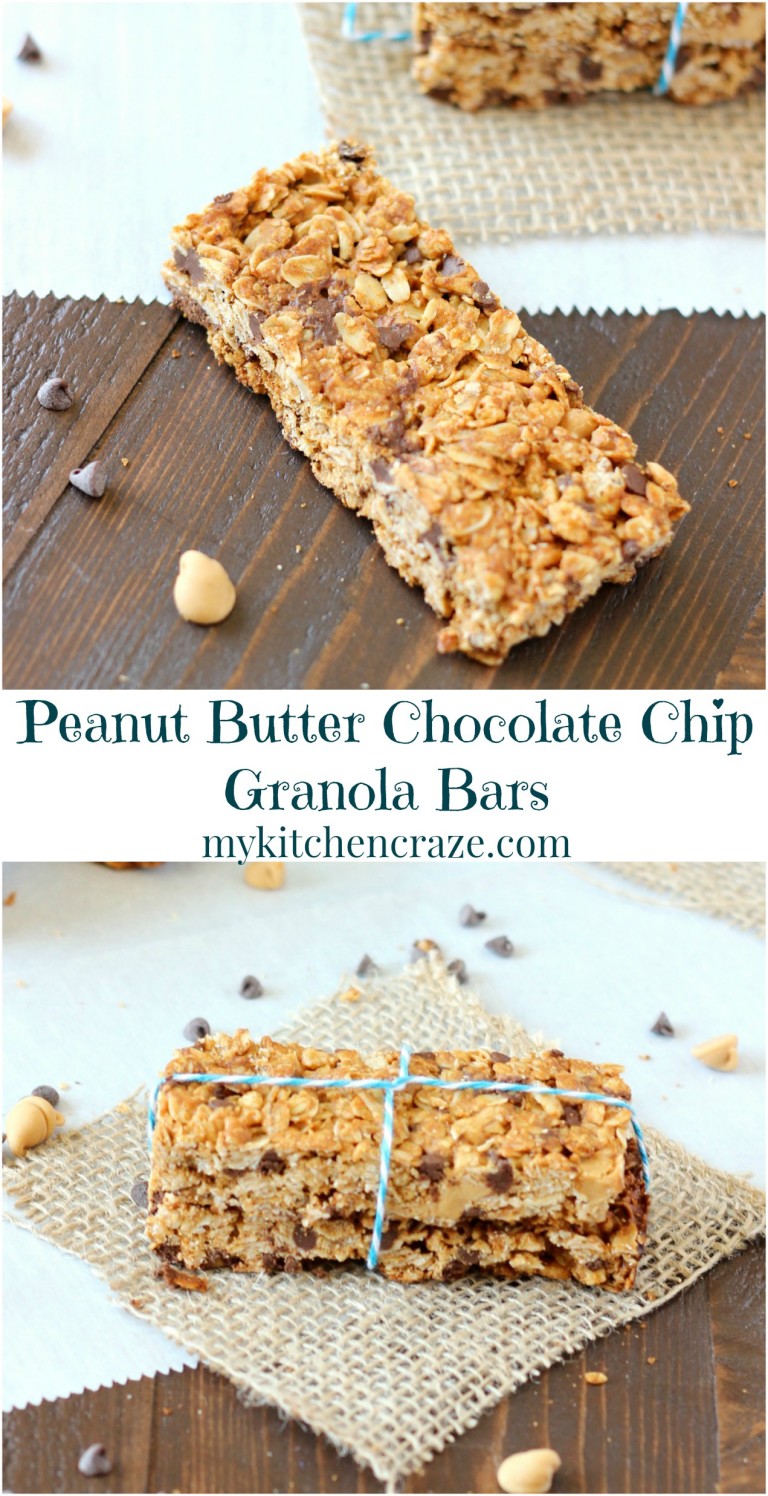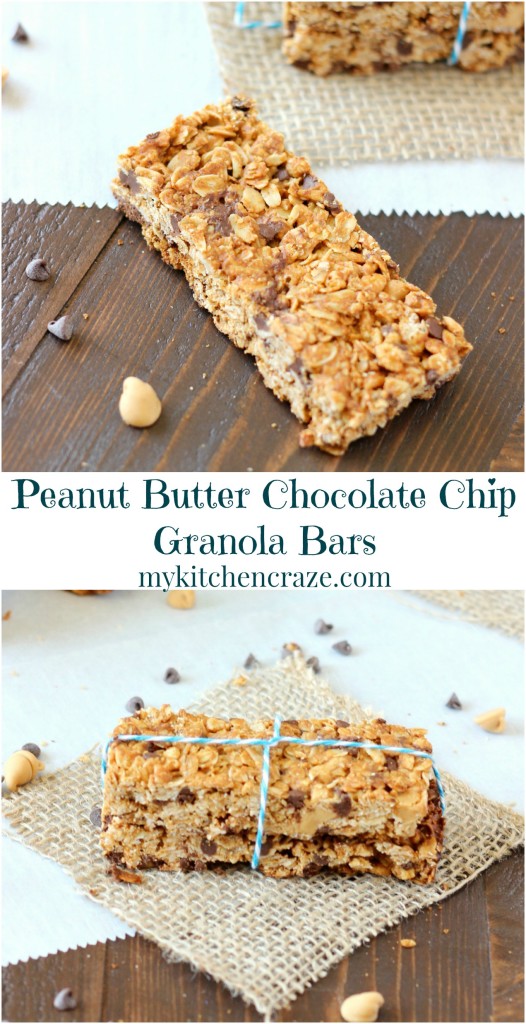 More granola bars from other friends bloggers:
Banana Chocolate Chip Granola Bars by Kristine's Kitchen
Coconut Crispy Balls by Mandy's Recipe Box
Chewy S'mores Granola Bars by Macaroni and Cheesecake