No Bake Strawberry Cheesecake Trifle
Need something for dessert, but don't have the time to be in the kitchen all afternoon? Then you need to try this No Bake Strawberry Cheesecake Trifle. Creamy cheesecake layered with juicy strawberries and moist pound cake. These dessert cups are delicious and individual size. Simple and easy, but looks like you've slaved away in the kitchen for hours.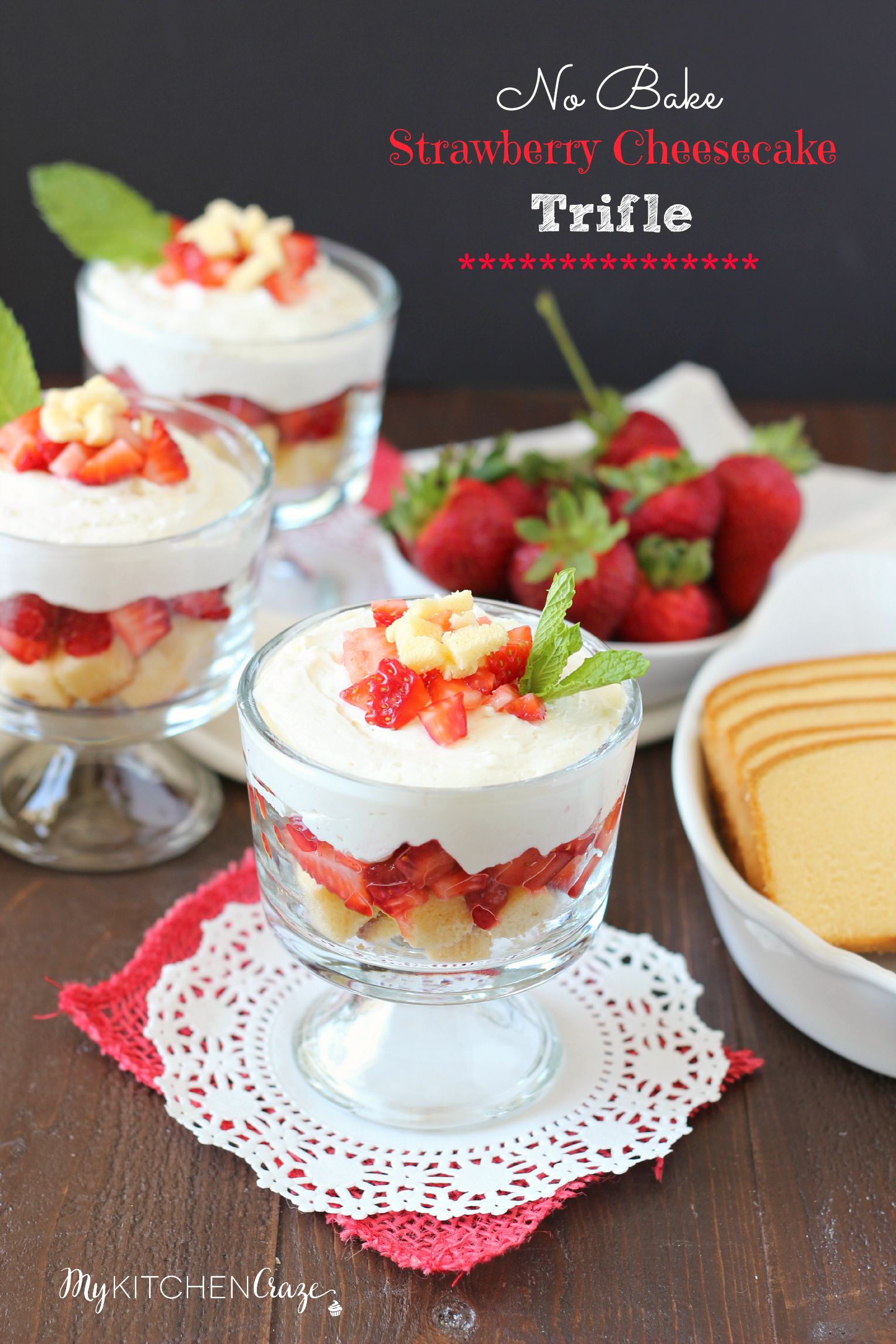 Did you know tomorrow is National Cheesecake Day? How fun right? Have we always had these fun food days? Or were they born when the internet was born. And who decides when these holidays occur? Inquiring minds would like to know. If you'd like to see all of our National food days, I found this pretty awesome list.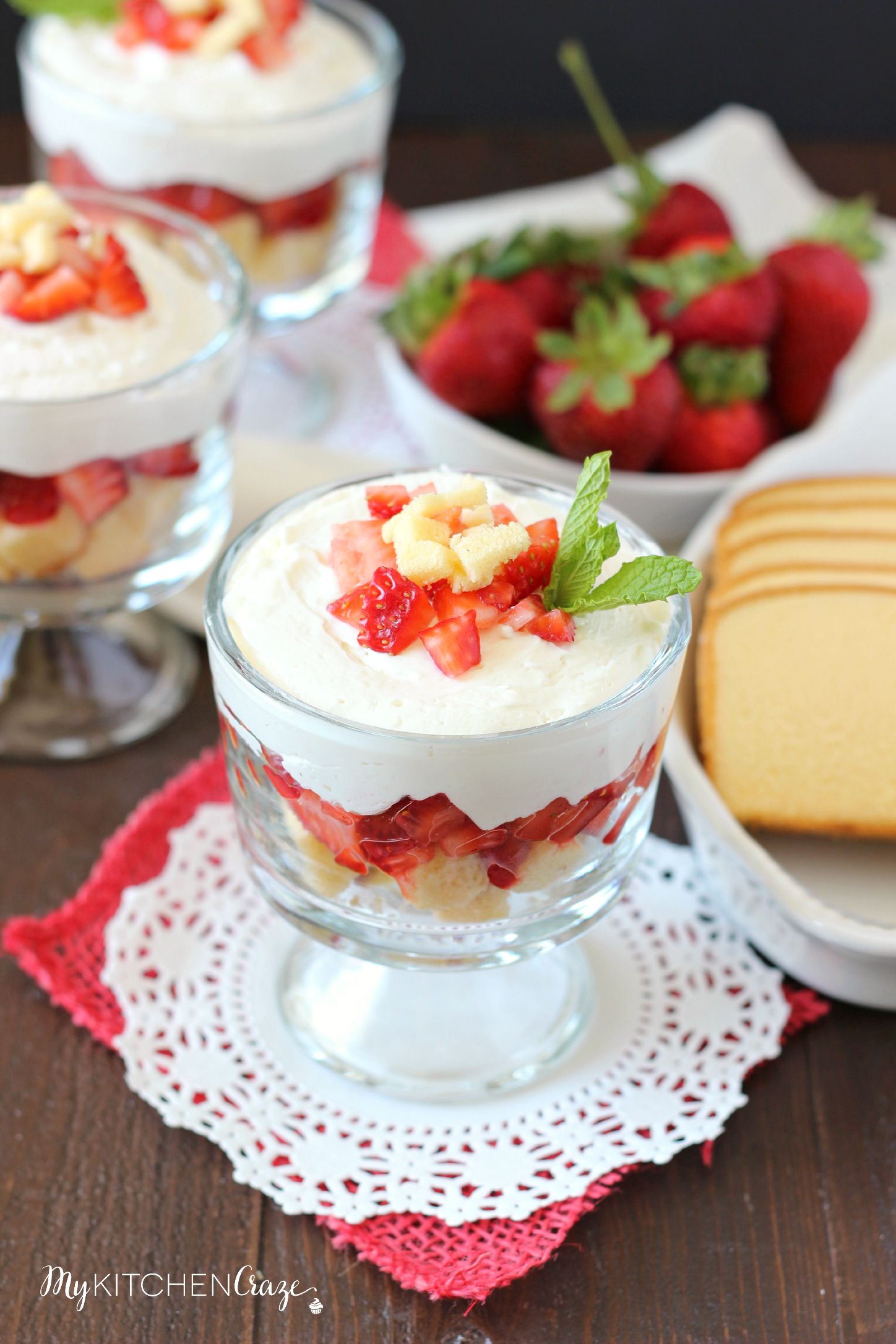 Since tomorrow is National Cheesecake Day, I had to share a yummy cheesecake recipe with you all. I really wanted to post this recipe on Monday, but with all of the birthday festivities I wasn't able to. I realize I'm only giving you a day's notice (sorry), but with this recipe being no bake and easy, you can whip it up in no time.
Cheesecake is one of those recipes that has actually grown on me since becoming a food blogger. I never liked cheesecake before. I always thought is was to creamy or tasted too much like cream cheese, which I don't like by the way. But as time went on and I started this little site, I've come to enjoy cheesecake and actually love to make it and eat it of course.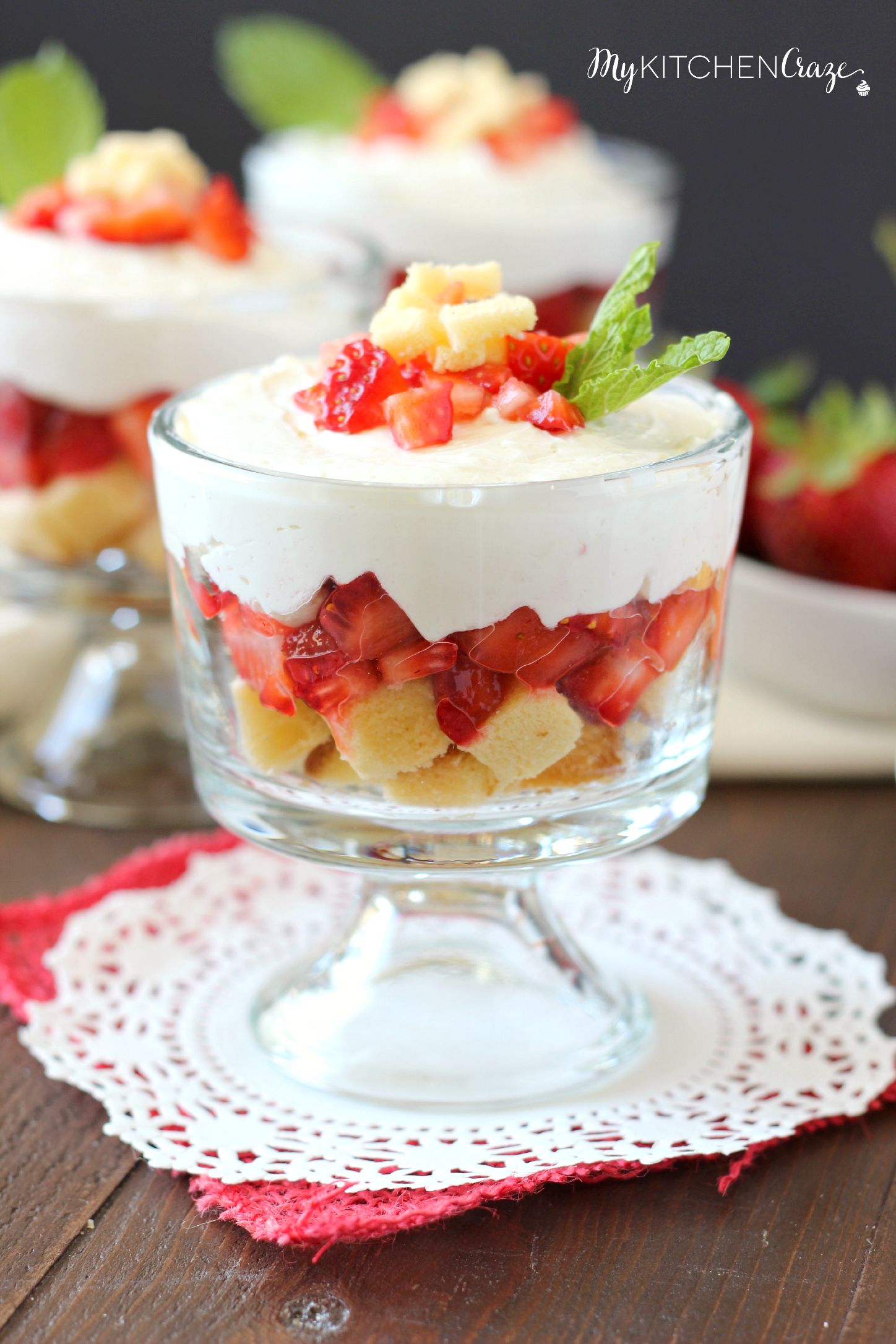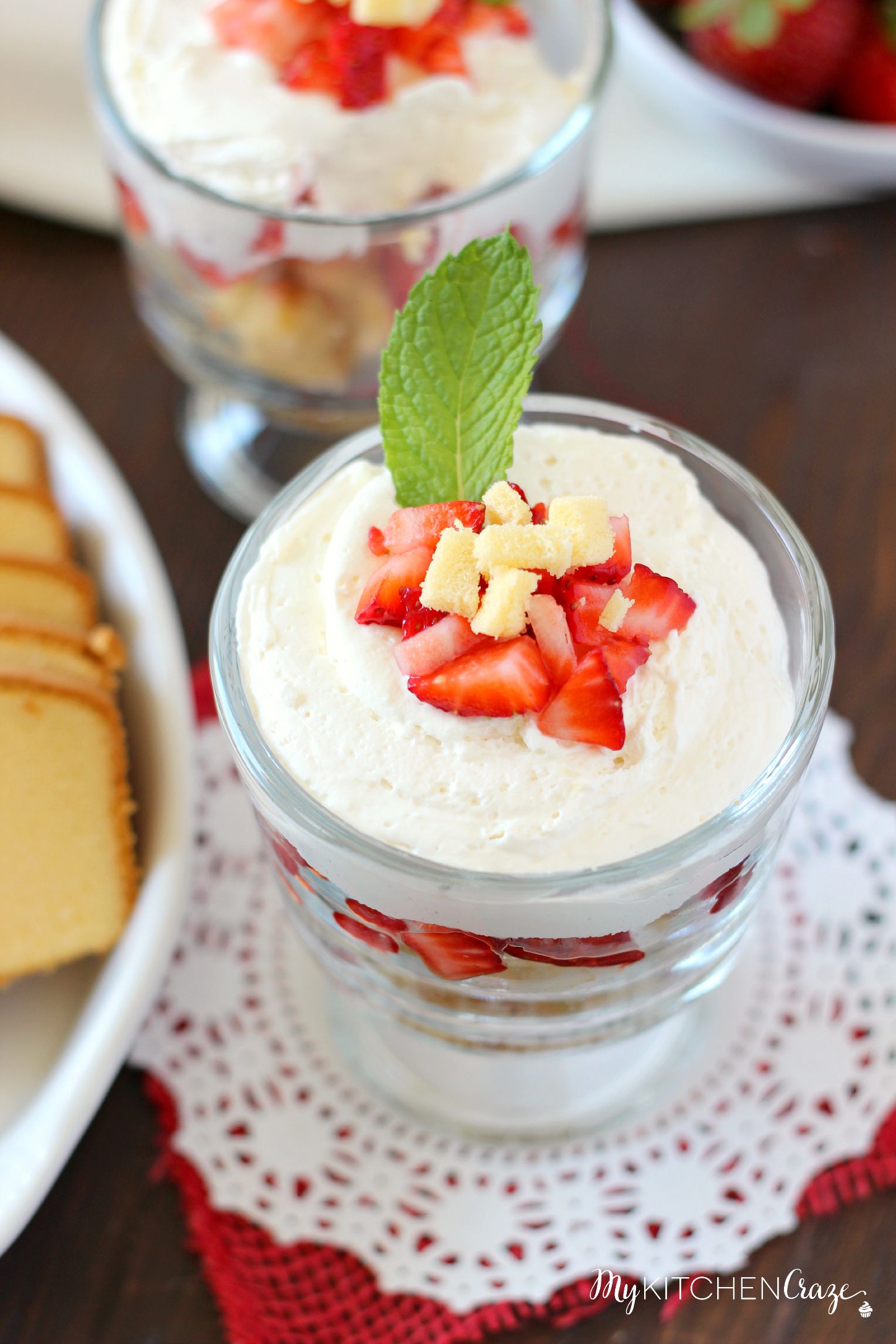 This particular cheesecake literally takes 10 minutes to throw together. I think the longest part of this recipe is letting the ingredients thaw. After everything thaws you can throw it together very quickly. This dish reminded me of strawberry shortcake added with a creamy cheesecake. I couldn't believe how yummy it was.
In fact when my hubby and I were eating it, I looked over at him and said, "Wow babe I can't believe how good this taste. Is it me or is it delicious?" He just shook his head and said, "This is blog worthy." That's the lingo around my house. The kids and hubby know if something taste good then they tell me it's blog worthy.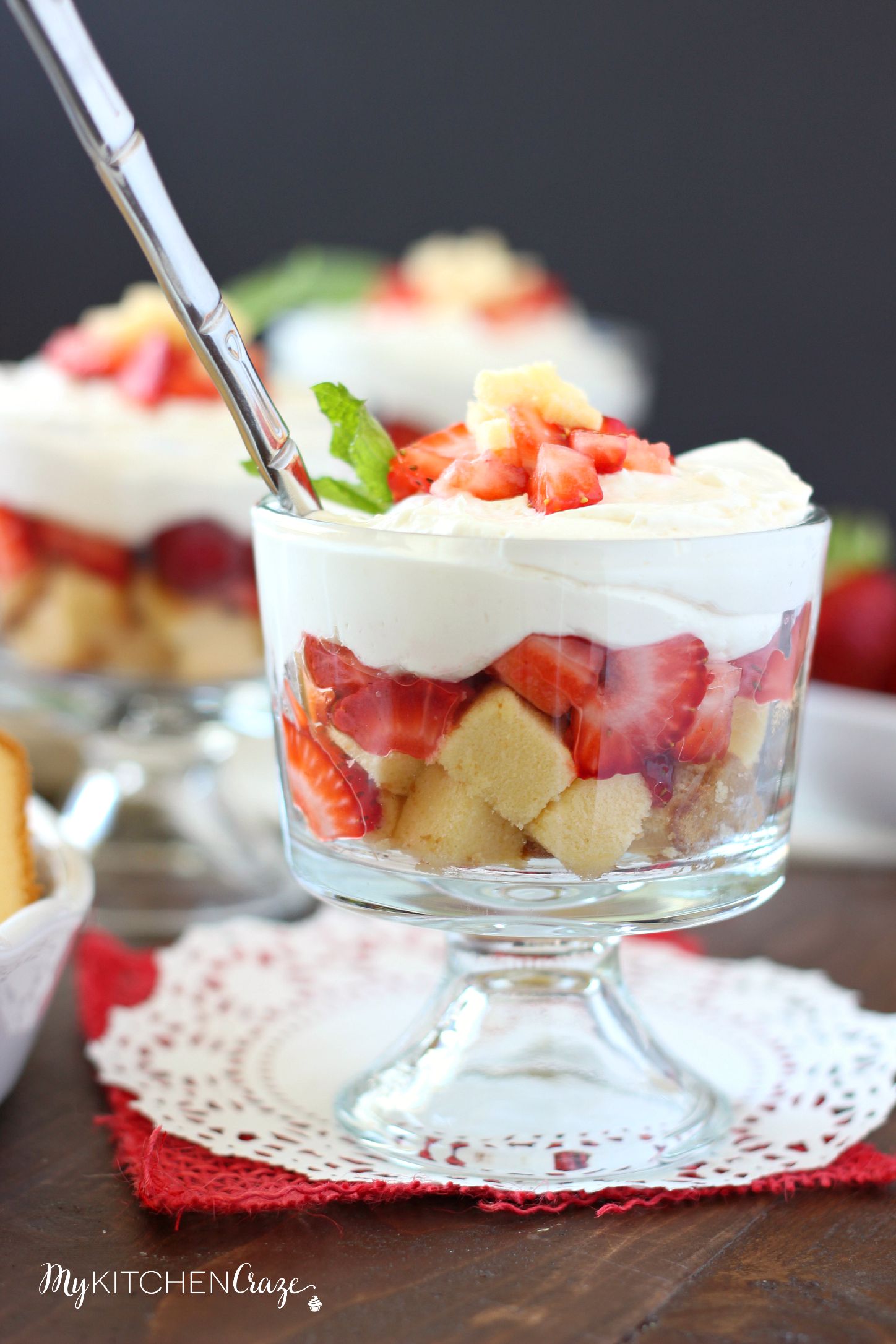 When coming up with this recipe, I knew I wanted something quick and easy. Something that required no oven or stove time. It's hot enough already. We don't need to be turning on our ovens and stoves again. I bought a pre-made pound cake and diced it into small cubes. Then whipped the cream cheese and chopped up some strawberries. Layered everything together and I had a delicious No Bake Strawberry Cheesecake Trifle. Yum!!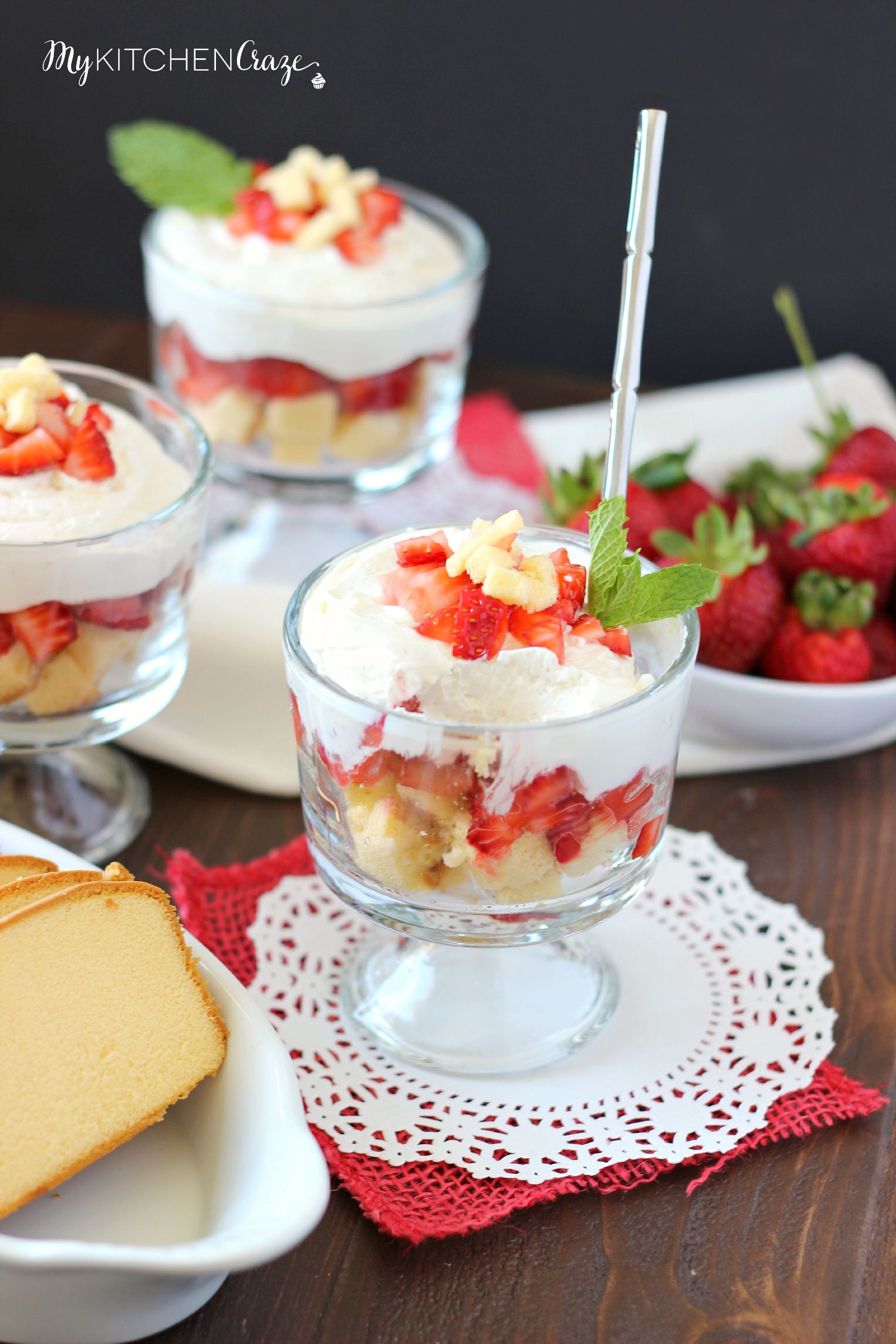 Sometimes you just need simplicity and not have to slave away for dessert. This dessert is just that. Simple and easy, but looks like you slaved away for hours.
No Bake Strawberry Cheesecake Trifle
Author:
Prep time:
Total time:
Serves:
5-7 individual servings
Ingredients
1 lb strawberries, diced
1 teaspoon sugar
1 (8 ounce) cream cheese, softened
1/2 cup powered sugar
1 teaspoon vanilla extract
2 tablespoons milk
2 cups cool whip
4 cups pound cake, cubed into small pieces
Instructions
Place strawberries in a large bowl and sprinkle with sugar. Set aside until ready to use.
Using a stand mixer, mix cream cheese until creamy and smooth. Add in powdered sugar, vanilla extract and milk. Mix until no lumps and mixture is creamy. Fold in cool whip until incorporated.
Assemble: Gather your glasses (any size will do) and layer with pound cake, strawberries and two big dollops of cheesecake. Garnish with some small strawberries and pound cake pieces.
Serve and eat immediately.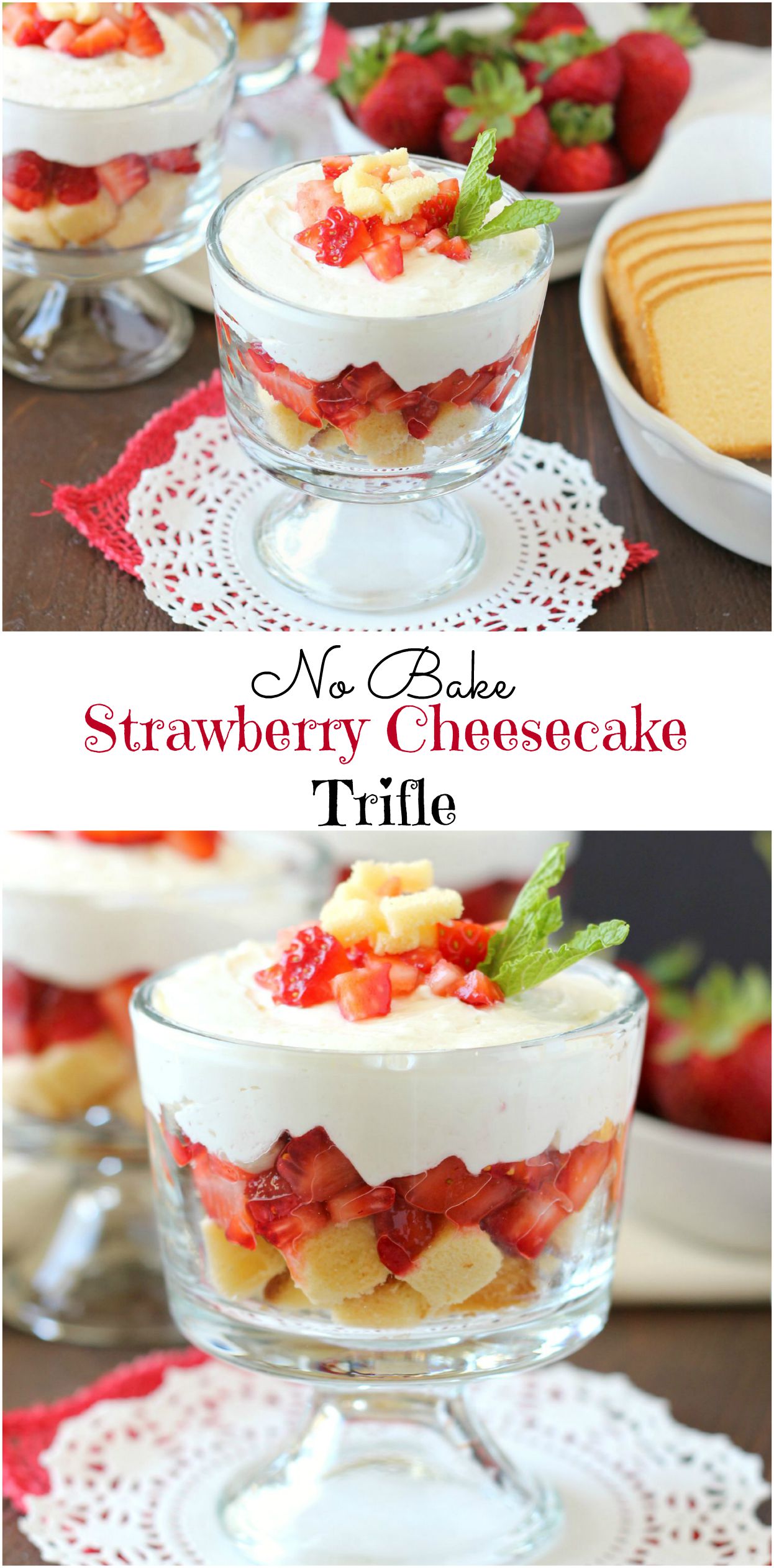 More cheesecake recipes? No problem!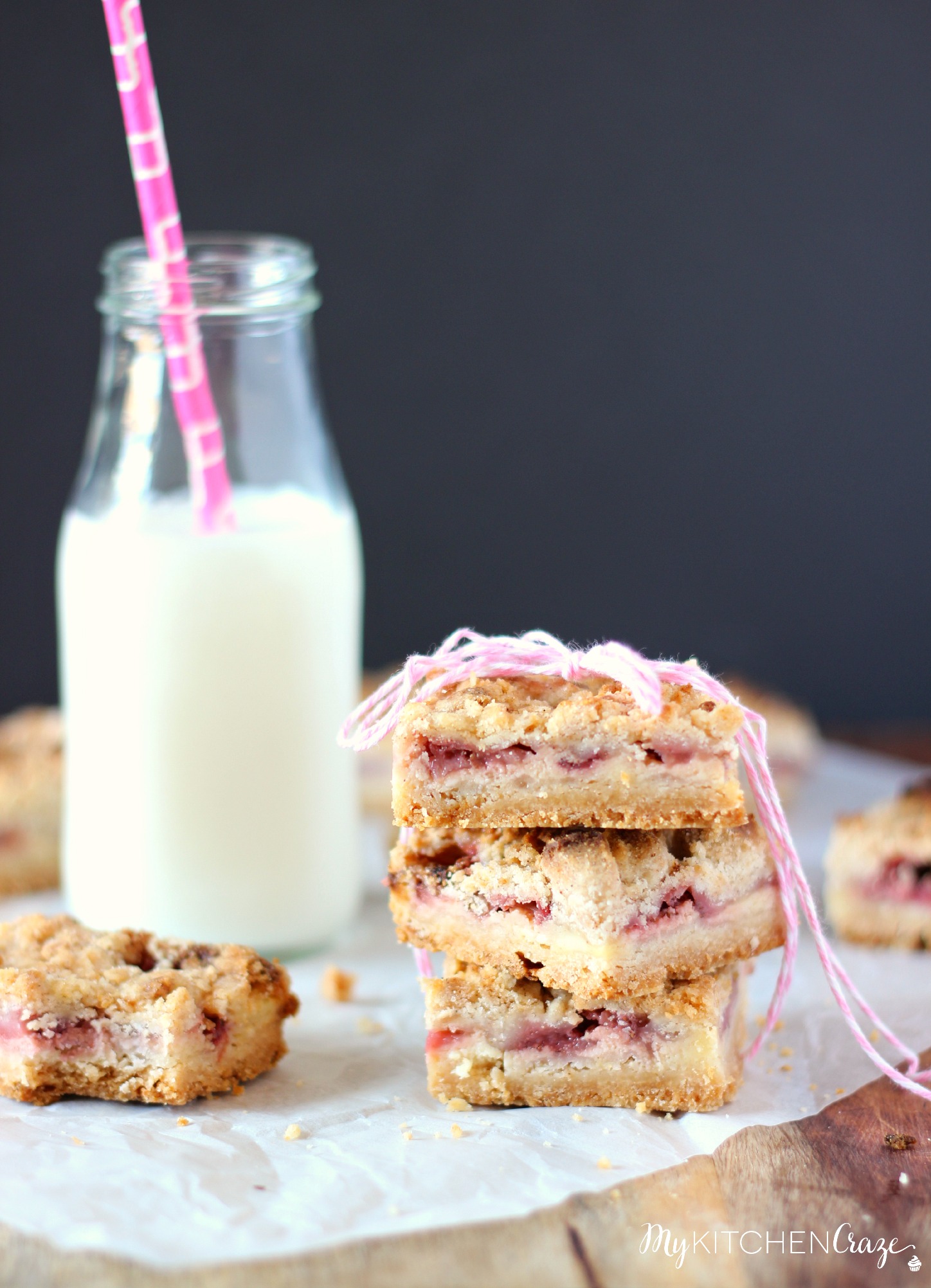 Strawberry Cheesecake Crumb Bars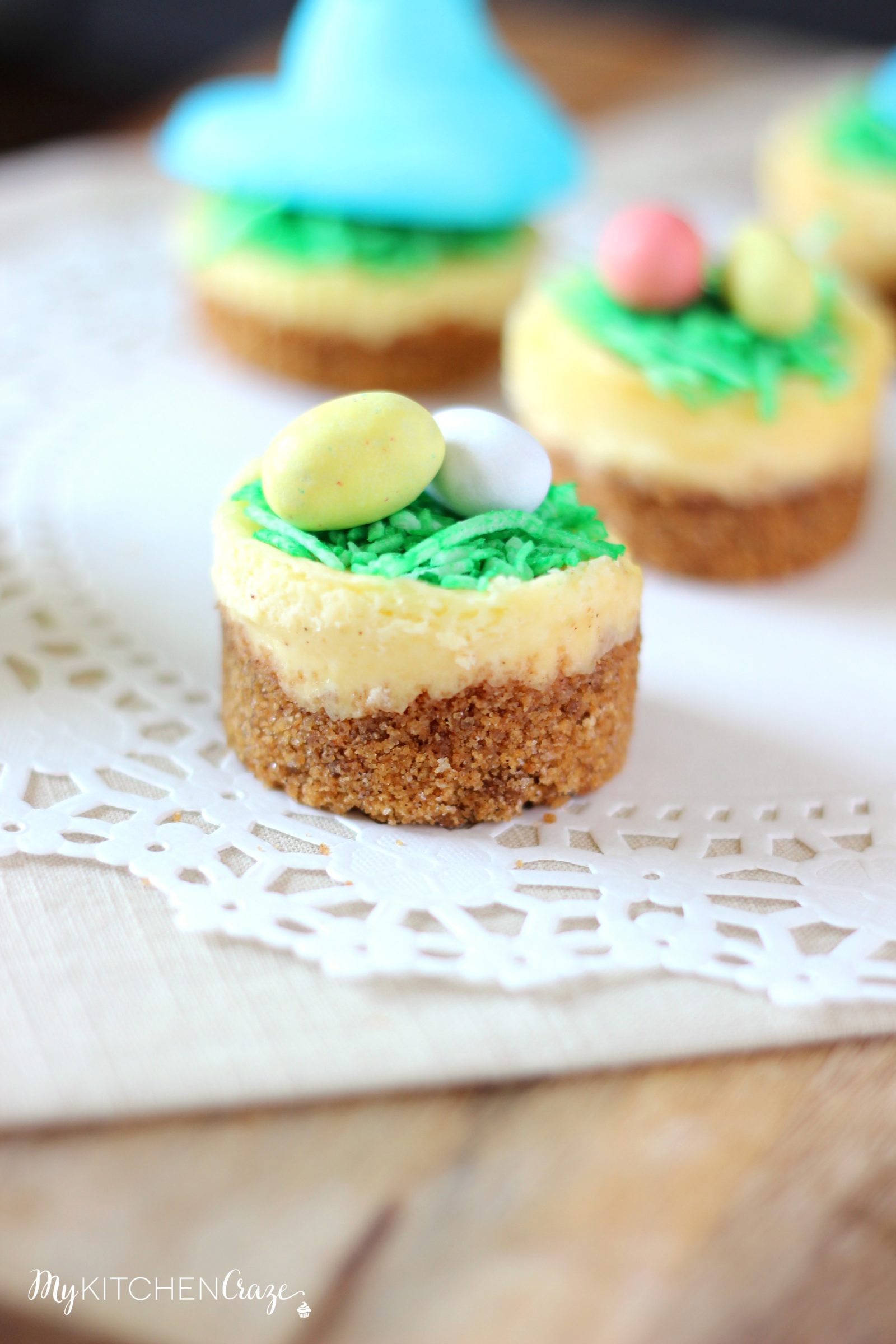 Mini Easter Cheesecake 
Other cheesecake recipes from food blogger friends:
Coconut Cheesecake by What the Fork Food Blog
White Chocolate Strawberry Cheesecake by Cook with Manali
S'mores Cheesecake by Baked by an Introvert