Buffalo Ranch Chicken Wrap
Pepper seasoned grilled chicken smothered in a buffalo ranch sauce and topped with your favorite vegetables. This Buffalo Ranch Chicken Wrap is a breeze to make and is great for lunch or a light dinner. Healthy, quick and tastes delicious!!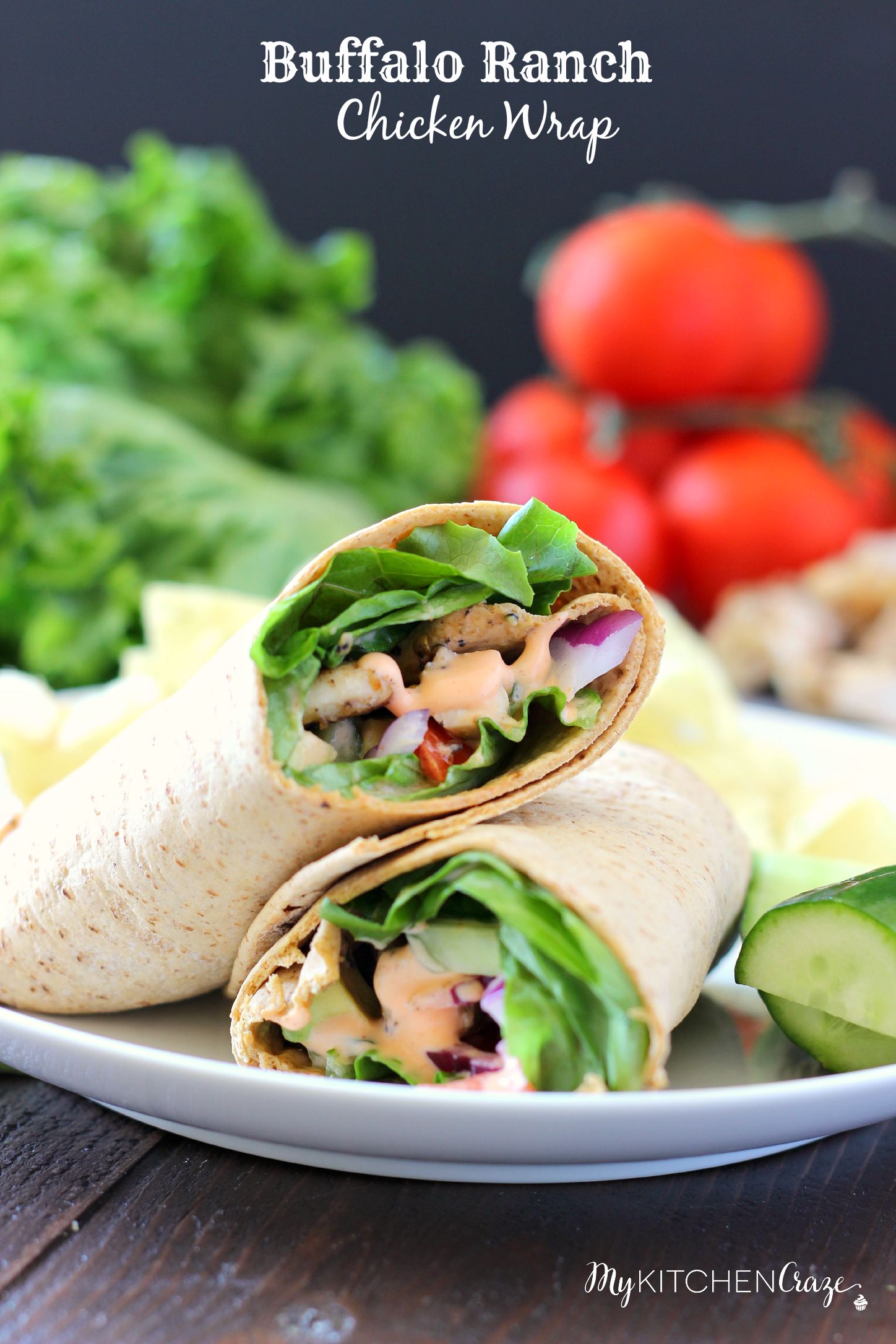 Oh my gosh school starts in 4 weeks! 26 days and counting. I'm not ready. I feel like summer  just started and here we go with another school year. When will time slow down? My kids are growing up way to fast and life is whizzing by at a rapid speed.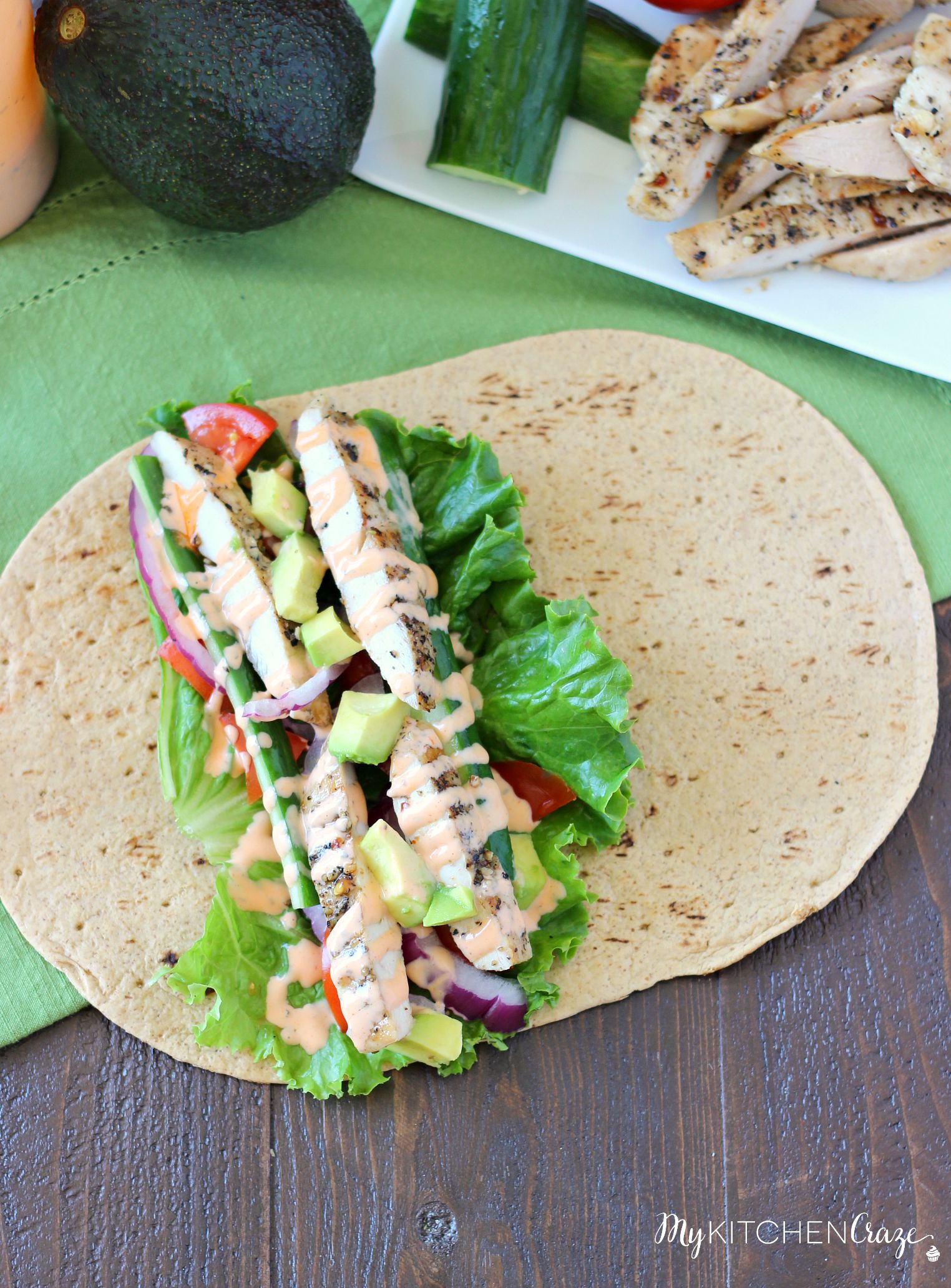 I'm also not ready to go school shopping or get up early every morning. I'm a late night sleeper and hate getting up before 9am. What are you? Some people like to get up early and some like to sleep in. I've never been one of those kids that got up early. My mom was always having to wake me up. My kids are just like me too. I've been letting them sleep in until 10am every day. They're in for a rude awakening when they have to start getting up at 7am in 26 days.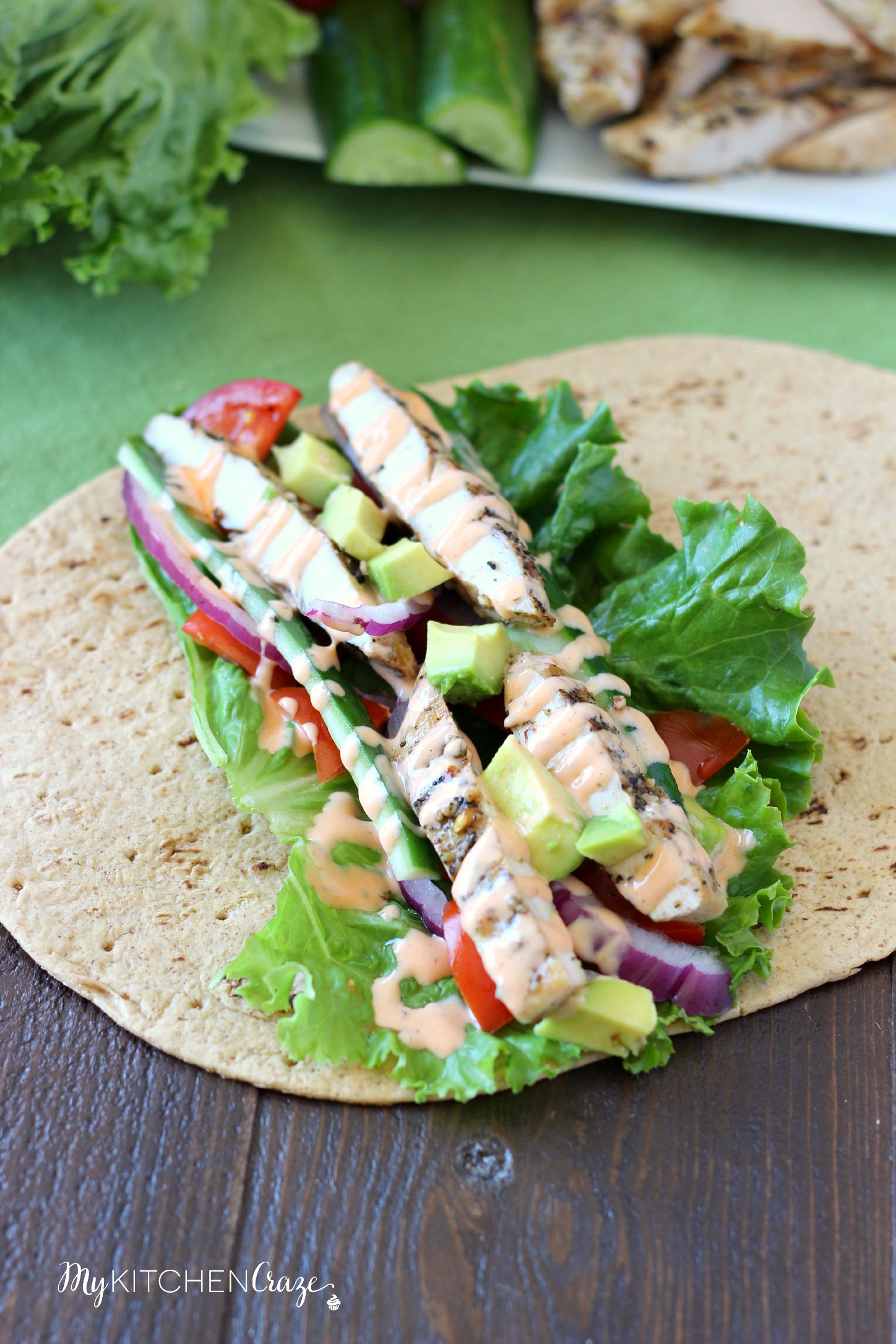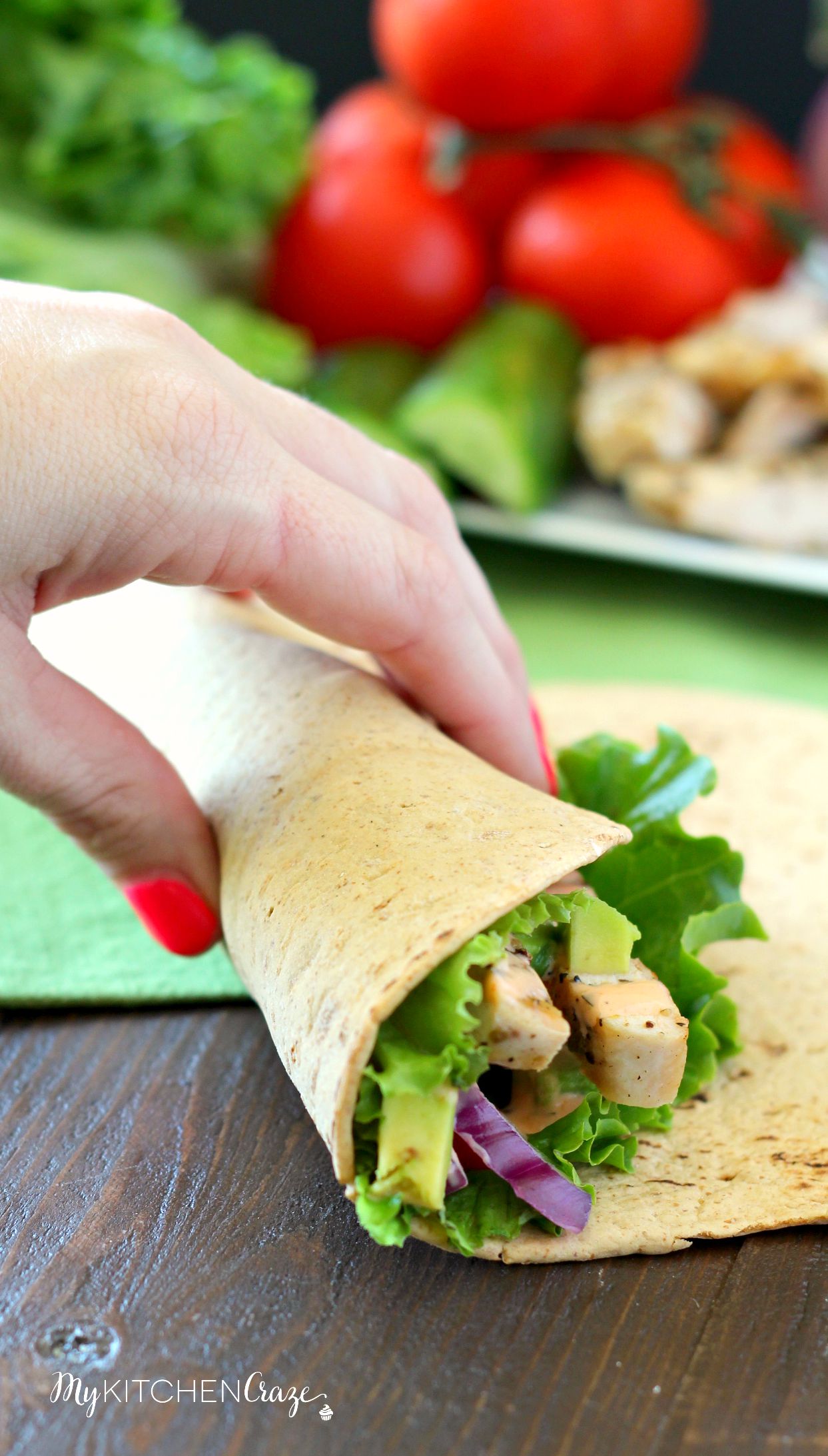 Do you think I should start getting them up early now to get accustomed or do I let them enjoy their last few weeks and sleep in? What do you do with your kids? And if you don't have kids, what would you do for yourself? I'm curious and would love to hear other people's thoughts.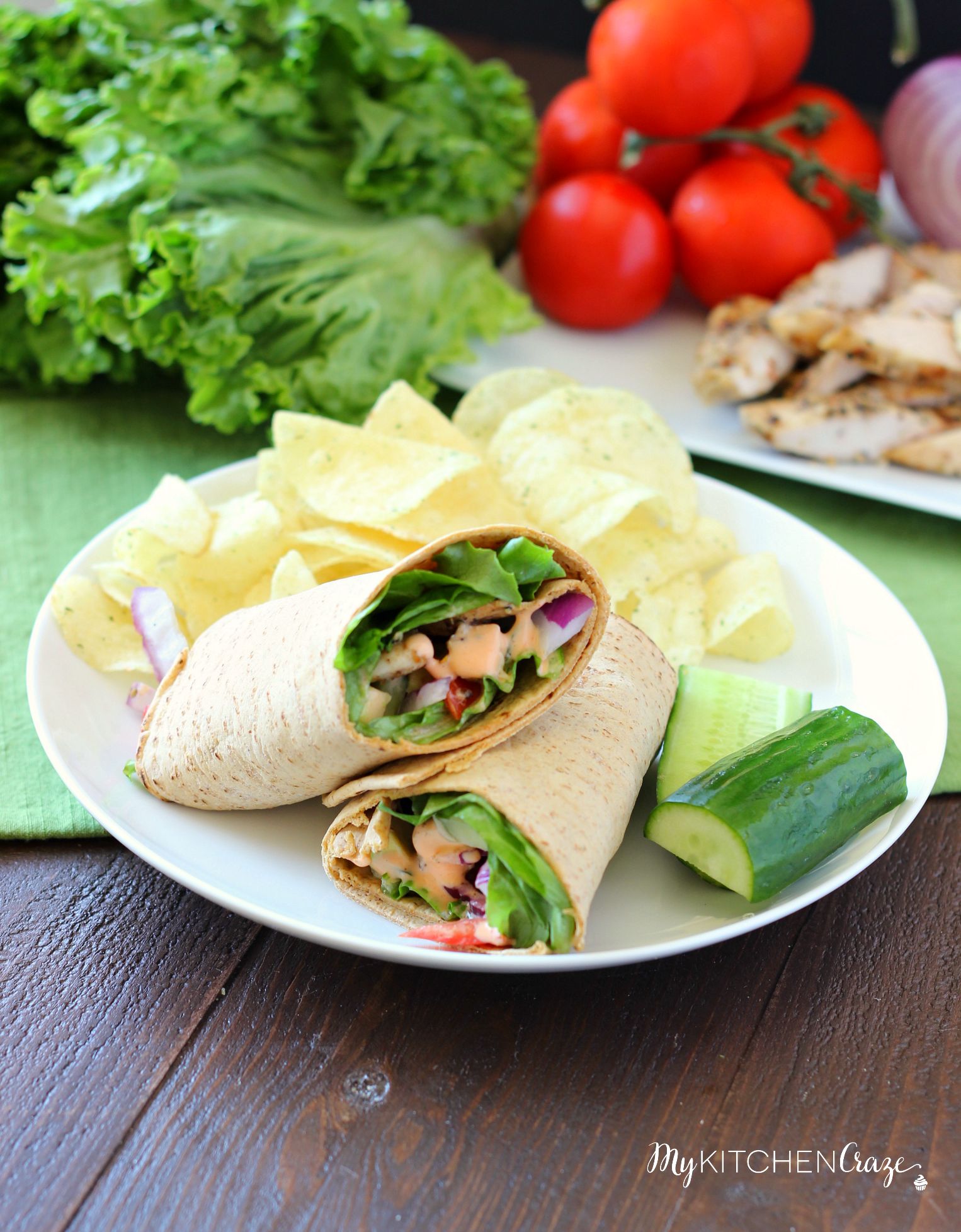 With school fast approaching, I wanted to create some lunch recipes for you all. I want them to be easy, but also delicious. I have a few picky eaters in my house that don't like school cafeteria food, so I needed to make sure that these wraps were good. I also wanted to make sure they would last in a lunch box and were healthy. Hence the grilled chicken and buffalo ranch sauce drizzle. 😉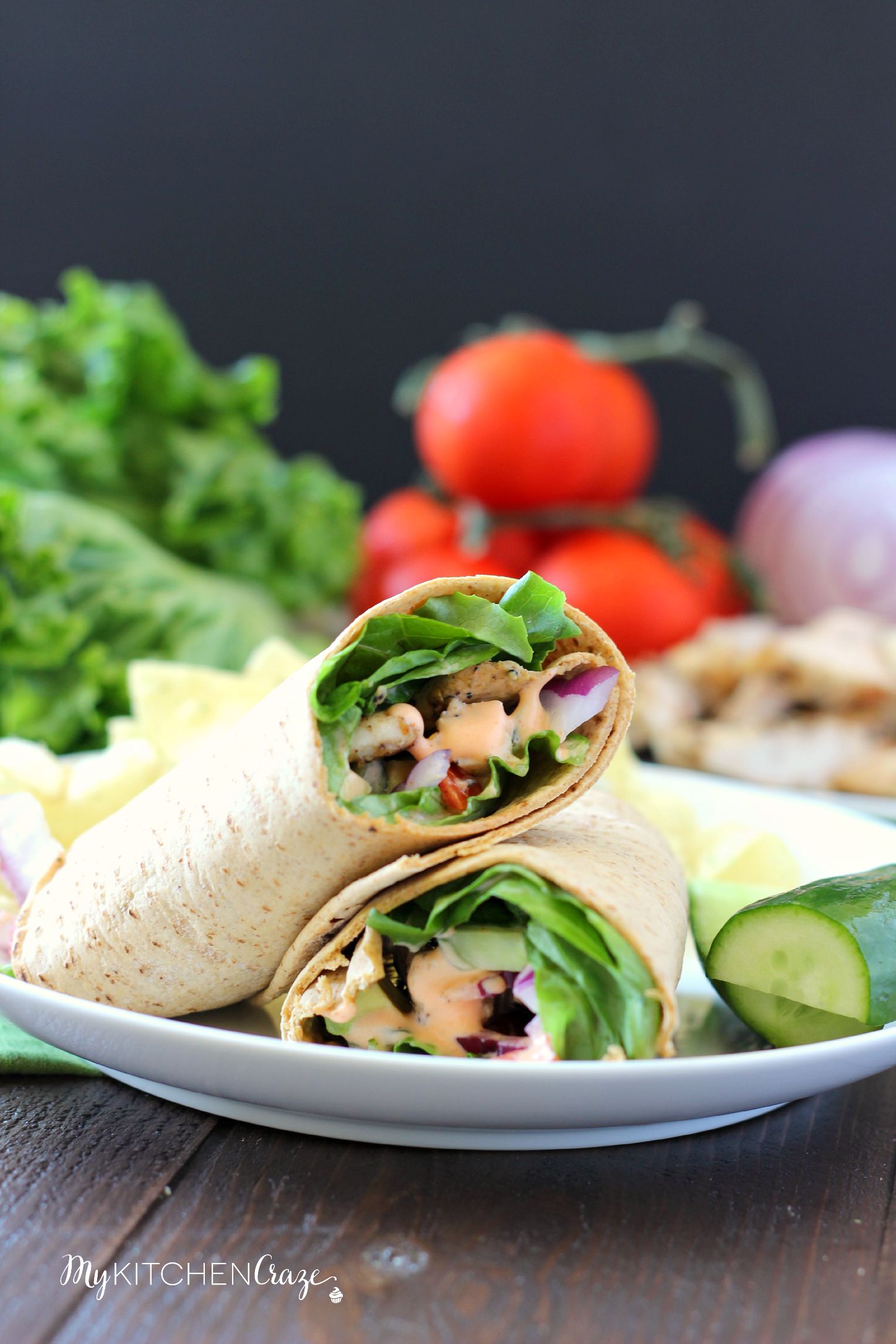 Normally buffalo chicken is fried, but I wanted the chicken to be healthy. So I grilled the chicken then mixed some buffalo wing sauce and ranch together. Yum!!  You can make these wraps as spicy as you'd like or take the buffalo sauce out completely. What ever you decide on, these wraps are easy to throw together in the morning and taste great!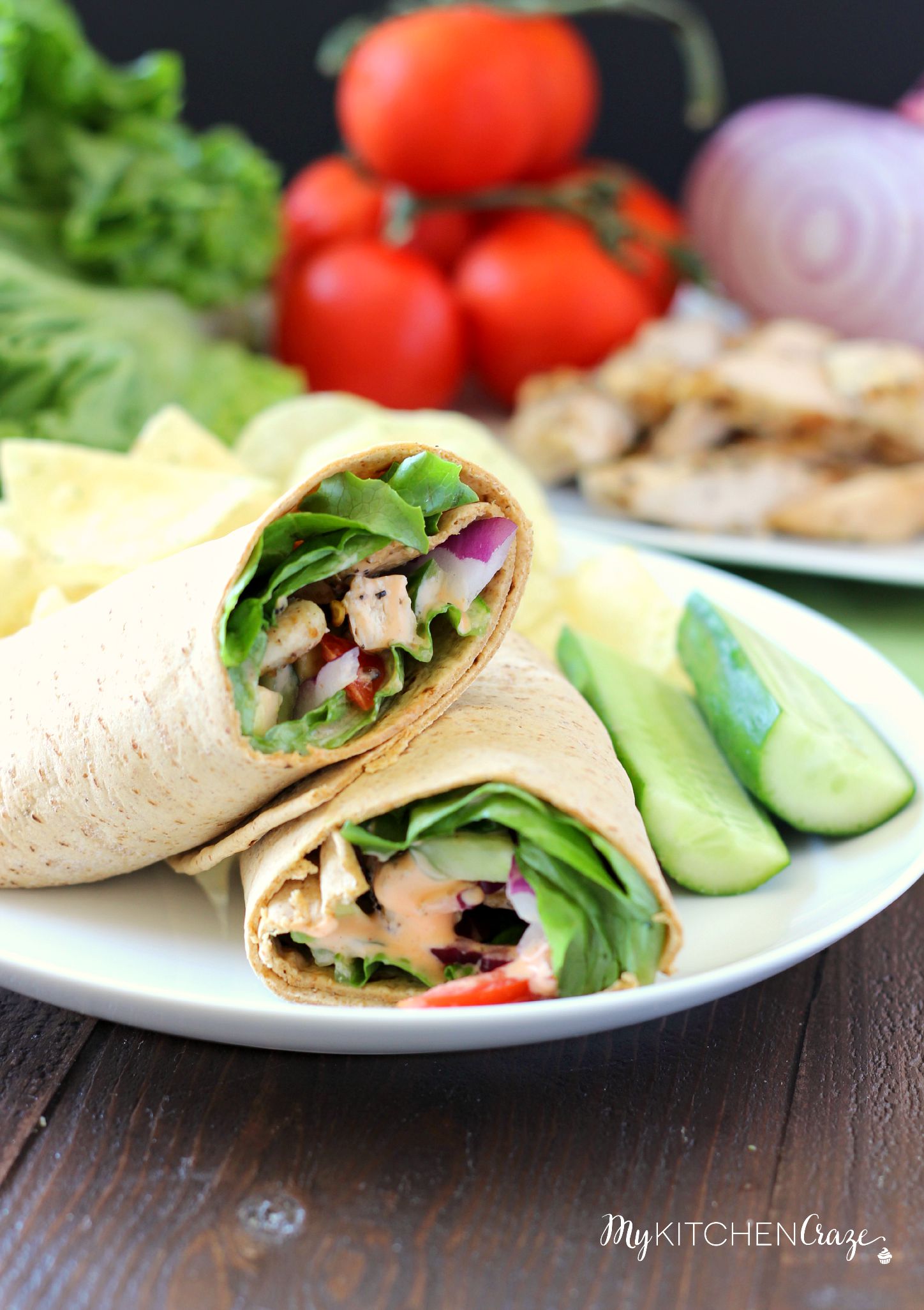 Buffalo Ranch Chicken Wrap
Author:
Prep time:
Cook time:
Total time:
Serves: 4-7 wraps
Ingredients
1 pound thinly sliced chicken breasts
2-4 tablespoon pepper seasoning such as Mrs. Dash (My pepper seasoning is from Whole Foods)
1/2 cup ranch dressing
3-5 tablespoons buffalo wing sauce (I use Frank's Wing Sauce)
handful of green leaf lettuce, leave whole
2 Persian cucumber, julienned
2 roma tomatoes, chopped
1/2 medium red onion, sliced lengthwise
2 avocados, chopped into small pieces
4-7 tortilla wraps (I use [url href="http://www.amazon.com/Flatout-Light-Wraps-Original-wraps/dp/B00CAK0EHC/ref=sr_1_5?ie=UTF8&qid=1438318837&sr=8-5&keywords=flatout+wraps" target="_blank"]these[/url])
Instructions
Season chicken with pepper seasoning and set aside. Heat grill to medium heat and grill chicken on both sides until cooked through, about 10-12 minutes. Please adjust time and temperature according to your grill. Place chicken on a plate and cover with foil; set aside until your ready to use (I made our chicken the night before and placed in the refrigerator once cooled).
In a small bowl, add the ranch dressing and buffalo wing sauce; mix well. You can add more buffalo sauce to make it spicier or decrease if needed.
Cut the chicken into thin strips. Gather all ingredients and set next to one another.
To assemble the wraps, lay a tortilla wrap on a plate. Add a large piece of lettuce, cucumbers, tomatoes, red onion and chicken. Drizzle the buffalo ranch sauce over chicken, about 2 tablespoons. Add avocado pieces and roll to make wrap.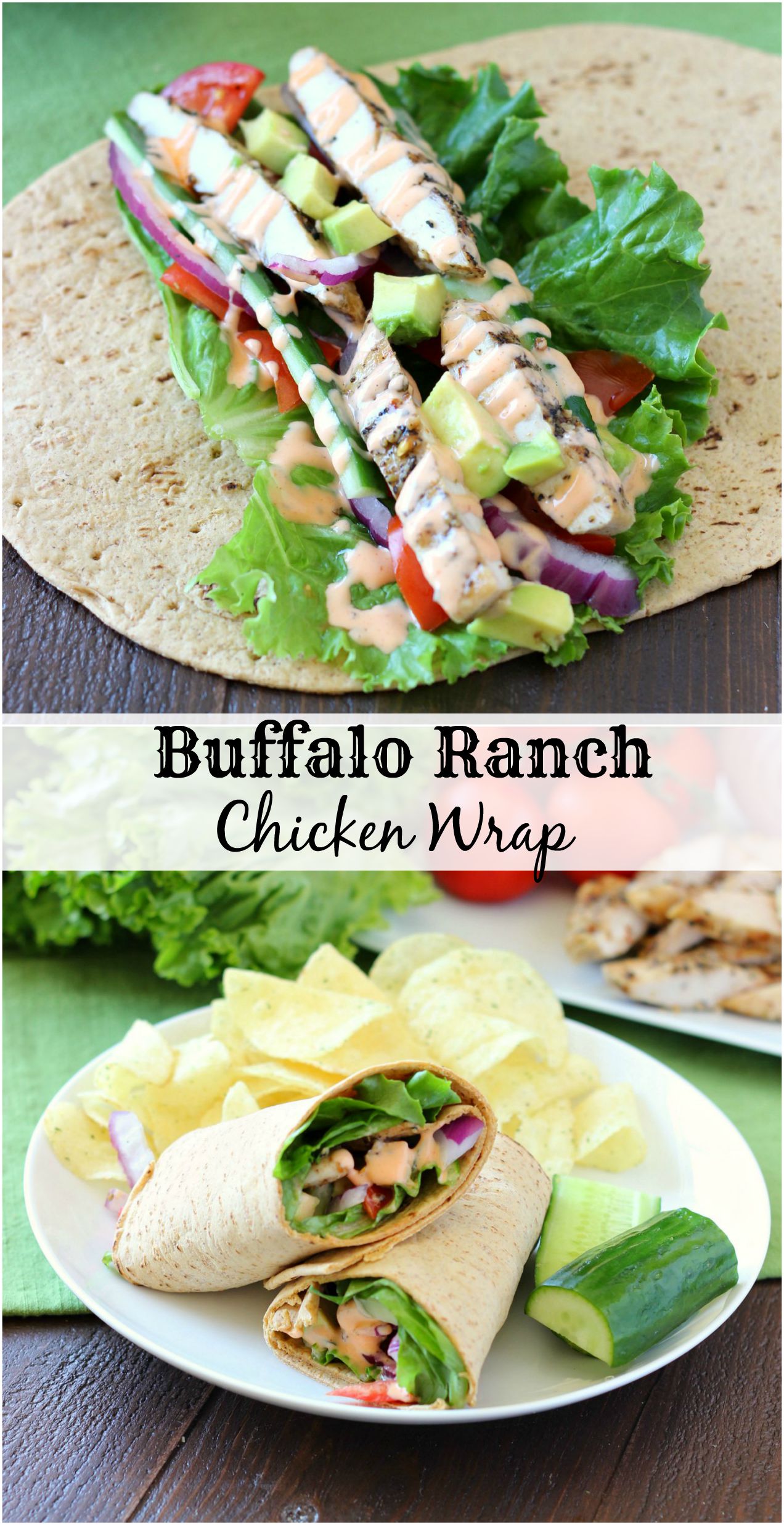 Here are some other recipes for school:
Spaghetti Cups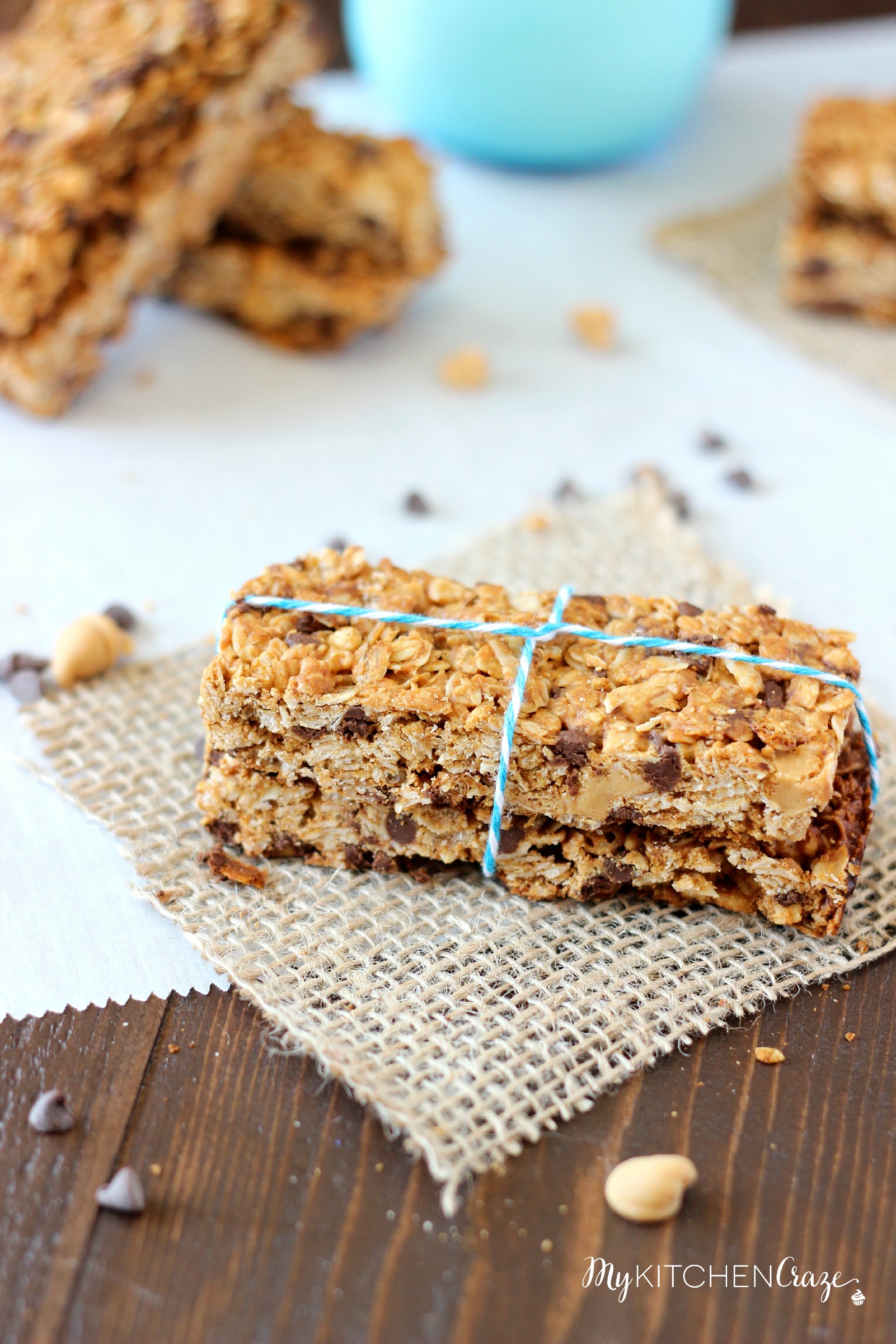 Peanut Butter Chocolate Chip Granola Bars
Here are some more wraps from around the web:
Strawberry Chicken Bacon & Spinach Wraps with Poppyseed Dressing by Creme de la Crumb
BLT Wraps by Center Cut Cooks
Cranberry Chicken Salad Wrap by Musings From a Stay At Home Mom