My Kitchen Craze's Best Recipes of 2015
Here's My Kitchen Craze's top 10 recipes that you all loved and viewed numerous times.
Plus a few of my favorites!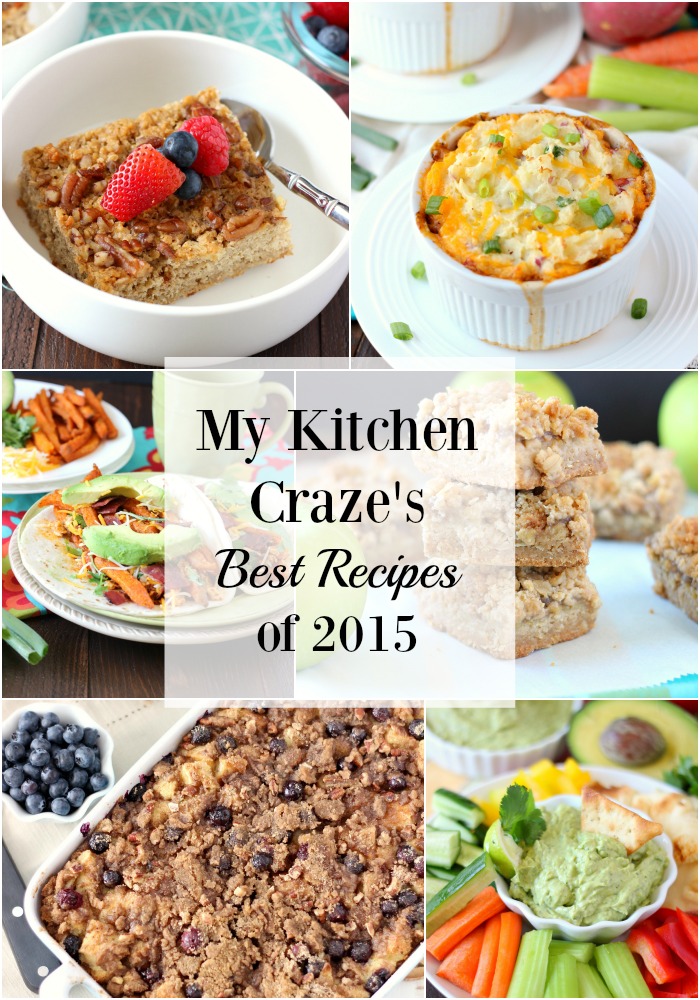 I can't believe that another year has come and gone? Time is flying by and doesn't look like it's going to stop any time soon. We here at My Kitchen Craze have had a crazy and fun 2015, but are looking forward to 2016. Can't wait to see what this year will bring and of course all of the new and delicious recipes we'll be cooking up.
Below you'll find 10 of the most viewed recipes of 2015, plus 5 of my favorites from this year.
Here's to 2016 being a great year and sharing some delicious recipes. So with further a do, here you go:
Here are some of 

my favorites

of 2016:
I'd like to thank you all for visiting this little old blog of mine. This year has been the best year for My Kitchen Craze and I hope next year will be even better. There will be more recipes, stories, and of course food, food and more food. It's fun for me to see what recipes you've made, so please tag any recipes with #mykitchencraze. If you have any questions or comments, I'd love to hear them too.
Here's to a great New Year and fun creating recipes that we will all enjoy! See you all in 2016!