Cranberry Apple Oatmeal
Need a quick hearty breakfast that will keep you full and satisfied for hours? This Cranberry Apple Oatmeal is your new breakfast recipe. It comes together quickly and tastes amazing!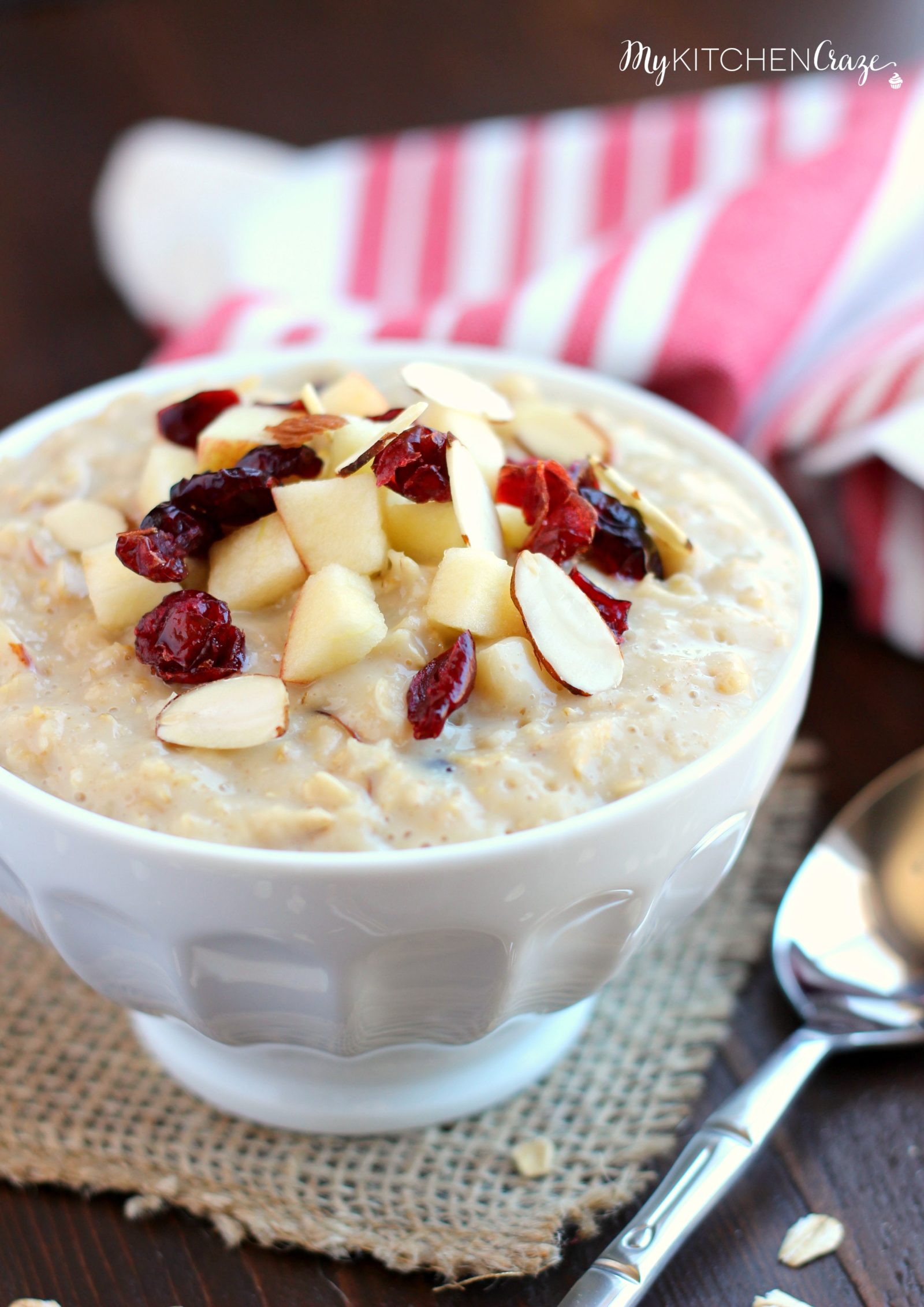 One holiday down, one more to go. Since New Years is only days away, I'm starting to think of my 2016 resolutions. I still can't believe it's already 2016. Where has the time gone? I didn't have a chance to complete my 2015 resolutions. I think I'll just make a standard list and keep it on rotation from now on.
One of my yearly resolutions is trying to eat better and healthier. We need to stop eating out and eat healthier meals. It's hard at times because one, we're just so busy all the time and two, this blogging job becomes very tiring. So by the time my hubby comes home from work, I'm done with the kitchen.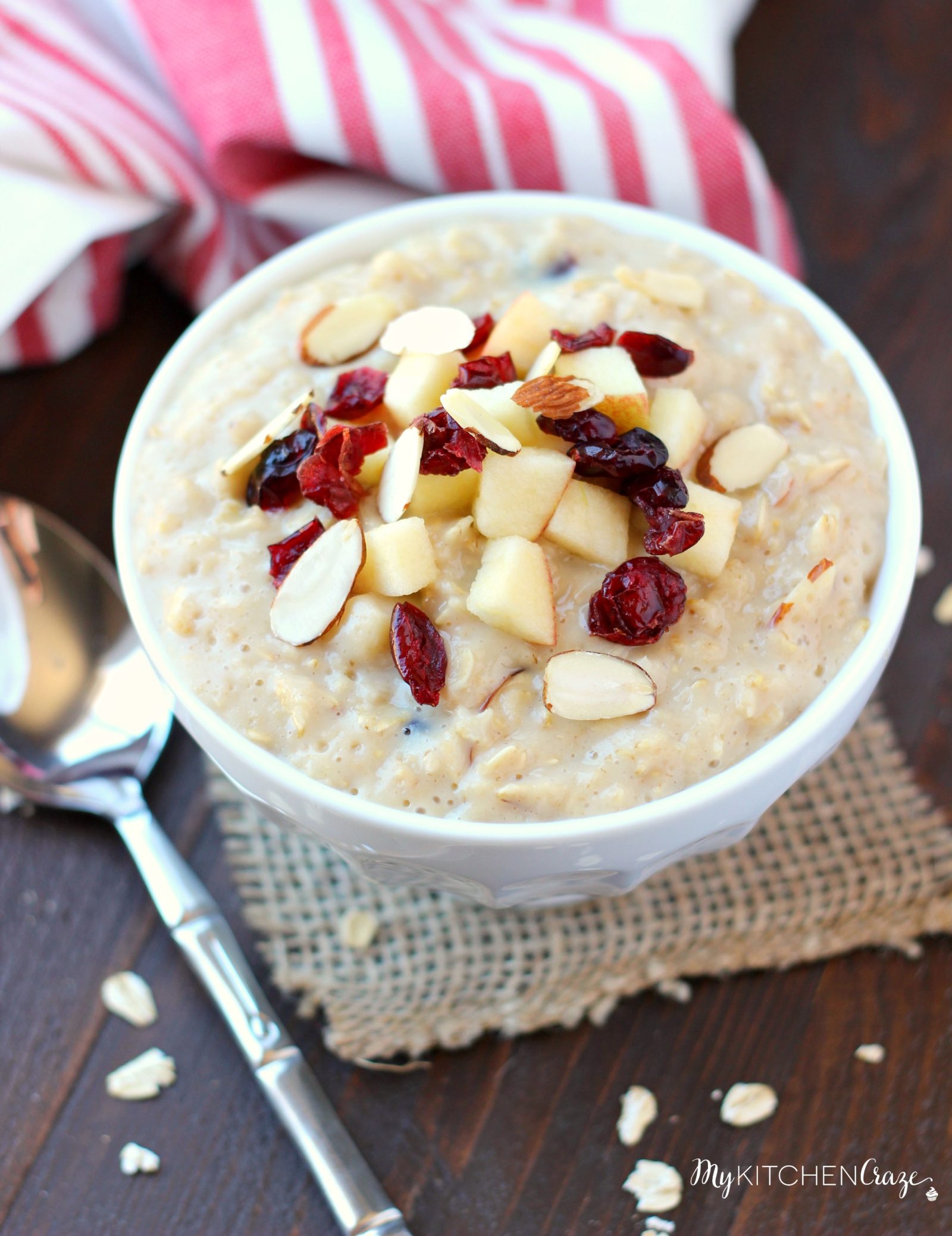 Today I wanted to share my favorite breakfast oatmeal. Oatmeal is such a healthy and hearty breakfast. I love it and could eat it every day. But my oatmeal has to be creamy. I love a lot of milk in my oatmeal. How about you? I always love to add fresh fruits and some dried fruits too. I always use Craisins® dried cranberries in my oatmeal. It adds such a great flavor. Plus only a 1/4 cup of Craisins® provides 1/2 cup serving of fruits. Score!!
I also added some Craisins®, sliced almonds and crispy apple piece. Those toppings give this oatmeal such a great flavor that you'll gobble this breakfast down in seconds. I love how oatmeal fills you up, so you're not hungry for hours. A plus about this recipe is it takes no more than 10 minutes to whip up. I was always under the impression that oatmeal took forever to cook and come together. Besides instant oatmeal, I could never get my oatmeal to taste just how I like it.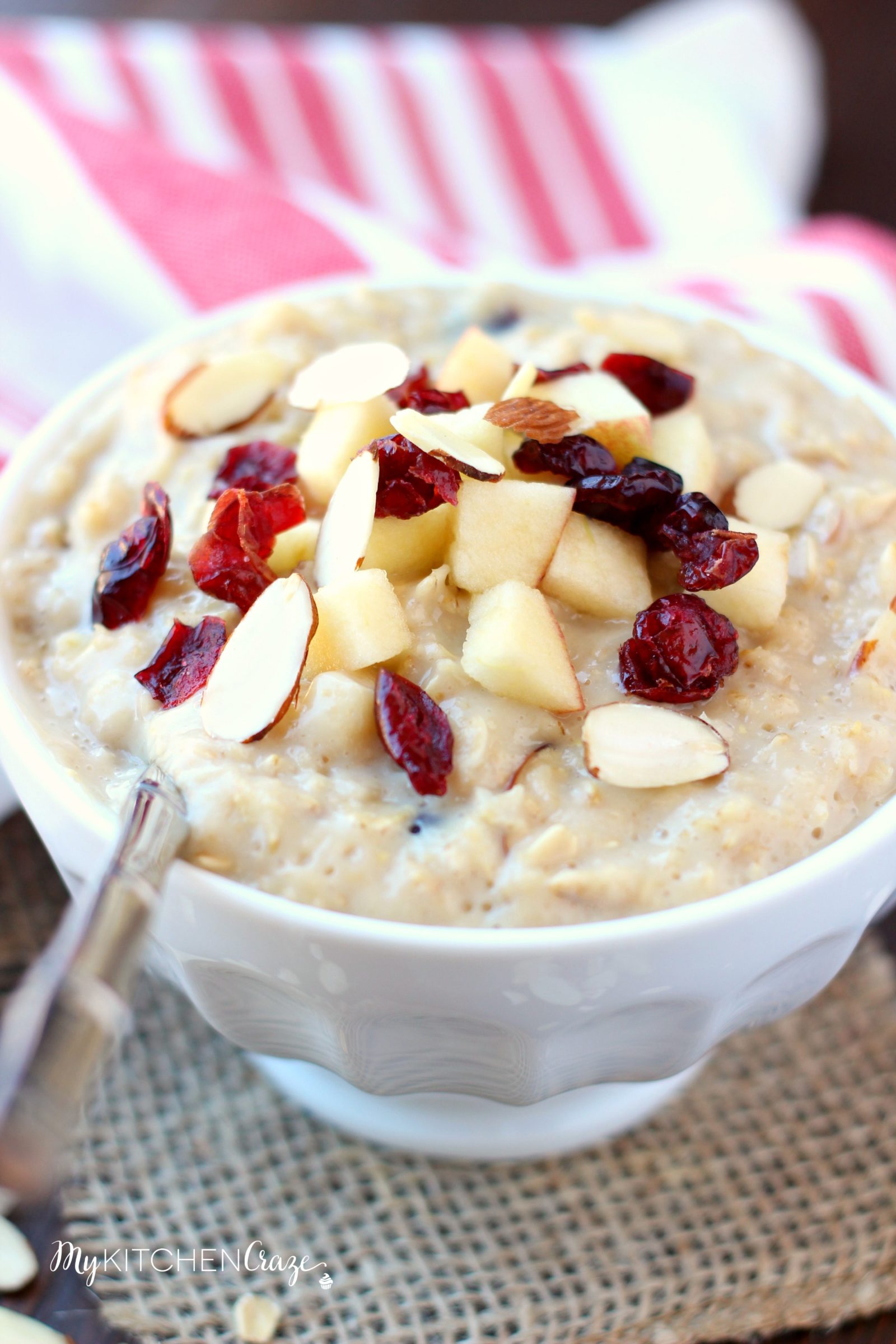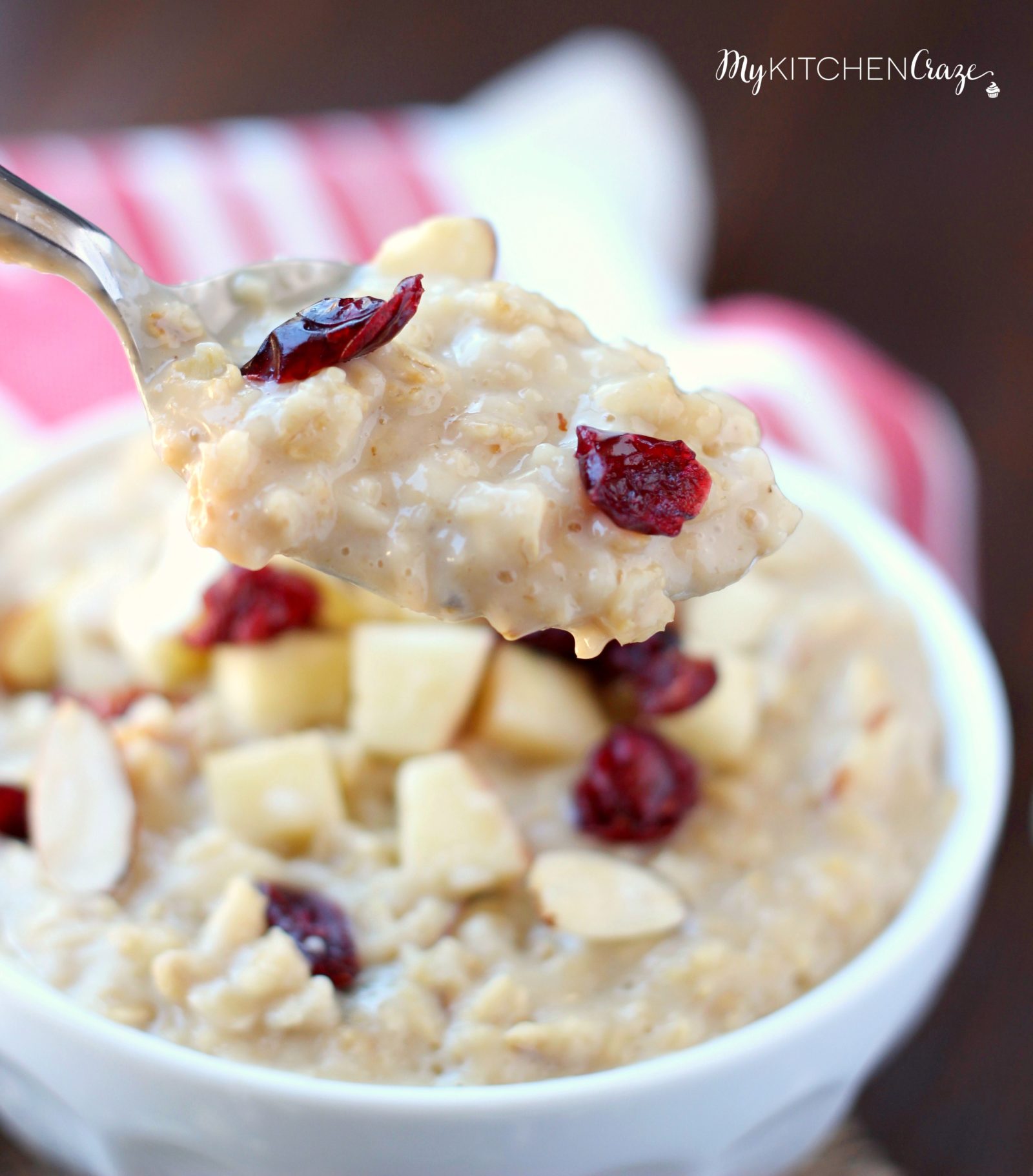 But I kept trying and trying and finally came to the conclusion that I was rushing it. I took my time (which is only 10 mins. Silly me) and came up with this creamy and delicious breakfast oatmeal. You can add any type of toppings you'd like and it will still taste great.
While you're shopping at Wal-Mart next, make sure you head over to the dried fruit section and check out the Craisin® dried cranberries and Craisin® dried cranberries infused with cherry juice. You're going to love them and this oatmeal.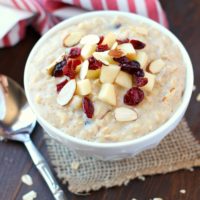 Get the Recipe:
Cranberry Apple Oatmeal
Ingredients
1/2

cup

old fashioned oats

1/2

cup

water

1/2

cup

milk

2

tablespoons

brown sugar

1/2

teaspoon

vanilla extract

1

tablespoon

sliced almonds

1/4

cup

apple

,

cut into pieces

1-2

tablespoons

Craisin dried cranberries
Instructions
In a medium sauce pan add oats, water and milk. Cook for about 5 minutes and bubbly.

Remove from heat and add remaining ingredients.

Serve immediately and enjoy.

SaveSave