Molasses Crinkle Cookies
Molasses Crinkle Cookies are perfect with your morning coffee or anytime of the day! Soft, chewy and great flavor. What's not to love? Delicious!!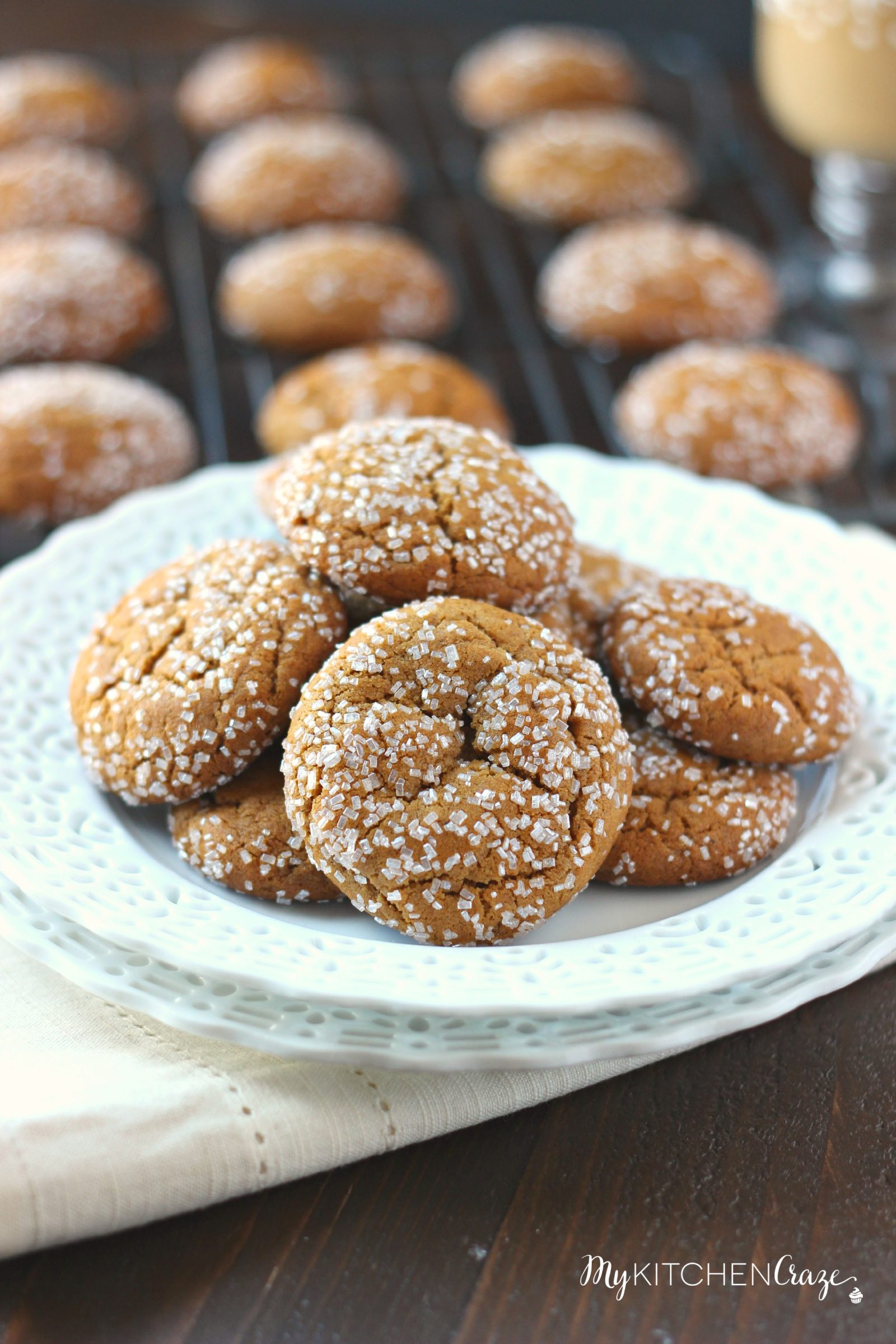 Well Christmas is almost here. Not sure how that happened. I'm still not done with my shopping and I tell myself every year that I won't do this to myself, but yet again, here I am. Have you made your holiday cookies yet? If you haven't then you need to add these to your list. They're delicious!
When I started cooking, I never knew how easy it was to make Molasses Crinkle Cookies. I always thought they were those cookies that only bakeries and stores made. Never knew you could actually make them yourself.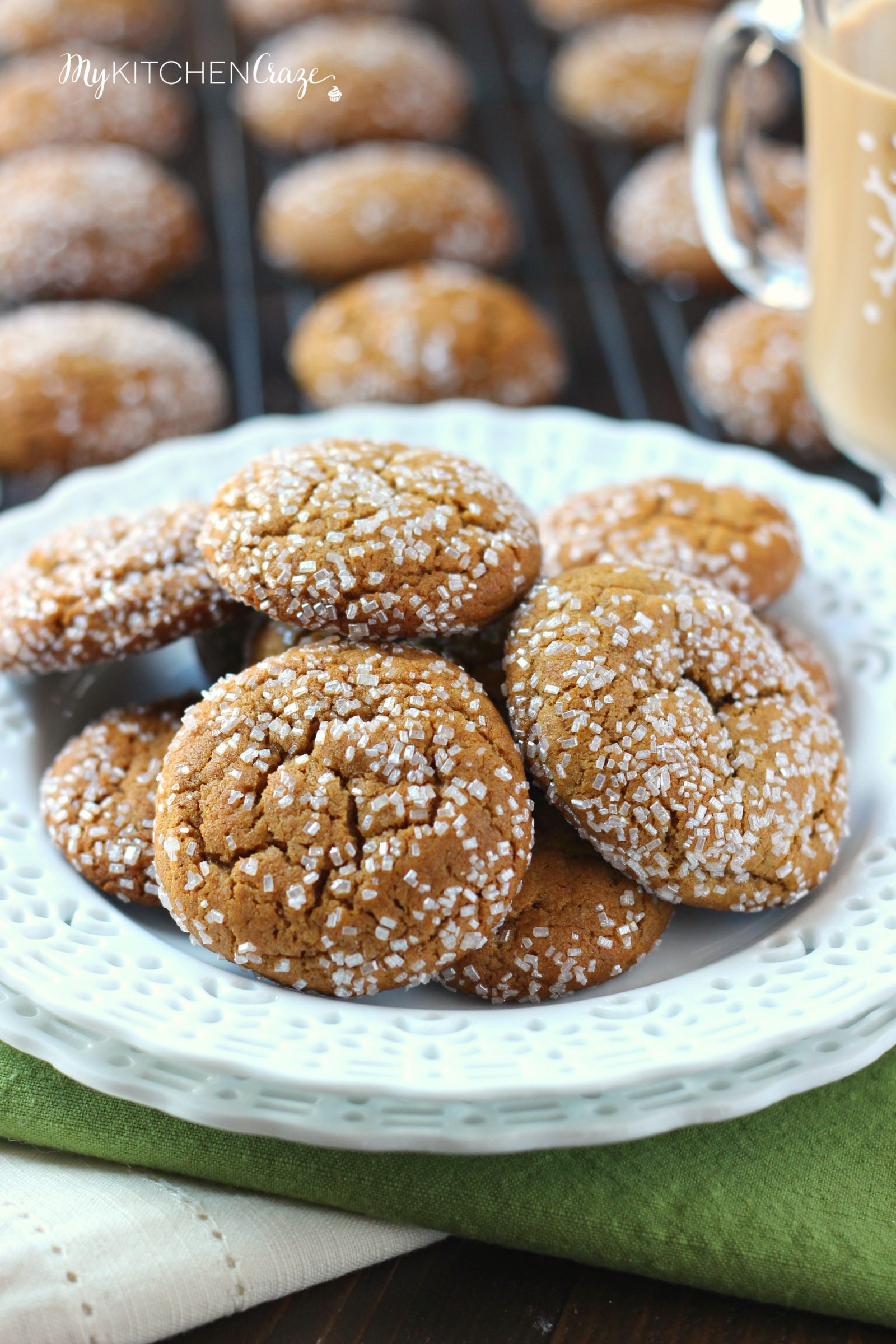 Fast forward 10 years and I'm sitting at my moms work when she says, "Do you want a Molasses Crinkle Cookie? Nancy made them and brought some in for us."
Do I really need to answer that? "Yes of course I want one and please tell me how to make these, Mom?"
I love my mom! She's seriously the best ever, but sometimes she forgets to tell me the important things in life. Like how I could make these Molasses Crinkle Cookie and I didn't need to buy them anymore.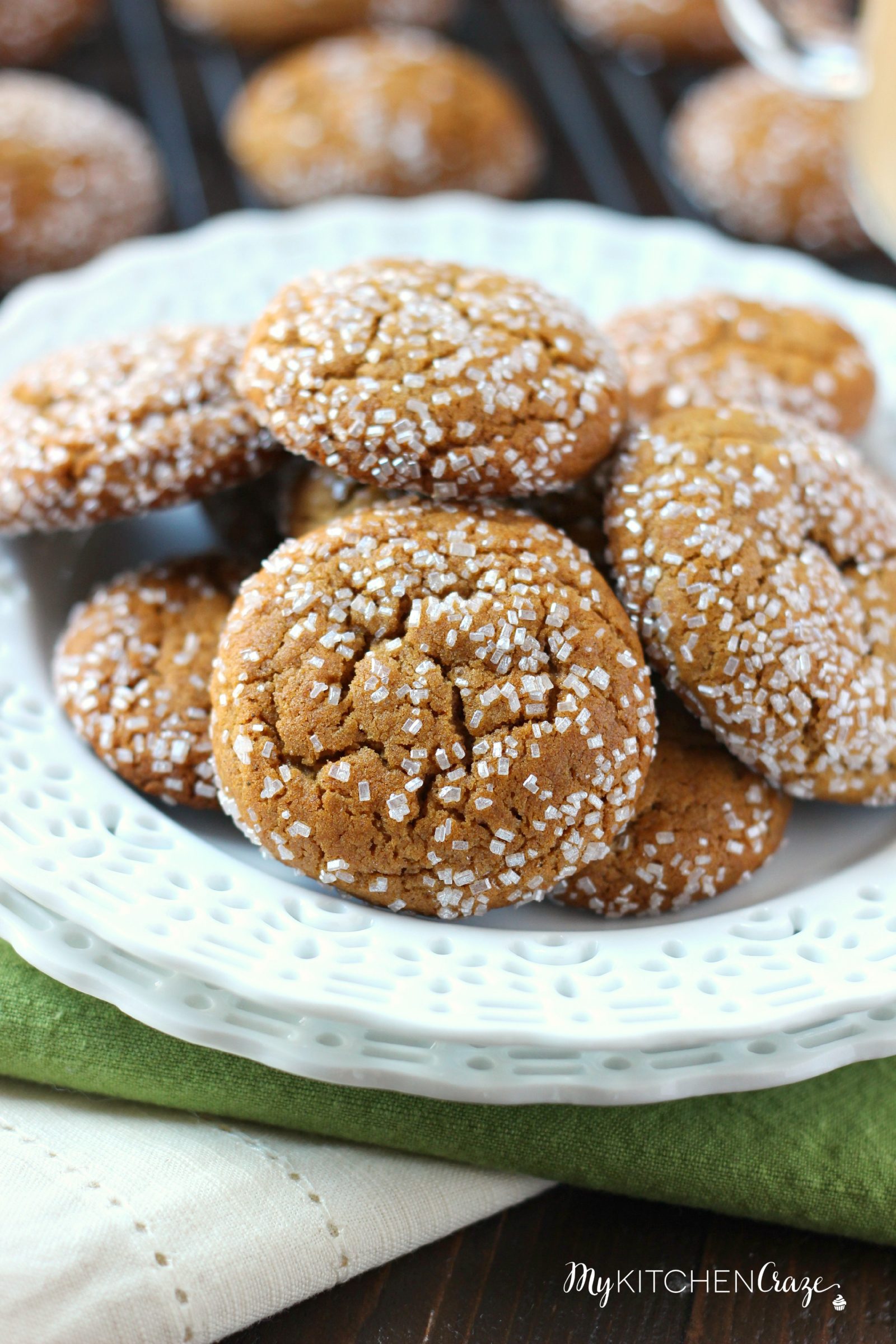 YAY…. I left her work that day with Nancy's moms recipe in hand. Went home and made 3 dozen of these cookies. What's funny is I only make these cookies during the holidays. I'm not sure why, but that's just how it works out. Maybe I only think about molasses during the holiday. Just like I only think of pumpkin during Thanksgiving. It's just one of those things.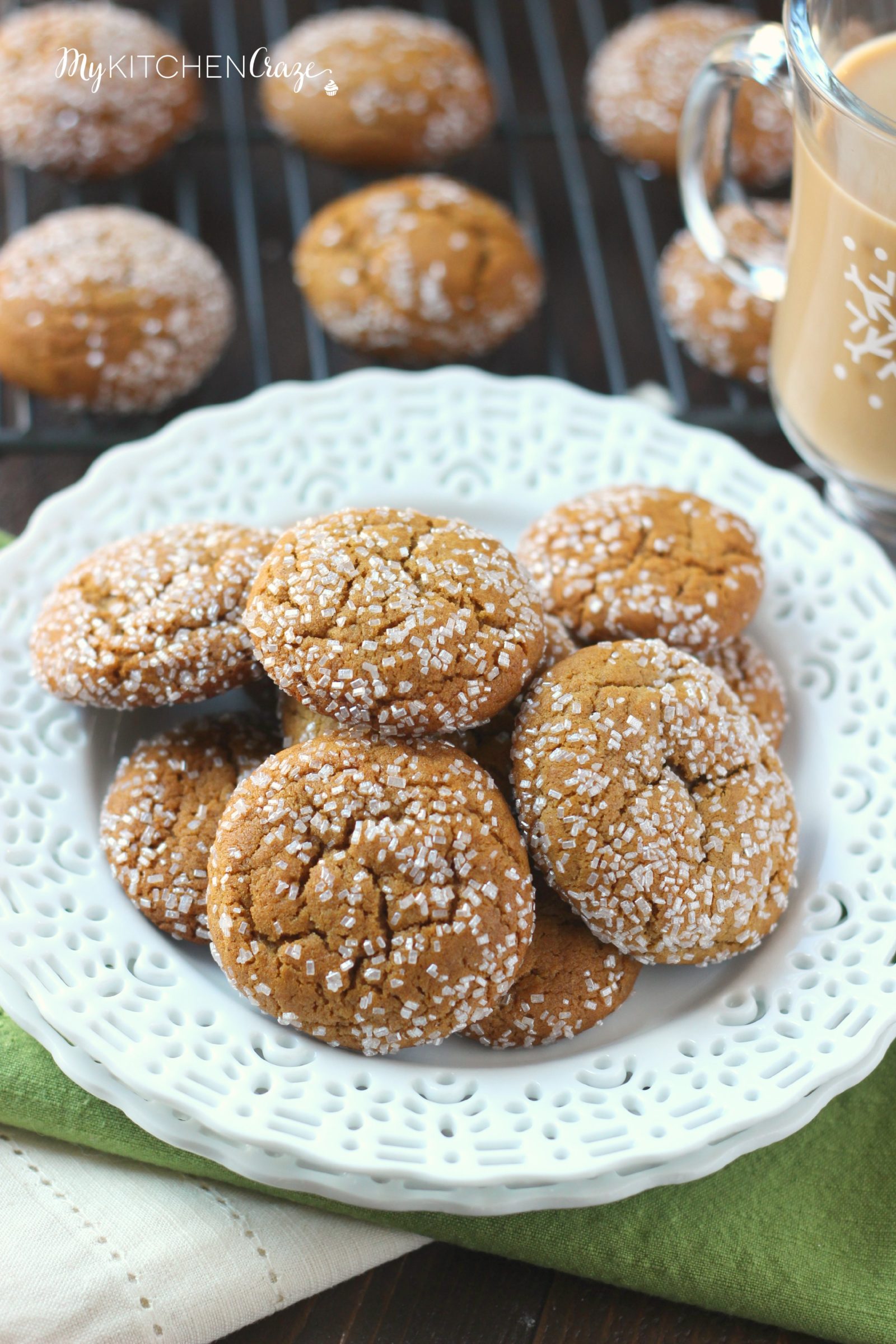 These cookies are so soft and the taste screams holidays. It has the perfect amount of cinnamon, ginger, cloves and molasses. They're so good that I ate 4 with my morning coffee. Oops. I had no idea I ate them all until I looked down and my bowl was empty.
If you have it in you to make one more batch of cookies this holiday season, then you need to whip these together. They come together pretty quickly and stay fresh for a week. You can have molasses crinkle cookies all week. Yay!!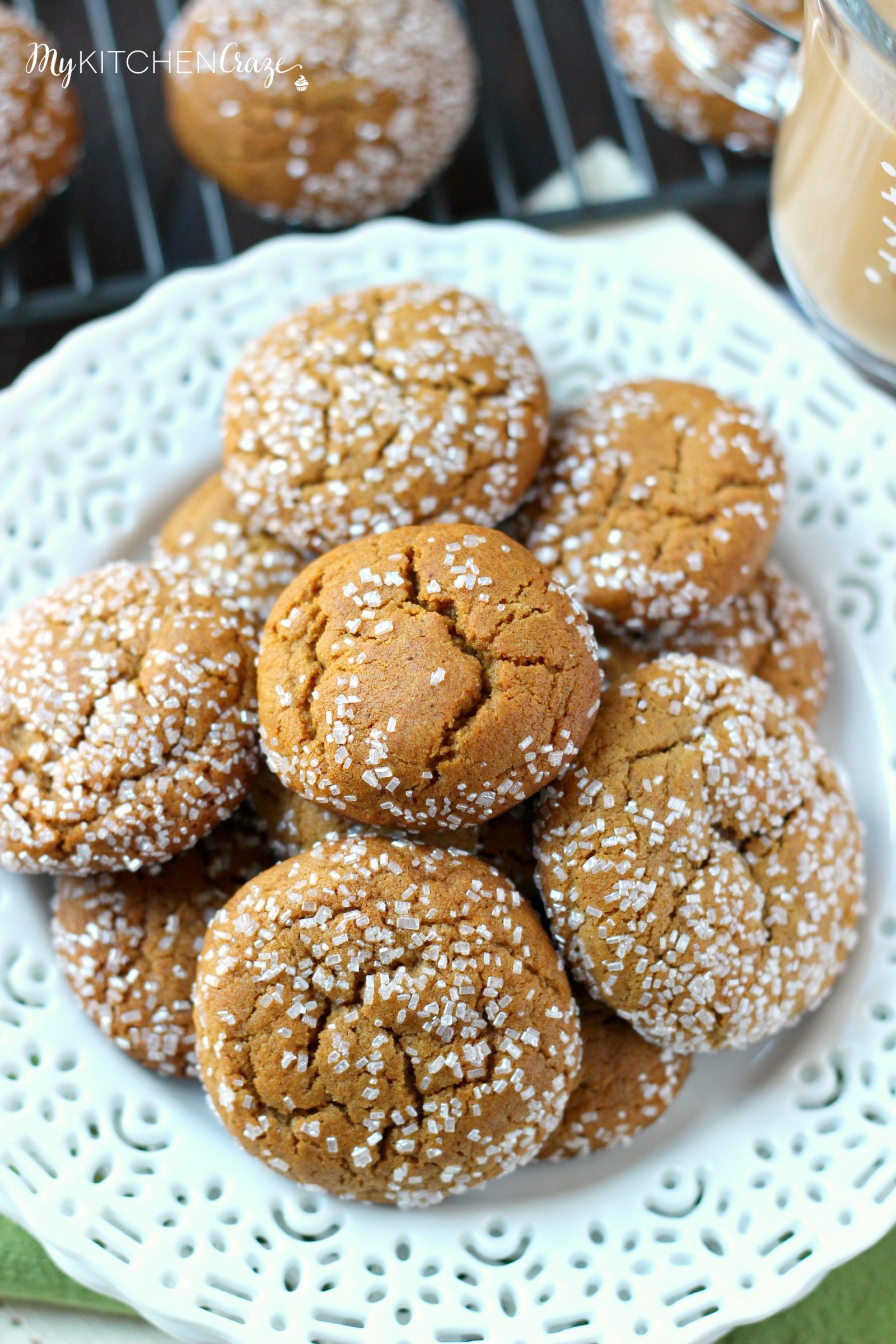 *Recipe and photos updated from original post.*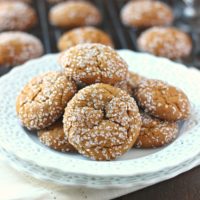 Get the Recipe:
Molasses Crinkle Cookies
Ingredients
2 1/4

cup

all-purpose flour

2

teaspoon

baking soda

1

teaspoon

cinnamon

1

teaspoon

ground ginger

1/2

teaspoon

ground cloves

1/4

teaspoon

salt

1 1/2

sticks unsalted butter

,

softened

1

cup

brown sugar

,

packed

1

egg

1/4

cup

molasses

1/2

cup

granulated sugar or white sugar crystals

,

for rolling cookies in
Instructions
In a medium bowl whisk together flour, baking soda, cinnamon, ginger, cloves and salt; set aside.

In a stand mixer, using the paddle attachment, cream together the butter and brown sugar.

Add in egg and molasses, mix until combined.

Slowly add the flour mixture and mix until just combined. Cover bowl with foil and chill for at least an hour.

Preheat oven to 350 degrees. Line baking sheet with parchment paper or a silpat; set aside.

Let dough sit for 10 minutes at room temperature, then roll dough into 1 inch balls.

Roll each ball in sugar.

Place on baking sheet and bake 12-15 minutes or until golden around the edges.

Cool on a wire rack and enjoy!

Want some more cookies recipes? Here you go: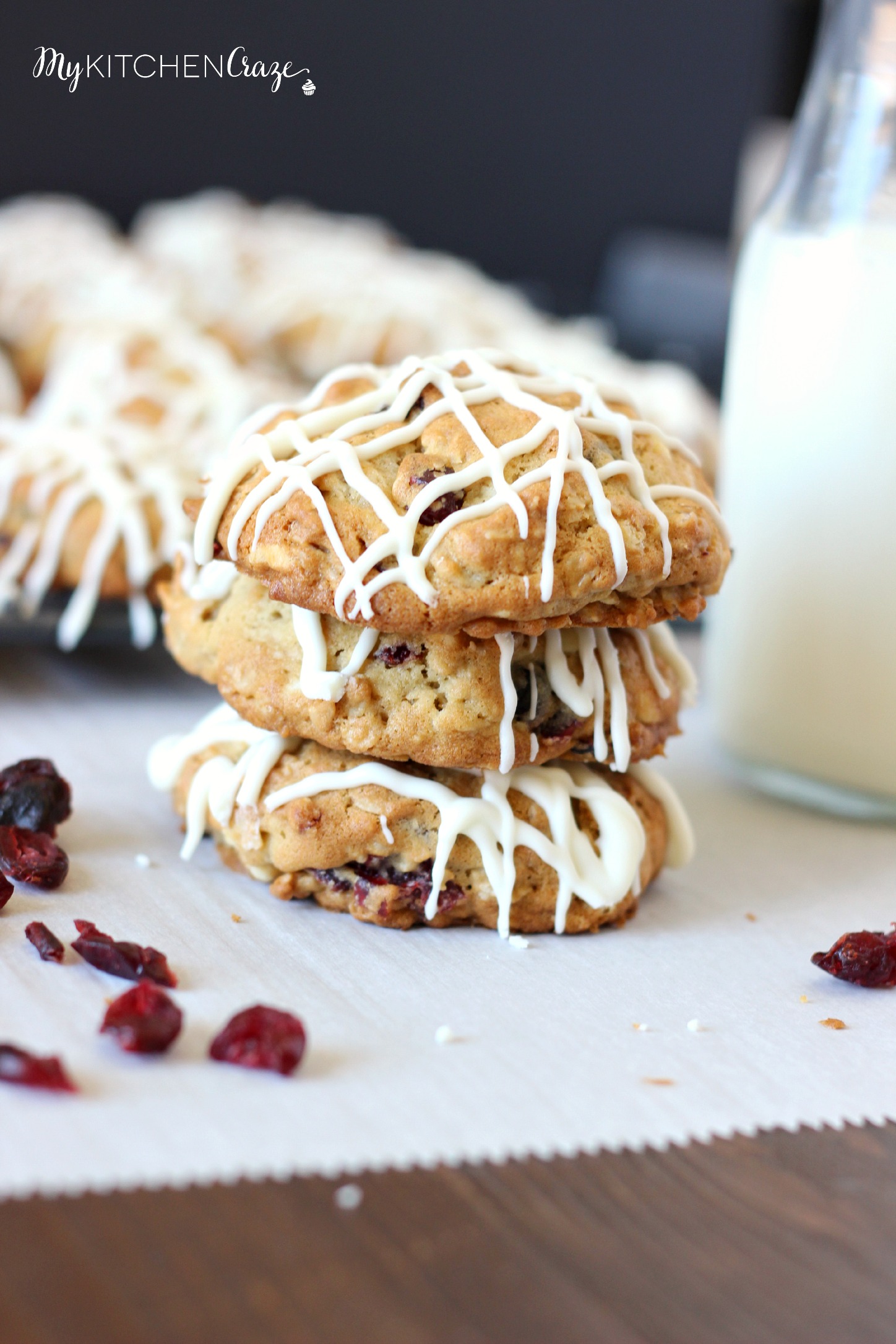 White Chocolate Cranberry Cookies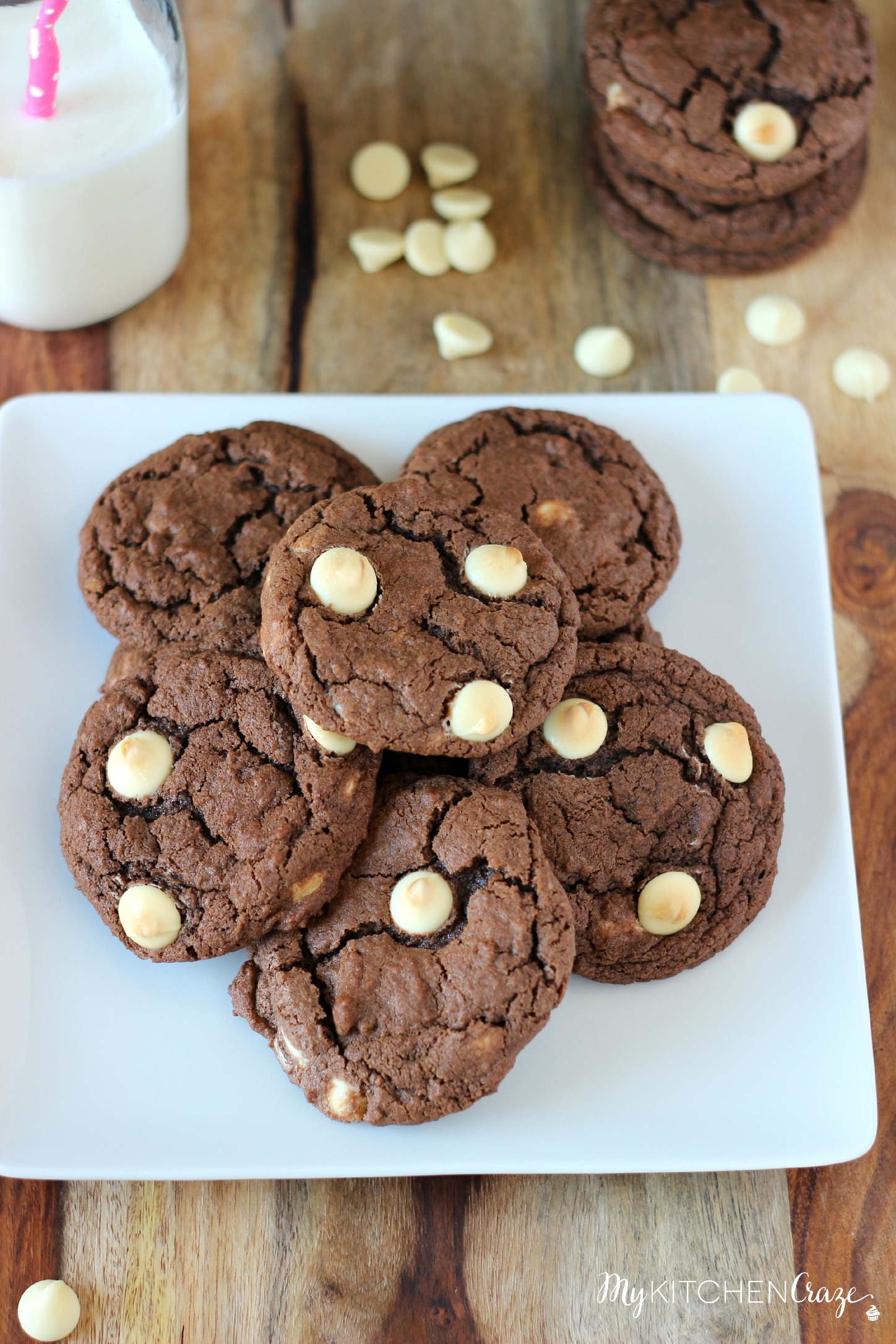 Chocolate White Chocolate Chip Cookies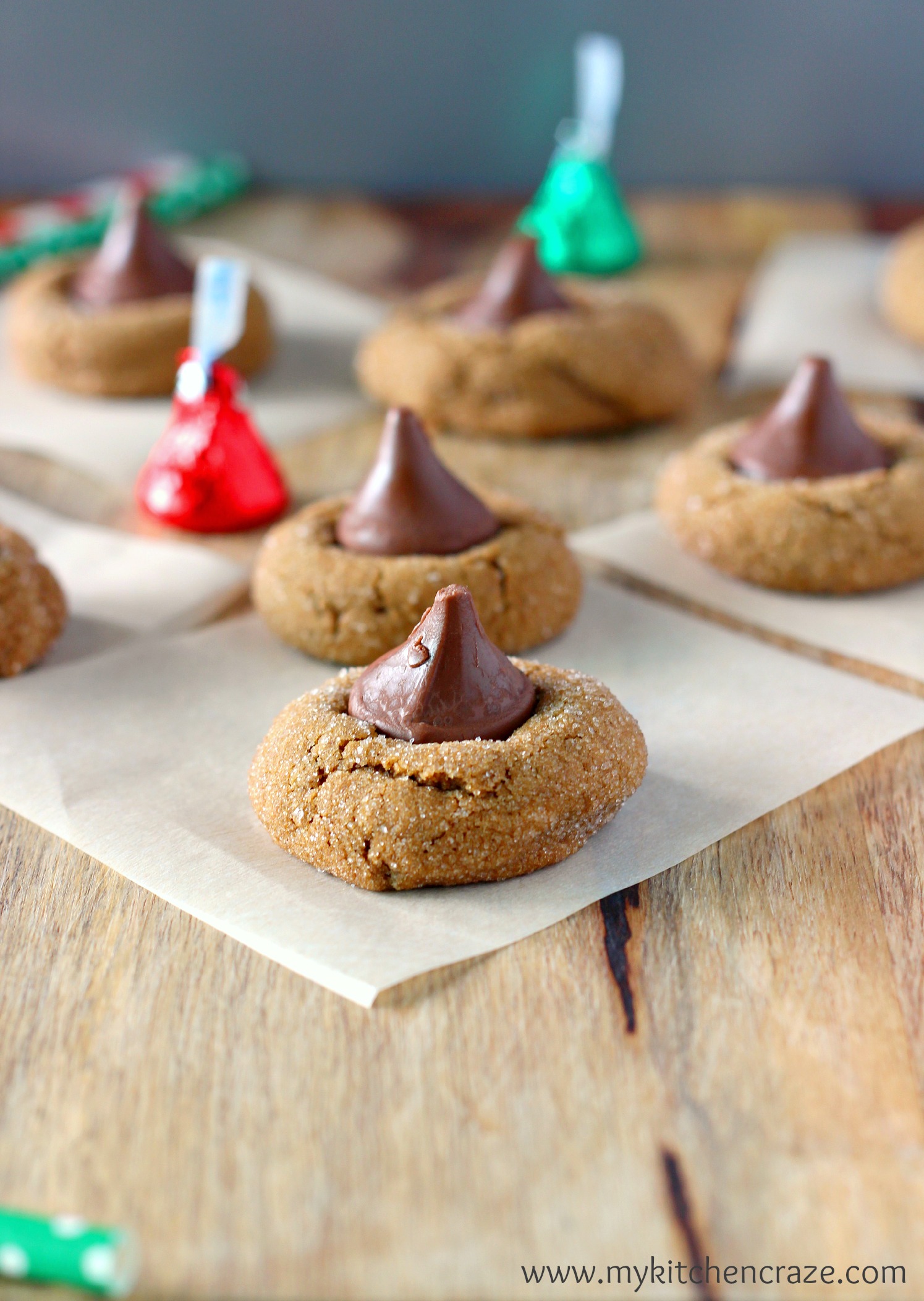 Gingerbread Kiss Cookies