Cranberry Apple Spring Mix Salad
Need something for brunch this weekend? Or want a quick  & healthy dinner? You should make this Cranberry Apple Spring Mix Salad with a decadent Cranberry Vinaigrette.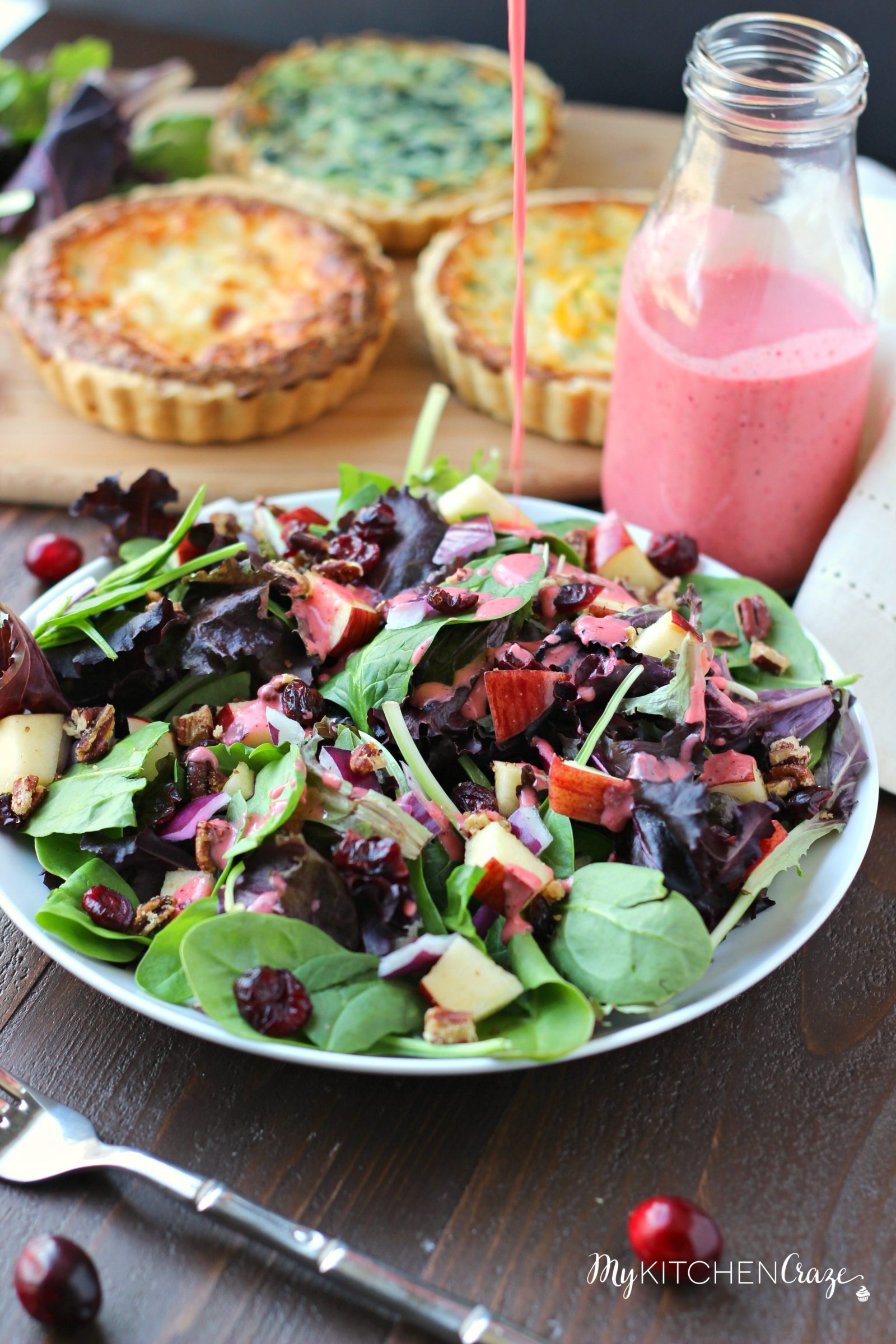 With the holidays this weekend I'm in full planning mode. My parents are coming over from California for 5 days and I need to make a menu. I know that we'll be eating out a few times, but I wanted to do some lighter  tasty meals.
I knew I wanted to make a salad, but didn't know what I would serve with it. That's when I remembered I had some quiches on hand.
I used to always think Quiche's were only for breakfast. I was so wrong. Quiches and salads are a great meal and can be great for lunch or dinner. When La Terra Fina sent me these cute mini quiches I knew I had to make them for brunch sometime this coming weekend. I wanted to serve something else with the quiches and I remembered trying a cranberry salad when Sean and I were out to dinner one night.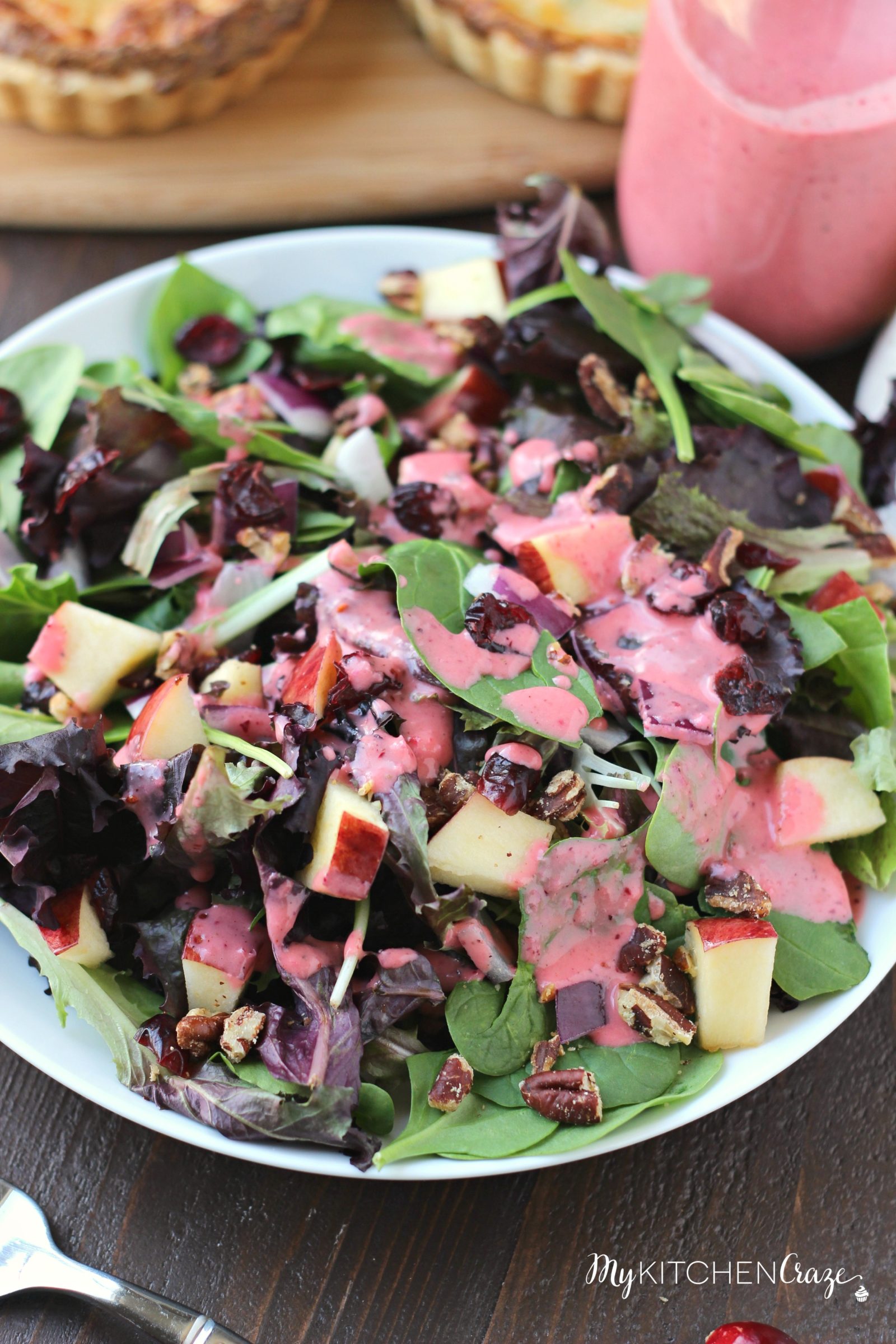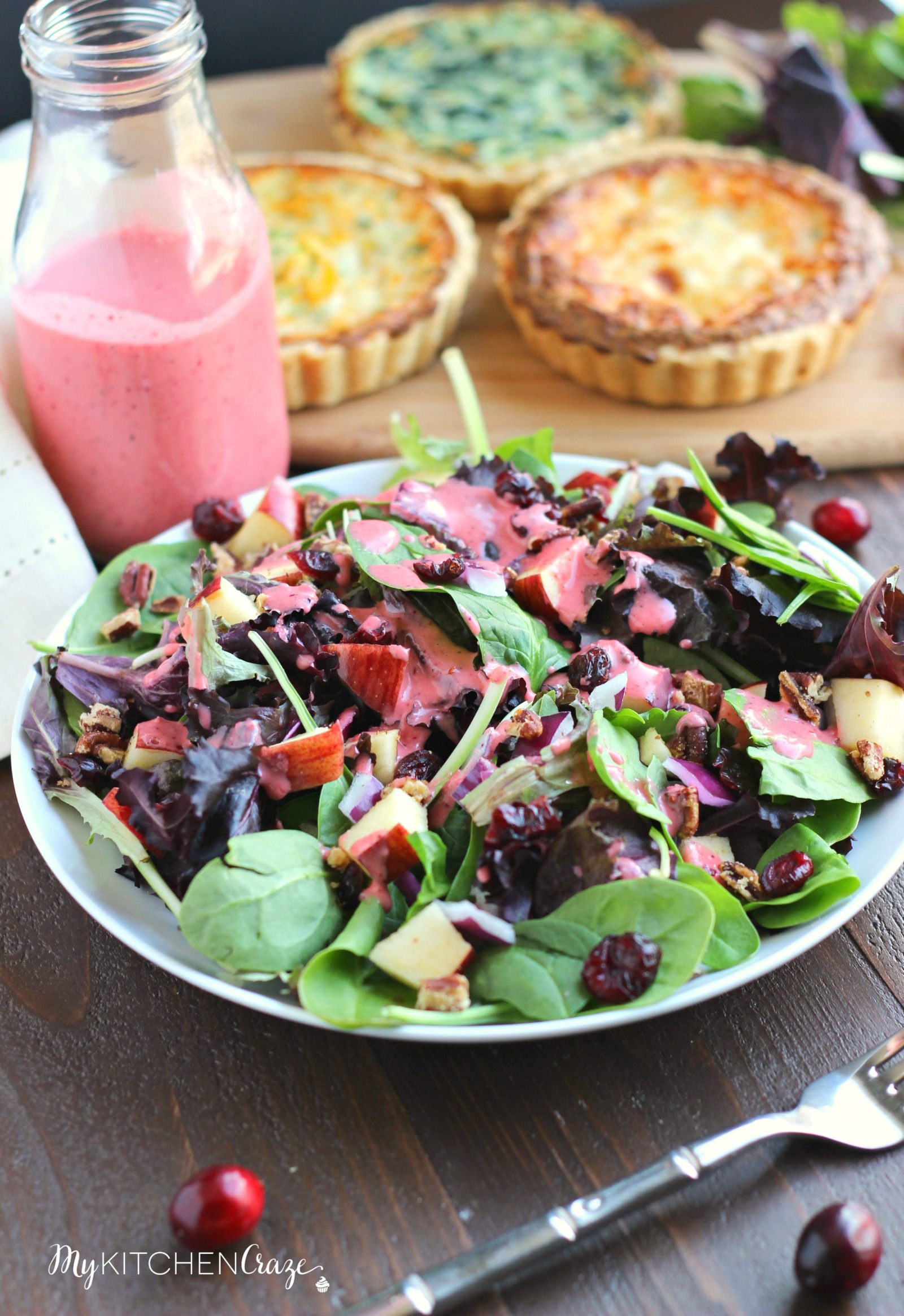 I went to work and created this wonderful Cranberry Apple Spring Mix Salad with a delicious Cranberry Vinaigrette. This vinaigrette is so good that I could drink it. I was shocked how good this salad turned out. I'm actually really excited for my mom to try it because she is obsessed with salads. I know she's gonna love it.
My biggest difficulty with this salad was what to name it. I wanted to call it a Holiday Salad because cranberries scream holidays, but I didn't want people to think they could only eat this salad during the holidays. You can make this any time of the year. If you can't find fresh cranberries, you can use frozen. The vinaigrette will taste just as good.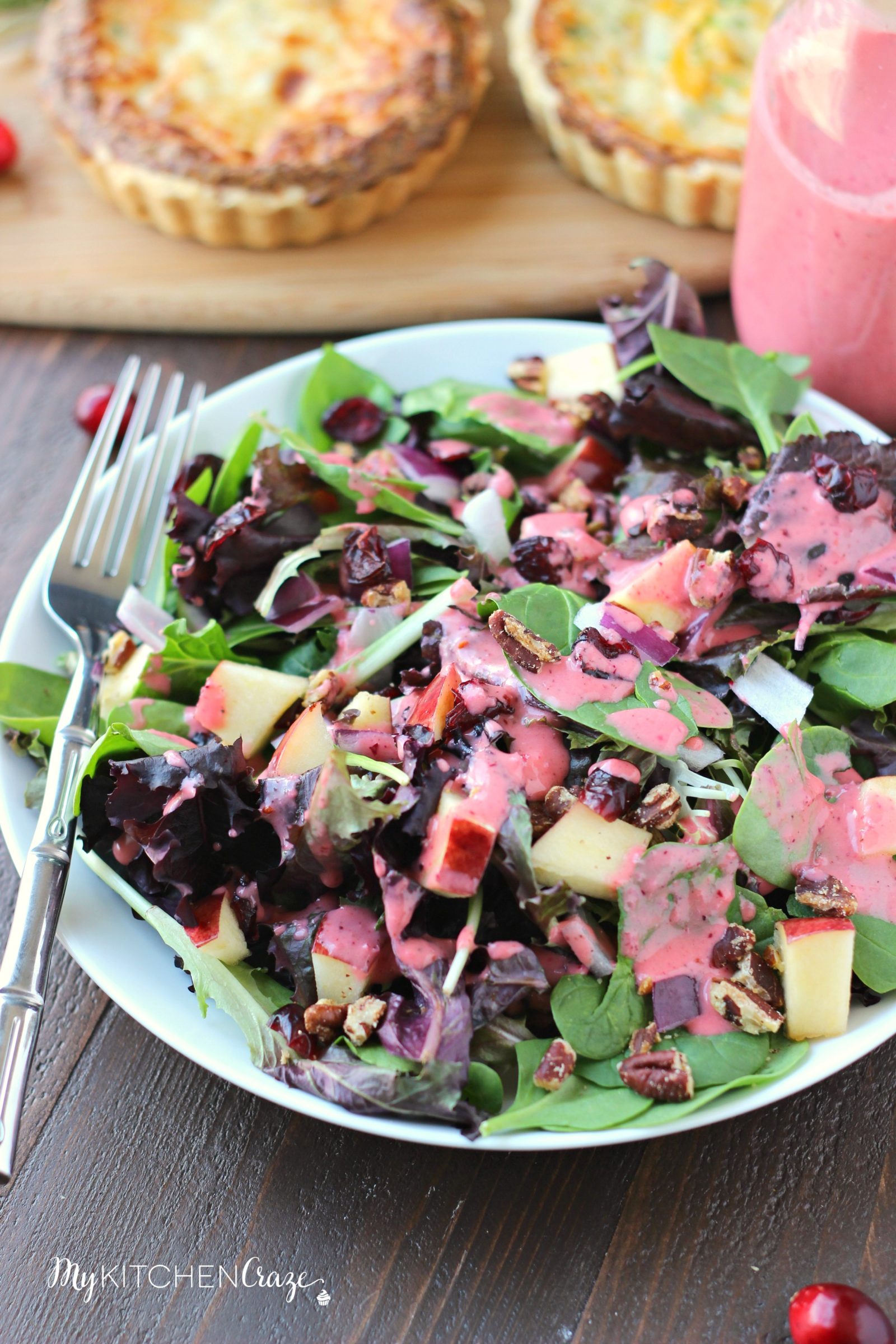 If you're like me and planning your menu, you need to make this delicious salad. I would highly recommend heading over to La Terra Fina so you can see their wide selection of quiches. Their quiches are made with fresh ingredients and have no added coloring or flavoring. They have large quiches and small ones. I going to use the smaller ones because I wanted my parents to have their own individual sizes.
Happy menu planning!
Servings: 4 salads
Cranberry Apple Spring Mix Salad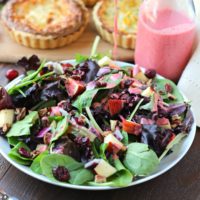 Print
Ingredients
Spring Mix Salad:
1 5 ounce spring mix package
1/2 red onion, chopped
1/2 apple, chopped
1/3 cup dried cranberries
1/4 cup roasted pecans
Cranberry Vinaigrette:
6 tablespoon red wine vinegar
1/4 cup fresh cranberries
2/3 cup olive oil
2 tablespoon dijon mustard
2 large cloves garlic
3 tablespoon sugar
1 teaspoon salt and pepper
4 tablespoon water
Instructions
In a large bowl mix all the salad ingredients and set aside.

Place all vinaigrette ingredients in a blender and blend until smooth.

Serve immediately and enjoy!