Homemade Buttermilk Ranch Dressing
Homemade Buttermilk Ranch -is thick, rich, and creamy. Perfect for dipping or salads!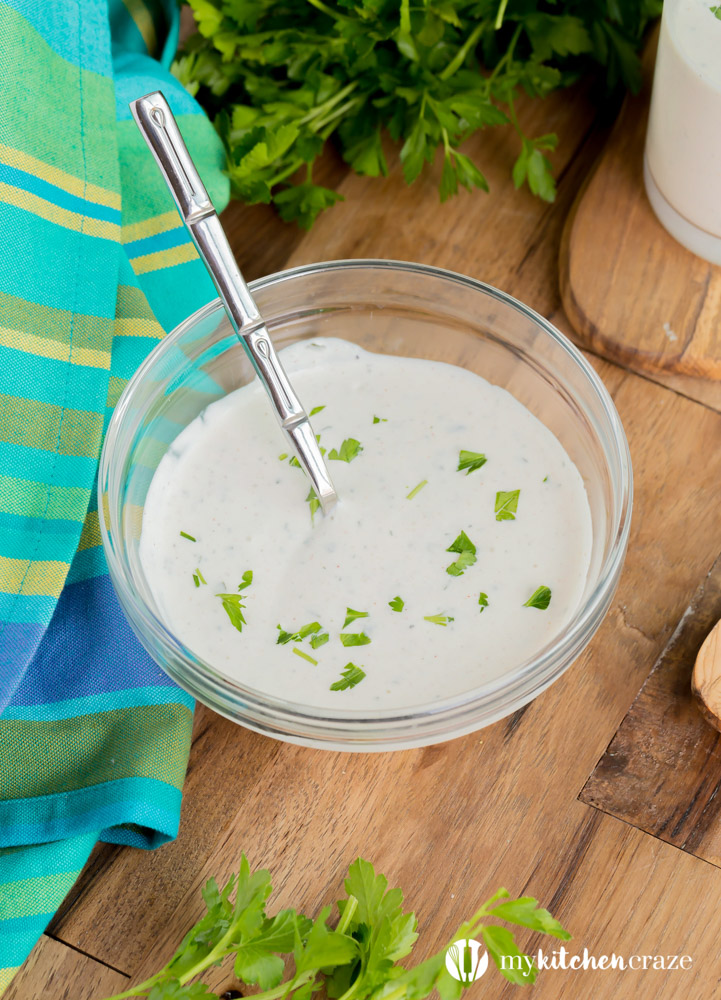 Ranch dressing, ranch dressing, ranch dressing. Who can live without it? I know that I can't and neither can my family. We are a huge ranch family, but lately we're tired of the store bought stuff. I have one brand that we like, but we were missing the restaurant style ranch.
You know that creamy ranch you get with your burger or French fries. That ranch you love to dip your buffalo wings in. The bottles weren't cutting it for me anymore. I was tired of clumpy non-creamy ranch, so I knew I needed to start making my own.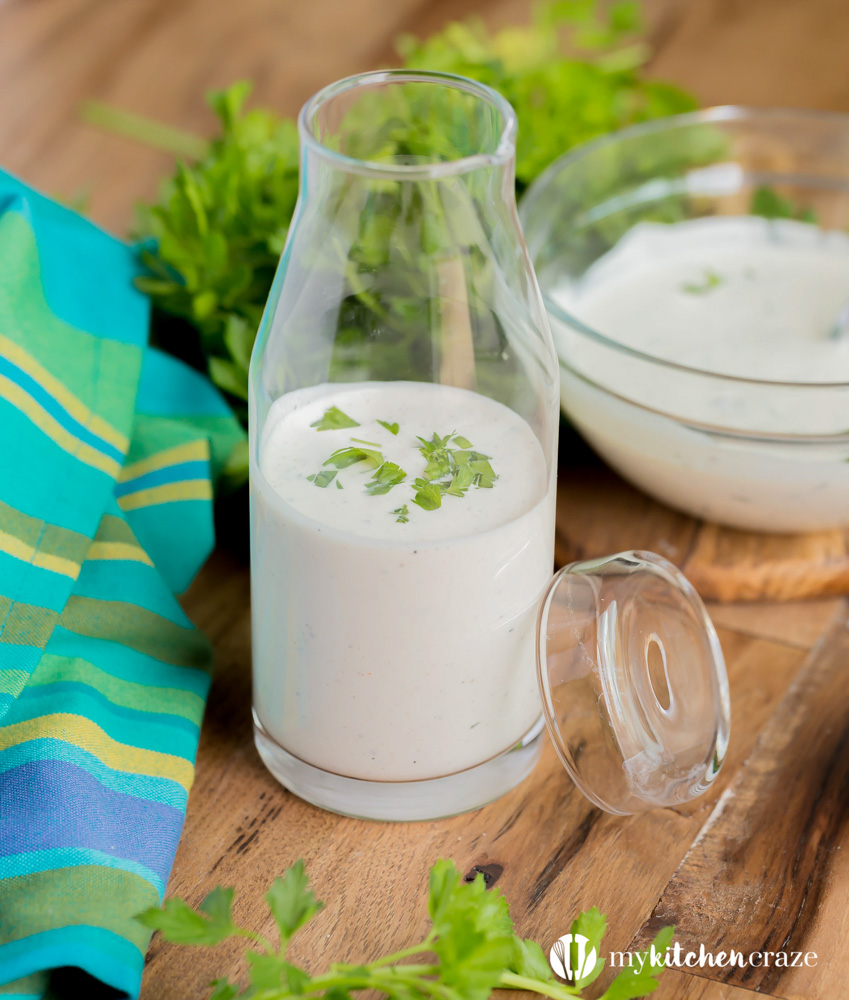 I actually created this recipe during the last Super Bowl weekend. I wanted to make a bunch of appetizers for the big game, but knew that not only me, but the family would want a good ranch. When we used to live in California, my sister would always make homemade ranch. She always brought it when it was her turn to bring the veggie tray.
So I gave her a call and got the recipe. Her recipe was amazing, but I needed something that was easier. With her recipe it took a little more time and ingredients. If you're like me, you don't have that kind of time. Also when you need ranch you need it quick. I ended up cutting some of the ingredients out so it could be a easier.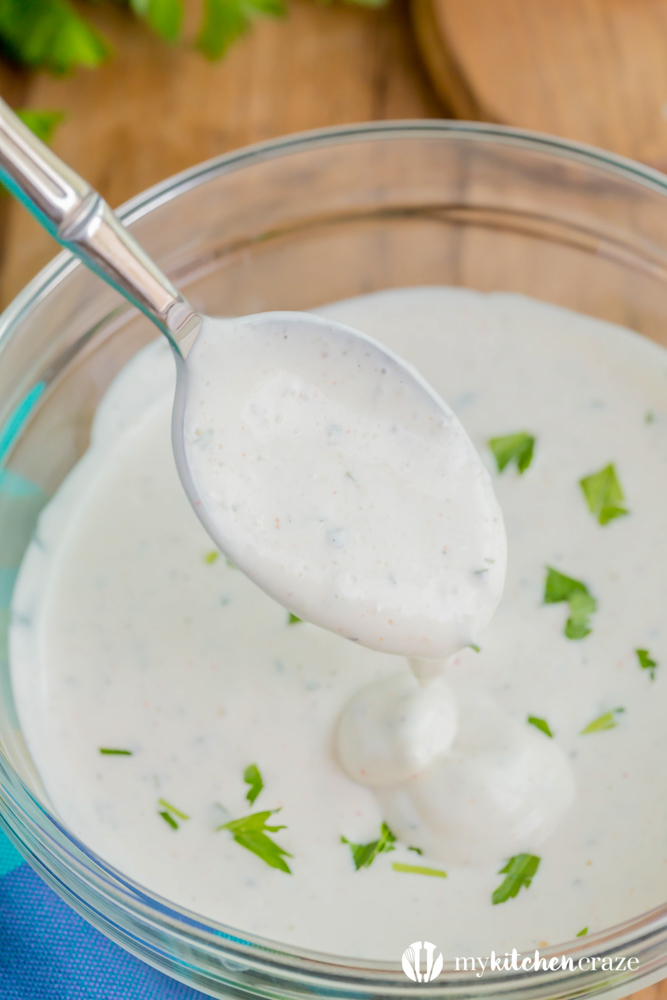 I ended up using ranch salad dressing seasoning to save on some time, but everything else is homemade. I should probably call this ranch semi-homemade, but whatever you want to call it, it's delicious, easy, creamy and a darn good ranch!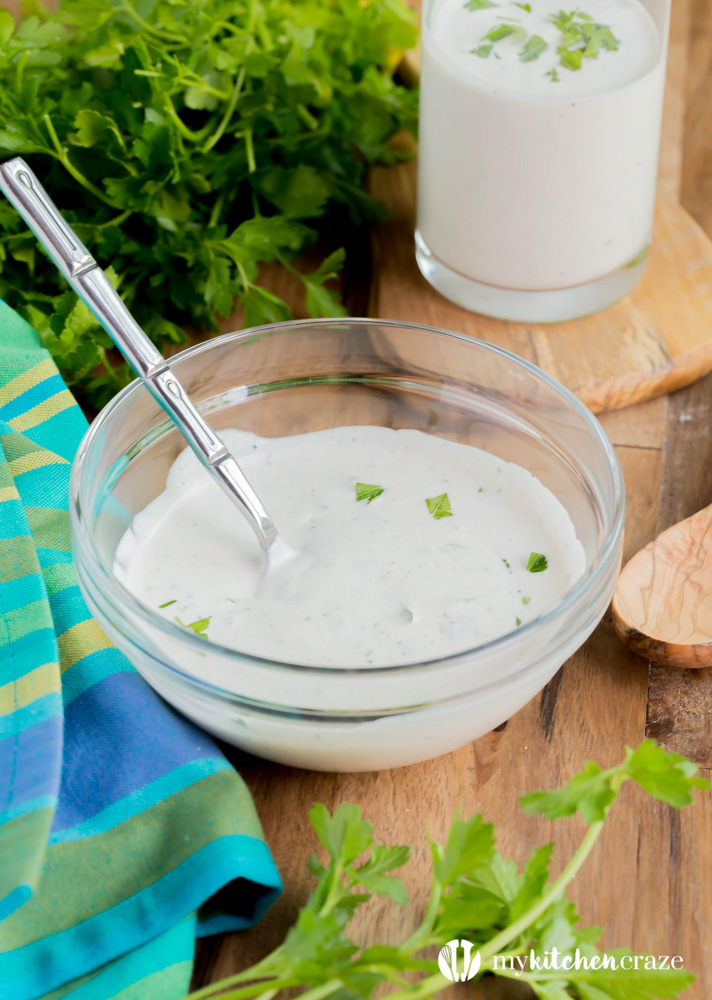 The next time you want an awesome salad dressing or dipping sauce, remember this Homemade Ranch. Your guest will be thanking you and asking for the recipe.
THIS POST FIRST APPEARED OVER AT THE WEARY CHEF WHERE I'M A CONTRIBUTOR! HEAD OVER TO SEE WHAT ANDI'S COOKIN UP!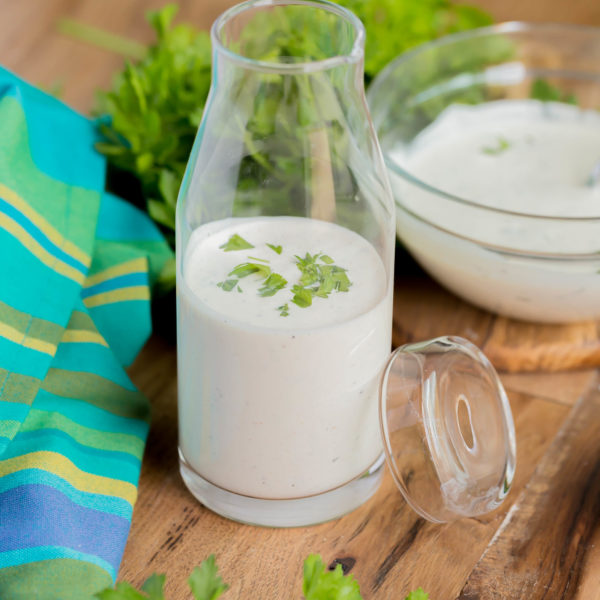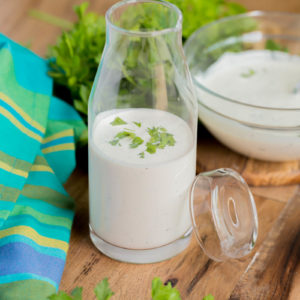 Get the Recipe:
Homemade Buttermilk Ranch Dressing
Ingredients
2/3

cup

sour cream

2/3

cup

mayonnaise

2/3

cup

buttermilk

¾

tablespoon

buttermilk ranch salad dressing mix

½

teaspoon

garlic powder

½

teaspoon

onion powder

1

teaspoon

dried parsley flakes

½

teaspoon

salt

¼

teaspoon

pepper

¼

teaspoon

paprika
Instructions
Whisk together the sour cream, mayonnaise, and buttermilk in a medium size bowl.

Whisk in remaining 7 ingredients until all ingredients are incorporated.

Pour mixture into a sealable jar or air tight container.

Refrigerate at least one hour.

Enjoy!