Blueberry Crumble Cake plus a Recipe Video
 Blueberry Crumble Cake is such a moist, crumbly and a delicious cake! You'll fall head over heels for this delicious cake! Plus there's a video to show you how simple this cake is!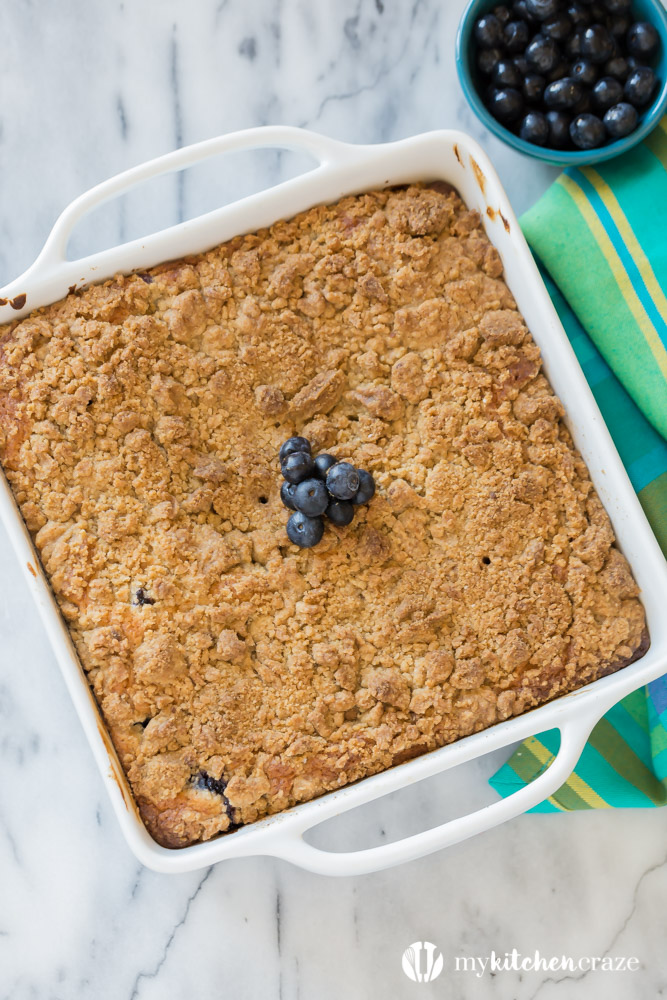 Well…Spring Break's over!! I'm having a hard time getting back into the grove of things these past few days. It's hard to go from having a week of no where to be, then BAM you have to be up early, make lunches, take the kids to school, grocery shop and la la la. The list keeps going. 
But I also like when Spring Break's over. It means that the kids get out of the house for a little while, so I can get some of my blogging and other things done. It's nice not having kids asking me to do this or that.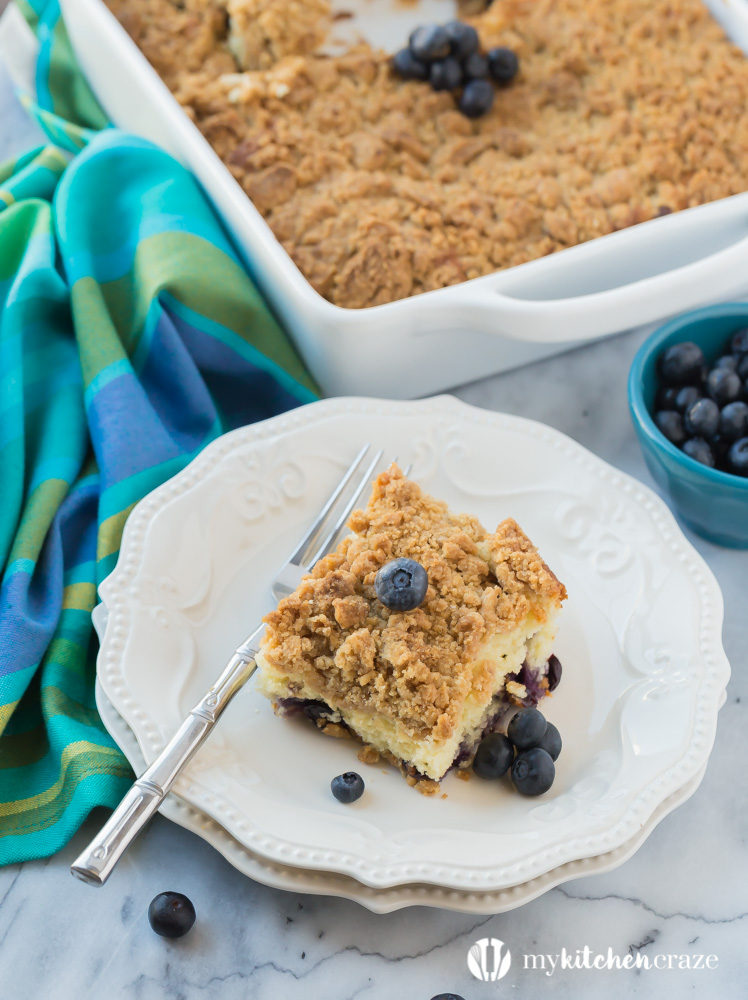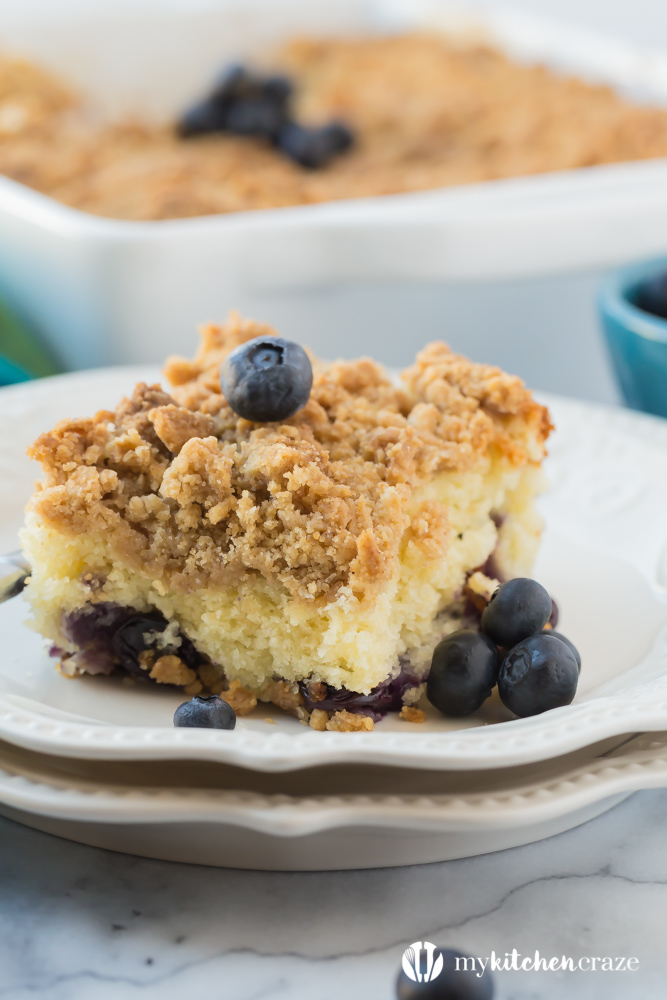 We only have 2 months until schools over then they're home for 2 full months. All I know is I need to plan stuff to do for us. After about a week, we're bored and pulling each others hair out. I'm thinking lots of water parks, maybe mini golf and throw in some zoo's or a museum. Oh and can't forget the movies. But that's two months away, so I'm not thinking about that right now.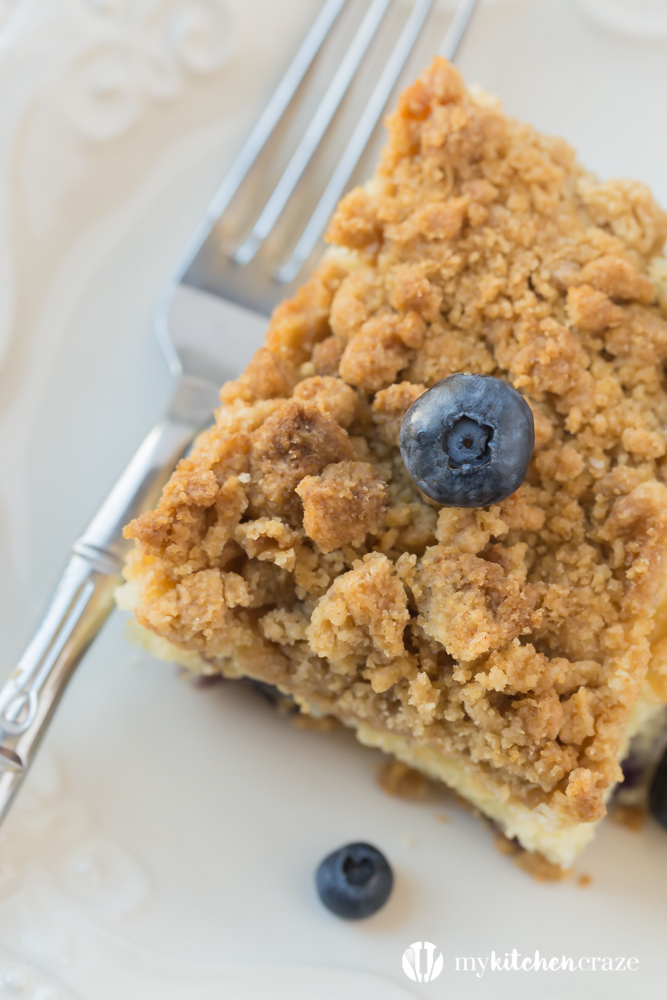 But I am thinking about this delicious and yummy Blueberry Crumb Cake. While the kids were on Spring Break, I wanted to bake something fruity and Springy (is that even a real word?). I knew the kids would love this cake. Since they love blueberries and cake, it was a sure winner!
Watch the video to see how easy and simple this cake is to make!
Servings: 8 squares
Blueberry Crumble Cake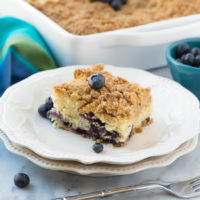 Print
Ingredients
Crumb Topping:
1 cup all-purpose flour
1/2 cup brown sugar, packed
1/8 teaspoon salt
1/2 teaspoon ground cinnamon
1/2 cup cold unsalted butter, cut into cubes
Blueberry Cake:
1 3/4 cups all-purpose flour
2 teaspoons baking powder
1/4 teaspoon salt
1/2 cup unsalted butter, room temperature
1 cup granulated sugar
1 large egg
1/2 teaspoon vanilla extract
2/3 cup buttermilk
1 1/2 cups blueberries
Instructions
Preheat oven to 375 degrees F. Butter an 8 x 8 inch baking dish. Set aside.

Crumb mixture: in a large bowl, combine the flour, sugar, salt and cinnamon. Stir to combine ingredients. Add cold butter to dry ingredients.

Using a pastry cutter or two forks blend butter into the flour mixture until moist and sandy, but still clumpy. Place bowl in the refrigerator.

Cake: In a medium bowl combine the flour, baking powder and salt. Whisk to combine; set aside.

In a large mixing bowl, mix the butter and sugar with paddle attachment, until light and fluffy.

Add the egg and vanilla. Mix until combined.

Add half of the dry ingredients and mix until just combined, then add in buttermilk, followed by the remaining dry ingredients. Mix until just incorporated.

Using a rubber spatula, fold the blueberries into the batter.

Place batter into butter baking dish and smooth the top.

Take crumb mixture; gently break up large crumbs and scatter mixture evenly over the batter.

Bake for 40-45 minutes or until a toothpick inserted into the center comes out clean.

Let cool, then cut into squares and serve. Enjoy!