Hearty Beef Stew
Are you looking for a hearty and comforting stew for those chilly nights? Then you need to make this Hearty Beef Stew. It's a great combination of vegetables, beef and broth. It will definitely warm you up during these winter months.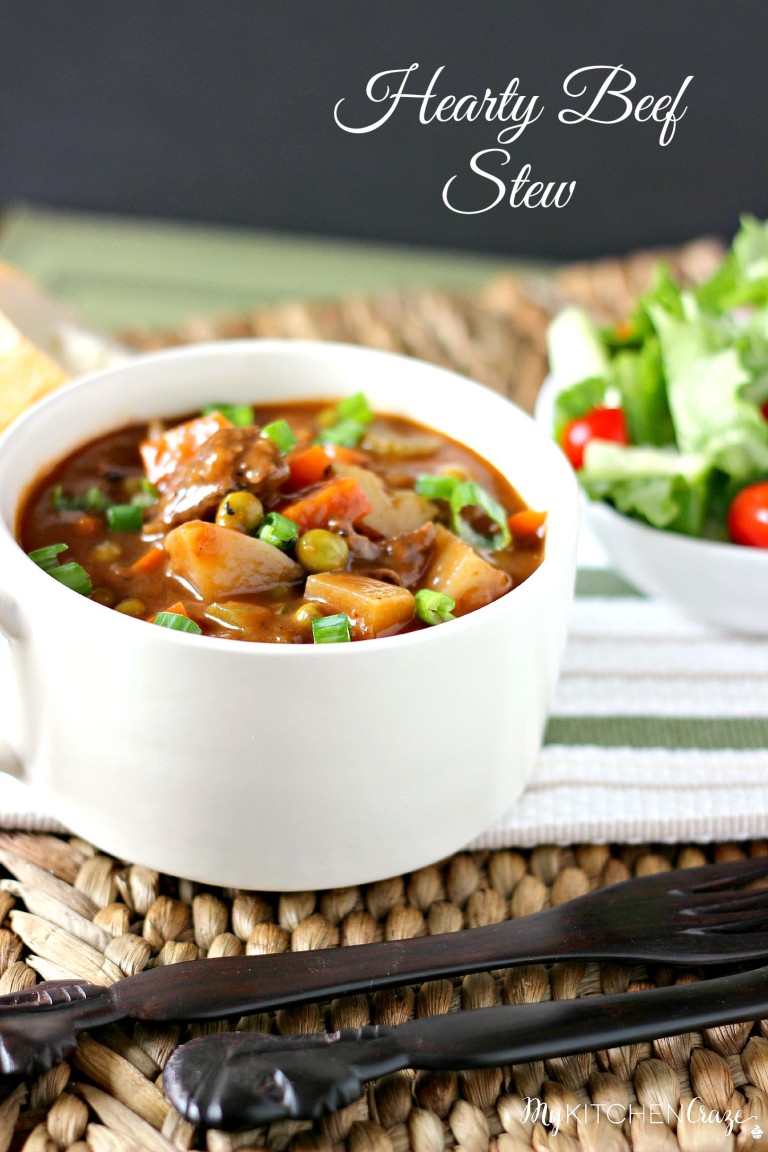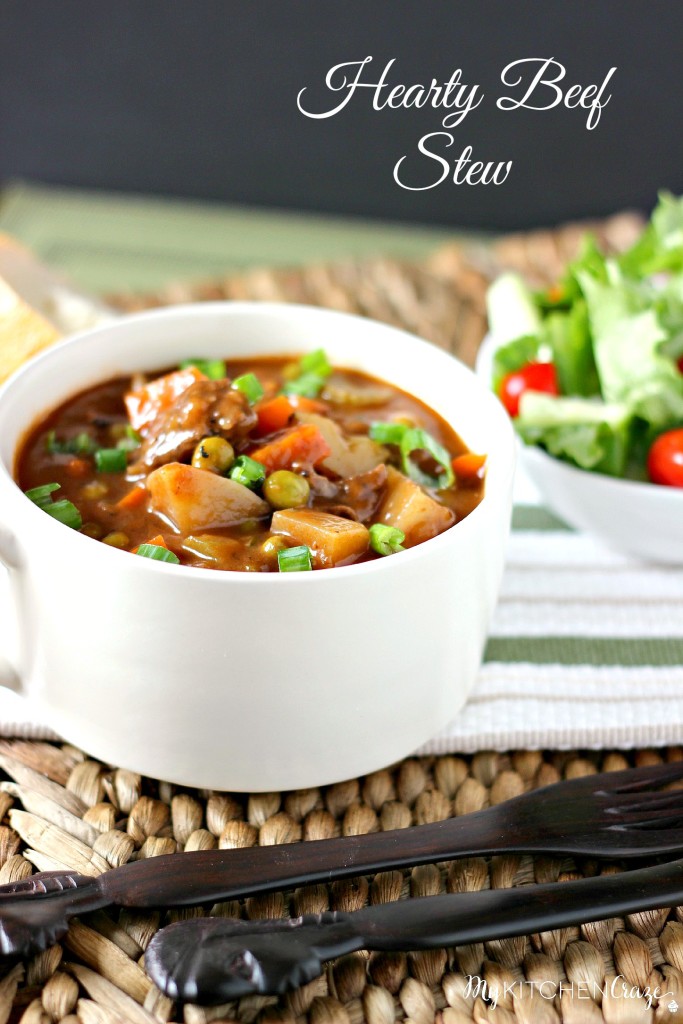 This stew was something I threw together. I was planning on making shrimp pasta since I got some yummy spaghetti sauces at William Sonoma, but my parents had just bought a new car and I wanted them to stop by for dinner. I really just wanted to see their new car, but I had to bribe them with food. 🙂
Since the parents were coming over for dinner I knew I couldn't cook anything with shrimp in it because my mom doesn't like any fish what so ever.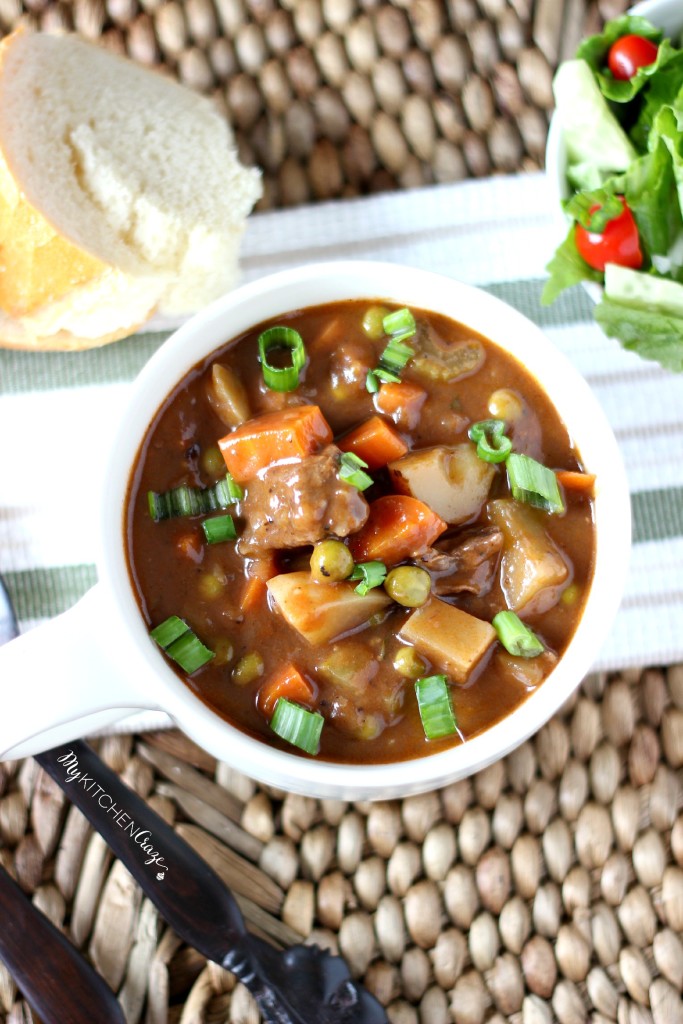 This stew has multiple ingredients, but I promise that the flavor and taste is well worth all of the ingredients. I normally like to make easy quick recipes, but this stew tastes so good. I typically like to make my stew about 3 hours before we plan on eating dinner because I like to have the soup sit on the stove and simmer. That way the flavors have time to infuse together and it just makes for a tastier stew, in my opinion. But the stew only takes an hour to cook, so if you're short on time you can make it and serve immediately. It will taste just as great. But make sure you have some bread with it, please. Ok if you don't want to have bread that's ok, but you're missing out! 😉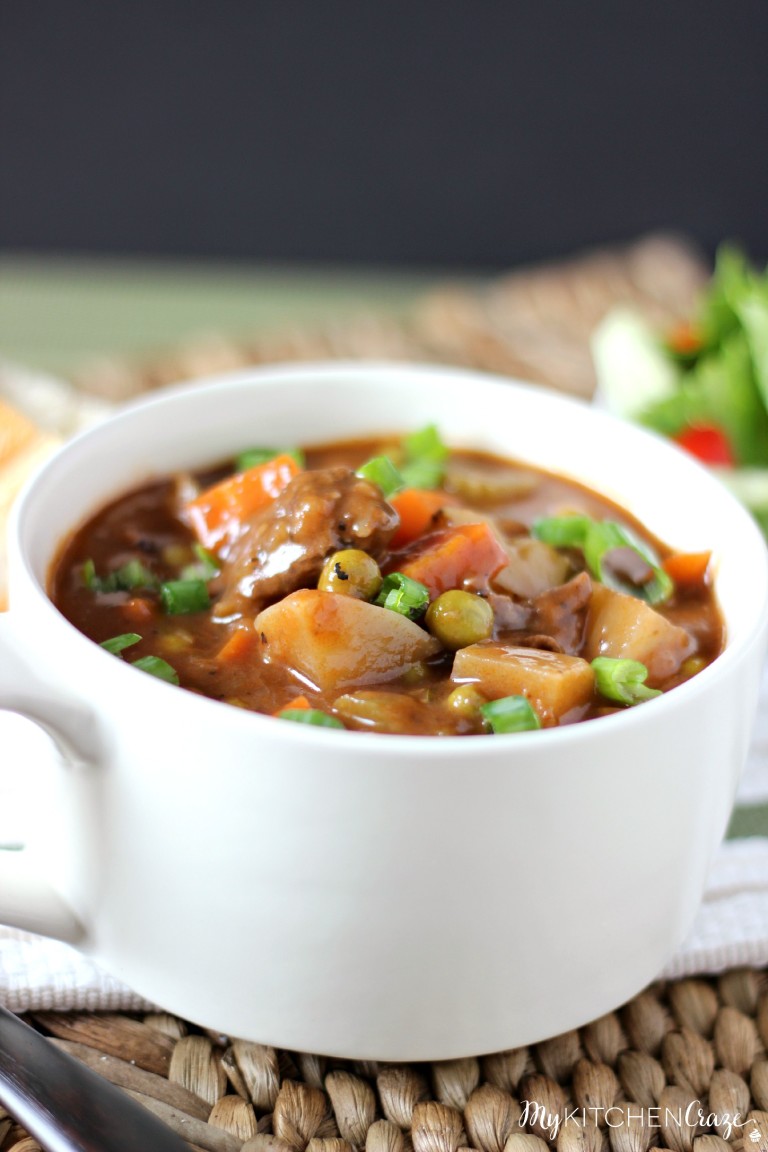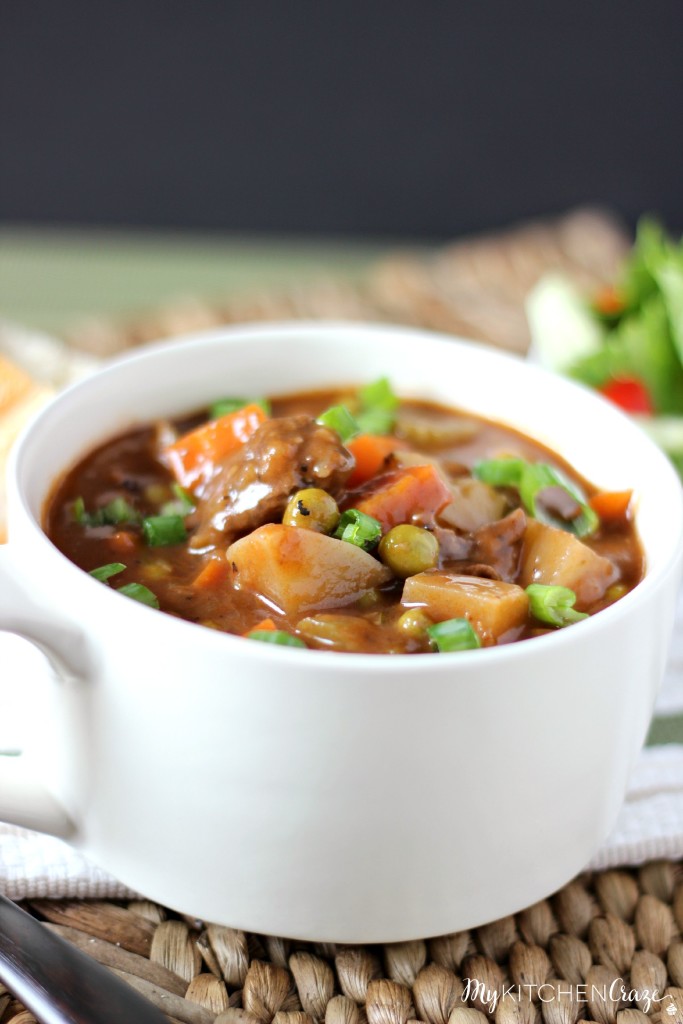 So I have one more exciting thing to tell you about this stew. Then I'll leave you to the recipe!
Since I threw you off with all the ingredients, I wanted this dish to use less pots and pans. So I made it all in 1 pot. Yep, only 1! Isn't that awesome! Less dishes to clean up afterward. It's a win win in my book.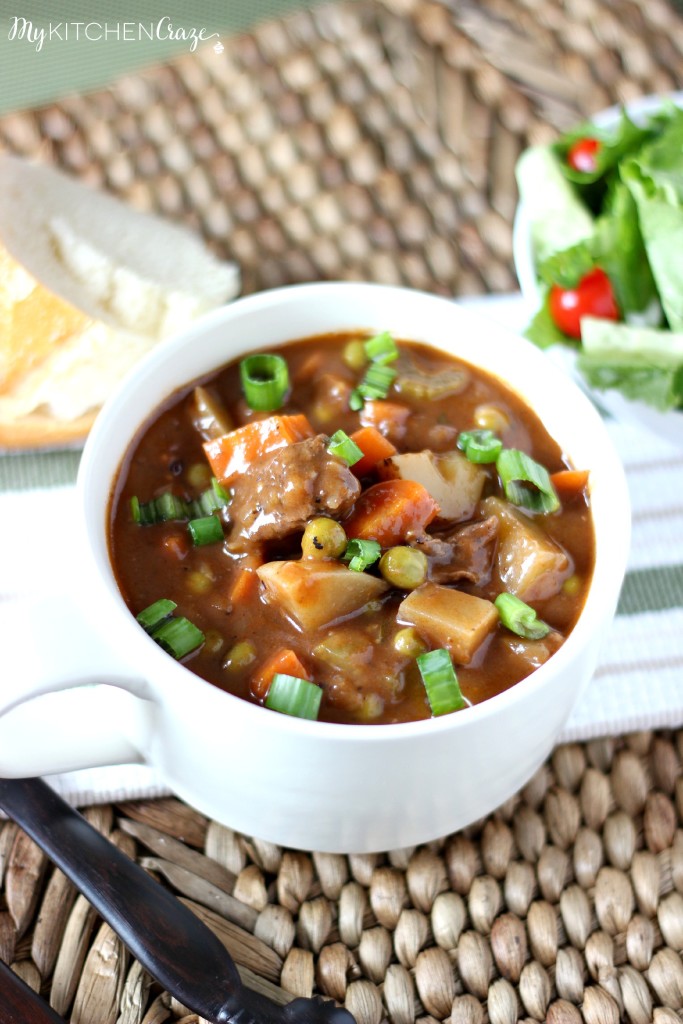 This stew is some good stuff and you will be glad that you made it. It's a perfect winter stew to warm you up!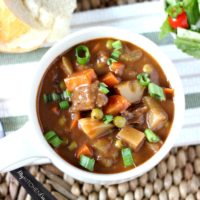 Get the Recipe:
Hearty Beef Stew
Ingredients
2

tablespoons

oil

,

divided

1 1/2

beef stew meat

,

cubed

1/4

teaspoon

paprika

1

medium onion

,

chopped

3

cloves

garlic

,

minced

1/4

cup

tomato paste

1

cup

red wine

2

bay leaves

2

14.5 ounces low sodium beef broth

2

cups

water

1

pound

baby potatoes

,

cubed

1

turnip

,

peeled and cubed

3

carrots

,

peeled and cubed

2

celery stalks

,

quartered and cubed

1 1/4

cup

frozen peas

1

teaspoon

salt

1/2

teaspoon

pepper

1

tablespoon

cornstarch

1/4

cup

parsley

,

chopped
Instructions
In a large stock pot or dutch oven add one tablespoon of oil over medium high heat. Once oil is hot, brown meat in two batches, using the remaining tablespoon of oil for the second batch. Once you place the meat in the pot don't move it for 3 minutes, then flip the beef over and cook for another 3 minutes. Transfer to a plate, leaving juices in pot.

Add onion and continue cooking over medium high heat, stirring occasionally, until transcluent, about 5 minutes. Add garlic and cook for one more minute, until fragrant.

Add the beef back into the pot, sprinkle with paprika. Add tomato paste and cook for 3 minutes or until fragrant, stirring often.

Add red wine and deglaze the pot. Cook until the alcohol has evaporated, about 3-5 minutes.

Add the beef broth, water, bay leaves and potatoes. Bring to a boil, reduce heat to a simmer and cook for 30 minutes, covered.

Add the carrots, turnip, celery and frozen peas to the pot. Cook for another 25 minutes, covered.

In a small bowl add 1 cup of soup liquid and 1 tablespoon cornstarch. Whisk together, then slowly add the cornstarch mixture back into the soup. Keep stirring soup and return heat to medium heat for about 5 minutes, or until stew thickens slightly.

Add parsley and stir together. Turn off heat. (Here's where you can serve and eat immediately or you can leave it on the stove for about an hour, then serve. Don't leave it on the stove longer then the hour. You don't want the soup to spoil)

Enjoy!! And it really tastes great with some french bread.