Chocolate Chip Caramel Cookies
I love cookies! I could eat them all day, every day! Don't you agree? They are easy to make and just as fun to eat. So go grab your cup of coffee or tea and make these some cookies!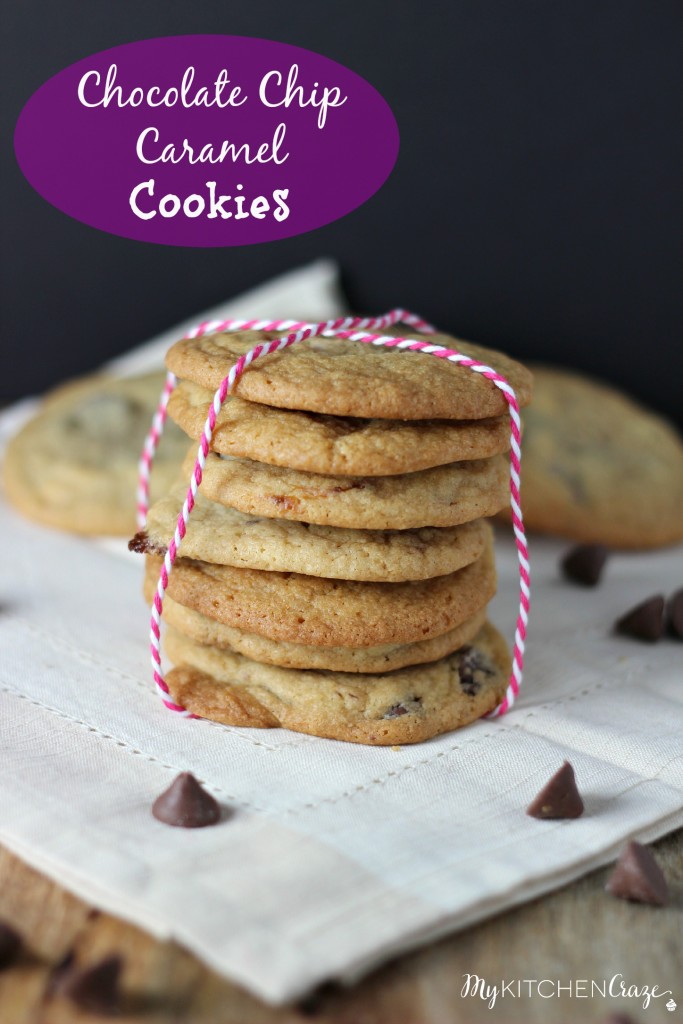 First off, let me apologize for not posting this blog post on Monday morning. I got busy with family and just forgot to schedule the post. This past weekend was my hubby's birthday and we had all of his family over to visit. I wanted to make him his favorite dessert for his big day.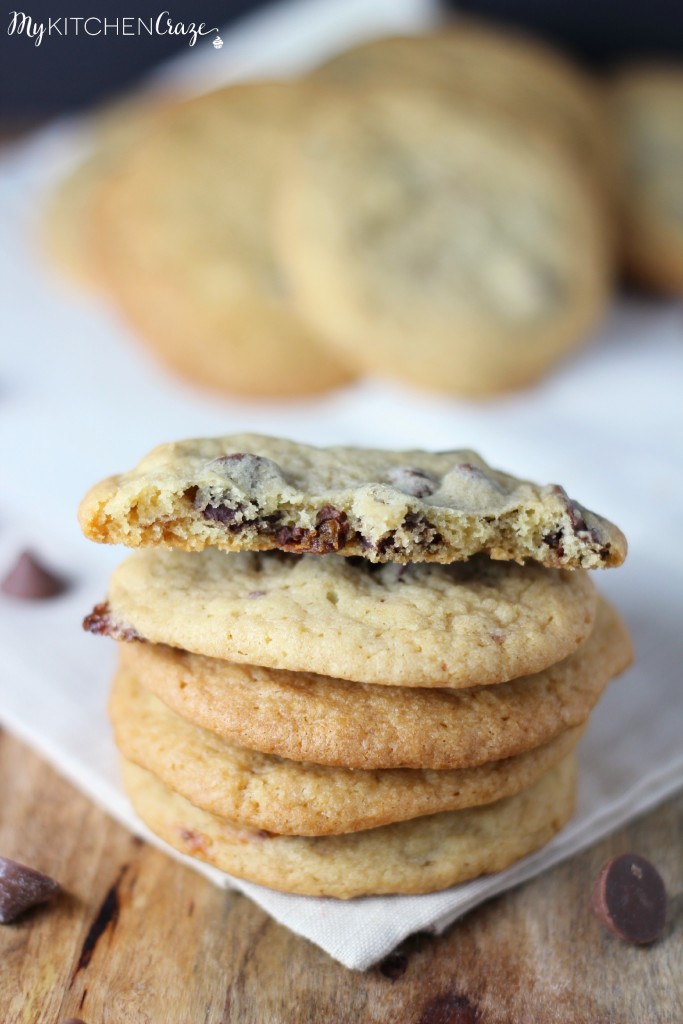 One of the many great things about my husband is he'll eat anything I cook/bake. He's a simple guy and doesn't care what I bake as long as it's homemade. So, I made him his favorite banana cream pie, but I also wanted to make something for him to take to work so he could celebrate their as well.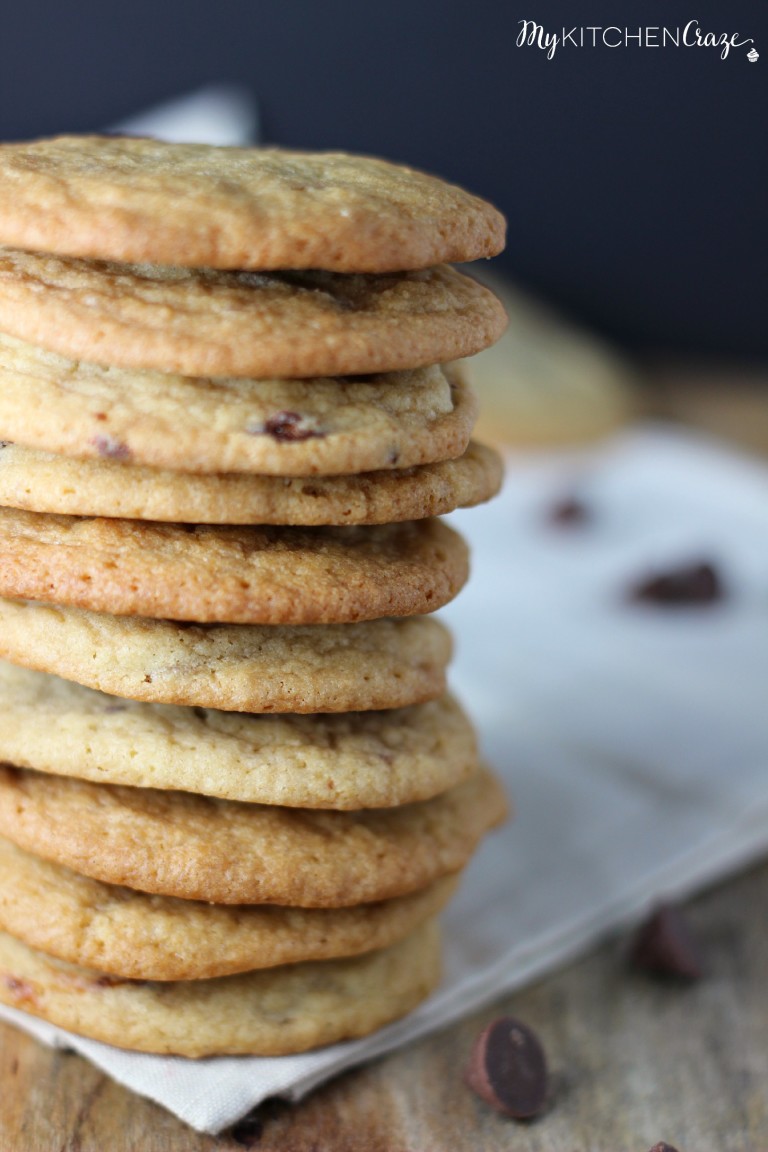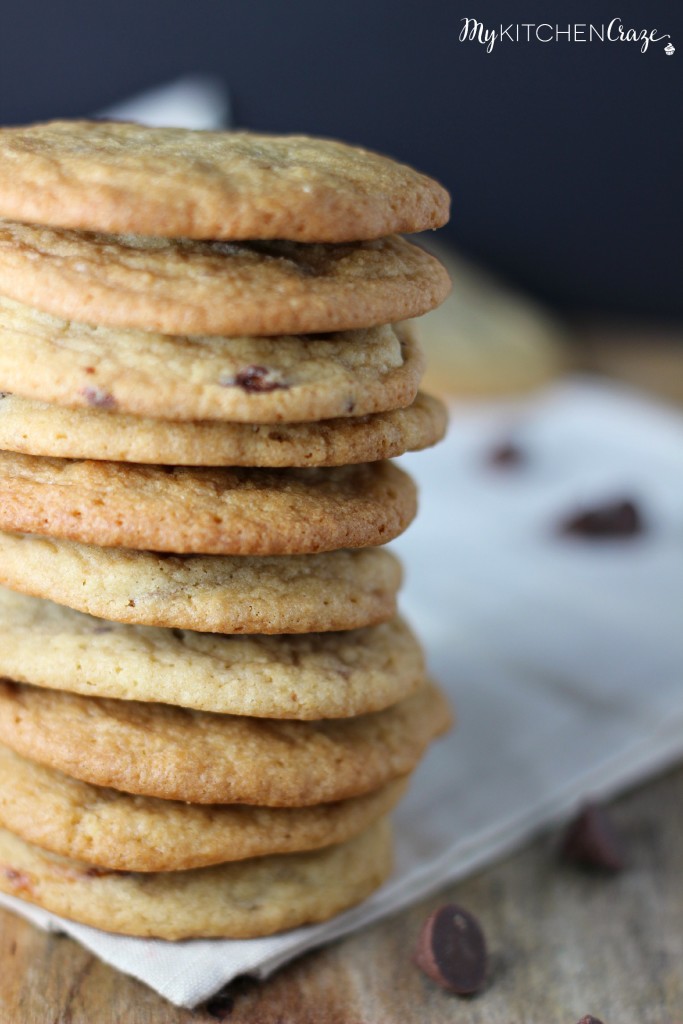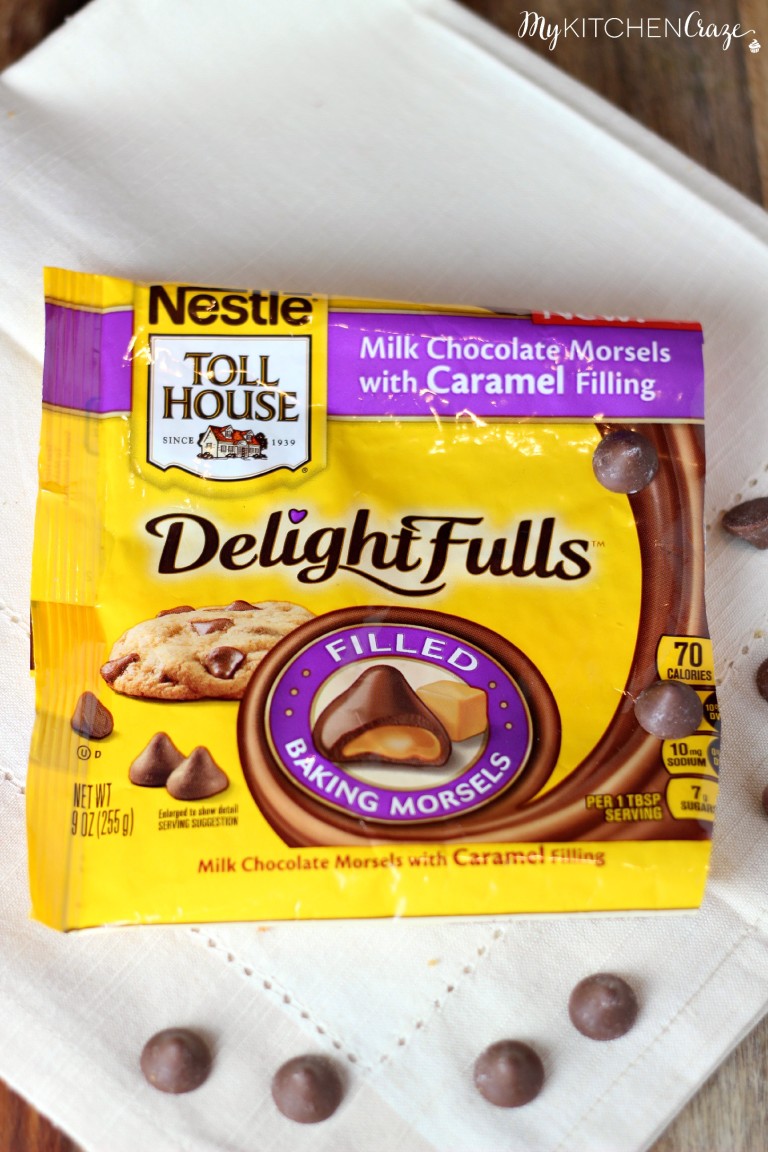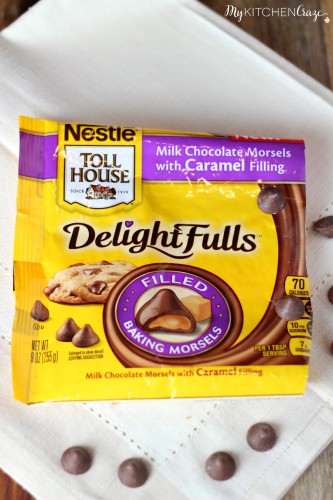 I thought these cookies would be the perfect dessert. Easy to eat and no mess. I found these chocolate chips filled with caramel at my local grocery store and knew they would be a tasty treat. As you can tell I'm in love with caramel these days. In the past few weeks I've made these Caramel Pecan Brownies, Caramel Russian Tea Cakes and now these Chocolate Chip Caramel Cookies. See in my opinion caramel just gives sweets such an extra oomph. These cookies are crunchy around the edges with a soft center. My type of cookie! 😉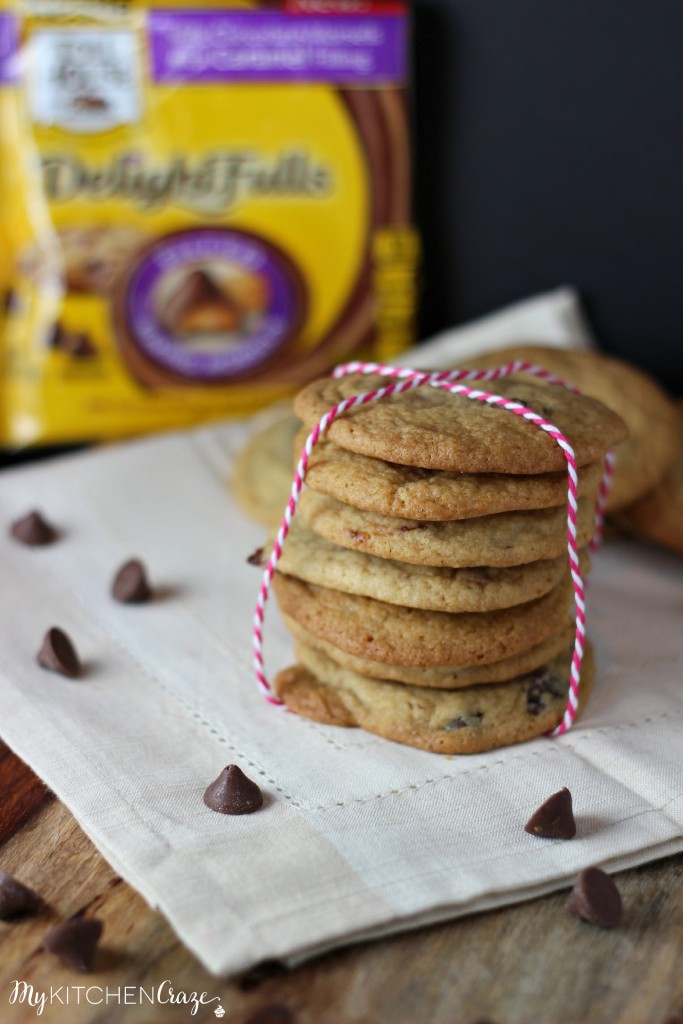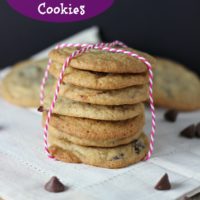 Get the Recipe:
Chocolate Chip Caramel Cookies
Ingredients
2 1/4

cups

all-purpose flour

1

teaspoon

baking soda

1

teaspoon

salt

2

sticks

,

1 cup unsalted butter, softened

3/4

cup

granulated sugar

3/4

cup

brown sugar

,

packed

1

teaspoon

vanilla extract

2

large eggs

1

9 oz package DelightFulls Caramel filled chocolate chips

1

cup

walnuts

,

optional
Instructions
Preheat oven to 375 degrees F.

In a medium bowl, combine flour, baking soda and salt. Whisk to combine; set aside.

Using your stand mixer, mix together butter, granulated sugar and brown sugar until creamy and fluffy. Add in vanilla extract. Add in eggs one at a time, until incorporated.

Gradually add flour mixture until just incorporated. Stir in chocolate chips.

Drop rounded teaspoon onto ungreased baking sheet. Bake 9 - 11 minutes, until golden brown.

Cool for 2 minutes on baking sheet, then move to a wire rack to cool completely.

Enjoy!