Funfetti Rice Krispie Treats
These Funfetti Rice Krispie Treats are the perfect afternoon treat. They're easy to make and taste delicious!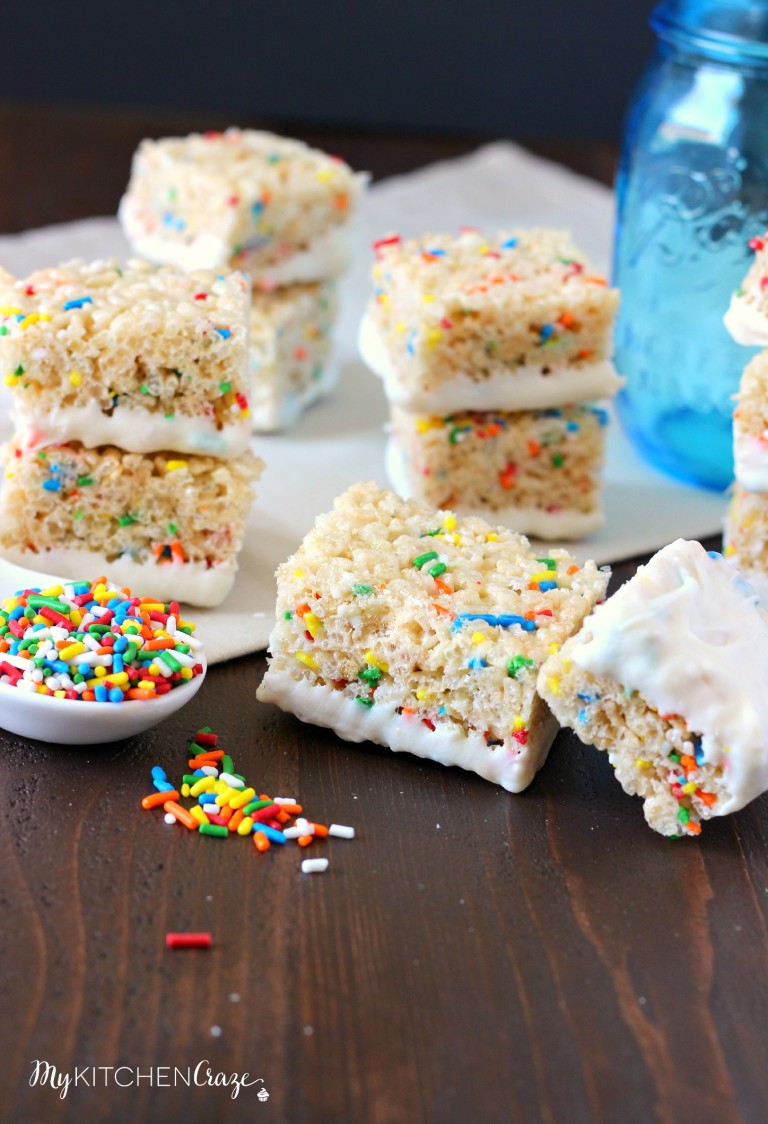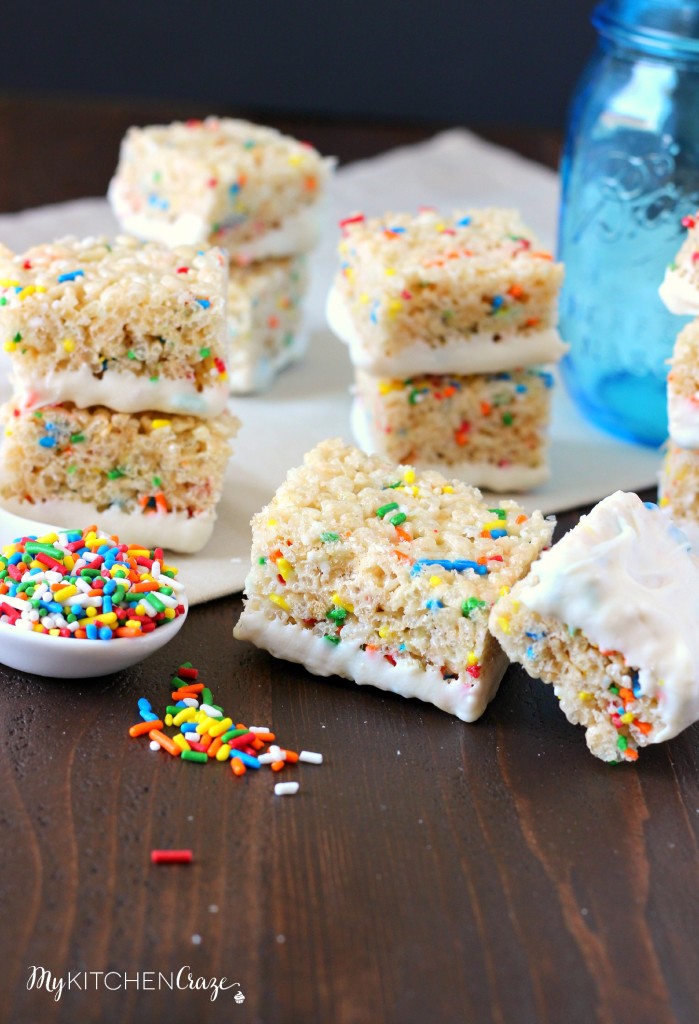 Happy Monday Friends. How was your weekend?  Mine was great, thanks for asking. Can you believe that it's almost summer? Where is the time going?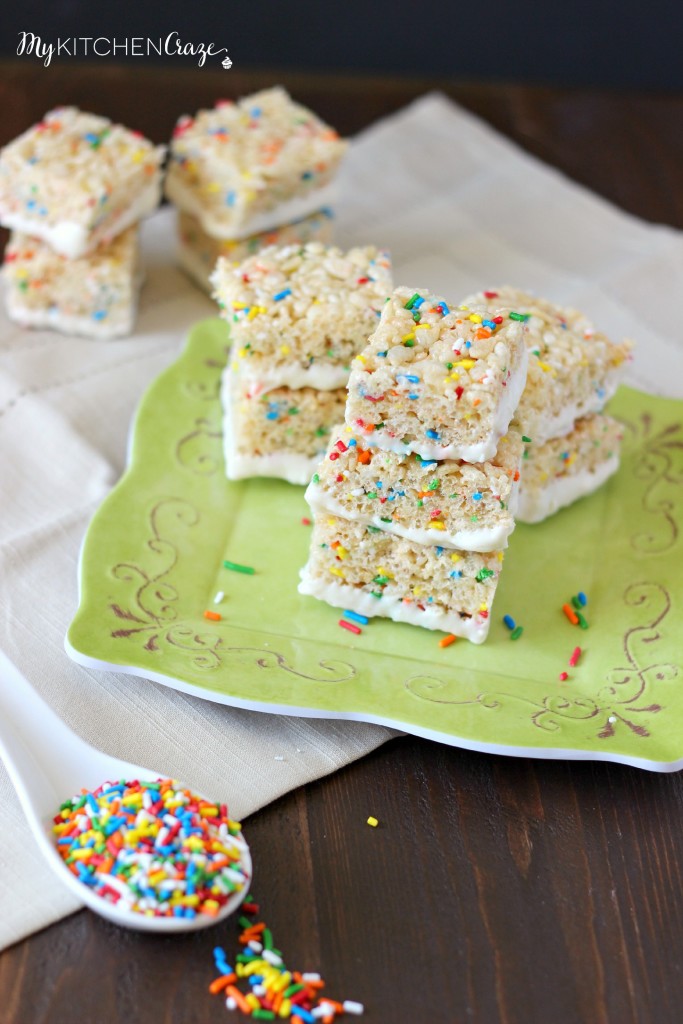 The kids only have 2 months left of school, then it's summer time. I can not wait. But with summer break comes hungry kids. These Funfetti Rice Krispie Treats are the perfect snack. The added sprinkles and white chocolate make them ah-mazing!!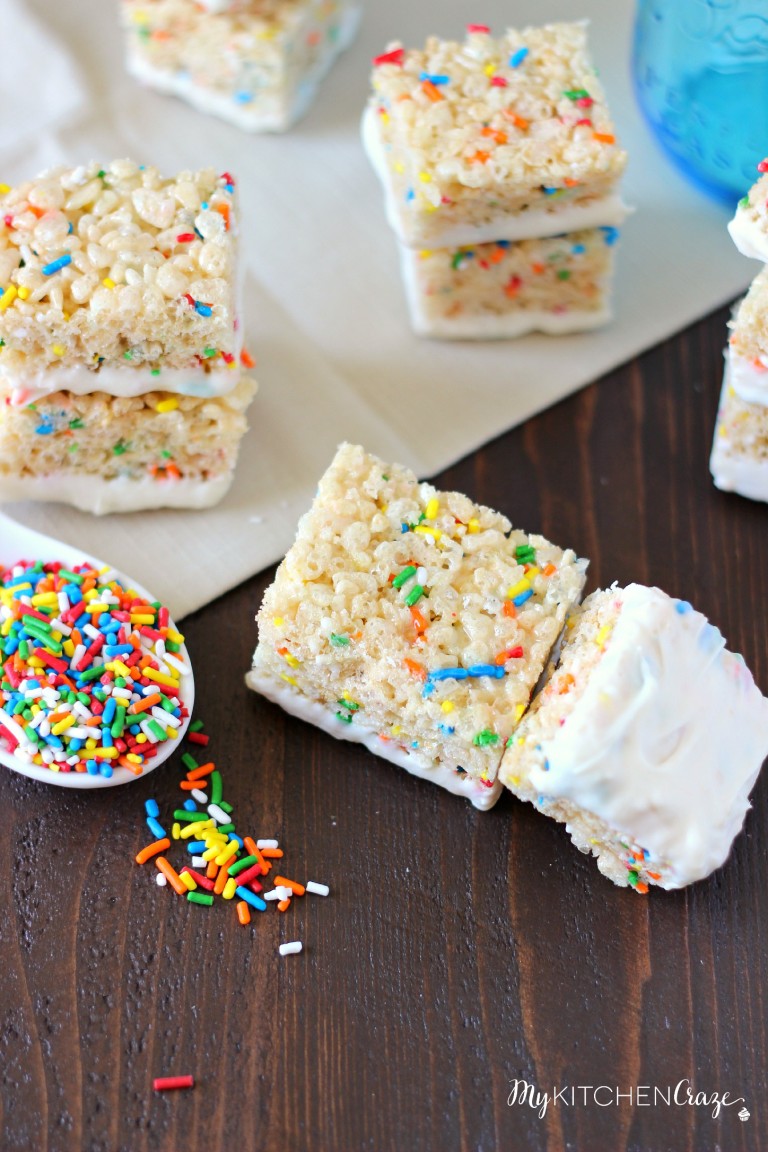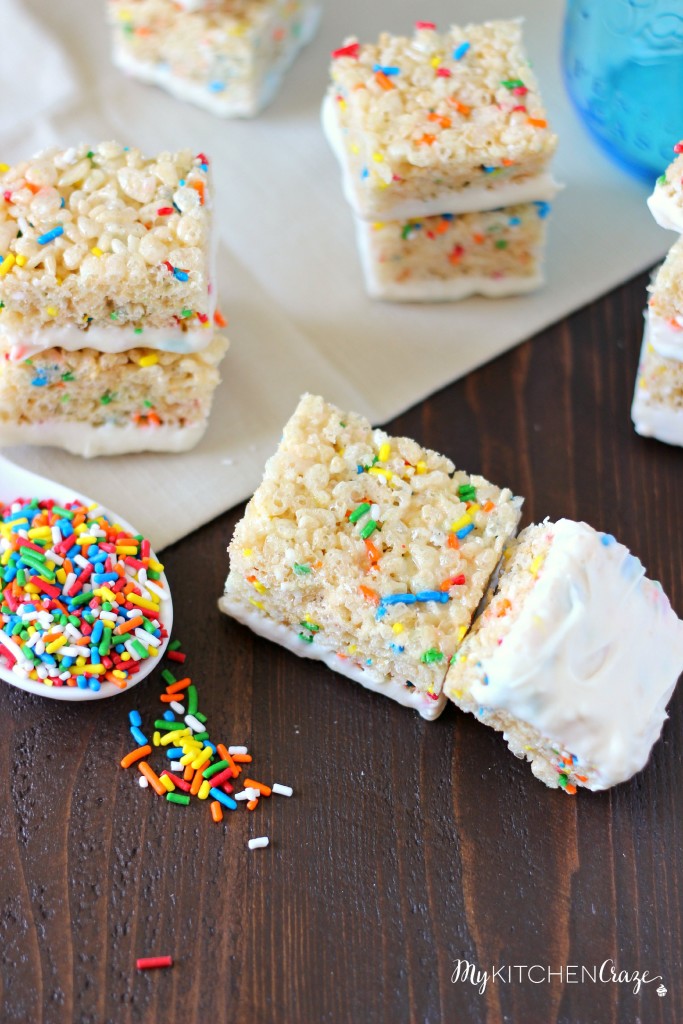 The bad part about summers in Palm Springs is it gets to be 115 outside. Now if you've never dealt with 115 degree weather, then you are one lucky person. It gets so hot that you can't even go outside for a second or you'll dehydrate and burn. At least that's what happens to me.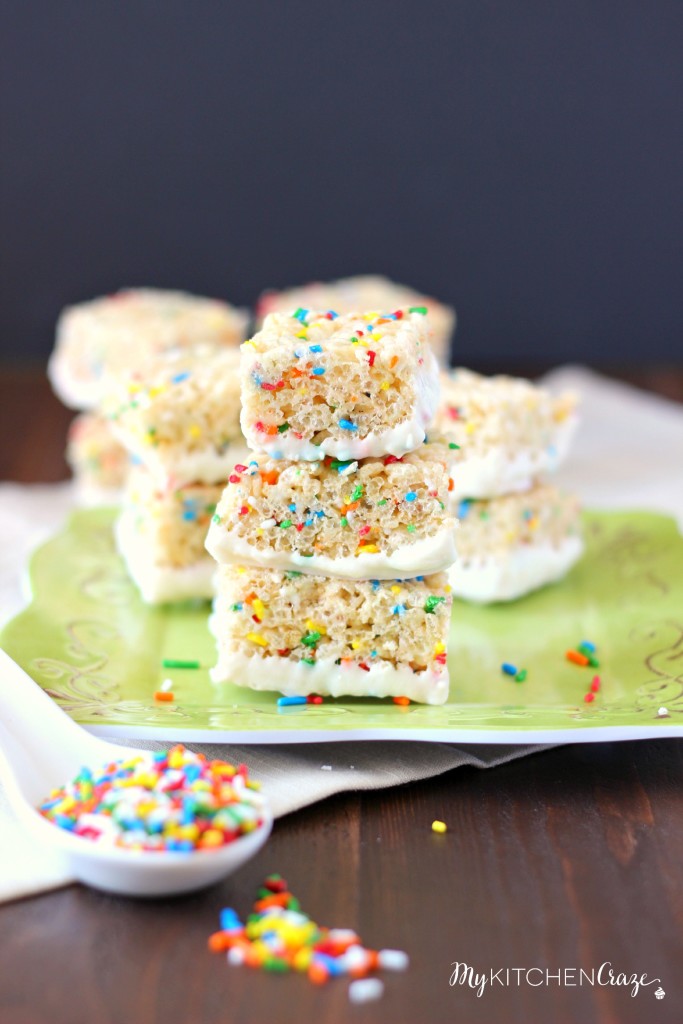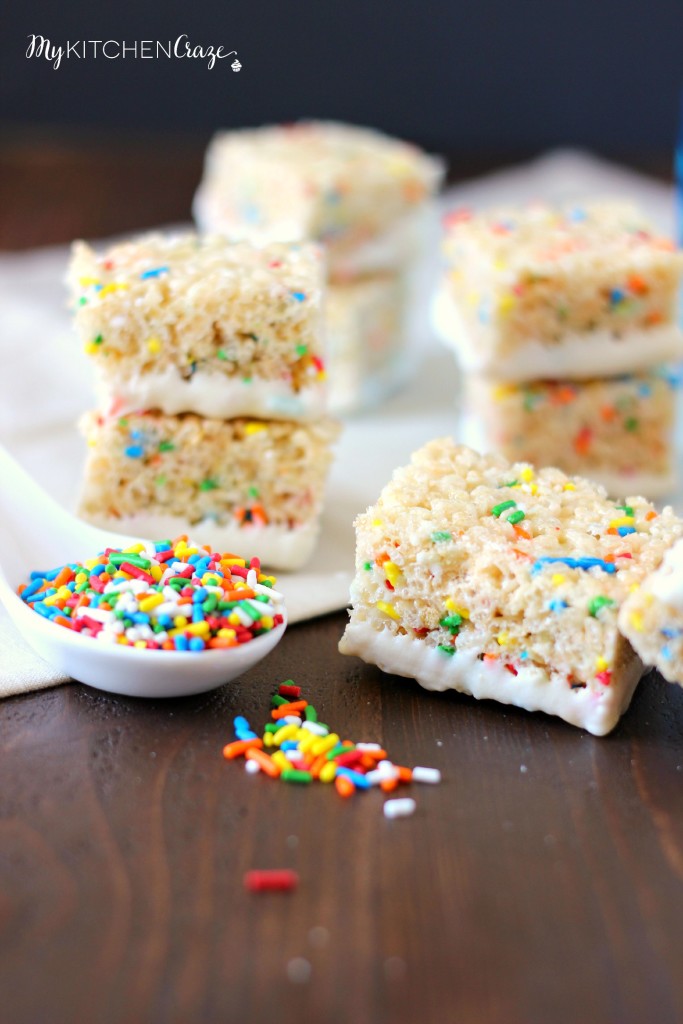 So we stay inside and find fun things to do…such as bake and make yummy dessert and treats. These Funfetti Rice Krispie Treats are the perfect snack to bake with the kids. They're easy and taste great!!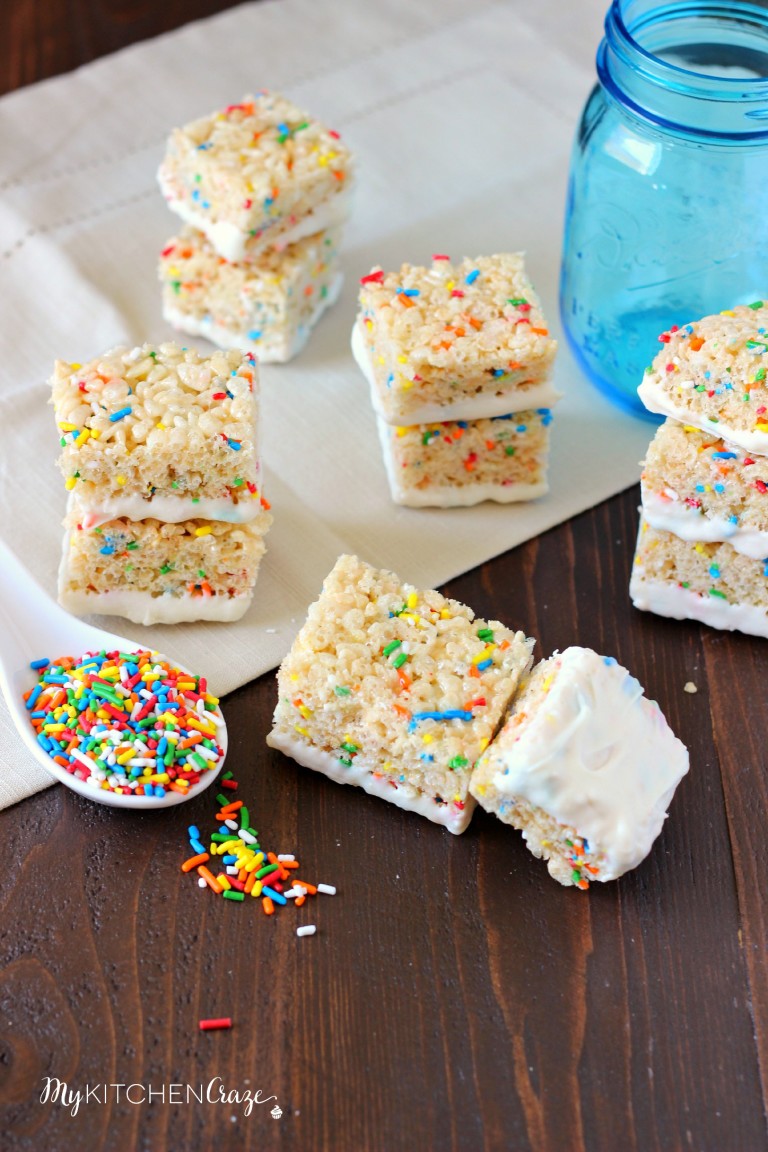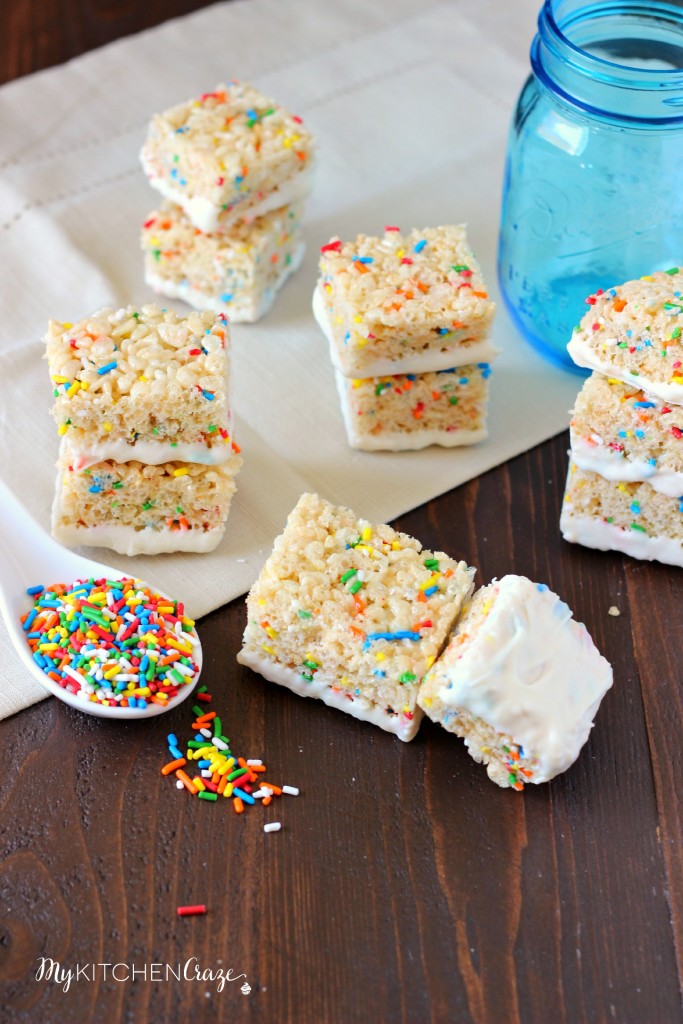 As summer is fast approaching, you got to find some easy and delicious recipes to make with the kiddos and this recipe is calling your name. The kids will love it. Heck even the adults will love it. Here's to a great spring and summer!!
Get the Recipe:
Funfetti Rice Krispie Treats
Ingredients
3

tablespoons

butter

1

package

,

10 ounces mini marshmallows

6

cups

Rice Krispie cereal

1/2

cup

multi-colored sprinkles

8

ounces

4 squares almond bark (white chocolate)
Instructions
Spray a 9x13 baking dish with non-cooking spray; set aside.

In a large bowl add Rice Krispies cereal and sprinkles. Mix well and set aside.

Add butter to a medium sauce pan over medium high heat and melt. Once butter is melted, add marshmallows. Stir until melted.

Pour marshmallow mixture over cereal and mix well with a wooden spoon or ladle.

Pour cereal mixture in the prepared baking dish. Spray hands with non-cooking spray and pat Rice Krispies into an even layer.

Let cool and harden 1 hour. Cut cooled Rice Krispies into squares.

In a microwave safe bowl, add the almond bark (white chocolate) and microwave in intervals of 30 seconds, about 2 minutes, making sure to stir every 30 seconds until melted.

Dip each Rice Krispie into melted white chocolate. Smooth with a spoon or your hands, then set upside so the white chocolate can harden. Repeat with remaining Rice Krispie squares.

Rice Krispies will stay fresh in a airtight container for up to 3 days.

Enjoy!