Cajun Shrimp Tacos
Cajun Shrimp Tacos are delicious and hearty. These tacos will be a definite crowd pleaser. They take minutes to make and you'll be happy that you made them.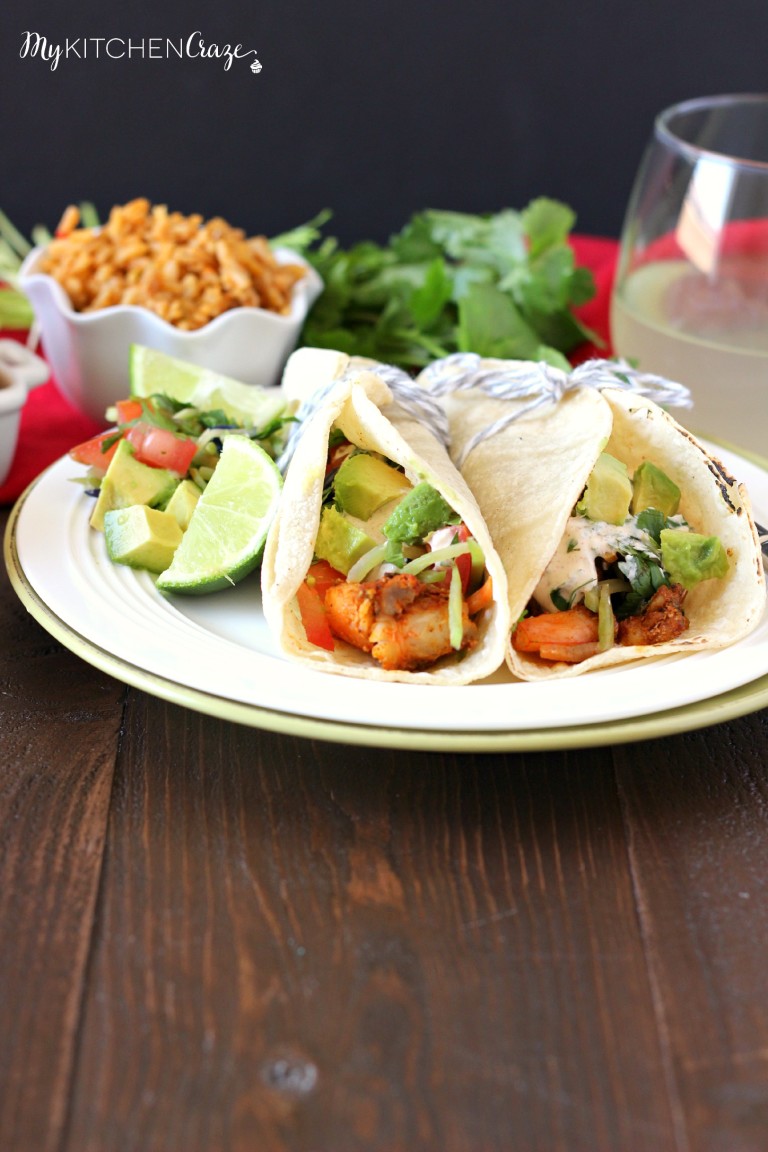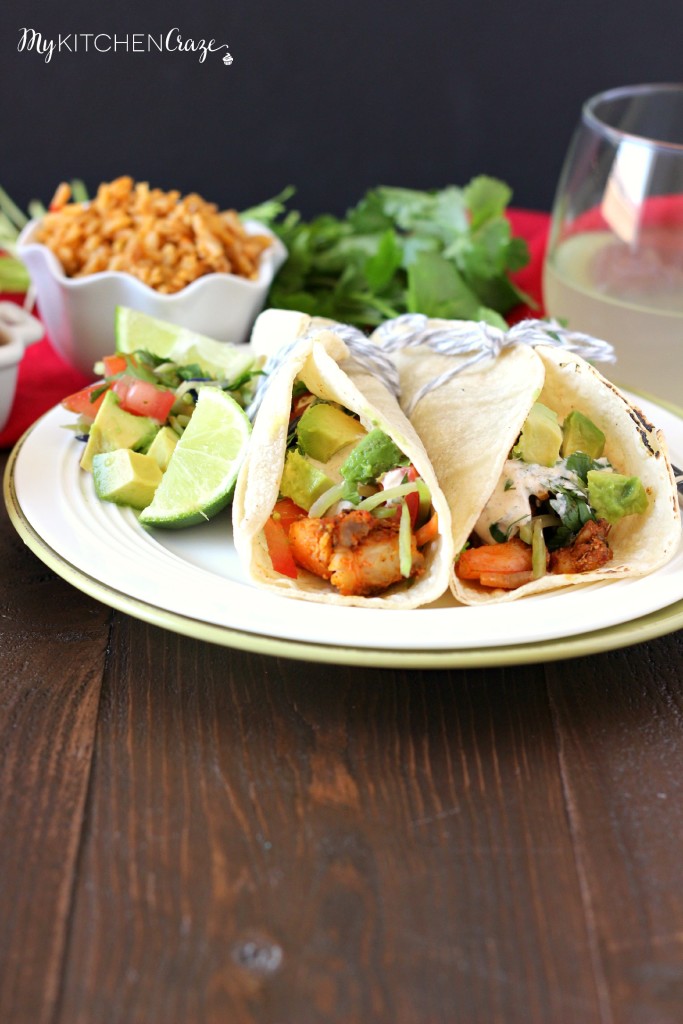 Cinco de Mayo is coming up and I wanted to make something for the occasion. I didn't want the traditional enchiladas, tacos, tamales and such, so I decided to do something a little different. Do you celebrate Cinco de Mayo where you live? We celebrate it over here in Palm Springs. The kids will do a fun activity and make some sort of drawing at school.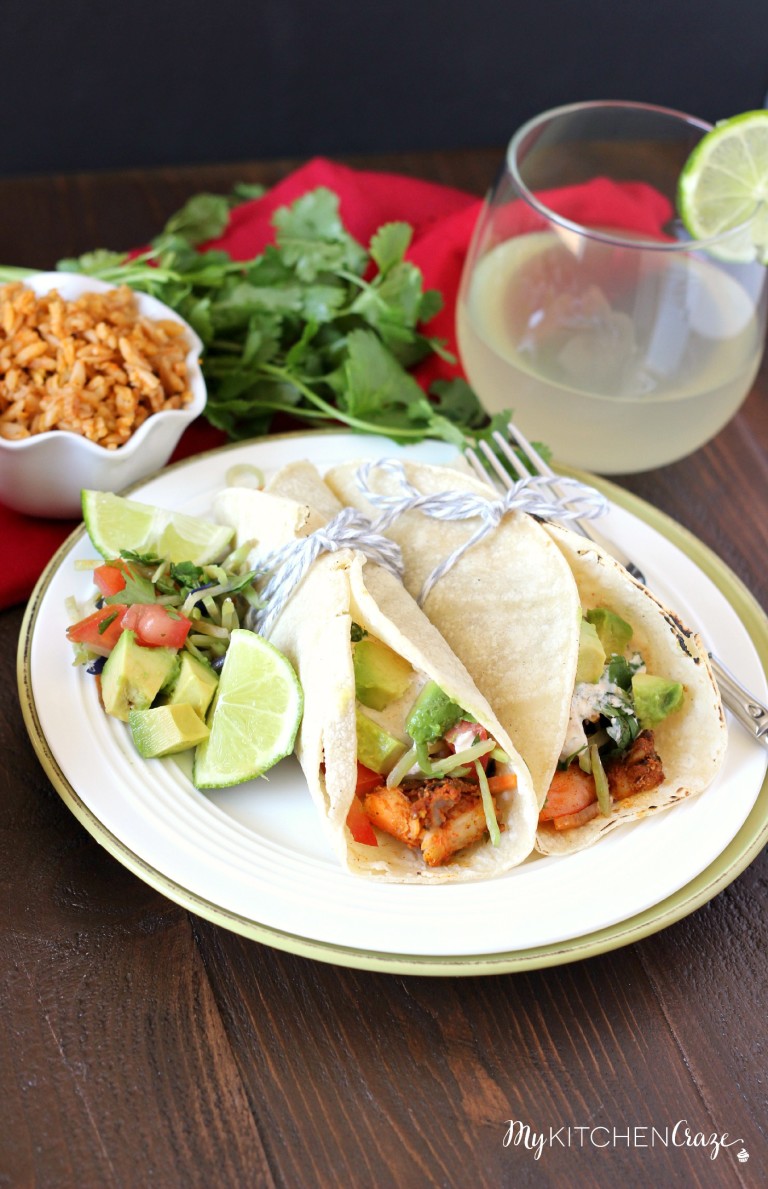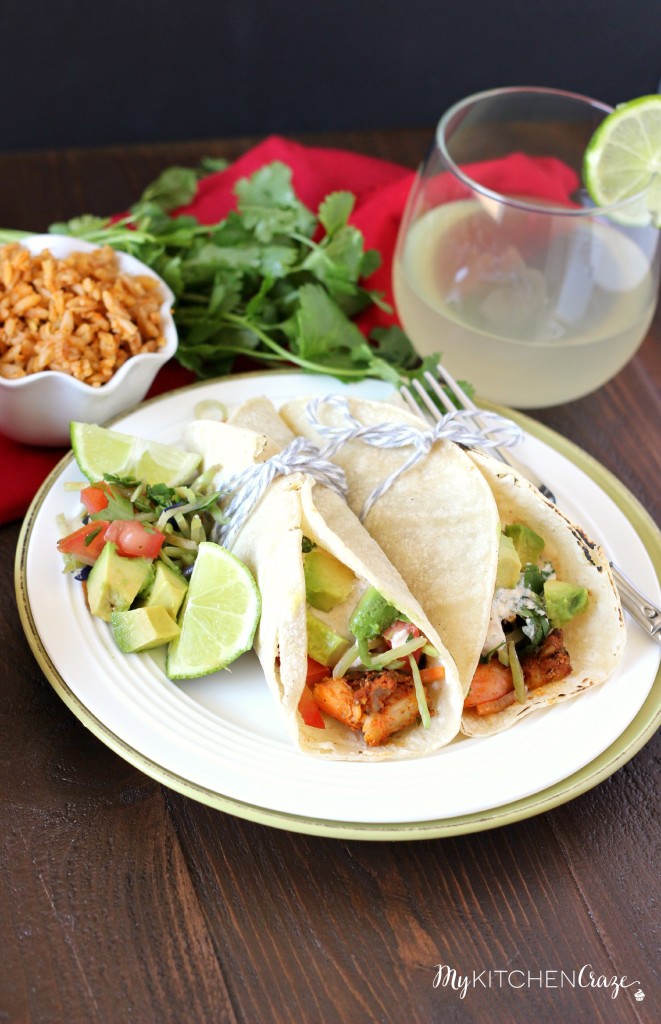 When I was growing up, my best friend use to celebrate Cinco de Mayo and they always had a huge party. It was so fun. Friends and family would come over and just hang out together. Of course there was so much food that you didn't know what to do with, but that's the best part about parties.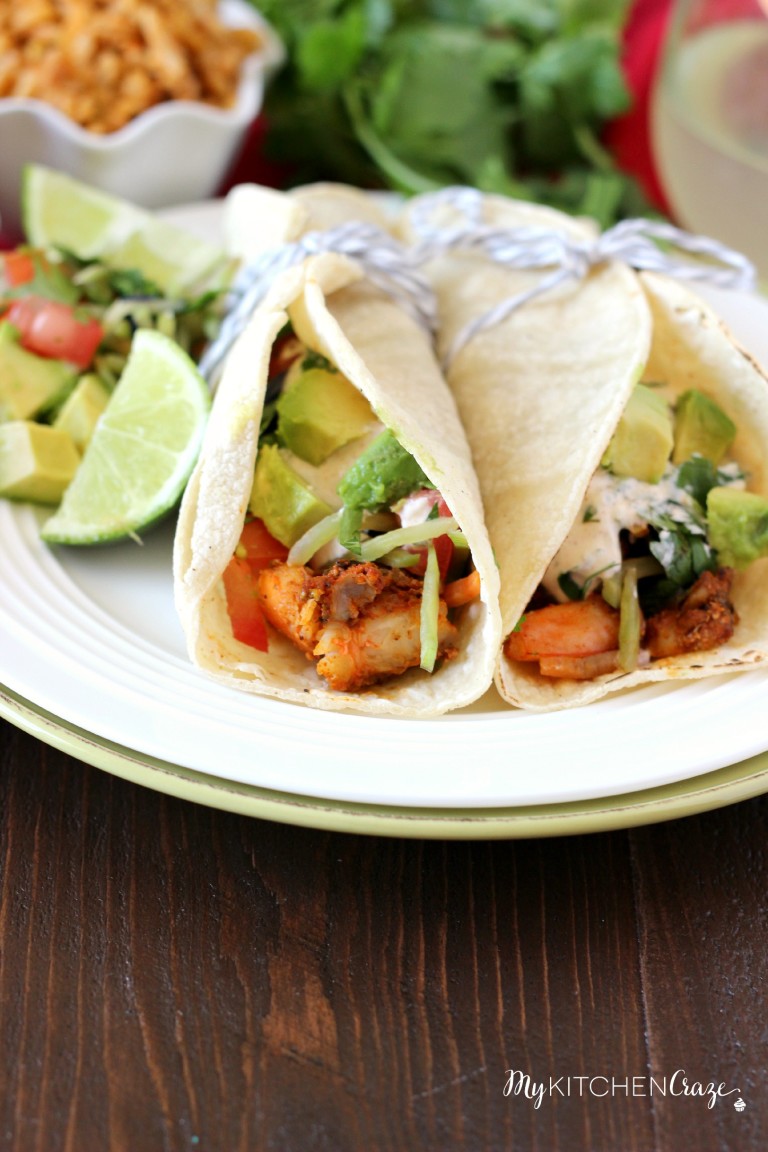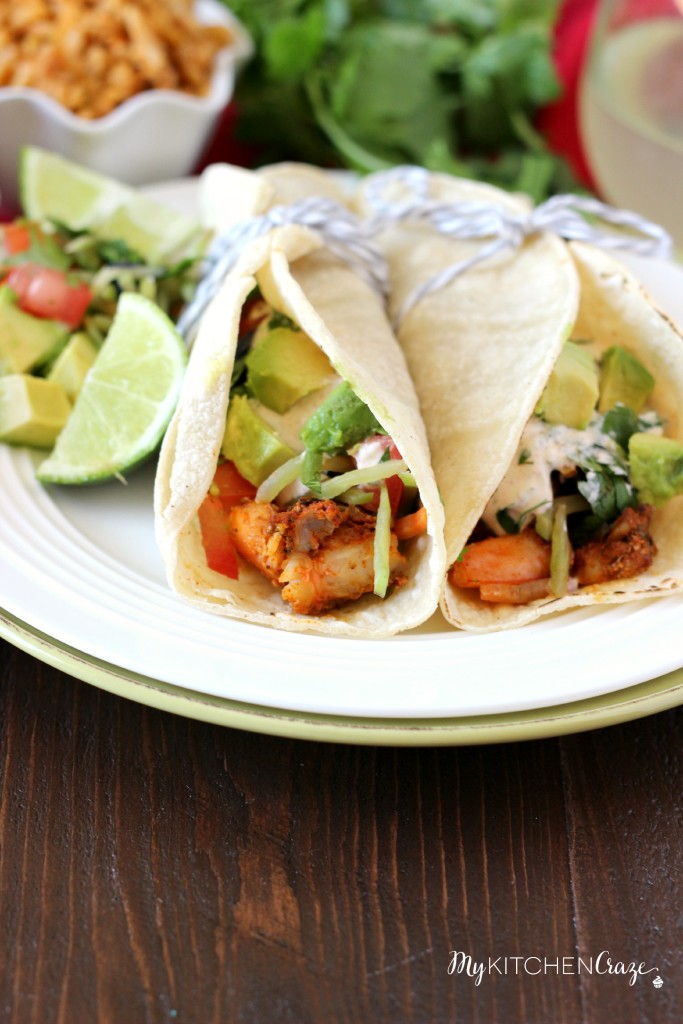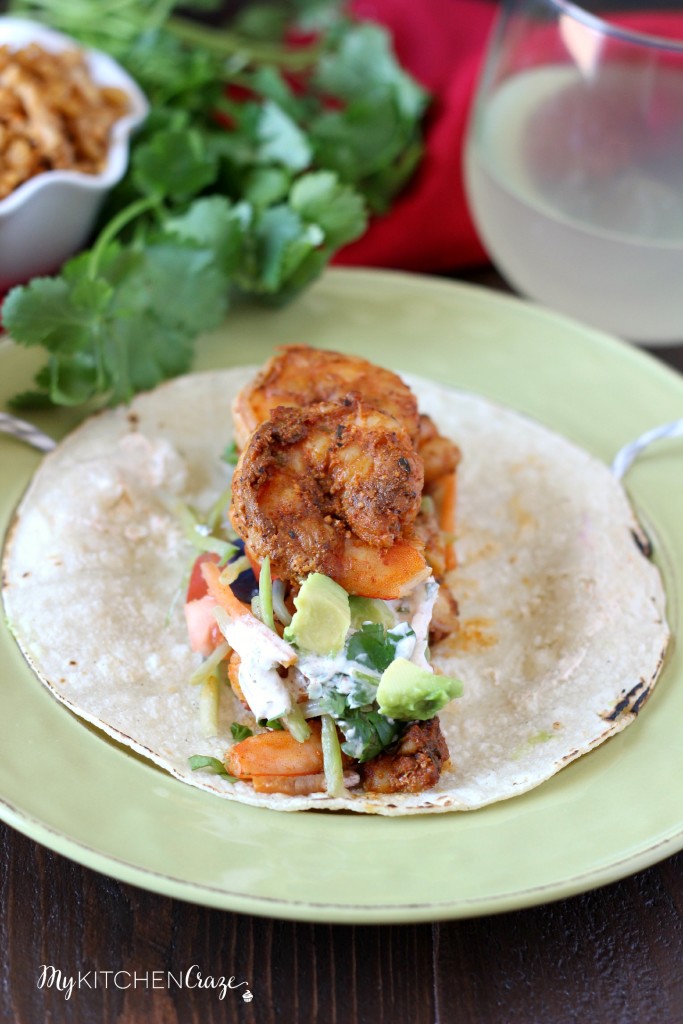 We aren't doing anything this year, but I will for sure make some sort of Mexican inspired meal. I might have to make these Cajun Shrimp Tacos again. They were delicious. I marinated the shrimp in Cajun seasoning for about 30 minutes, then seared them in my cast iron skillet. I added some veggies to a lightly fried corn tortilla. Then I whipped together a cilantro cream sauce and slathered the tacos with that.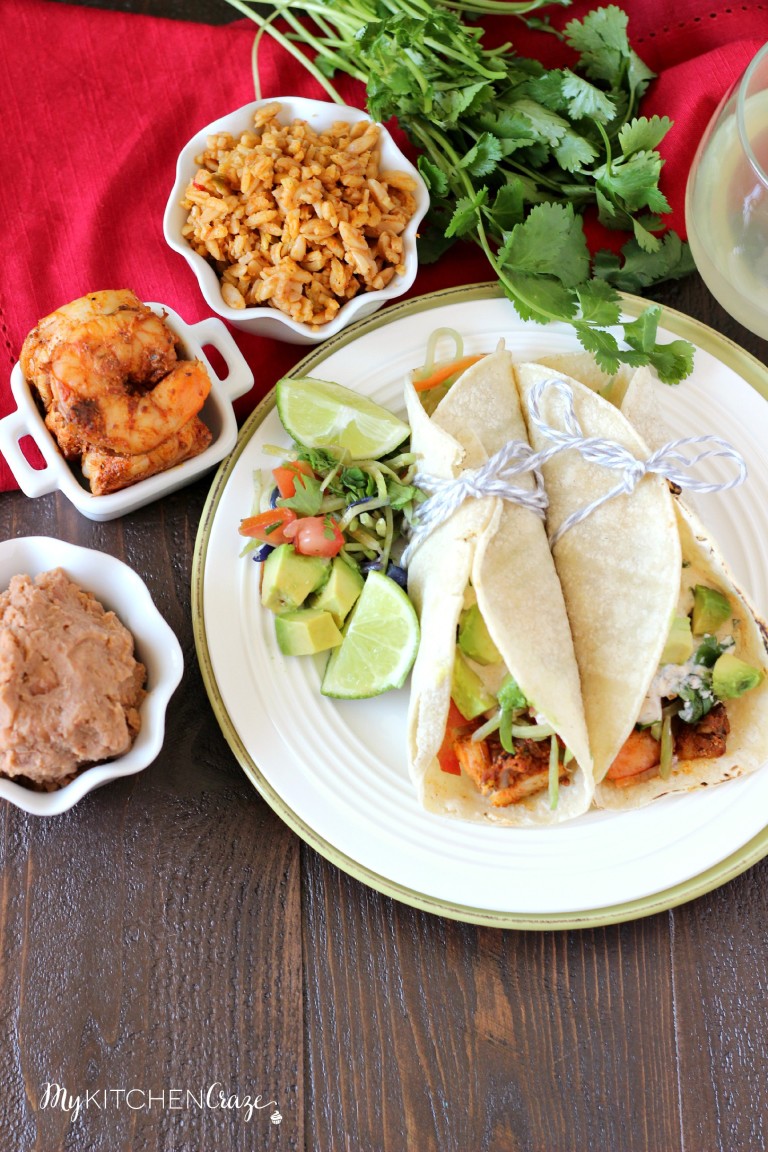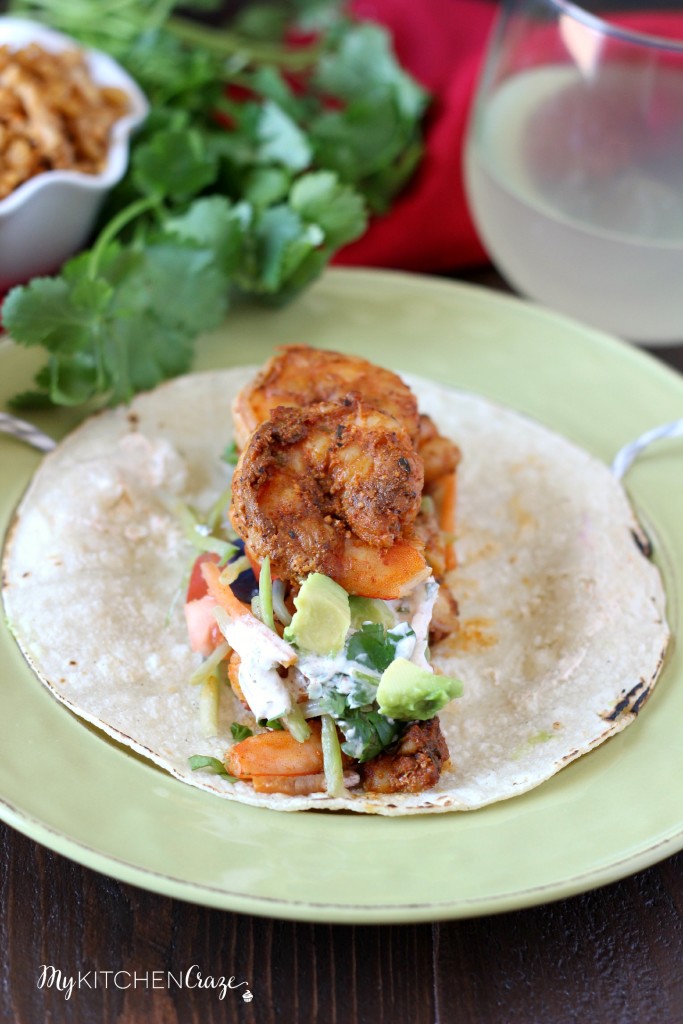 Oh my, these tacos were yummy!! I'm actually craving some while I type this for you. See what we food bloggers do for you. We create these delicious meals, take photos for you and then type about it, while the entire time we're wishing we could eat them again. 🙂 But I want you to have yummy food, so I would do it again and agin for you! I hope you love these tacos as much as we did and have a great Cinco de Mayo!!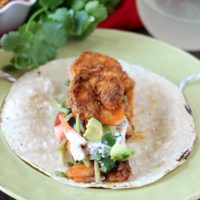 Get the Recipe:
Cajun Shrimp Tacos
Ingredients
Cajun Tacos:
15-20

medium shrimp

,

uncooked and deveined

1 1/2

tablespoon

Cajun seasoning

1/2

teaspoon

chili powder

1

teaspoon

paprika

2-3

tablespoons

butter

1

cup

slaw mix

,

shredded carrots, cabbage

1/2

teaspoon

olive oil

1 to

mato

,

chopped

1/4

cup

cilantro

,

chopped

1/2

red onion

,

chopped

12

corn tortillas

garnish: shredded cheese and avocado
Cilantro Cream Sauce:
1/2

cup

sour cream

2

tablespoons

cilantro

1/2

teaspoon

cumin

1/2

teaspoon

red pepper

1 1/2

teaspoons

lime juice

pinch

of salt
Instructions
Add shrimp to a large bowl. Add Cajun seasoning, chili powder and paprika. Mix well, making sure each shrimp is coated. Cover and refrigerate for 30 minutes.

Make the cilantro cream sauce: add all ingredients to a glass measuring glass or medium bowl. Stir to combine. Cover and refrigerate until ready to use.

Heat a skillet/cast iron skillet over medium-high heat. Add butter and melt. Once melted, add shrimp and cook on each side 3 minutes. Remove to a cutting board and dice into pieces.

While the shrimp is cooking, heat up 1/2 teaspoon oil in a medium skillet. Once hot, add the slaw mix and sauté until softened, but still crisp, about 5 minutes.

Fry tortillas in canola oil for a few minutes, then fold in half and dab with a paper towel to remove excess oil.

Assemble tacos: tortillas, shrimp, slaw mix, cilantro, tomatoes, onion, cilantro cream sauce and garnishes.

Serve and Enjoy!