Freezer Breakfast Burritos + recipe video
Do you skip breakfast in the mornings because you're just way to busy? Well not any more. Prepare there Freezer Breakfast Burritos during the weekend and have them all week long. Loaded with eggs, sausage, potatoes and of course cheese, these burritos will keep you full  all morning long.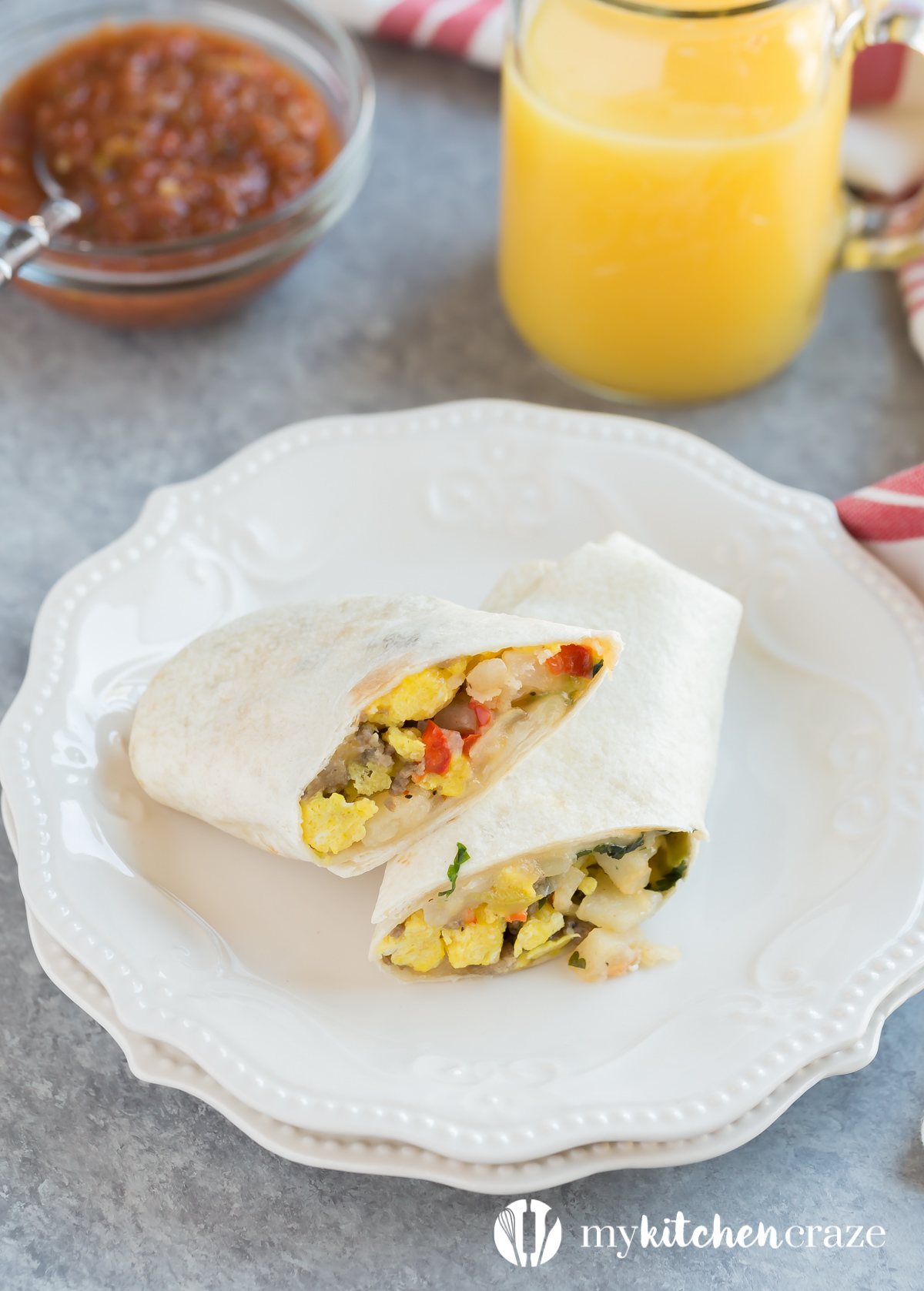 Are you a morning person? Are you one of those that wake up bright and early and are ready for the day before 8am?
Well…not me. Nope. No matter what I do, I just can't become a early bird. And thank gosh my two kids and hubby aren't either. We're more of a late night family. I don't know why that is, but it is.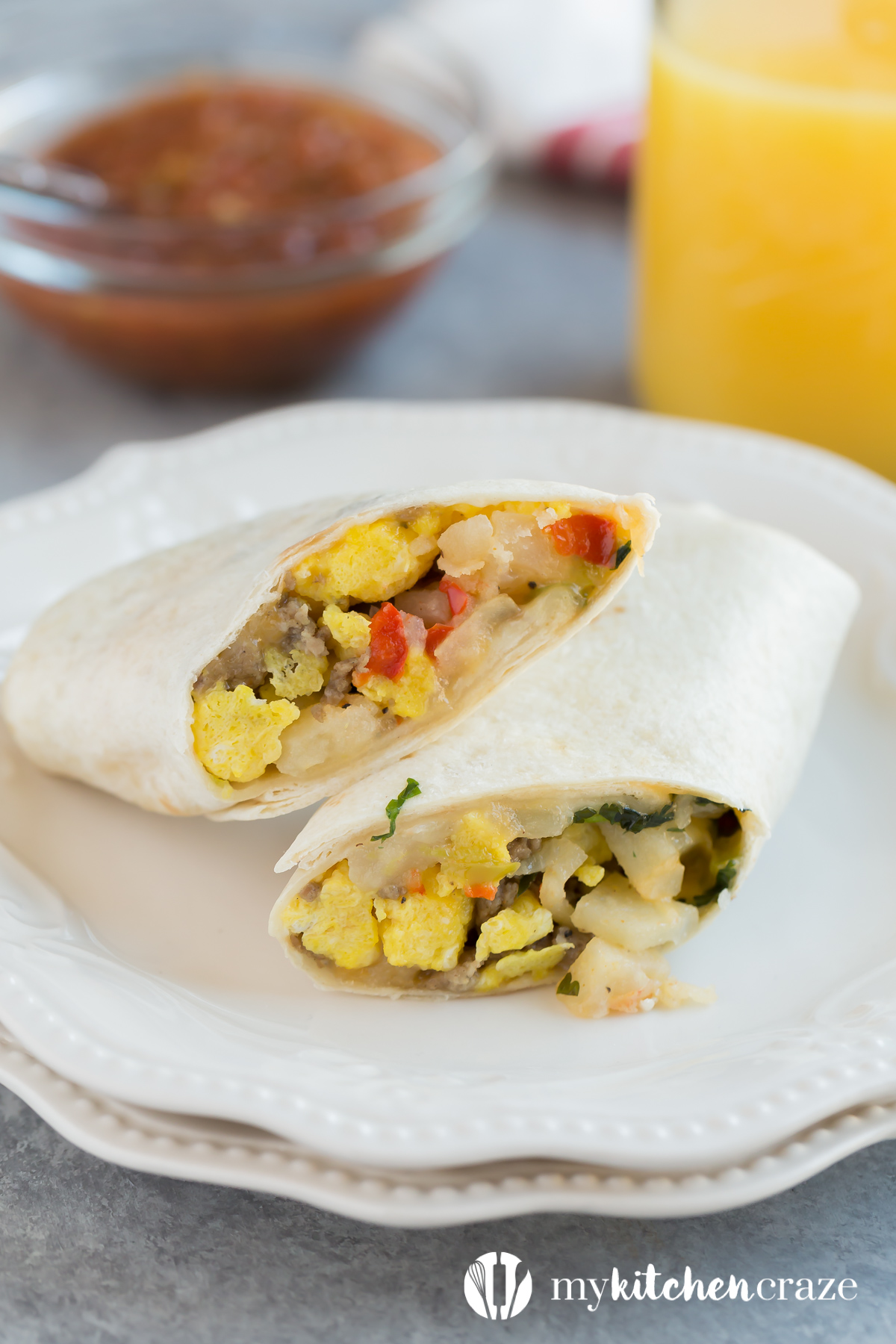 Because we don't get up early, we rarely have time for breakfast. Our morning consist of getting up at 7am, getting the kids ready, getting ourselves ready then heading out the door for work and school. Since I don't work I normally go work out right away or come back and start working on the blog. By this time it's 9:30-10:30 and I just don't have an extra 30 minutes to sit and eat.
Also my hubby gets so busy at work, that once his day starts he rarely ever has time to stop and eat lunch. So that means he comes home around 4 or 5 and has only had a granola bar or a pb&j.
I knew I needed to start fixing our breakfast problem. I wanted something hearty and filling. The family and I love breakfast burritos, so I knew once I got the measurements and freezing/heating times down, they would be a huge hit.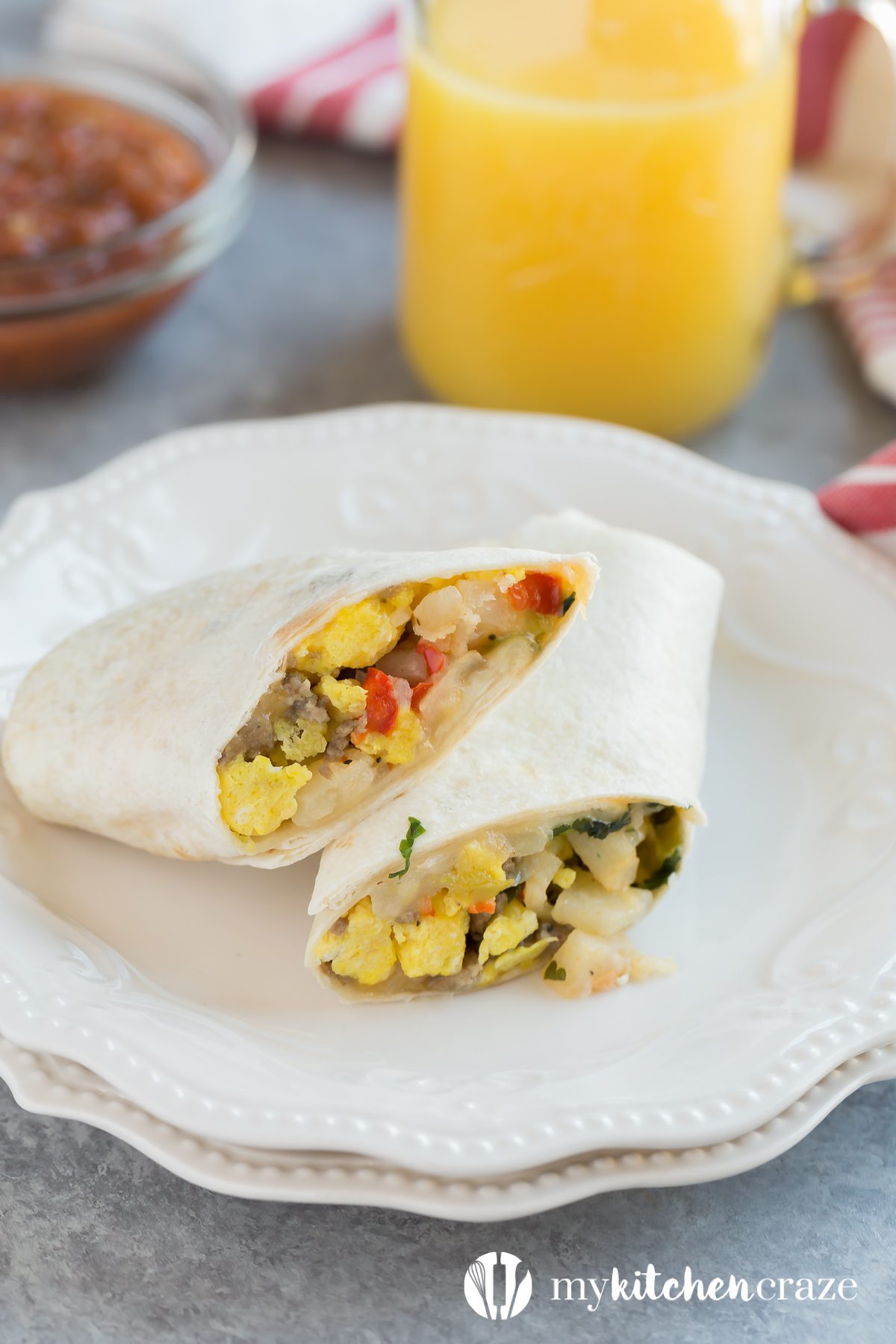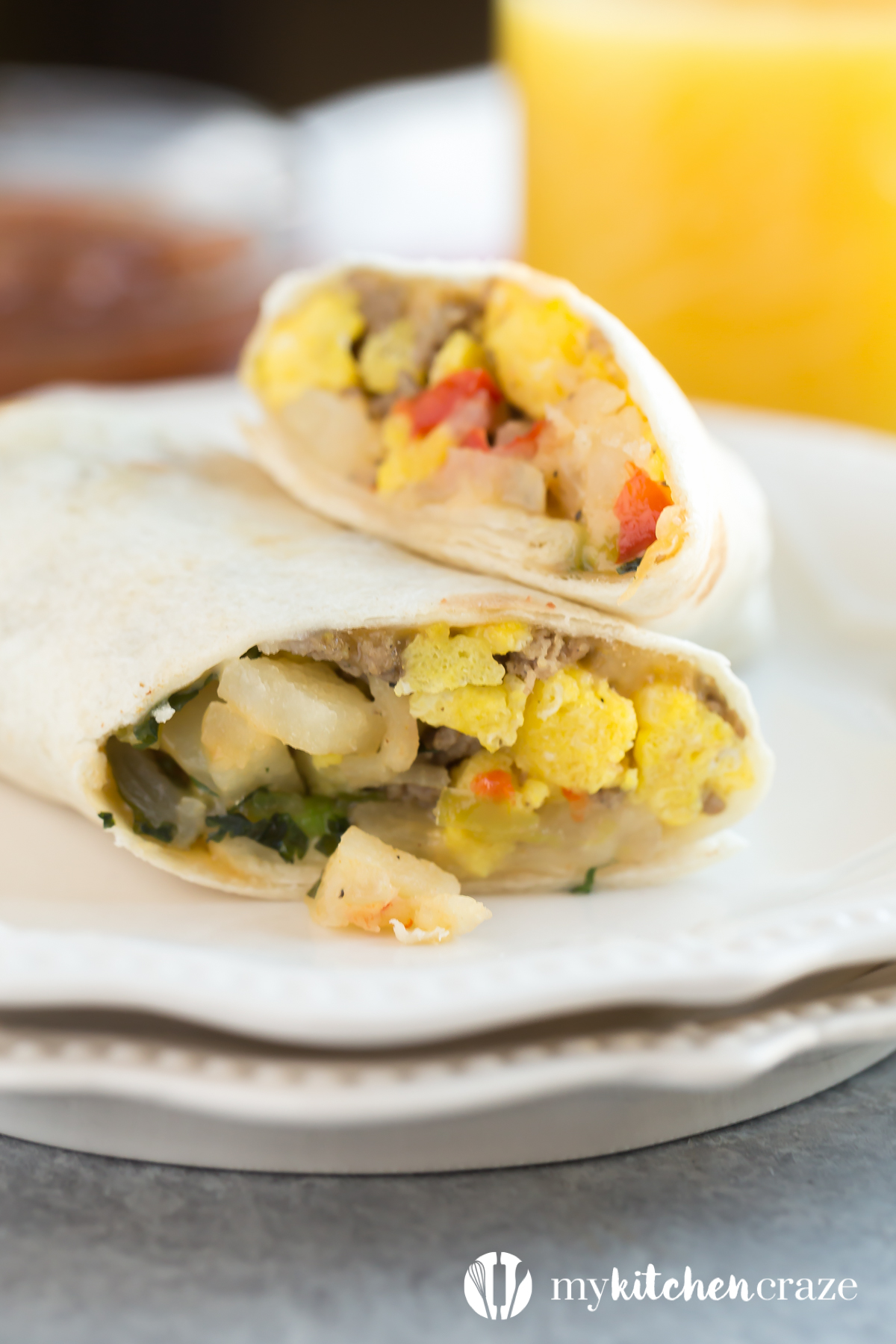 Boy oh boy was I right. We can go through a whole batch of burritos in one week. But what's nice is if we're not feeling like breakfast burritos they can stay in the freezer for three months.
Don't go hungry anymore for breakfast! Make these Freezer Breakfast Burritos and you'll feel great and full all day long. Remember breakfast is the most important meal of the day! Enjoy!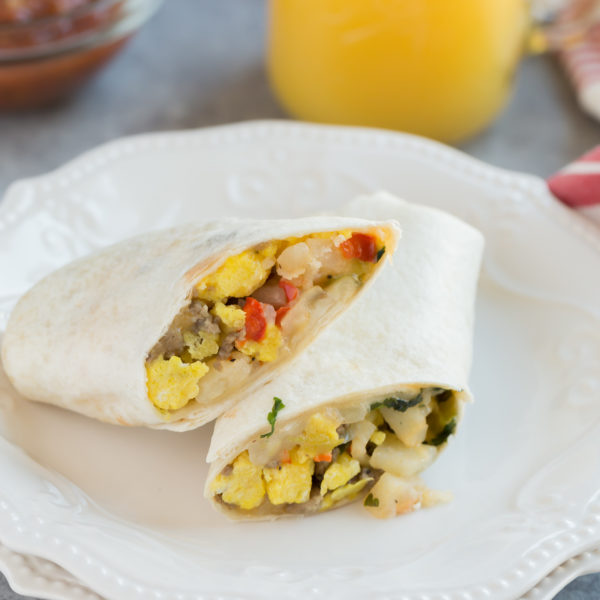 Get the Recipe:
Freezer Breakfast Burritos
Ingredients
1 1/2

large russet potato

1/2

red and green bell pepper

,

diced

1/2

medium onion

,

diced

1

pound

chicken sausage

11

eggs

1/3

cup

milk

salt and pepper to taste

Mexican shredded cheese

1/4

cup

cilantro

,

chopped

1/4

cup

green onions

,

chopped

jalapeño and hot sauce

,

optional

8-10

large flour tortillas
Instructions
Drizzle onion, bell peppers and potatoes in olive oil, seasoned salt and pepper. Bake for 18 minutes at 400 in oven then broil for a minute and half.  Make sure to flip potatoes half way through baking.

Cook and crumble sausage while the potatoes are baking. Set in a bowl to cool.

Wipe out pan, drizzle with oil and make eggs. Don't over cook. Only 5-6 minutes. Stir in sausage and move to a plate.

Assemble: Always start and end with shedded cheese. Large tortilla, cheese, egg mixture, potatoes, cilantro, green onions and optional ingredients, then top with cheese. Wrap in parchment paper, place burritos in a ziplock bag and freeze.

Burritos can be frozen for up to 3 months.

Reheat: unwrap burrito and throw away parchment paper. Wrap burrito in a damp paper towel and microwave 2 - 2 1/2 minutes (turn the burrito over about halfway through). Let burrito sit one minute then enjoy!