Dutch Apple Pie
Here I am only 7 days into the New Year and I'm sharing an easy Dutch Apple Pie with you all. I'm sorry…ok maybe not that sorry because this pie is super-duper delicious. Yes I totally said super-duper. I'm a total 80's baby.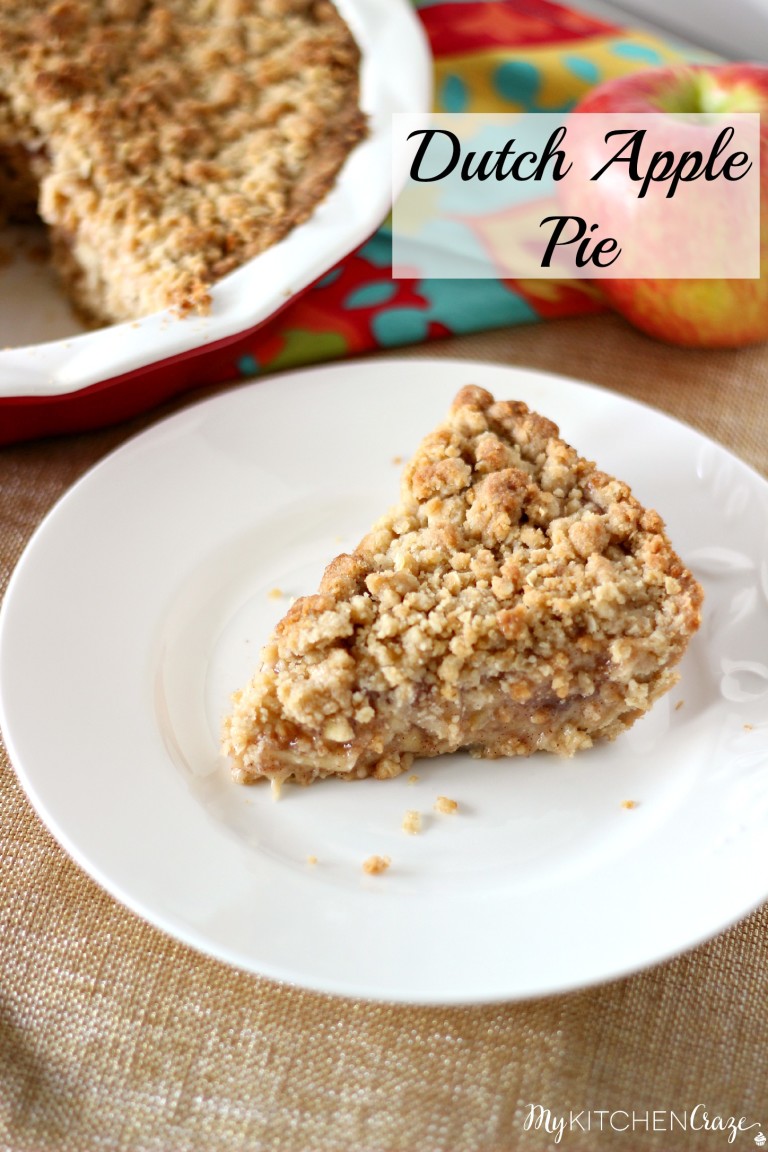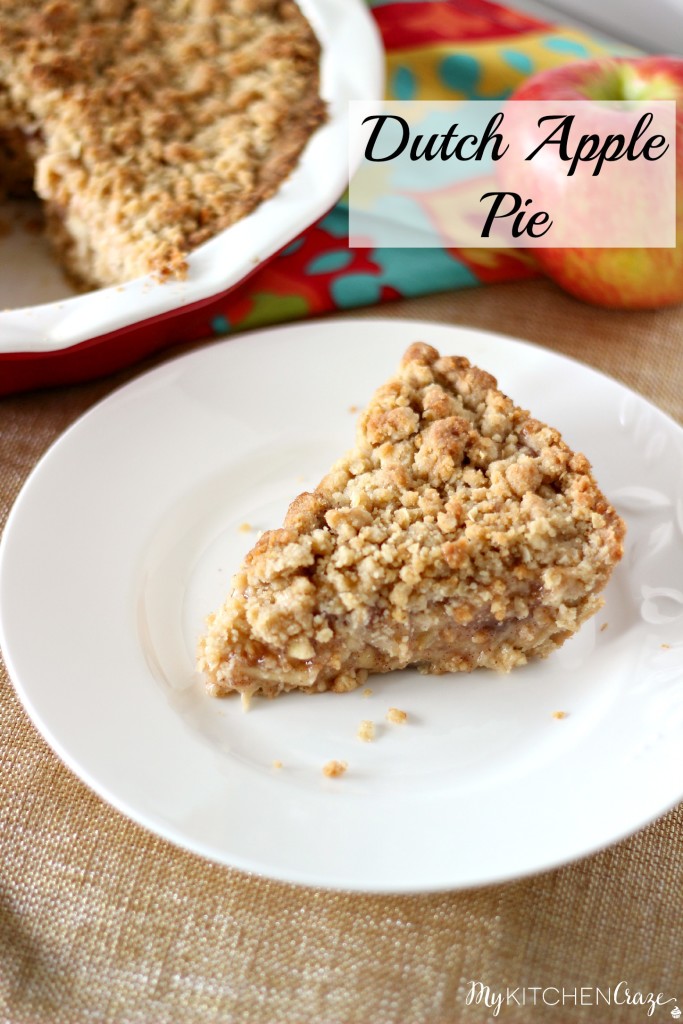 I know everyone is trying to diet and eat healthy right now, but you have to try this pie at least once. Everyone needs an apple pie in their recipe box at some point in their life. It's a staple dessert to have at any special occasion. I made this one day when my mother in law was over because I had a few green apples on hand. I didn't want them to go bad and in all honesty, I wanted to impress my MIL. Come on, who doesn't want to impress their significant other's mom?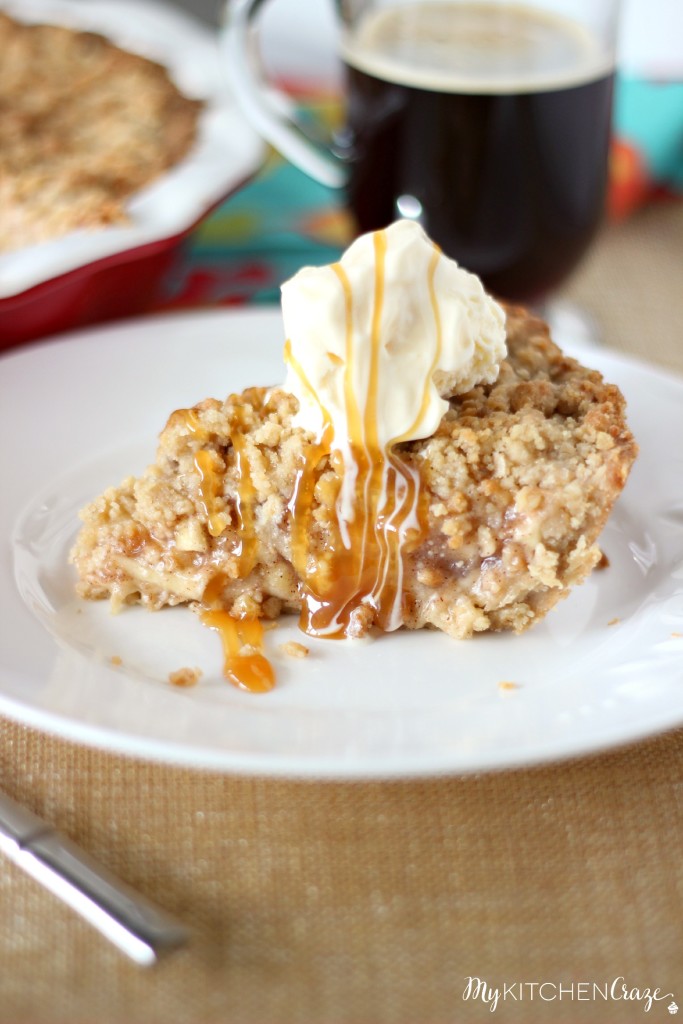 One of the many reason I love this Dutch Apple Pie recipe is because you don't have to make pie crust. YAY!!
Did you just hear what I just typed?? No PIE CRUST making! Yippee!
I am horrible at making pie crust and no matter what I do, they just turn out looking messy and blah. They normally taste great, but they aren't that pretty, perfect crust that I want them to be. So this crust was right up my ally. It's brown sugar and oatmeal. Added with some other little things, but how amazing does that sound? Yum!!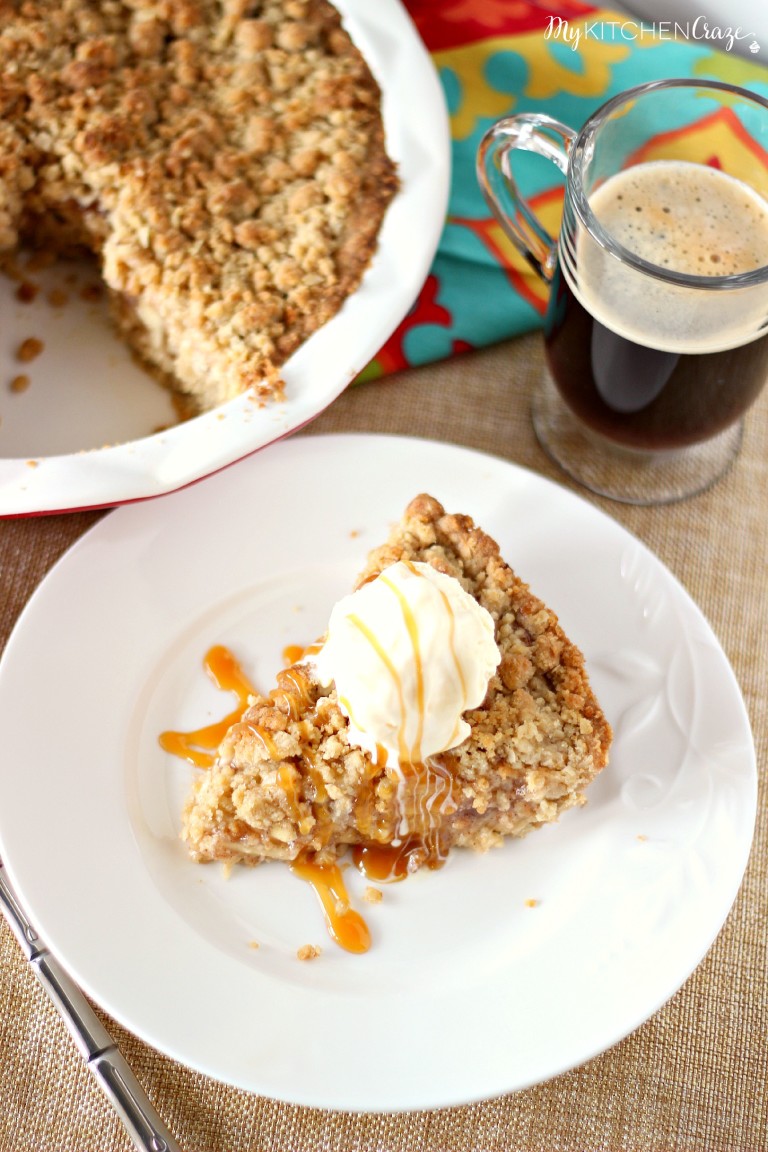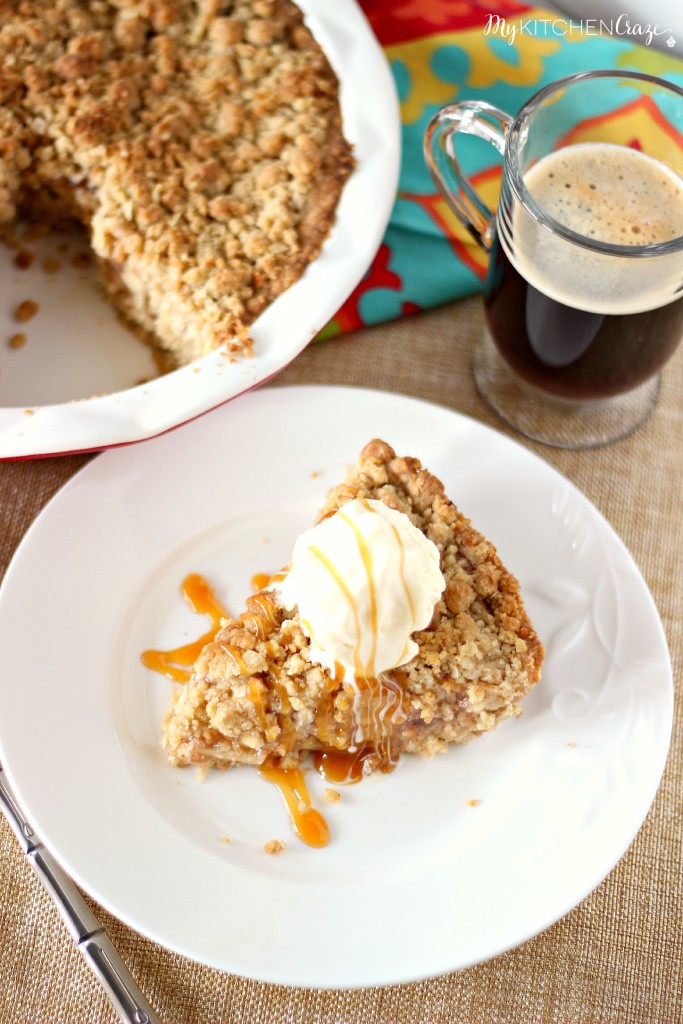 The Pie comes together very quickly. I think the longest part is actually cutting the apples into small pieces. I always cut my apples into pieces. I know most apple pies ask for the apples to be in slices, but I just have a thing with big warm fruit. I want them to be bite size. They are less messy and easier to eat. Plus they won't burn your mouth.
So, if you're having your Sunday brunch or maybe you're just craving some apple pie, you need to make this. I know you will love it just as much as I do.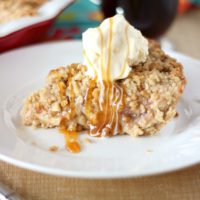 Get the Recipe:
Dutch Apple Pie
Ingredients
 Crumble:

2 1/2

cups

flour

1

cup

quick oats

1 1/4

cups

brown sugar

1

cup

butter

,

melted
Filing:
1/2

cup

granulated sugar

3

tablespoon

cornstarch

1

cup

water

3

green apples

,

peeled and diced (approx. 3 cups)

1

teaspoon

vanilla extract

1

teaspoon

cinnamon

2

teaspoon

lemon juice
Instructions
Preheat oven to 375 degrees F.

In a large bowl, stir together flour, quick oats and brown sugar. Add in melted butter. Take 1 1/2 cups of topping mixture and set aside. With the remaining mixture, press into the bottom and sides of a 9-inch pie pan. Set aside.

Place apples in a large bowl; set aside.

In a medium size sauce pan, add the sugar, cornstarch and water. Bring the mixture to a boil until thick. (It will thicken up very quickly, so make sure you are standing by that stove. Don't step away.) Pour mixture in with the apples.

Stir in vanilla, cinnamon and lemon juice. Mix well.

Pour filling into pie crust and top with remaining reserved topping mixture.

Bake for 35-45 minutes (mine baked for 33 minutes). If your pie starts to brown to much on top, place some foil over it.

Once the pie is done baking, place it on the stove for 5 minutes, then serve with ice cream, or by itself.

Enjoy!