These Corn Dog Muffins are the perfect snack for your kids lunches or a quick snack.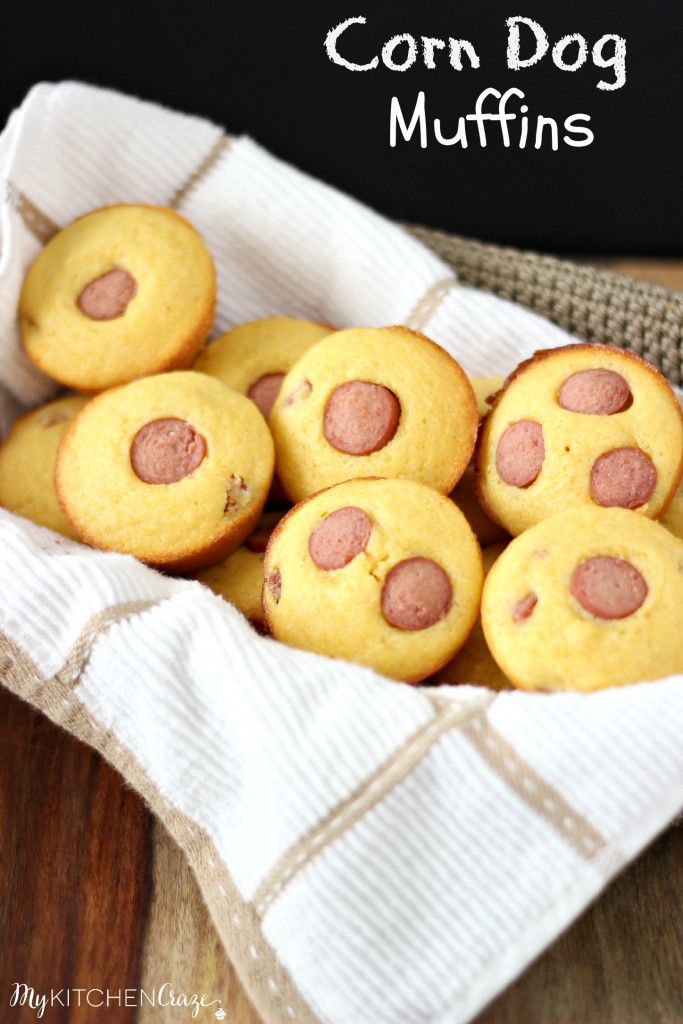 I struggle with my making my kids lunches daily. I'm always running out of ideas and am constantly trying to come up with something better than sandwiches. My son isn't a picky eater at all. If he wasn't in middle school and trying to be the "cool" kid, I could give him leftovers and he would be fine with that. Now my daughter on the other hand is the picky eater of the family. She'll only eat PB & J, turkey sandwiches and BLT sandwiches.
Do you have a picky eater? Oh my, it's exhausting.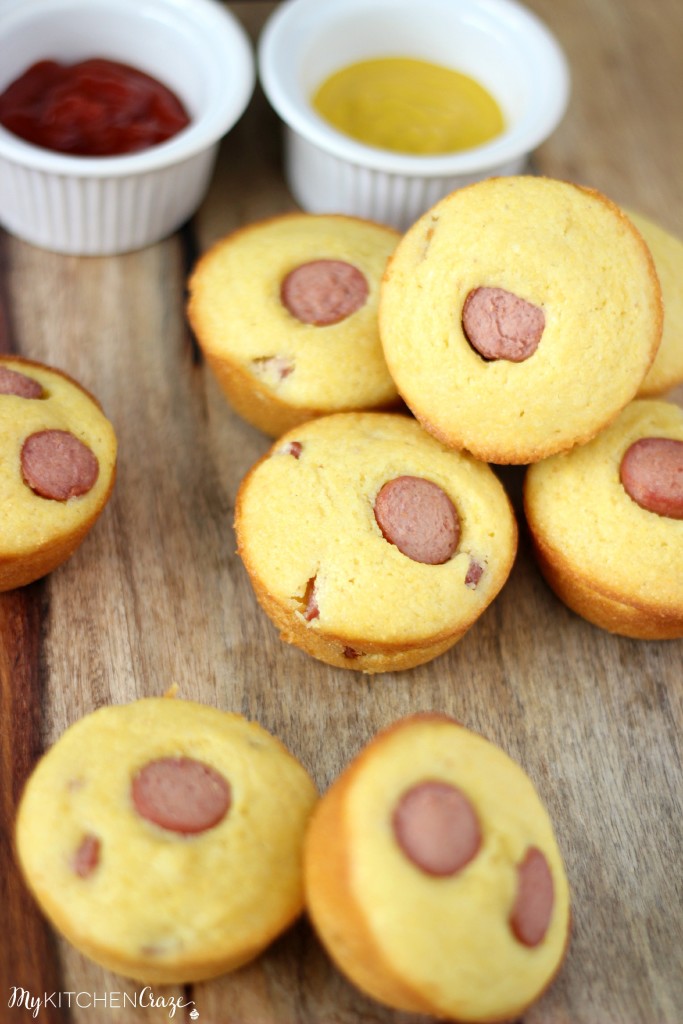 I sometimes have her eat school lunch and it never fails when I pick her up from school she say, "Mom can we get something to eat? I didn't like my school lunch today. I only had one bite." It was time to come up with something good, tasty and kid/daughter approved.
I thought of these Corn Dog Muffins because when I was in high school, I got a job at Hot Dog on a Stick in our food court mall. It was the best job. I worked there for almost 8 years and managed my own store. I call it my first big girl job. I remember having to make the cornbread batter every hour for their hot dogs on a sticks and that gave me an idea.
Corn Dog Muffins…Yum!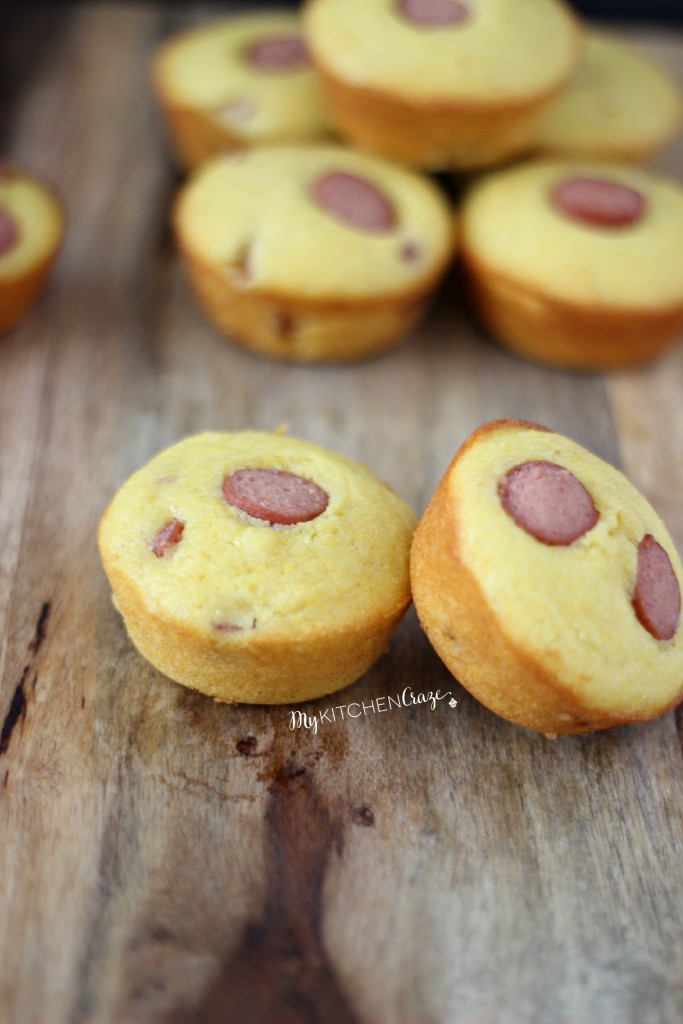 I knew when I made these that she would love them because she loves Hot Dog on a Stick. Well at least I hoped she would. And guess what…?
She loves them. YAY!! Finally, something other than sandwiches. These Corn Dog Muffins come together really quick. I normally make them the night before. Pop in the microwave for 20-30 seconds and you have yourself a corn dog muffin. Make sure to have some ketchup and mustard for dipping too.
[recipe[