These Corn Dog Muffins are the perfect snack for your kids lunches or a quick snack.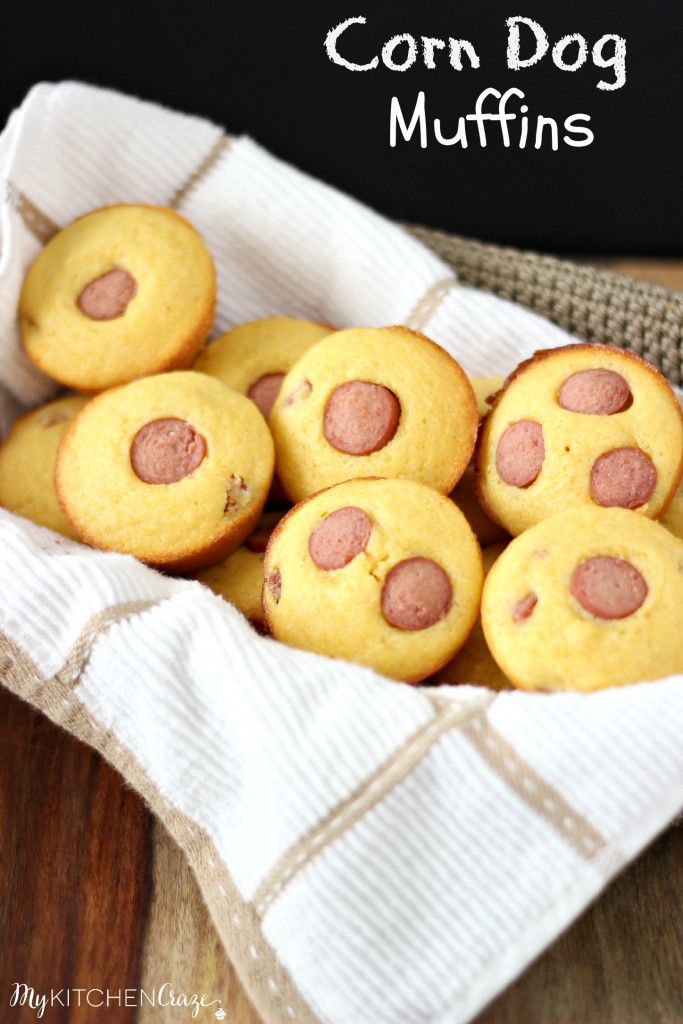 I struggle with my making my kids lunches daily. I'm always running out of ideas and am constantly trying to come up with something better than sandwiches. My son isn't a picky eater at all. If he wasn't in middle school and trying to be the "cool" kid, I could give him leftovers and he would be fine with that. Now my daughter on the other hand is the picky eater of the family. She'll only eat PB & J, turkey sandwiches and BLT sandwiches.
Do you have a picky eater? Oh my, it's exhausting.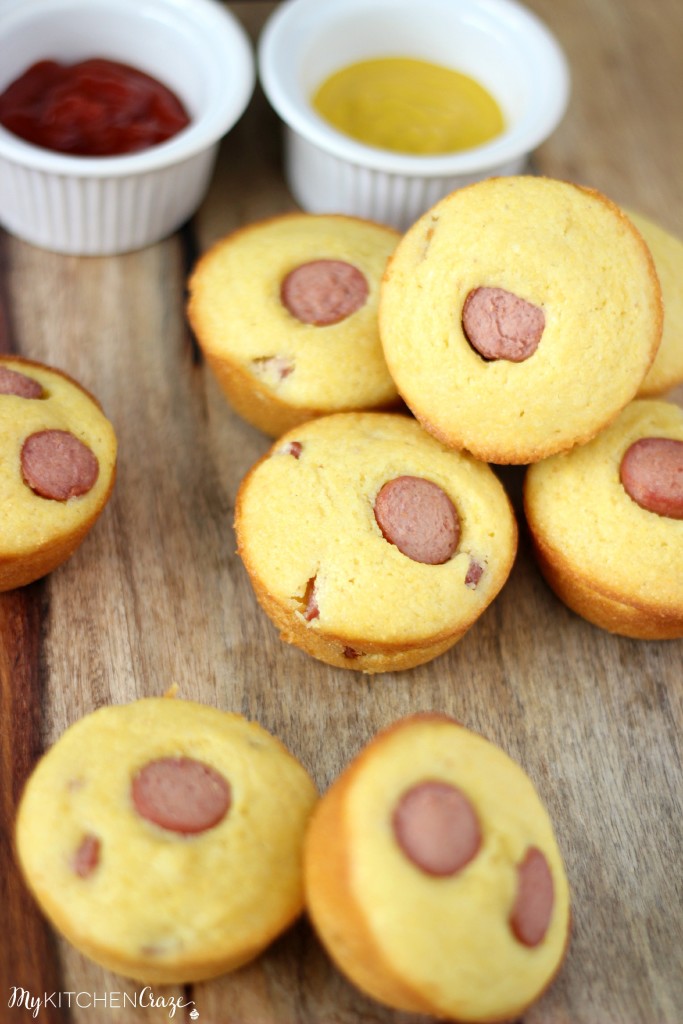 I sometimes have her eat school lunch and it never fails when I pick her up from school she say, "Mom can we get something to eat? I didn't like my school lunch today. I only had one bite." It was time to come up with something good, tasty and kid/daughter approved.
I thought of these Corn Dog Muffins because when I was in high school, I got a job at Hot Dog on a Stick in our food court mall. It was the best job. I worked there for almost 8 years and managed my own store. I call it my first big girl job. I remember having to make the cornbread batter every hour for their hot dogs on a sticks and that gave me an idea.
Corn Dog Muffins…Yum!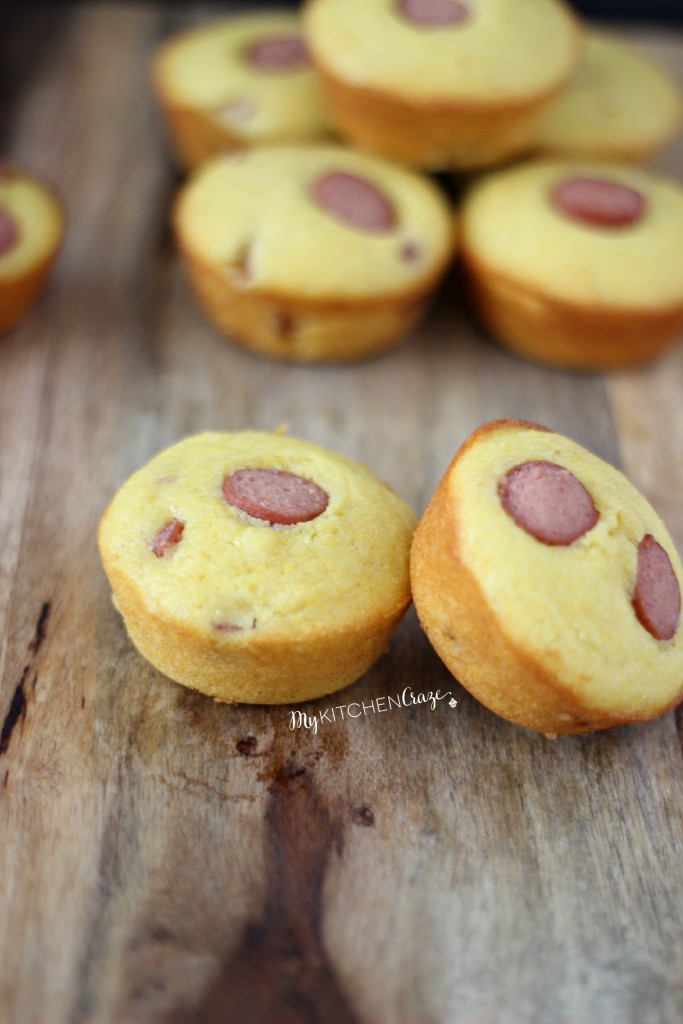 I knew when I made these that she would love them because she loves Hot Dog on a Stick. Well at least I hoped she would. And guess what…?
She loves them. YAY!! Finally, something other than sandwiches. These Corn Dog Muffins come together really quick. I normally make them the night before. Pop in the microwave for 20-30 seconds and you have yourself a corn dog muffin. Make sure to have some ketchup and mustard for dipping too.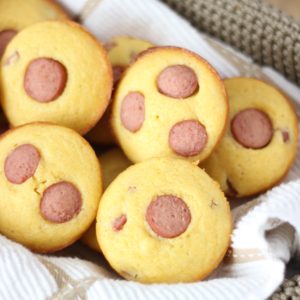 Ingredients:
1/2 cup butter, melted and cooled slightly
1/2 cup granulated sugar
2 eggs
1 cup buttermilk
1 cup all-purpose flour
1 cup cornmeal
1/2 teaspoon baking soda
1/2 teaspoon salt
10 all-beef hotdogs
ketchup & mustard for dipping
Directions:
Preheat oven to 375 degrees F. Grease two muffin trays with cooking spray; set aside. In a small sauce pan, melt butter.
Cut 2 hot dogs into small pieces. (I cut them in half, long length wise. Then cut those halves into halves again. Then cut those halves into small pieces.) Set aside. Cut the remaining hot dogs into 1 inch bites. You will have some extra pieces.
In a large bowl combine melted butter and sugar. Whisk in eggs and buttermilk, mix well. Stir in small pieces of the hot dogs.
In a separate medium bowl, add flour, cornmeal, baking soda and salt, and mix well. Whisk the dry ingredients into the wet ingredients until just combined.
Spoon about 1/4 cup of batter into each muffin tin, making them 3/4 full. Place one hot dog bite into the middle of each cup.
Bake 13-15 minutes, or until the cornbread is golden around the edges. Cool in muffin trays for 3 minutes, then transfer to a cooling rack or serve and enjoy.
*I just used butter instead of applesauce and I added the hot dog pieces throughout the corn bread.*