Coconut Peanut Butter Snack Bites
Do you need a quick snack to throw together but are low on time? Then these Coconut Peanut Butter Snack Bites are for you! They're the perfect snack to grab and go.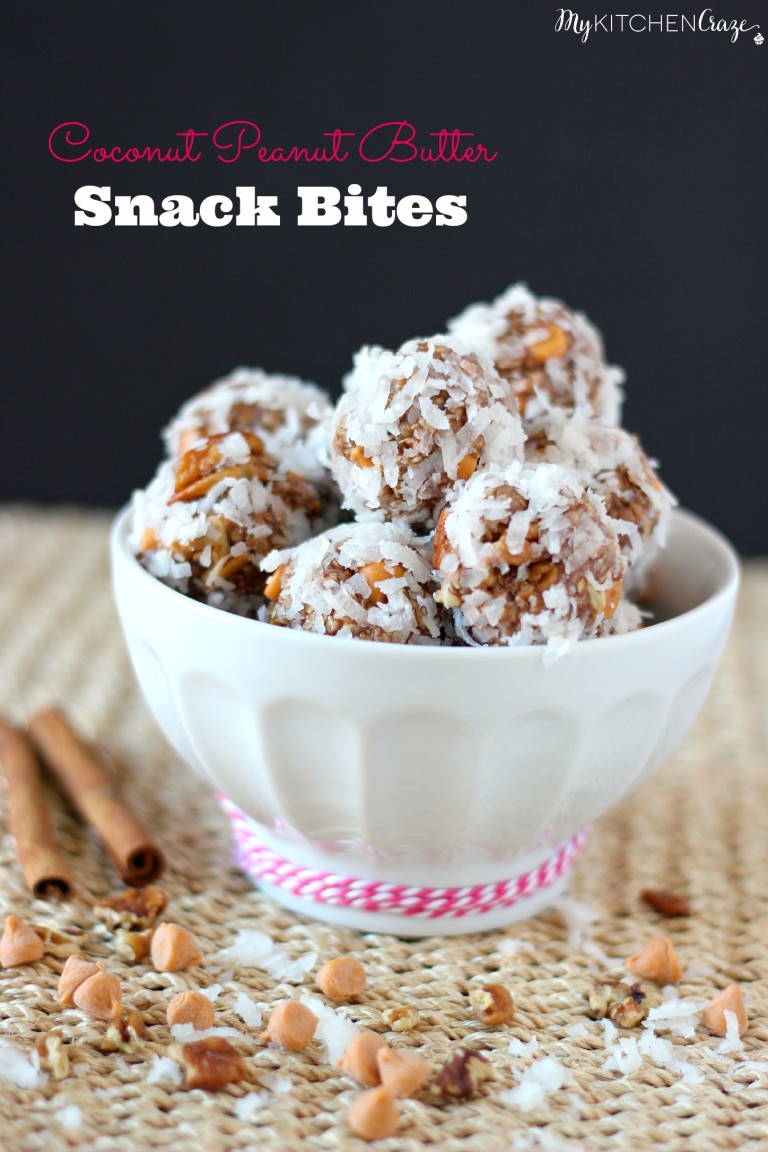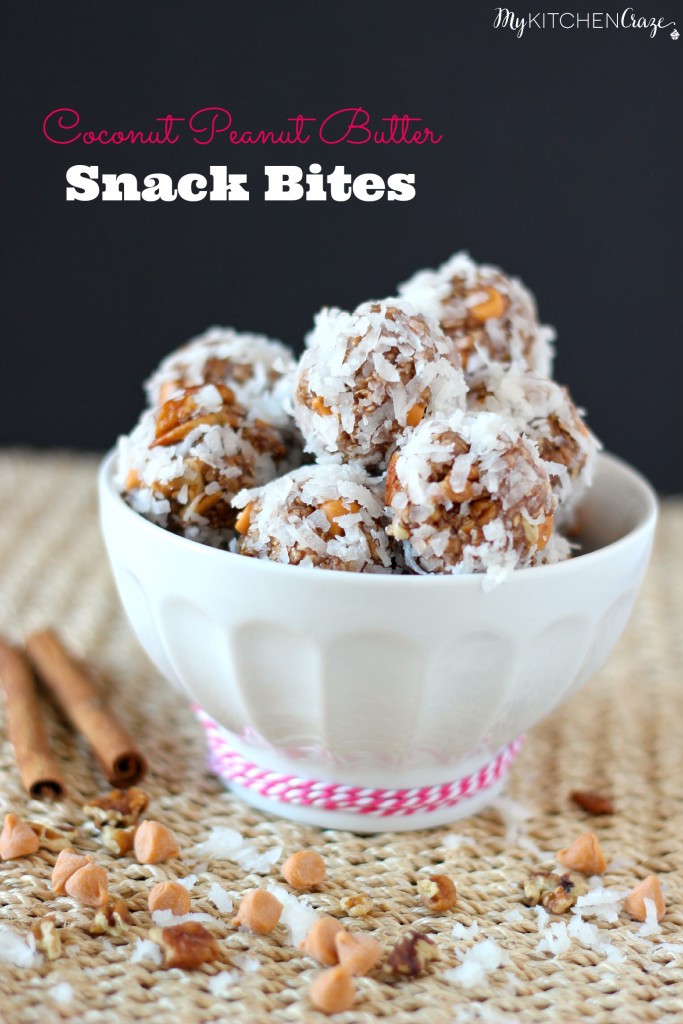 I have a confession to make. I am a snacker. Guilty as charged.
I always have to have snacks on hand at all times. I like to grab something and go. I think I became this way once I started having kids and they started school, sports and everything in between. I just never have the time to sit down and eat something. Honestly, I would rather sit down and enjoy a nice cup of coffee then eat a meal.
I know that is horrible, but true. Can we still be friends?
Also, it never fails when the kids come home from school they are starving. I mean Stttrrraavving! Do they not eat the lunch I made them? But it never seems to amaze me. Right when they walk in the door they want a snack.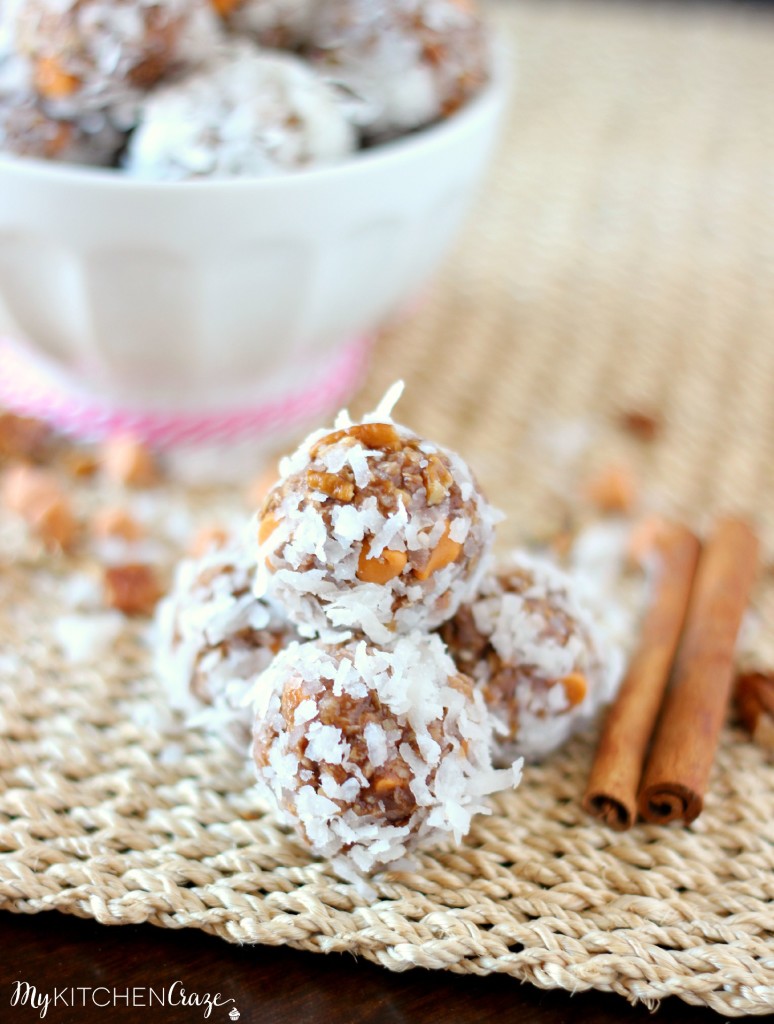 I got the idea to make these from these No Bake Oatmeal Bites that I made a long time ago (sorry for the yuckie pictures). I had just bought the new Reese's Peanut Butter Spread and really wanted to use it too. On a side note, that peanut butter spread is Delish! Yum! I could eat it by the spoonfuls. Hence the reason I needed to make these Coconut Peanut Butter Snack Bites. It needed to leave my house and go away immediately.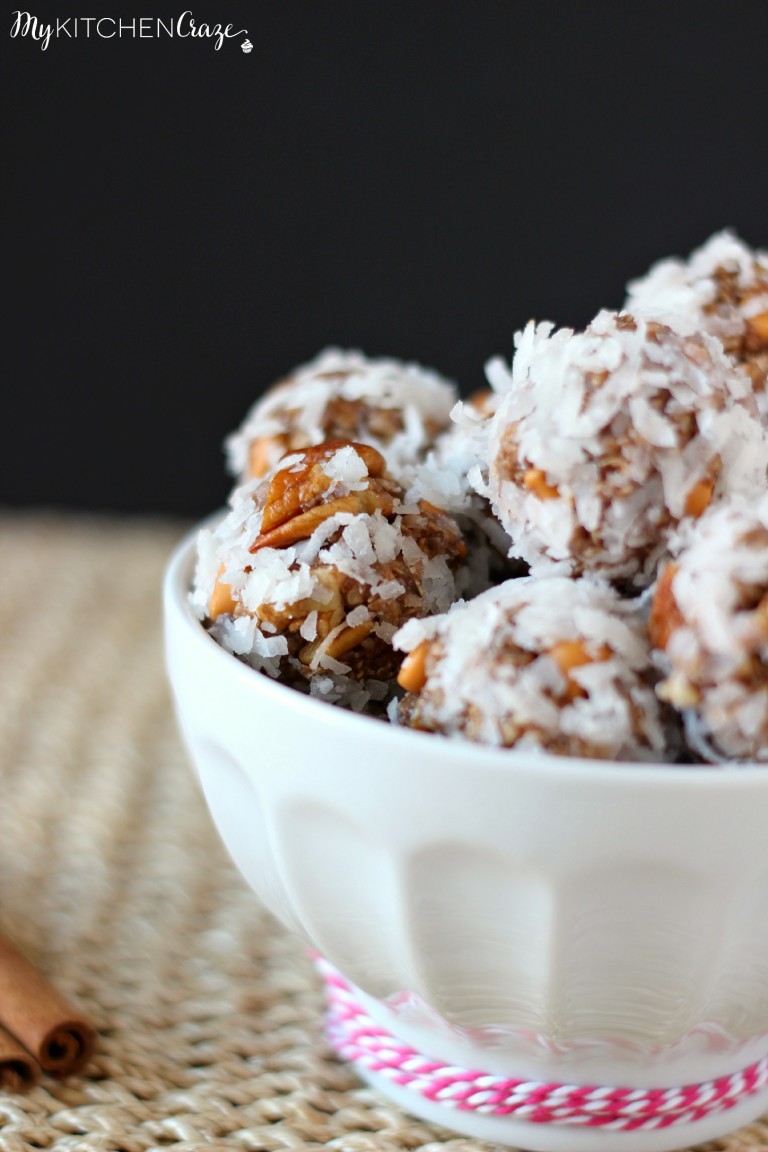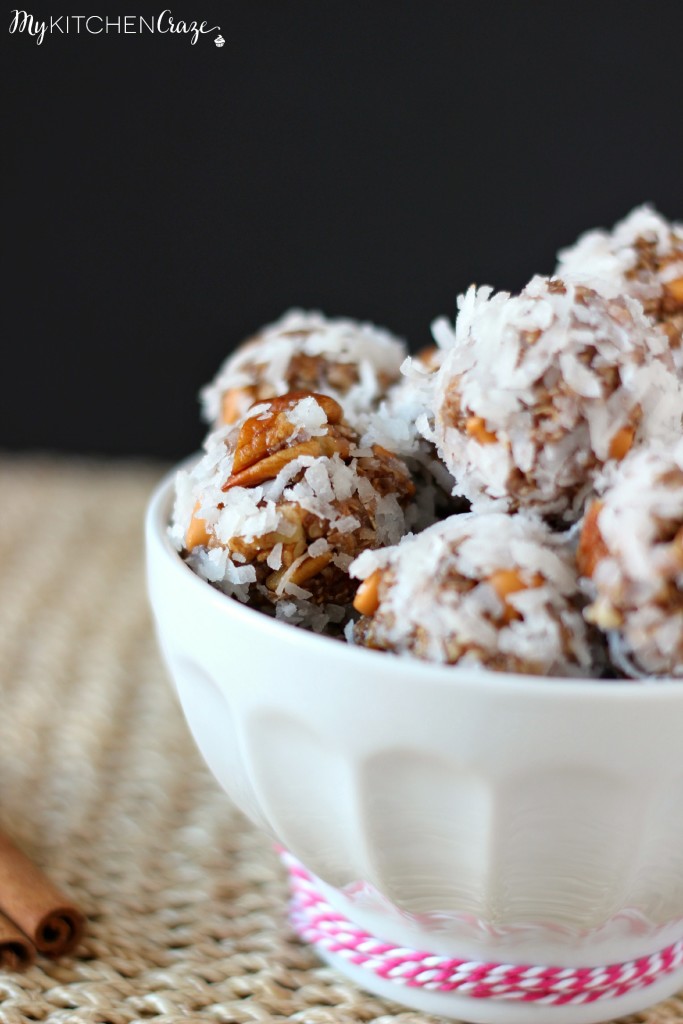 I also added some coconut, butterscotch chips, pecans and honey to bind everything together. I used sweetened coconut but if you want to lower your calorie intake you can use unsweetened. These are easy to make and take only 30 minutes to chill in the fridge. Once they are chilled you roll them into balls and coat with that coconut. Then snack away!
These snack bites are amazing and taste delicious. They are the perfect snack for your kids when they come home from a long day at school or perfect for you after your morning run. Or in my case, just because I want smacks.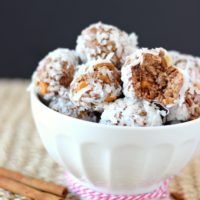 Get the Recipe:
Coconut Peanut Butter Snack Bites
Ingredients
1 1/2

cups

old fashioned oats

1/2

cup

Reese's peanut butter spread or regular peanut butter

1/3

cup

honey

1

teaspoon

vanilla extract

1/2

cup

butterscotch chips

1/3

cup

pecans

,

chopped and crushed a little

1/3

cup

shredded coconut
Instructions
In a large mixing bowl add oats, peanut butter, honey and vanilla extract, mixing throughly. Mixture will be very thick and sticky.

Stir in butterscotch chips and pecans.

Place in the refrigerator for 30 mins.

Place shredded coconut into a small bowl. Roll cold mixture into bite size balls.

Cover and roll peanut butter bites in the shredded coconut, pressing coconut to the bites so it will stick.

Refrigerate until ready to eat. Enjoy!