Creamy Potato Salad
Everyone needs a good potato salad recipe. Don't you think? I've always thought potato salad was something you only got at a deli or super market. I never knew you could actually make it yourself and taste delicious!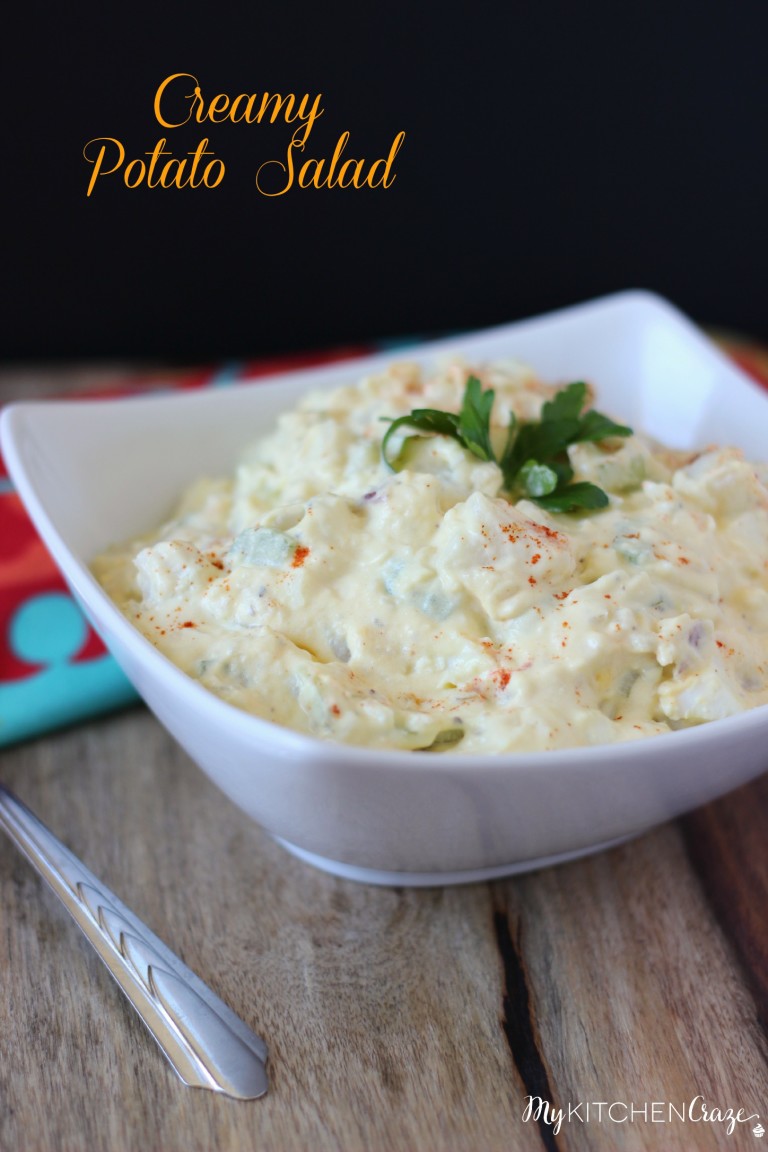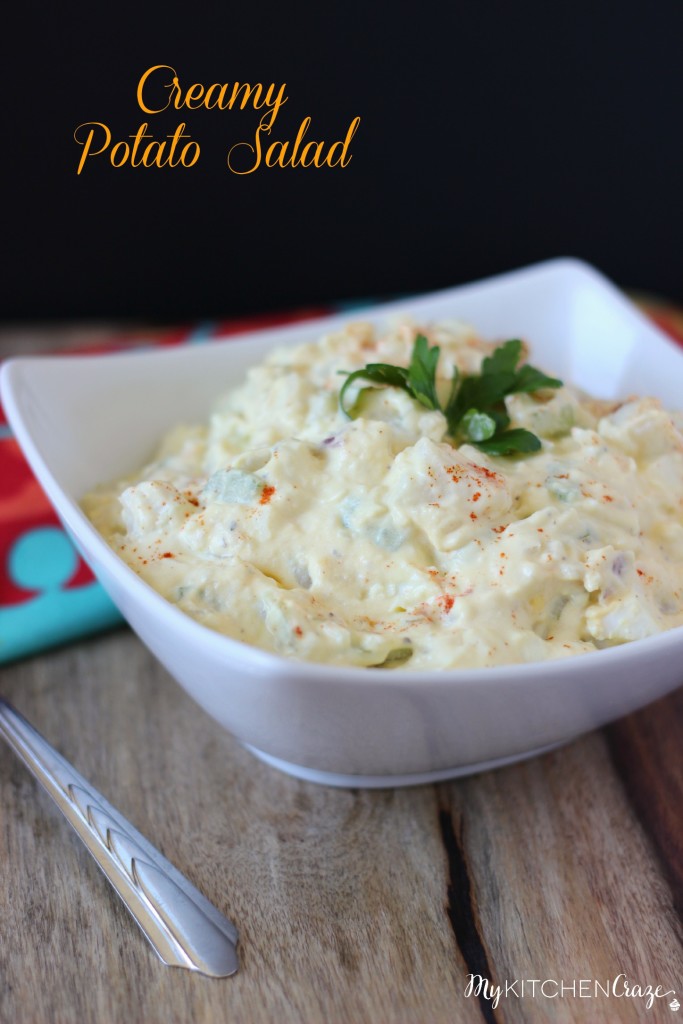 Once I started really cooking, my hubby and I wrote down a list of recipes that we wanted to try and see if they tasted better homemade or restaurant style. I've tried numerous recipes and some (for example egg drop soup) just taste better restaurant style. In my opinion. But some have turned out really good!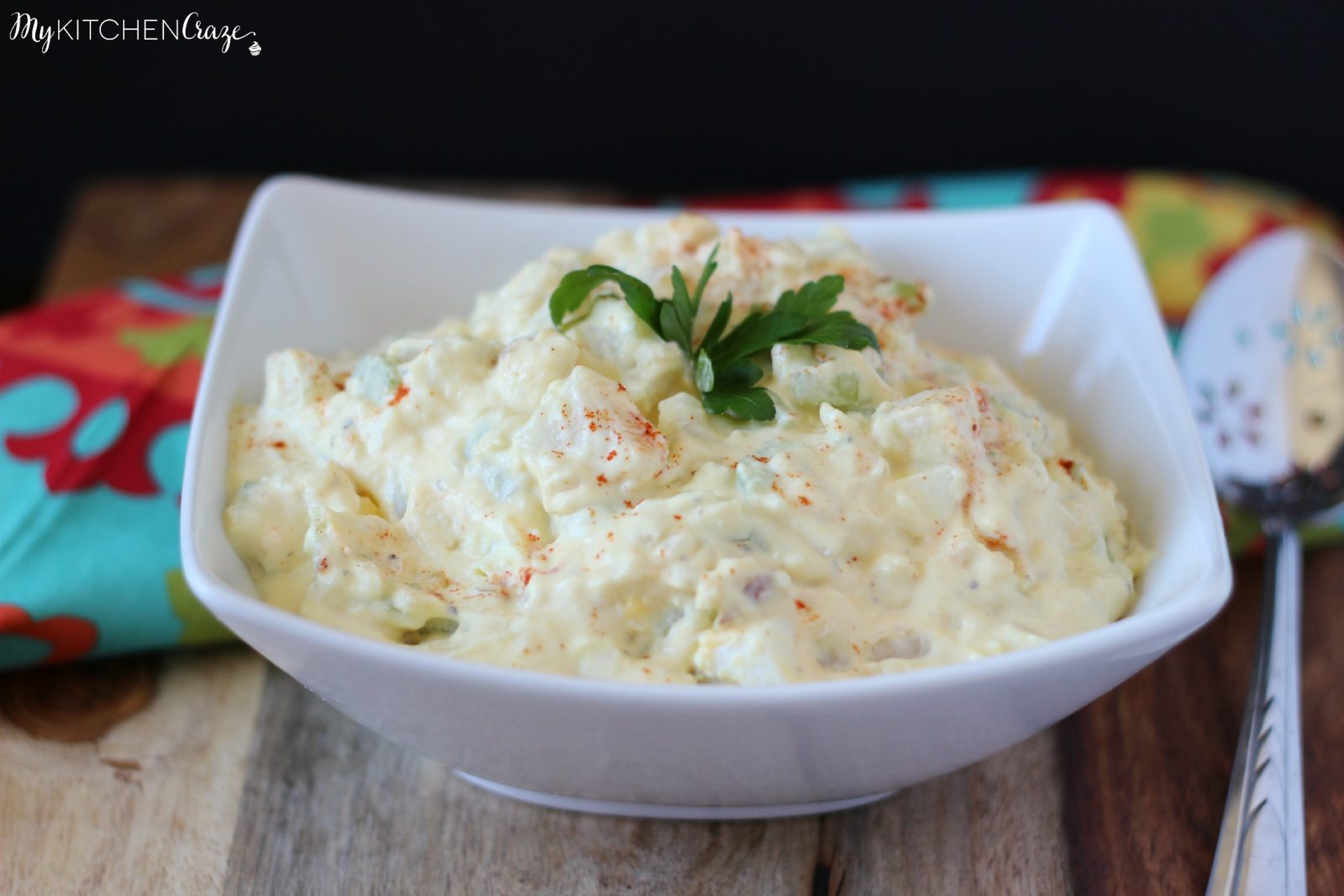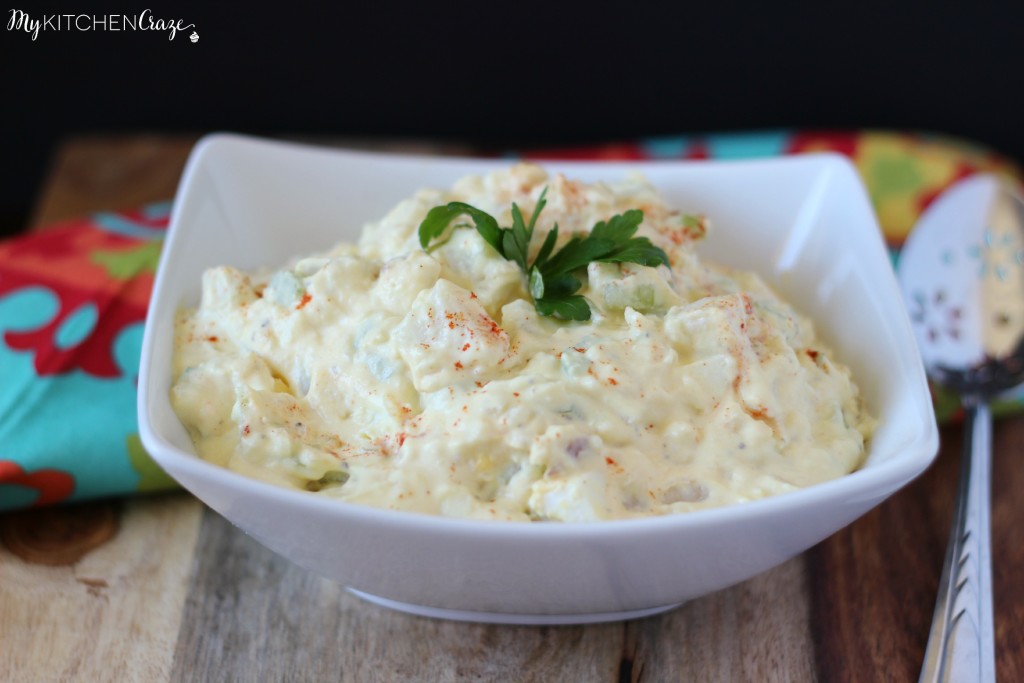 For instance, this Creamy Potato Salad. I can't go back to store bought any more. Nope can not do it!
I actually tried once and I could actually taste the…what do you call it. The preservatives, the taste of the container, I really don't know, but it just wasn't the same any more.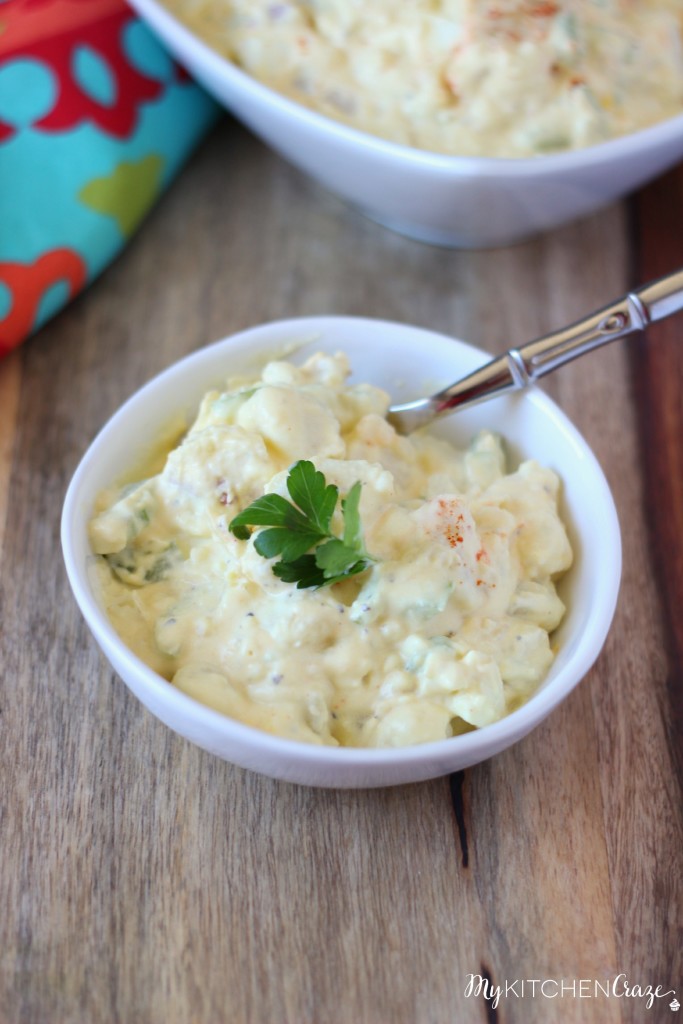 This potato salad is actually very simple to make. The only time consuming aspect is the chilling part. But you knew that right? Potato Salad has to be cold. Has. to. be. COLD!! No if's and's or but's.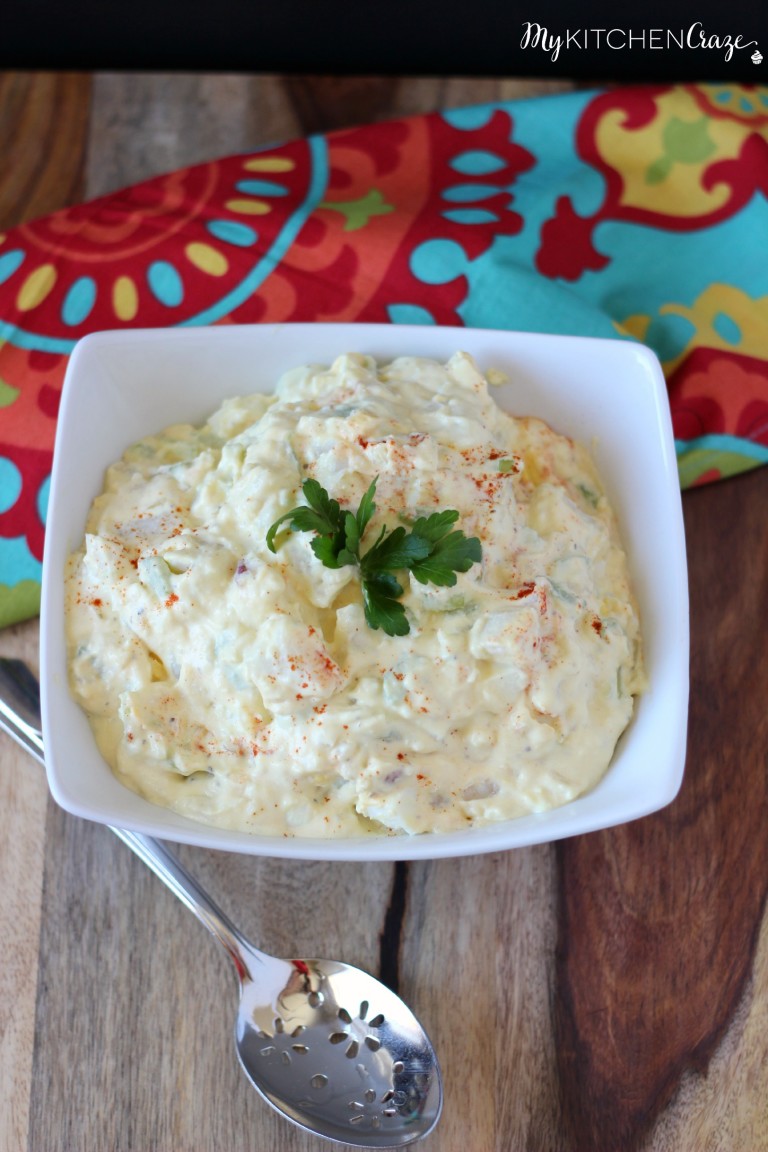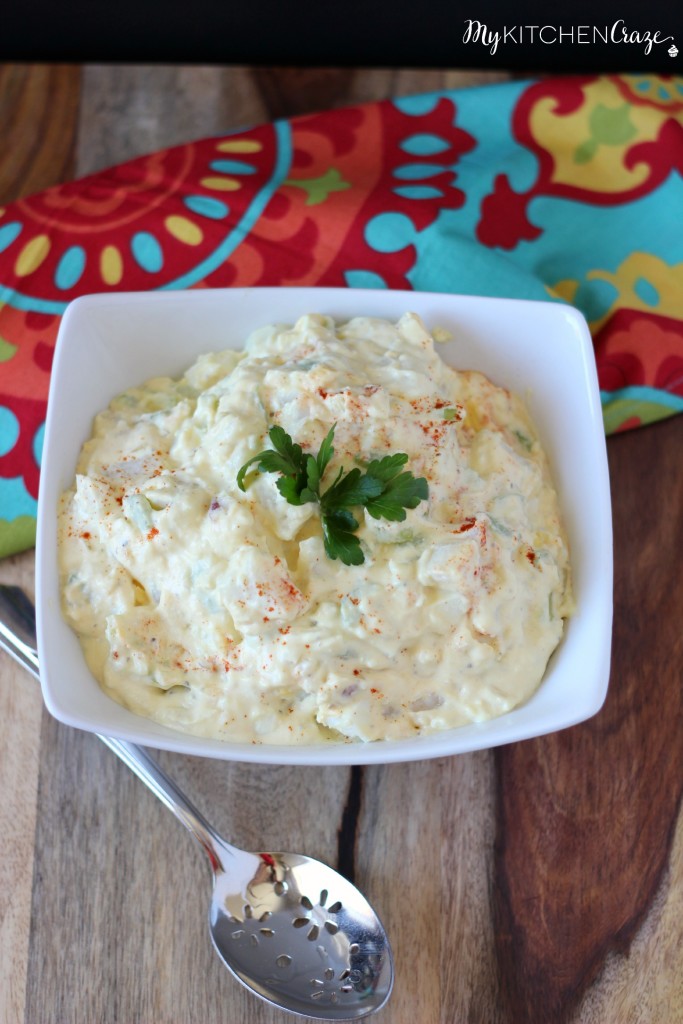 You need at least 4 hours of chilling time before serving this dish. But the flavors are spot on! You'll never go back to pre-made potato salad again. Promise. Try it!! You are going to love the flavors…potatoes, celery, mustard, hard-boiled eggs…yum. I want some now. Enjoy!!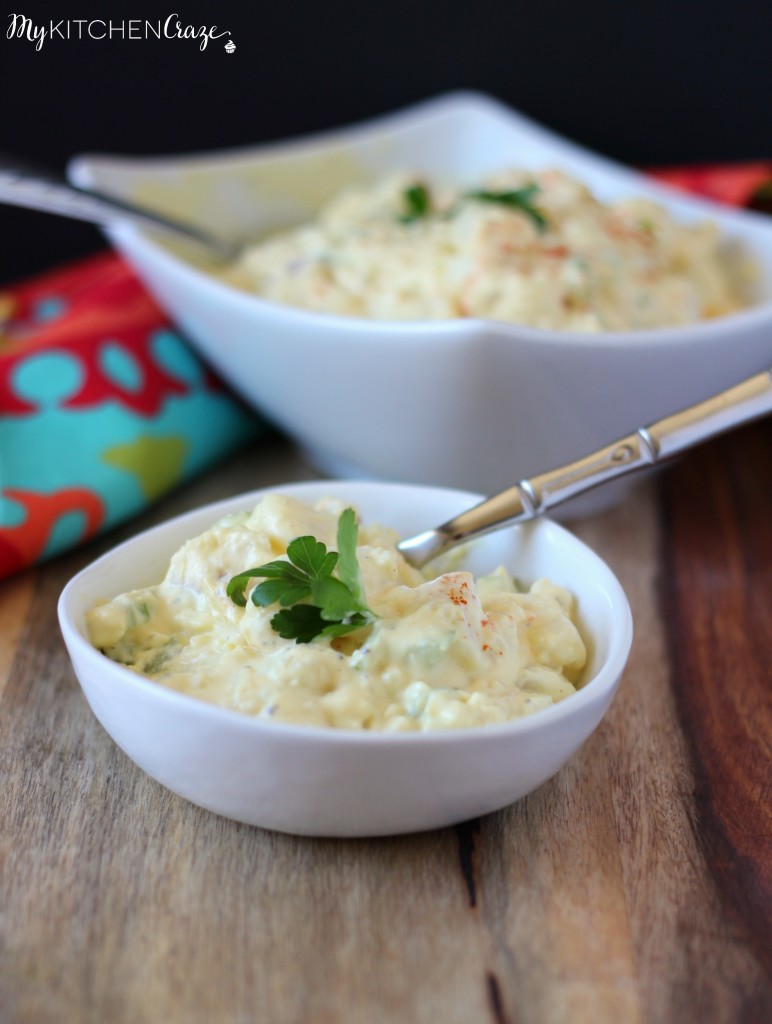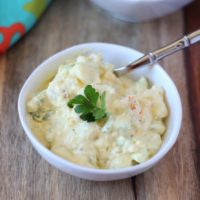 Get the Recipe:
Creamy Potato Salad
Ingredients
6

medium unpeeled Yukon or Russet potatoes

,

about 2 pounds

1 1/2

cups

mayonnaise

1

tablespoon

apple cider vinegar or white vinegar

1

tablespoon

mustard

1

teaspoon

salt

1/2

teaspoon

pepper

2-3

medium stalk celery

,

chopped, about 1 cup

1

medium onion

,

chopped, about 1/2 cup

4

eggs

,

hard boiled, chopped

garnish

,

paprika
Instructions
In a soup pot, place potatoes and cover with water. Cover and bring to a boil, then reduce to low heat.

Cook potatoes 30-35 minutes or until tender. Drain and let cool. Once you can handle the potatoes, peel and cut into small cubes.

In a large bowl, mix together the mayonnaise, vinegar, mustard, salt and pepper. Add in celery and onions, mixing throughly. Add in potatoes and toss until potatoes are evenly coated.

Stir in eggs and sprinkle with paprika. Cover and refrigerate at least 4 hours to chill and blend the flavors together.

Enjoy!