Coconut Lemon Blondies
 Coconut and Lemon come together to make a cake-y, moist and flavorful Blondie. These blondies will be the hit of any party or great on your dessert table.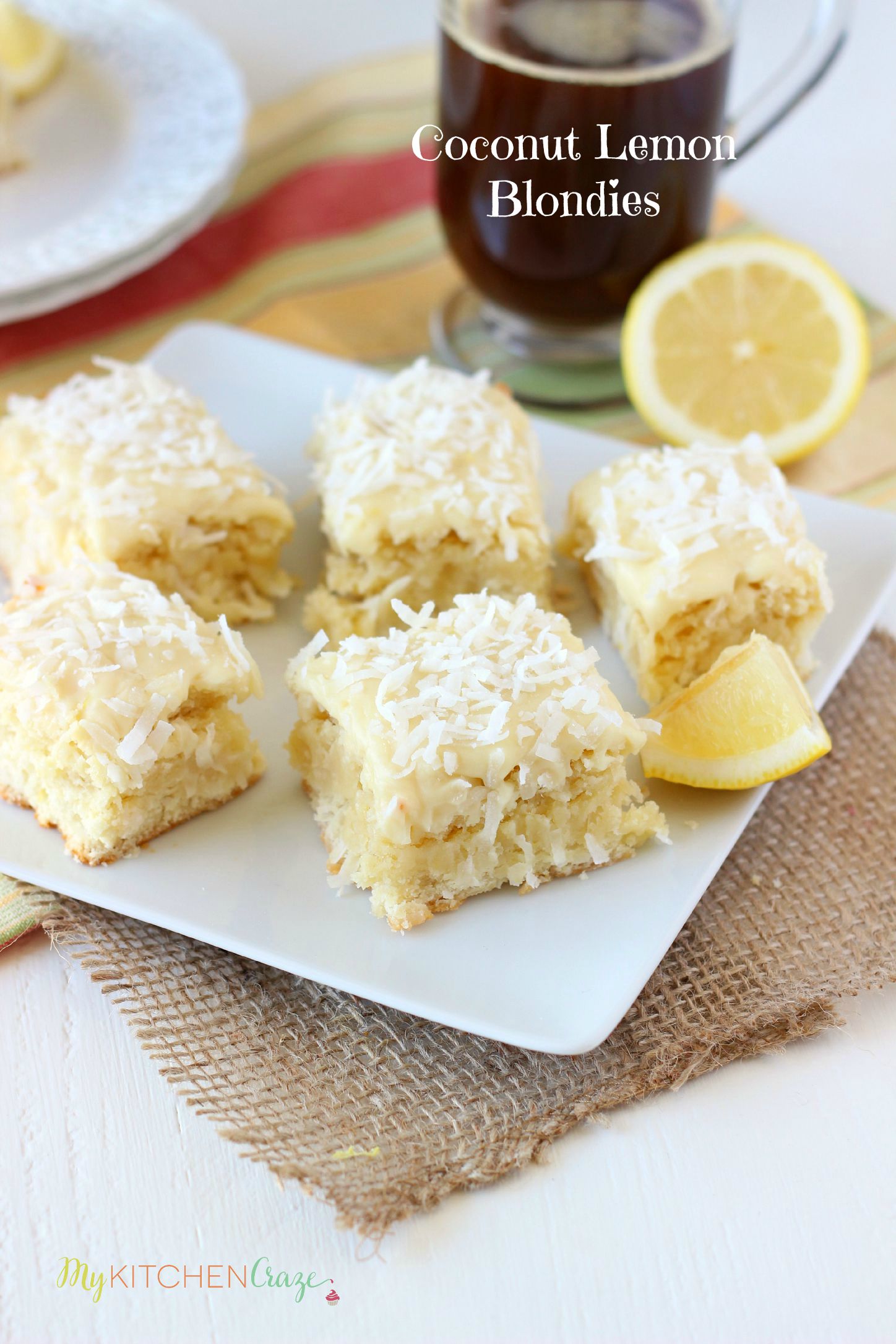 I've decided since this little space of mine is having more and more views, that it was time to update some of my old photos. I wanted to start out with my favorites. So what could be better than these Coconut Lemon Blondies.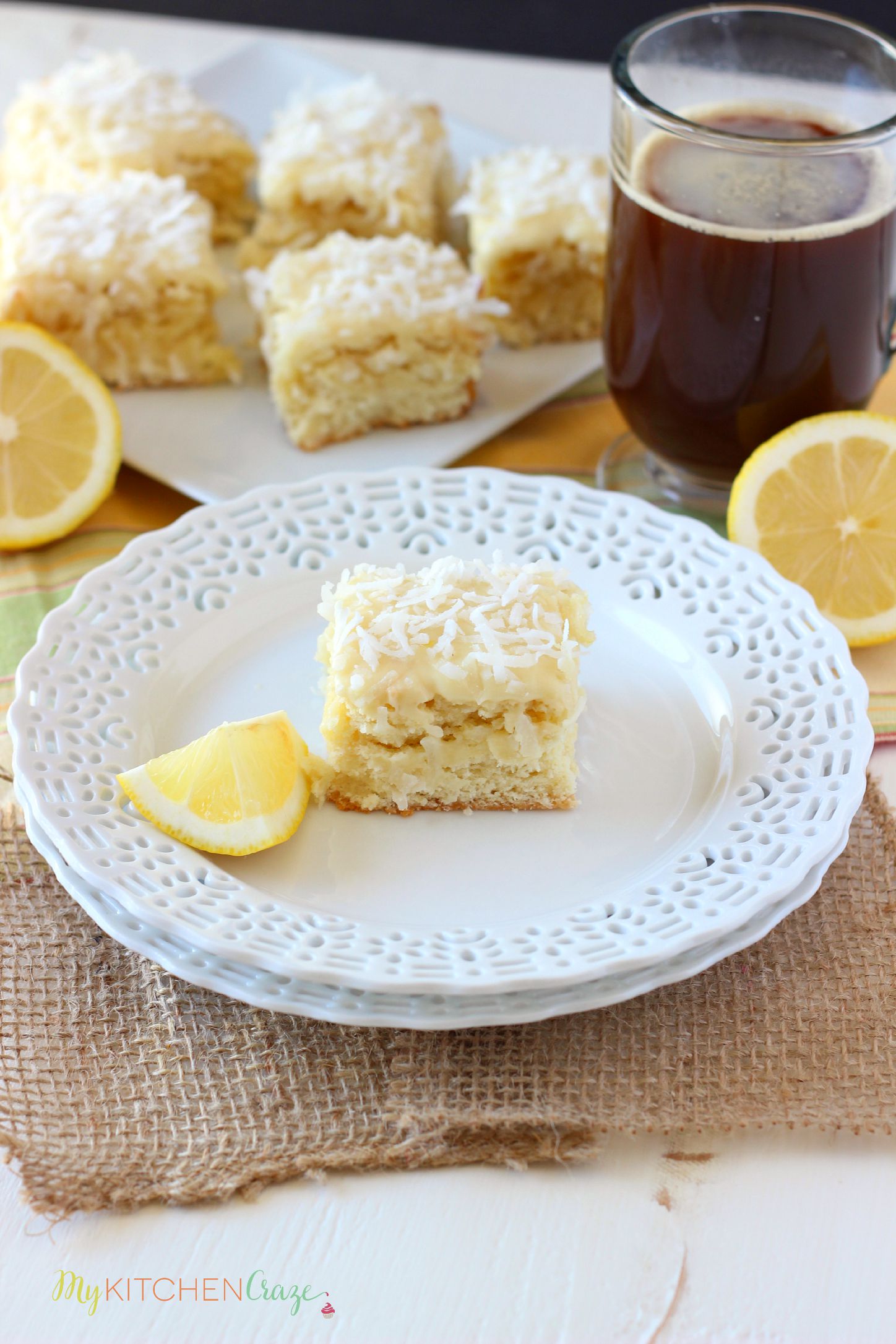 Last week one of my husband's co-workers asked if I could make her something lemon-y. Since I wanted to re-shoot some recipes, I knew I had to make these blondies for Lynn. I was super excited for my husband to take these to her. Come to find out later that day, Lynn doesn't even like coconut. Since she loves all of my goodies, she ate one of the blondies squares. Now I know for next time…no coconut for Lynn. 🙂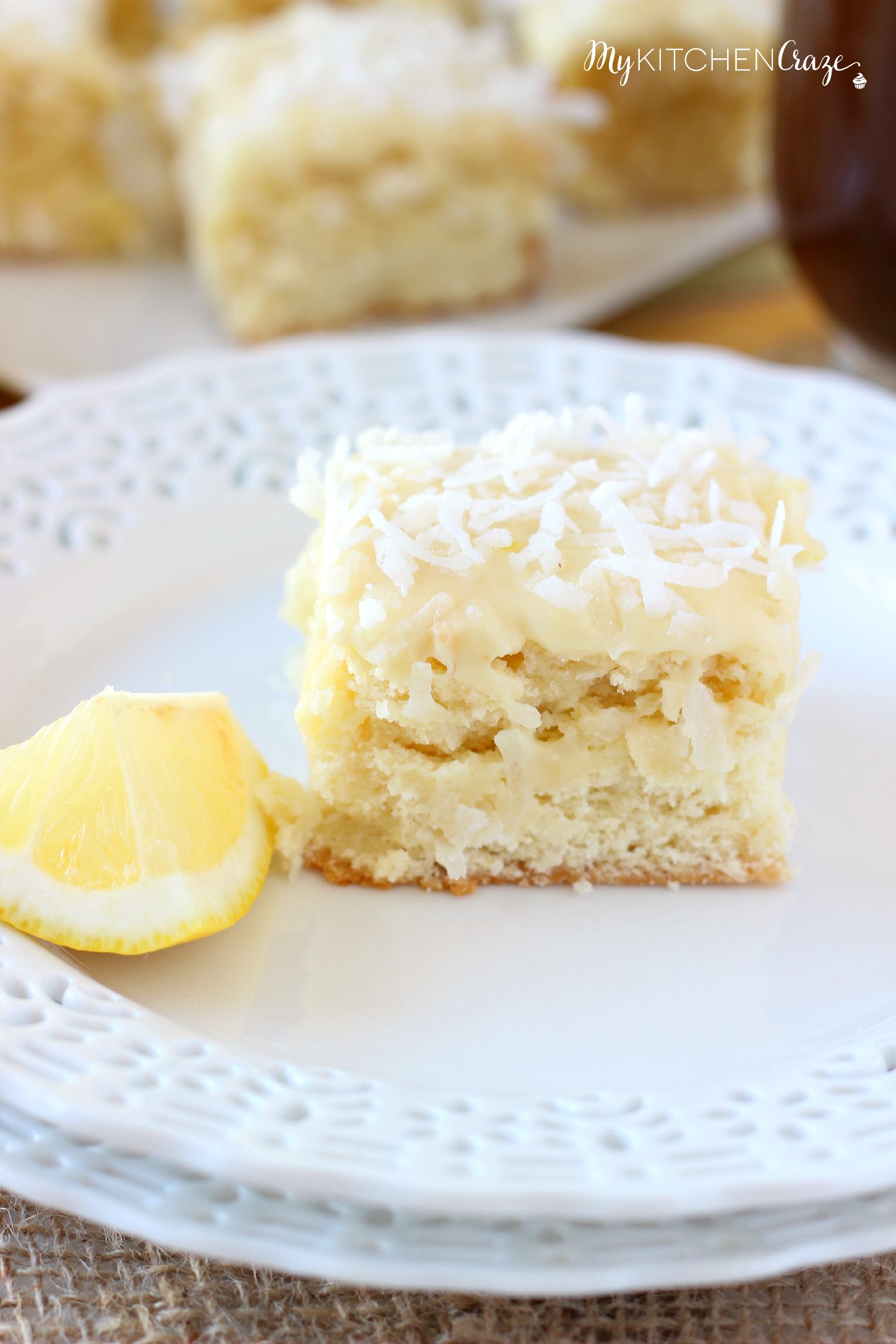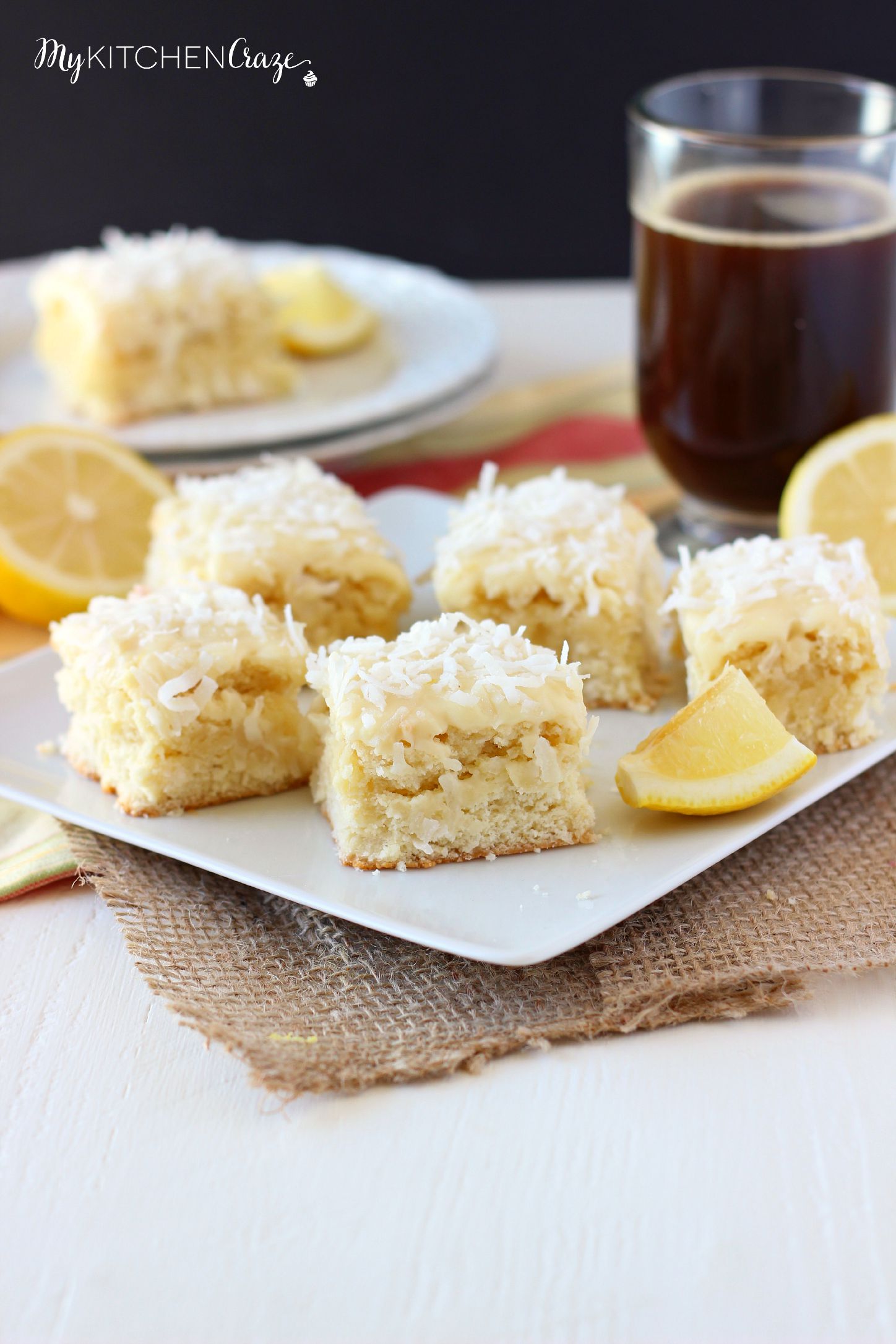 On the other hand I love coconut! I'm actually a little obsessed with the stuff. Add some lemon to the mix and I'm in heaven. Lemon and coconut are a great combination and the flavor is out of this world. These blondies are also super-duper easy to throw together, but taste like a cookie and cake combined. What's not to love, right?
Moist, crumbly coconut & lemon blondies cooked to perfection, then frosted with a white chocolate creamy frosting. These blondies are perfect for an outdoor BBQ, birthday party or just because you feel like some darn good blondies.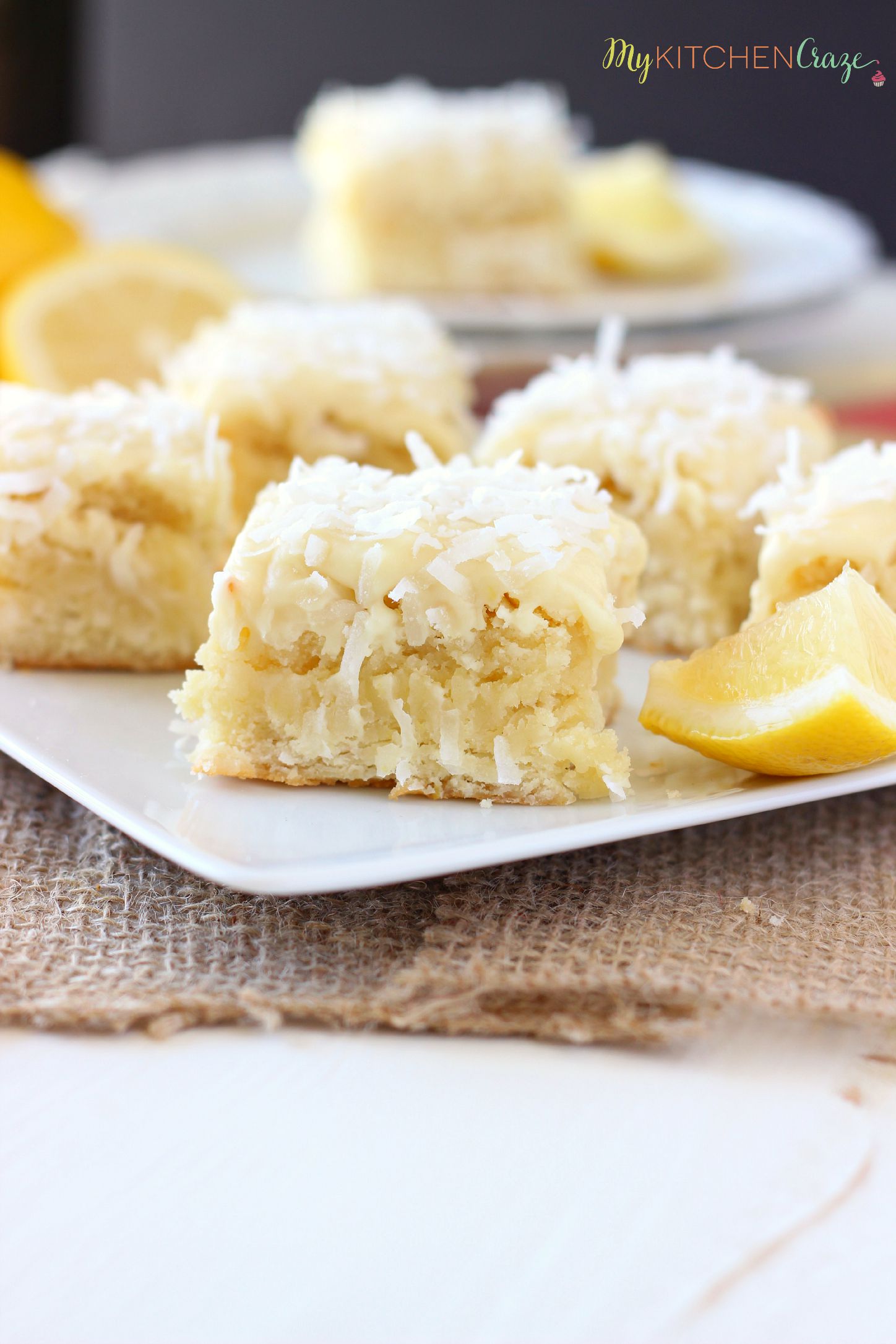 Stay tuned for more updated recipes. All of my recipes are tried and true recipes that my family and I love, so I know you'll love them too. And I've gotten a little better at my photo shoots, hehe. Stay tuned!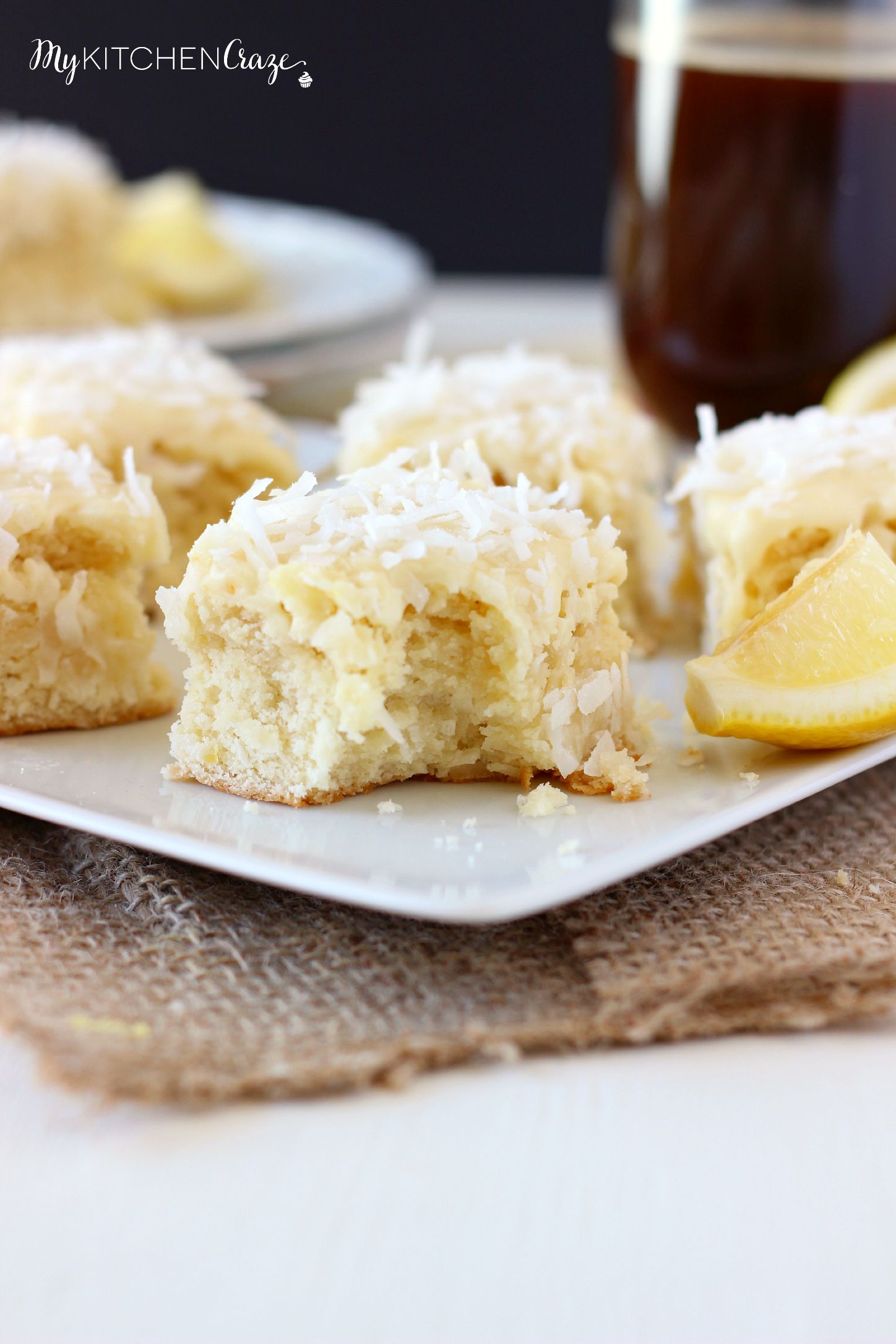 Lemon Blondies
Author:
Prep time:
Cook time:
Total time:
Ingredients
[b]Blondies:[/b]
1 cup sugar
1/2 cup (1 stick) butter, softened
2 eggs
1 teaspoon vanilla extract
3 tablespoons lemon juice
1 teaspoon lemon zest (about 1 lemon)
1 teaspoon baking powder
1/4 teaspoon salt
2 cups flour
1 cup coconut
[b]Frosting:[/b]
1/2 cup white chocolate chips
2 tablespoons butter
1/3 cup powered sugar
1/2 teaspoon vanilla extract
1 teaspoon lemon juice (optional)
1- 2 tablespoon heavy cream
extra coconut, for garnish
Instructions
Blondies: Preheat oven to 350 degrees F. Line a 9×9 pan with foil and spray with cooking spray; set aside.
Using your stand mixer, cream together the sugar and butter until light and fluffy.
Add the eggs and vanilla. Mix until well combined. Mix in lemon juice and zest.
In a small bowl, add baking powder, salt and flour. Whisk to combine.
With the stand mixer on slowly add the flour mixture and mix until just incorporated.
Fold the coconut into the batter, making sure not to over mix.
Spread batter into prepared pan. Bake for 23-25 minutes, or until toothpick inserted comes out clean.
Cool completely before frosting.
Frosting: Melt butter and chocolate chips together in a microwave safe medium bowl. Stir chips after 30 seconds to make sure chips aren't overheating. Once chips are melted, stir in powered sugar, vanilla and lemon juice, if desired. Stir in cream to get desired consistency, about 1 tablespoon. Use more if needed. The mixture isn't your typical frosting, but it will taste great on top of the blondies. Spread evenly over the top of your blondies.
Sprinkle with extra coconut.
Cut into squares and enjoy!
Notes
Recipe Source: [url href="http://www.crazyforcrust.com/2013/03/lemon-coconut-blondies/" target="_blank"]Crazy for Crust[/url]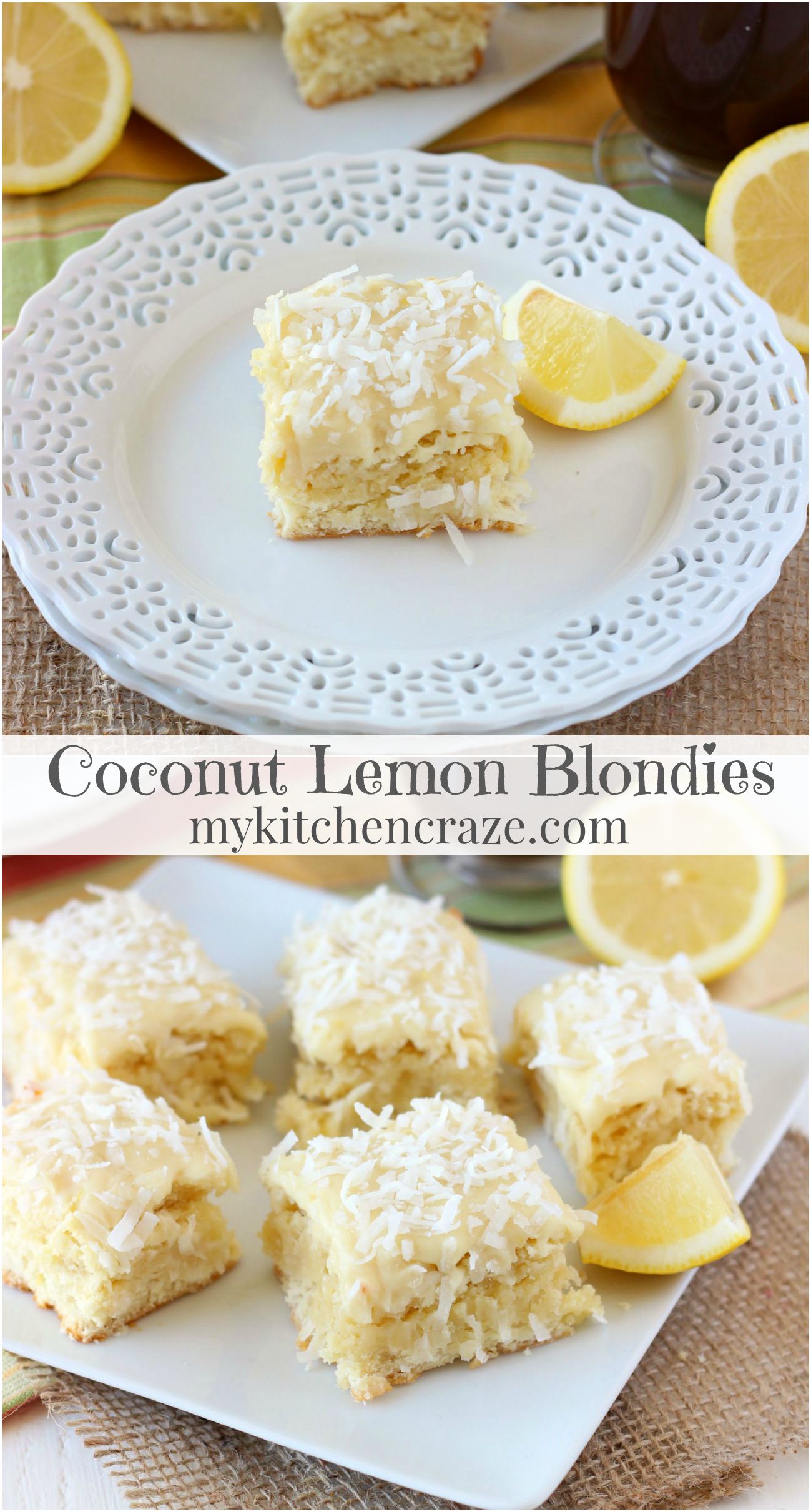 Want some more lemon recipes? I've got you covered!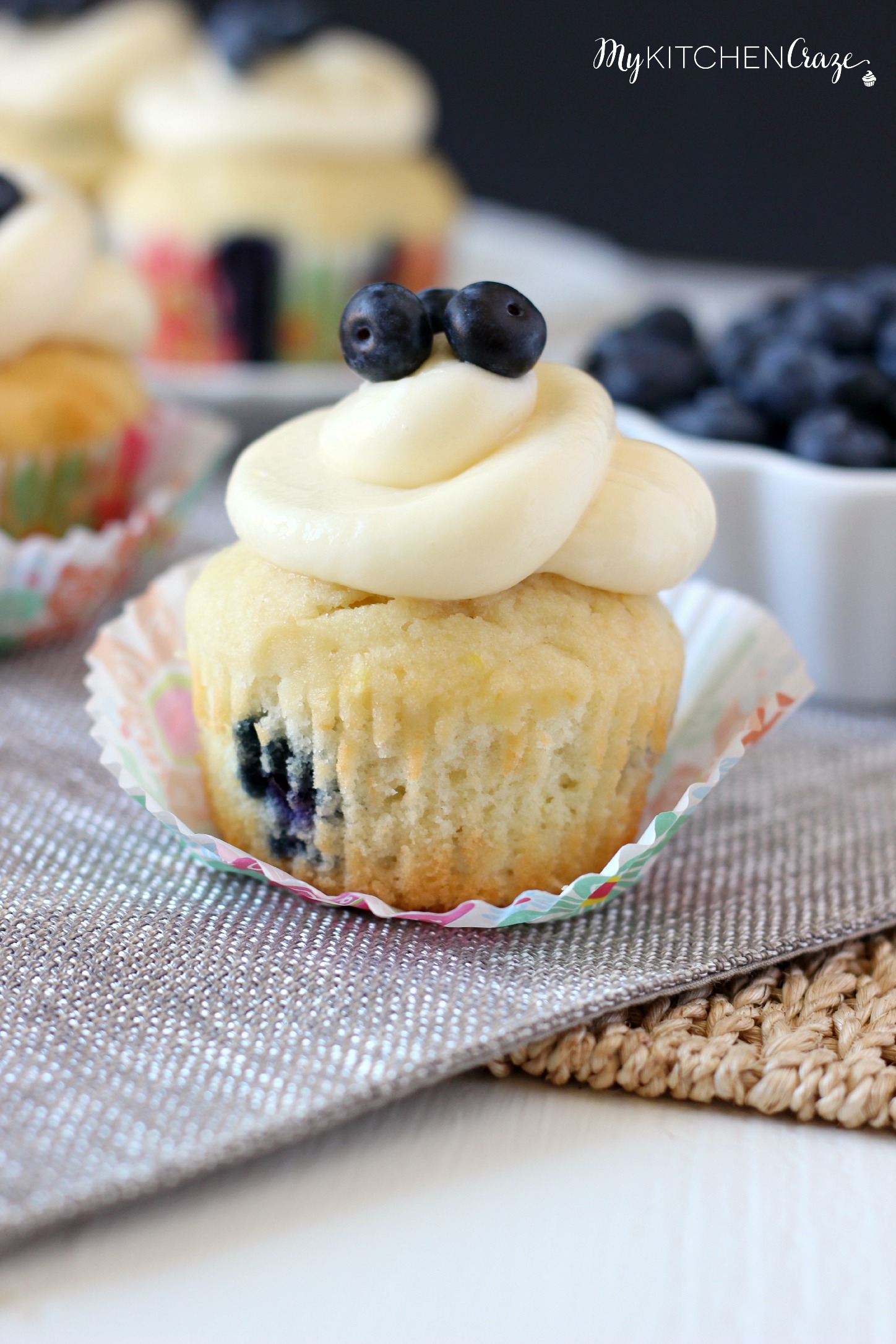 Lemon Blueberry Cupcakes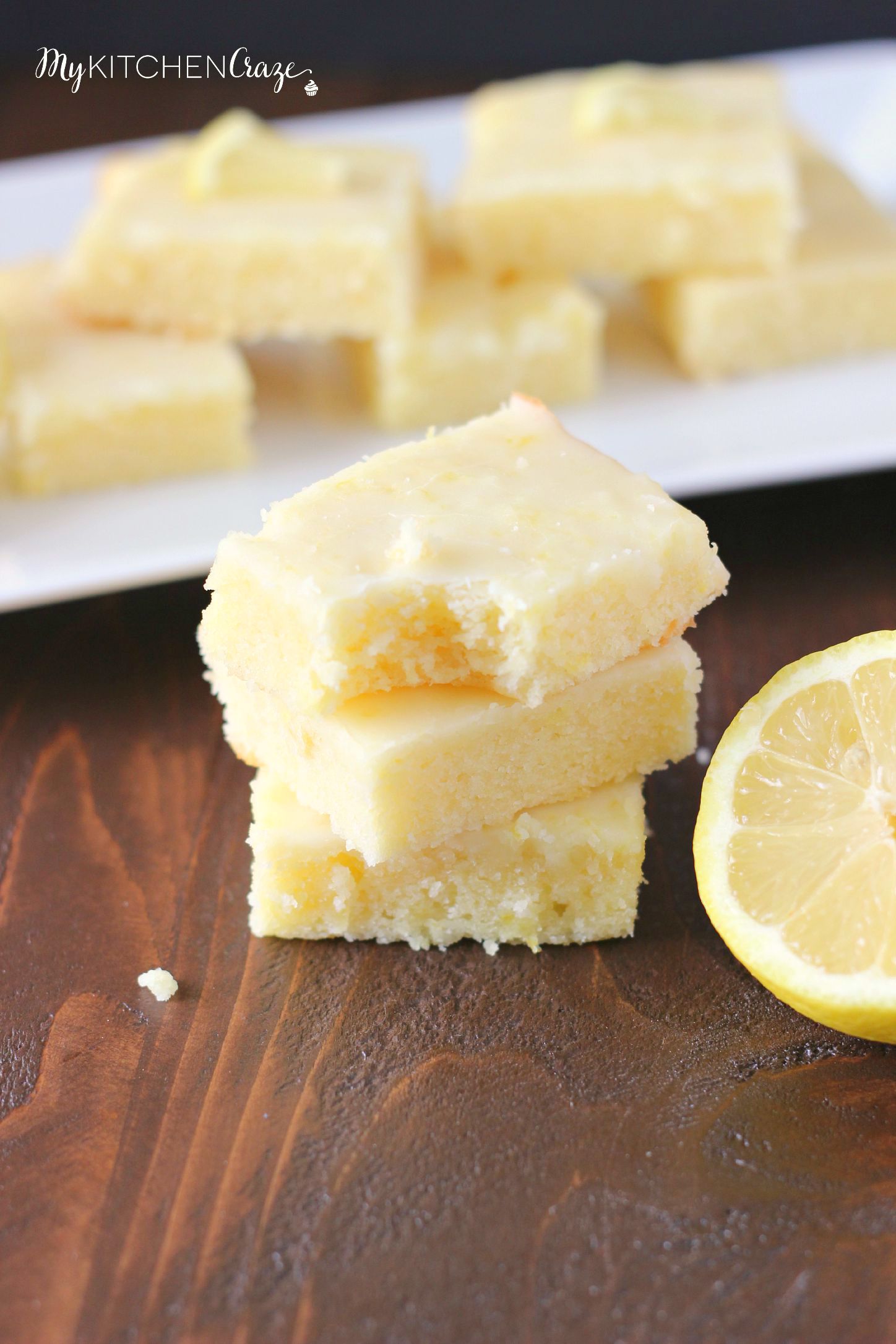 Glazed Lemon Brownies
More lemon recipes from around the web:
Sugar Cookie Lemon Tarts by Inquiring Chef
Mini Lemon Hand Pies by Lemons for Lulu
Lemon Creme Crumb Bars by Cooking Classy
The Best Lemon Bars by Mel's Kitchen Cafe