Strawberry Cupcakes with Strawberry Buttercream
Need something for your special sweet someone? These Strawberry Cupcakes with Strawberry Buttercream are it. They are fluffy, moist and uses fresh ingredients. Perfect for any special occasion!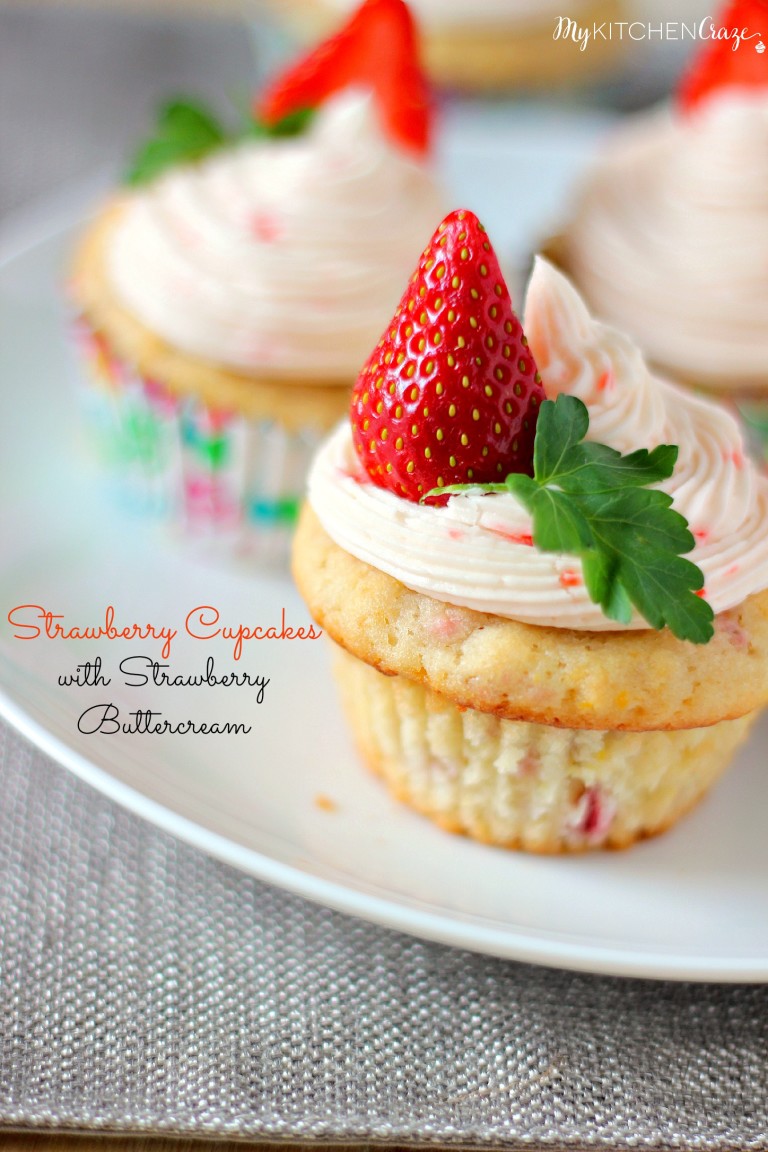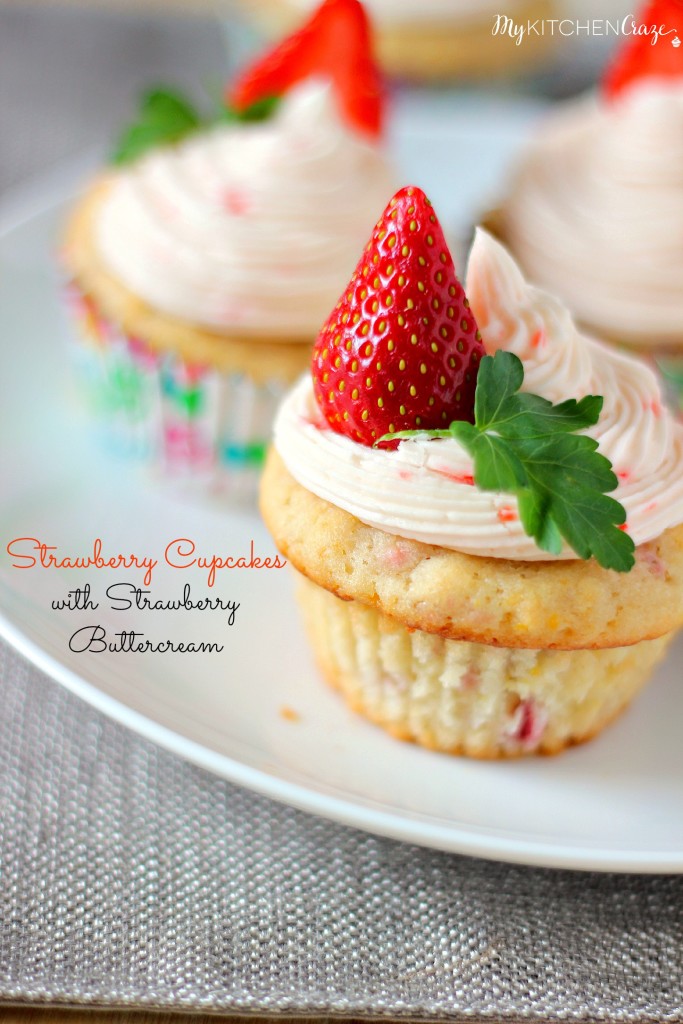 My hubby and I've been married for 13 years now, so we don't really celebrate Valentines Day. We do stuff through out the year so when Valentines Day comes we don't really do much. I like to make a nice dinner with some nice wine and of course there has to be dessert. There always has to be dessert and these Strawberry Cupcakes with Strawberry Buttercream would be the perfect Valentines Day treat!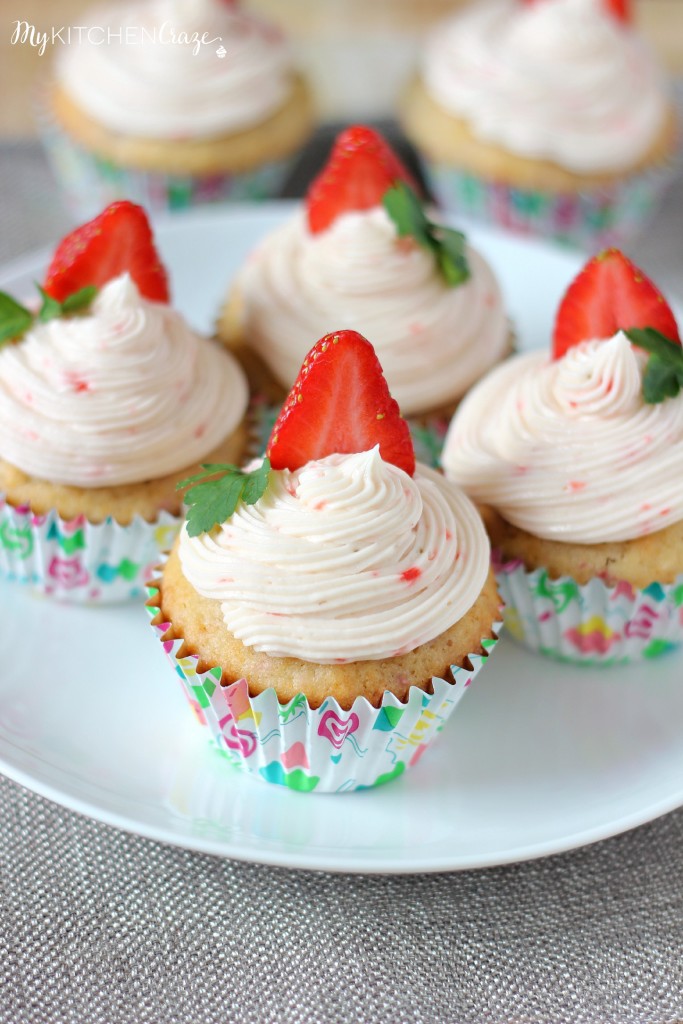 Before we get to the recipe I gotta ask, what kind of dessert person are you? What do I mean you ask?
Well, are you a candy, chocolate, cookie, cake or everything kinda of person?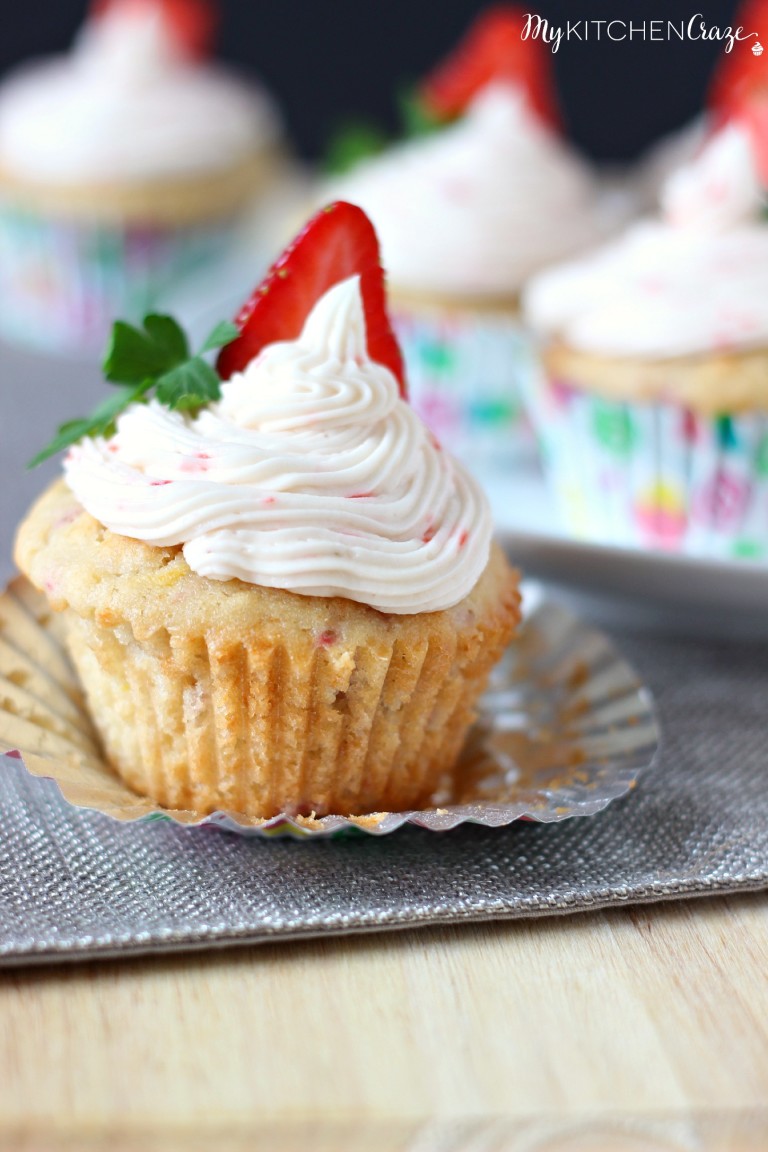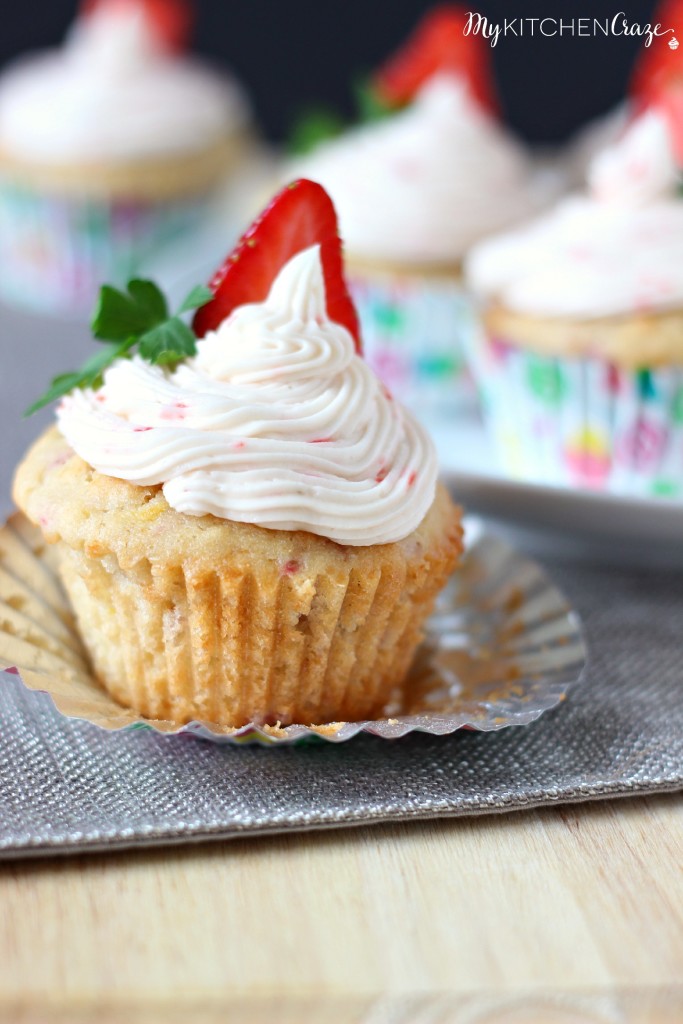 Me, I like a little bit of everything, but if I really had to pin point it, I would say I'm a bar/brownie kinda of gal. Now my hubby on the other hand isn't a picky eater at all. But he does have his preferences for dessert. He's a fruit person all the way. He loves banana cream pie, banana bread, fruit tarts and really anything that has fruit it in.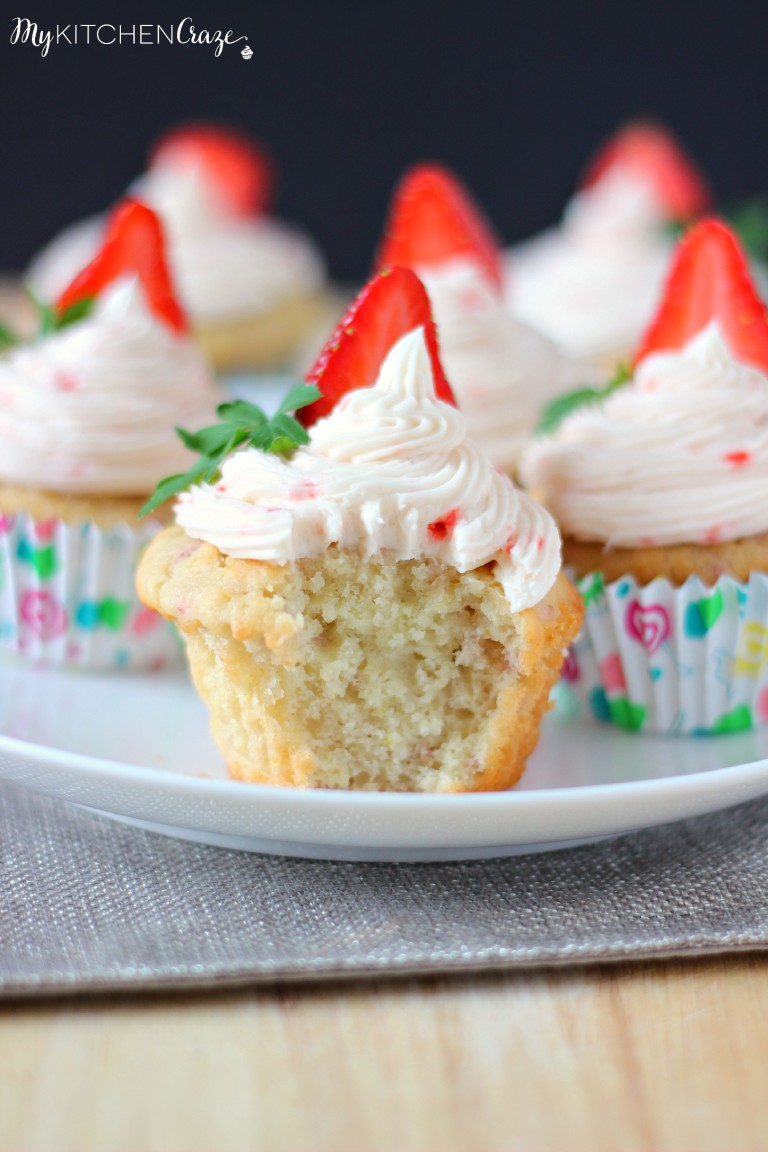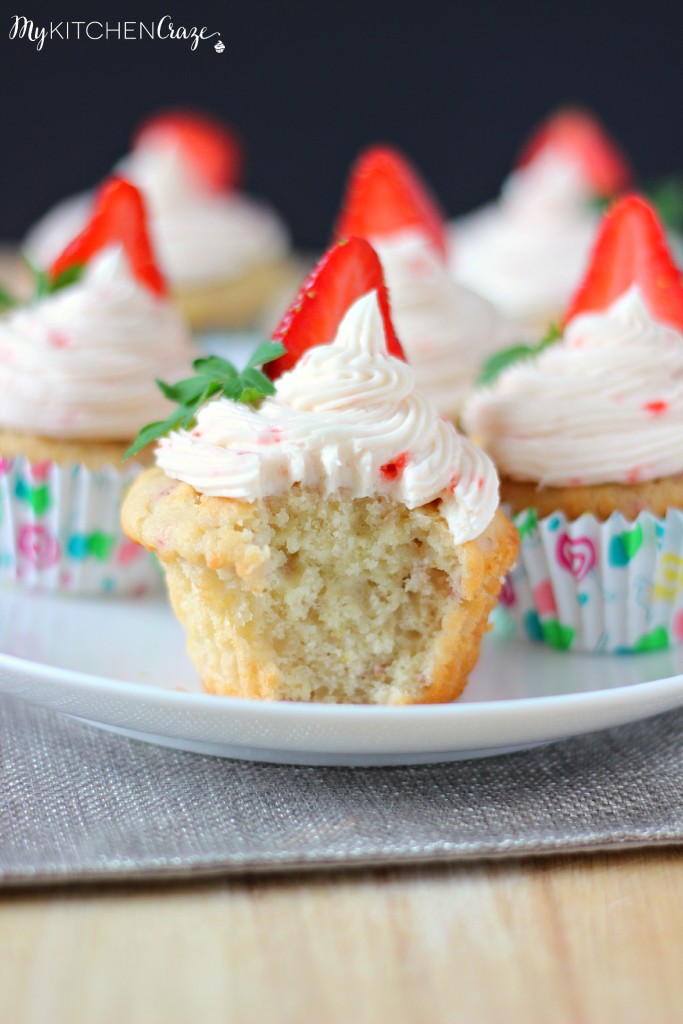 These strawberry cupcakes would be a hit with him.
What makes these cupcakes so unique is the fresh strawberry pieces throughout the batter and then topped with fresh strawberry buttercream. Yum!! Also the cupcake is a vanilla cake that is made all by hand. No boxes needed. I love when you can make delicious desserts and all by hand. That makes me one happy girl.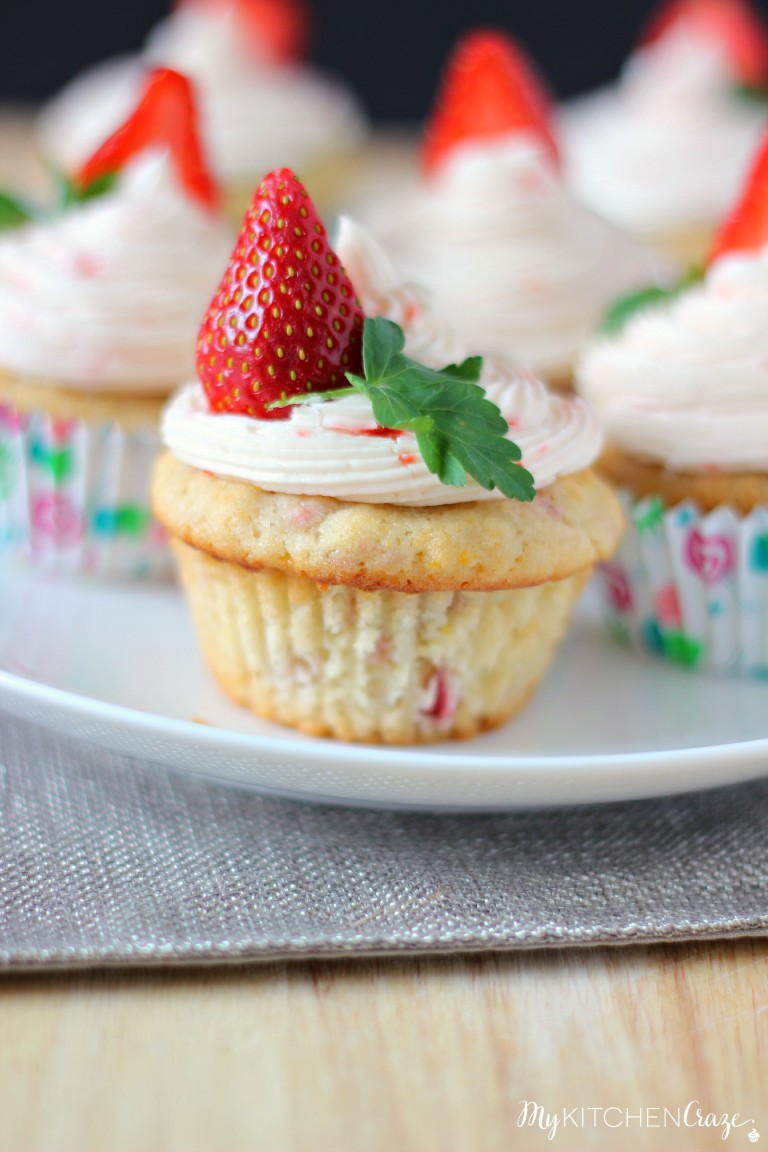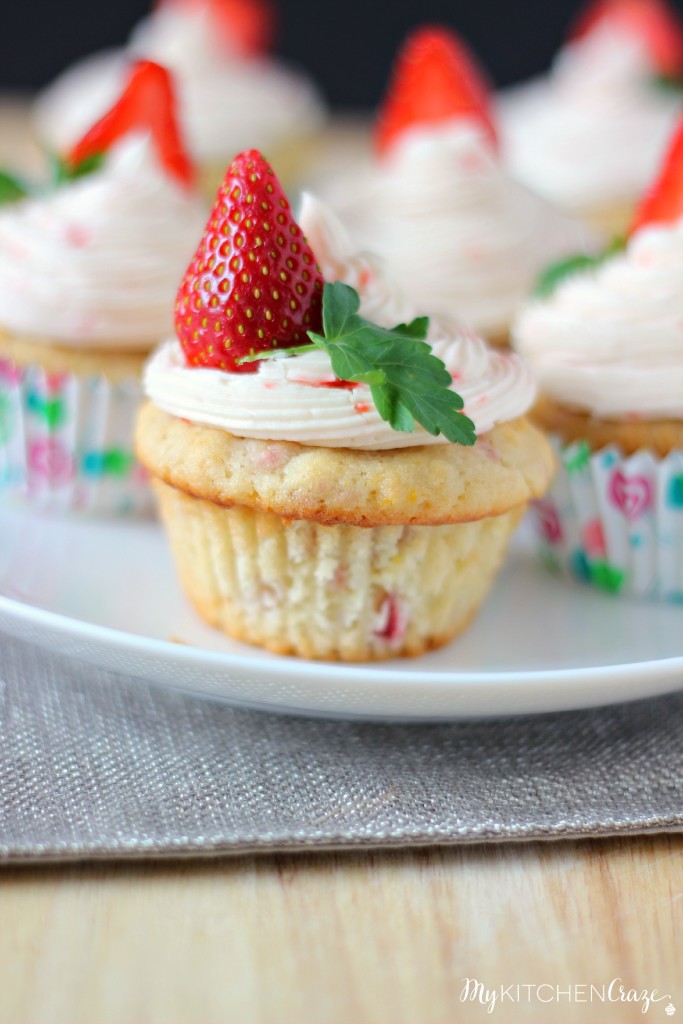 So if you celebrate Valentine's Day, I wish you a happy day with your loved one. I hope you make these Strawberry Cupcakes with Strawberry Buttercream. I know you and your loved one will throughly enjoy them! 😉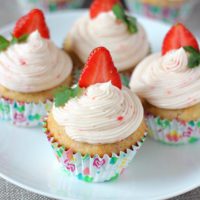 Get the Recipe:
Strawberry Cupcakes with Strawberry Buttercream
Ingredients
Cupcakes:
4

large strawberries

1 2/3

cup

plus 1 tablespoon all-purpose flour

1/2

teaspoon

baking powder

1/4

teaspoon

baking soda

1/2

teaspoon

salt

1

cup

granulated sugar

1/2

cup

1 stick unsalted butter, melted

1

large egg

1/4

cup

strawberry greek or plain yogurt

3/4

cup

milk

1

teaspoon

vanilla extract
Buttercream:
2-3

large strawberry

3

cups

powdered sugar

1

cup

butter

1

teaspoon

vanilla extract

1-2

tablespoons

heavy whipping cream
Instructions
Preheat oven to 350 degrees F. Line a muffin pan with 12 muffin liners and set aside.

Cupcakes: Slice strawberries and place them into a food processor. Process until strawberries are a chunky puree. You should have about 1/3 cup of puree.

In a medium bowl, whisk together flour, baking powder, baking soda, and salt; set aside.

In a large bowl add sugar and melted butter, until incorporated. Stir in egg, yogurt, milk and vanilla extract until combined.

Add the dry ingredients slowly to the wet ingredients until no lumps remain. Fold in the strawberry puree. Note the batter will be thick.

Scoop about 2 heaping tablespoons into each cupcake liner, filing them about 2/3 full. Bake for 20 minutes or until a toothpick inserted in the center comes out clean.

Move cupcakes to a wire rack to cool completely before frosting.

Buttercream: Again, slice the strawberries and process them into small pieces. You will want to separate the juice from the pieces before placing them into the buttercream. Set strawberries aside.

In a stand mixer fitted with the whisk attachment, whisk together powdered sugar and butter. Mix on low speed until well blended.

Then increase the speed and whisk for 3 minutes.

Add in the vanilla and cream. Whisk together on medium speed for 1 minute. Then add in strawberries and mix for 30 more seconds. Making sure the buttercream is a spreadable consistency.