Caprese Salad
Caprese Salad ~ Tomatoes, fresh mozzarella and basil drizzled with a sweet balsamic reduction and olive oil. What could be better and easier?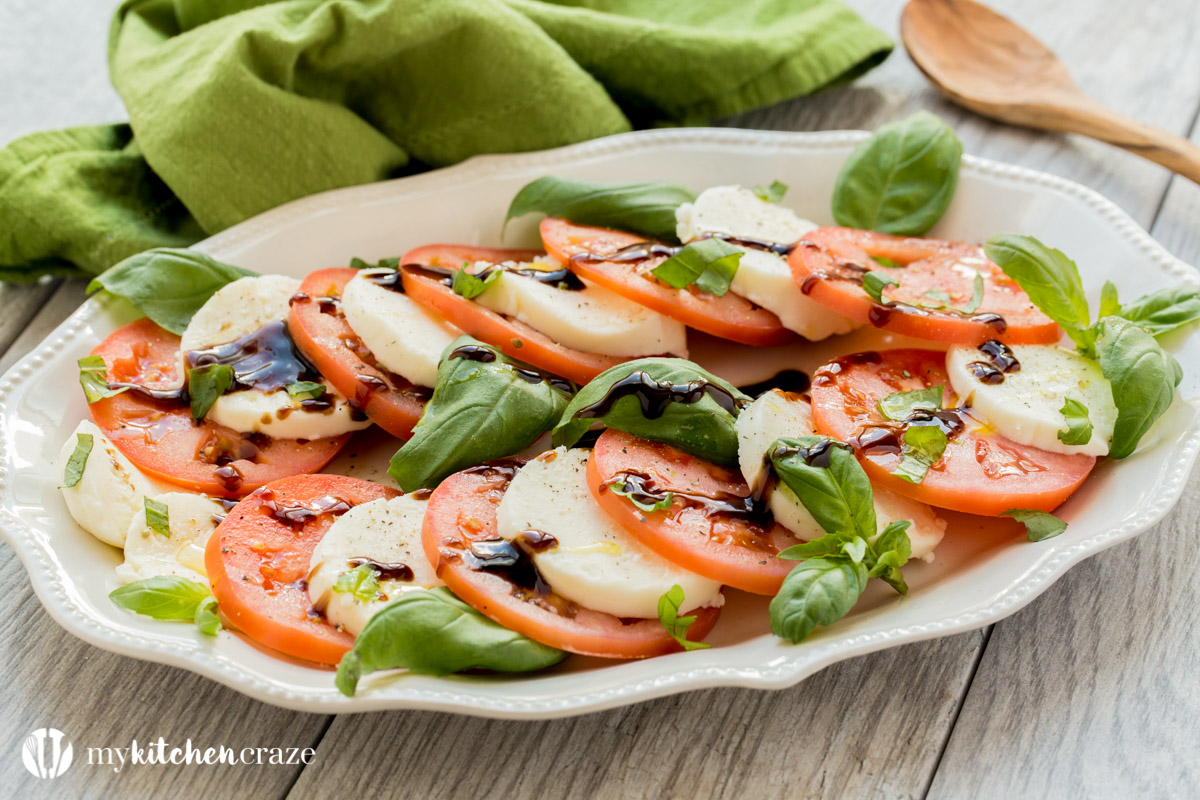 Valentine's Day is around the corner, so I wanted to start thinking about what to make. Sean and I don't go out for Valentines Day. I don't think we ever have. Maybe the first year we were together and didn't have kids, but then the kids joined the picture and we always stayed home.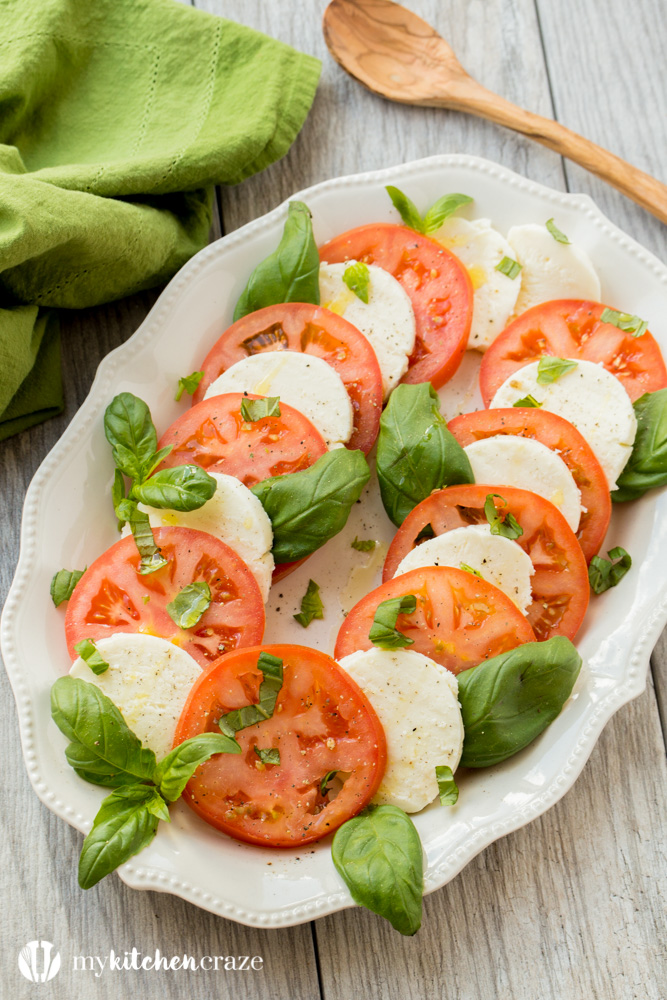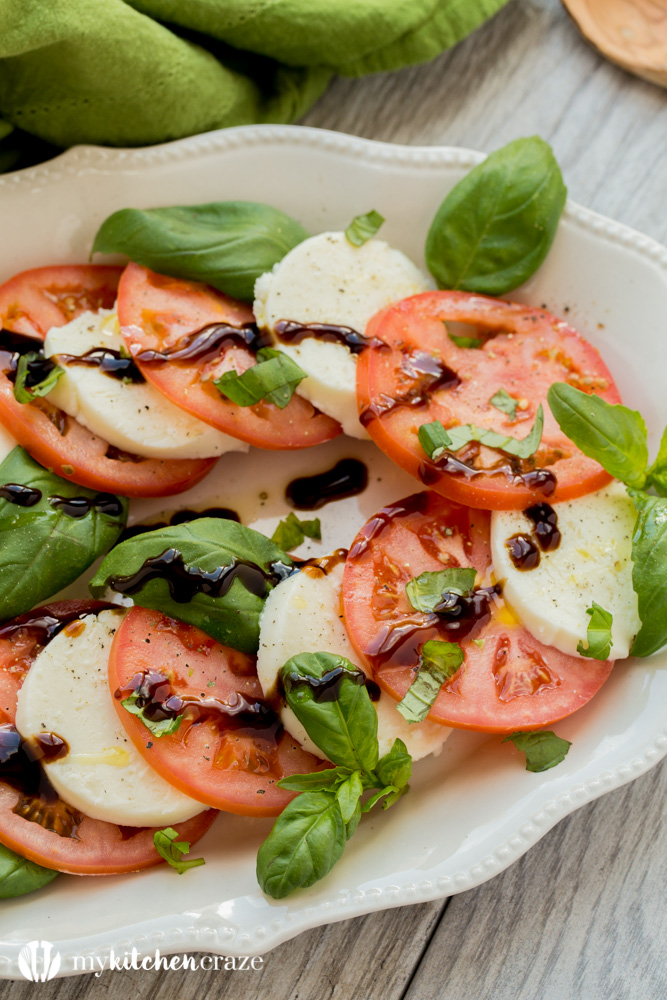 I actually prefer that over going out. Going out is way to busy, crowded and expensive. I hate that the restaurants have a "special" menu for Valentine's Day and charge you 10-20% more on your bill. It's ridiculous to me. Plus Sean always loves my cooking over going out anyways. What better way to say, "I love you" then make a home cooked meal!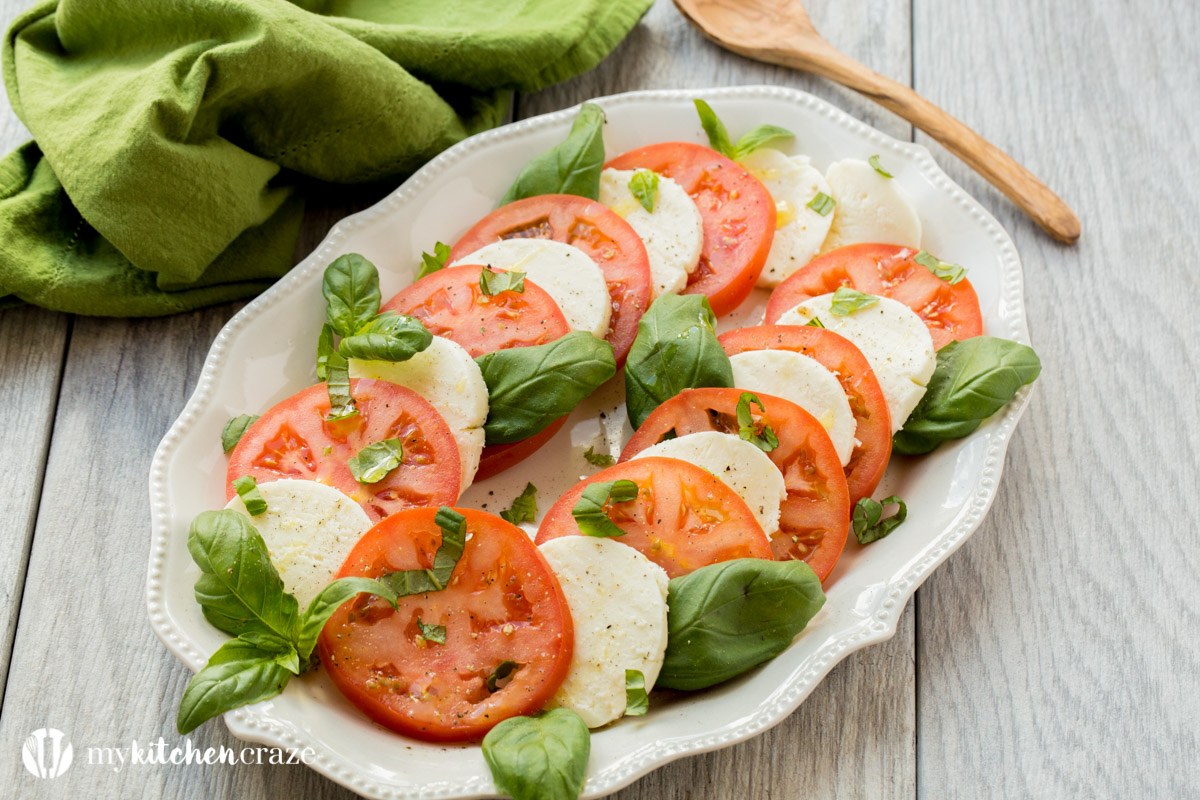 Sometimes Sean will barbecue and I'll make the sides, but this year he has to work, I have appointments all day and my son has soccer practice, so we decided to make something quick and easy. We said that we would go out to a nice dinner for our 15 year wedding anniversary in March, so I had to think of something that was going to be easy, but also taste good!
While I was shopping at Smith's the other day, I was in the freezer sections and saw the Bertolli® frozen meals. They looked so good so I thought why not make one of these, then whipped up a fresh salad. Perfect for a nice meal in! During the month of February at all Kroger banner stores, Bertolli Meals for Two will be the lowest price of the year. Bertolli Frozen meals create more than just a delicious dinner, but help create lasting memories and moments together!
I decided to get the Bertolli Shrimp Scampi & Linguini Pasta because is there really anything better than shrimp scampi? I think not. I also decided to pair it with a caprese salad because Sean and I are obsessed with Caprese Salad. Every time we go out for Italian food we always get this salad.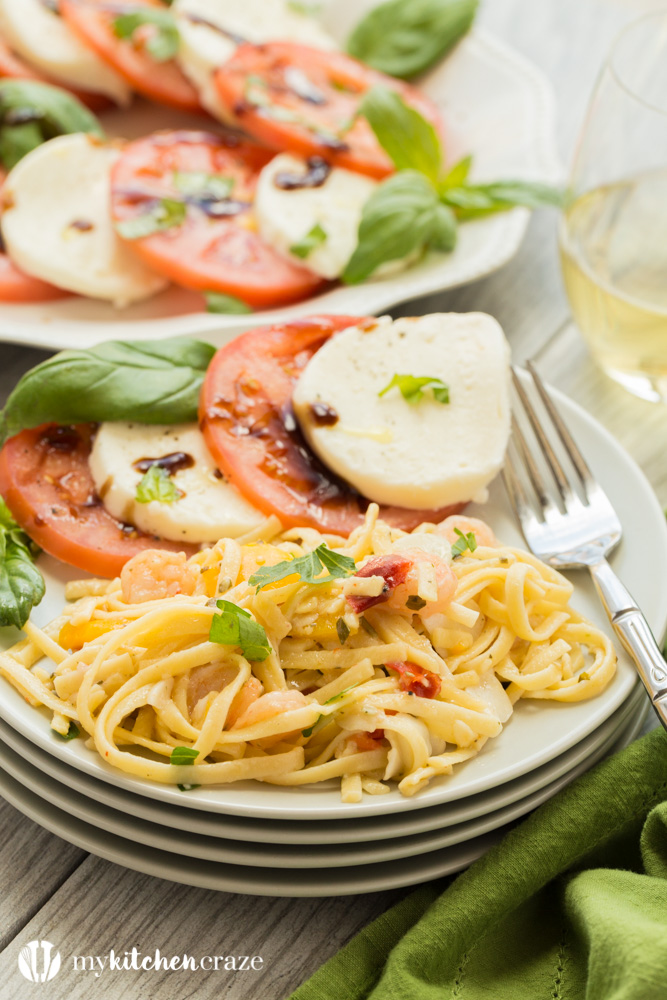 There is something so tasty and good about fresh tomatoes, fresh mozzarella and basil. Also the olive oil and balsamic glaze put it over the top! This meal took only 15 minutes to throw together. Now that's my kind of meal on a busy work night!
A few things I want to suggest for the Caprese Salad:
Use fresh tomatoes. If you can find heirloom tomatoes, I strongly reccomend you use those. They are so good with the mozareels.
Use fresh mozzarella! Nothing else. Don't use the block of mozzarella cheese you find with the other block cheeses. You can normally find the fresh mozzarella in the deli section of Krogers.
You can use a premade balsamic glaze if you prefer or are short on time. There are a ton out there, but I find that the glaze is better when you make it yourself with a good balsamic vinegar.
Use fresh basil too! No dried stuff! Fresh is best with this recipe!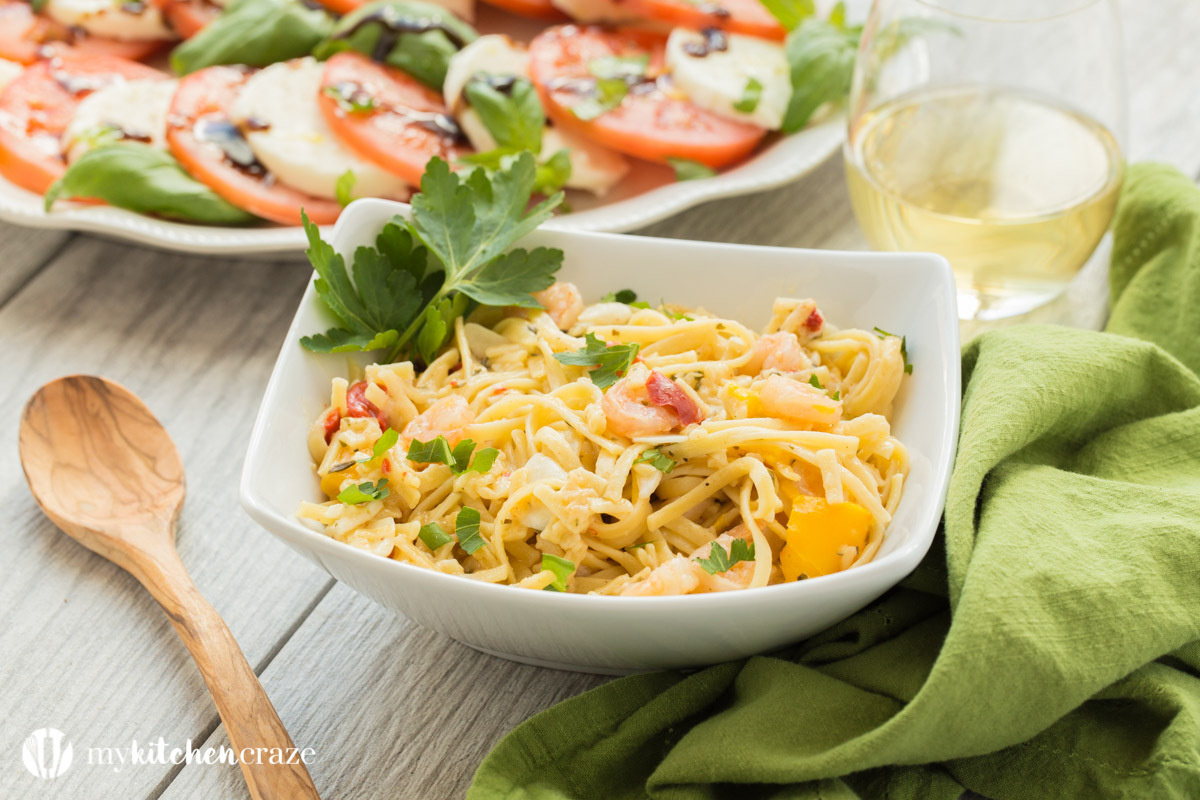 Since you know how to make the salad now, all you need to do is head over to you local Kroger store, buy the Bertolli Shrimp Scampi & Linguini Pasta and all the ingredients for the Caprese Salad. Then you'll be set to have a romantic dinner in with your loved one.
"Bertolli® is a registered trademark of R&B Foods, Inc., used under license."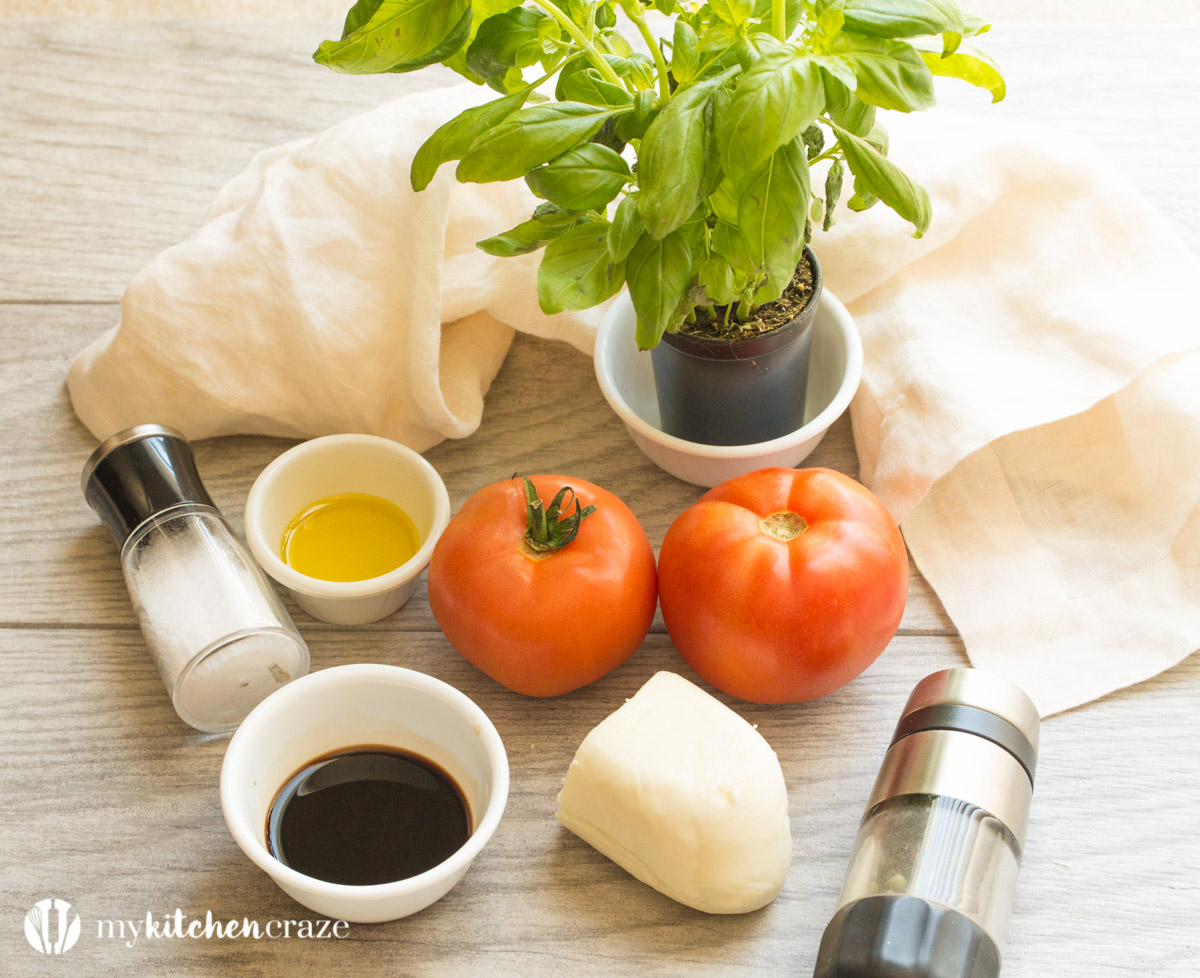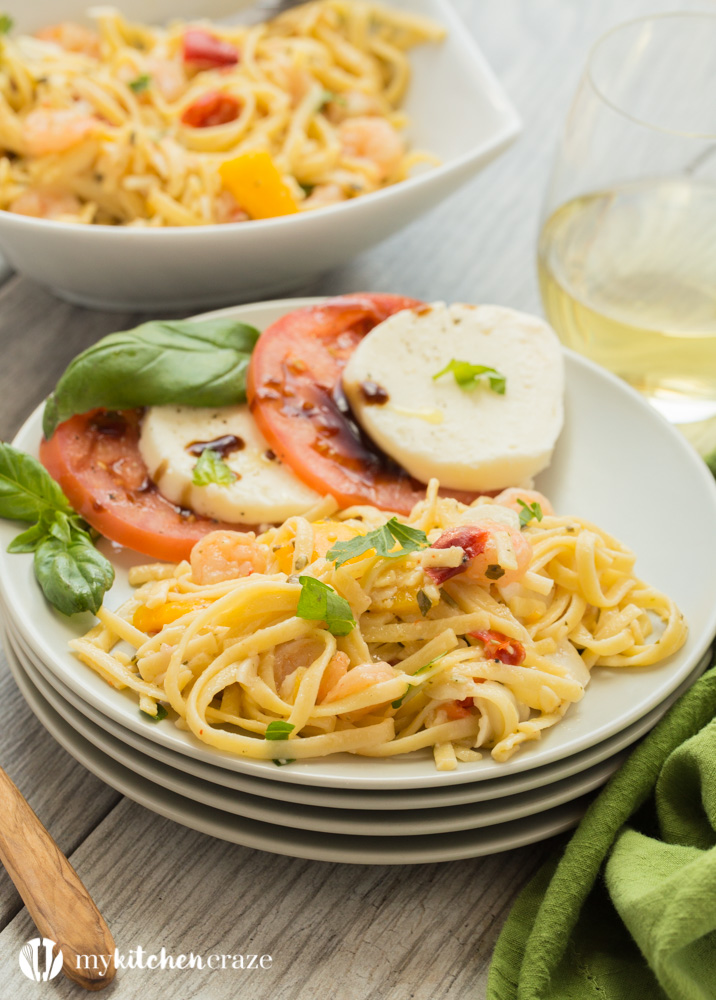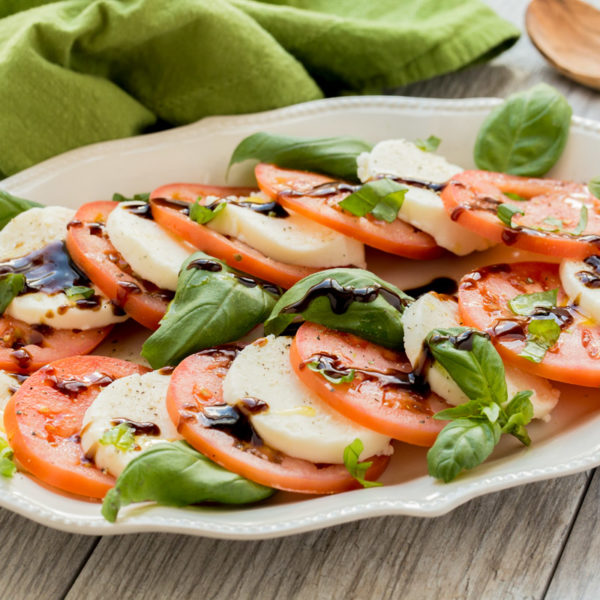 Get the Recipe:
Caprese Salad
Ingredients
2

cups

balsamic vinegar or 2-4 tablespoons balsamic glaze

2

large steak tomatoes

,

sliced

1

pound

fresh mozzarella

,

sliced

1-2

tablespoons

olive oil

8-10

large basil leave

,

whole or cut into pieces

salt & pepper
Instructions
In a small sauce pan, bring balsamic vinegar to a boil over medium-low heat. Cook for 10-20 minutes, or until balsamic reduces and becomes a thick glaze.

Remove to a bowl and let cool.

Place tomatoes and mozzarella slices on a platter alternating between tomato and mozzarella.

Arrange basil evenly through out the salad.

Drizzle with olive oil and balsamic reduction.

Sprinkle with salt & pepper.

Serve and enjoy!