Buttermilk Spice Muffins (Mimi's Cafe Copycat)
Buttermilk Spice Muffins are moist, full of flavor and taste just like the ones you'll get at Mimi's Cafe. Grab a warm muffin, slather on some butter and grab that coffee because you're going to fall in love with this recipe!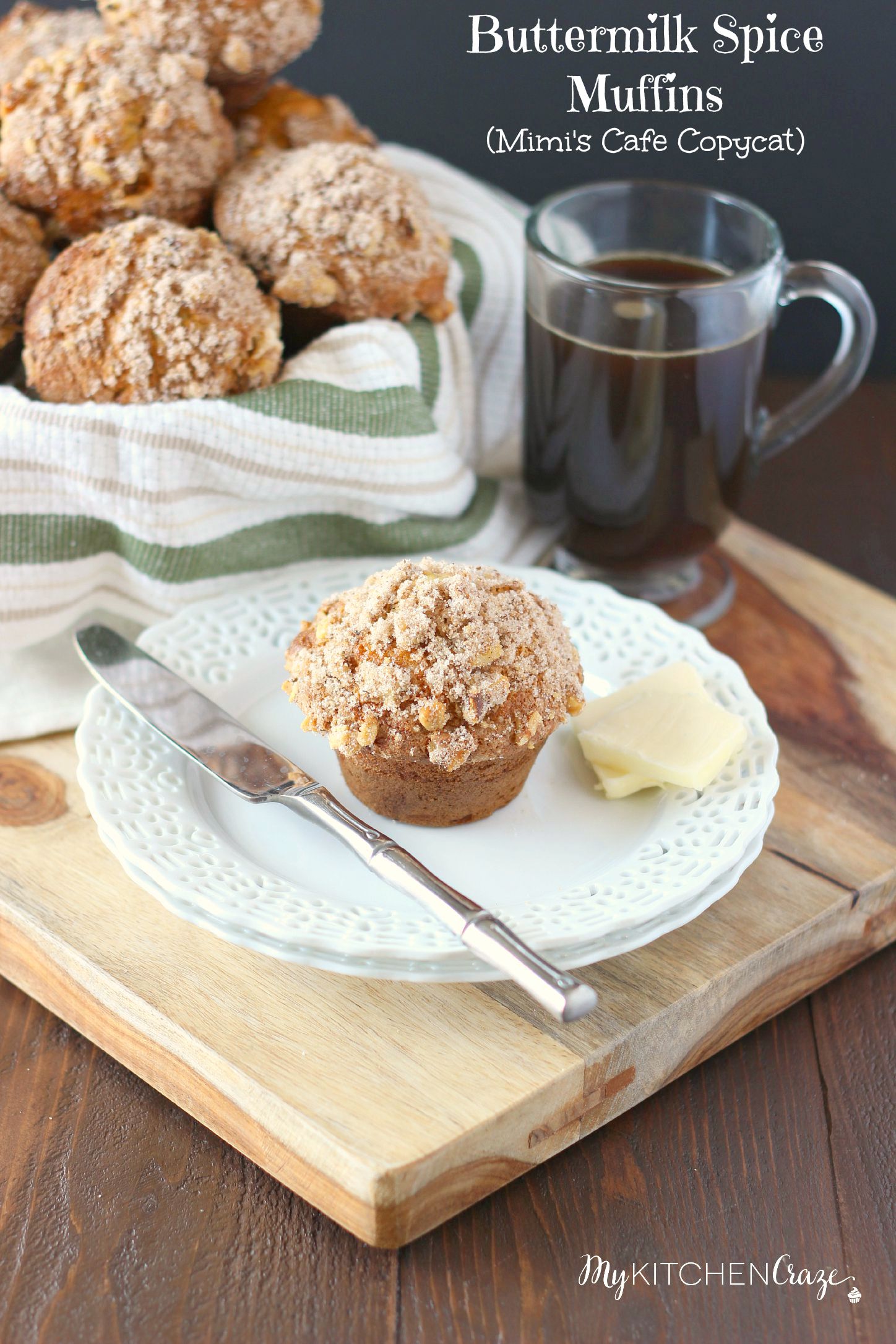 Have you ever eaten at Mimi's Cafe? In case you haven't, let me tell you that they have some of the best breakfast dishes. They actually have all sorts of dishes ranging from breakfast, lunch and dinner. We normally eat there for breakfast, so I can't really vouch for their other entrees.
When you eat breakfast at Mimi's you'll always get a muffin of your choice as a side. They have Buttermilk Spice, Carrot Raisin Nut, Low-Fat Blueberry, Honey Bran and always a featured muffin of the season. Plus they're baked fresh daily. They bring it warm to your table while you're waiting for your breakfast. With a side of butter too.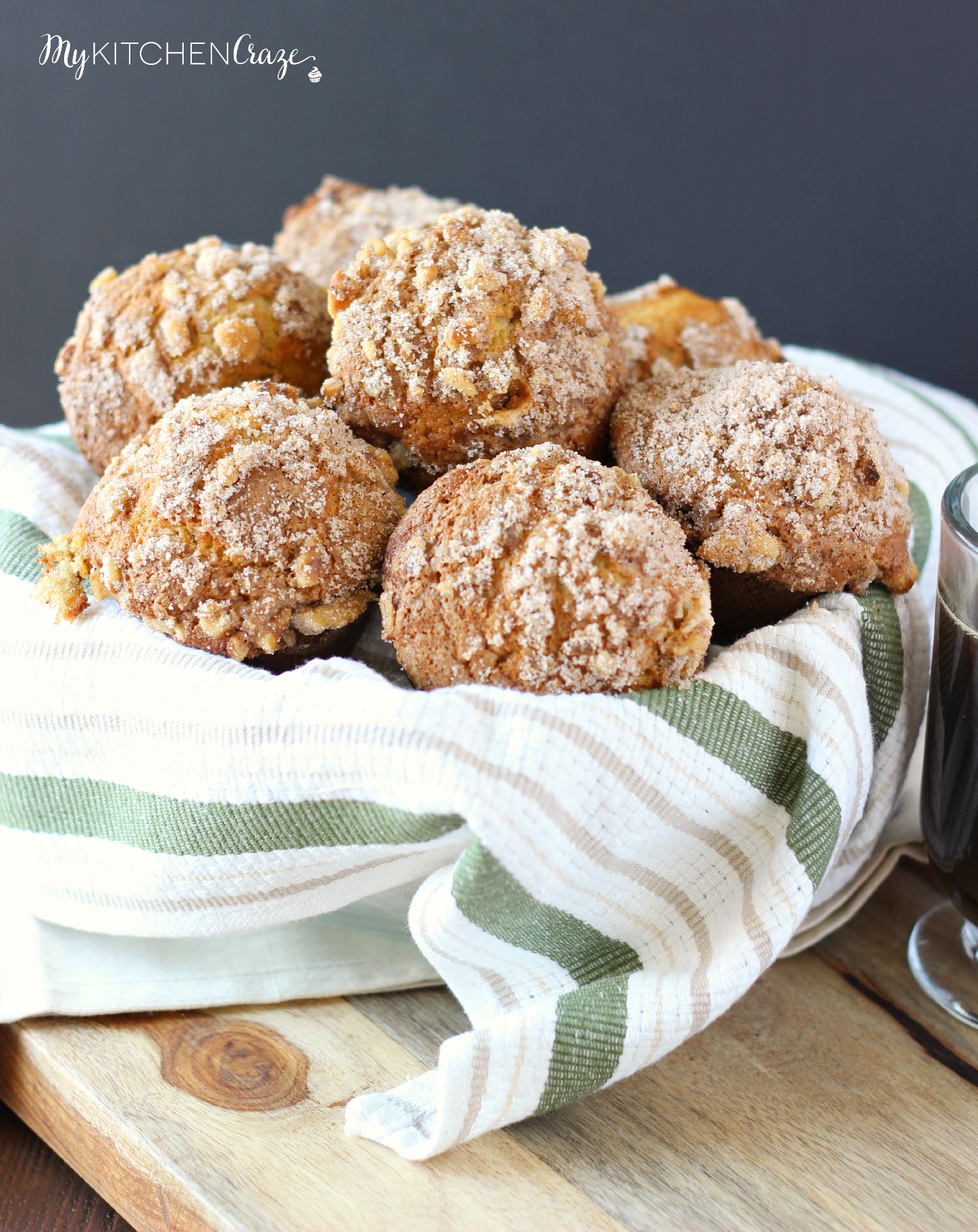 You guys these muffins will have you swooning. They are that good! I can honestly say that sometimes the only reason I want to go to Mimi's is because of these darn muffins. The food blogger in me knew I had to re-create these muffins. I couldn't keep dragging the family to Mimi's just for the muffins. Mimi's Cafe actually posted their Buttermilk Spice Muffin on their site, so I started there. Why go through the guessing game when it's right there?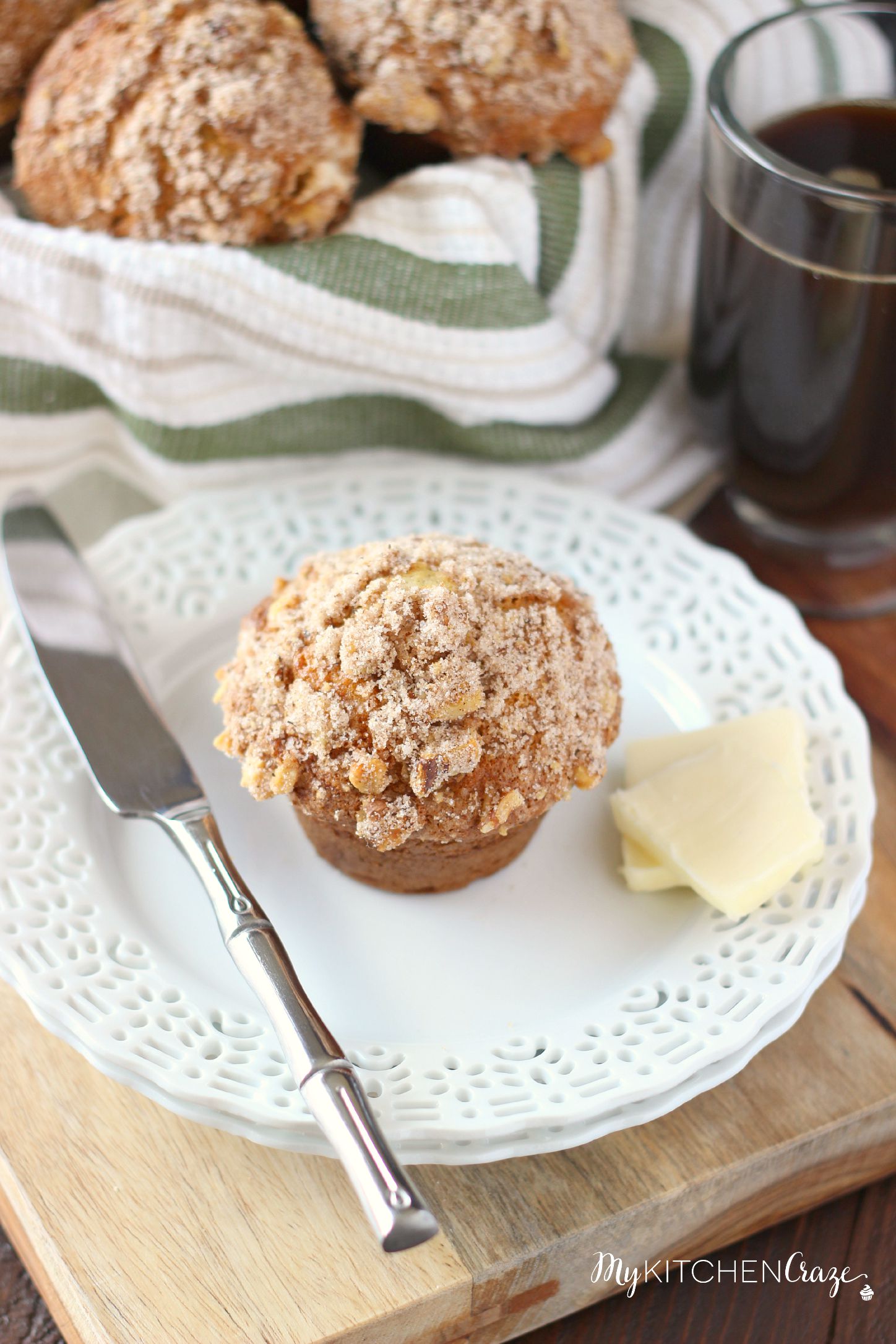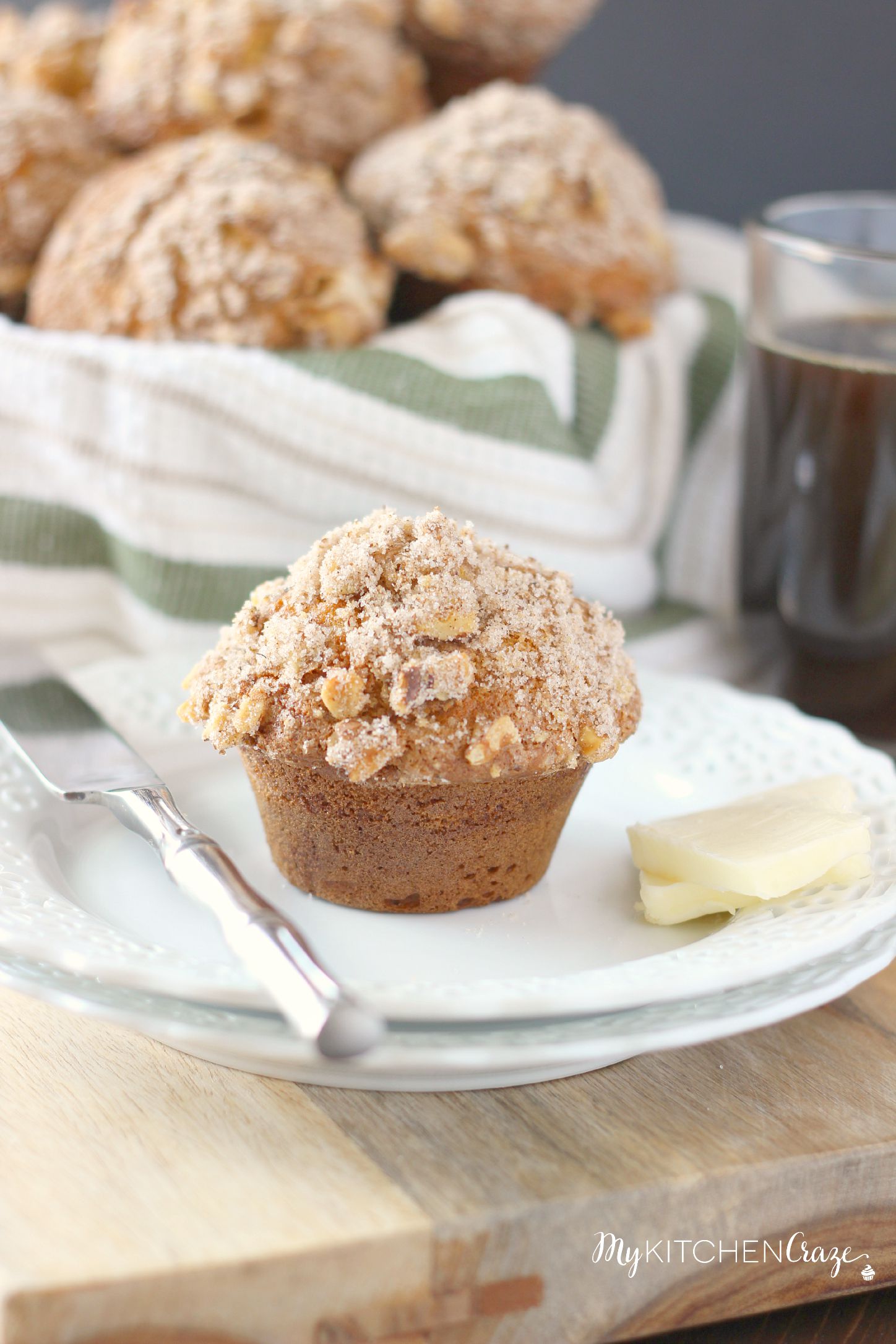 Normally I try to create recipes that are new, but I thought to myself that there are a lot of people who don't have a Mimi's Cafe in their area and have no idea how good these muffins are. So I went ahead and tweaked the recipes a little, then took some photos and wha-la you have yourself a moist, delicious and an easy to make Buttermilk Spice Muffin.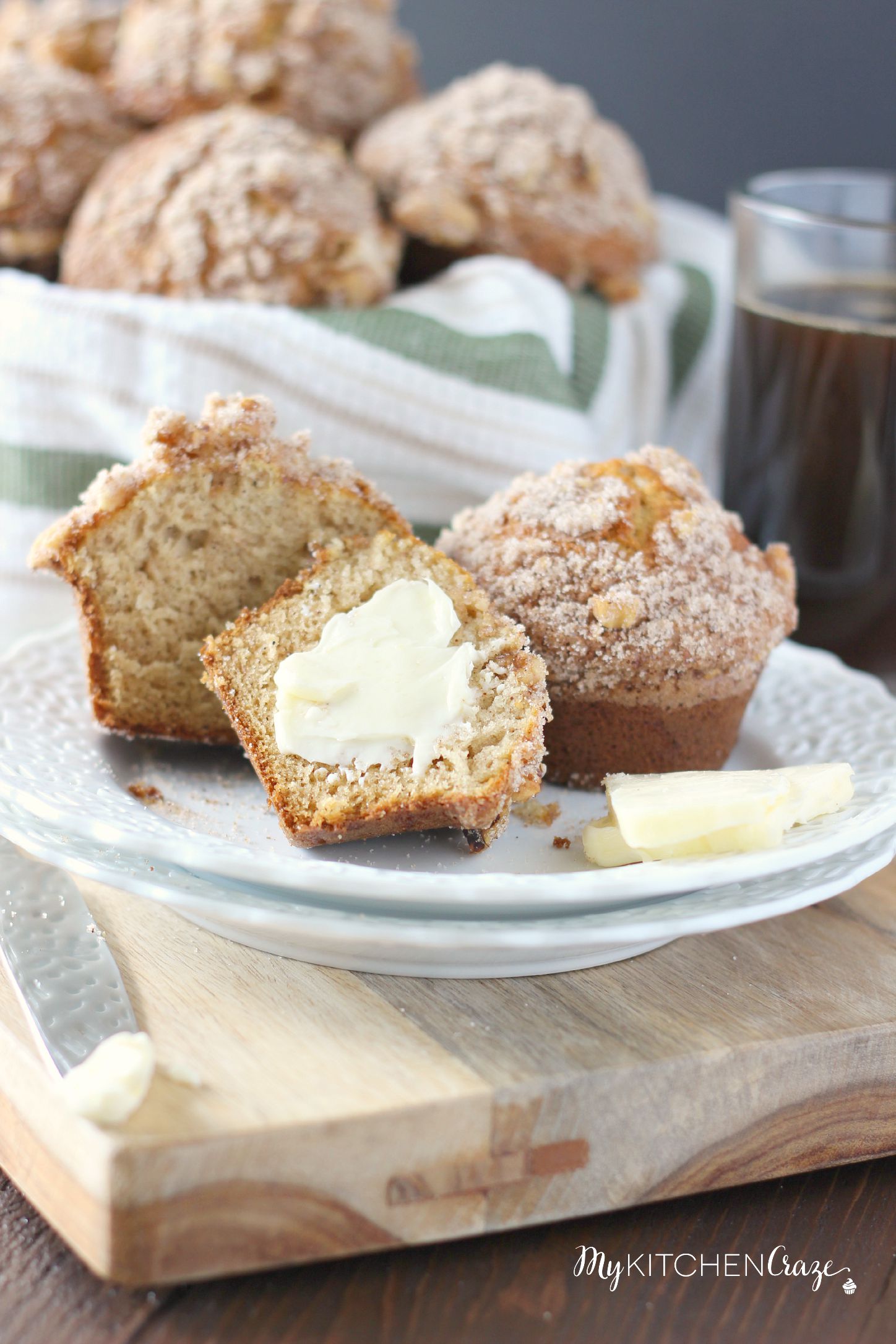 If I can be honest with you all, I actually made these muffins about 3 weeks ago. I decided yesterday that I wanted to post the recipe, but I wasn't happy with my photos. So I busted my booty in the kitchen and made them fresh just so I could photographed them again. I had to give you all gorgeous photos to look at. You'd expect nothing less of me, right?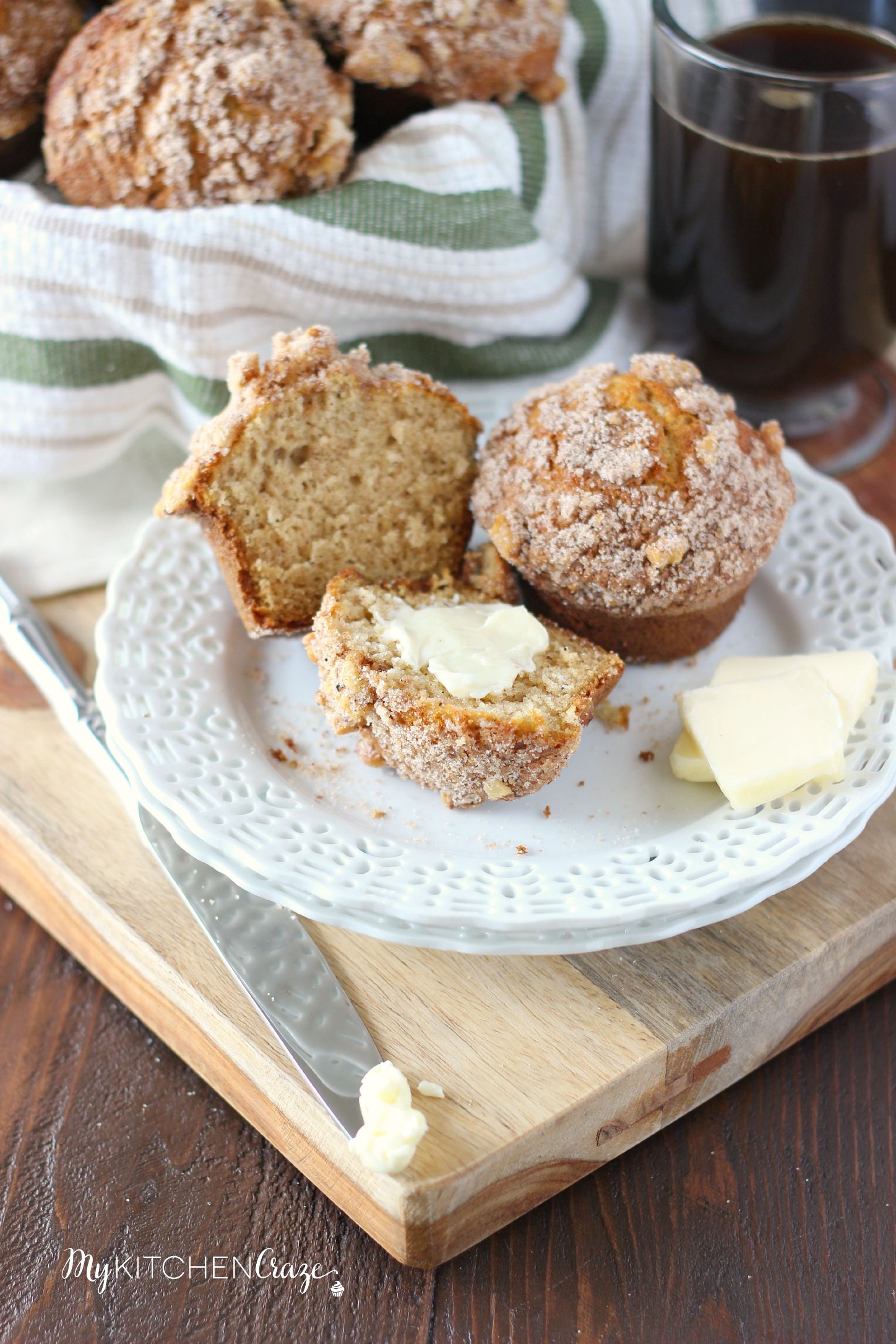 As I sit here typing this post for you all, my house smells like fall and I'm craving cold, raining days with these muffins and a big cup of joe. I can not wait. I have a few more months until the fall weather will visit us. It normally doesn't start cooling down until after Halloween, so for now I'll just daydream while I eat these delicious, moist Buttermilk Spice Muffins.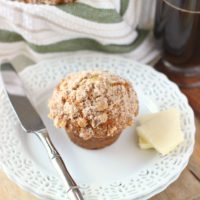 Get the Recipe:
Buttermilk Spice Muffins (Mimi's Cafe Copycat)
Ingredients
Muffin Batter:

1

cup

sugar

1/2

cup

unsalted butter

,

softened

3

eggs

2 1/2

cups

all-purpose flour

2

teaspoons

baking soda

1/4

teaspoon

salt

1

teaspoon

nutmeg

1/2

teaspoon

cinnamon

3/4

cup

+ 1 tablespoon buttermilk
Nut Topping:
1/3

cup

sugar

1/2

cup

walnuts

,

finely chopped

1/2

teaspoon

cinnamon

1/2

teaspoon

nutmeg
Instructions
Preheat oven to 350 and spray a muffin tin with non-stick cooking spray; set aside.

Using your stand mixer, add the sugar and butter. Mix together until light and fluffy. One by one add the eggs in and mix until incorporated.

In a small bowl, add the flour, baking soda, salt, nutmeg, cinnamon and whisk together.

With your stand mixer on a low speed and the flour mixture and buttermilk, starting and ending with the flour mixture.

Fill muffin tin 3/4 full and set aside while you make the topping.

In a small bowl add all the nut topping ingredients and sprinkle 1 heaping tablespoon onto each muffin cup of batter. Bake immediately, or the nut topping will start to sink in the batter.

Bake 18-23 minutes, or until a toothpick inserted comes out clean. Let stand for a few minutes, then break away from the pan with a spoon or a knife. Set muffins on a wire rack and let cool for a few minutes.

Serve warm with butter and Enjoy.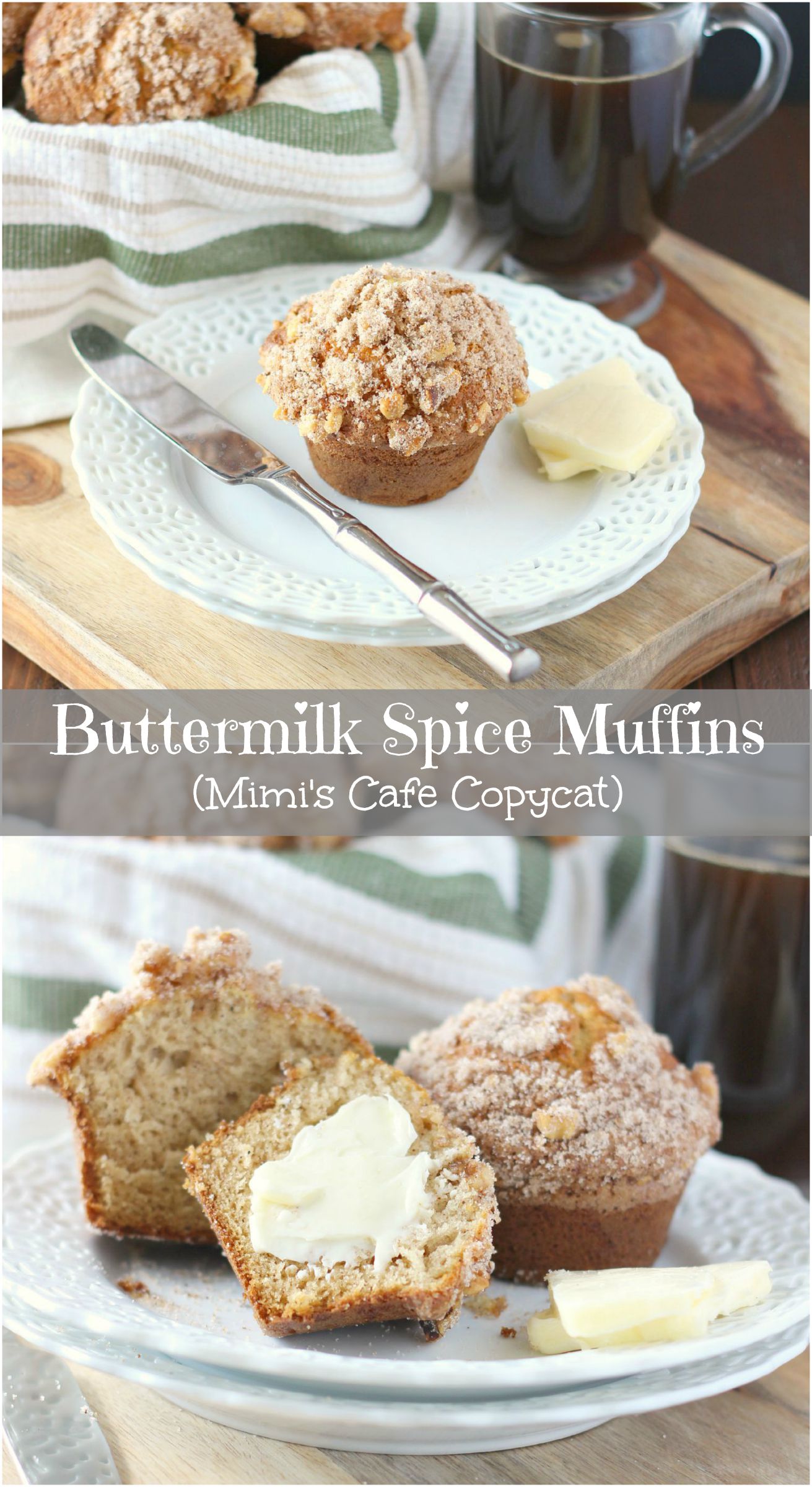 Want some more muffin recipes? Here you go: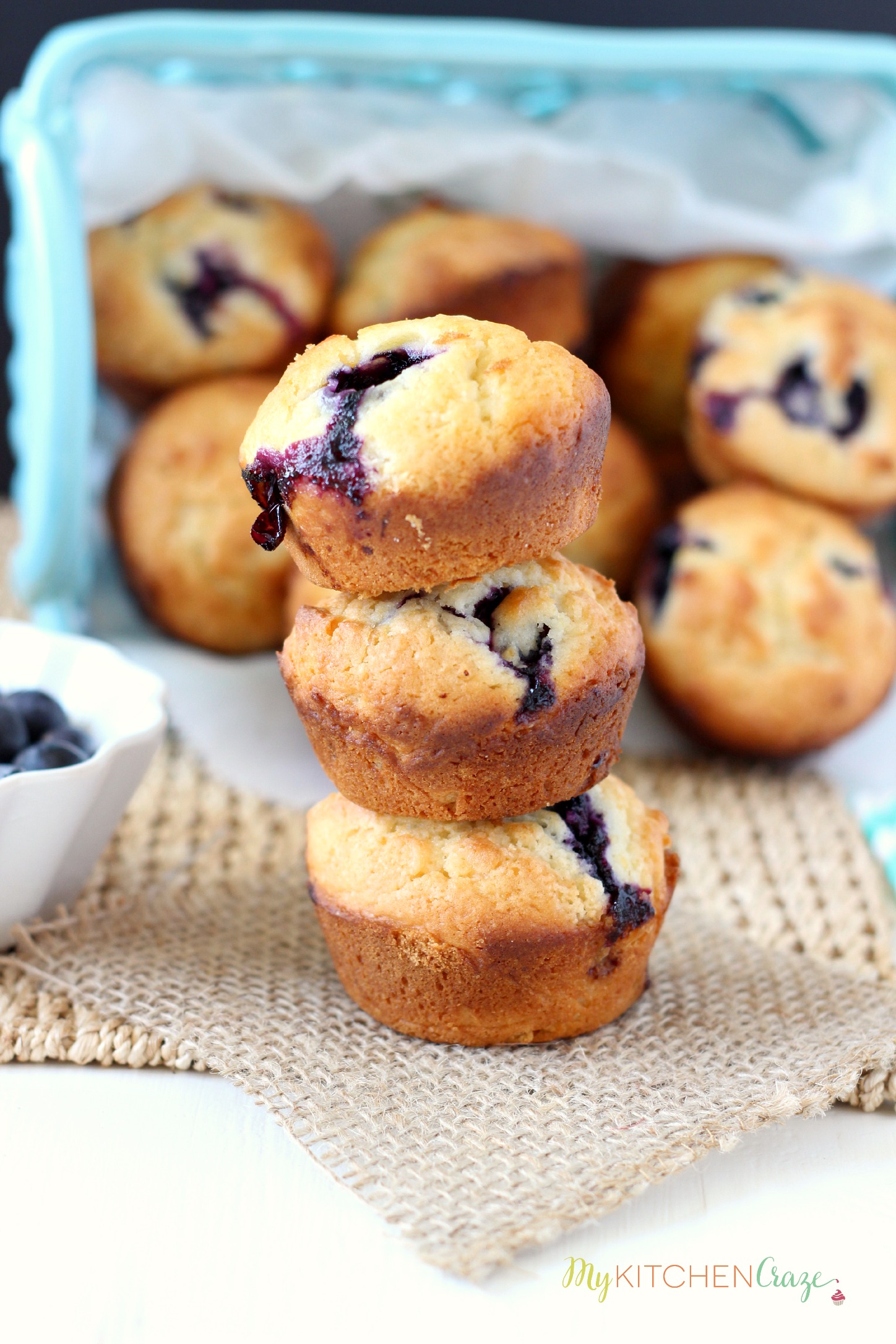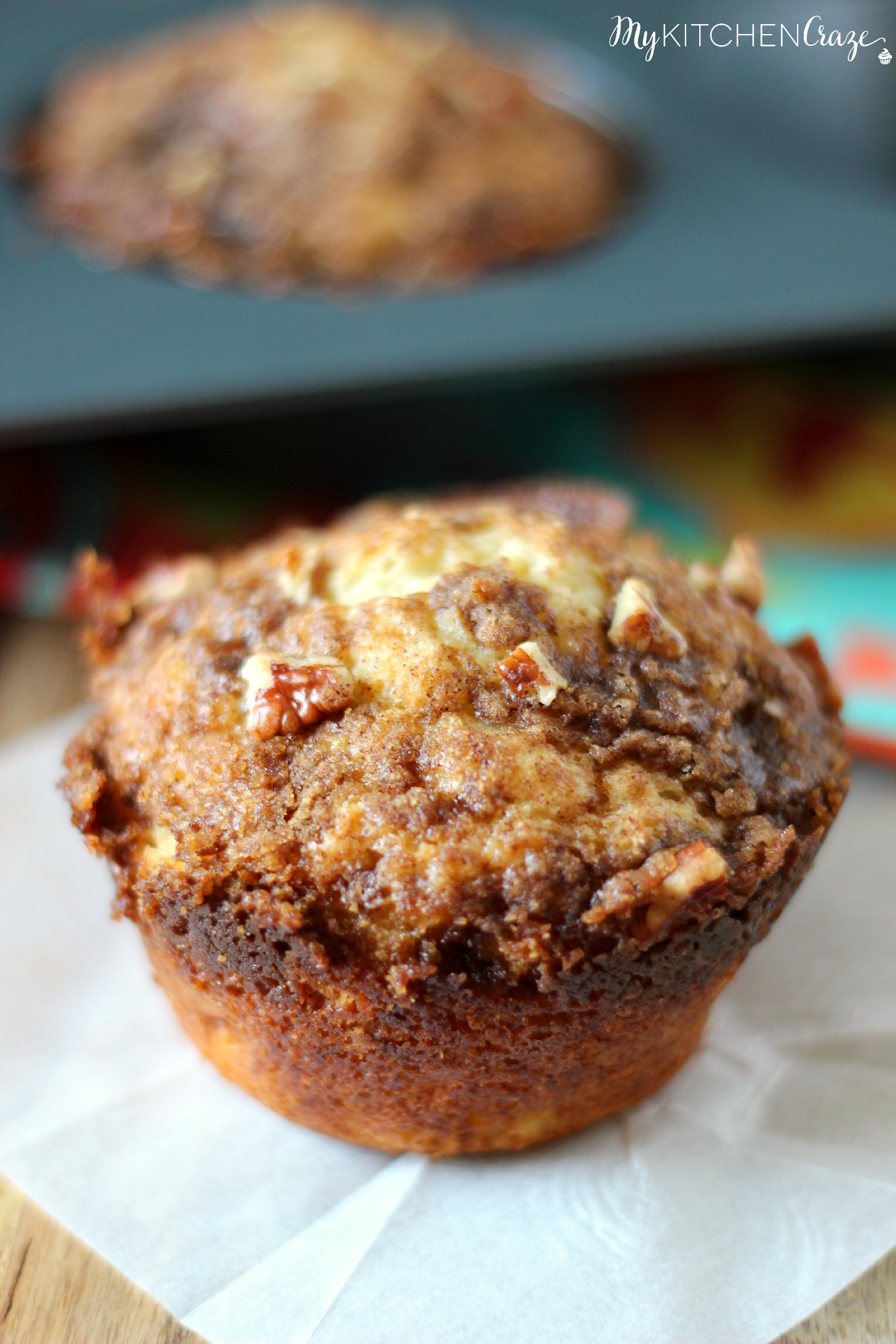 Banana Bread Crumbs Muffins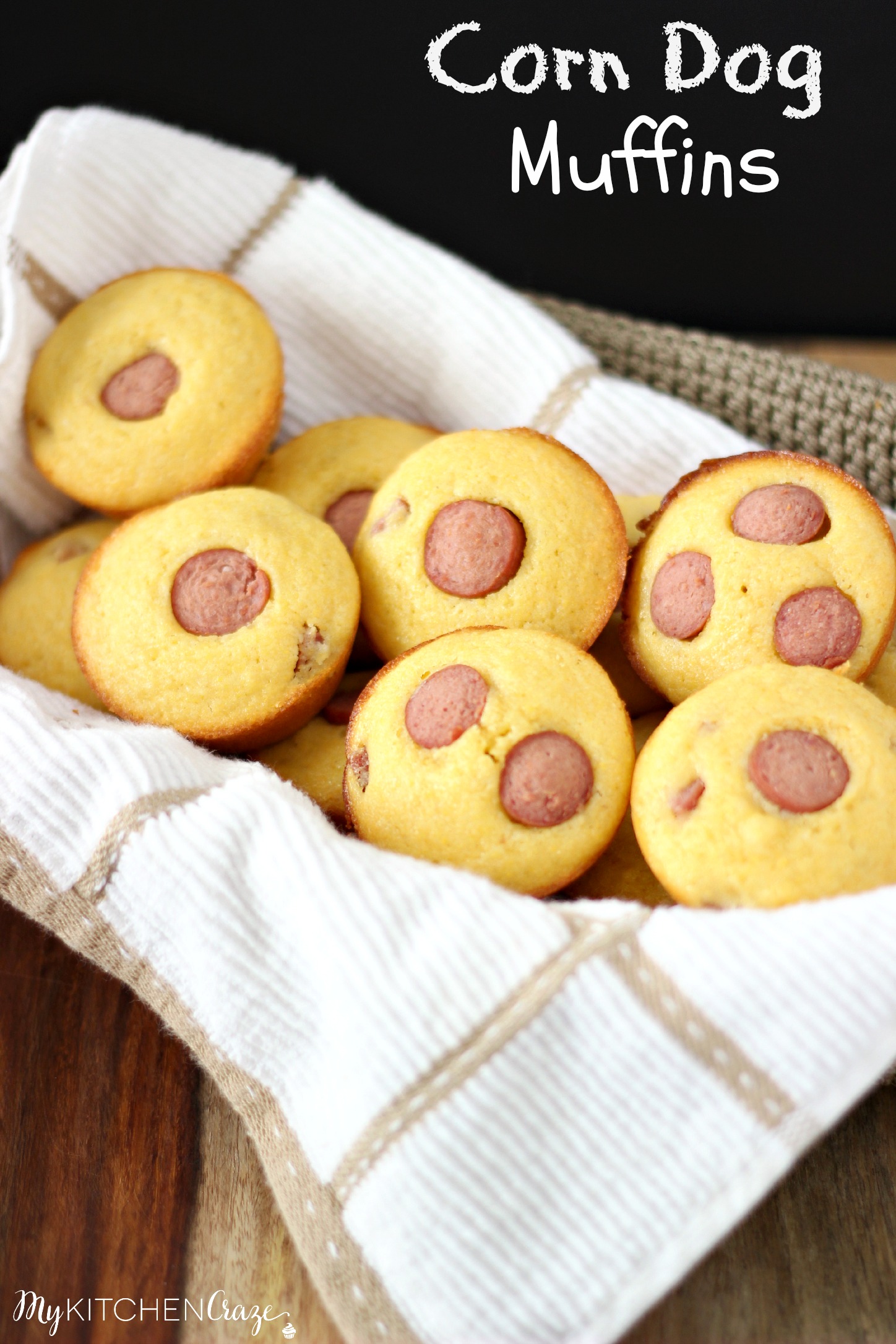 Corn Dog Muffins 
Here are some more delicious muffins around the web:
Healthy Double Chocolate Cherry Muffins by Bake. Eat. Repeat.
Monkey Bread Muffins by Live Well Bake Often
Blueberry Almond Whole Grain Muffins by Cookie Monster Cooking
Skinny Banana Almond Butter Muffins by Kristine's Kitchen