Bruschetta Egg Avocado Toast
Enjoy this simple and delicious Bruschetta Egg Avocado Toast for breakfast! Loaded with delicious flavors, an egg and crunchy arugula. This is one avocado toast you won't want to miss out on!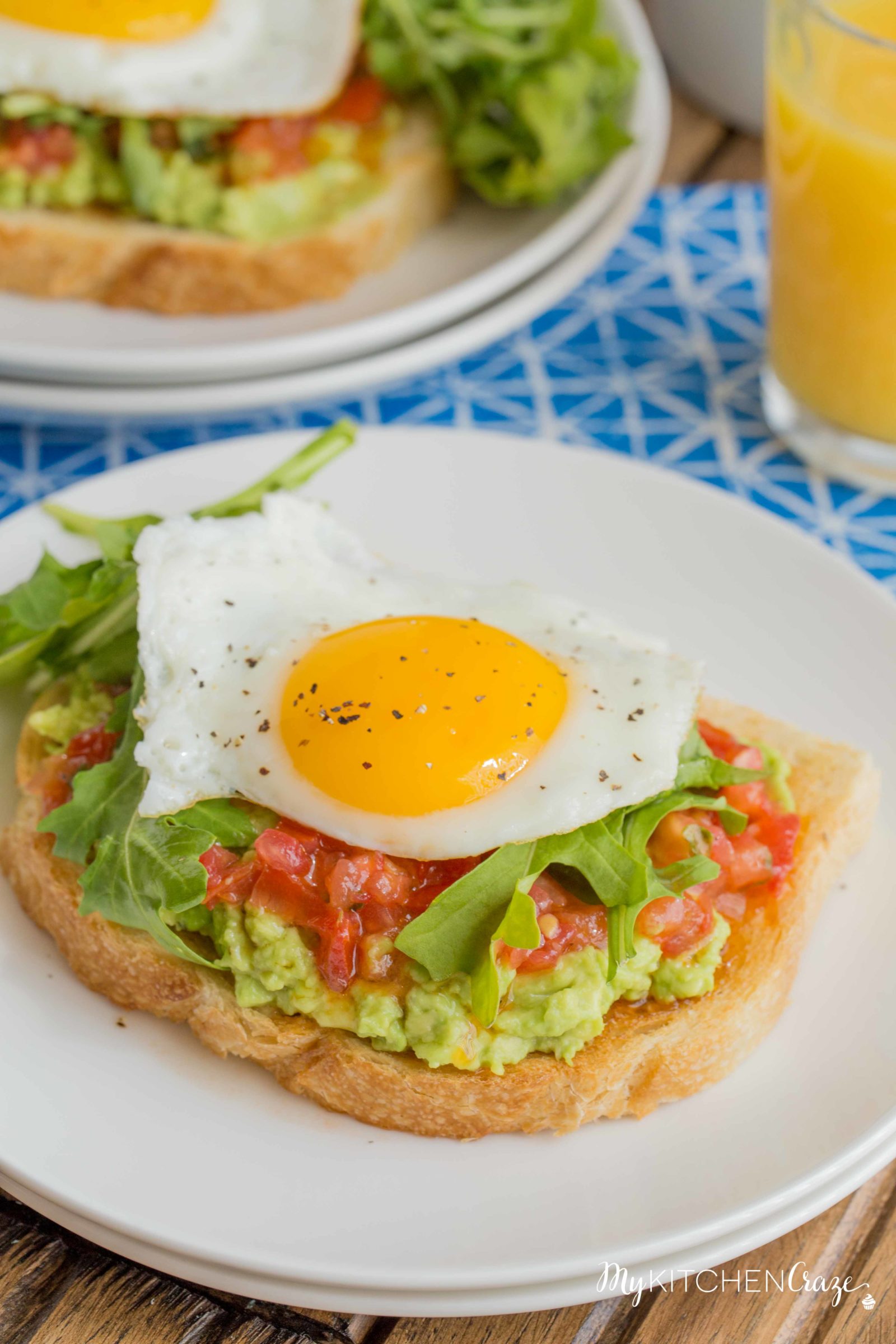 Bruschetta Egg Avocado Toast was first introduced to me when my daughter and I were flying to San Diego back in February. We had an early flight and didn't have time to eat something at home, so I planned on getting us some Starbucks. Of course the line was wrapped around the terminal and we only had roughly 20 minutes until our plan boarded. I saw this little restaurant, if you can actually call it that. It had a hole in the wall, where a lady was taking orders and the cooks were behind her. They had a sandwich similar to this one and we loved it!!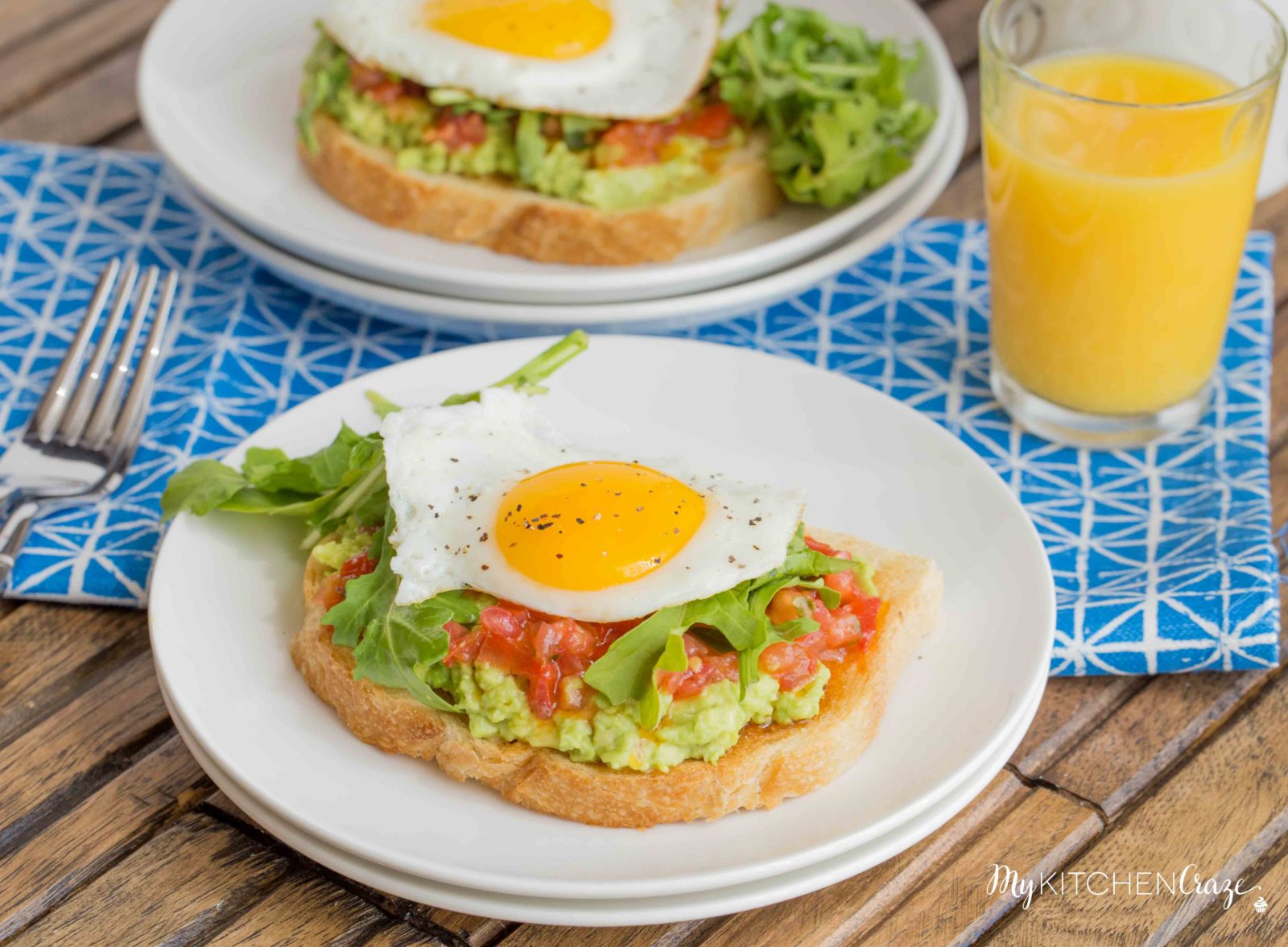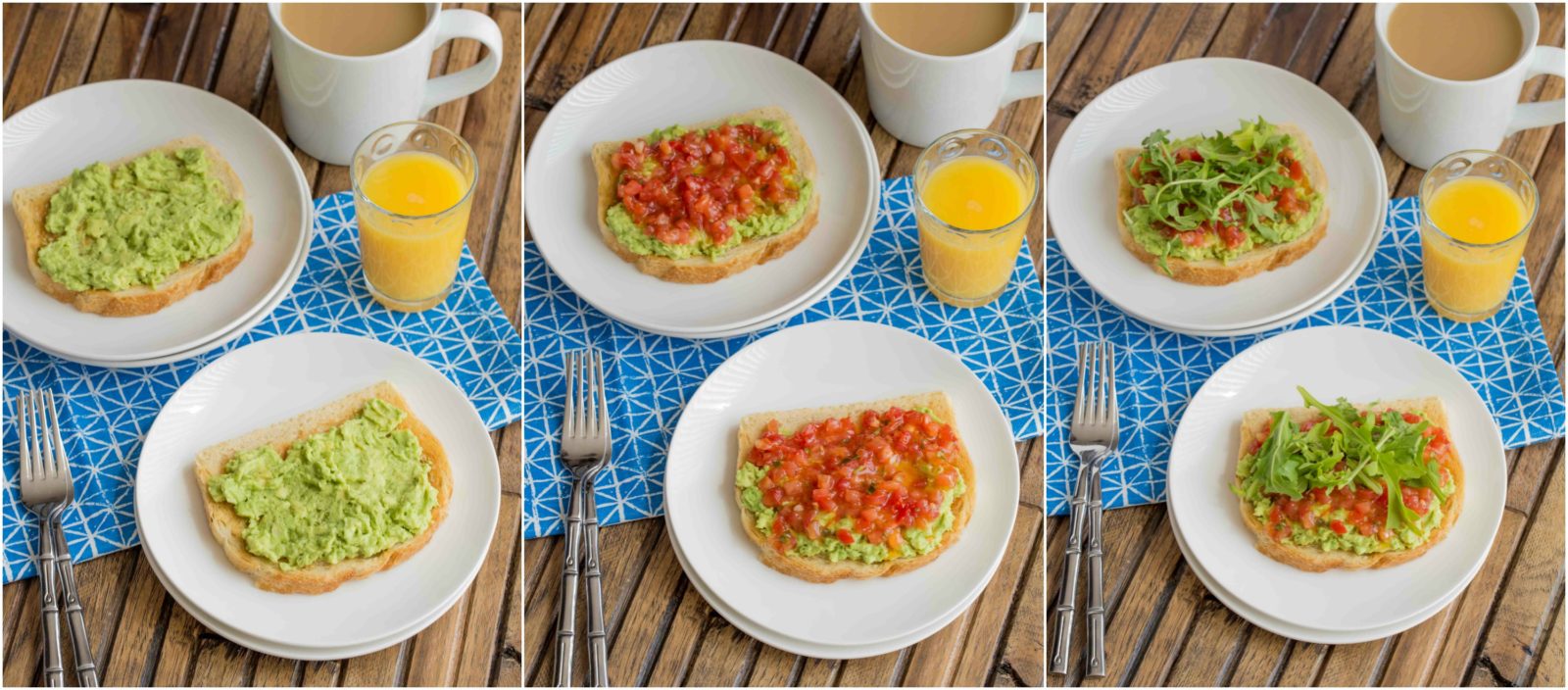 Carissa and I loved this sandwich so much that we had to re-created it when we got back. We've been eating it for breakfast ever since. I wasn't originally going to post this recipe because it's really simple and easy, but some of my food blogger friends (Thanks Gayle & Danielle) told me that I should post it if we love it that much.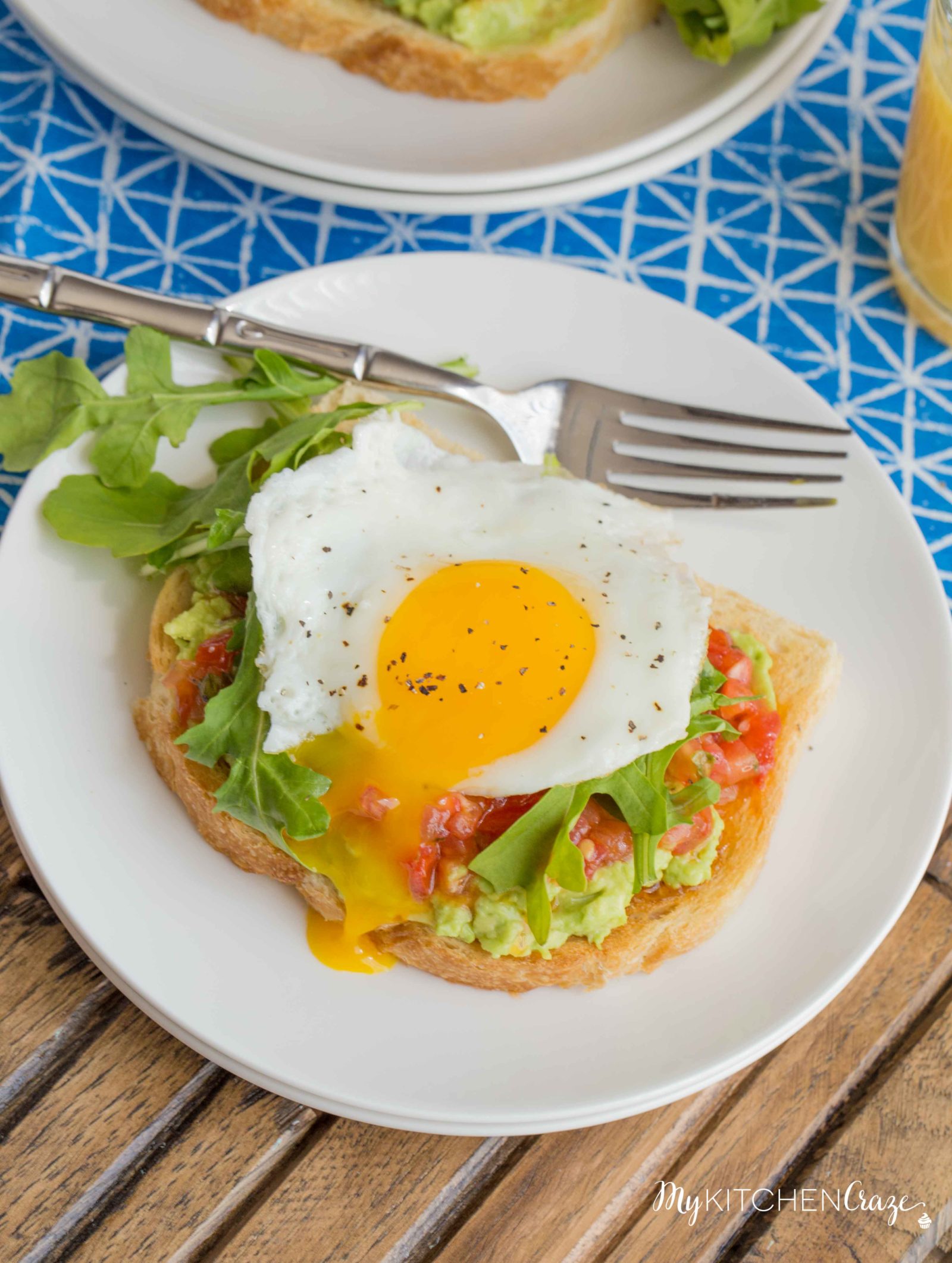 So here I am today, posting this delicious and really simple Bruschetta Egg Avocado Toast for you all. This recipe is fool proof and I know you all will love it. If you have a Trader Joes in your area, I strongly suggest you get all of your ingredients there. They have this amazing bruschetta that we always use. You could make your own bruschetta, but when it comes to TJ food I say why not? Plus it saves on time too.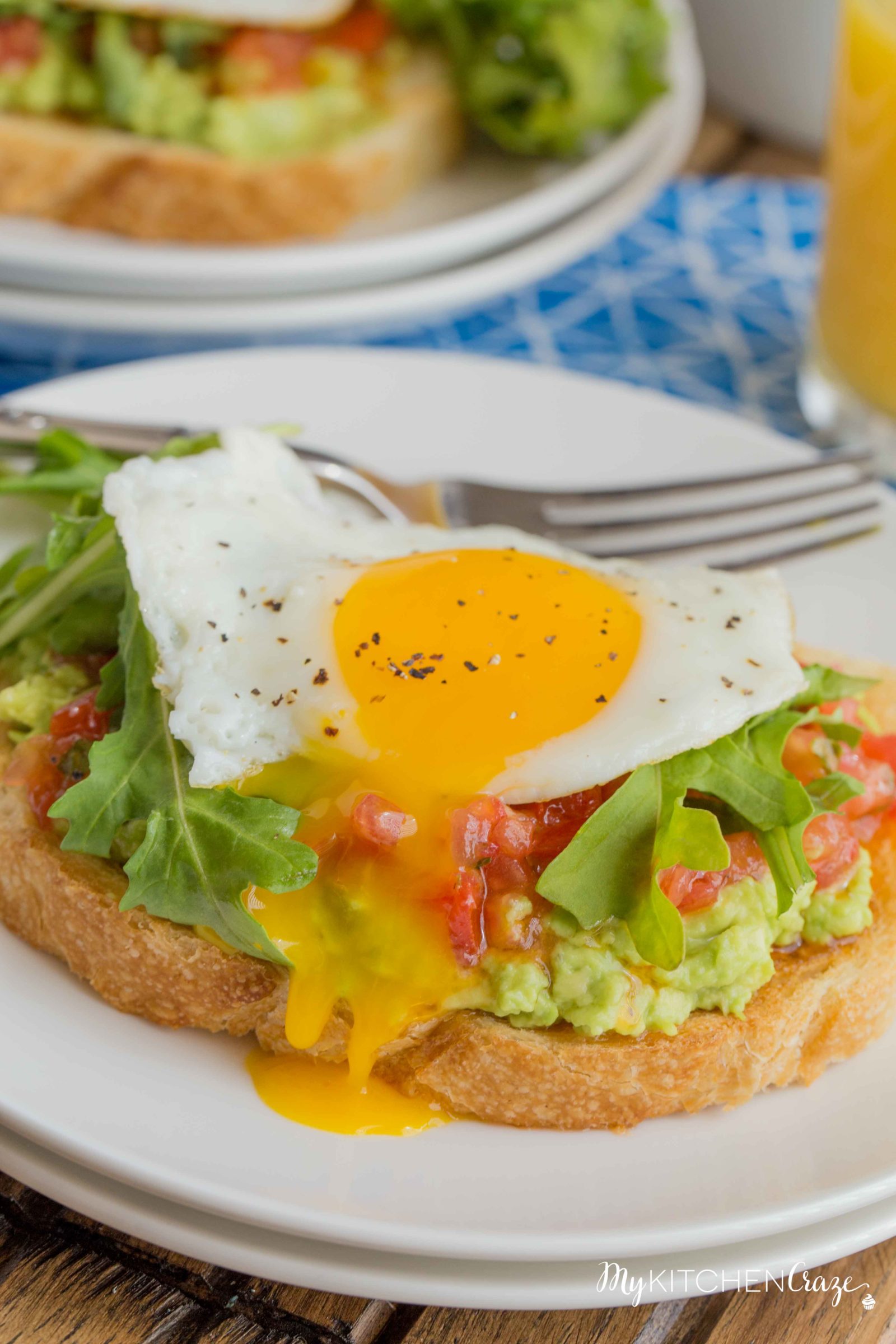 They also sell a big bag of arugula and it stays fresh for about a week or two, depending how you take care of it. But no worries if you don't have a Trader Joes in your area. You can get these ingredients anywhere and the toast will still taste delicious. Next time you don't know what to make for breakfast I highly suggest you make this Bruschetta Egg Avocado Toast! It's a winner with my friends and family, so I know it will be with yours too.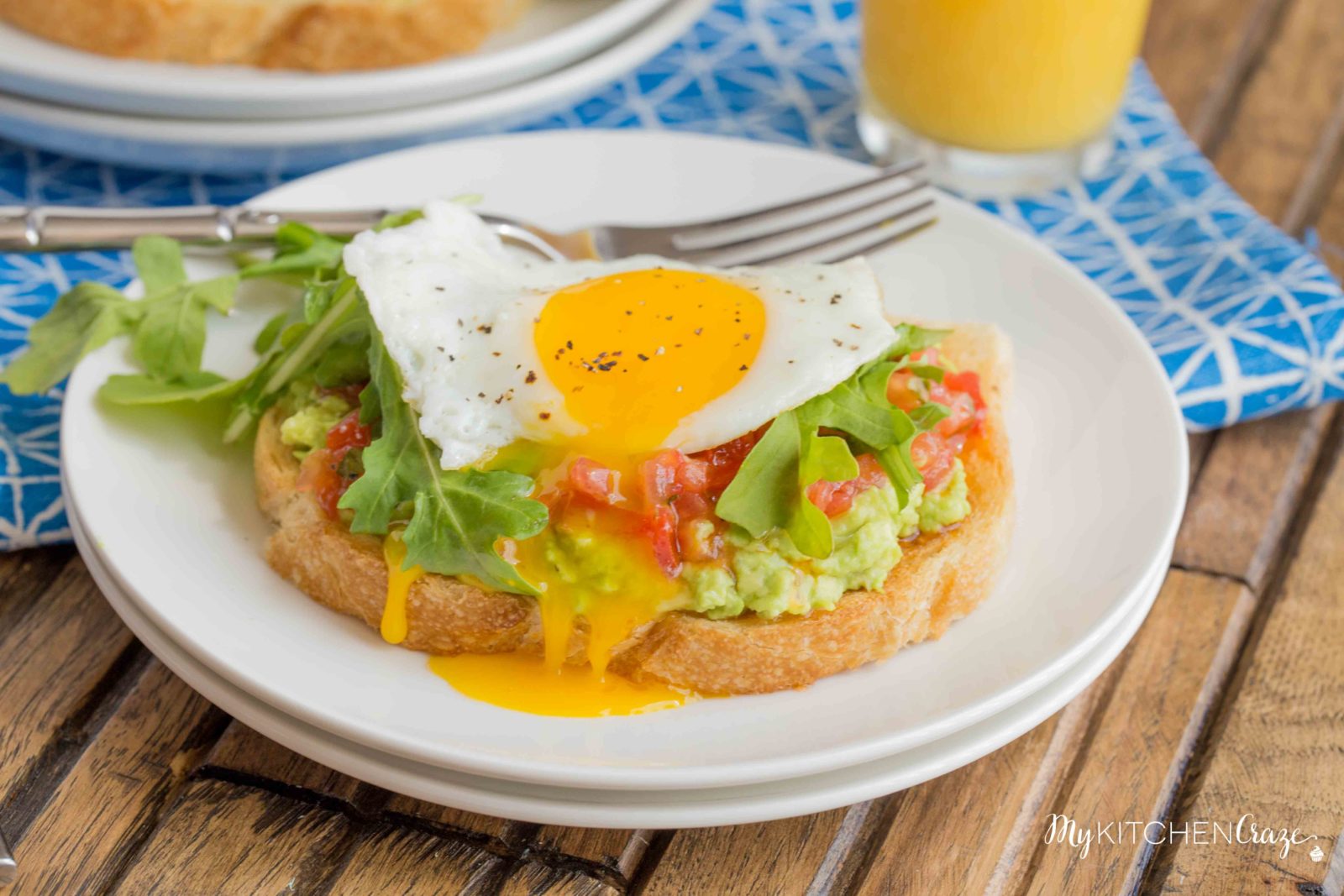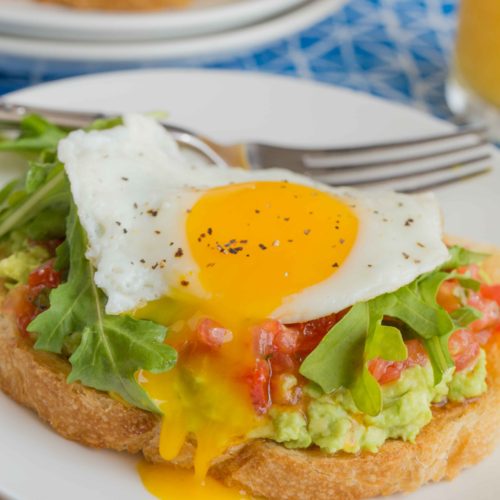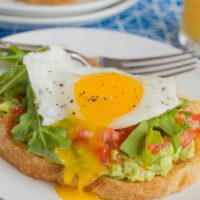 Get the Recipe:
Bruschetta Egg Avocado Toast
Ingredients
1

egg

2

teaspoons

butter

,

divided

2

tablespoons

bruschetta

1/2

avocado

,

mashed

1

oz

fresh arugula

1

slice

sourdough bread

salt & pepper

,

to taste
Instructions
Add 1 teaspoon butter to a medium skillet and heat over medium heat. Cook egg according to your preference. We love over medium eggs, so we would cook the egg about 3-5 minutes, or until whites are cooked, then flip it and cook 1-2 more minutes. Remove the egg immediately from the heat.

While your egg is cooking, toast your sourdough toast to desired doneness. Place remaining 1 teaspoon butter over toast.

Add the mashed avocado to the toast, then the bruschetta, arugula and ending with the egg. Sprinkle with salt and pepper.

Eat immediately and enjoy!