Brownie Mix Cookies with Cream Cheese Frosting
Brownie Mix Cookies with Cream Cheese Frosting are so decadent, you wouldn't know how easy they are to make! Be prepared to want to eat them all!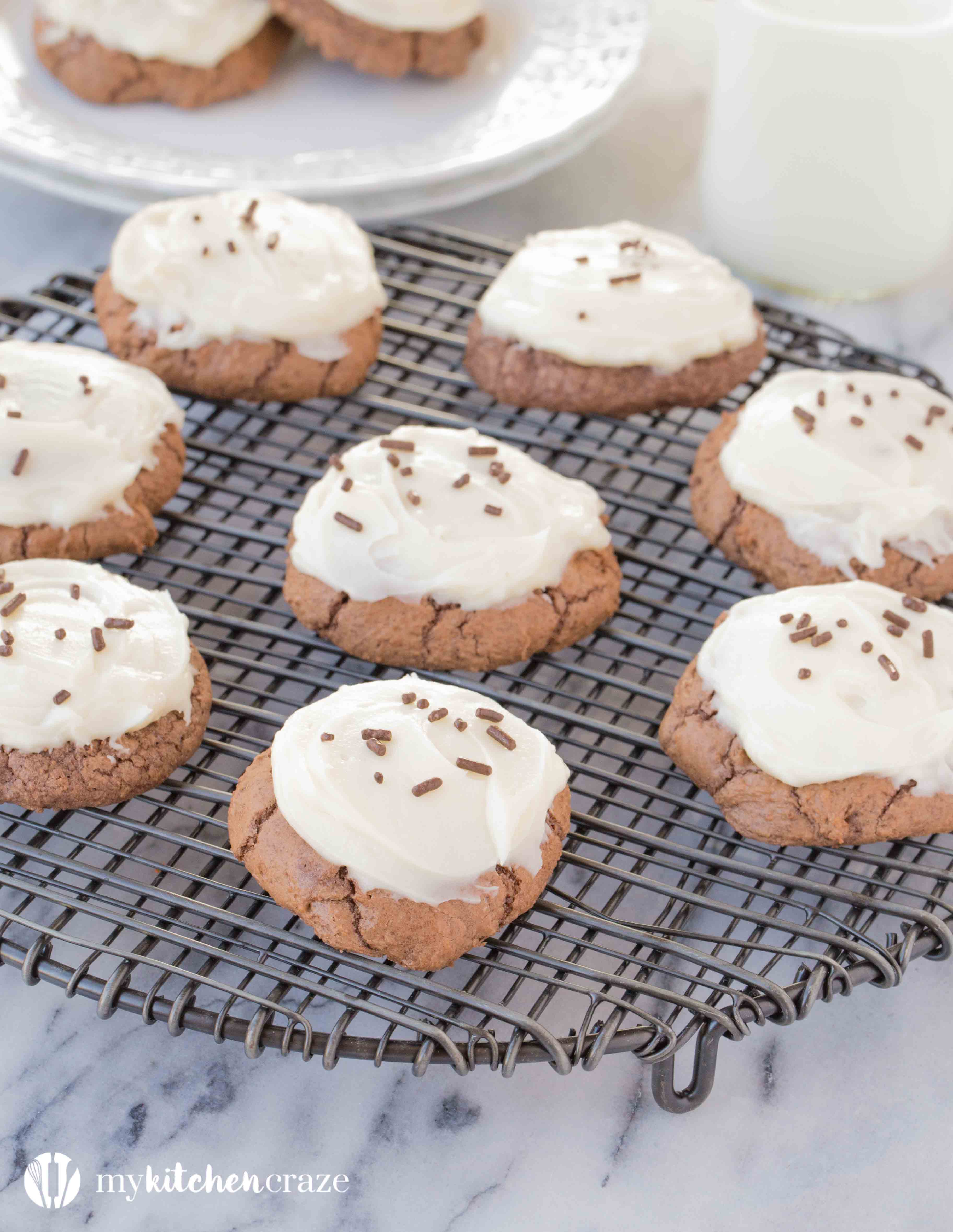 I hope your not sick of cookies just yet. I realize the holidays are all for cookies and sweets, but I had to share this easy and delicious cookie recipe with you today. So let's hope you have room for one more cookie recipe.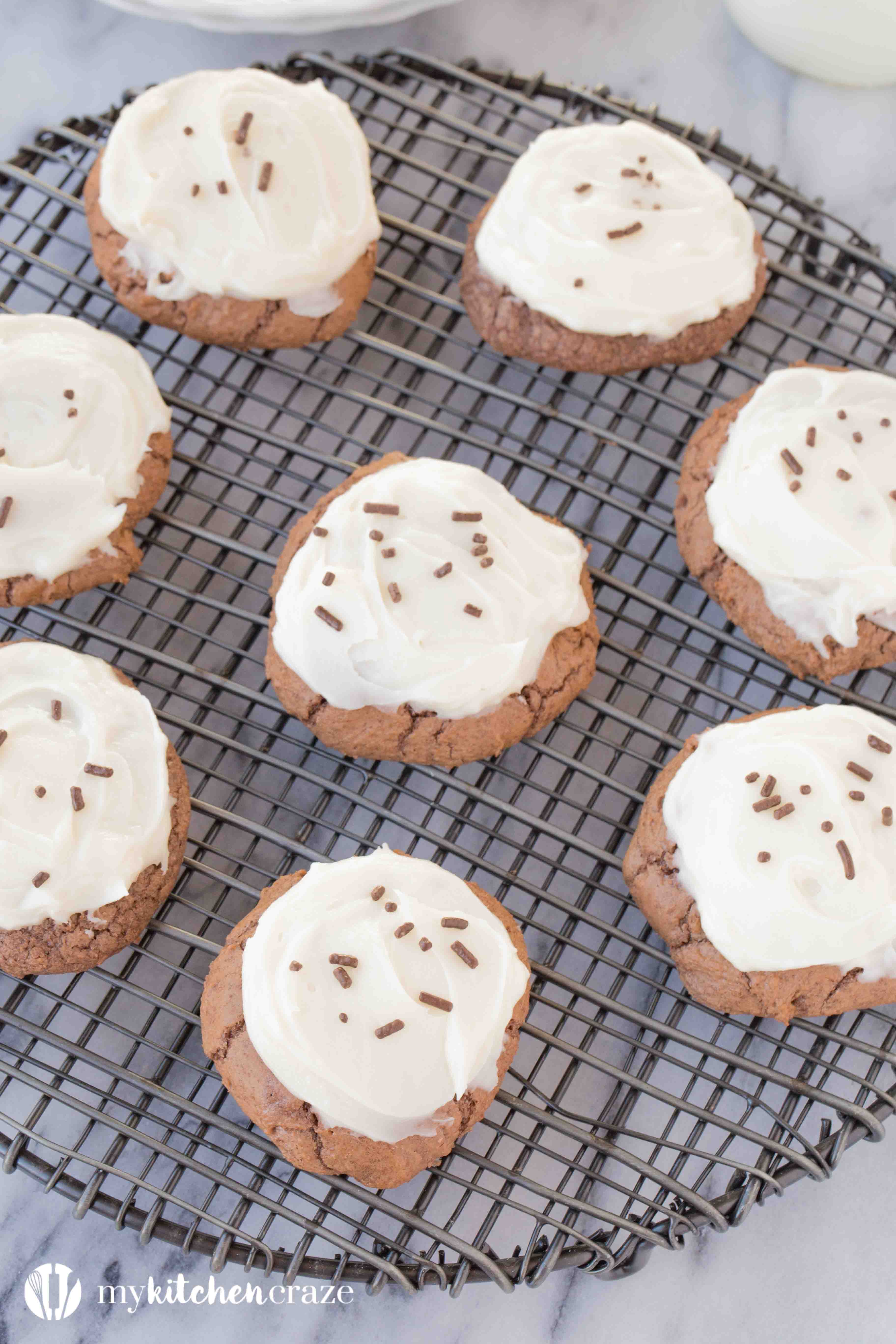 These Brownie Mix Cookies were made by accident actually. I sent Sean to the store a while back and of course he comes home with a lot more than what we need and 3 brownies box mixes. Yes you heard me right…THREE! What in the world was this man thinking and why do we need three boxes of this stuff. Not that I don't like the boxed brownies every now and then, but did we really need three of them.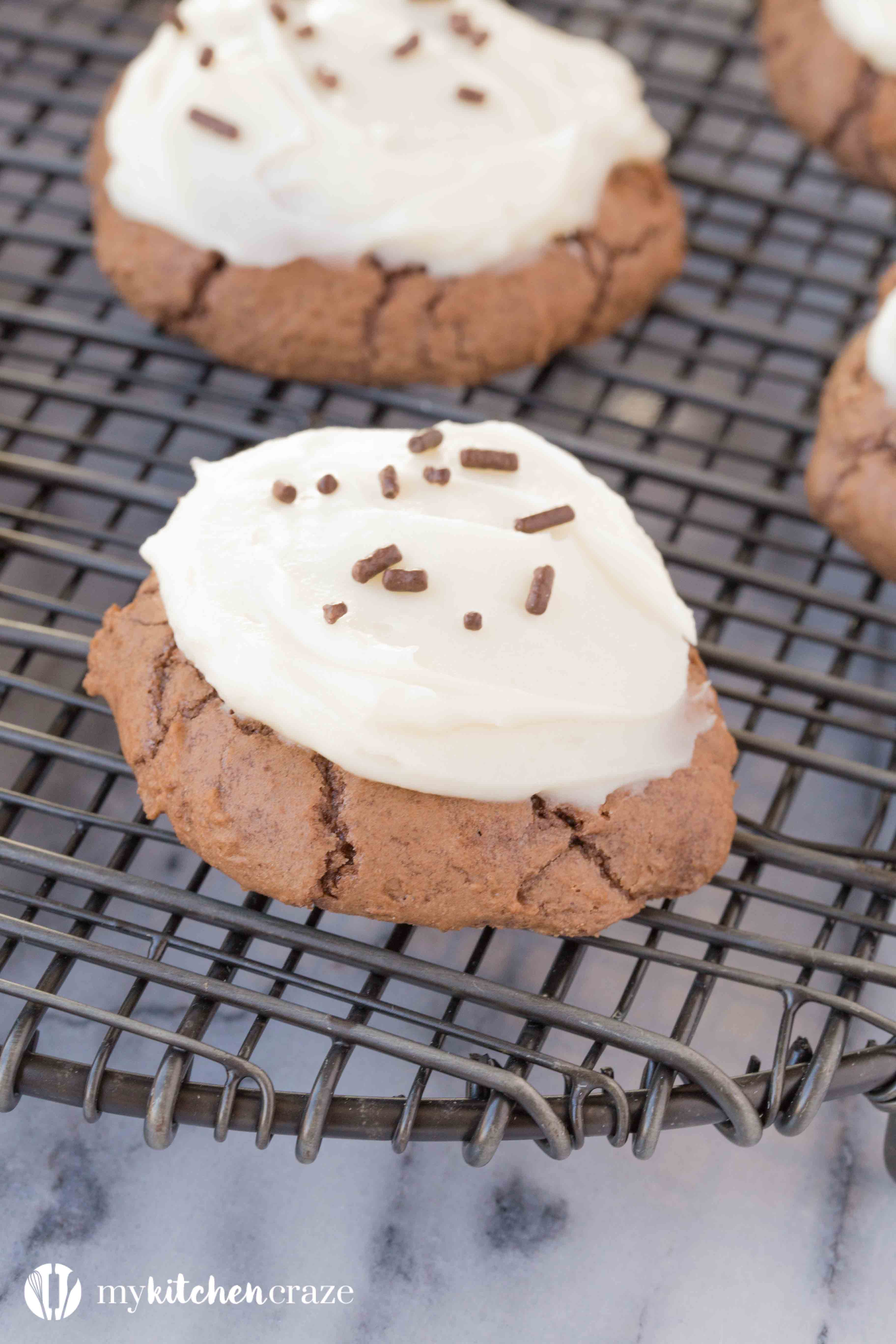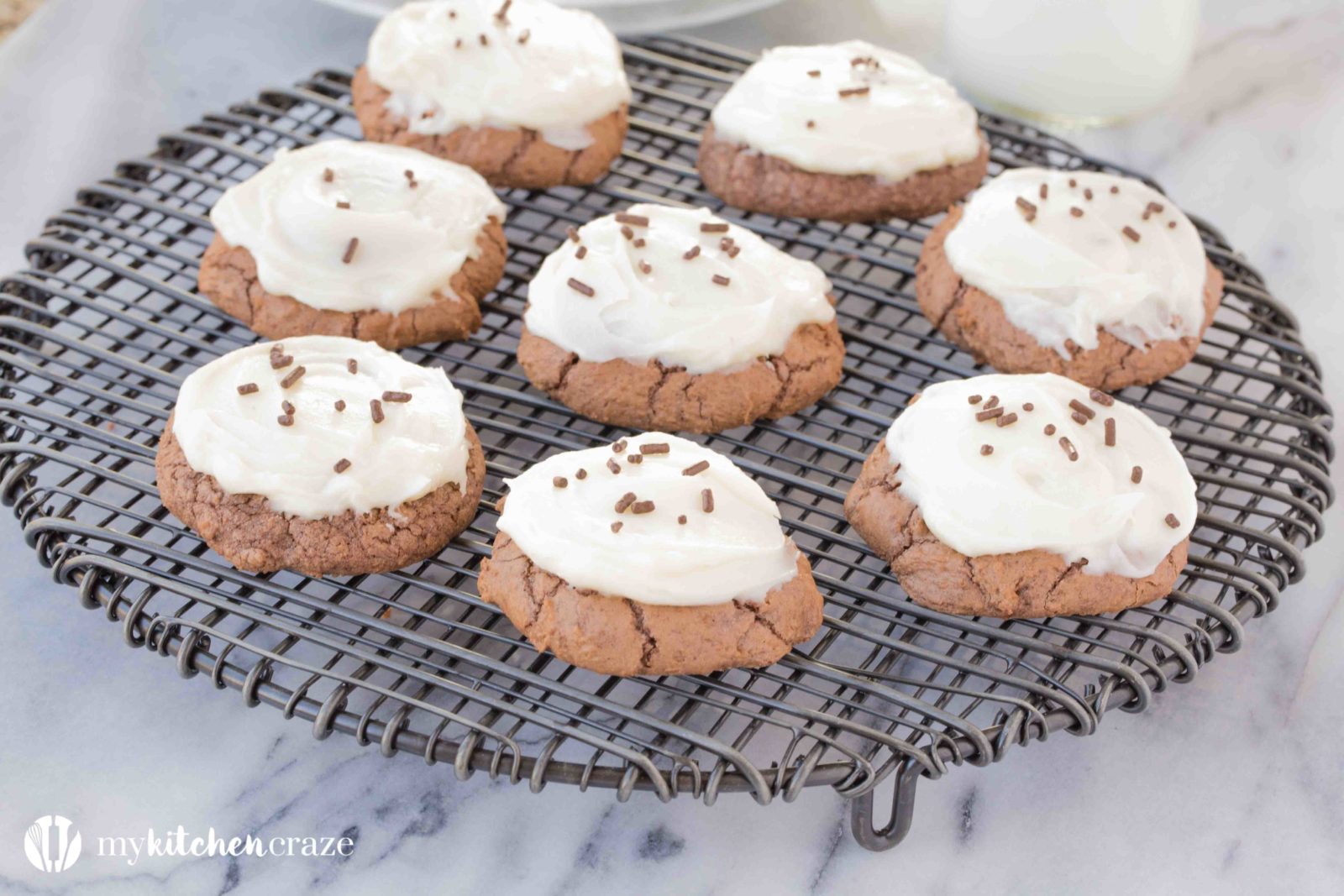 When I asked him why he got so many, he said they were having a sale and it seemed like a great price. Ugh, this hubby of mine. This is why he rarely does any shopping for me anymore. He's like this every time. He's even this way when he goes to the store with me and it's not just grocery stores. He's this way when we go clothes shopping to. Sean's too much, but I love him. We've been married (15 years) a long time now, so I'm used to his ways.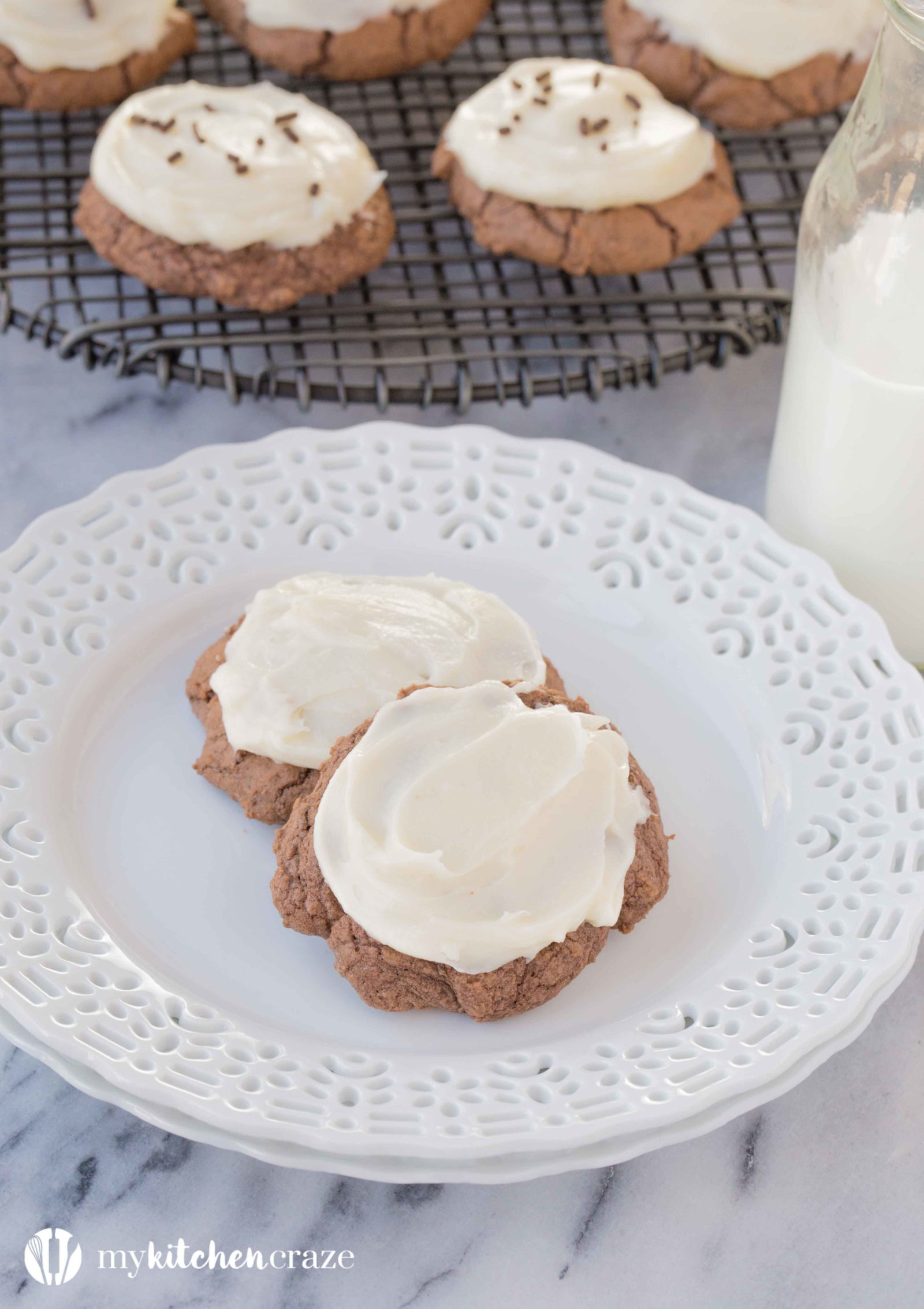 Since I had a ton of brownie box mixes, I needed to find a fun way to use them up. Since I have an obsession with cookies and bars, I knew I needed to make some sort of cookie out of these. I didn't a little research and started baking.
I ended up using two boxes of brownies, so I could get the recipe just right and let me tell you these babies are so addicting and good, that I had to send them with Sean to work so I wouldn't eat them all. Plus I added some cream cheese frosting to them, which put these cookies over the top!
Next time you're craving some brownies, remember these yummy Brownie Mix Cookies with Cream Cheese Frosting. Or next time your hubby buys way to many boxes you can make these too. Enjoy everyone!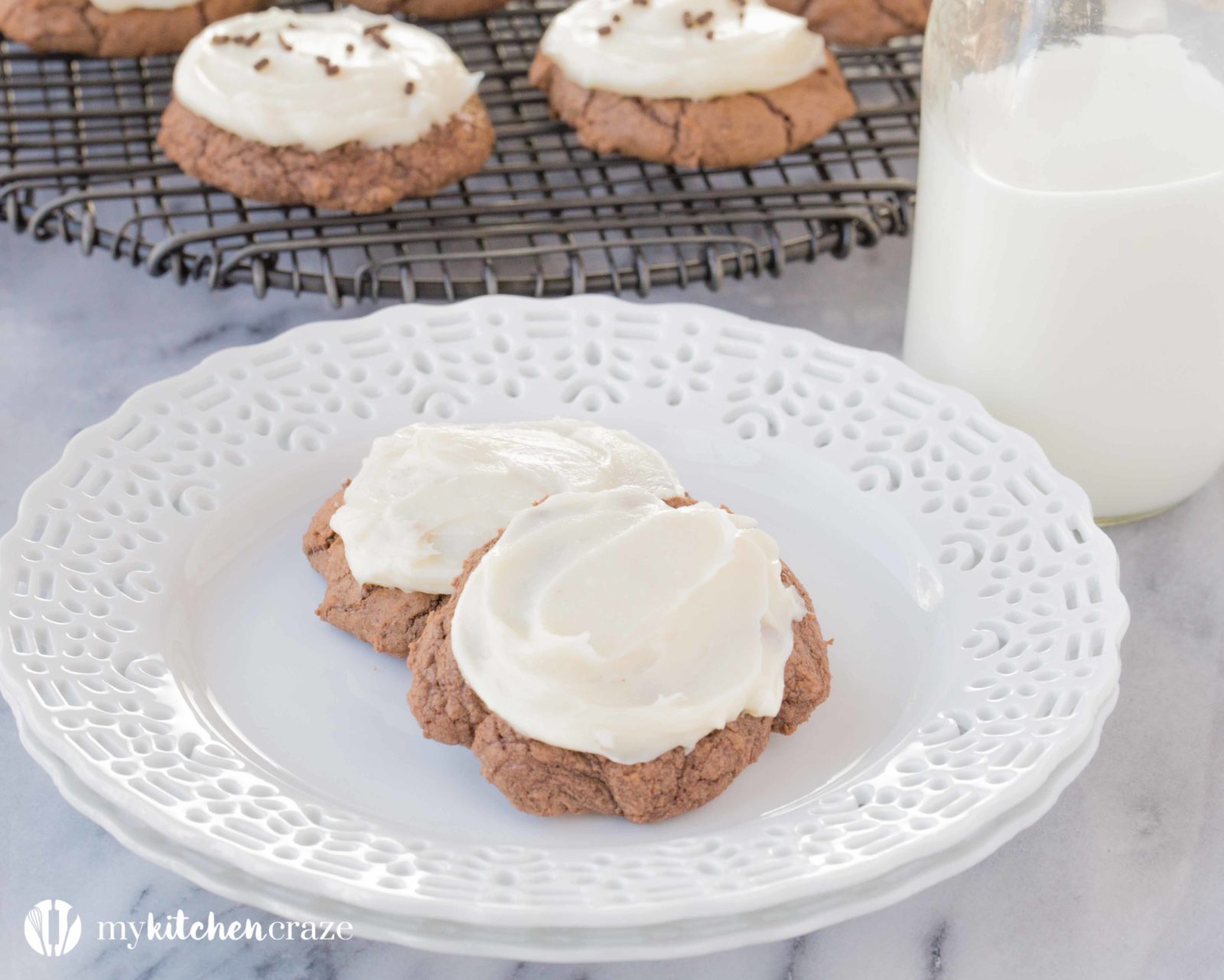 Servings: 2 -3 dozen cookies
Brownie Mx Cookies with Cream Cheese Frosting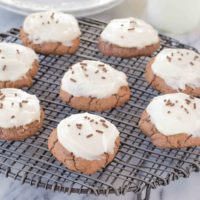 Print
Ingredients
Brownie Cookies:
1 18.3 oz brownie mix
1/2 cup flour
2 eggs
1 tsp vanilla extract
1/3 cup oil
2 tablespoon water
Cream Cheese Frosting:
5 ounces cream cheese, softened
3 tablespoons butter, softened
1 teaspoon vanilla extract
2 1/4 cups powdered sugar
Instructions
Preheat oven to 350 degrees F. Lightly spray a cookies sheet with non-stick cooking spray; set aside.

Brownie Cookies: In  a medium bowl combine all of the brownies ingredients and mix until blended.

Drop a teaspoon of brownie batter onto the prepared cookie sheet.

Bake for 9 to 10 minutes, making sure not to over bake these. Once they lost their gloss, but still feel soft to the touch, take them out of the oven.

Let rest for 1 minute, then remove to a wire rack. Let cool completely before frosting.

Cream Cheese Frosting: Cream together the cream cheese and butter with a hand mixer on medium speed.

Add in vanilla extract and powdered sugar. Beat until soft and creamy.

Spread frosting on cooled cookies.

Enjoy!!