Stuffed Bell Peppers
Stuffed Bell Peppers are a great way to have a healthy dinner. These Stuffed Bell Peppers have everything you need for a delicious yummy meal! Plus they're easy to make and you all know how much I love that!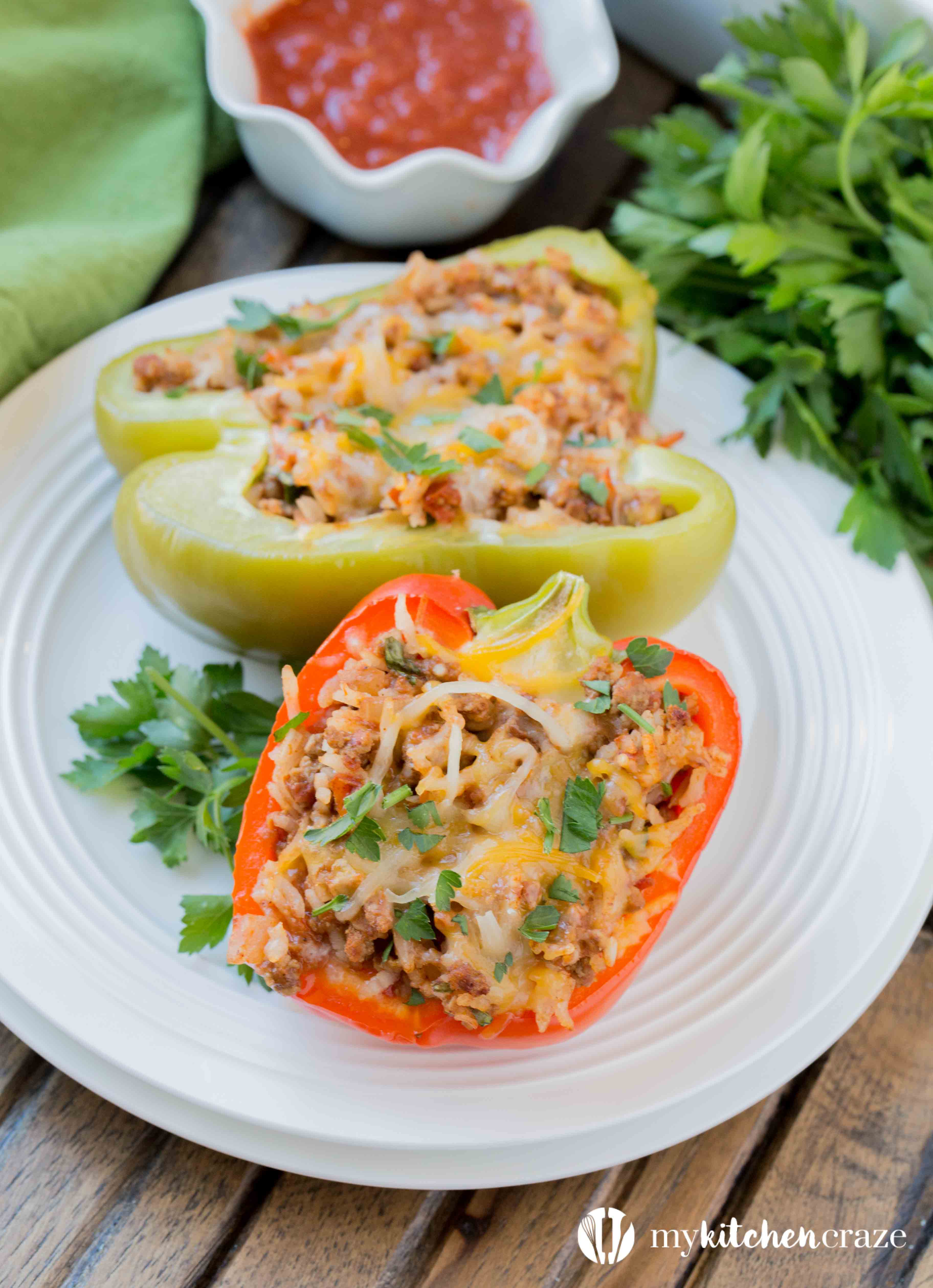 I've made stuffed bell peppers a few times now, but they've always turned out so so. Sean and I both were never impressed with how they turned out. They tasted sort of bland and were over stuffed with filling. I also think we're so used to having carbs with our dinner that we feel off some how.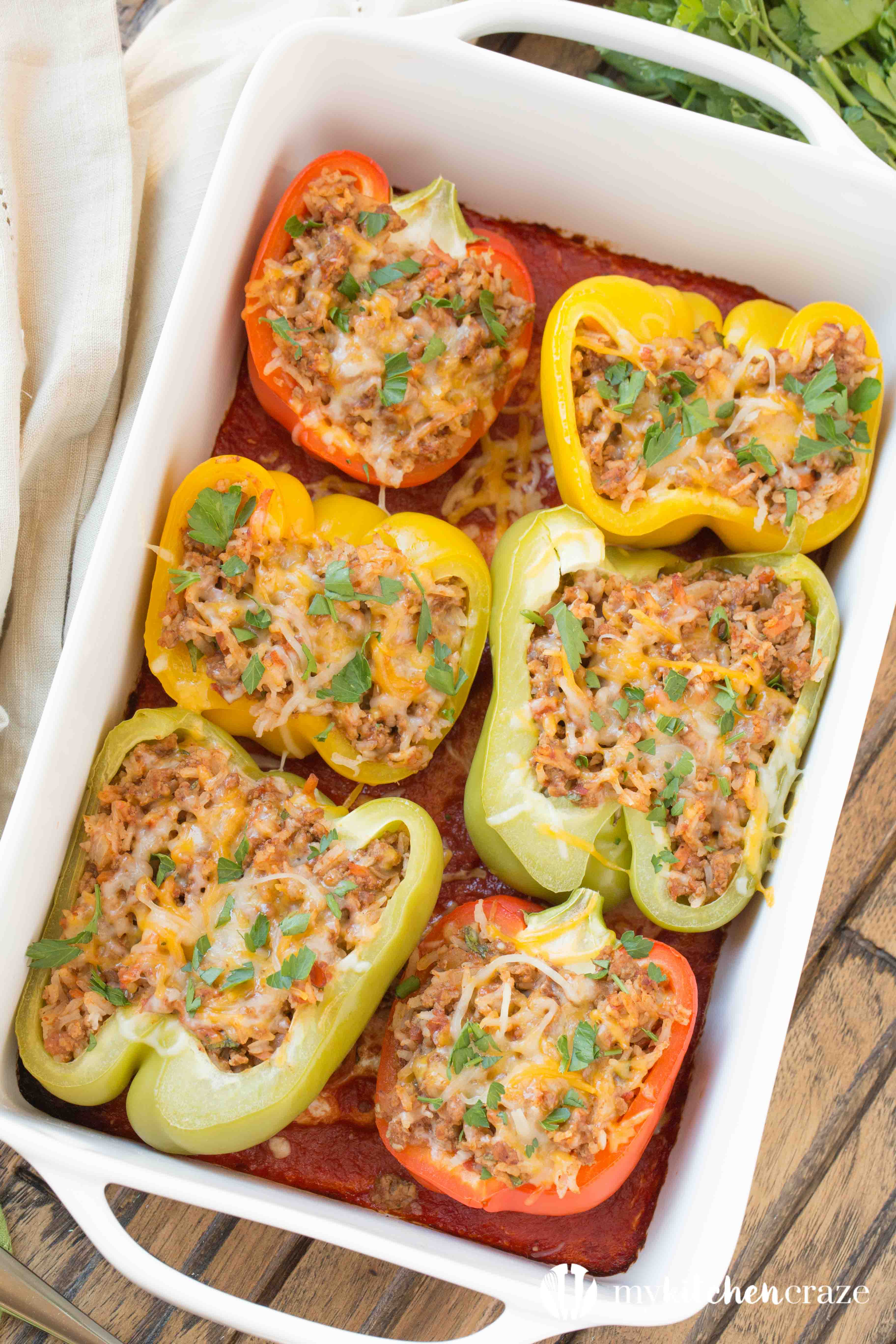 When I told Sean that I wanted to try stuffed bell peppers again, his reply was "Really honey, are you sure about that?" I told him to give me one more chance to WOW him and if it wasn't a WOW meal then we would give up on the stuffed bell peppers once and for all.
Well I'm happy to report that stuffed bell peppers will not be extinct in this household! YAY!! I really did want them to work out. It's such a healthy meal.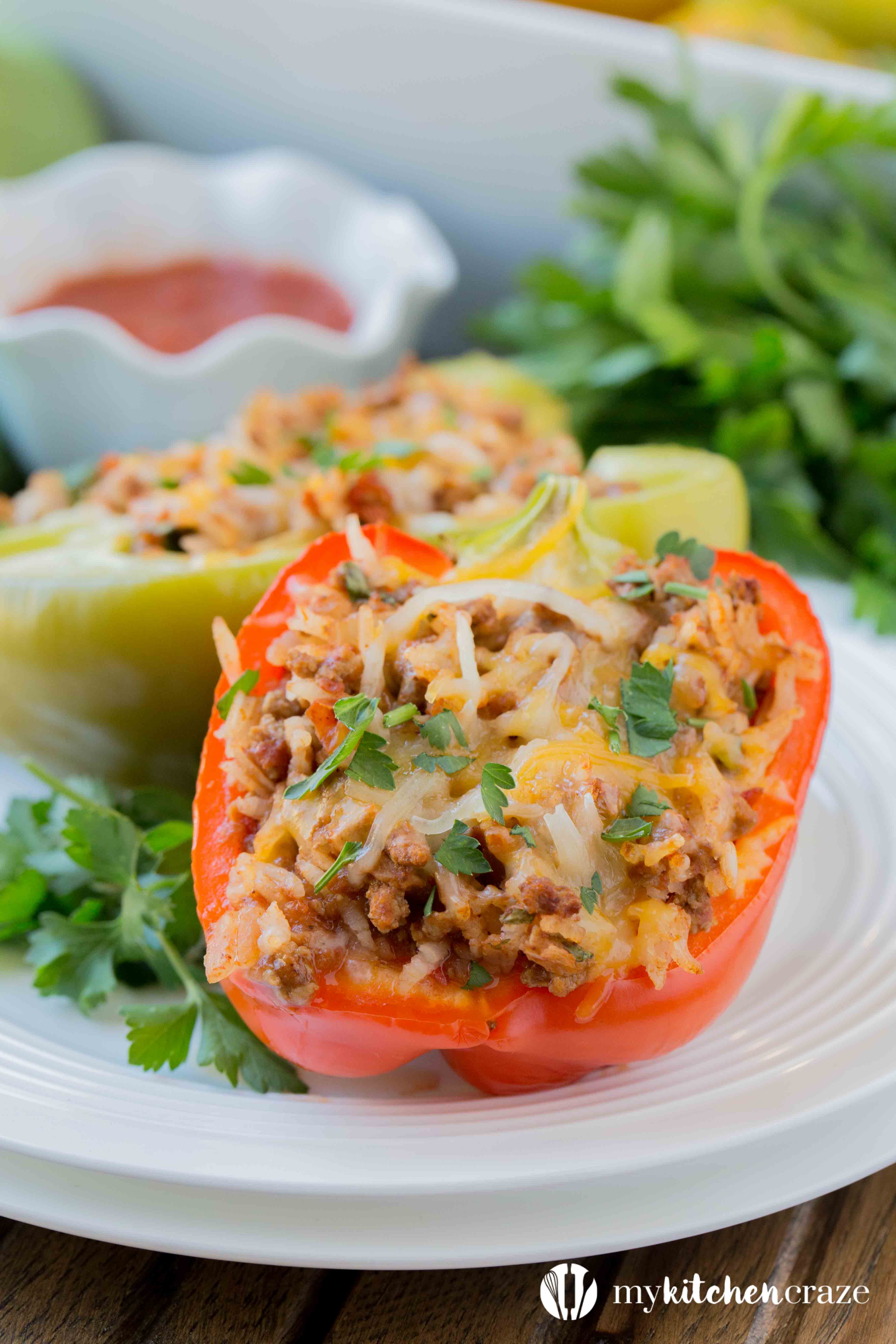 Sean confirmed that the stuffed bell peppers redeemed them selves. I was actually shocked at how good they turned out this time. One of the differences that I did this time around was I cut the bell peppers in half length wise and then filled them up. In the past I would cut the tip off and fill it up that way. See why it was way to much filling? This way you get an even amount of bell pepper and filling. Perfect!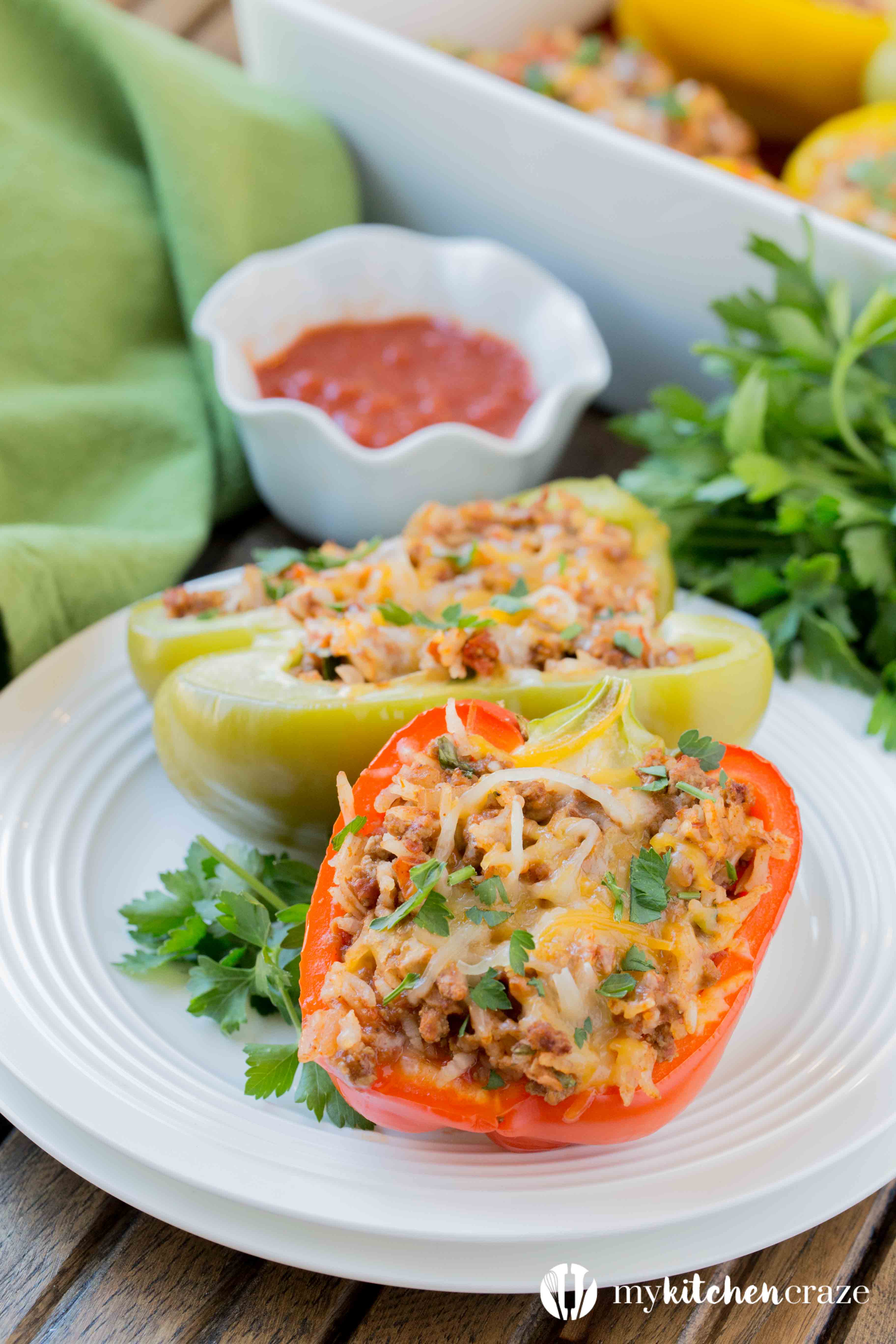 I also took out a few steps which then made less clean up. That's a plus in my book. I added a few more seasonings too, so they wouldn't taste bland. So many new changes made them improve significantly and now we eat them all the time.
So the next time your looking for a healthier dinner option remember these Stuffed Bell Peppers. I promise you'll love them. Trust me I went through the trial process for you, so I could make sure these peppers would be gone in a matter of seconds!
*recipe and photos updated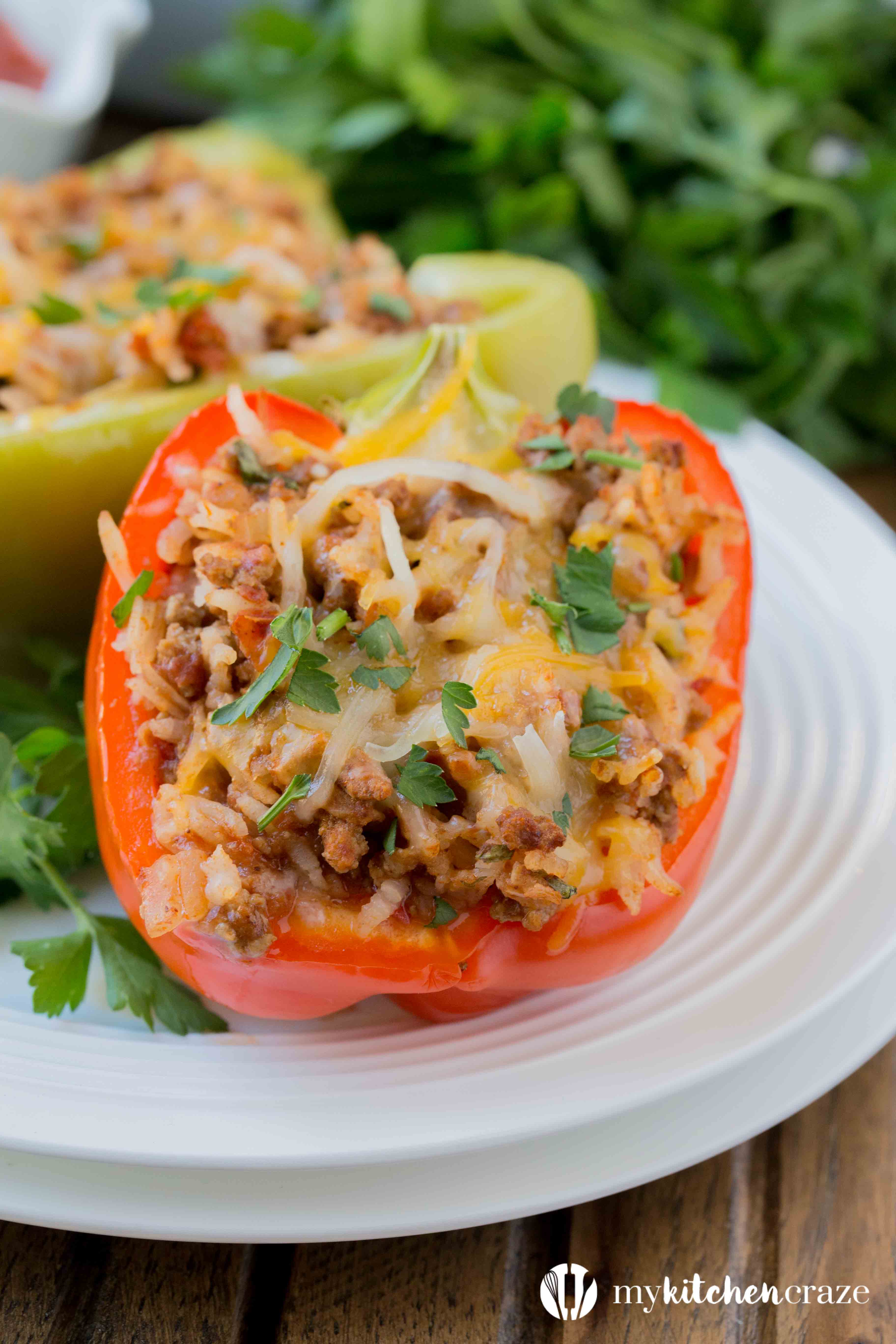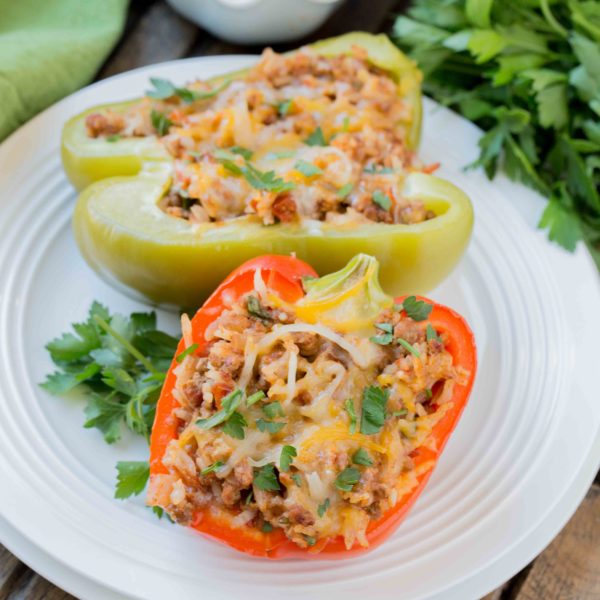 Get the Recipe:
Stuffed Bell Peppers
Ingredients
4

bell peppers

,

any color

1

teaspoon

canola oil

1

small onion

,

diced

3

garlic cloves

,

minced

1

pound

ground beef

1

tablespoon

Worcestershire sauce

1

teaspoon

chili powder

1/2

teaspoon

cumin

1

can

,

28 ounce crushed tomatoes, divided

2

tablespoons

Italian parsley

,

chopped

1

cup

cooked white rice

1

cup

shredded colby jack cheese
Instructions
Preheat oven to 350 F degrees.

Heat oil in a large skillet over medium high heat. Add the onion and cook until softened, about 5-7 minutes. Stir in garlic and cook additional minute.

Stir in beef and cook. While cooking, break up the meat with a wooden spoon and cook until no longer pink, about 5-7 minutes. Add the Worcestershire sauce, chili powder, cumin and 1 1/2 cups crushed tomatoes. Cook 3-5 minutes.

In a large bowl add the beef mixture, 3/4 cup cheese, parsley and cooked rice. Season with salt and pepper to taste.

Place remaining 1/2 cup crushed tomatoes on the bottom of a 9x13 baking dish. Divide the filling evenly among the peppers. Cover with foil and bake 30 minutes in preheated oven.

Remove foil after 30 minutes and sprinkle with the remaining cheese. Bake until the cheese is bubbly and browned, about 5-10 minutes.

Serve immediately and enjoy!