Blueberry Crumb Muffins
Moist blueberry muffins topped with a crumb topping are the perfect way to start your day! Eat them for breakfast or dessert. Either way they are delicious!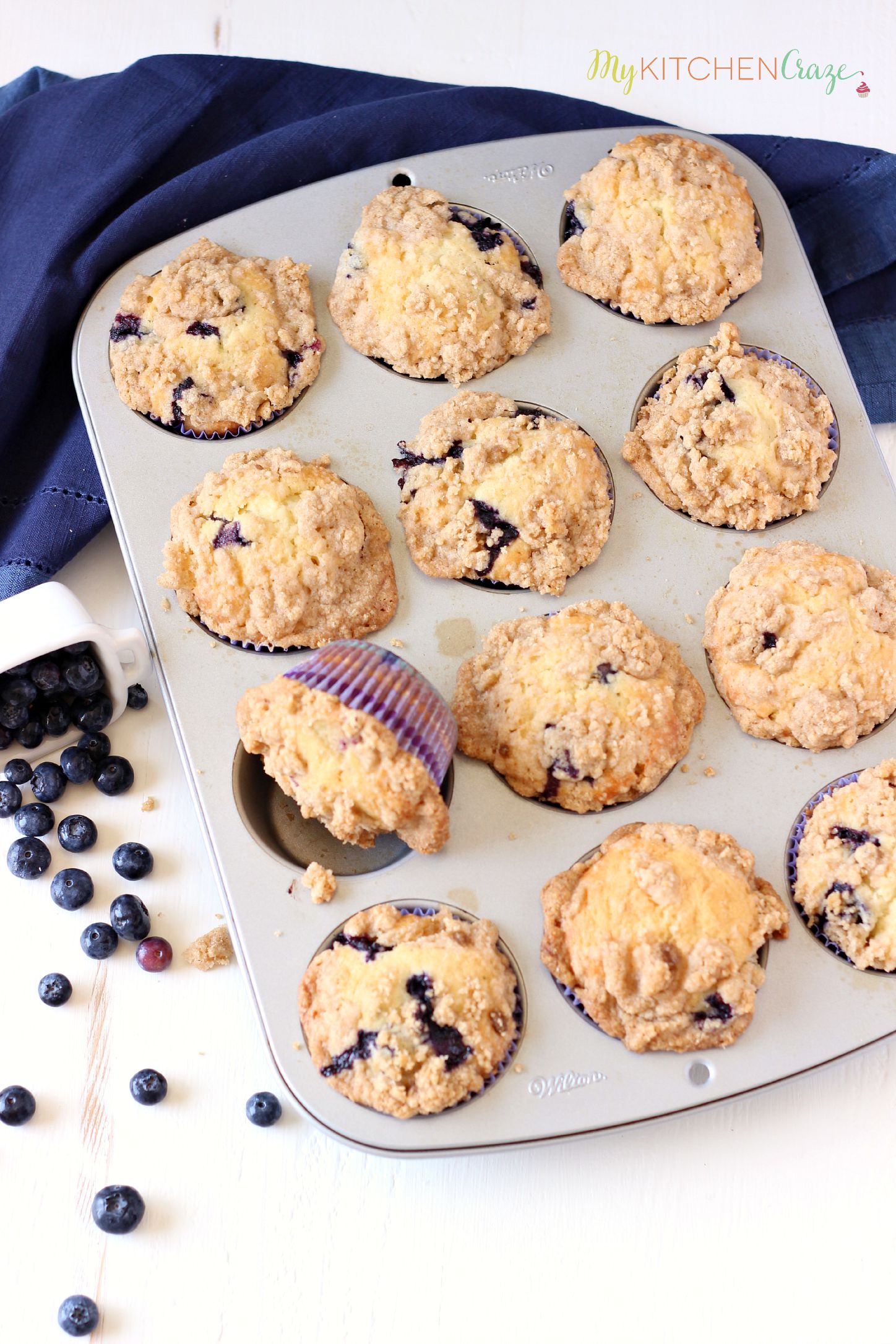 Have you ever walked into a coffee shop and see those delicious muffins, cakes, scones and croissants? Ever wonder why you can't make your pastries look like that? Now you can.
I always thought you needed to have an industrial kitchen to make those yummy pastries. Boy was I wrong. I wanted to make something for Sean's work (who doesn't love to make goodies for their hubby's work) and I knew these muffins would be a nice treat for their morning meetings.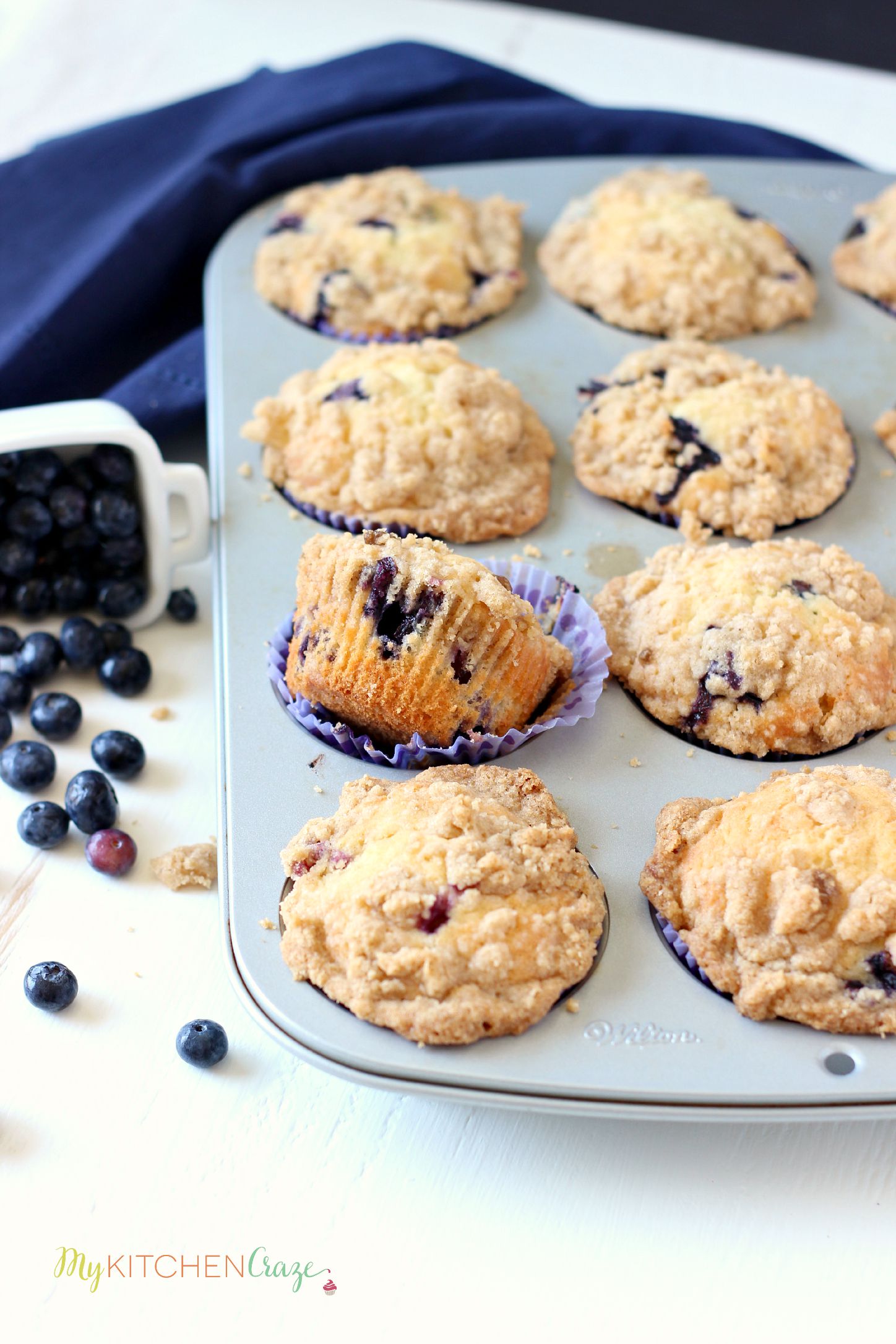 I've made a ton of blueberry muffins in my day. If I'm being honest here, all the recipes I've made have been so so. They just lacked that coffee shop look and taste. You all know what I'm talking about. I wanted that fluffy, flakey moist gorgeous muffin that you pay $5 bucks for.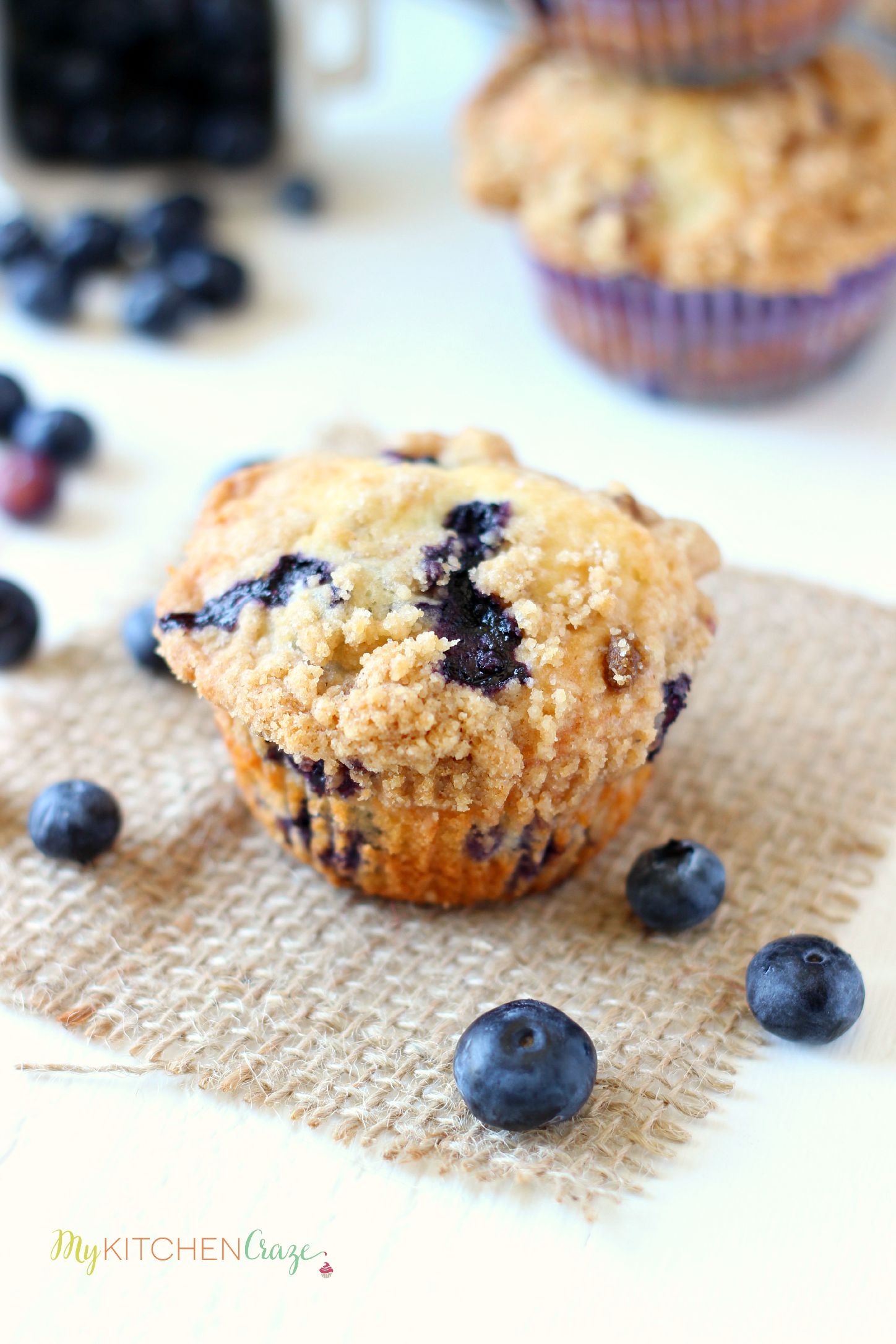 I knew I had that $5 dollar muffin the instant I ate these babies. OH MY GOSH you guys! These muffins are so good and Sean's work loved them. They not only tasted amazing, but they looked phenomenal! Sean came home that night and said that they were gone in 2 seconds.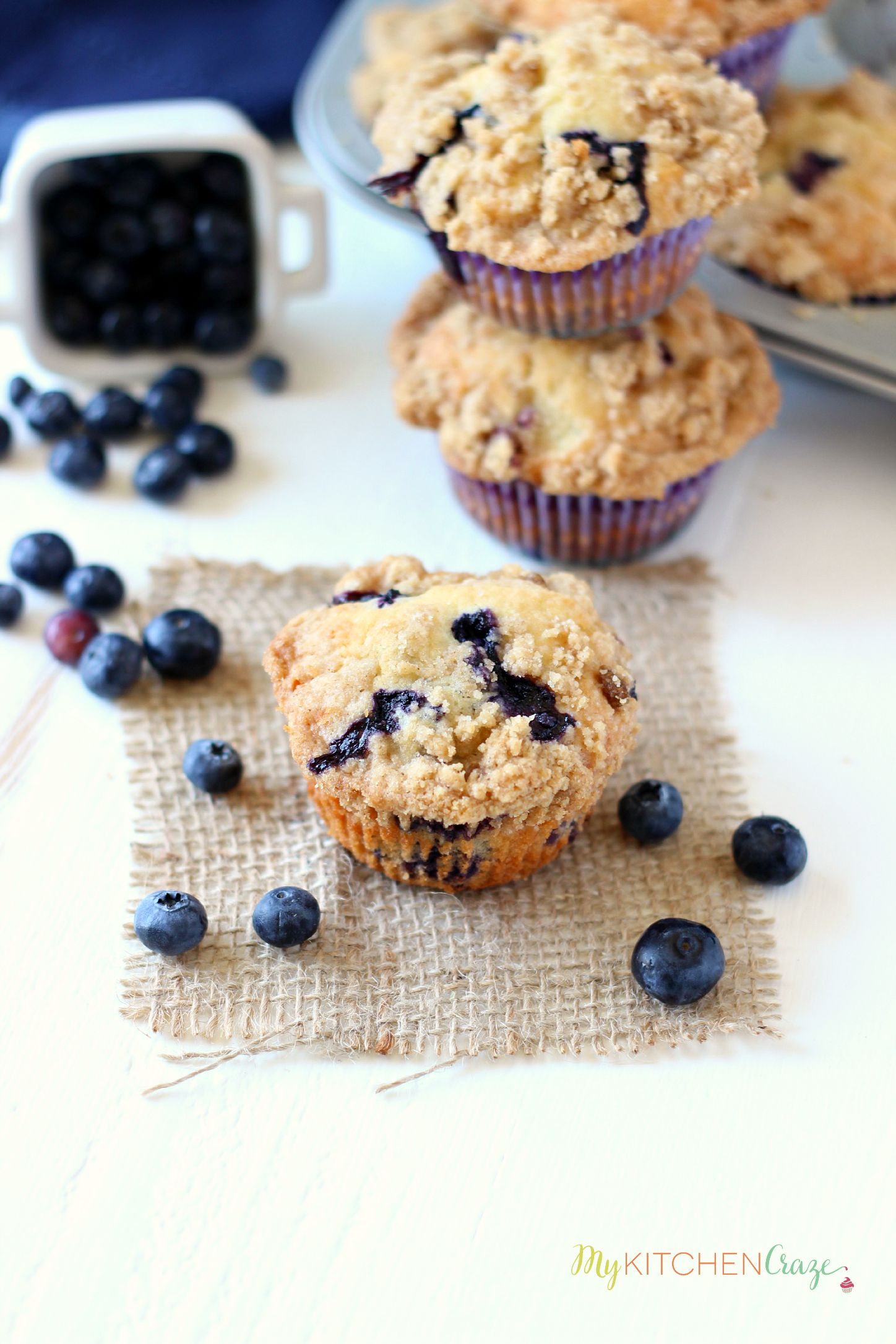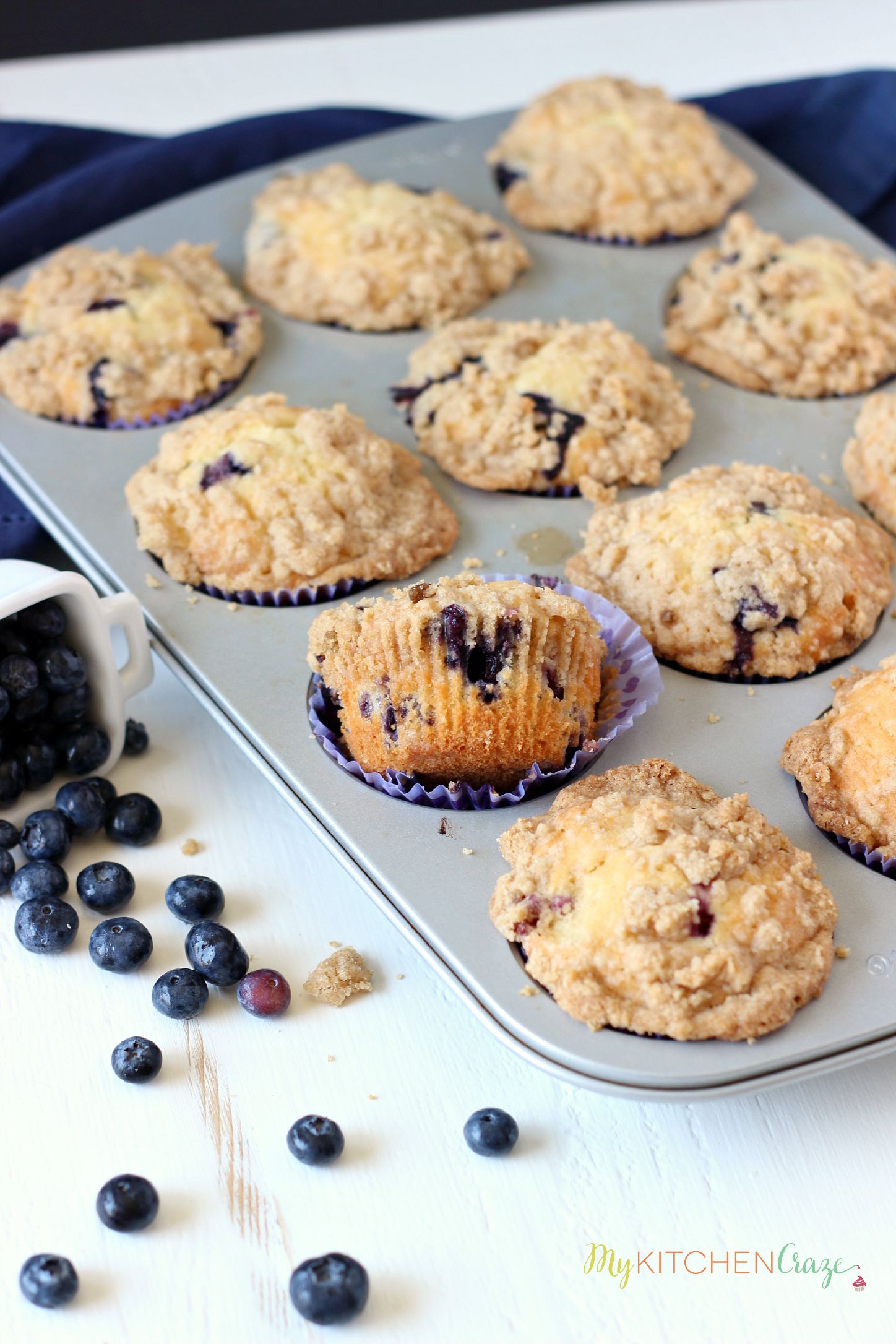 One of his co-workers was on a diet and decided that she was going to share a muffin, but once she started eating it she didn't want to share. That's the biggest compliment someone can give. I love making desserts and I love when people like them as much as I do.
Now you need to get into that kitchen of yours and give these Blueberry Crumb Muffins a try. I promise you, once you try these you'll be making them over and over. You might even share them once in a while! Enjoy!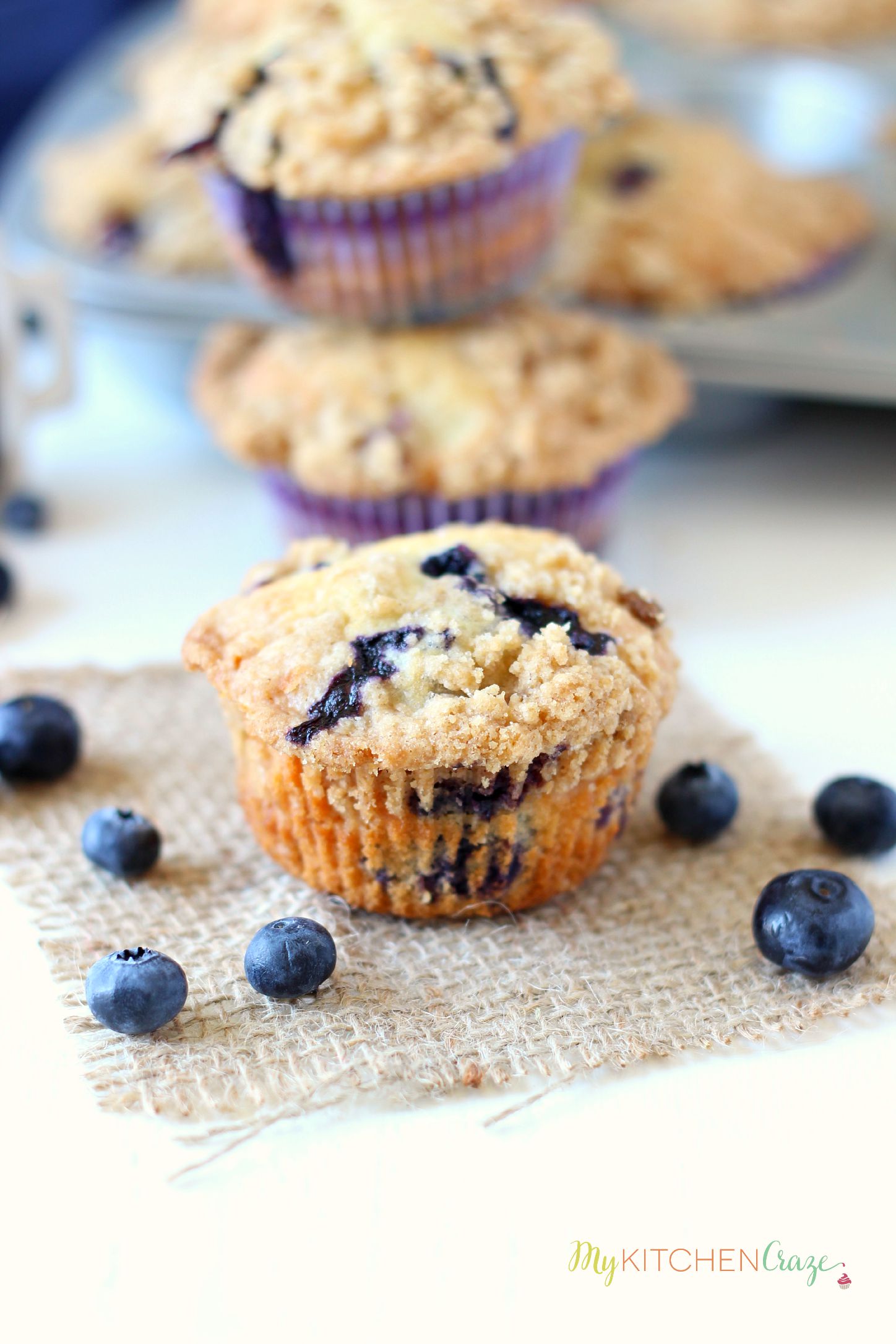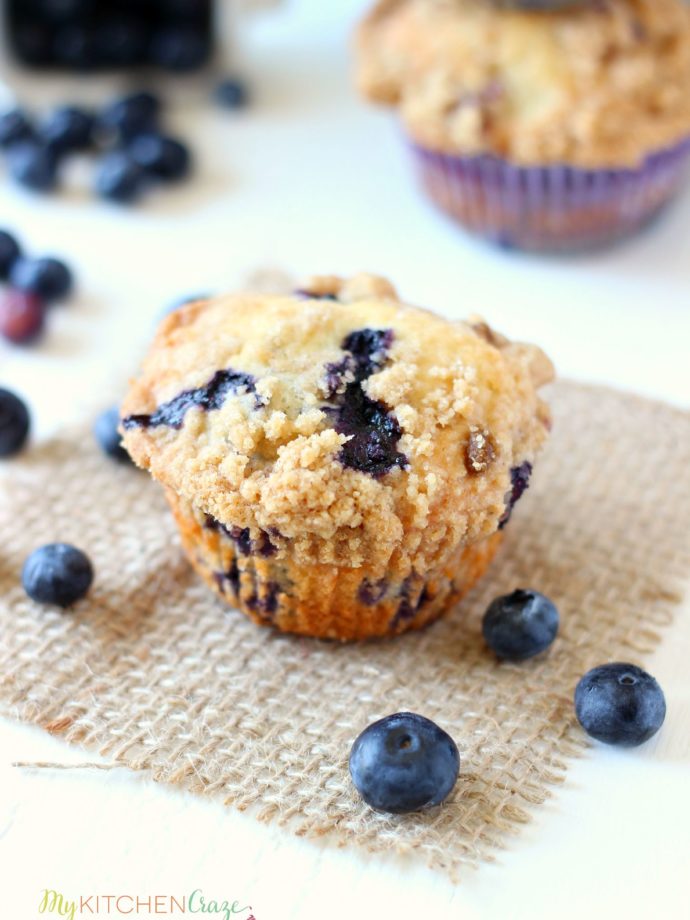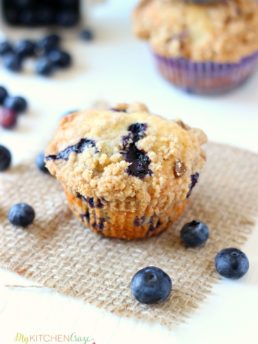 Get the Recipe:
Blueberry Crumb Muffins
Ingredients
Muffins:
2

cups

all-purpose flour

2

teaspoons

baking powder

1/2

teaspoon

salt

1/2

cup

unsalted butter

1

cup

granulated sugar

2

large eggs

1

teaspoon

pure vanilla extract

1/2

cup

milk

2 1/2

cup

fresh blueberries
Crumb Topping:
6

tablespoons

unsalted butter

1/4

cup

granulated sugar

1/4

cup

packed light brown sugar

3/4

teaspoon

ground cinnamon

3/4

cup

all-purpose flour
Instructions
Preheat oven to 375 degrees F. Line muffin tray with muffin cups. In a medium bowl, mix together flour, baking powder, and salt and whisk well. In a stand mixer using the paddle attachment, mix together on medium-high speed, the butter and granulated sugar for 4-5 minutes, until light and fluffy. Add the eggs one at a time, beating well after each addition until the egg is incorporated before adding the next one. Then beat in the vanilla.

Add milk, alternating it with the dry ingredients in two or three batches. Make sure not to over mix. Fold in the blueberries using a spatula. To make crumb topping, mix together the butter, sugars, cinnamon, salt and flour. Mix with a fork until crumbly.

Spoon batter into muffin tins about 3/4 full. Top each muffin with a generous tablespoon of the crumb topping. Bake for about 30 minutes or until golden brown and a toothpick inserted in the center comes out clean. Let muffins cool slightly in the muffin tray, then remove to a wire rack and let cool completely.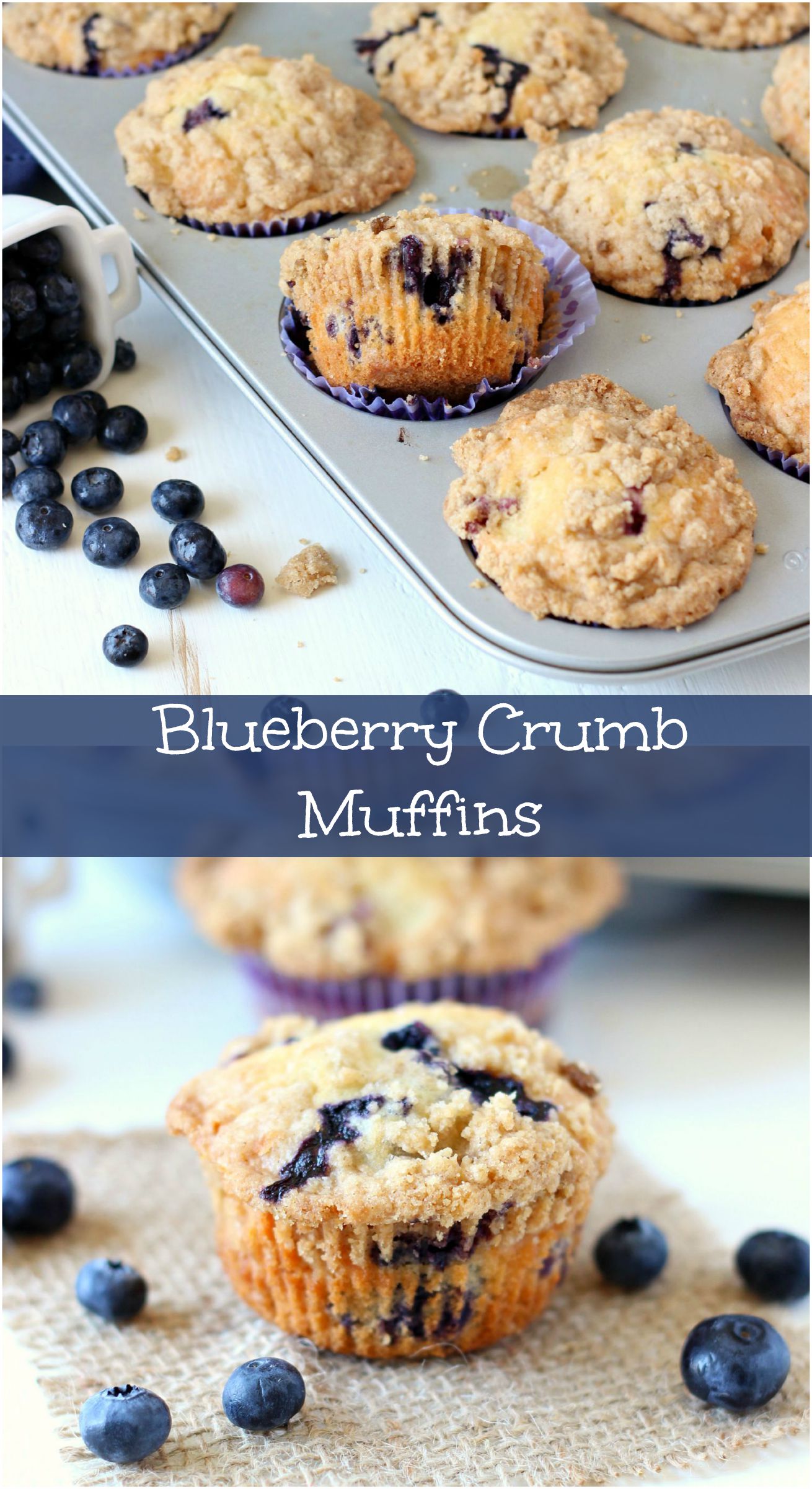 Need more muffins in your life? Here you go: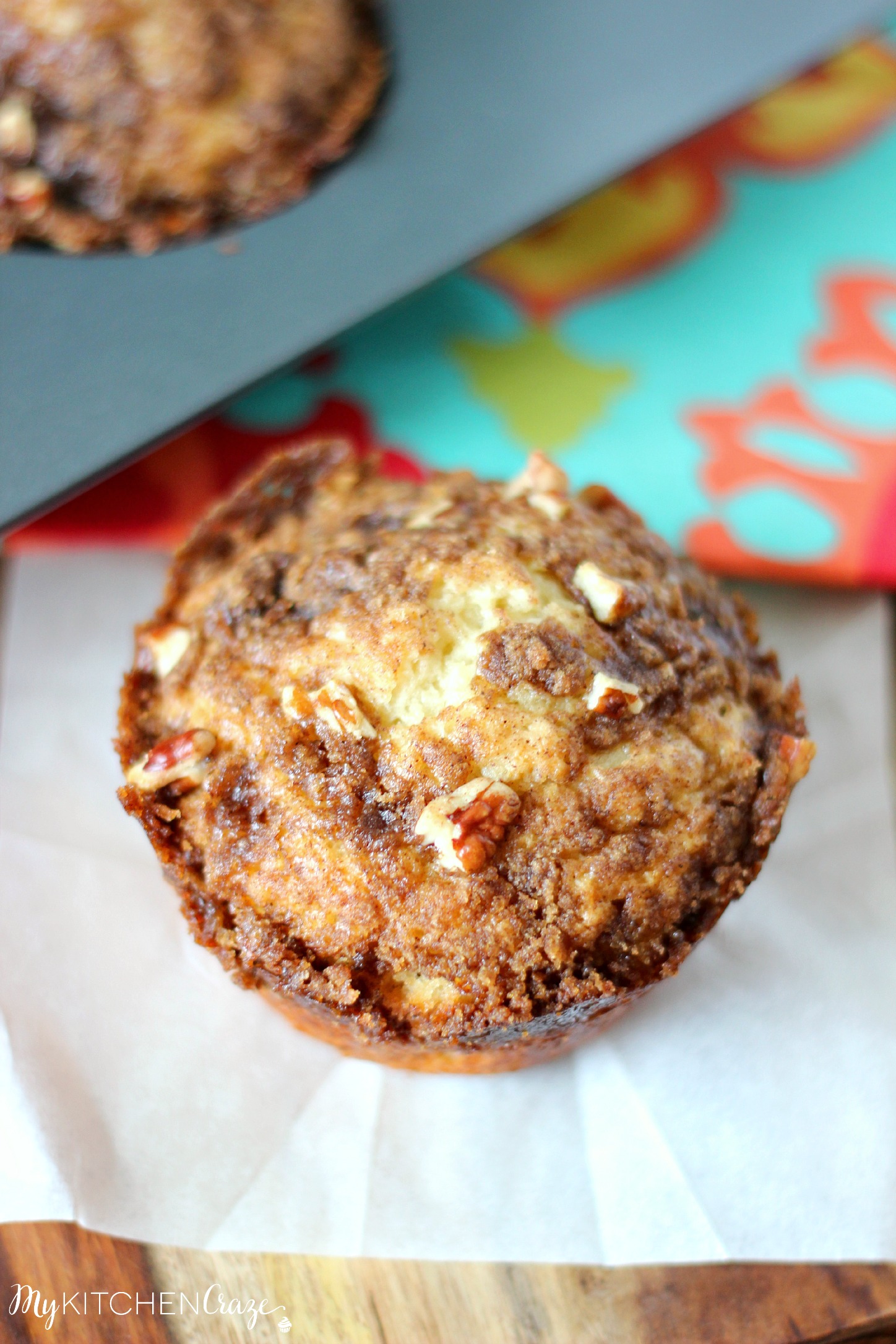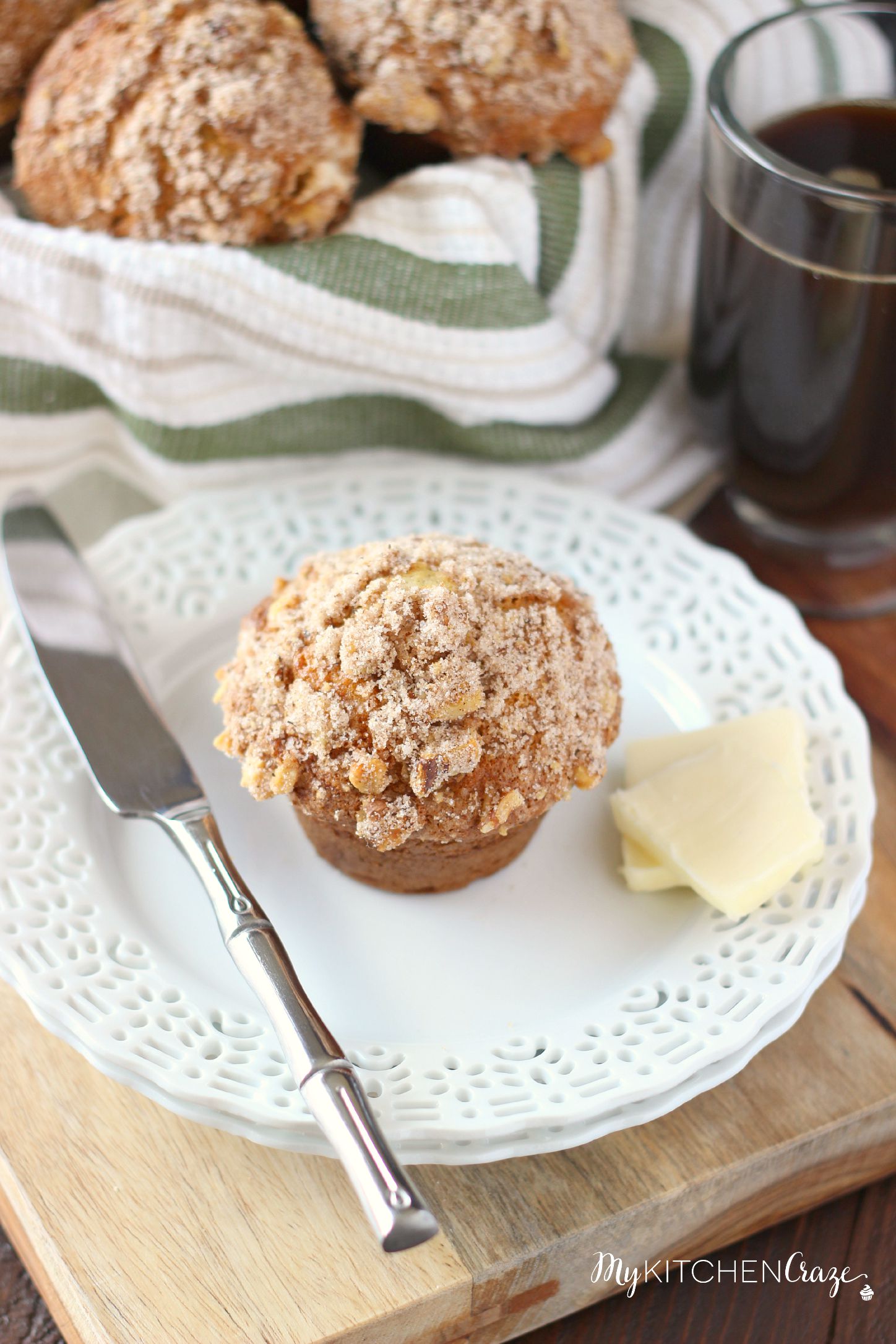 Here are some more muffins recipes from my friends around the web: