Berry Fruit and Yogurt Granola Parfait
BERRY FRUIT AND YOGURT PARFAIT ~ Are you a breakfast eater? Do you sit down and have some sort of breakfast in the mornings or are you a granola bar, smoothie type of person? I've found there are two different types of breakfast eaters. Sometimes they can run into one another, but for the most part there is a sitter and a runner.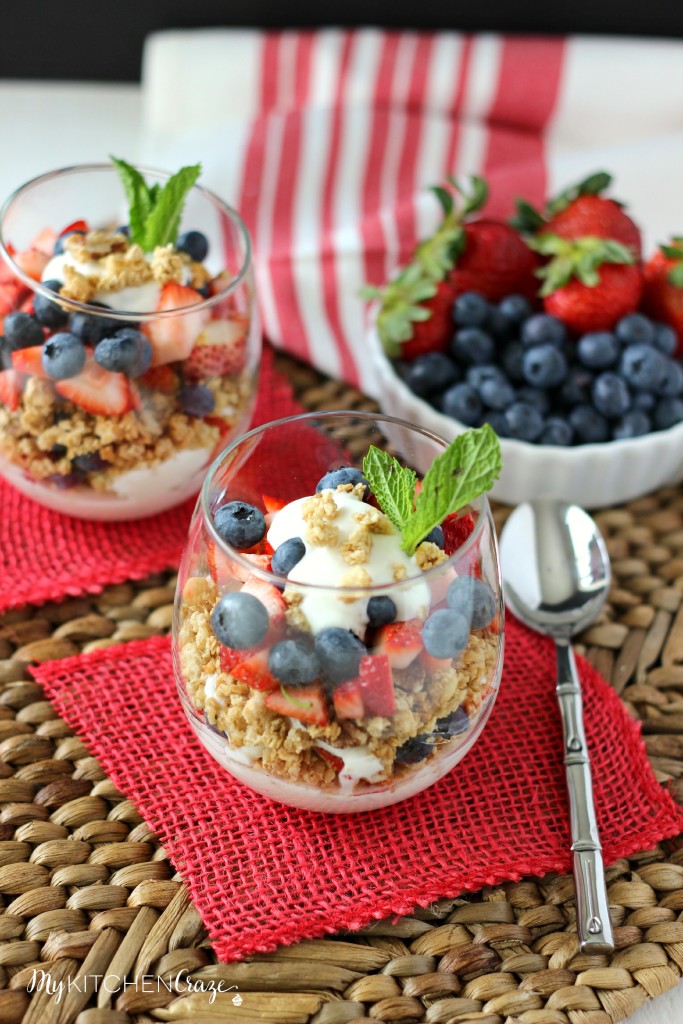 This week I've decided to dedicate all my recipes to breakfast meals. Some might be easy and some might be little more intense, but all of them will be delicious, of course. 😉
My family is a sitter type of family. We're that family that loves to go out to breakfast or make a huge breakfast at home. Dare I say that Breakfast is my favorite meal.
I just love having over medium eggs with potatoes and some turkey bacon. Yumm. I'm getting hungry just typing this. Hehe. But I realize that not everyone has the time in the mornings or you're like me and are trying to eat healthier.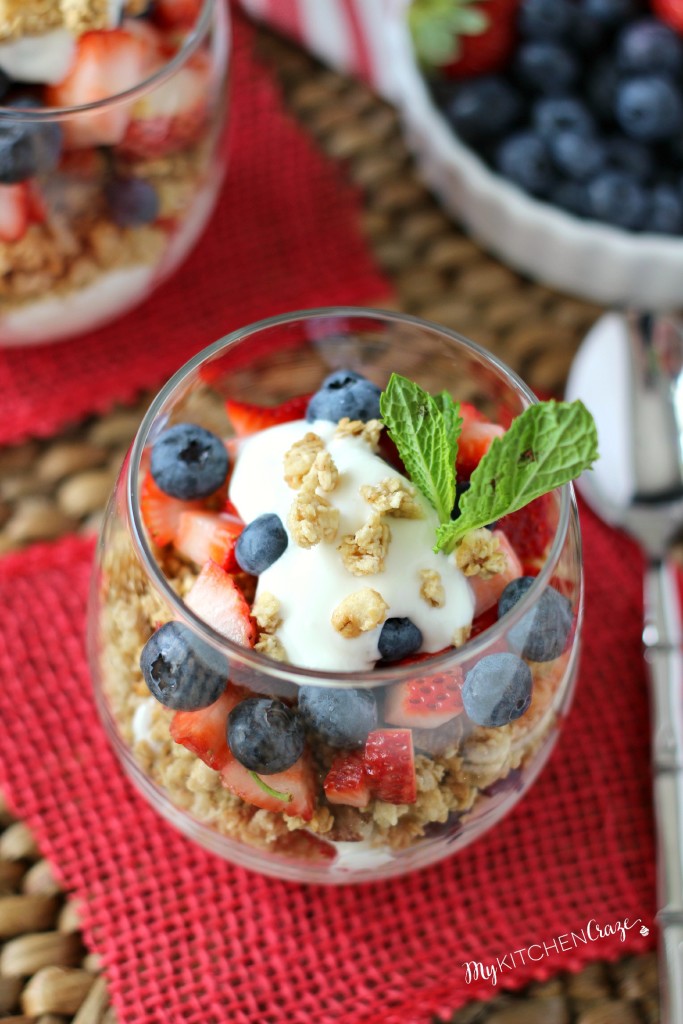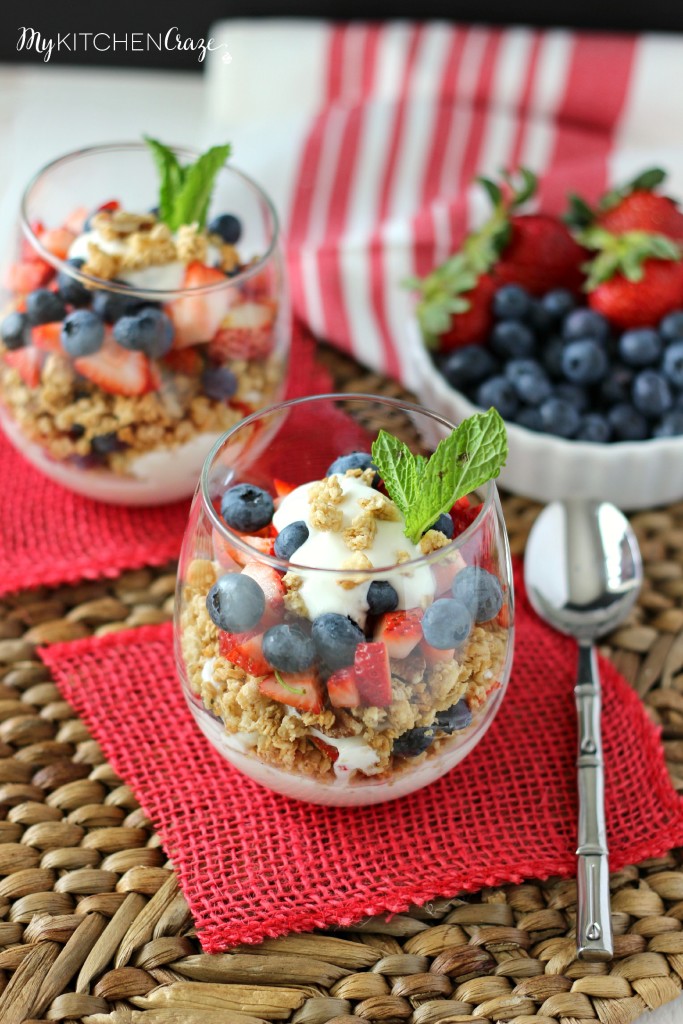 This Berry Fruit and Yogurt Granola Parfait's are so good that you're going to become my best friend. I was actually awed by how delicious and scrumptious the parfait's are. They have the nice sweet taste of the greek yogurt with honey, then added strawberries, blueberries and granola make them an amazing and healthy breakfast. Plus they're loaded with probiotic's which is also healthy for you.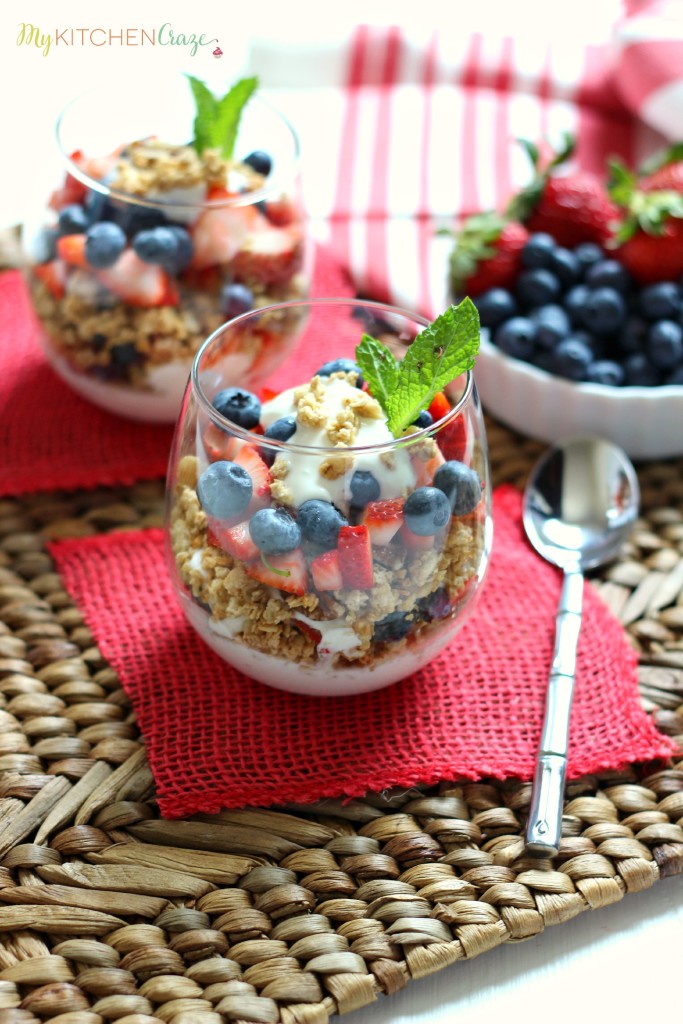 So if you're a sitter or a runner, you need to make this Berry Fruit and Yogurt Granola Parfait's. They're quick, easy and healthy for you. What's better than that. They will fill you up, so you won't be hungry for hours. Perfect in my little world. Enjoy!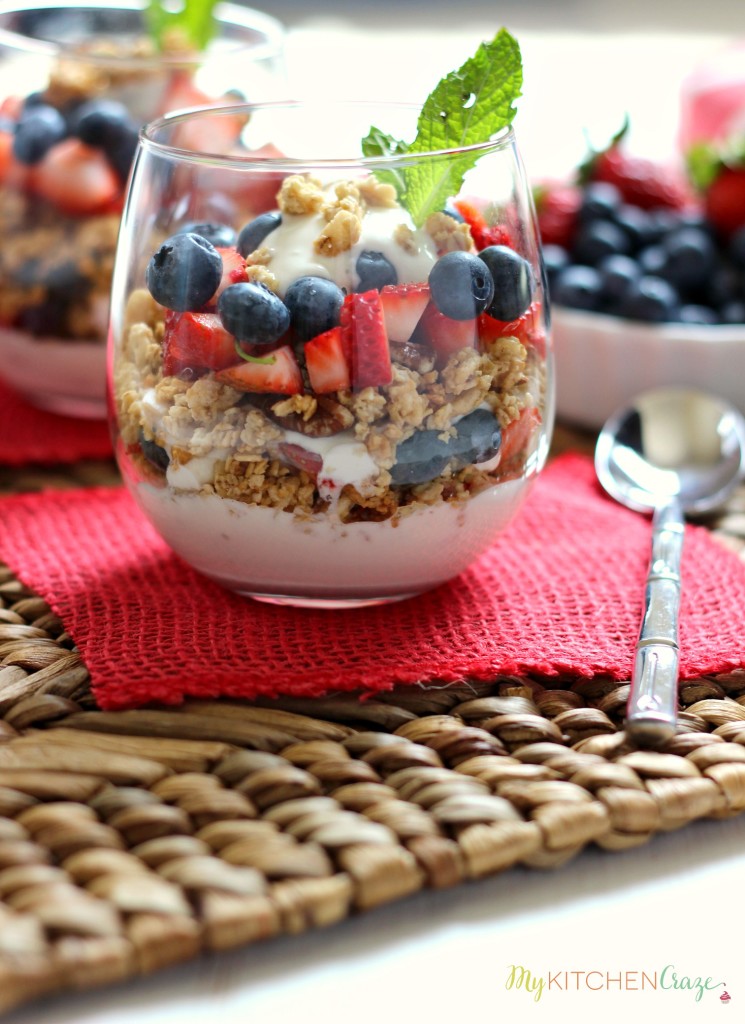 Servings: 2 large glasses
Berry Fruit and Yogurt Granola Parfait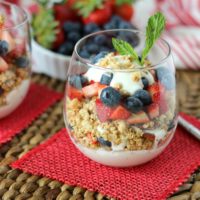 Print
Ingredients
1 cup greek honey yogurt
1 cup maple cinnamon granola
1/2 cup strawberries, diced into small pieces
1/2 cup blueberries, cut into half
Instructions
Take two stemless glass cups and add 3 tablespoons of yogurt.

Add 3 tablespoons of granola, then top with berries.

Repeat layers one time.

Dollop a teaspoon of yogurt, then sprinkle a little granola to top it off.

Serve immediately and enjoy!