Apple Dumplings
Quick and easy Apple Dumplings will be on your table within no time. These dumplings are sweet and have a crispy, but soft apple center. Perfect for those nights you're craving dessert, but just don't have the time.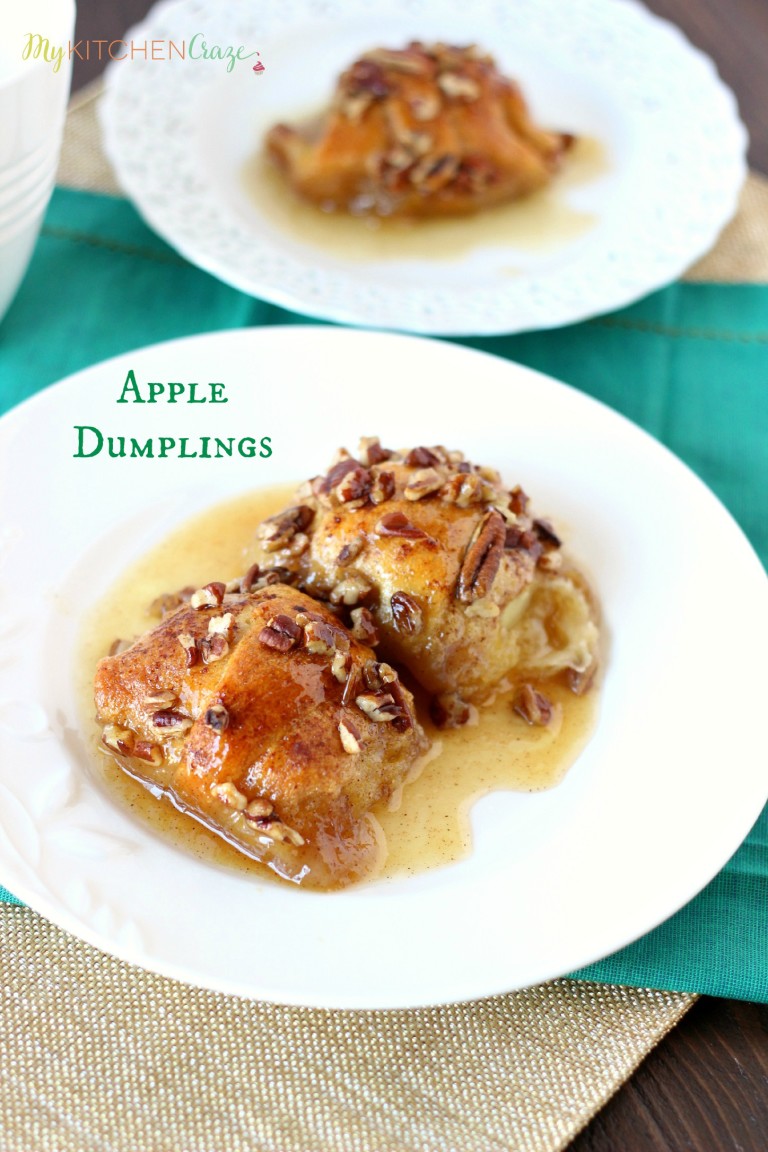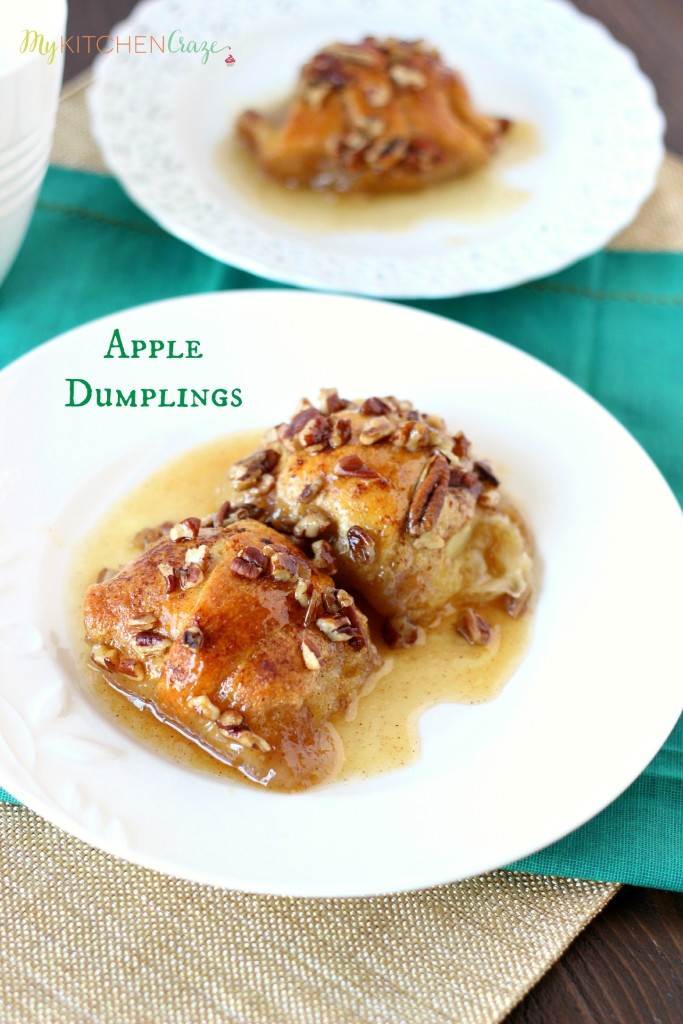 Today I'm bringing you a recipe thats been in the My Kitchen Craze archives for years. I make this dessert at least once a month and every one in the house loves it. These dumplings are simple to throw together on a busy night, but also have that fancy feel. People will think you've been in the kitchen for hours, when in reality it's been 30 minutes. Score!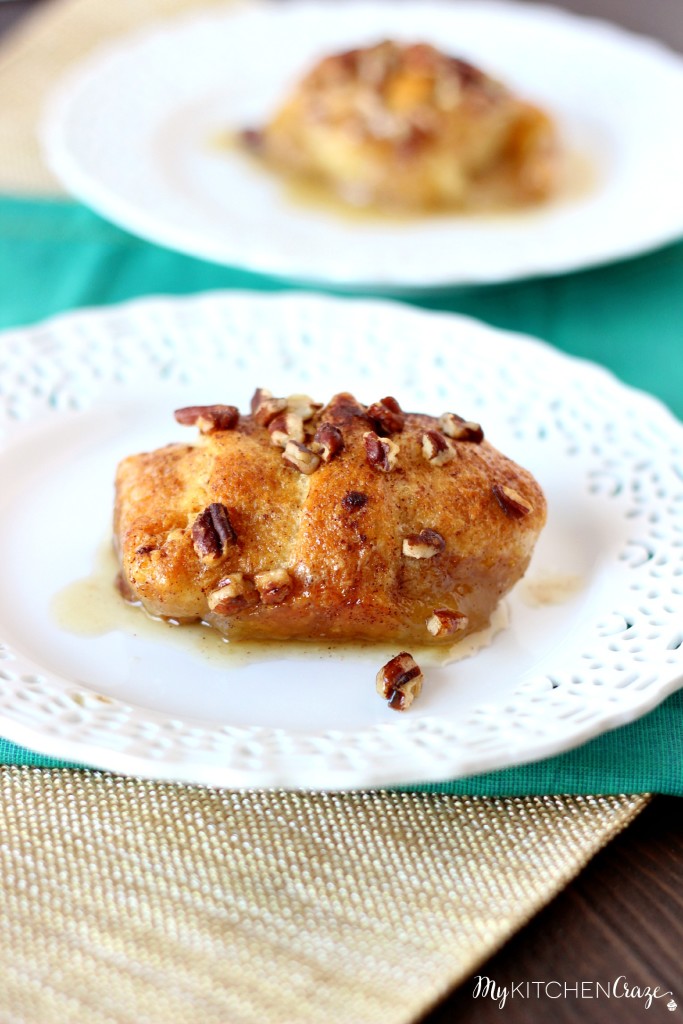 You all know that I'm a recipe girl by heart. I'm trying really hard lately to grow out of my comfort zone and experiment lately. I've been successful with some and had failures with others. Some recipes I've had success with are this Taco Soup, this Tropical Slushie & these Breakfast Tacos. But sometimes you just need a good ole' recipe to follow.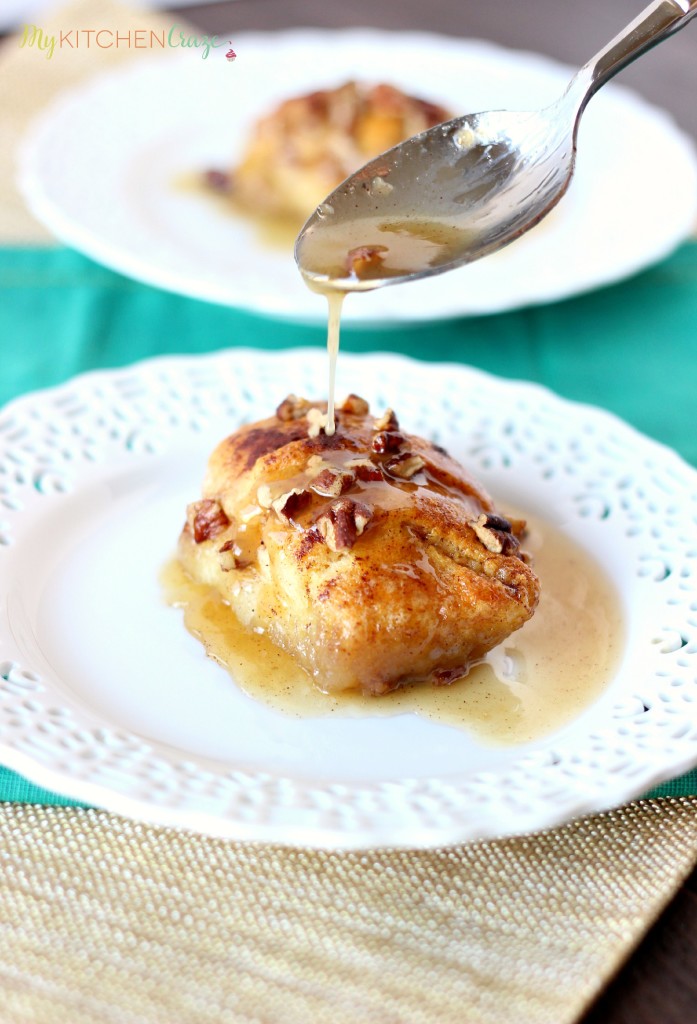 I actually got this recipe years ago. My hubby came home from work one day with this recipe in hand. I can't remember who gave it to him and he doesn't remember either, but I do remember him telling me, "You have to make this babe. So and so said it's amazing and so easy to make."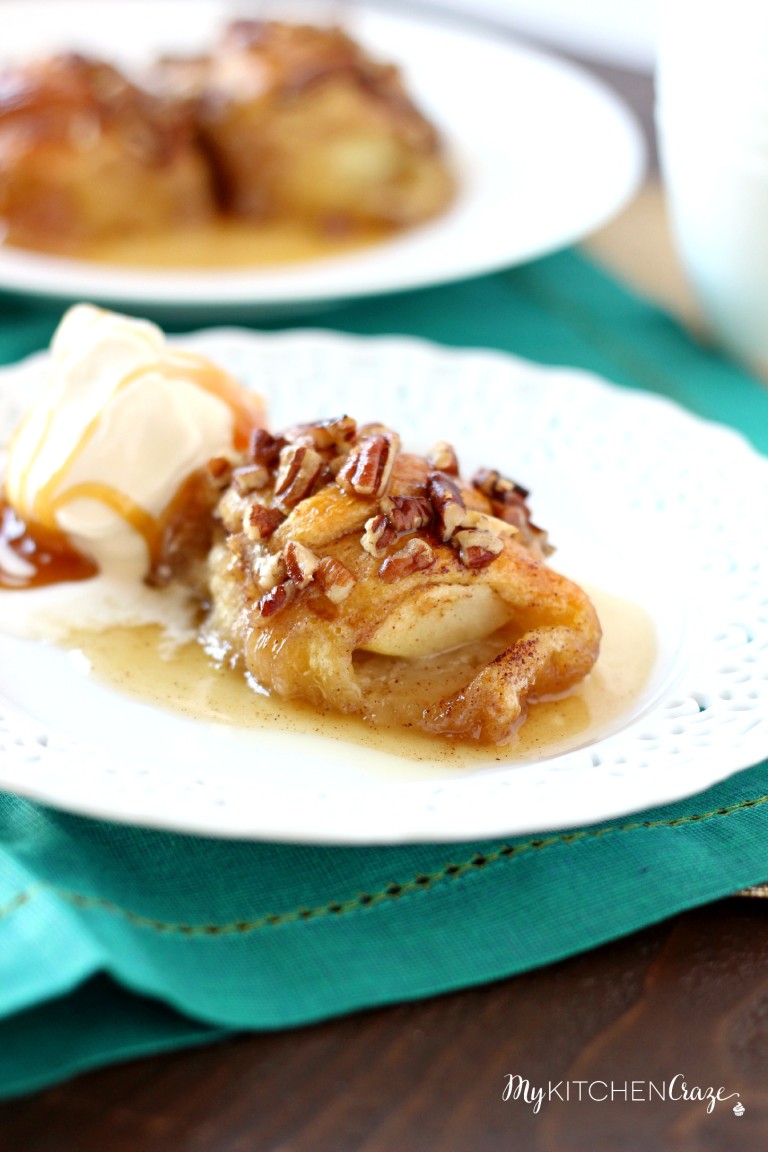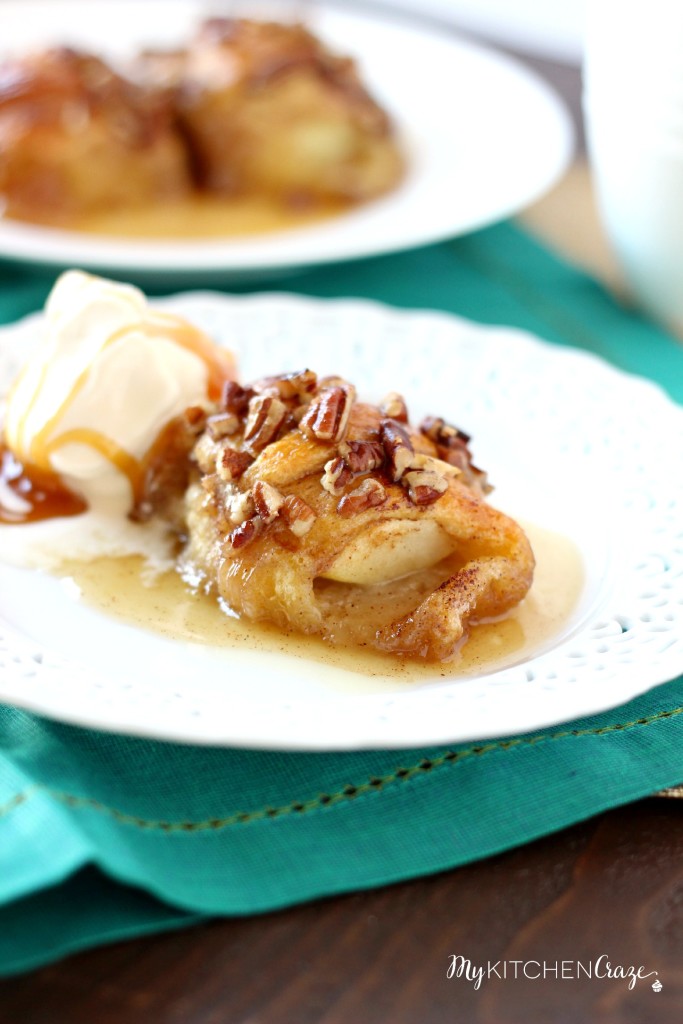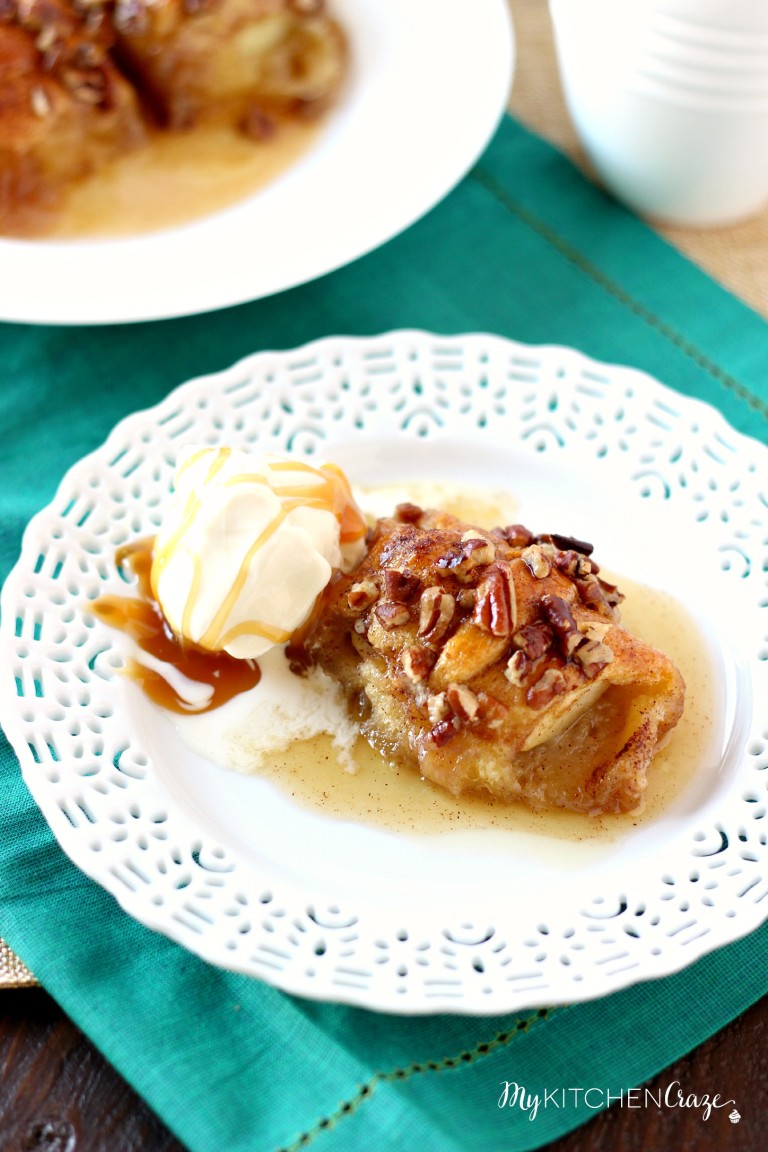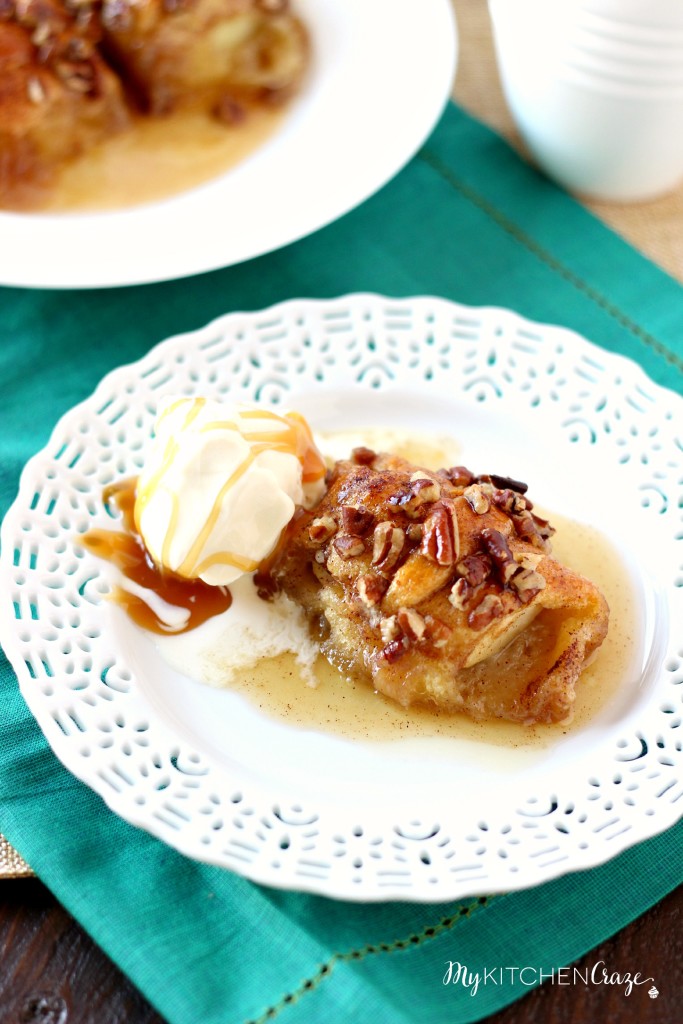 Remember back in the day I did not cook! Not at all! So when I made this, the hubby and kids were shocked how delicious it was. I think this was the day my hubby realized I had the cooking gene. And if I was honest with myself, this was the first recipe where I thought, "Hey I can do this whole cooking thing."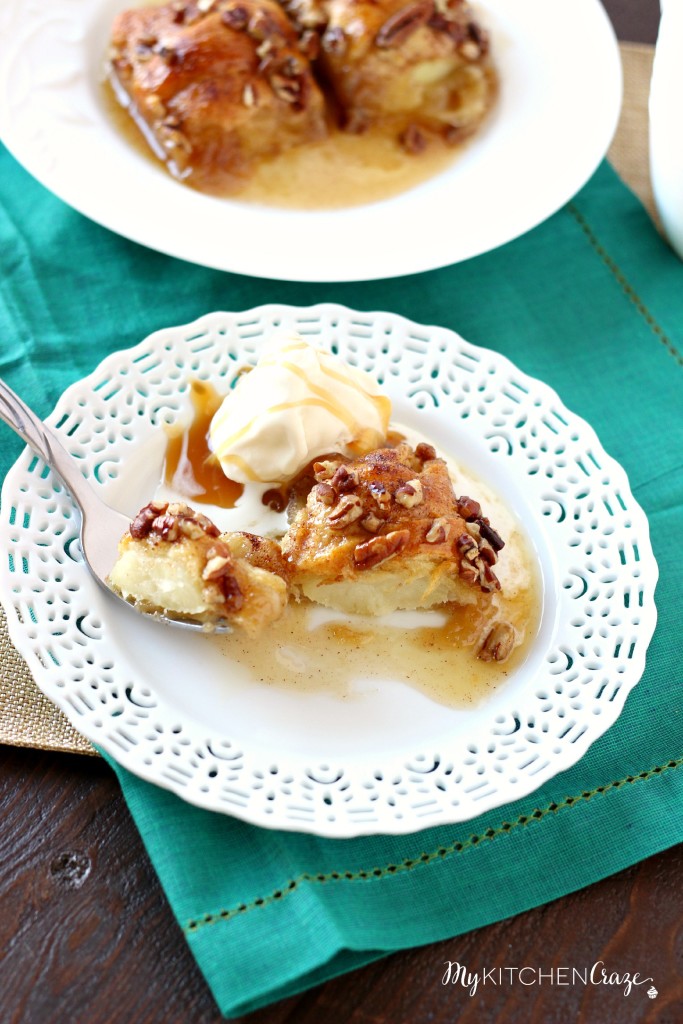 These Apple Dumplings are delicious! They have such a rich and tasty flavor. Pair them with a cup of coffee and you have one great dessert! The apples are crispy, but soft and the sauce is amazing. I could drink it by the glass. These dumplings are great because they come together very quickly and don't lack in the flavor department. Your guest will think you've slaved over these all day, but in fact you were in and out of the kitchen within 30 minutes.
I hope you enjoy these as much as my family does!! PS scoop some vanilla ice cream on the side, then drizzle caramel sauce over  everything. It's our favorite way to eat these Apple Dumplings! 🙂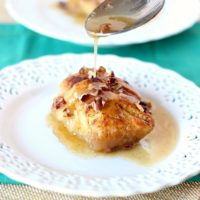 Get the Recipe:
Apple Dumplings
Ingredients
2

medium Granny Smith apples

1

8 ounce can refrigerated crescent rolls

1/4

teaspoon

ground cinnamon

1/2

cup

butter

1

cup

granulated sugar

1

cup

orange juice

1

teaspoon

vanilla extract

1/2

cup

pecans

,

chopped
Instructions
Preheat oven to 350 degrees F. Grease and 8-inch baking dish; set aside.

Peel and core apples. Cut each apple into fourths.

Roll crescent rolls out on a cutting board and separate each. Wrap one apple piece in each crescent roll and place in prepared baking dish. Sprinkle cinnamon over tops of crescent rolls.

In a medium sauce pan, add butter, sugar and orange juice. Bring mixture to a boil. Remove from heat and stir in vanilla extract.

Pour liquid mixture over crescent rolls and sprinkle pecans on top of crescent rolls.

Bake 30 minutes, or until tops of crescent rolls are golden brown and liquid is beginning to bubble.

Remove from heat and let sit 5 minutes.

Spoon dumplings on to a plate and spoon some of the syrup over the top.

Serve warm and with ice cream, if desired.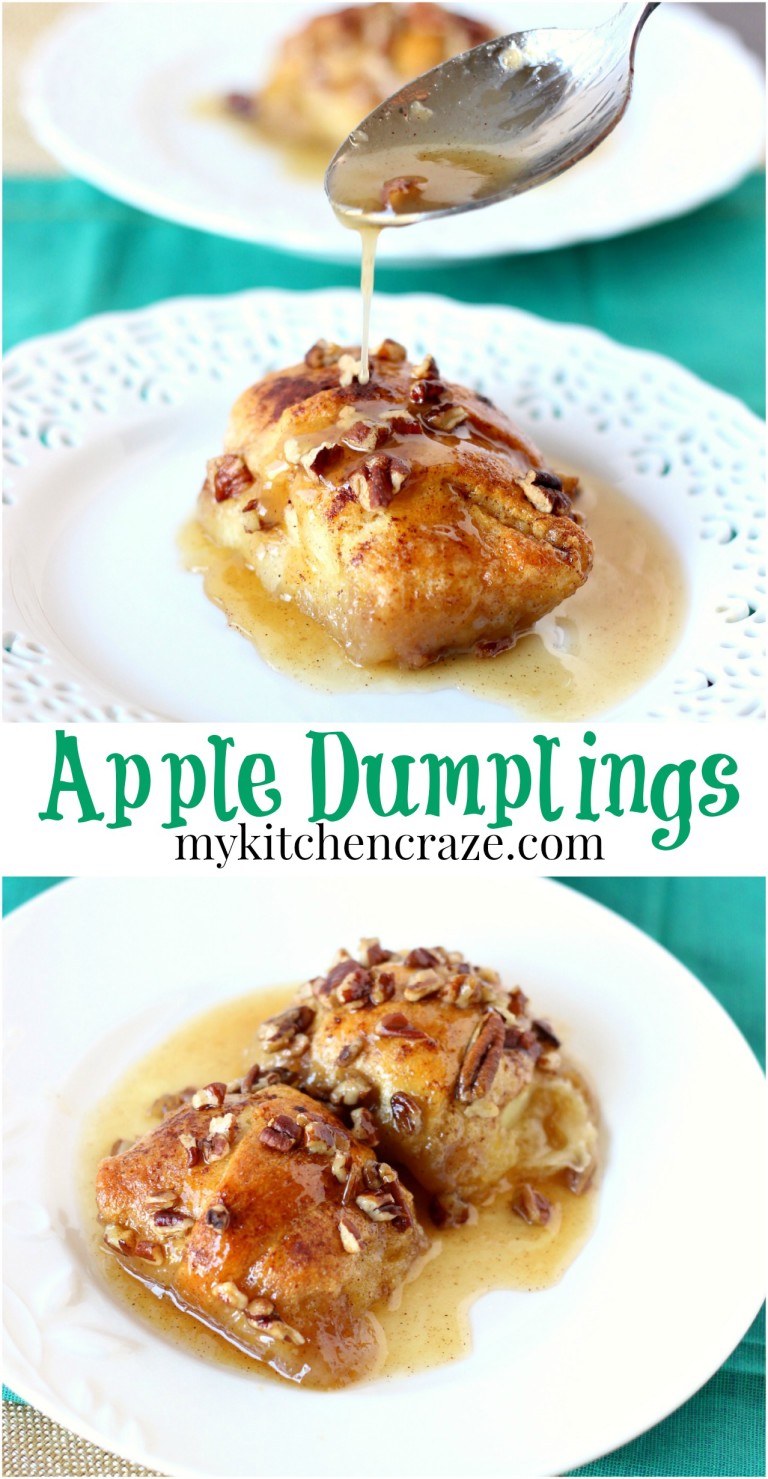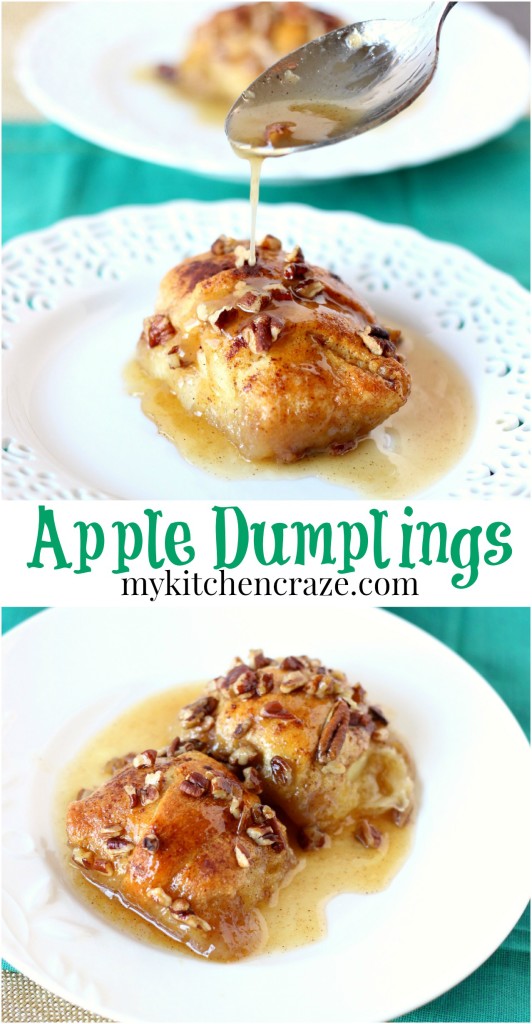 Dessert recipes from my food blogger friends: 
Raspberry Lemon Loaf Cake by Life Made Sweeter
S'mores Cupcakes by Baked by an Introvert
Apple Pie Cups with Cinnamon Streusel by Roxana's Home Baking