Apple Crisp Coffee Cake is a delicious moist cake, loaded with apples and topped with a yummy crumb topping. Perfect with a hot cup of coffee and/or a big scoop of vanilla ice cream.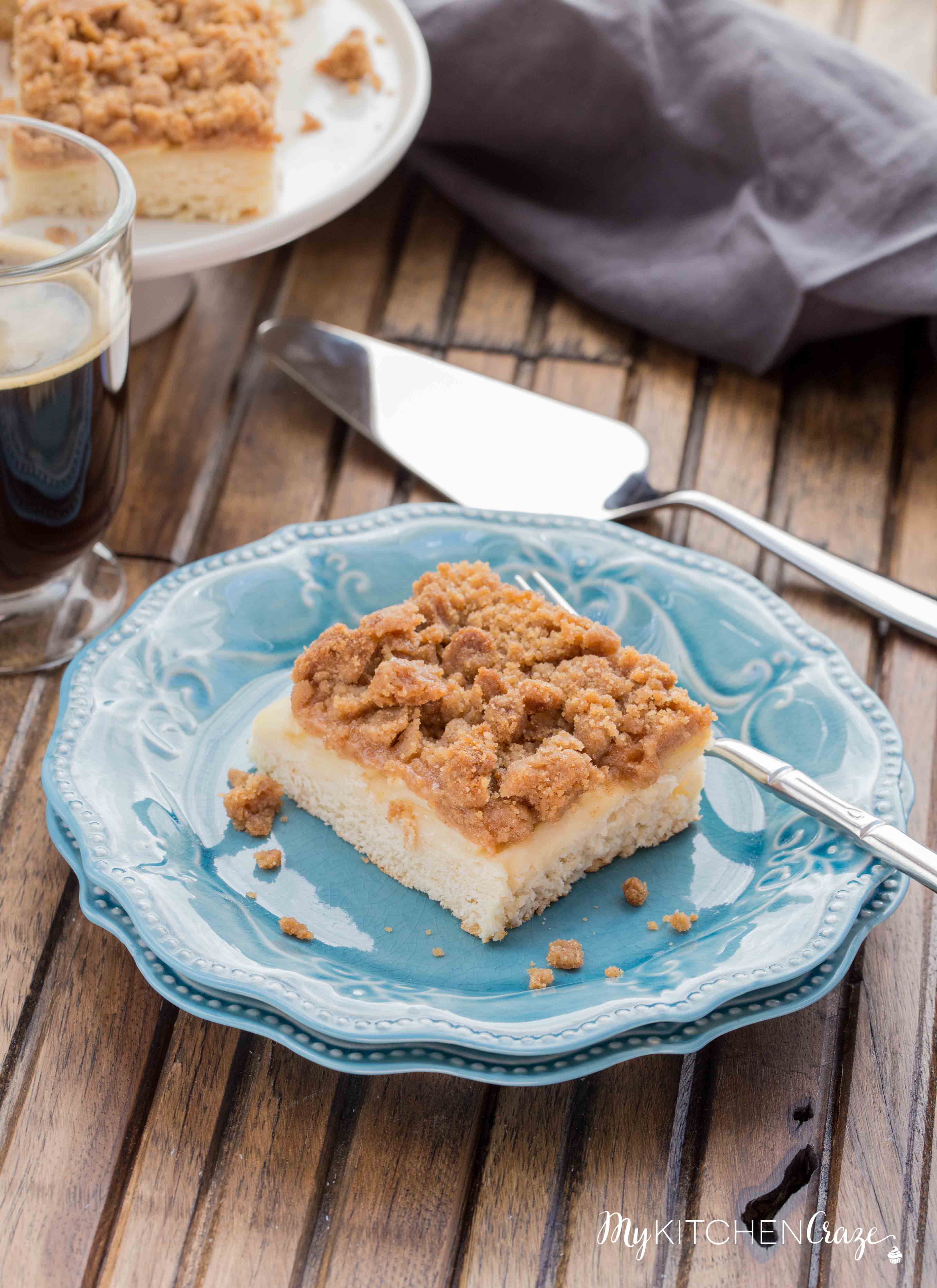 Did you all have a nice weekend? My parents came over this past weekend and so I knew I needed to bake something for my dad. He expects some sort of dessert when ever he comes over now a days. Haha. Since I started my blog, he thinks I'll have goodies on hand at all times. To be honest I normally do.
But lately I've been trying to be good and if I bake anything for the blog I take it to the neighbors. If I don't I'll end up eating them all. My will power isn't the strongest when it comes to yummy desserts.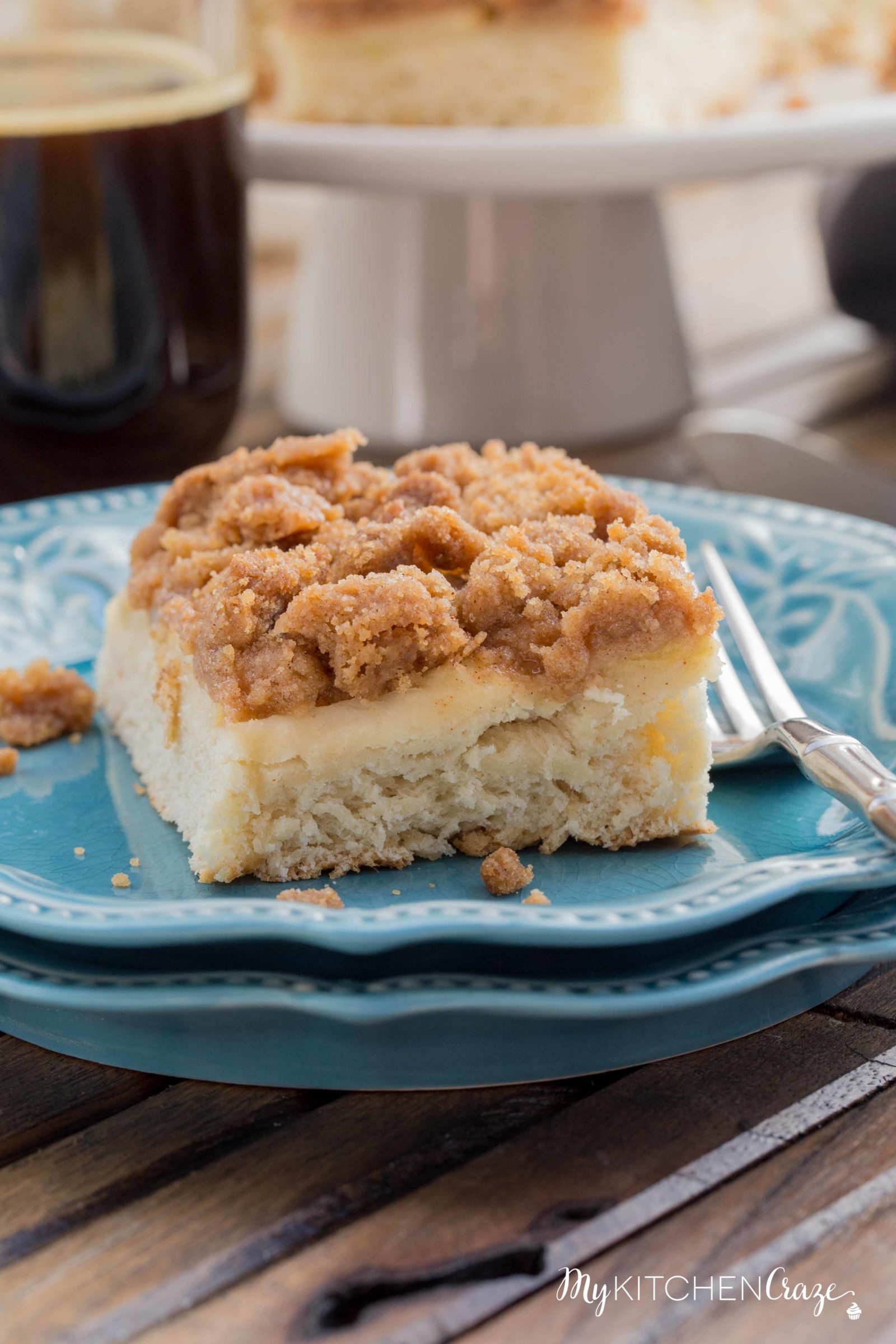 I decided to be a good daughter this past weekend and bake him something. Since he loves apples I knew it had to be some sort of apple dessert. I saw this Apple Crisp Coffee Cake on Red Star Yeast a while ago and knew I needed to try it.
Have you ever used yeast before? When I first started using yeast I was so intimidated. But really it's super easy to use in recipes. Red Star Yeast had a platinum instant yeast and it makes life so much easier. There's no need to proof the yeast, which saves on time and headache in my opinion.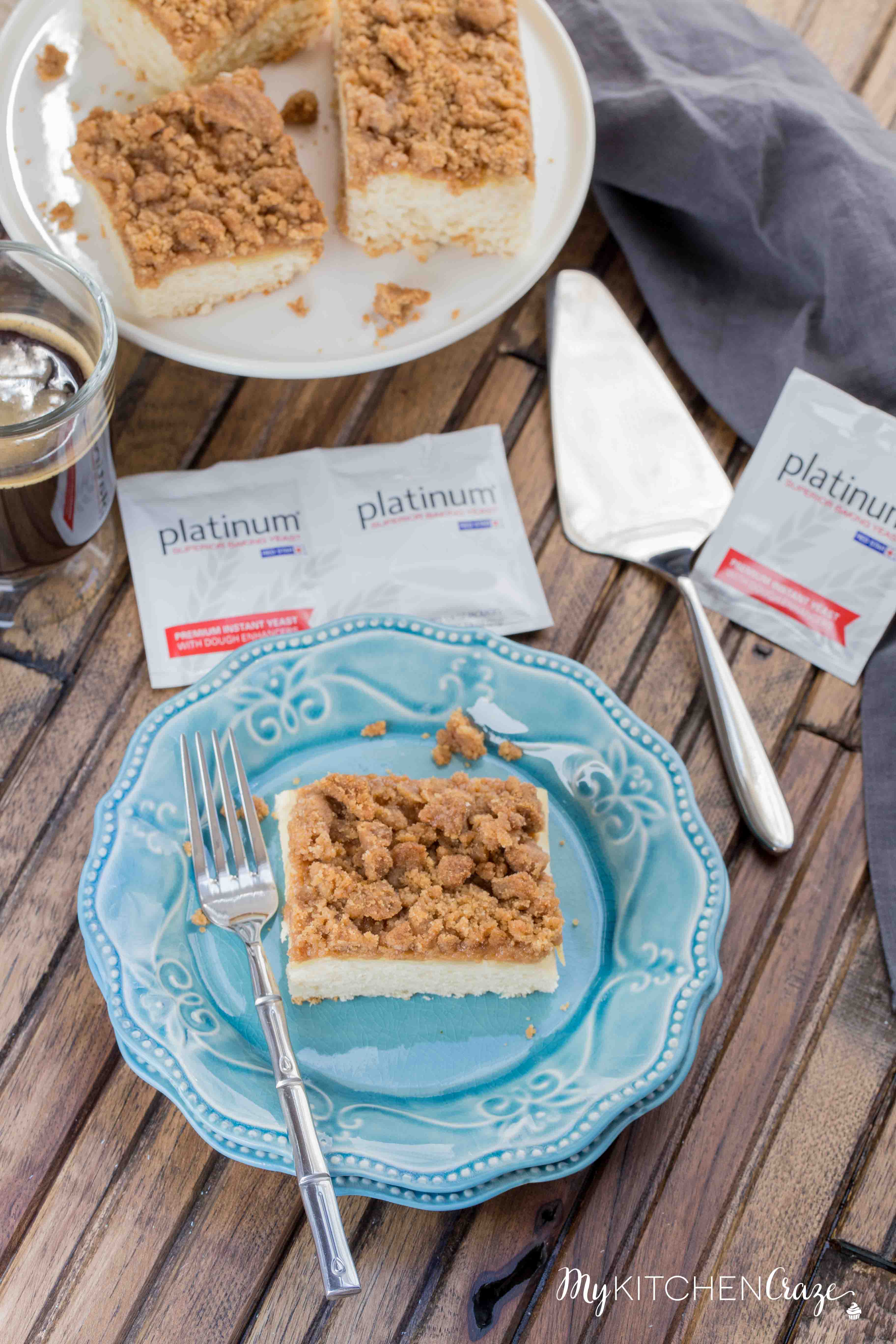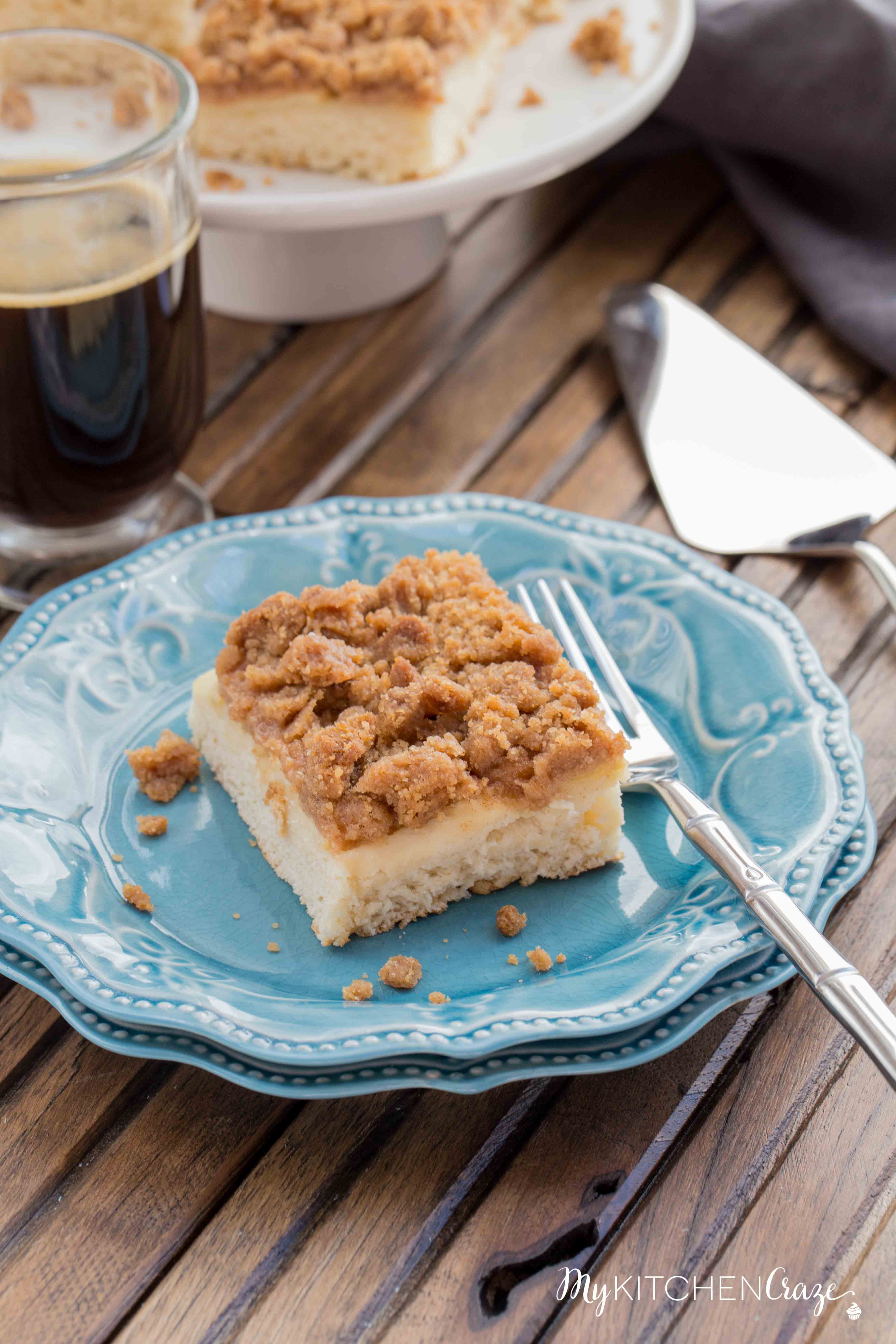 This coffee cake came together really nicely. You do need to let it rise twice, so my recommendation is to make it the day before. The first rise time is atleast 4 hours and the second is another hour. I promise it's well worth the wait though. I'd even love to add a scoop of vanilla ice cream with it too. 😉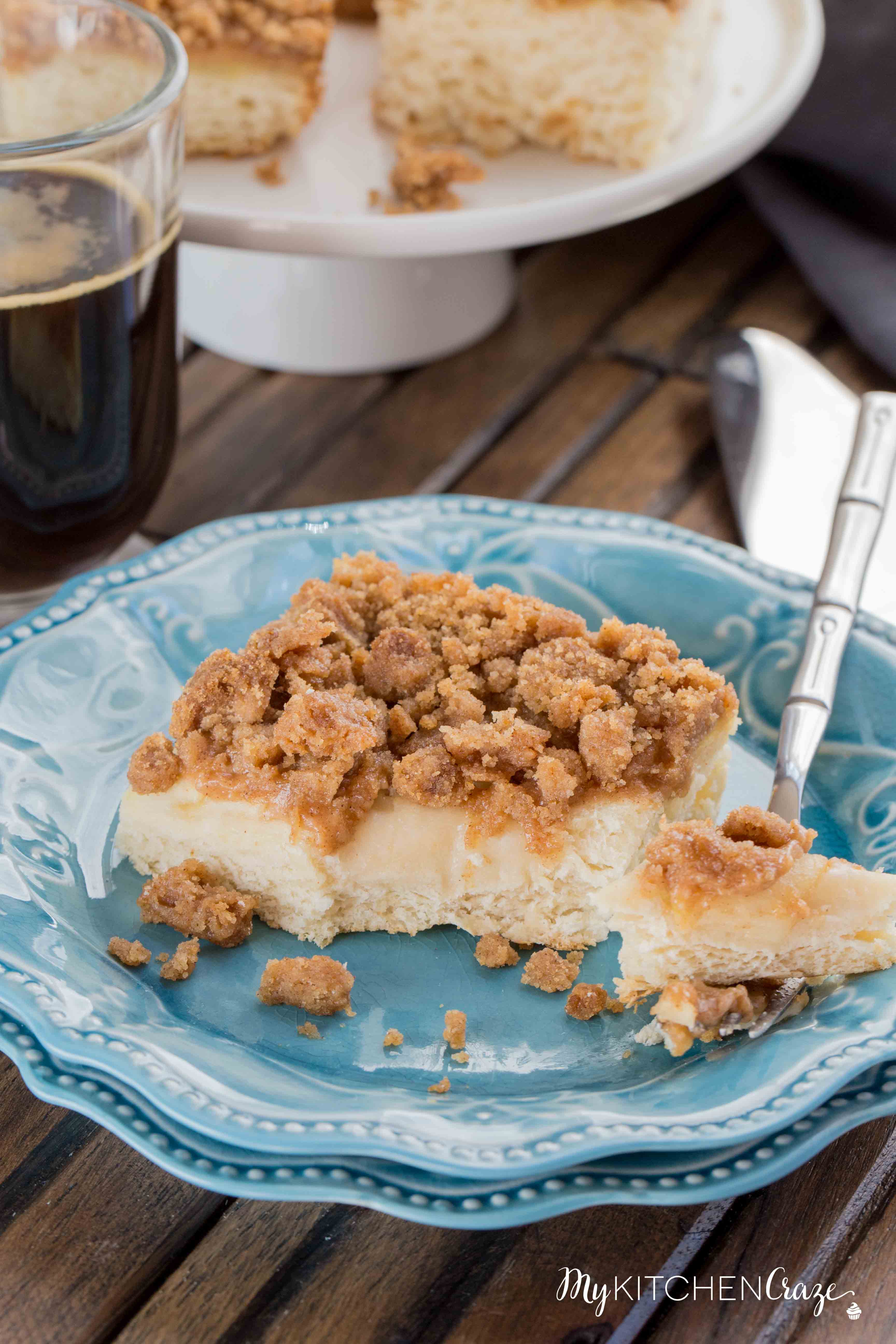 This is a sponsored post written by me on behalf of Red Star Yeast. All opinions are my own. Be sure to check out Red Star Yeast Recipes for more delicious recipe ideas! Also be sure to follow them on Pinterest for some more great ideas.
Servings: 2 (9-inch) coffee cakes
Apple Crisp Coffee Cake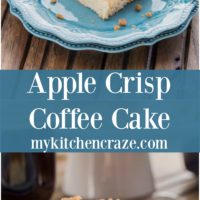 Print
Ingredients
Cake:
3 cups all-purpose flour
2 packages Red Star instant yeast
1/4 cup sugar
1 teaspoon salt
1/2 cup water
1/2 cup milk
6 tablespoons butter
4 apples
2 tablespoons lemon juice
Topping:
1 cup all-purpose flour
1 cup brown sugar, packed
2 teaspoons cinnamon
2 teaspoons lemon rind
1/2 cup butter