15+ Fall Inspired Slow Cooker Recipes
 15+ Fall Inspired Slow Cooker Recipes are here for you. Everything from sweet desserts to savory dinners. There's also some drinks and sauces in the mix too. No need to worrying about what to make this fall. Now it's time to just enjoy the cooler weather and season!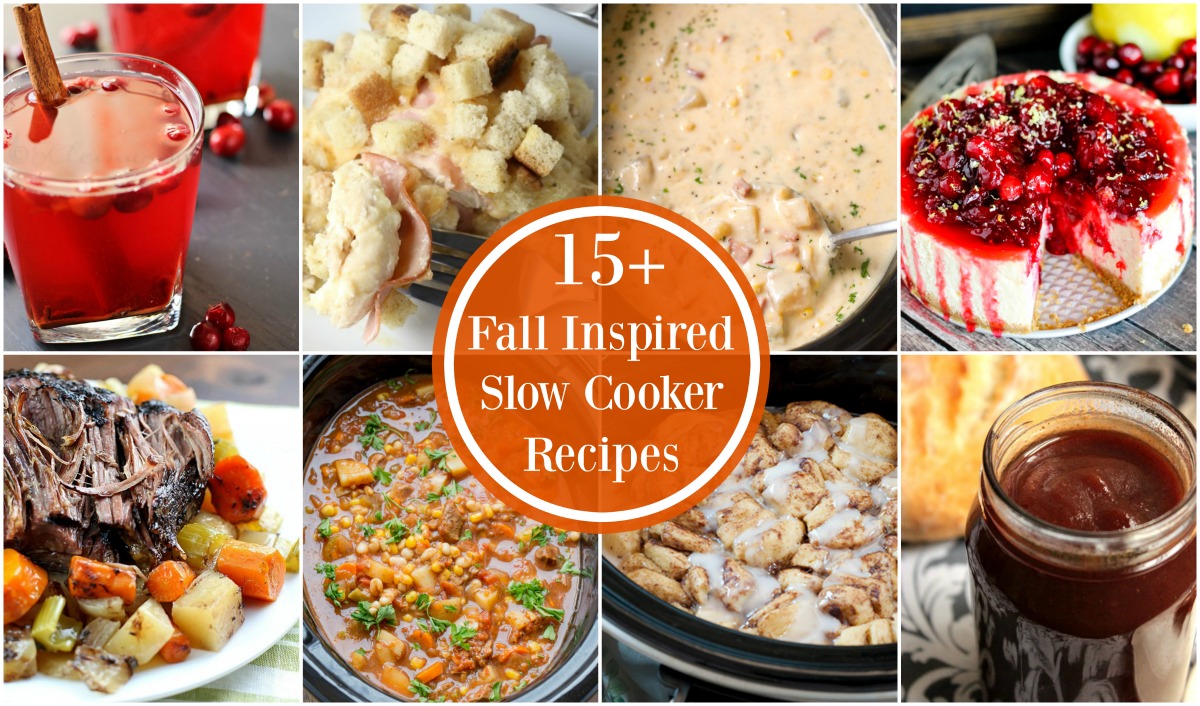 And just like that we're into the Fall season. I love this time of year. I love everything from the sweets to the savory dishes. The only dilemma I have is I never have enough time to cook. Fall is an extremely busy time of year for my family, so I'm always on the look out for slow cooker recipes. 
I should let you all know that I wasn't always a slow cooker lover. In fact I used to hate using it, but I would see all of these people rave about their slow cooker, so I knew there was something I was missing out on. Once I started using it more and more, I knew why everyone loved it. It really is so simple. As long as you plan the night before, get the food in the cooker in the morning and bam you have some yummy food waiting for you. See, what's not to love.
This list here is all sort of yummy recipes that utilize a slow cooker. We have everything from sweet, savory and even some drinks. Take a look and remember if you like what you're seeing head over to their site and pin the image for another day. Enjoy and here's to a fabulous fall season!
Slow Cooker Cranberry Cheesecake
Crock Pot Roast with Vegetables
Slow Cooker Chicken Enchilada Soup
Slow Cooker Beef & Vegetable Soup
Sriracha Lime Slow Cooker Turkey Tenderloin
Slow Cooker Beer Bratwurst with Onions & Peppers
Slow Cooker BBQ Chicken Sandwiches
Slow Cooker Chicken Cordon Bleu
Crock Pot Cinnamon Roll Casserole
Slow Cooker Cheesy Ham Chowder
4 Ingredient Slow Cooker Pulled Pork
Slow Cooker Buffalo Chicken Pasta