15+ Delicious Eggnog Recipes
Hi guys! Since I started the week off with an eggnog recipe, I thought I should end it with 15+ delicious eggnog recipes.
 Be sure to follow me on Facebook, Instagram & Pinterest to stay up to date on all of my recipes!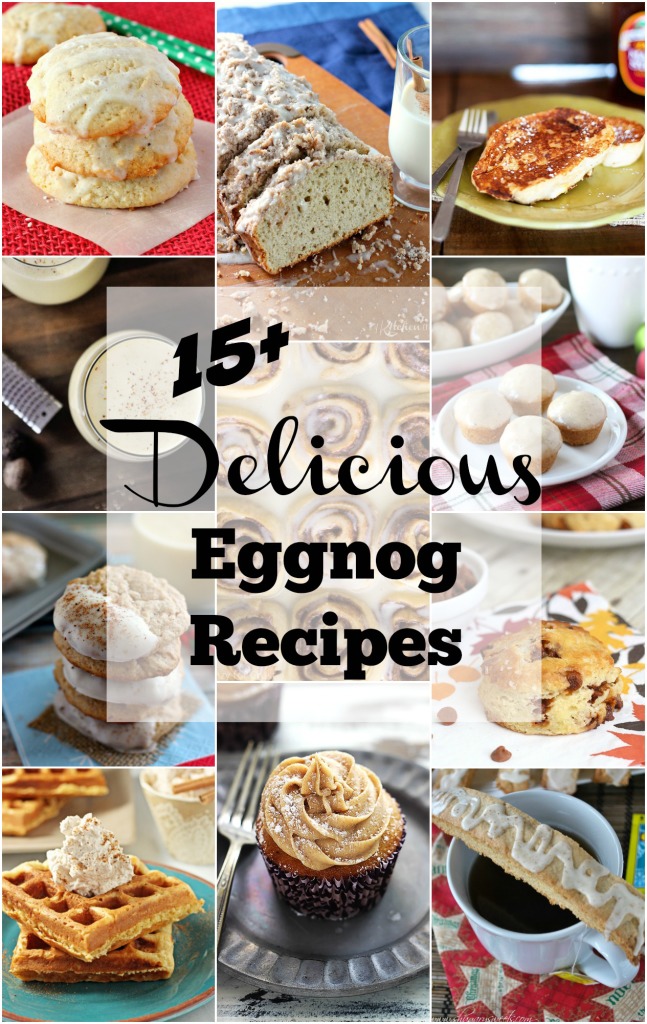 I know I've been saying this all week and you are probably getting sick of hearing me blah blah blah about eggnog, but I'm new to this whole eggnog baking thing. I can now say (after going on and on about it) that I'm probably becoming a little obsessed with eggnog. What's funny is that I can only drink a little eggnog at a time. It just gets a little to thick for me after a while. I just didn't realize what great flavor the eggnog would give. Once I added it to my quick bread recipe, I should of know it was love at first sight. I just loved the subtle sweet flavor it gives when you bite into it. Yum!
Since I'm becoming obsessed with eggnog, I want you to become obsessed with me. Pretty Please?
I compiled 15+ delicious eggnog recipes from these awesome bloggers! I also added 4 more additional recipes that have nothing to do with eggnog. Just incase you're not an eggnog lover like me or you simply ran out of eggnog. 🙂
Hope you enjoy this round-up as much as I do!

 Eggnog Quick Bread by My Kitchen Craze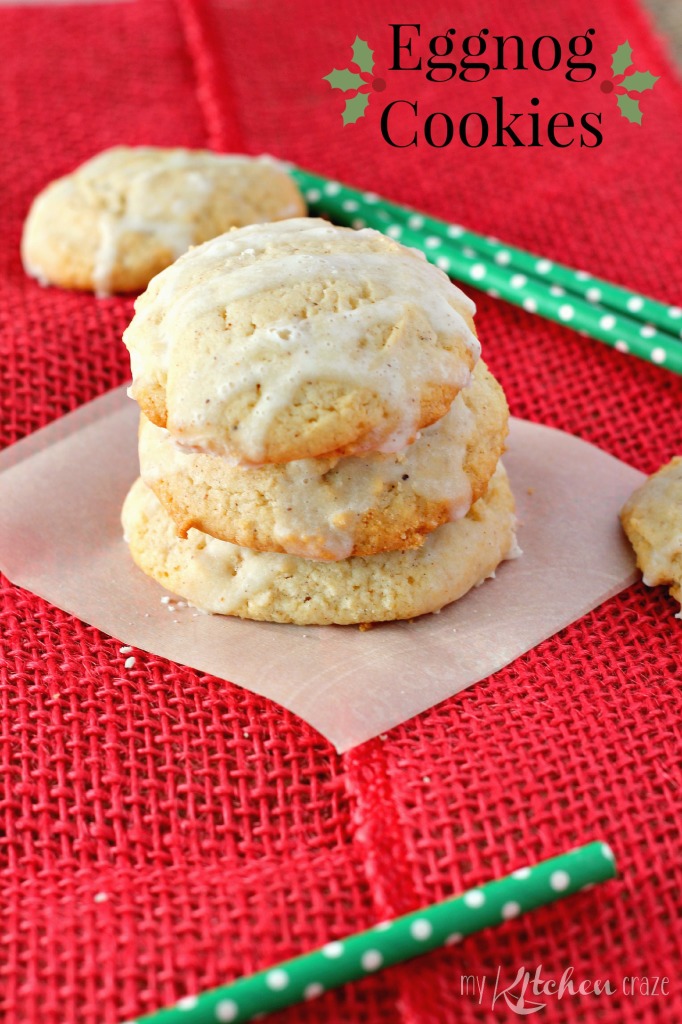 Eggnog Cookies by My Kitchen Craze
**The links are listed below each collage and follow the order left to right, top to bottom.**
**Please click on the links to pin.**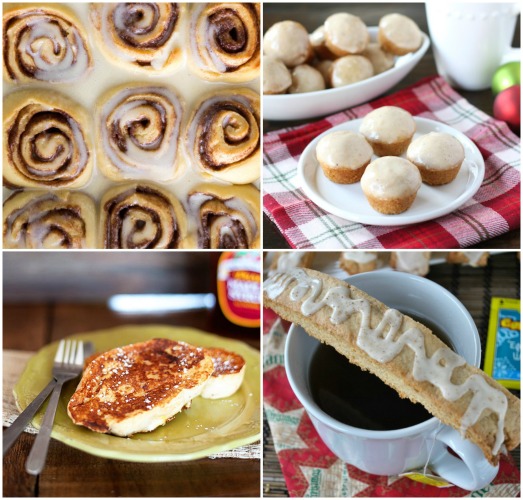 Eggnog Cinnamon Rolls by Crazy for Crust
Mini Eggnog Donut Muffins by Two Peas and Their Pod
Eggnog French Toast by Buns In My Oven
Eggnog Biscotti by Shugary Sweets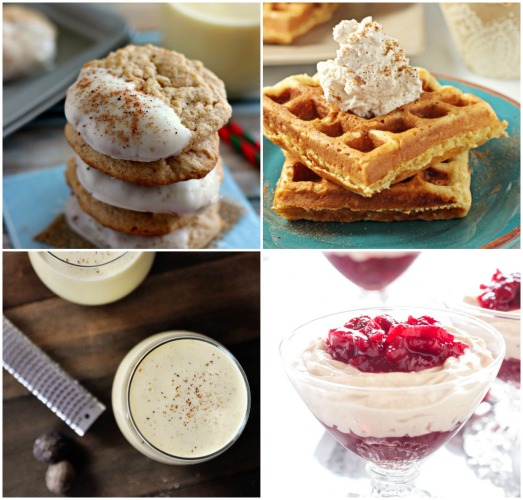 White Chocolate Dipped Eggnog Cookies by Pumpkin 'N Spice
Eggnog Waffles by Cookie Monster Cooking
Homemade Eggnog by Mel's Kitchen Cafe
Eggnog Cheesecake and Cranberry Sauce Parfait by Recipe Runner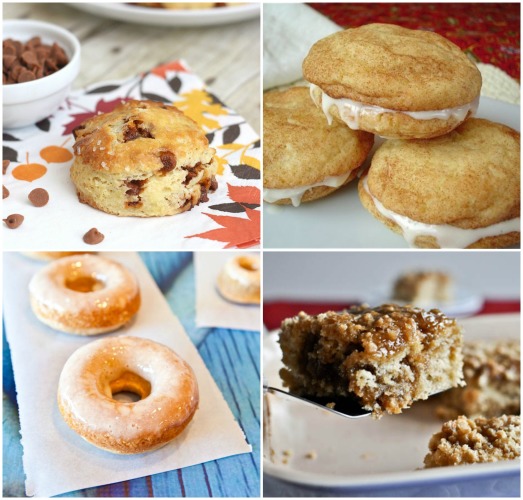 Cinnamon Eggnog Scones by Tacey's Culinary Adventures
Snickerdoodle Eggnog Sandwich Cookies by The Naptime Chef
Baked Eggnog Vanilla Donuts with Eggnog Rum Glaze by Averie Cooks
Eggnog Breakfast Crumble Crunch Cake by How Sweet It Is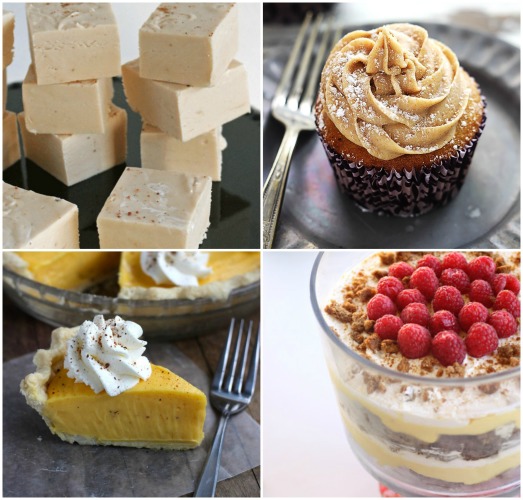 Eggnog Fudge by Chocolate Chocolate and More
Eggnog Cupcakes by Le Creme de la Crumb
Eggnog Pie by Your Cup of Cake
Eggnog Gingerbread Trifle by The Girl Who Ate Everything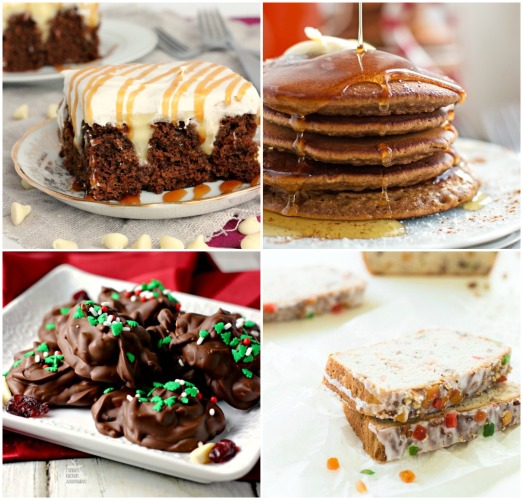 White Chocolate Ginger Break Poke Cake by The Recipe Rebel
Gingerbread Pancakes by Savory Nothings
Christmas Cow Pies by Mandy's Recipe Box
Holiday Batter Bread by Food Faith Fitness
Let's be friends! You can find me here:
Facebook ~ Pinterest ~ Instagram ~ Google+
Have a great day!
Cyndi