Hazelnut Streusel Coffee Cake
This shop has been compensated by Collective Bias, Inc. and its advertiser. All opinions are mine alone. #IDSimplyPure #CollectiveBias
Hazelnut Streusel Coffee Cake is a packed with amazing hazelnut flavor, you won't be able to stop at one slice. Perfect companion for your morning coffee or evening dessert!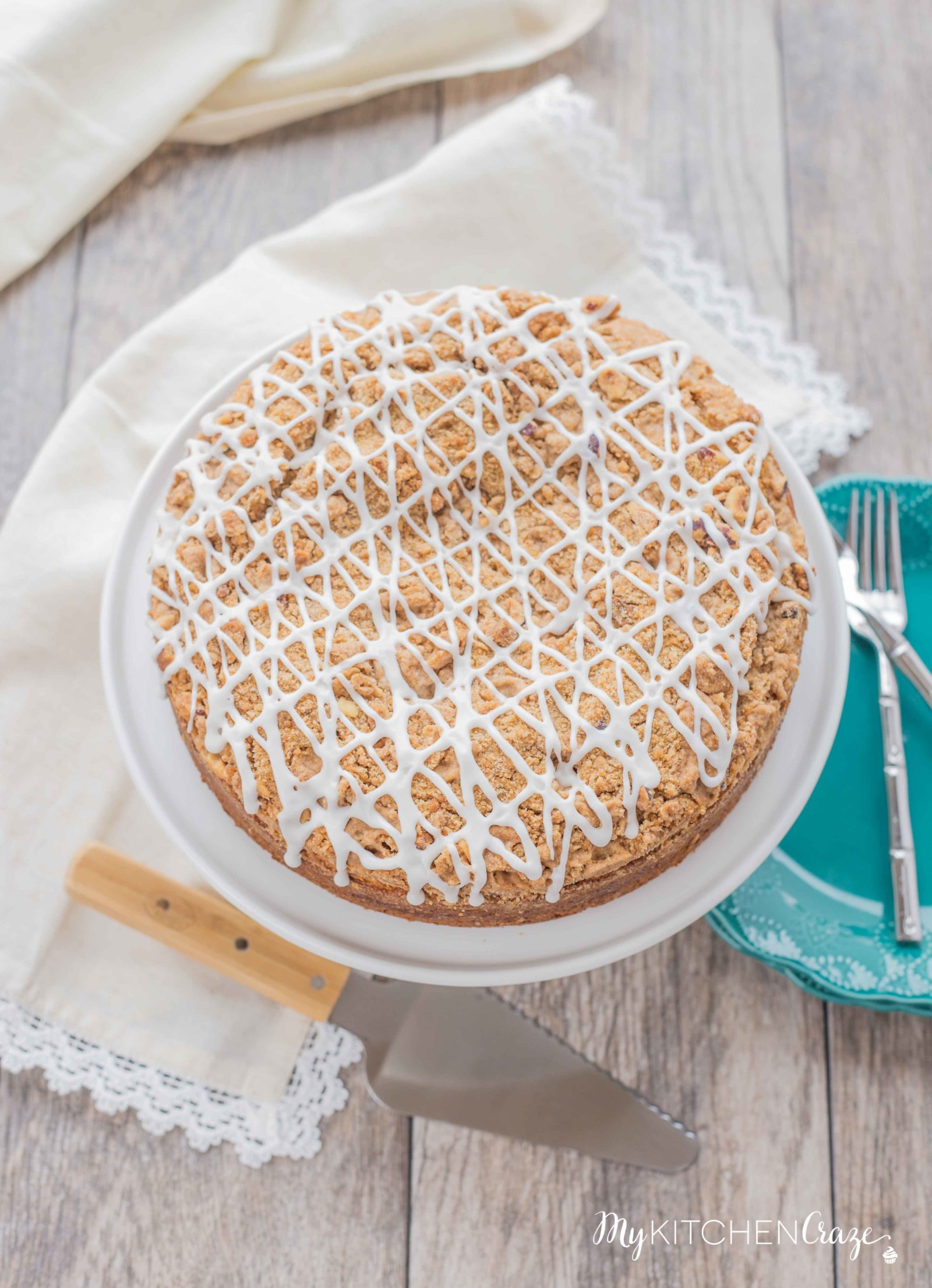 Are you a coffee lover? Do you drink your coffee black or with creamer?
Before I met Sean I didn't like coffee. Can you believe it? My mom used to make me a sugary coffee at her office, but other than that I never drank coffee. Then I meet Sean and fall in love with coffee. Now I drink it everyday. I don't know how I would function without it actually. Pretty sad huh?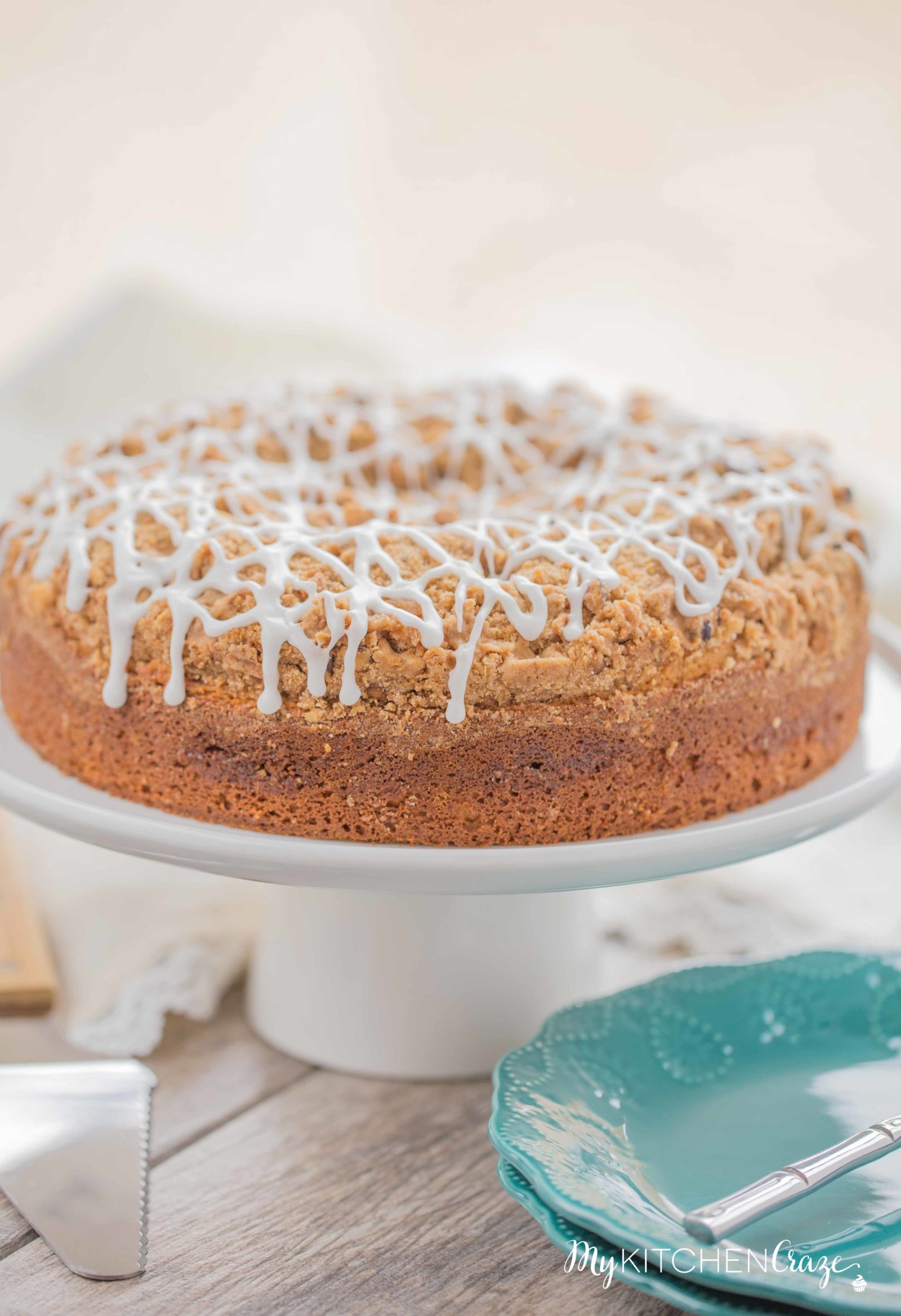 Sean and I always drink our first cup of coffee with regular cream and sugar. Normally we won't add any flavored creamer until the second cup. But lately I've been craving some hazelnut creamer. Every once in a while I get bored of the same old coffee and I need a change. When I was shopping at Walmart last week I saw this International Delight Simply Pure Hazelnut Coffee Creamer and knew I had to buy it.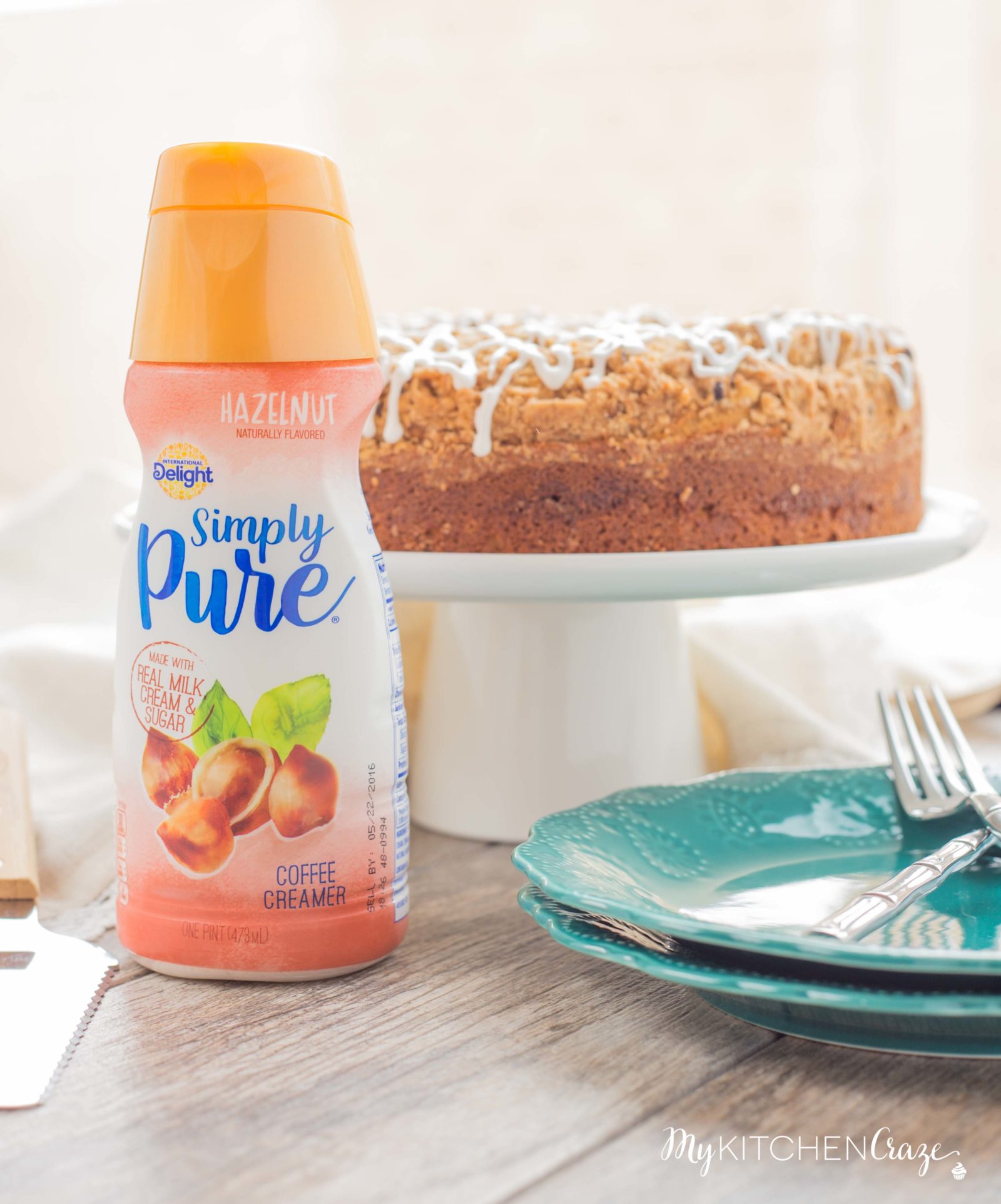 International Delight Simply Pure Coffee Creamer is made with real milk, cream and sugar. They're only 5 simple ingredients in their creamer too. Which I love!! I like finding creamers that are wholesome and delicious. You don't get that a lot now a days. Sean and I were surprised how much we feel in love with this creamer. I wish they made an original creamer.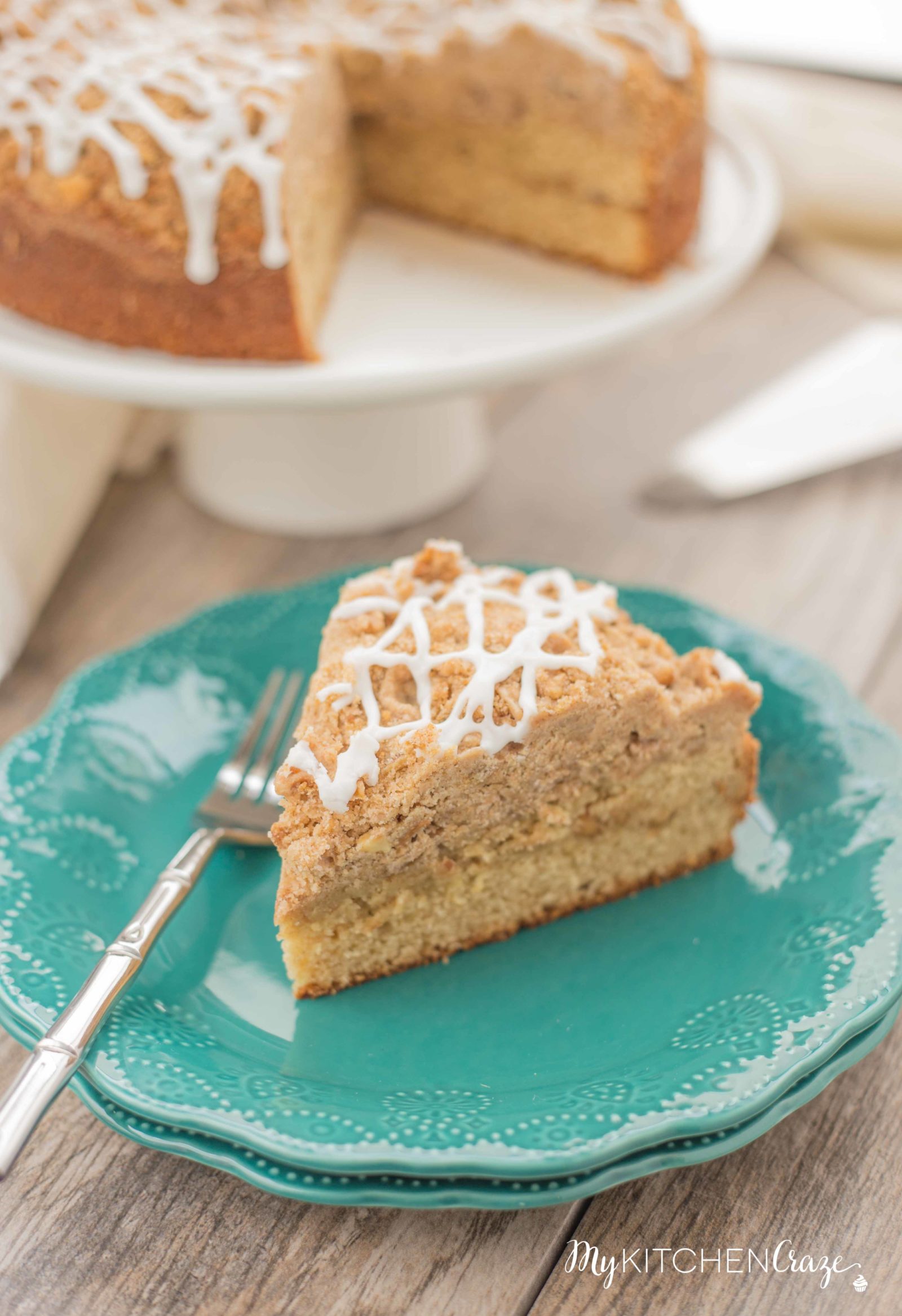 Because Sean and I won't use the whole bottle of creamer before it expires, I wanted to create a coffee cake using the hazelnut creamer. Since we're obsessed with hazelnut flavor, I knew we would love a hazelnut coffee cake. And boy oh boy was I right. You guys this coffee cake is packed with such a delicious flavor.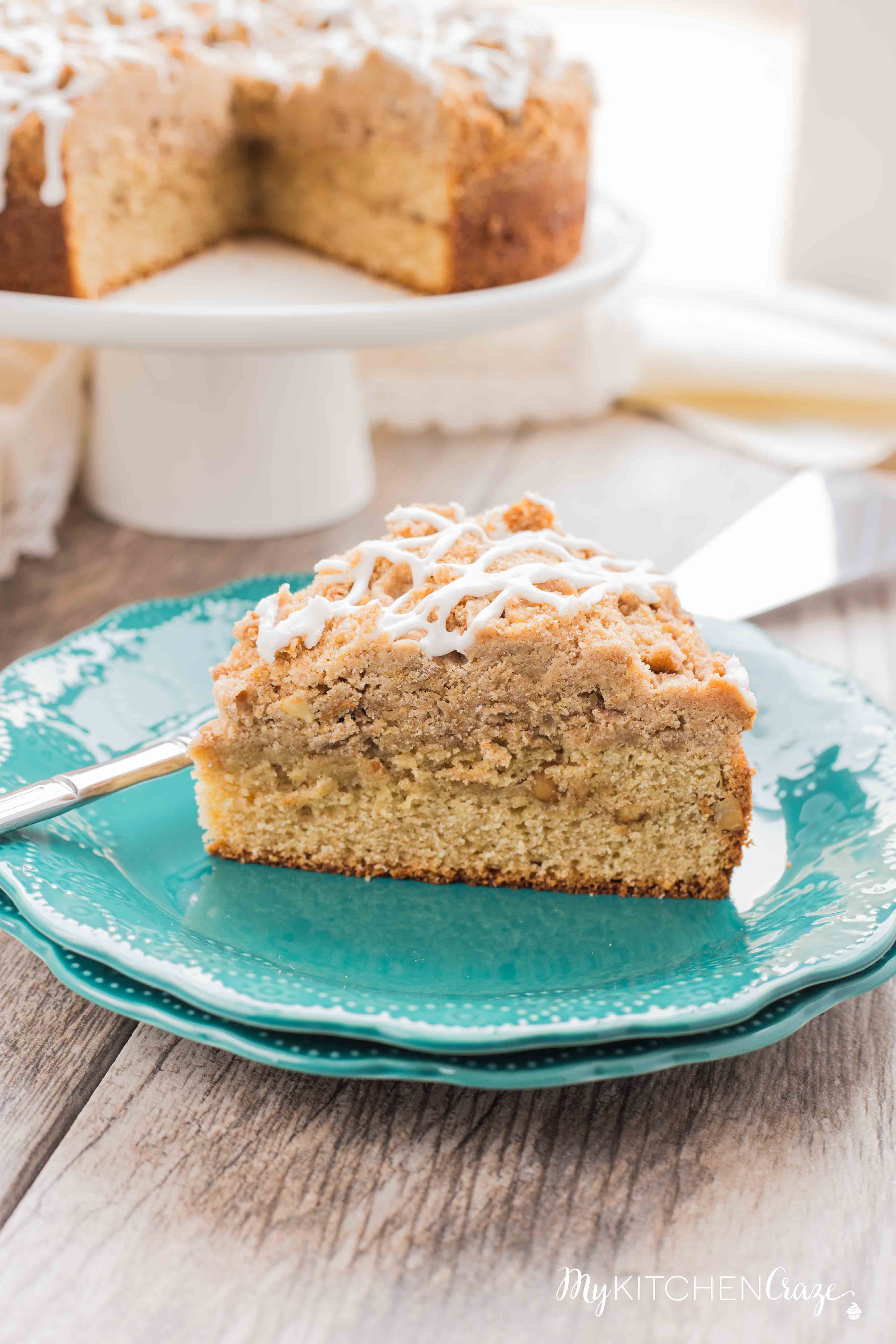 It's so good. It's moist and crumbly in all the right places. It'll leaving you wanting more and more. Go grab your cup of coffee because you're going to want a huge slice of this cake. Enjoy!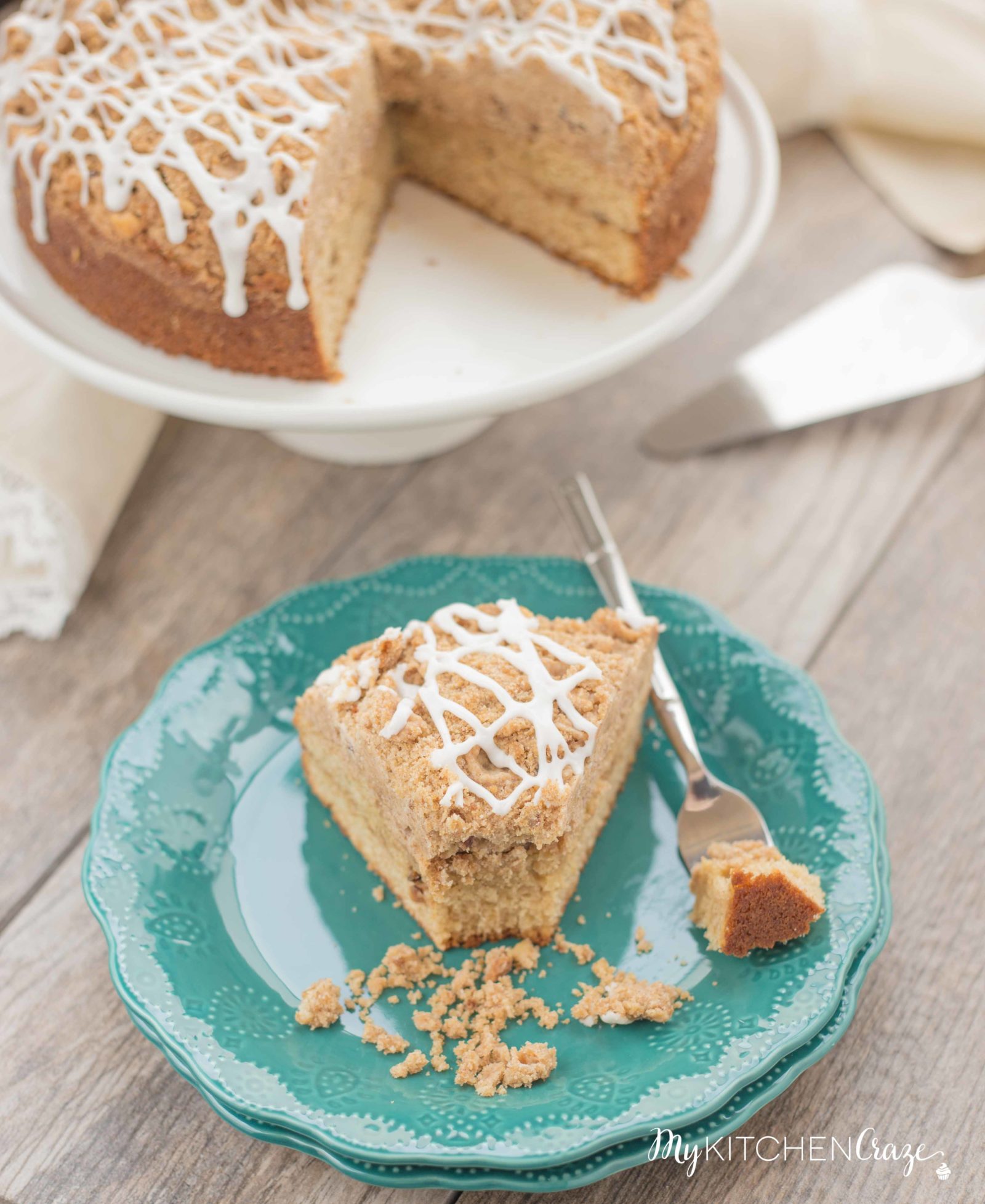 If you'd like to see more International Delight Simply Pure Coffee Creamers head over here. You can also see what everyone else is cooking up here.
Hazelnut Streusel Coffee Cake
Author:
Prep time:
Cook time:
Total time:
Serves: 12
Ingredients
[b]Streusel Topping and Center: [/b]
3/4 cup whole wheat flour
1 cup all purpose flour</span>
1 cup brown sugar, packed
1 1/4 teaspoon cinnamon
1/2 teaspoon salt
1 1/2 sticks unsalted butter, cold
3/4 cup chopped hazelnuts
[b]Cake: [/b]
1 stick unsalted butter, room temperature
1 cup whole wheat flour
1 cup all purpose flour</span>
1 1/2 teaspoons baking powder
1/2 teaspoons baking soda
1/2 teaspoon salt
1 cup sugar
2 eggs
1 teaspoons vanilla extract
1/2 teaspoon hazelnut extract
3/4 cup low fat yogurt
1/4 cup International Delight Simply Pure Hazelnut Coffee Creamer
[b]Glaze: [/b]
1 cup powdered sugar
2 1/2 tablespoons International Delight Simply Pure Hazelnut Coffee Creamer
Instructions
[b]Make streusel topping:[/b] Mix together flours, 3/4 cup brown sugar, 1 teaspoon cinnamon and 1 teaspoon salt. Cut in butter using a pastry cutter or fork until medium clumps. Mix in 1/4 cup hazelnuts. Refrigerate until ready to use.
[b]Make streusel center: [/b] Mix together remaining 1/4 cup brown sugar, 1/4 teaspoon cinnamon and 1/2 cup hazelnuts
[b]Make cake: [/b] Preheat oven to 350 degrees F. Spray non-stick cooking spray in a 9-inch tube pan with a removable bottom. Sift together the flour, baking powder, baking soda and salt in a medium bowl.
Using a stand mixer, beat together butter and usage until pale and fluffy, about 2 minutes. Beat in eggs, one at a time. Add vanilla and hazelnut extract.
Beat in flour mixture in 2 additional, alternating with yogurt and hazelnut creamer. Make sure to begin and end with the flour mixture. Beat until combined.
Spoon half the batter into prepared pan. Sprinkle streusel center mixture evenly over batter. Top with remaining batter. Use a offset spatula to spread over streusel center mixture.
Sprinkle streusel topping mixture on top of batter.
Bake 50-55 minutes, or until toothpick inserted in center comes out clean. Transfer pan to a wire rack and let cool completely. Remove cake from pan and place on wire rack.
[b]Make glaze: [/b] Mix together powdered sugar and creamer. Drizzle over cake and let sit for 5 minutes before serving.
Enjoy!