Zucchini Cheese Rice
 Enjoy this easy Zucchini Cheese Rice dish with whatever dinner you make. Perfect with chicken, steak and seafood. This is an easy side dish you don't want to miss out on!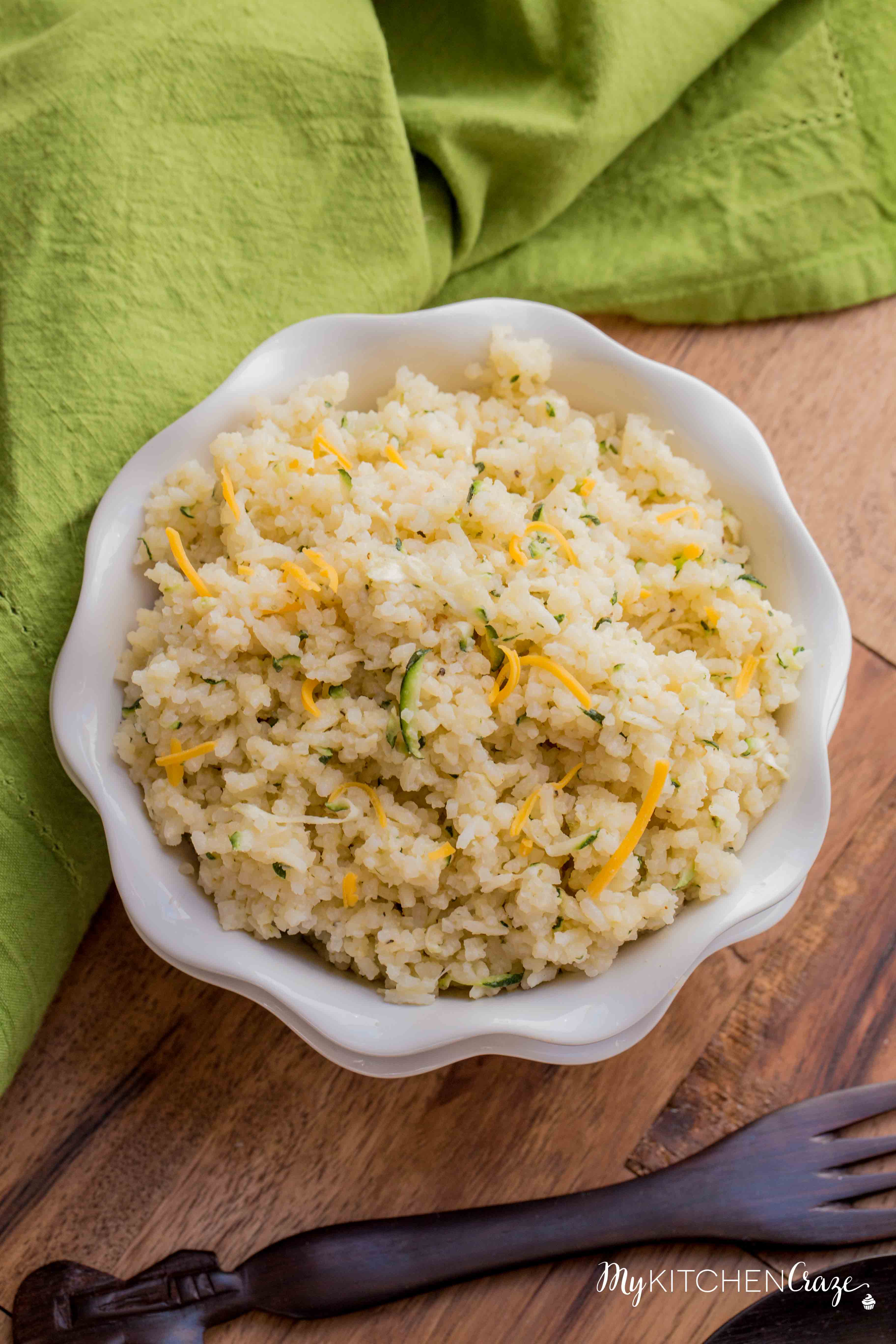 If you've been following my blog you've probably read some where that my hubby is Pakistani and is a huge rice lover. One night I wanted to WOW him with a good side dish and thought what better way then to make some homemade rice.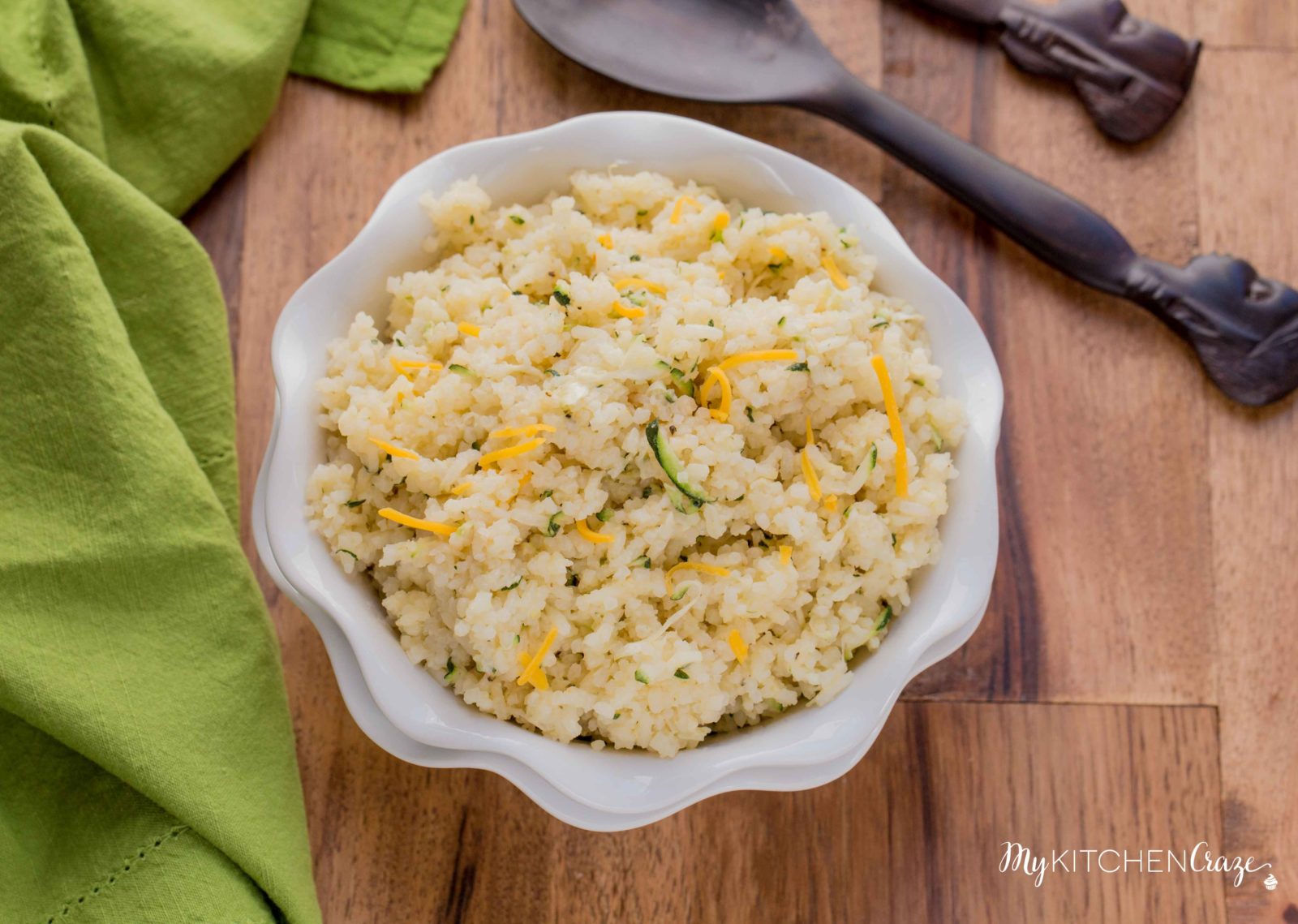 Sean is so used to eating boxed rice (I know, I know poor guy). But I have a good reason, I promise. I could never master making rice without it either becoming mushy or crunchy under done rice. I was over not being able to make rice, so I made myself make it over and over. I can honestly say once you master it, it's a piece of cake.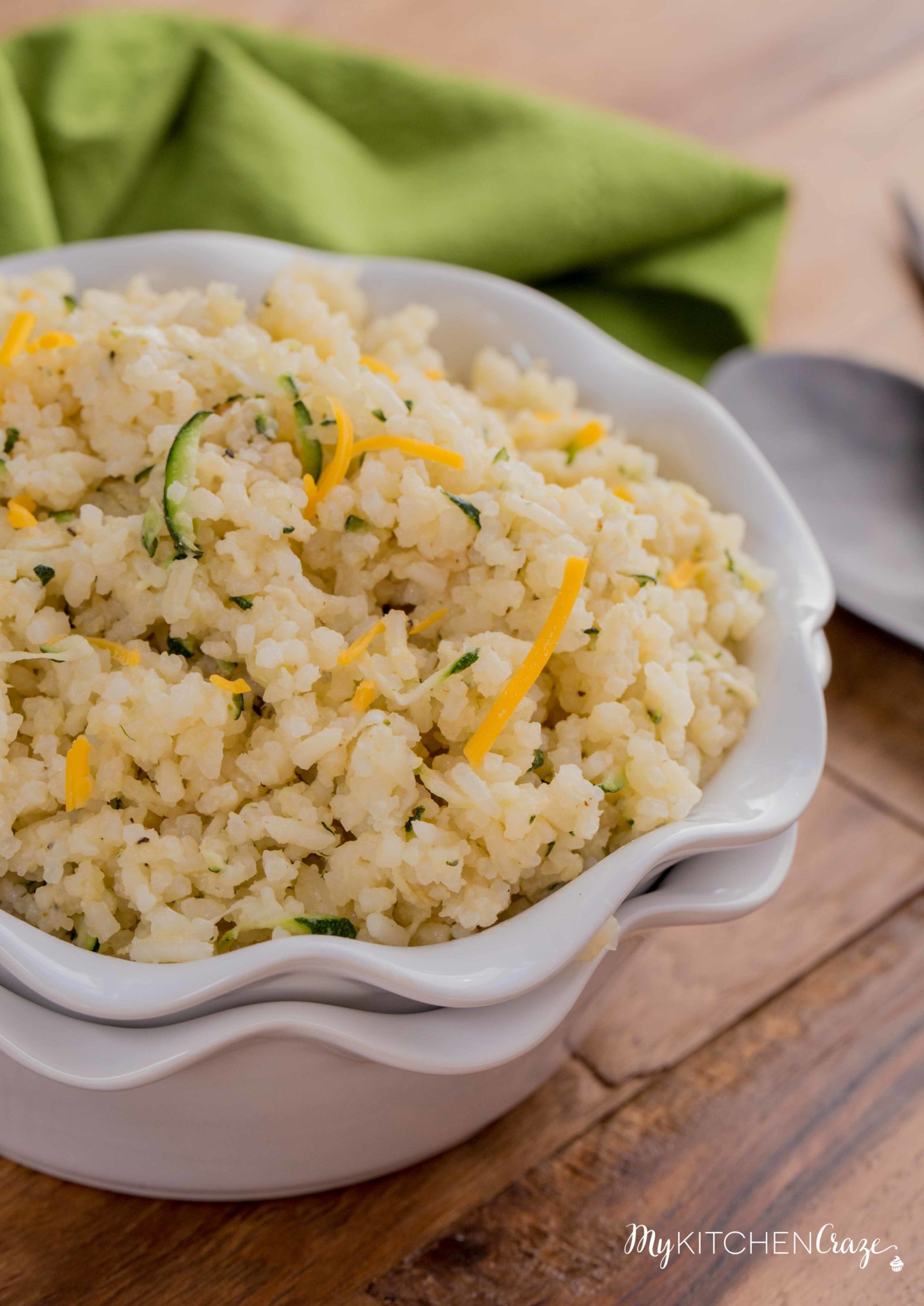 It does take some practice, but you know the saying…practice makes perfect! This rice is fool-proof and tastes amazing. Add it with any protein and it's a yummy side. I would even add some chicken or salmon in the rice and eat it for lunch or even dinner.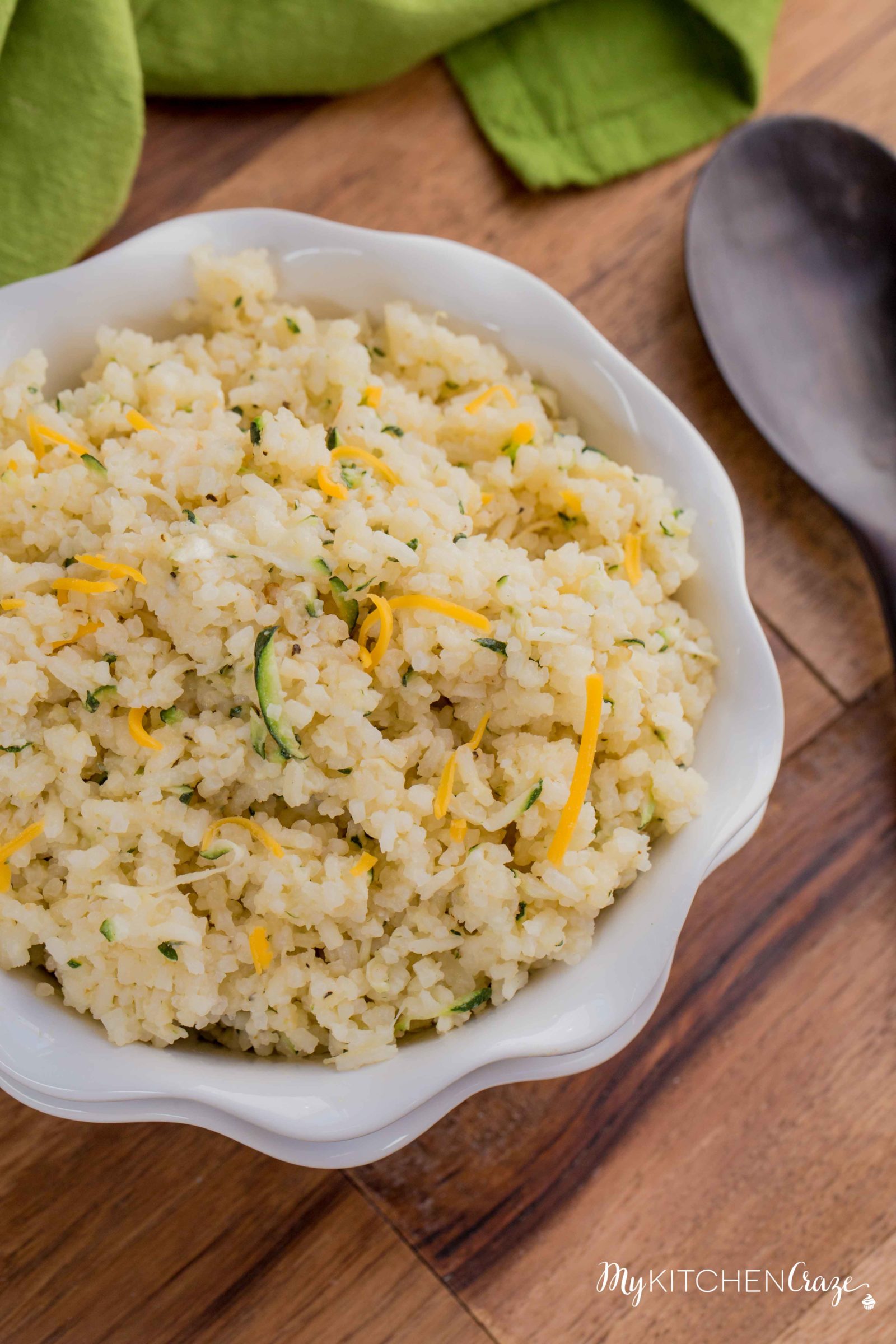 Do you want to know what Sean thought about the rice? Well he was totally impressed and loved it. He knew how hard I worked on getting it right. He did ask if it was a boxed rice…Umm no honey! It was the best compliment ever. The only problem is he asks for rice almost overnight now. He's such a rice guy. Are you a rice or potato person? I'm a potato girl all the way! 🙂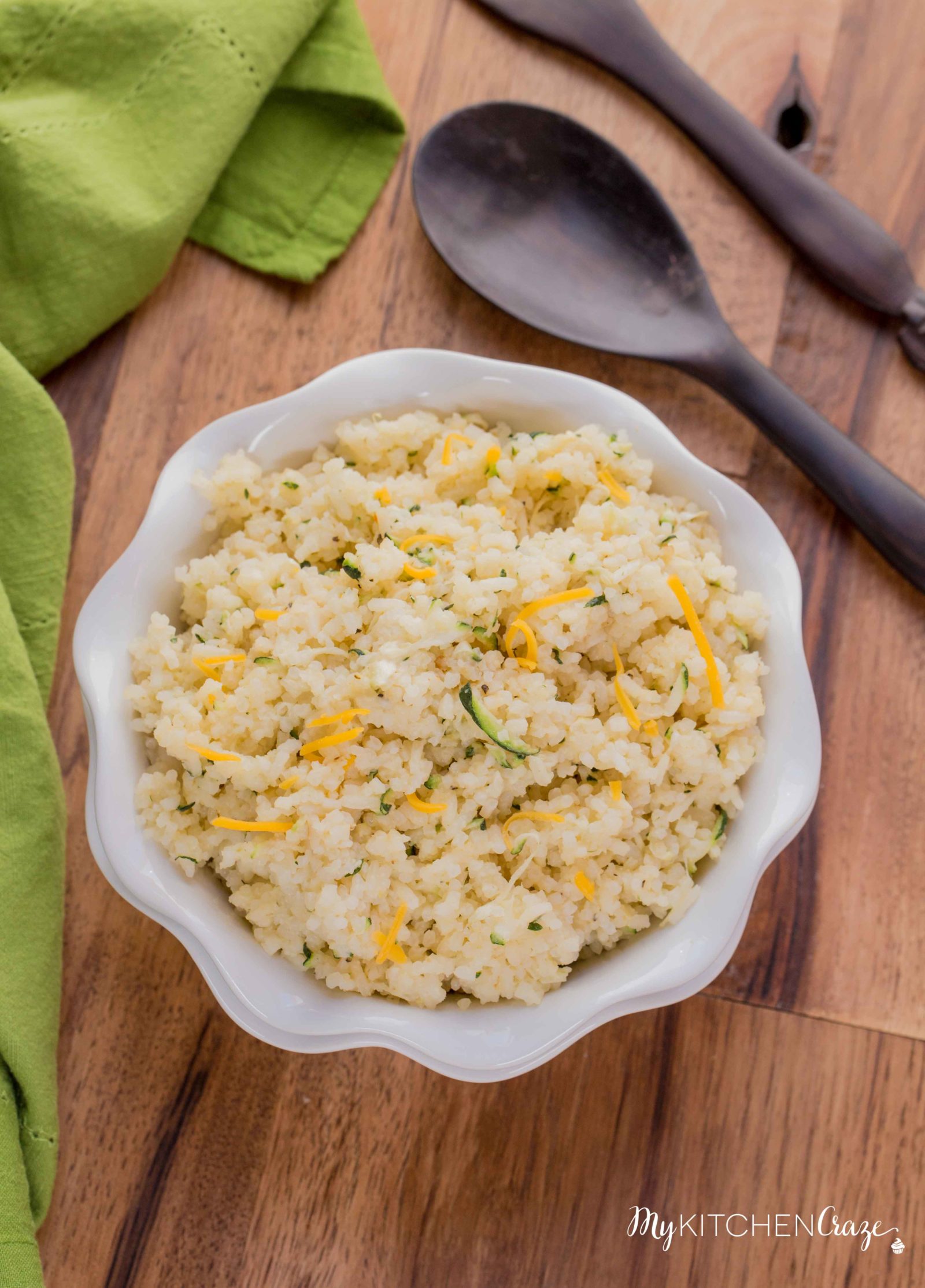 One more thing about this rice. You'll get your serving of veggies and the kiddos won't even know. Score!! It's an all around great side dish. I suggest you give it a try soon!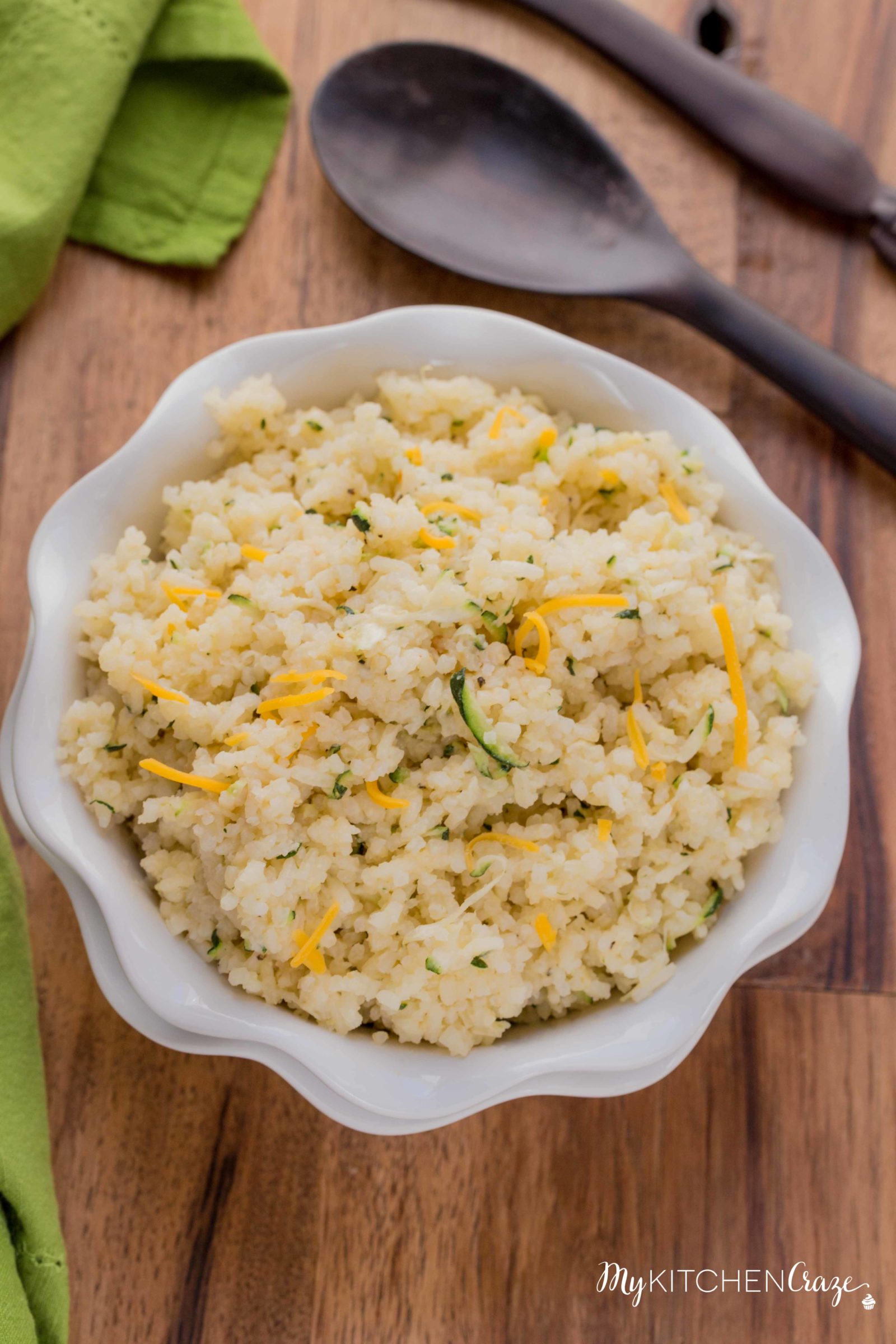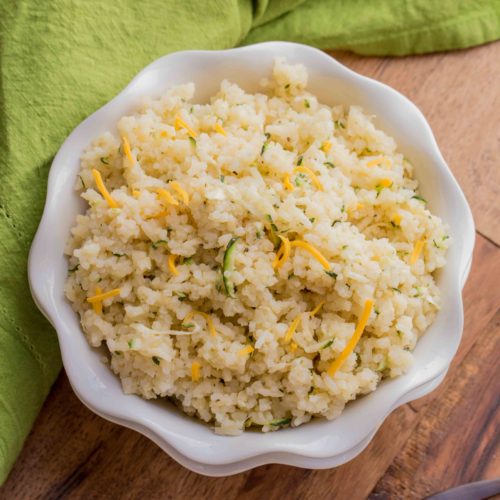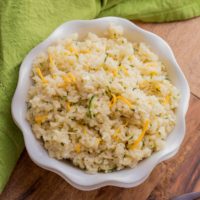 Get the Recipe:
Zucchini Cheese Rice
Ingredients
1

cup

long grain white rice

2

cups

low sodium chicken broth

1

medium zucchini

,

grated

1 1/2

cups

shredded sharp cheddar cheese

1

teaspoon

garlic powder

1

teaspoon

salt & pepper

1-2

tablespoons

milk

,

if needed
Instructions
In a medium sauce pan add rice and chicken broth. Bring the mixture to a boil, reduce the heat. Cover and let rice simmer for 15-20 minutes, until rice becomes tender and most of the liquid has absorbed.

Once the rice is tender and liquid has been absorbed, stir in the grated zucchini, cheese and garlic powder. Add salt and pepper to your liking (don't skip this step. The salt will boost the flavor). Add a tablespoon or so of milk to adjust the texture if needed. Serve and Enjoy!