White Chocolate Cranberry Cookies
White Chocolate Cranberry Cookies are absolutely perfect for breakfast, dessert, snack time or all three times if you're feeling adventurous. These cookies are a moist and buttery oatmeal cookie that are filled with dried cranberries and white chocolate chunks. A soft and flavorful cookie that you won't be able to put down.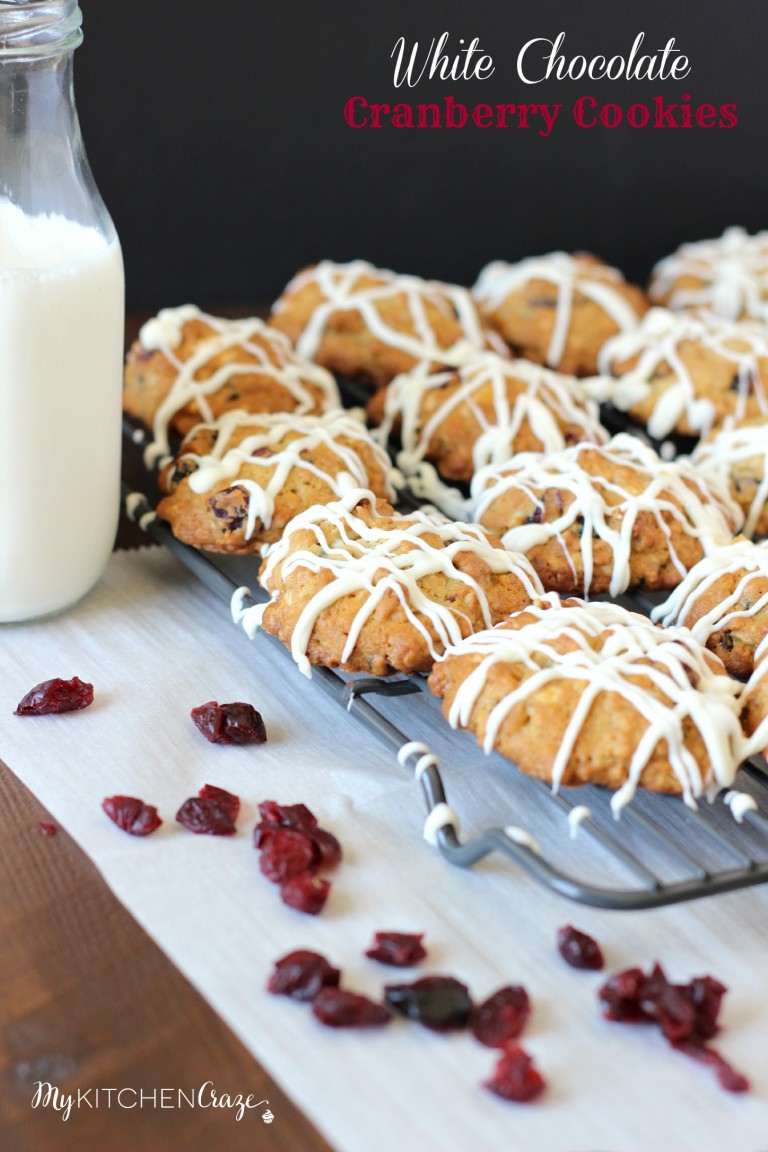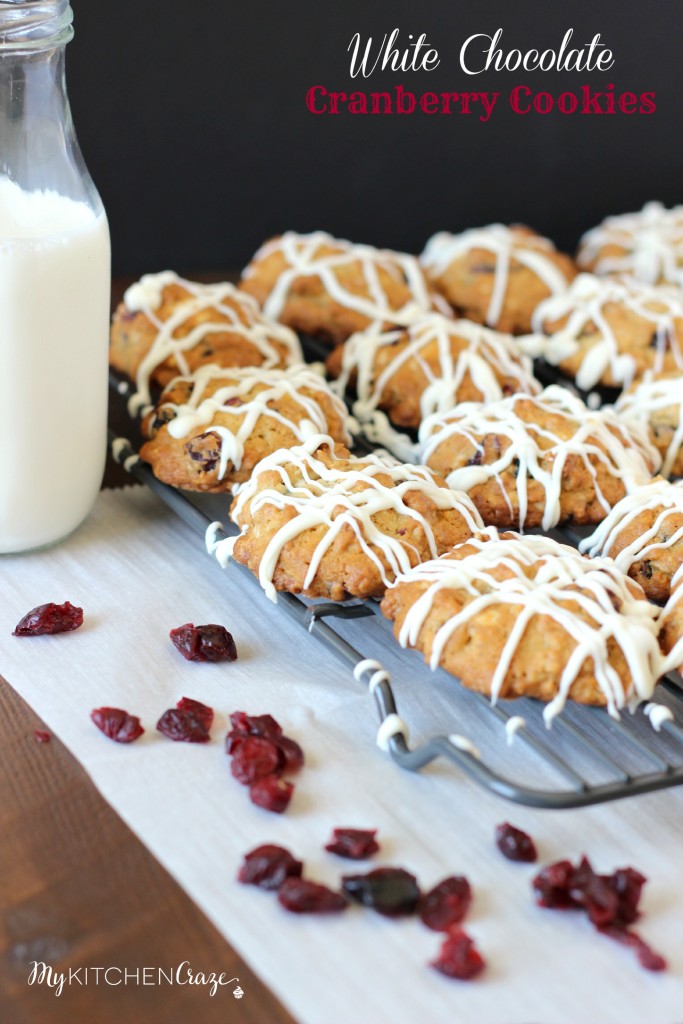 Yay it's Friday! I have never been so excited for a weekend. It has been a whirl wind of a week and I'm so looking forward to doing nothing all weekend. We've had family over for the past four days and they just left yesterday. I love having family over, but it's so hard to stay on routine when you have people visiting.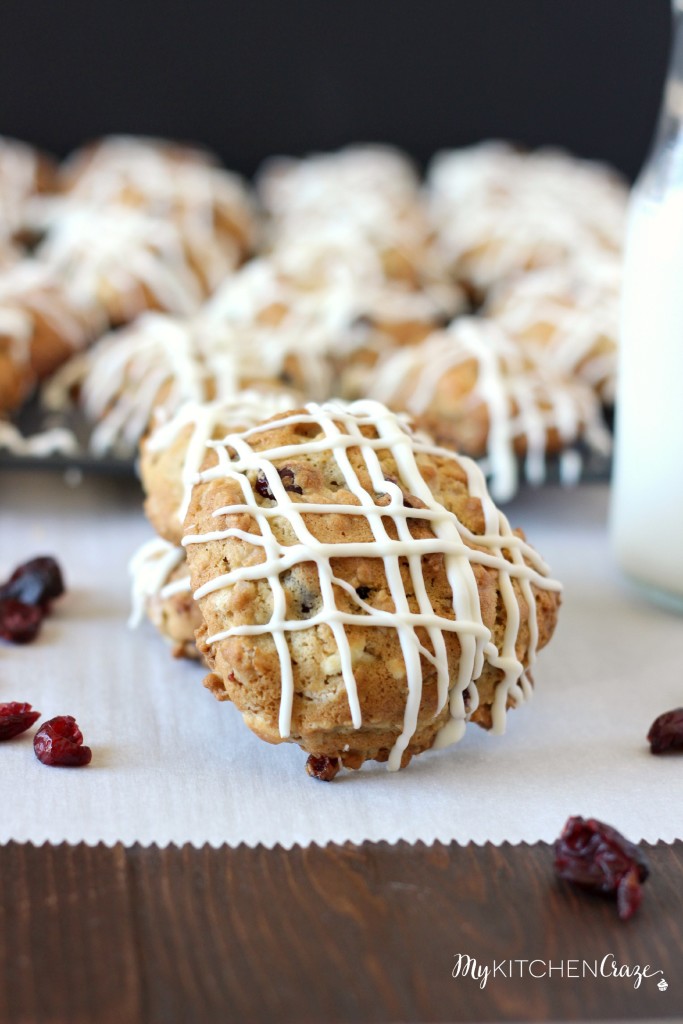 I work out of the home, but when people come over to visit, it gets very hard to actually work. Like I never want to do any work at all. I really just want to hang out and chit chat with the family. Normally I try to have a list of recipes to share, but I've been running low lately. While I was writing up today's post I remembered that I made these yummy cookies and didn't shared them yet.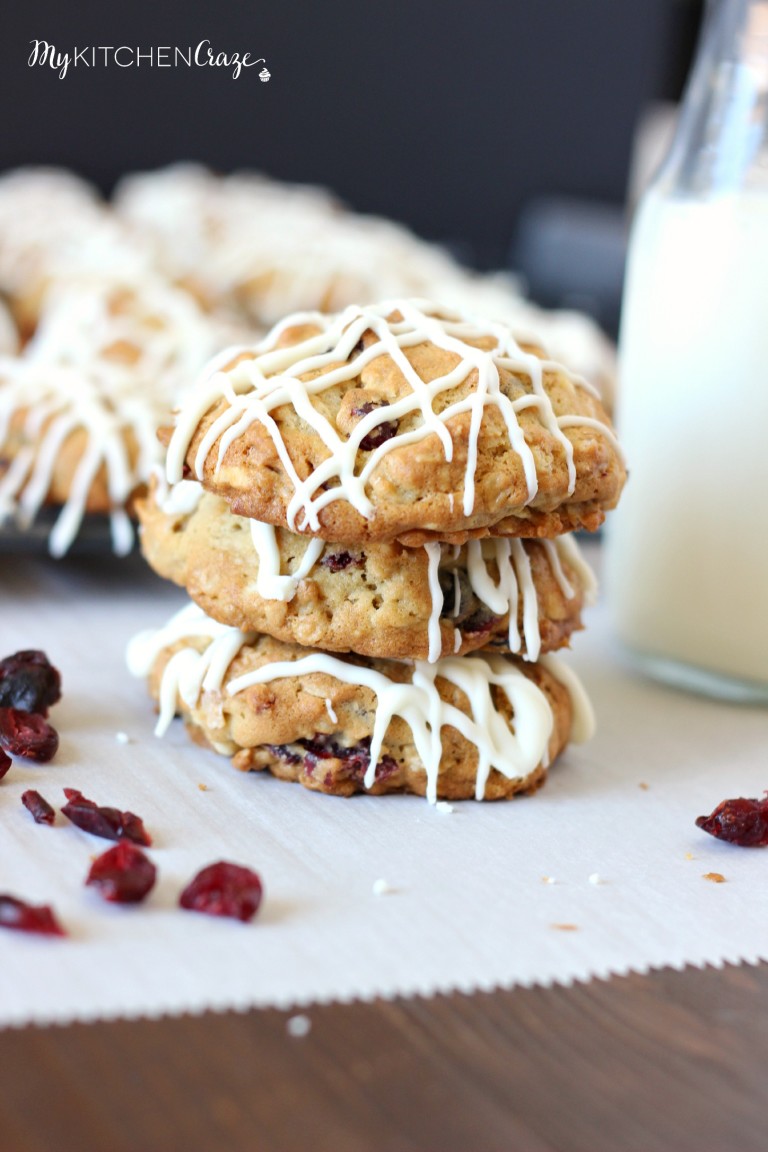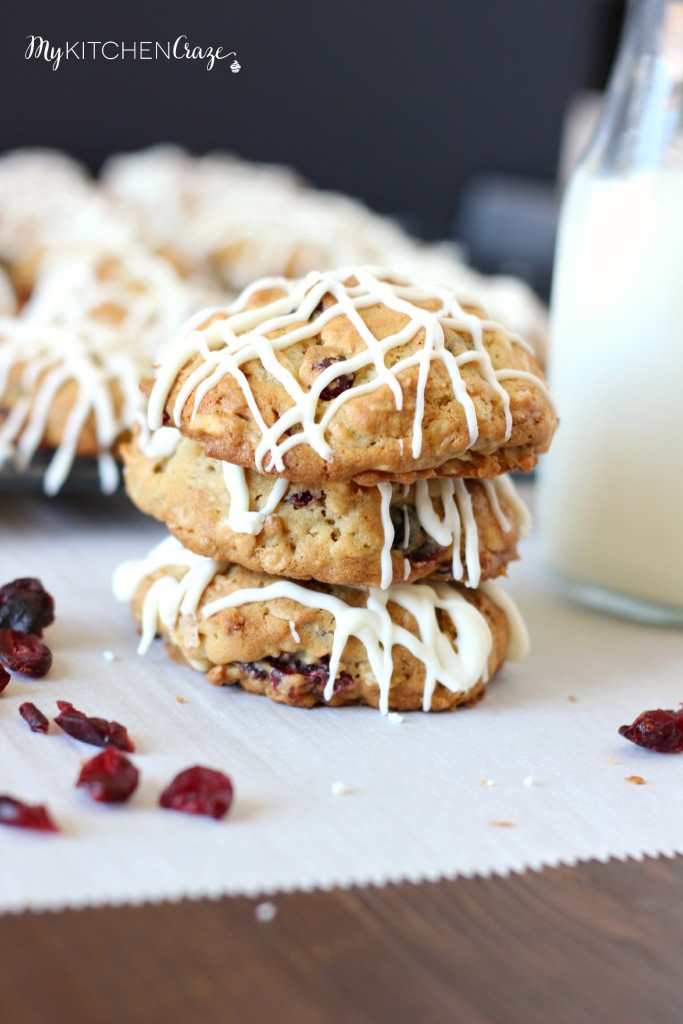 Since it was such a busy week, I'm in serious need of these cookies with some milk or coffee. We were so busy because we bought my hubby a new car (which takes so long by the way) and then it was both of our mom's birthdays. We wanted to spend as much time with both moms and also try to visit with all the family. It has been one crazy but fun week. I'm so looking forward to sitting on my couch with these cookies, coffee and a good book. I'm actually counting down the hours and minutes until I can do this. 😉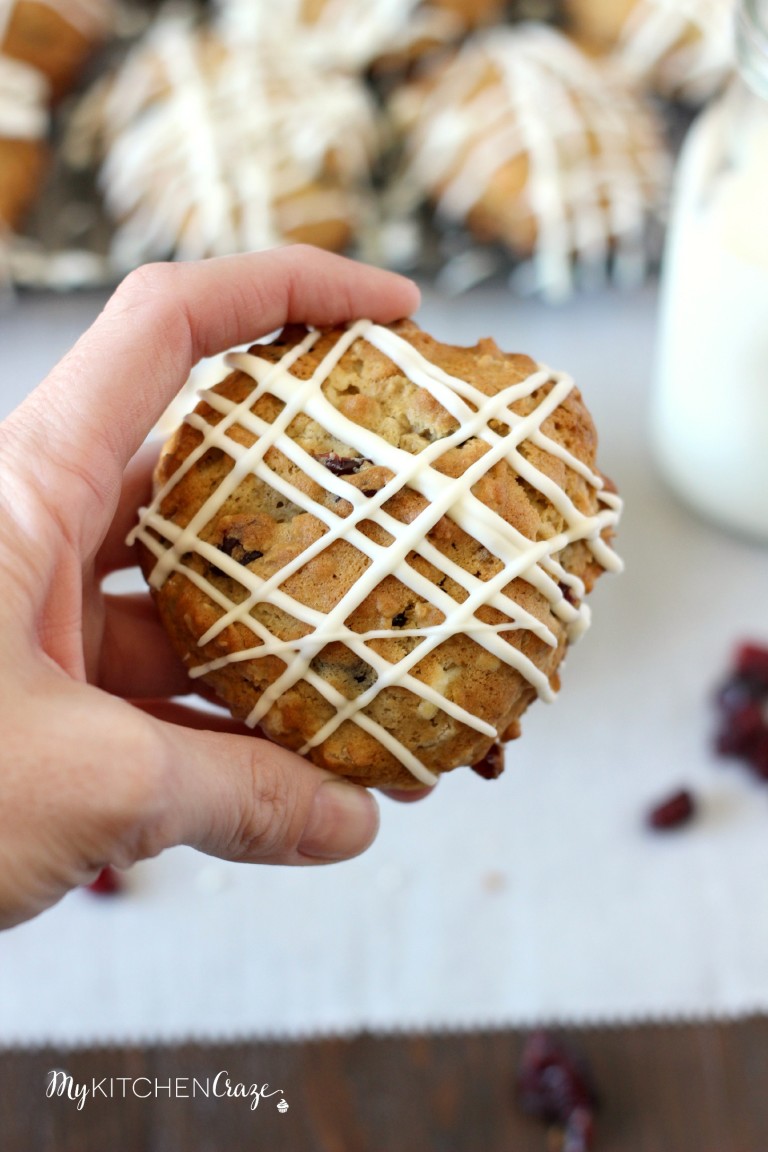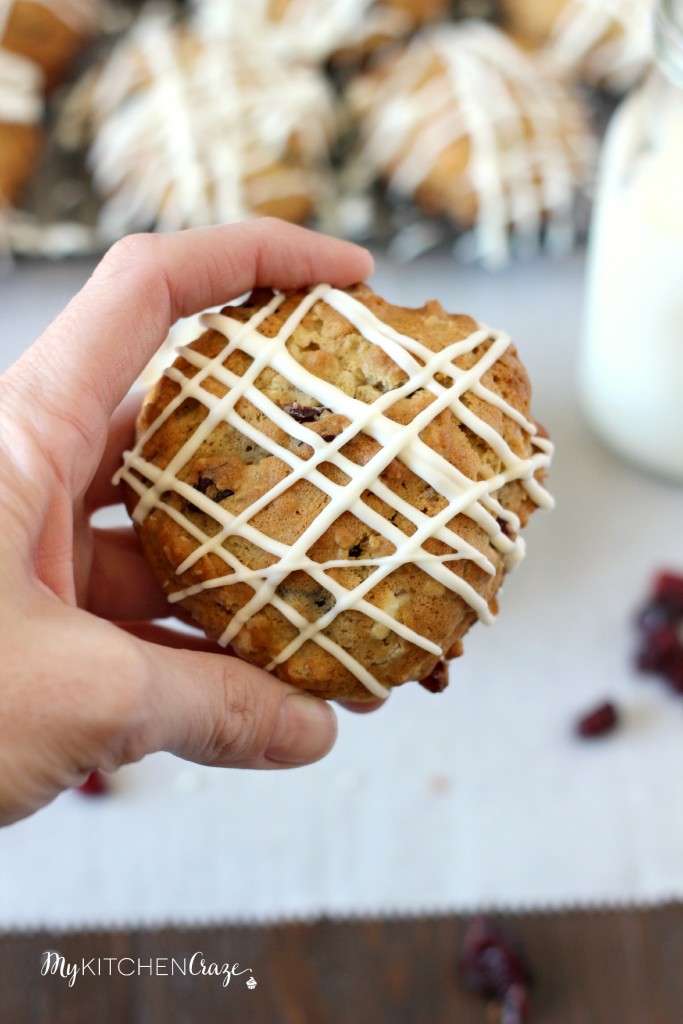 These cookies are so good you guys! I honestly didn't know that dried cranberries would be so awesome in cookies, but they work!  These cookies are so moist and soft. I wanted to add a little more fun to the party and decided that these cookies needed some more white chocolate. Who doesn't need more chocolate? So, I drizzled them with melted white chocolate. Aren't they pretty too? I think the added white chocolate totally makes these cookies delicious and scrumptious. They're perfect with a cup of coffee, milk, or tea. Honestly they're delicious all by themselves too. How ever you wish to eat them, really.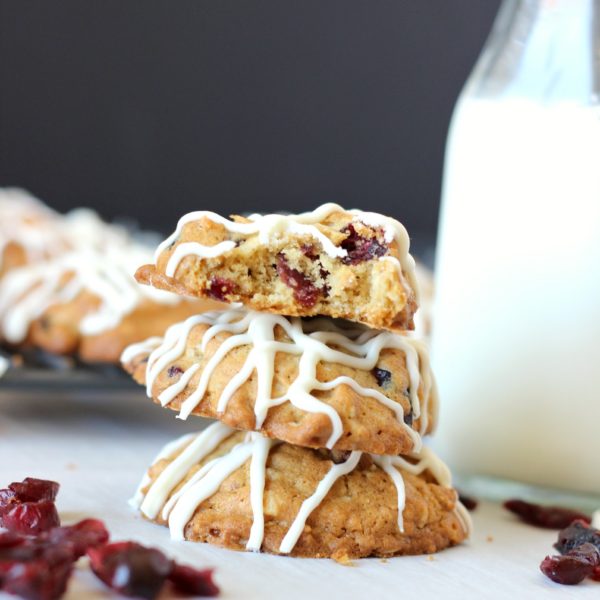 Get the Recipe:
White Chocolate Cranberry Cookies
Ingredients
2/3

cups

unsalted butter

,

softened

2/3

brown sugar

,

packed

2

eggs

1 1/2

cups

all-purpose flour

1 1/2

cups

old fashioned oats

1

teaspoon

baking soda

1/2

teaspoon

salt

1

cup

dried cranberries

1 1/2

white chocolate baking bar

,

divided
Instructions
Preheat oven to 375 degrees F.

In a large bowl, add flour, oatmeal, baking soda and salt. Whisk to combine; set aside.

Using your paddle attachment with your stand mixer, add butter and brown sugar. Mix until light and fluffy, about 3 minutes. Add eggs in one at a time, making sure eggs get fully incorporated.

With the mixer on low, add the flour mixture until just incorporated.

Take the white chocolate bar and cut into chunks. Set the other 1/2 of the bar to the side in a medium bow.

Ladle sides of the mixer bowl, then add the dried cranberries and white chocolate chunks. Mix to incorporate ingredients.

Drop rounded teaspoons onto an ungreased baking sheet. Bake for 8-10 minutes, or until golden brown.

Remove to a wire rack and let cool completely. Once the cookies have cooled, microwave the remaining 1/2 bar of white chocolate chunks. Microwave in intervals of 30 seconds for about 1 to 1 1/2 minutes. Stirring every 30 seconds.

Place melted white chocolate in a zip lock baggie, seal and cut corner edge. Then drizzle over cookies, making zig zag lines.

Serve & Enjoy!