Succotash Ragout is a dish filled with delicious vegetables and is super easy to make on those busy, hectic nights. Serve as a side dish or add some rice to make it a hearty vegetarian meal. #EatRightForYourSight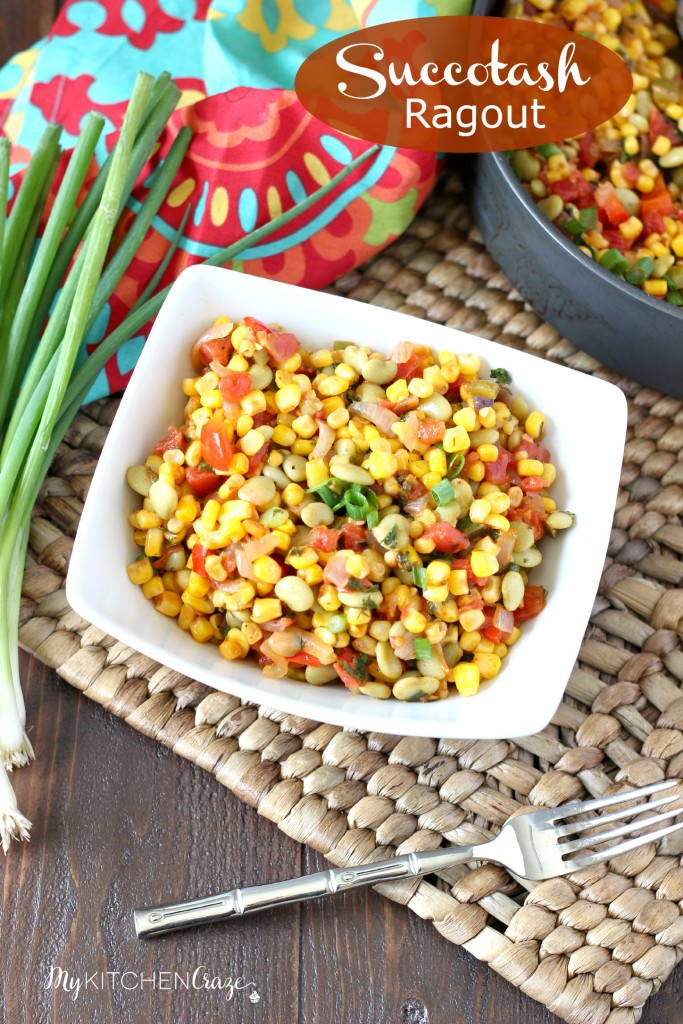 Did you know that May is Healthy Vision Month? I didn't know this until I was asked to do a book review a few weeks ago. Normally I would want to see the cookbook before agreeing to do a review, but when I found out the book was Eat Right for Your Sight by the American Macular Degeneration Foundation, I was all in. The cookbook is full of recipes to help people reduce the risk of vision loss from Macular Degeneration.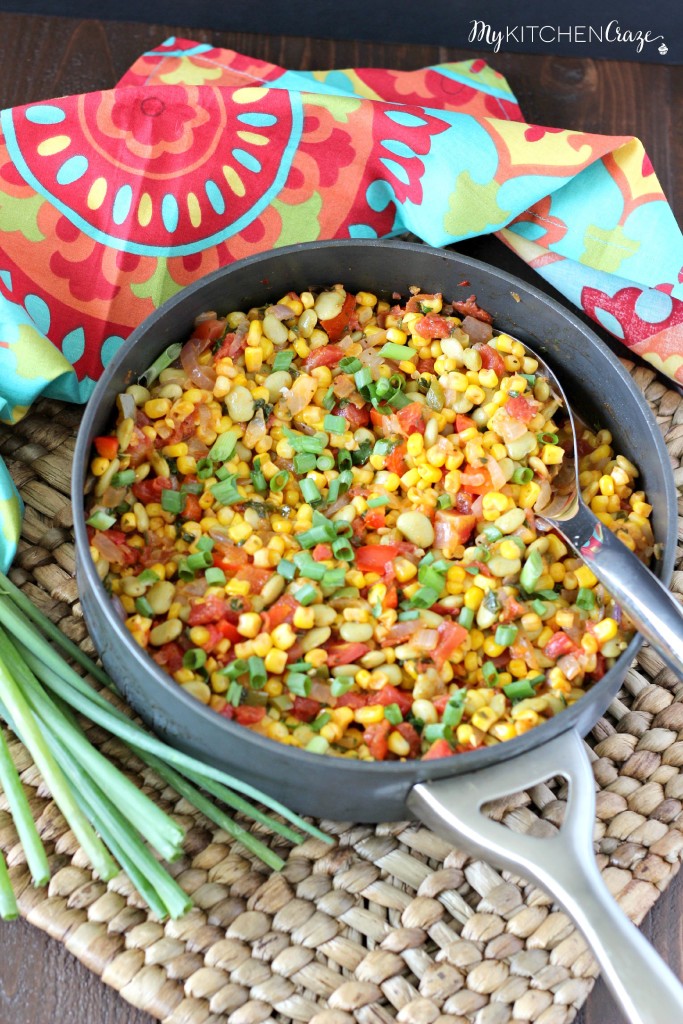 You're thinking what is Macular Degeneration? Macular Degeneration is a breakdown to the central part of the retina, which allows us to see details clearly.
There are two different types of MD and both can affect your vision. One type can affect your vision quickly and another can happen over time. When they contacted me about doing this cookbook review, I was sitting with my mom and she said, "Hey your grandpa was just diagnosed with that disease."
Well that settles it. I wanted to do this book review and learn more about MD. As we all know, the food we put into our body affects us. I remember when I was little, my mom used to tell me over and over to eat my carrots because they are good for your eyes. Once again, I didn't listen because I've been wearing glasses since I was 5 years old.
After looking through the cookbook, I decided to go with a vegetable dish. Maybe my mom's voice was in my head telling me to eat my veggies, but this recipe stood out among the other delicious looking recipes. And I really liked the name. It reminded me of Sylvester the Cat from Looney Tunes. 🙂
Succotash Ragout was easy to throw together and took no time at all to cook. This recipe cooks a large amount of food. It says it's enough for 4 servings, but it was more like 6 servings. It would be great over some white rice or have it as a side dish with some Salmon or Chicken. We had some baked Salmon with it and the family loved it!
The flavors are amazing and mix well together. The vegetables are tender but still crispy which makes this one delicious recipe! Yum, I'm getting hungry just typing this.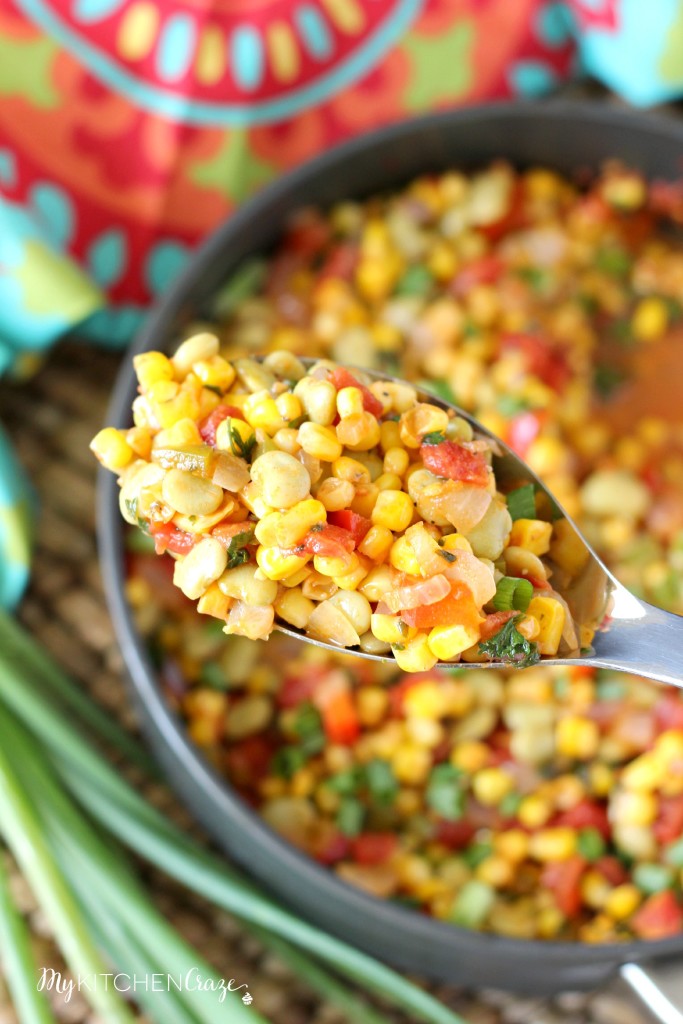 I would highly recommend this cookbook. Not only do you learn more about Macular Degeneration, but also to cook healthy and recipes that are good for you. Your eyes will thank you! Eat Right for Your Sight has all sorts of recipes ranging from Small Bites to Desserts. Even some healthy drinks.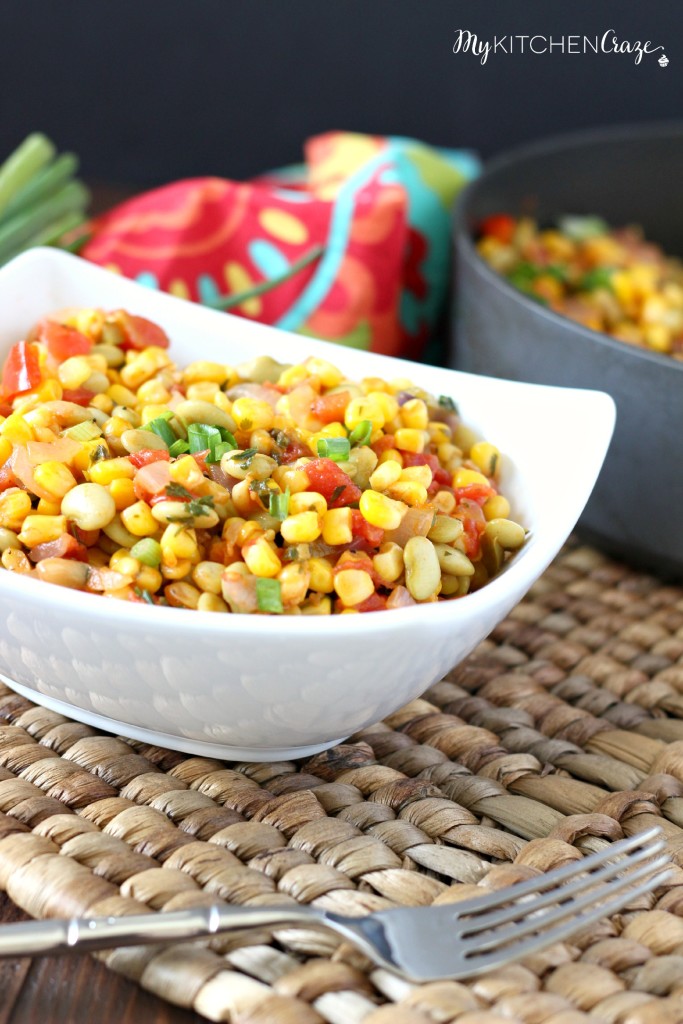 Keep your eyes peeled (pun totally intended) the next couple of weeks. I'll be giving away a Eat Right for Your Sight Cookbook. 
Servings: 4 -6
Succotash Ragout
Succotash Ragout is a dish filled with delicious vegetables and is super easy to make. Serve as a side dish or add some rice to make it a hearty vegetarian meal.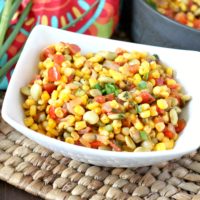 Print
Ingredients
2 tablespoons olive oil
1 small red onion, chopped
1/2 red and green bell pepper, diced
3 1/2 cups frozen corn
1 15 ounce can lima beans, drained and rinsed
2 tablespoons parsley, divided
2 tablespoons cilantro, divided
1 tablespoon basil, divided
1 teaspoon salt
1/2 teaspoon pepper
1/2 teaspoon smoked paprika
1/2 cup chicken stock
1/2 cup V8 juice
1 14.5 ounce can petite tomatoes, drained
2 scallion steams, chopped
Instructions
In a large skillet heat oil over medium high heat. Once oil is warm, add onion and sauté for 2 minutes. Add bell peppers and cook another few minutes.

Add corn and lima beans. Cook for 4 minutes.

Then add 1 tablespoon parsley and cilantro, 1/2 tablespoon basil, salt, pepper, paprika, chicken stock and V8 juice. Stir to combine and simmer for 6 minutes.

Add drained tomatoes and cook for 2 more minutes. Remove from heat.

Sprinkle with remaining parsley, cilantro, basil and scallions.

Serve immediately and enjoy!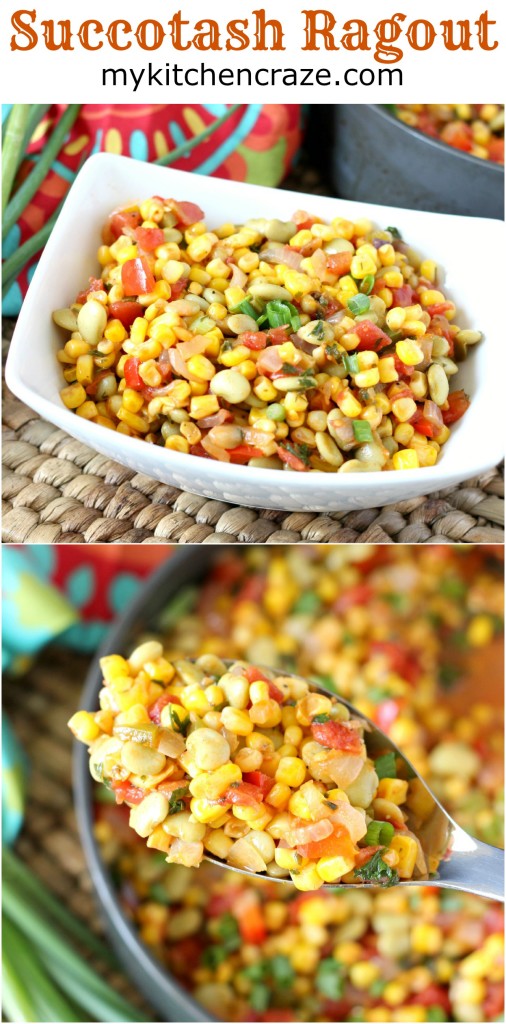 More side recipes from blogger friends! 
Bacon Ranch Pasta Salad by Belle of the Kitchen
Warm Maple Bacon Potato Salad by The Recipe Rebel
Bacon and Brussels Sprout Risotto by Savory Nothings
Recipe adapted from Eat Right For Your Sight: Simple Tasty Recipes That Help Reduce the Risk of Vision Loss from Macular Degeneration, By Jennifer Trainer Thompson and Johanna M. Seddon, copyright © American Macular Degeneration Foundation, 2014. Reprinted by permission of the publisher, The Experiment. Available wherever books are sold.