Sloppy Joes
A hearty and traditional dinner, made within minutes.
Follow me on Facebook & Pinterest to stay up to date on all my recipes!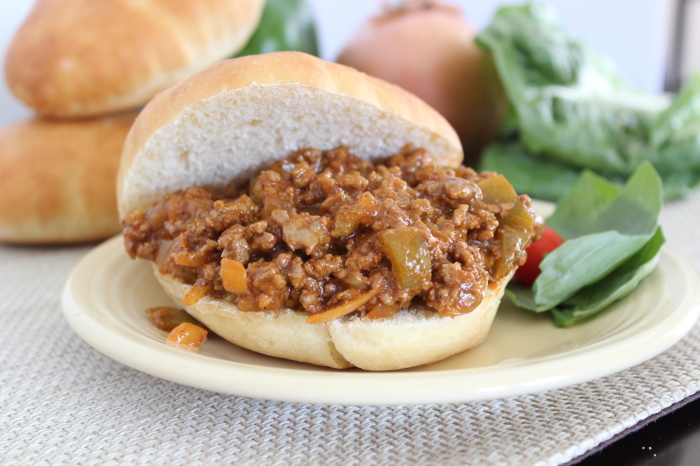 I used to eat sloppy joes all the time as a kid and loved them every minute. It was a quick go to meal that my mom could throw together and have on the table within 30 minutes. Well when I got older I realized that she would use the can version and even though I enjoyed eating it. I wanted to come up with some thing that was original and non canned. I found some recipes online that looked good and then mixed them all together here and there to come up with the ultimate sloppy joe mix. Once I was done cooking the sloppy joes I couldn't believe how quick it all came together. Most of the spices I used are your staple spices that you have in your cabinet at all times. And if you don't have them then you'll be happy that you bought them and now do, hehe.
When it was dinner time the kids were a little hesitate to eat, but I promised them that they would love it. Once they tried their first bite they were in sloppy joes heaven. Not to mention they ate their entire plate that night. All of you mom and dad's know that when your child eats all of their dinner then it was a success! I made my own hamburger buns that night but if you're in a rush you can buy a package at the grocery store. I also made a side of potato salad to go with the sloppy joes, but you could have baked beans, tater tots or anything that sounds good. This recipe is a scrumptious, quick go to dinner during those busy weeks. Give it a try! Your gonna love it. I promise! 🙂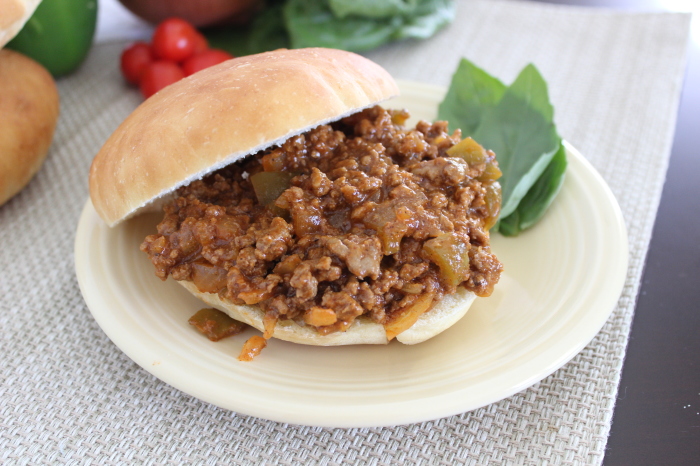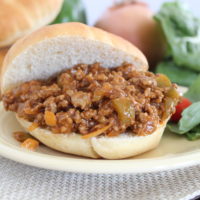 Get the Recipe:
Sloppy Joe's
Ingredients
1

tablespoon

butter

1 1/2

pounds

ground beef or ground turkey

1/2

medium onion

,

diced

1/2

green bell pepper

,

diced

3

cloves

garlic

,

minced

1/2

cup

ketchup

1/2

cup

BBQ sauce

3/4

cup

water

1

tablespoon

brown sugar

1

teaspoon

chili powder

1/2

teaspoon

cumin

1/2

teaspoon

dry mustard

1/2

tablespoon

Worcestershire sauce

1/2

teaspoon

salt

1/2

teaspoon

pepper

Hamburger buns
Instructions
In a large skillet, add butter and heat over medium-high heat. Once melted, add beef/turkey and cook until brown. Drain and set aside.

Add onions, bell pepper and garlic to skillet. Sauté until onions are translucent and bell pepper is soft, about 5 minutes.

Add cooked ground beef/turkey, ketchup, BBQ sauce, water, brown sugar, chili powder, cumin, dry mustard, Worcestershire sauce, salt and pepper to the skillet. Stir to combine all ingredients and simmer for 15-20 minutes.

Warm rolls on the stove for a few seconds then spread meat mixture over buns.

Enjoy!