Red Velvet Crinkle Cookies wth a Recipe Video
Crunchy around the edges and soft in the center, these Red Velvet Crinkle Cookies can be a great treat for Valentine's Day. You won't believe how easy and good these are!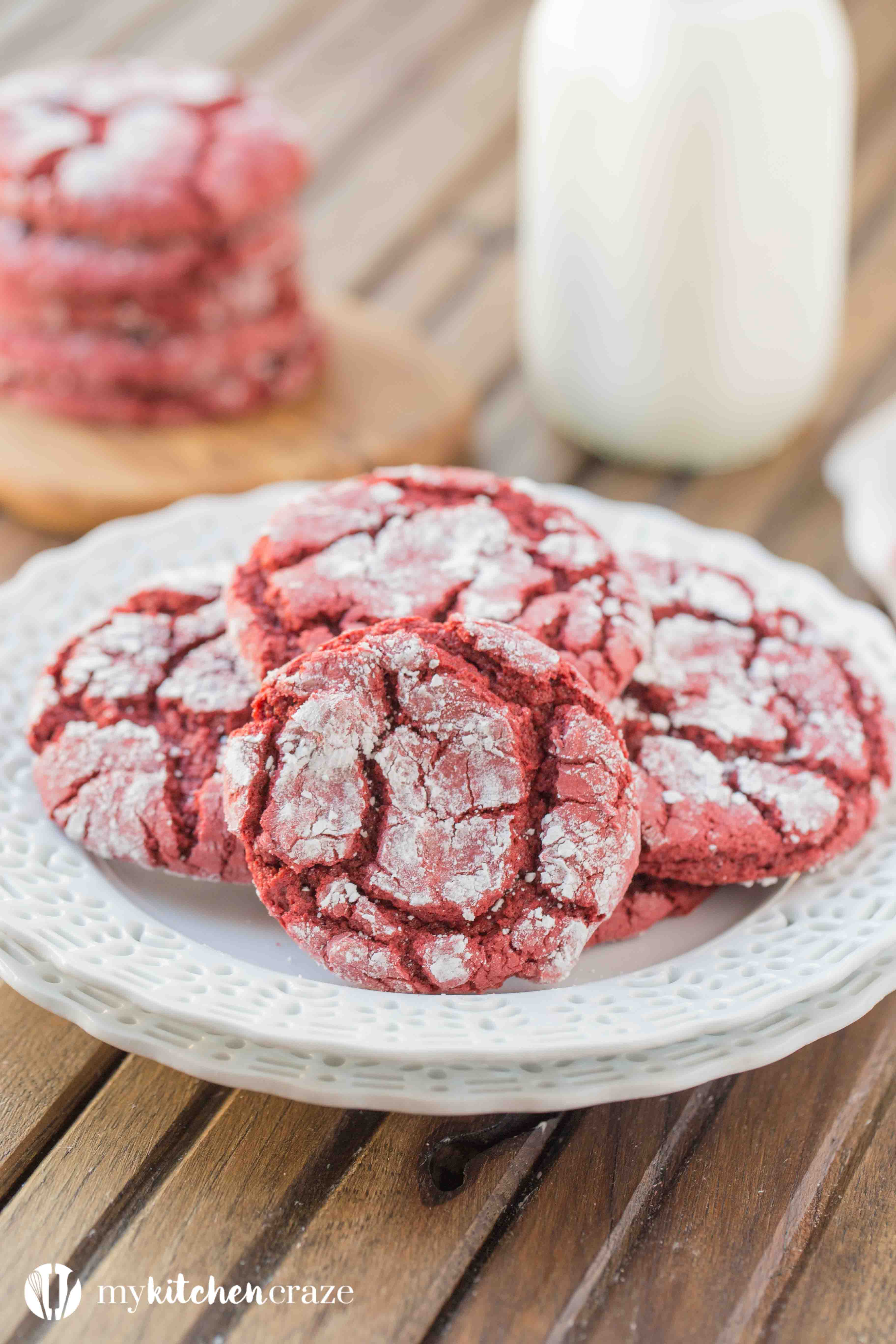 Sean and I aren't big Valentine's Day people. We've never been big on the holiday, then came along kids and the day was been forgotten completely. I know it's a day to show your loved one that you appreciate them and love them, but I gotta say that Sean shows me his love through out the year.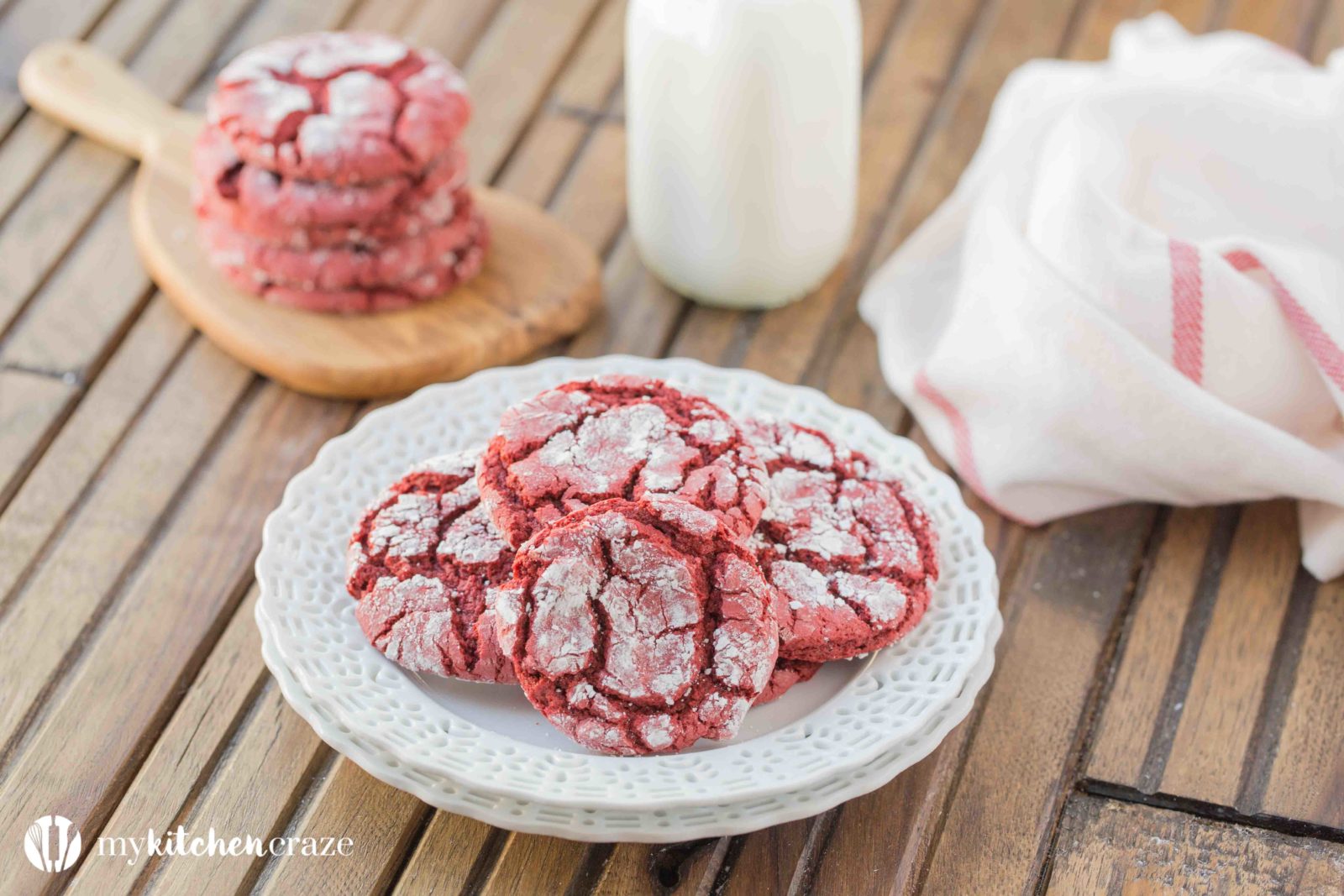 I'm one lucky girl and honestly I don't need anything on valentine's day. But that doesn't mean I don't want some yummy baked goods to celebrate with. I feel like baked goods are way better way to celebrate than flowers and candy.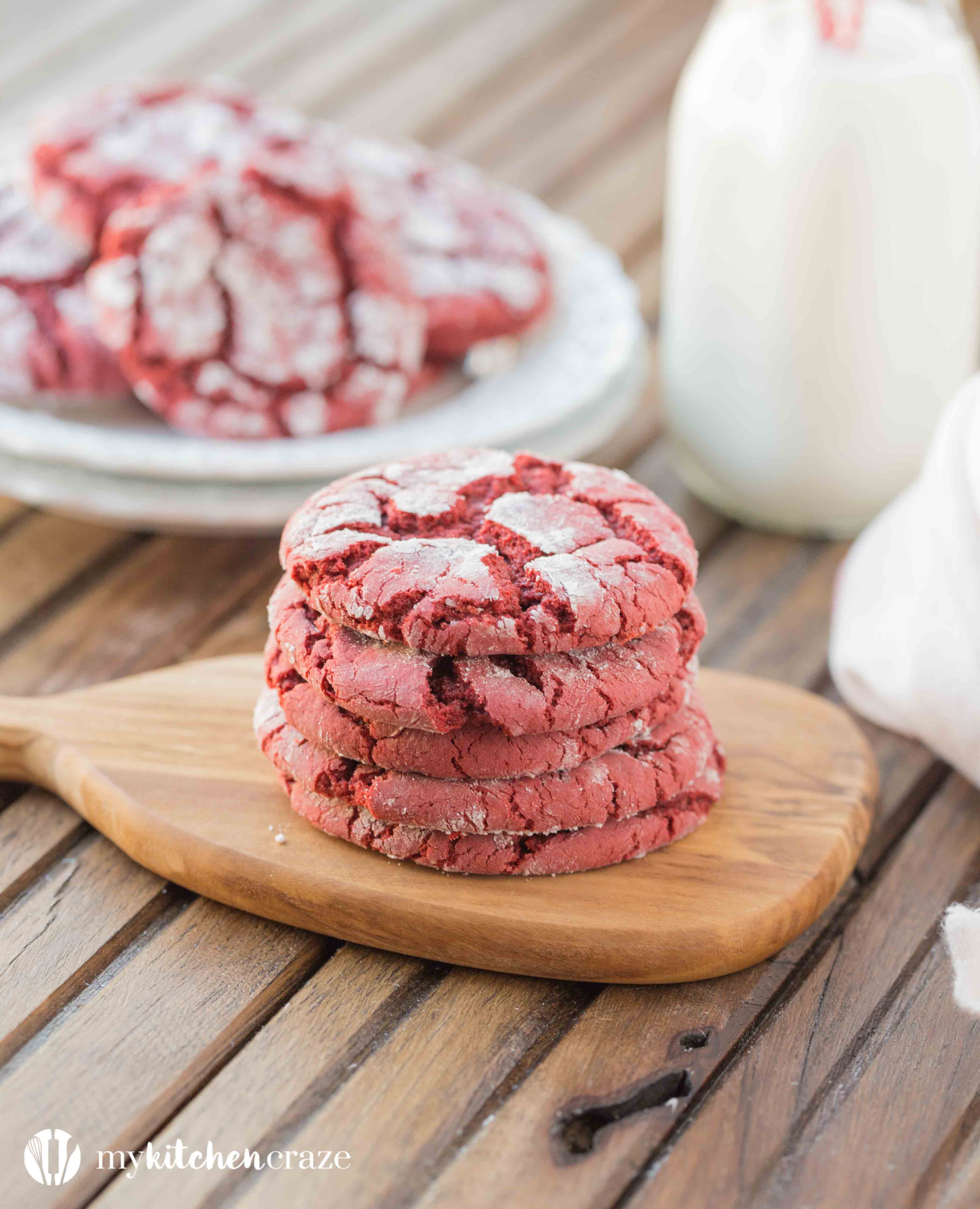 So, I decided since I was going to bake something for Valentine's Day that it should at least be something red. But I've never made red velvet cookies before. Actually I've never made red velvet anything. I always felt like red velvet cookies, cupcakes, cakes and anything else that come in red velvet was for the professionals.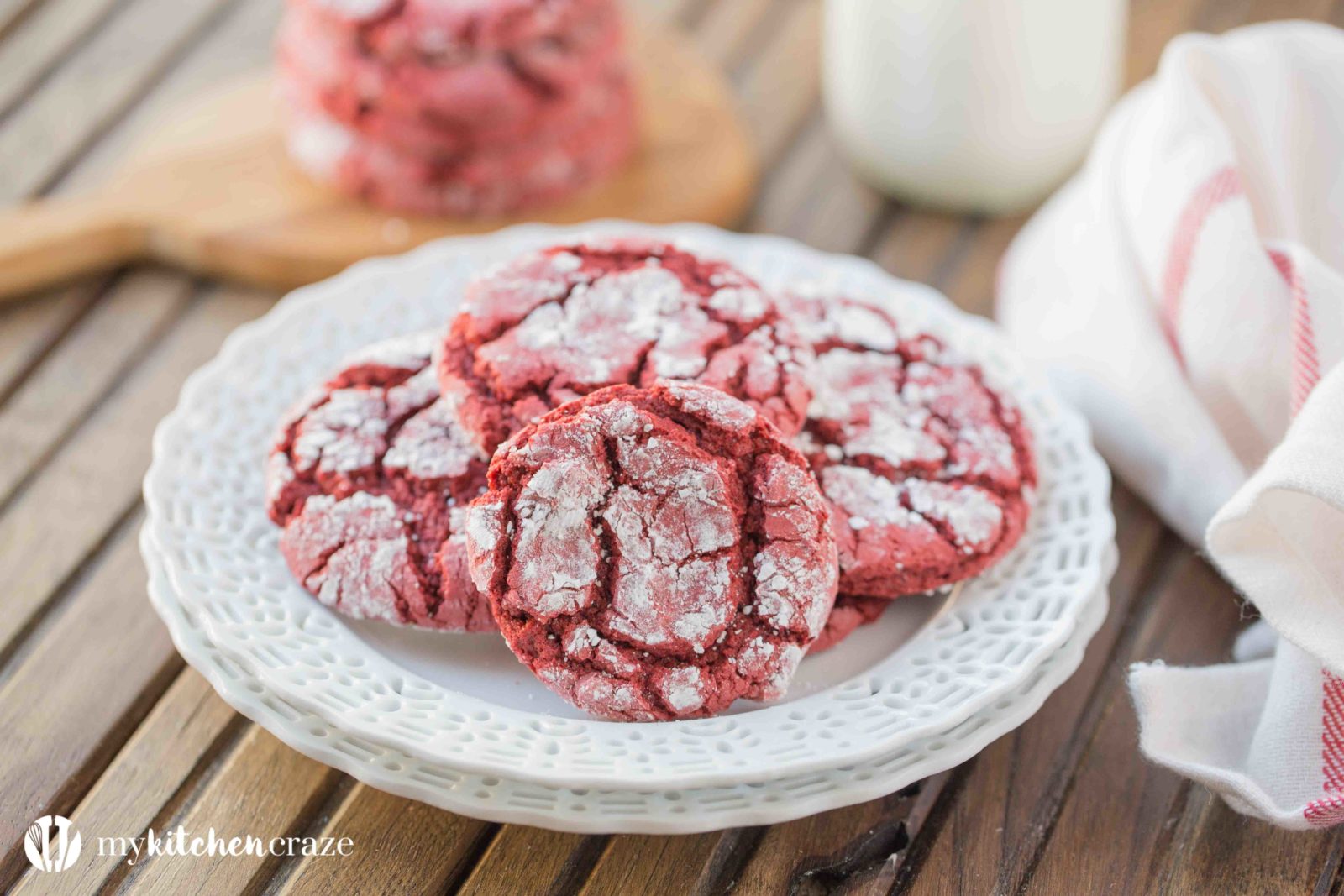 Well let me tell you people that I was wrong. I'm so happy that I decided to make these around Valentine's Day. These Red Velvet Crinkle Cookies are moist with a crunchy edges. They literally take minutes to put together then bake 10 minutes and wallah you're in red velvet cookie heaven!
If your looking for something to make your loved one, co-workers, or anyone else you care about, you should make these. Even if your low on time, I promise these will be done within 30 minutes. Enjoy! Hope your all of your days are filled with love and joy! 🙂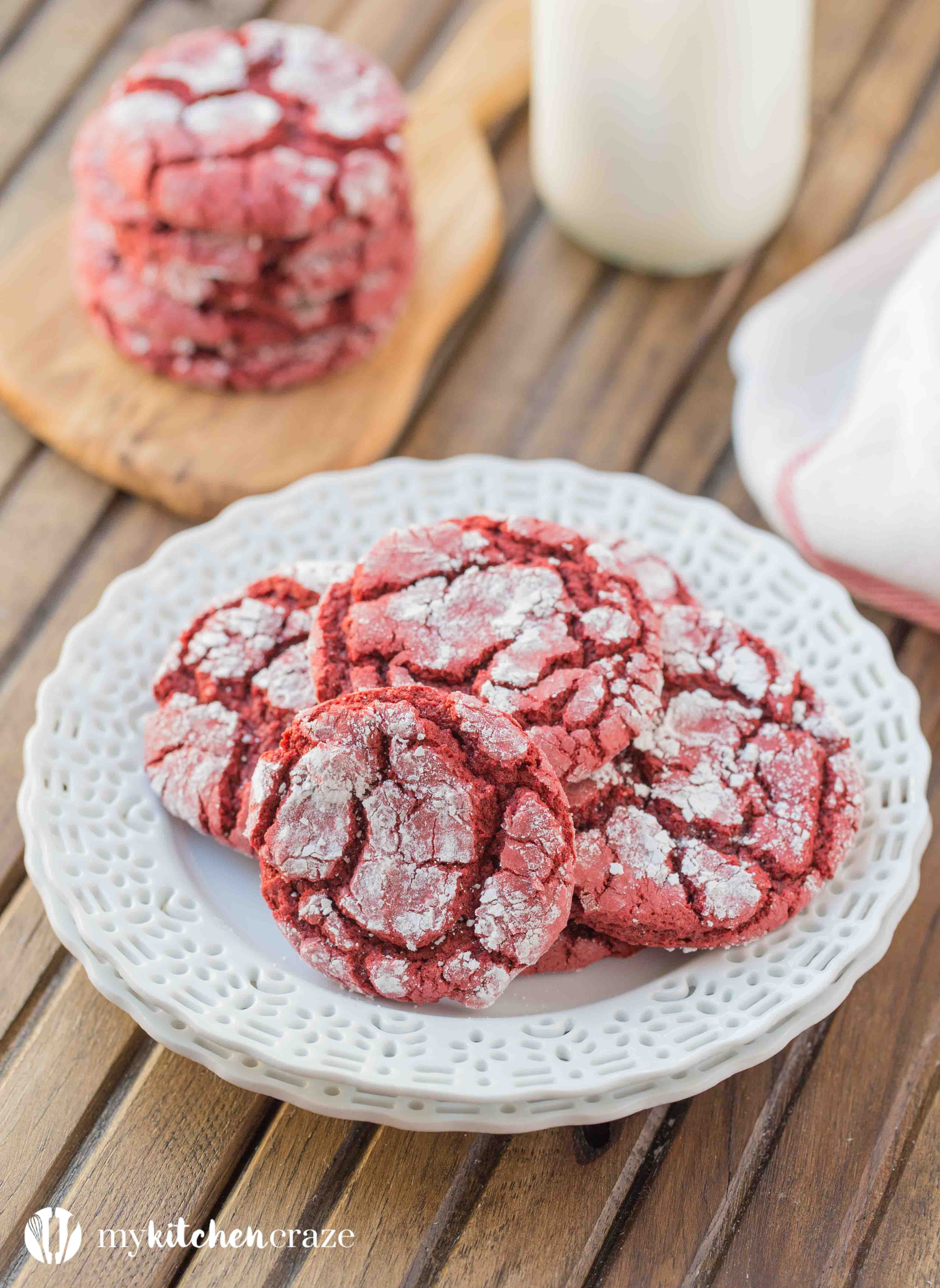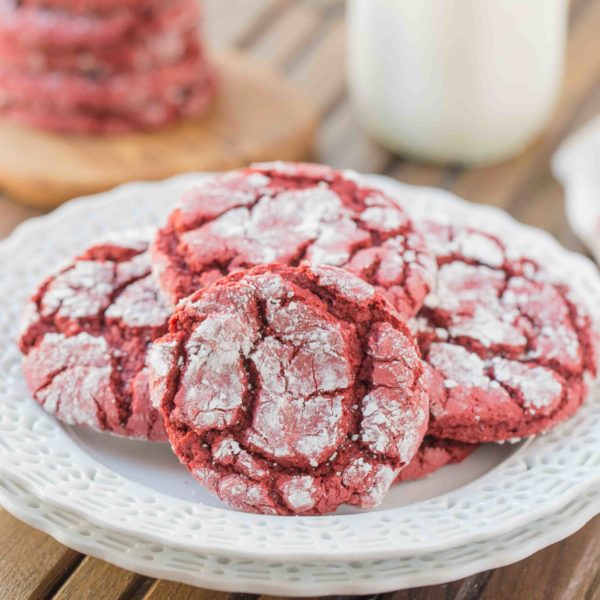 Get the Recipe:
Red Velvet Crinkle Cookies
Ingredients
1

box of red velvet cake mix

2

tablespoons

all-purpose flour

2

large eggs

1/2

cup

canola oil

1

teaspoon

vanilla extract

1/3

cup

powdered sugar

,

for coating
Instructions
Preheat oven to 350 degrees F

In a stand mixer pour cake mix and all-purpose flour. Mix well; until there are no clumps. Add eggs, oil and vanilla extract to bowl. Mix until smooth.

Scoop out a tablespoon of dough and roll into a ball. Coat generously with powdered sugar. Bake 10 minutes. Remove from oven and let sit for 2 minutes, then transfer to a wire rack to cool completely. Enjoy!