Pumpkin Chocolate Chip Cookies
Pumpkin Chocolate Chip Cookies are a must make this season! Moist, delicious & irresistible. These are the prefect sweet combo!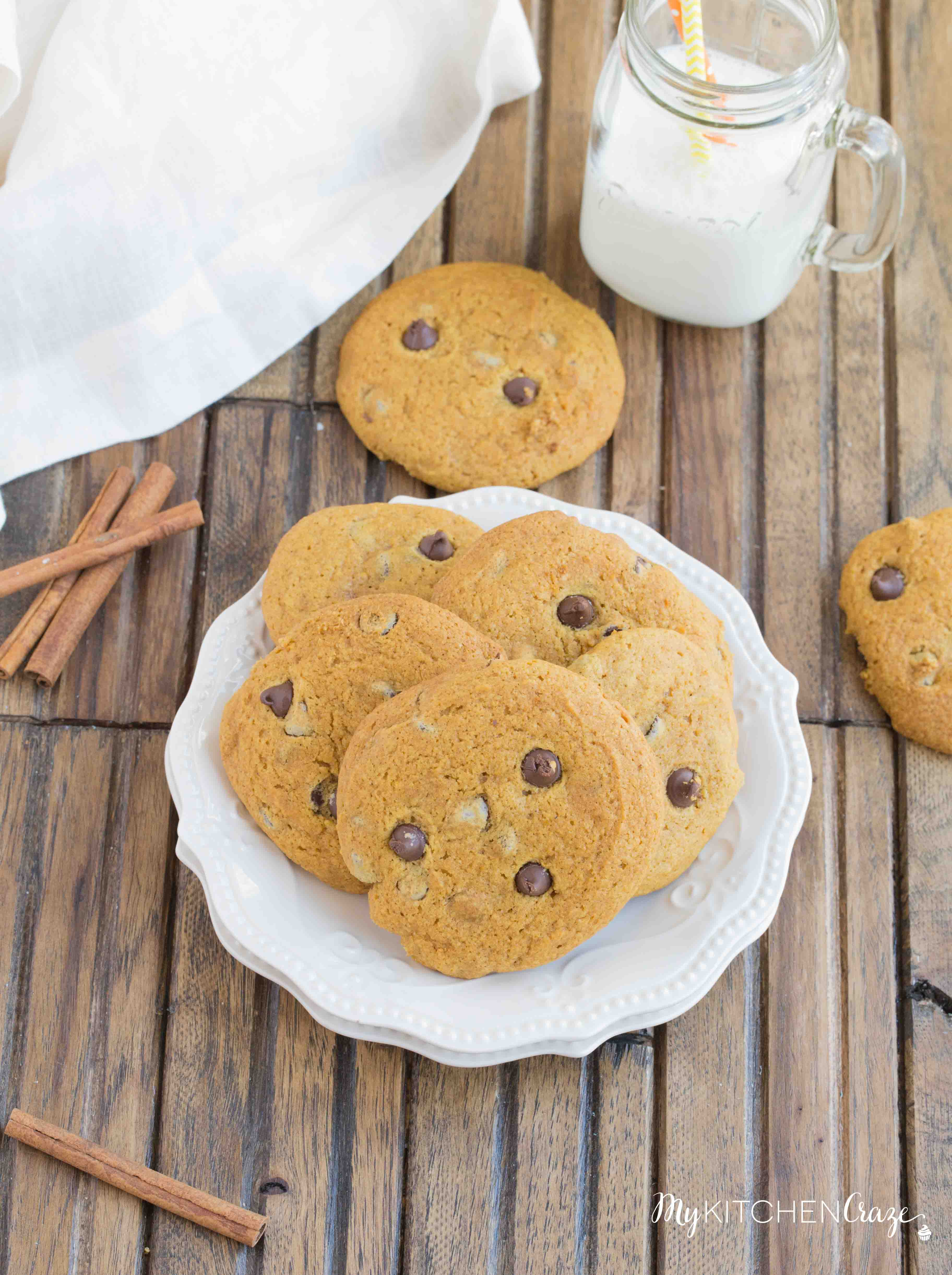 Since it's beginning to feel like fall I've decided to go with pumpkin. This was actually the first pumpkin recipe I ever made back in the day. In fact these cookies have a cute story. In a weird kinda of way these cookies are very dear to me.
In 2010, I lost my grandma, Jaye. She was very sick for a long time. She was diagnosed with Crohn's Disease and couldn't eat normal foods. I'll never forget one year I went to visit her. Since I just baked a batch of these cookies I wanted to surprise her with them. I never cooked or baked when I was in my 20's and I knew she would be proud of me.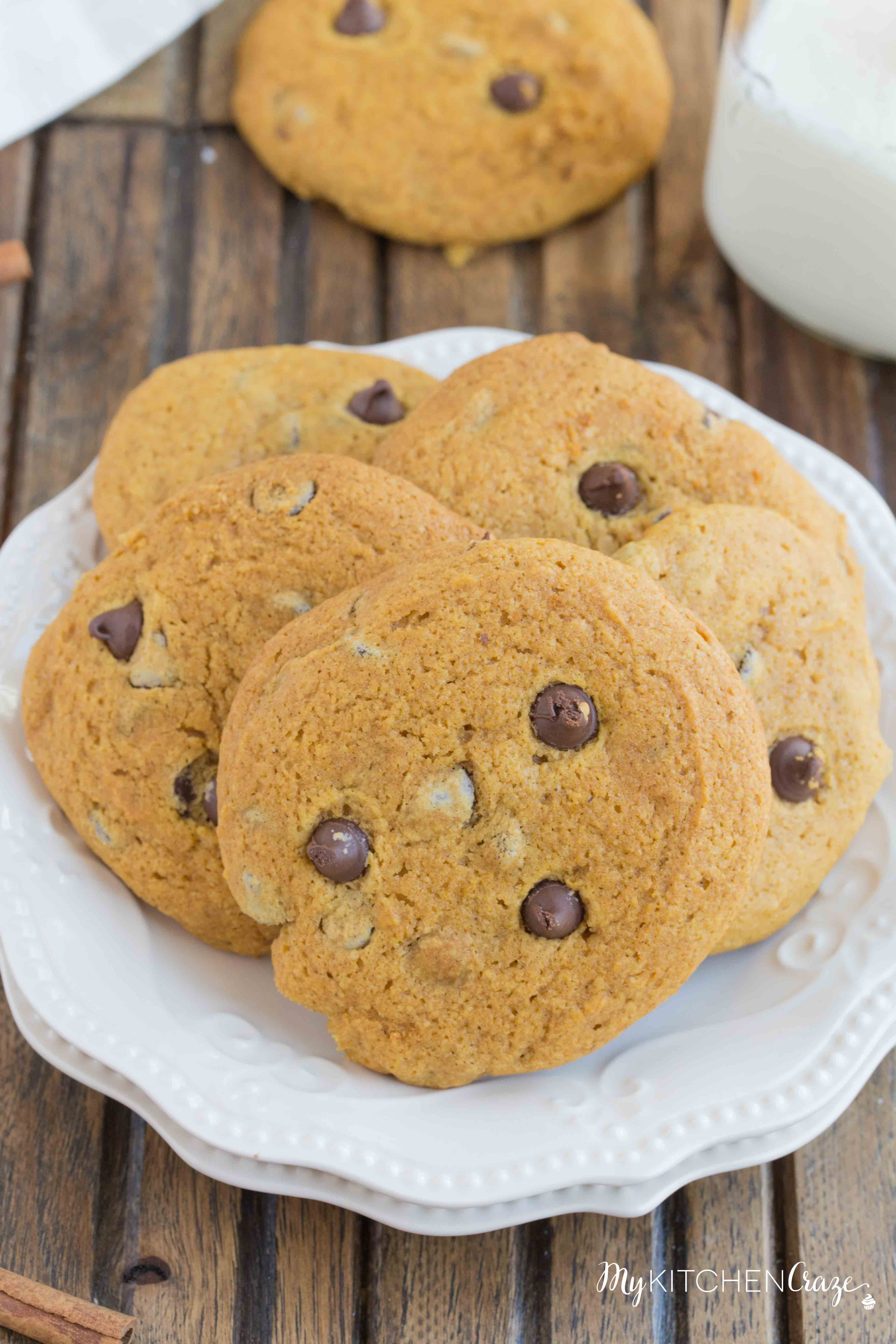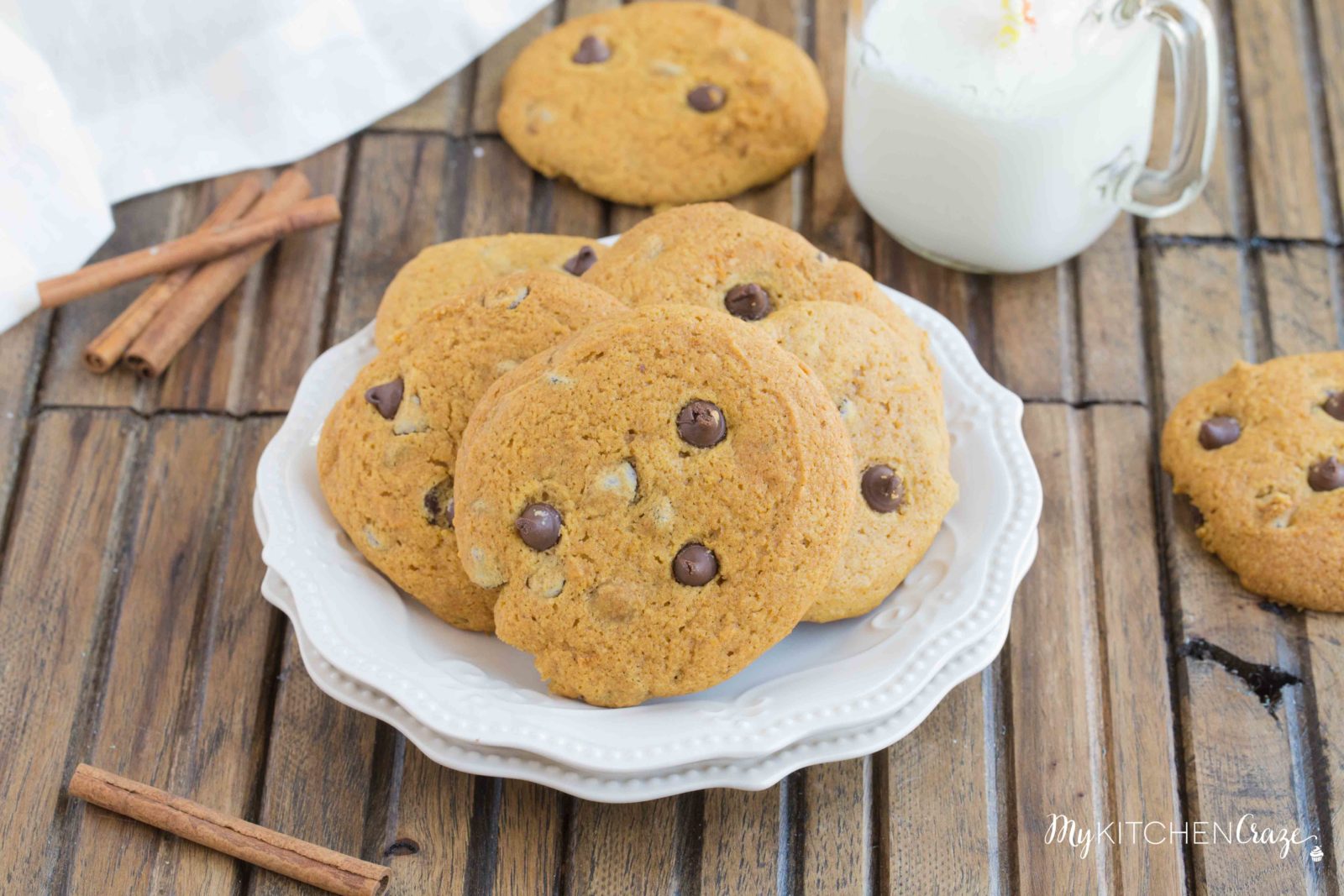 Even if she couldn't eat them, I wanted to make her proud and see her smile. Later that week, she called and said, "Cyndi, guess what?" I said, "what grandma"? I had no clue what she was talking about, but I'll never ever forget the next words out of her mouth.  Her response was, "I ate the whole bag of cookies you left here for me!"
I was beyond shocked and happy. When I tell you she couldn't eat, I mean she really couldn't eat. The fact that she finished about 10 cookies made me ecstatic. Sadly, I was never able to make her more cookies, but just typing this post and eating these cookies makes me think of her. I dedicate this recipe for her!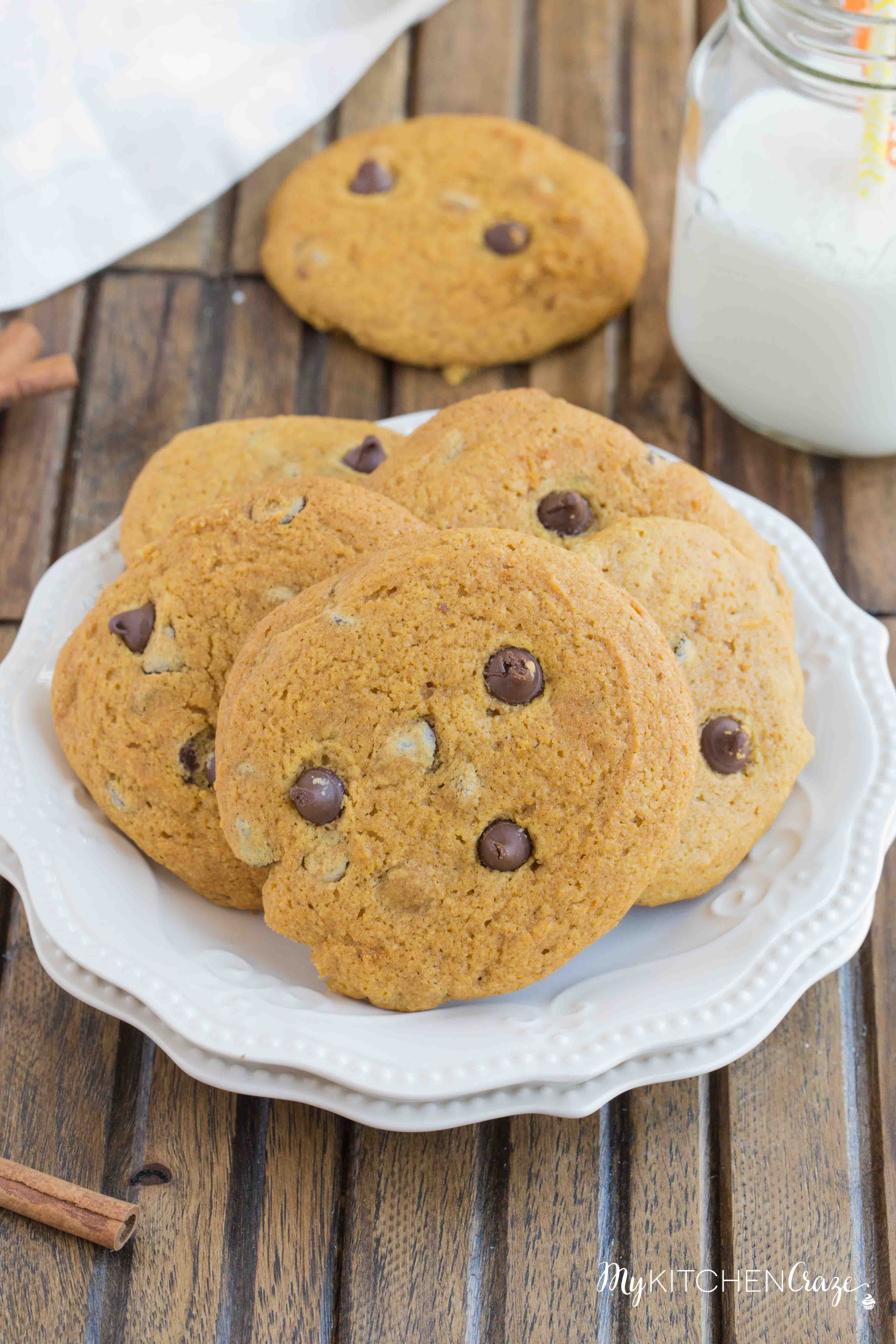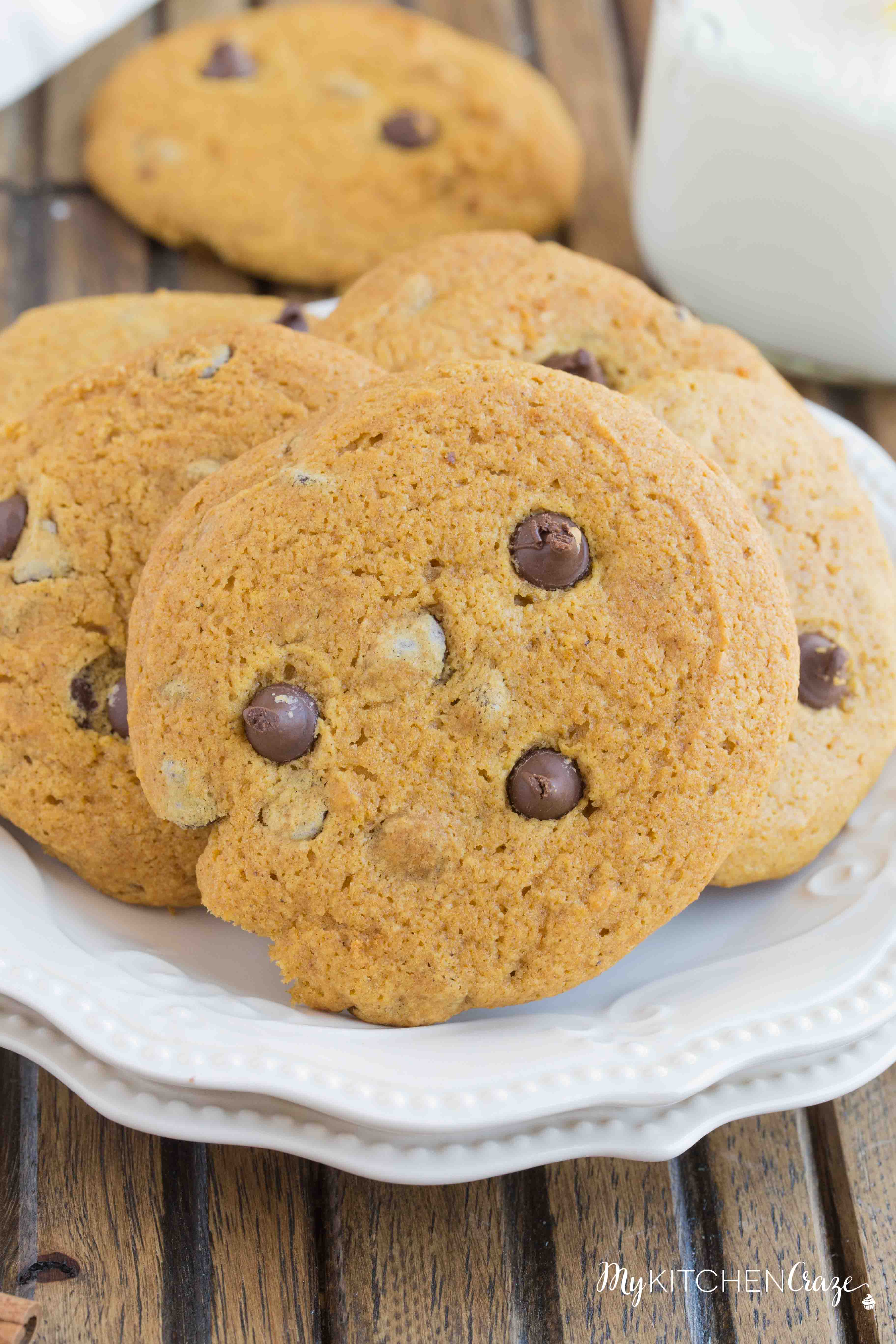 Pumpkin Chocolate Chip Cookies are so moist and soft. They have the perfect touch of pumpkin flavor and the chocolate chips add a nice sweet touch. These cookies are the perfect snack for school, soccer games or just good to munch on, like I do. The simplest desserts are the best at times. Don't you agree?
I have some more pumpkin recipes coming to you soon! Make sure to keep checking back for more yummy pumpkin and Fall recipes! Hope you all enjoy these cookies as much as we do!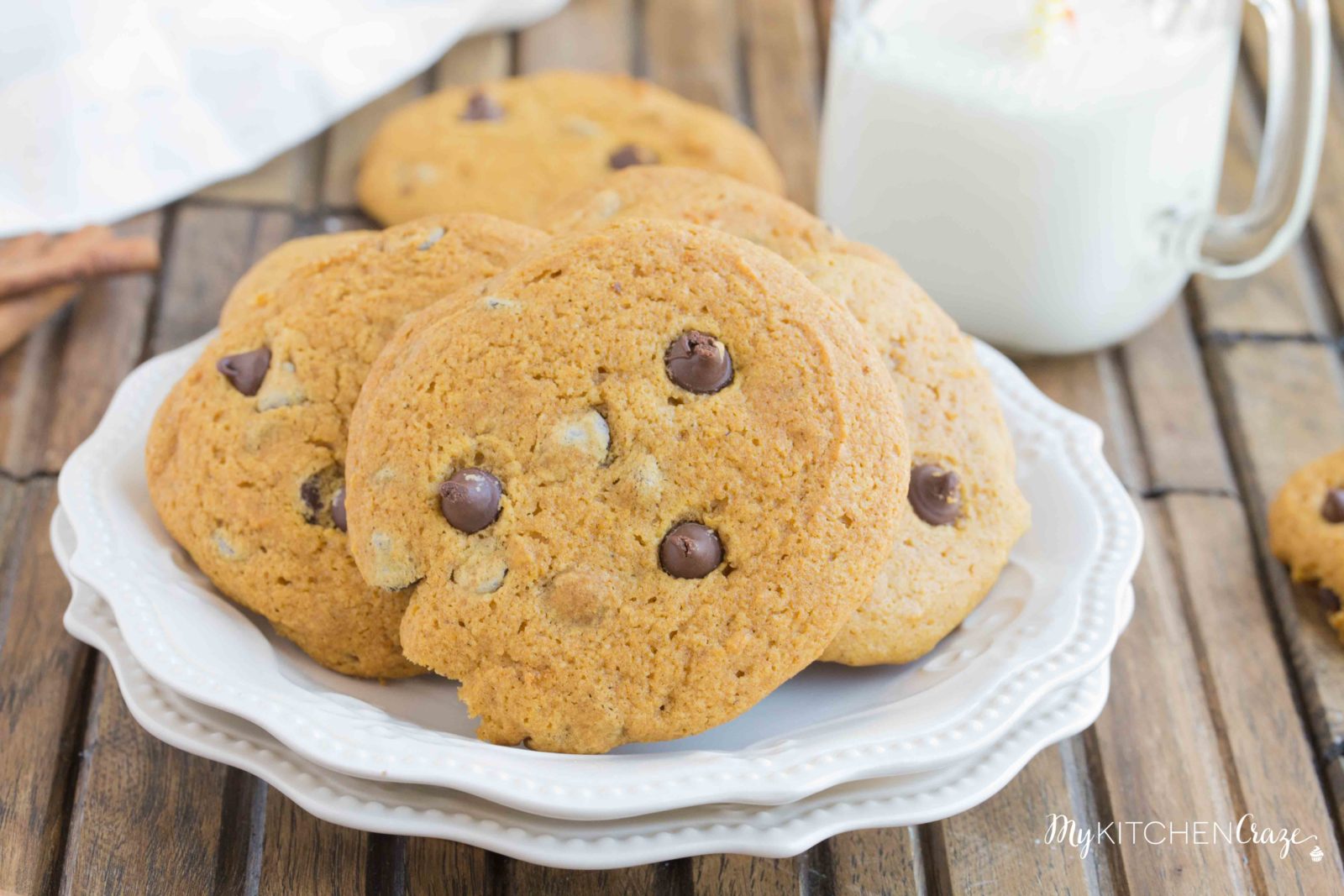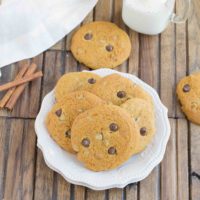 Get the Recipe:
Pumpkin Chocolate Chip Cookies
Ingredients
2

sticks

,

1 cup unsalted butter, softened

1

cup

granulated sugar

1

cup

light brown sugar

2

eggs

1

teaspoon

vanilla extract

1

cup

canned pumpkin puree

3

cups

all-purpose flour

2

teaspoon

baking soda

1/2

teaspoon

salt

1

teaspoon

ground cinnamon

1/2

teaspoon

ground ginger

1/2

teaspoon

ground nutmeg

1/4

teaspoon

ground cloves

2

cups

milk chocolate chips
Instructions
 Preheat oven to 350 degrees F.

Using a stand mixer with your paddle attachment, beat butter, granulated sugar and brown sugar, until the mixture is light and fluffy. Add eggs one at a time, making sure that the eggs are beaten in completely. Then add the vanilla and pumpkin puree. Mix until incorporated.

In a large bowl whisk together the flour, baking soda, salt, cinnamon, ginger, nutmeg, and cloves. While the stand mixer is on slowly add 1/3 cup of the flour mixture at a time into the batter, until flour is incorporated. Do not over mix the batter.

Stir in chocolate chips. Scoop the cookie dough batter by heaping teaspoons onto a baking sheet.

Bake for 15 to 20 minutes, or until the cookies are lightly browned around the edges.

Let the cookies rest for 2 minutes. Place cookies on a wire rack and let cool.

Enjoy!