Potatoes au Gratin
Creamy and cheesy Potatoes au Gratin, make these the perfect side dish. No more boxed potatoes for you! Soft, cheesy Potatoes au Gratin made by scratch!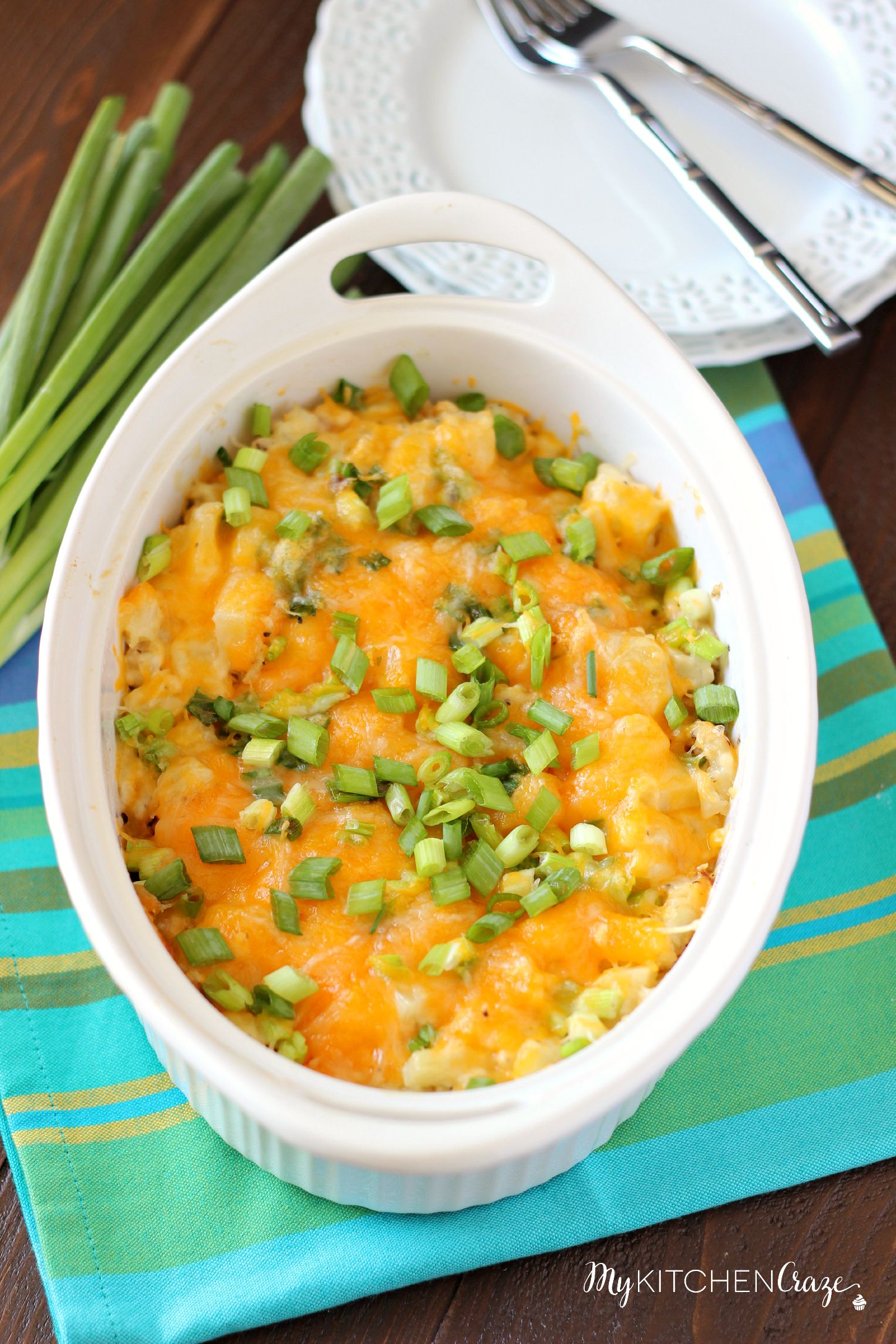 Every main dish needs a side dish, don't you think? I'm always on the hunt for a good side dish. Before I started really cooking, I'd grab a box of potatoes or rice. Now that I'm older and wiser, I like to make homemade side dishes. I have nothing against the easy boxed stuff. In fact I still use it when I need something quick. But there's nothing like homemade potatoes.
I'm obsessed with anything potato. They're just good and a great side for your steak and chicken. There are so many fun ways to eat potatoes. Garlic mashed potatoes, twice baked potatoes, smashed potatoes, and Potatoes au Gratin. I know there are more, but I'm getting hungry just thinking about these, so I needed to stop there. When I realized I could make Homemade Potatoes au Gratin, I felt like I won the lottery.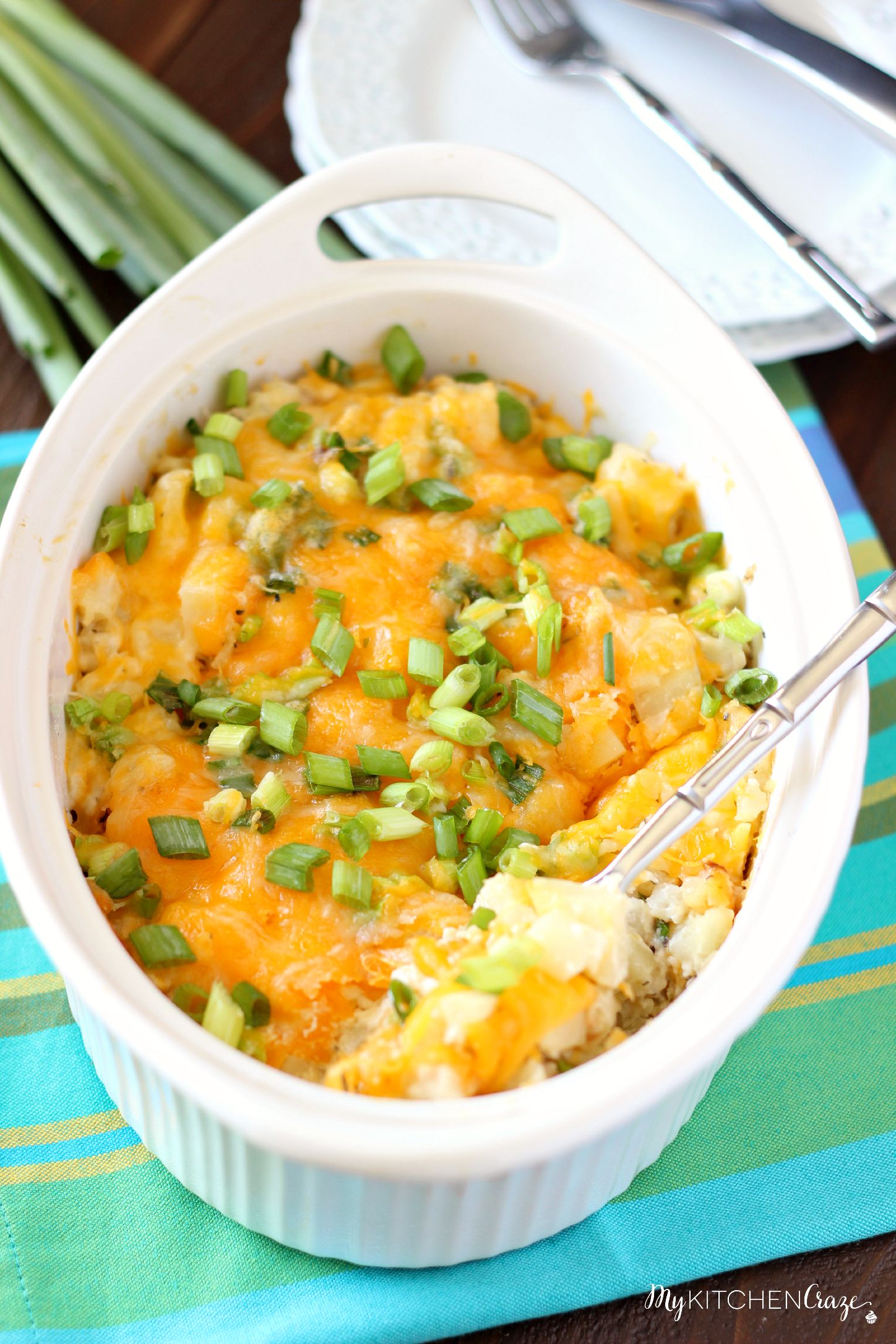 I never knew you could make home Potatoes au Gratin. What else are they going to come up with? I'll never need to eat out again. Okay, okay I won't get to cared away. I love to eat out way to much.
I always thought the only way to have Potatoes au Gratin, was the boxed kind…Well that is the old way of thinking. What is that saying? Out with the old, in with the new. Welcome fresh ingredients and homemade Au Gratin Potatoes. These potatoes are amazing. Let me tell you something.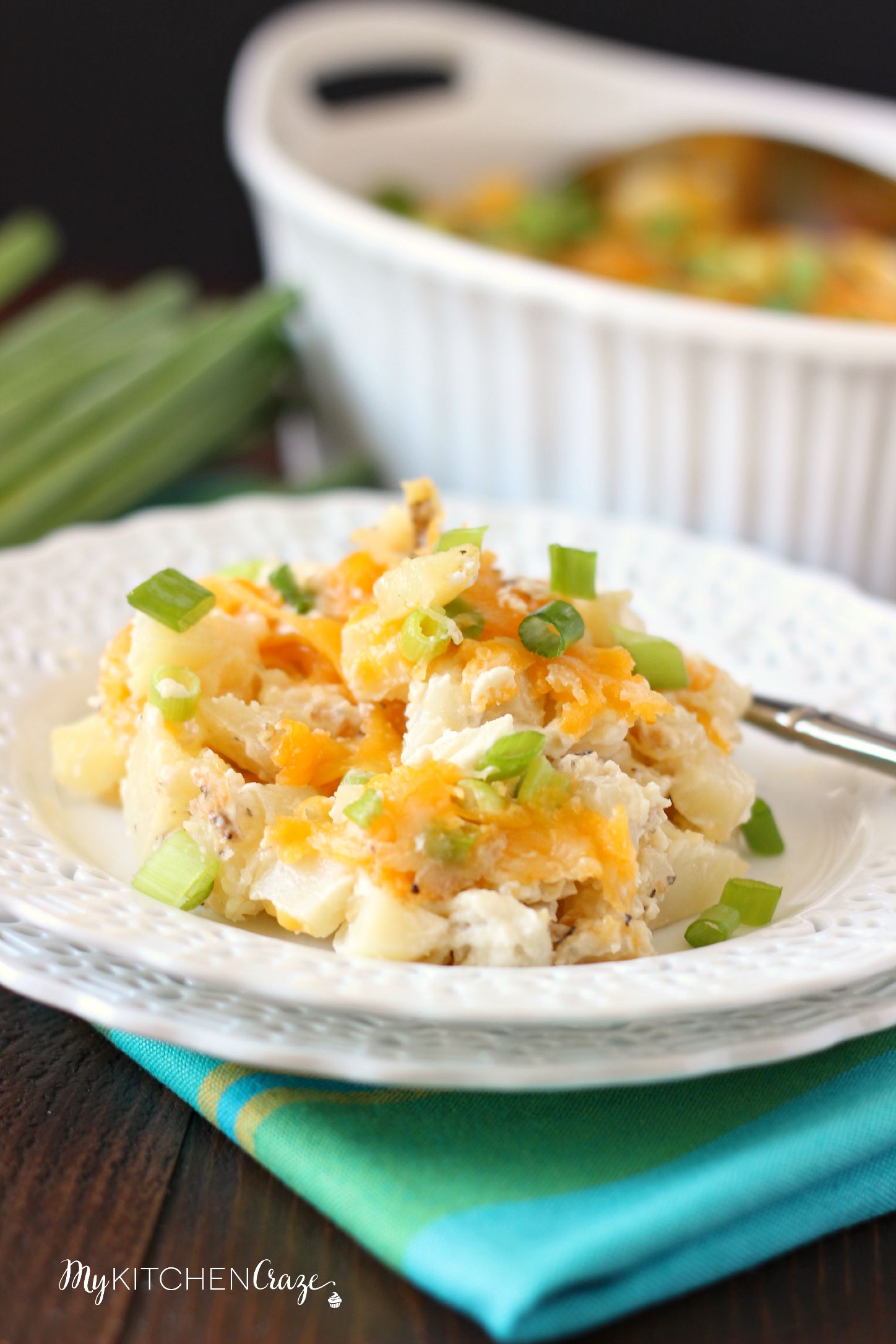 There's something about making a dish that has no preservatives and uses all fresh ingredients. Something about it being real food and semi-healthy for you. It just makes you feel good. It's nice knowing that your family is getting good food too!
Potatoes aren't super healthy for you, but in moderation you're ok. Believe me when I say this is a side dish you do not want to pass up. You'll love making homemade au Gratin Potatoes and you'll never go back to the boxed stuff again. Promise!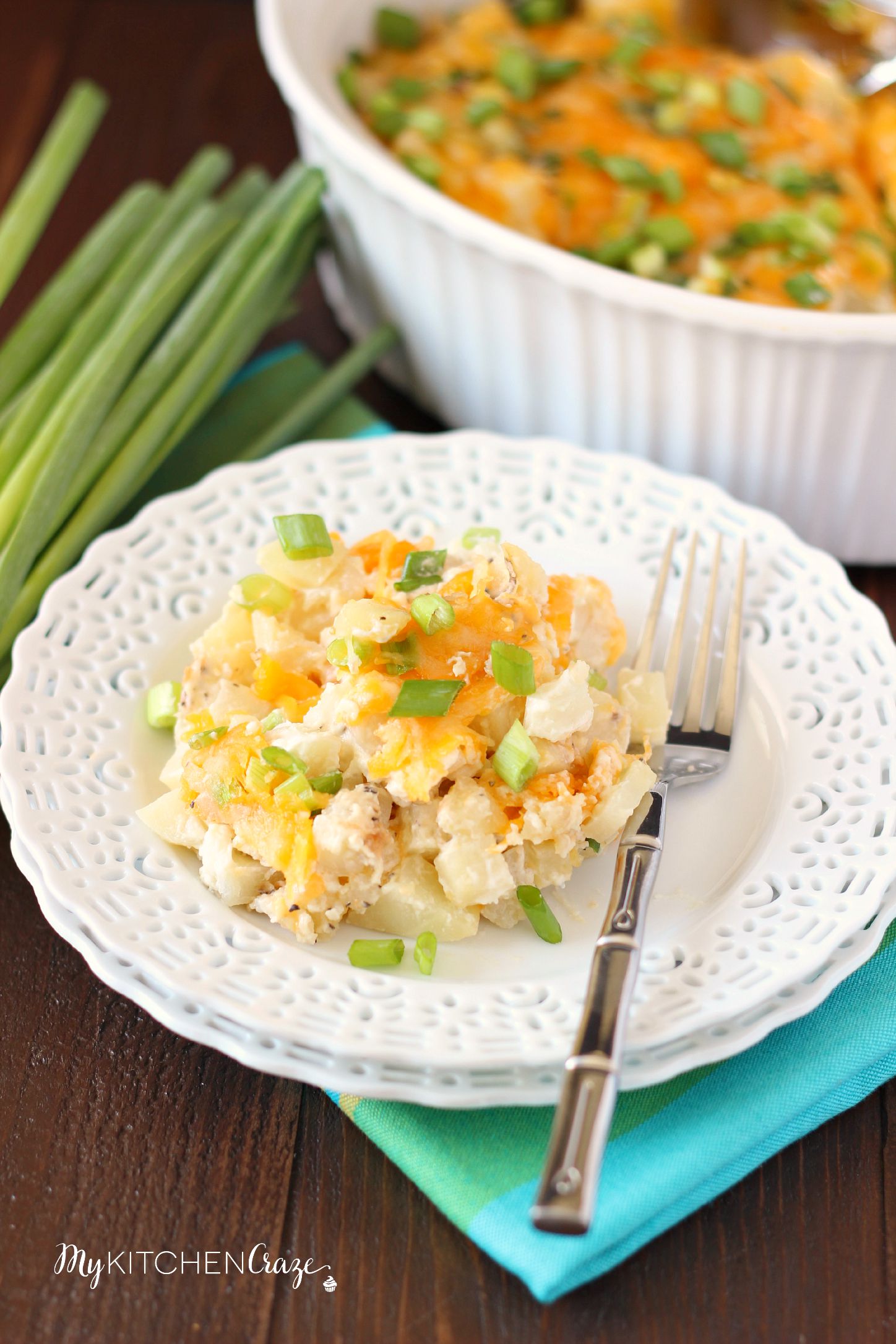 It's time to share these Potatoes au Gratin and enough of my rambling. Give these a try. You won't be disappointed.
What's your favorite side dish?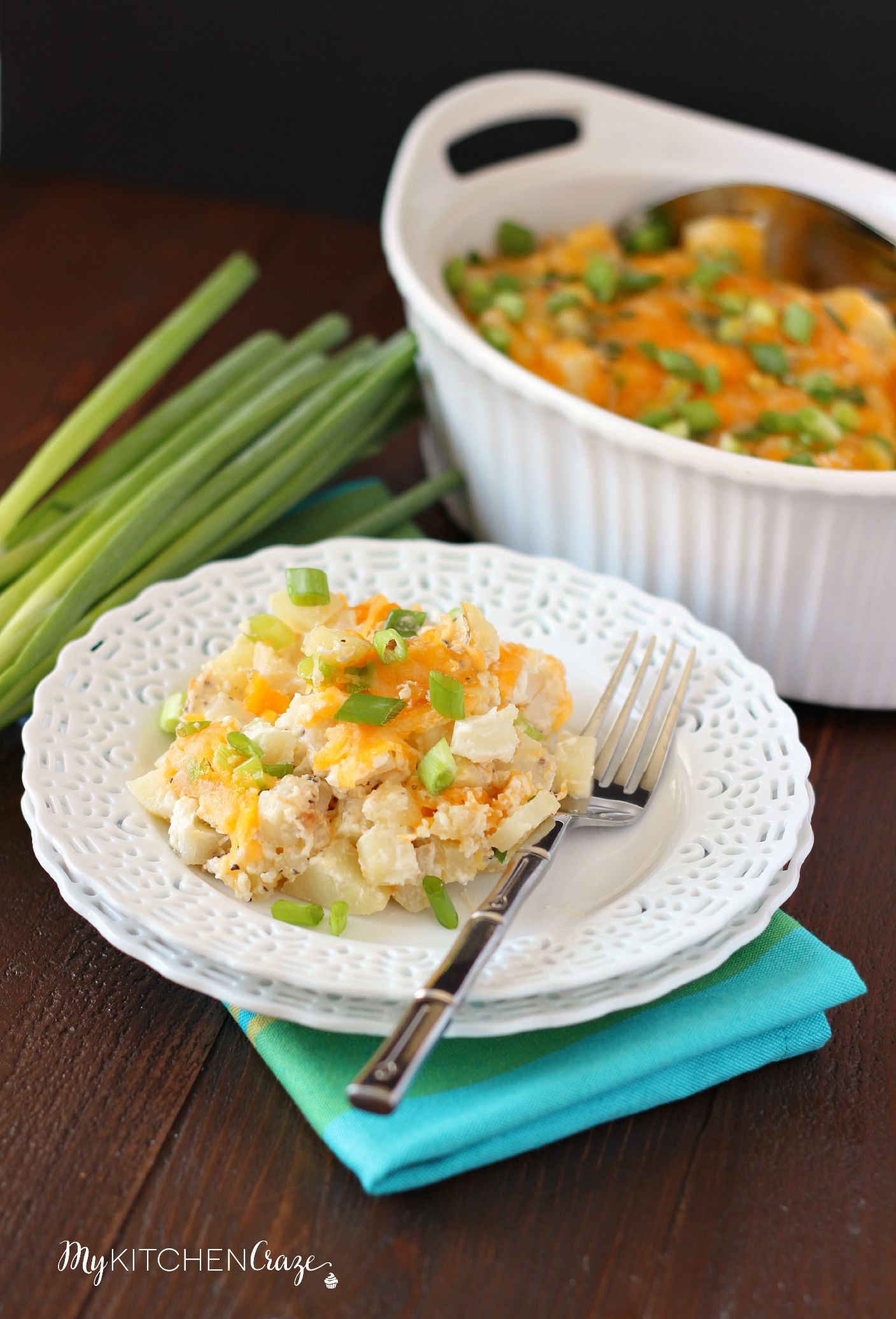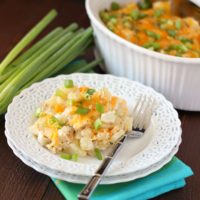 Get the Recipe:
Potatoes Au Gratin
Creamy and cheesy Potatoes au Gratin, make these the perfect side dish. No more boxed potatoes for you! Soft, cheesy Potatoes au Gratin made by scratch!
Ingredients
2

tablespoons

butter

,

softened

4

large russet potatoes

,

cleaned

1/2

cup

milk

1 1/2

cups

heavy cream

2

tablespoons

all-purpose flour

4-5

garlic cloves

,

minced

1

teaspoon

salt

1

teaspoon

pepper

1 1/2

cup

shredded cheddar cheese

3

green onions

,

chopped
Instructions
Preheat oven to 400 F degrees. Butter a 9x13 baking dish with the softened butter (any large baking dish will do)

Slice the potatoes into small cubes. In a mixing bowl, add the milk, cream and mix. Then add the flour, minced garlic, salt and pepper. Whisk the ingredients together well so that the flour is incorporated into the milk/cream mixture.

Put the potatoes into the baking dish and pour the milk/cream mixture all over the top. Cover with foil and bake for 30 minutes. Remove the foil and bake for another 20 minutes. Then sprinkle on the shredded cheese and return to the oven for 3-5 minutes or until cheese is melted and bubbly.

Remove from oven, sprinkle with green onions and serve. Enjoy!!