No Bake Cherry Delight plus a Recipe Video
No Bake Cherry Delight is a family favorite. This dessert is a scrumptious no bake dessert and perfect for those hot summer days!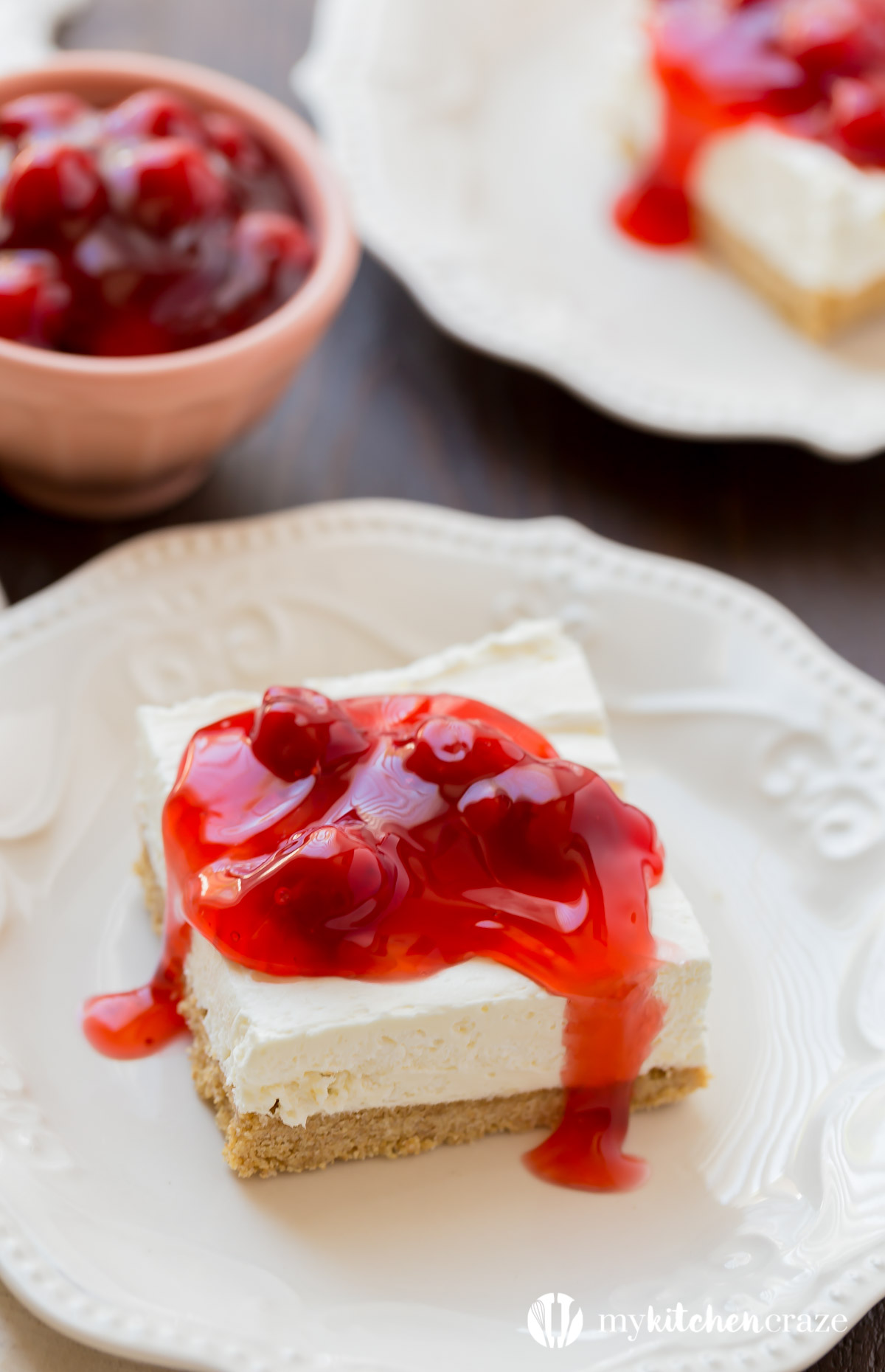 Today I'm sharing one of my grandma's all time family favorite recipe. YAY! You know the ones that are always winners at any holiday or party. Yep that's the one. I got this recipe from my Uncle Denny a while ago and knew I needed to share it. Plus it's a no bake dessert too! It's a win win!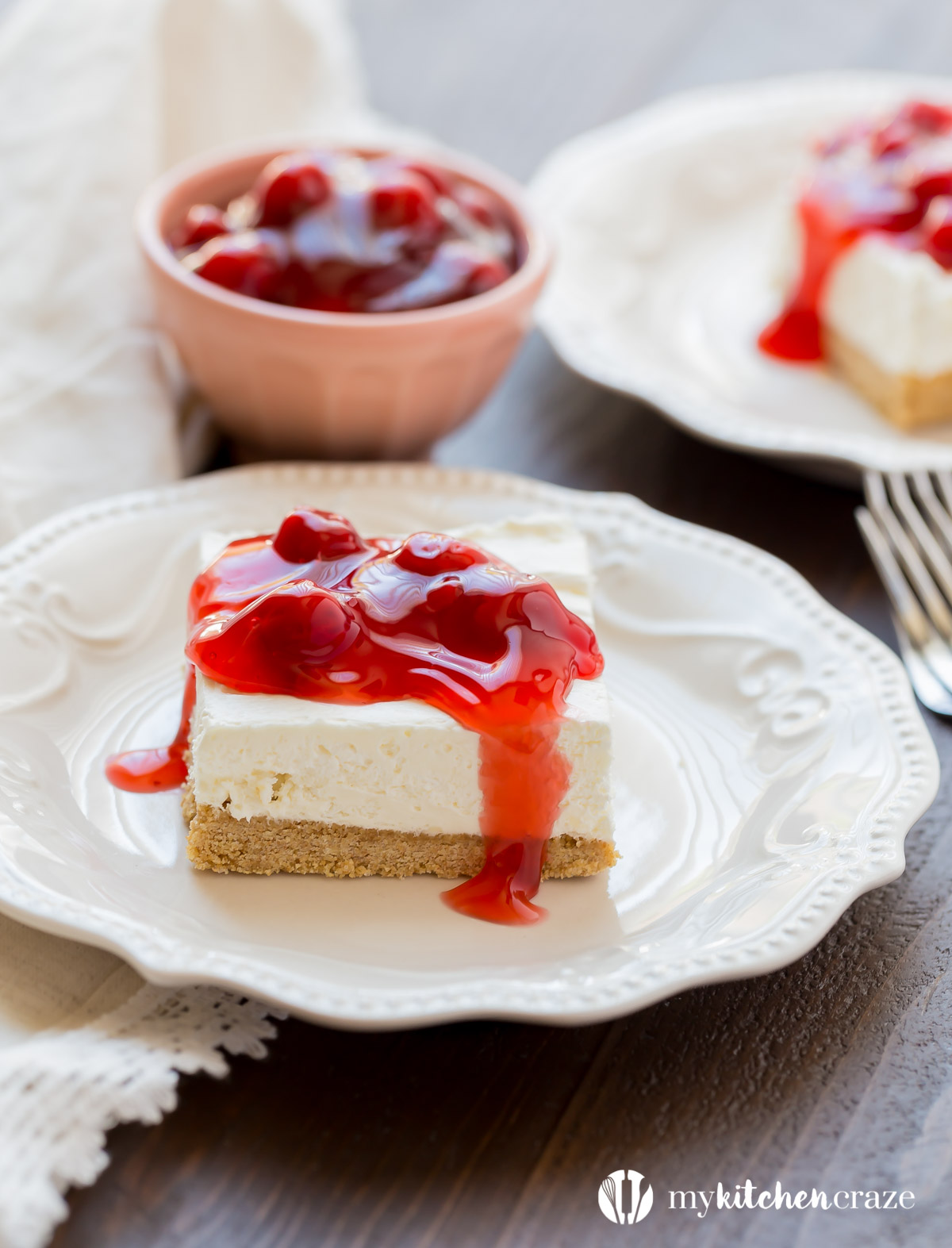 It's official the heat's coming to town. You all know what that means, right? It's time to turn on the air conditioner. Once the a/c goes on, it doesn't get turned off until October or November. Yuck! It's horrible that we have to run the a/c that long, but there's no way around it.
Once the heat comes around I know it's time to pull out those easy recipes. It's just to hot to be in the kitchen for any length of time. I have a pile of recipes that I always make every summer and this No Bake Cherry Delight was added a while ago. It's perfect when you're craving something sweet, but don't want to fuss in the kitchen for ever.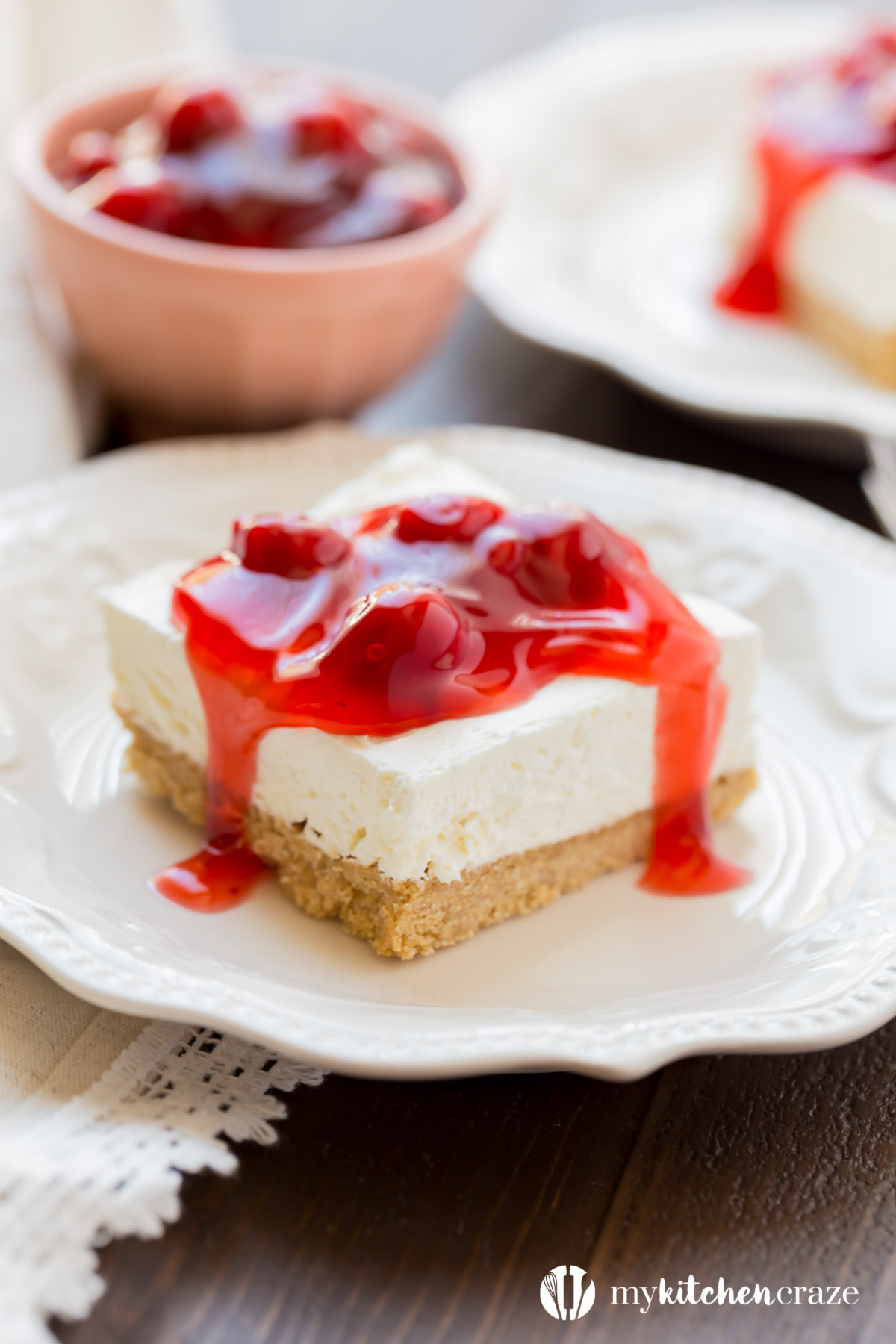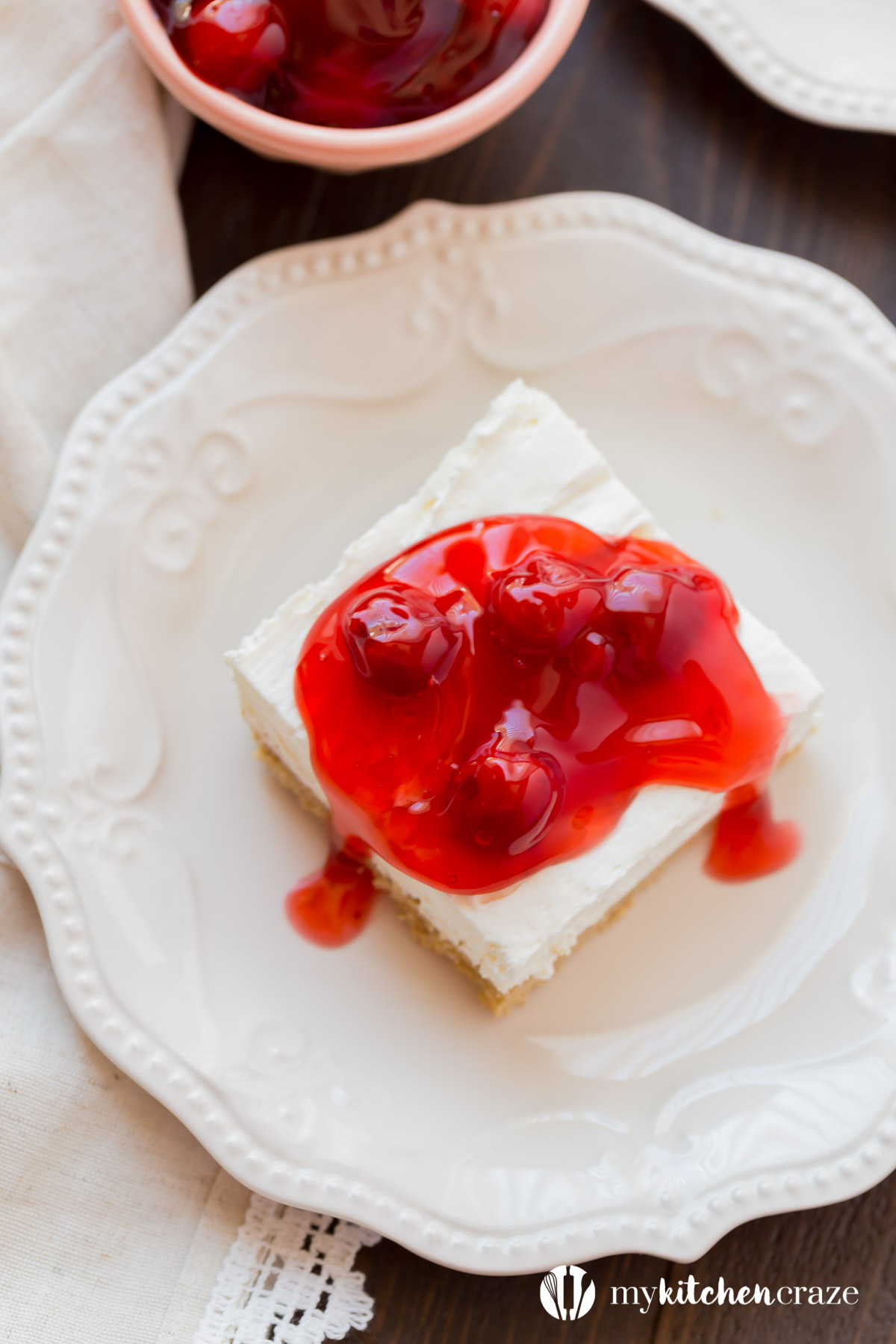 This recipe is super easy to make too. The only down fall is you need to make it a day in advance. You need to make sure that the crumb mixture and cream cheese mixture have enough time to set. Other than that, this is one scrumptious dessert.
Some other things you need to remember before making this:
Have your cream cheese at room temperature.
Make sure you press down that crumb mixture. You want it packed tight.
Don't put the cherry pie filling until your ready to eat or serve.
You can totally make this recipe a day or two in advance.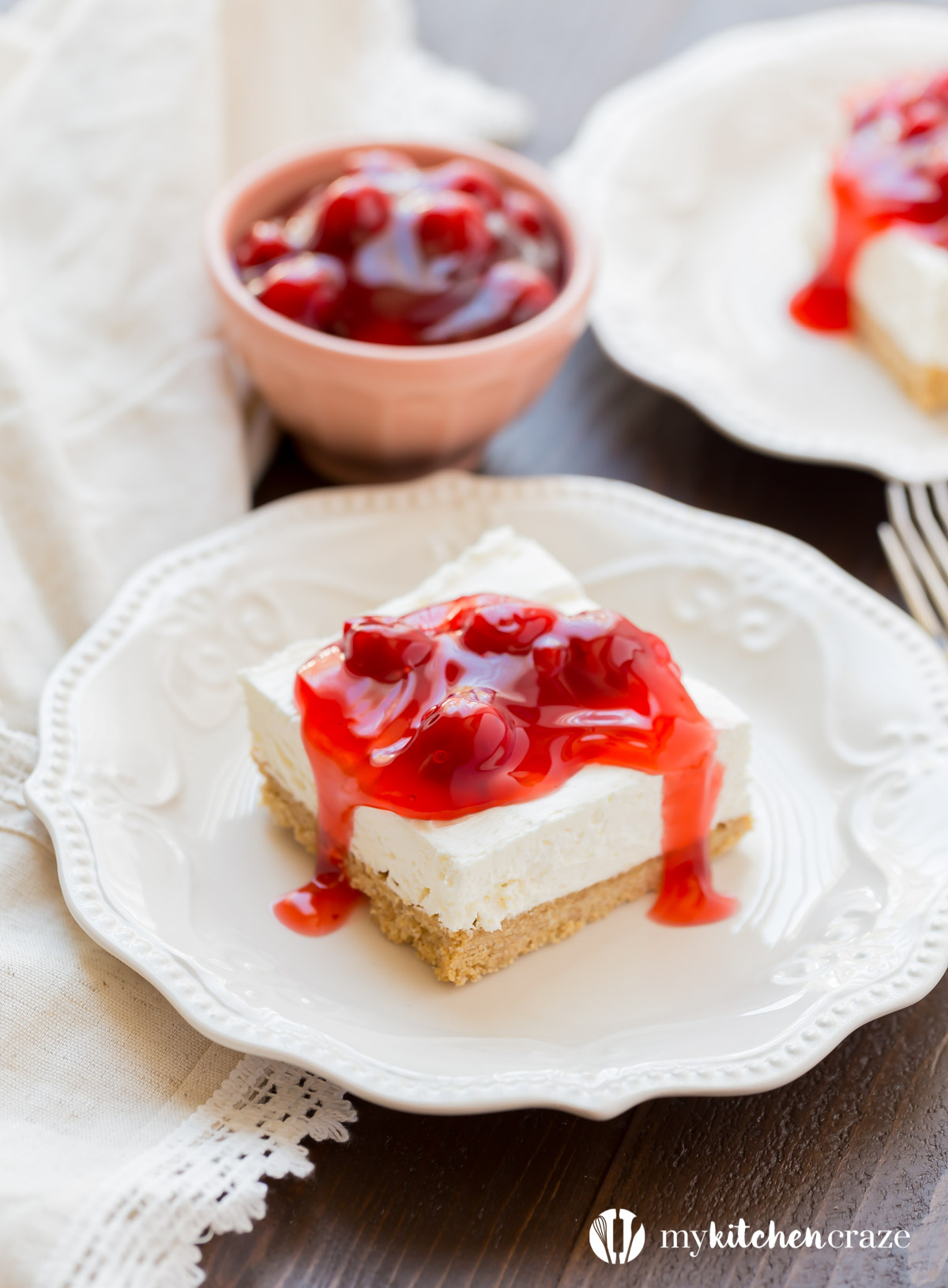 I hope you guys give this recipe a try soon! You might not get the heat like we do, but you can never have to many no bake recipes! Here's to a quick summer!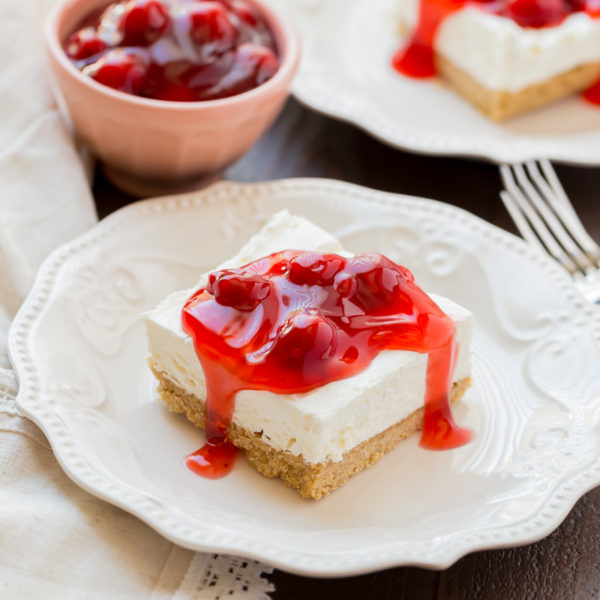 Get the Recipe:
No Bake Cherry Delight
Ingredients
20

crackers graham crackers

,

roughly 3 cups, crushed

9

tablespoons

butter

,

melted

6

tablespoons

sugar

2

package cream cheese

,

room temperature

1

cup

powdered sugar

1

8 ounce cool whip container

1

21 ounce cherry pie filling
Instructions
Line a 9 x 13 baking dish with foil, set aside.

In a large bowl, add the graham crackers, butter and sugar. Mix until incorporated.

Press crumb mixture into bottom of lined baking dish. Set aside.

Using a hand mixer, mix cream cheese until smooth.

Add in powdered sugar and mix together until everything is creamy.

Fold in cool whip, making sure not to over mix.

Spread cream cheese mixture over crust.

Refrigerate for 24 hours or a minimum 6 hours.

Cut into squares and add a dollop of cherry pie filling.

Enjoy!