Honey Raspberry Bagels
Honey Raspberry Bagels can be a simple breakfast or dessert. Tastes delicious and is only 4 ingredients. You won't be able to eat just one!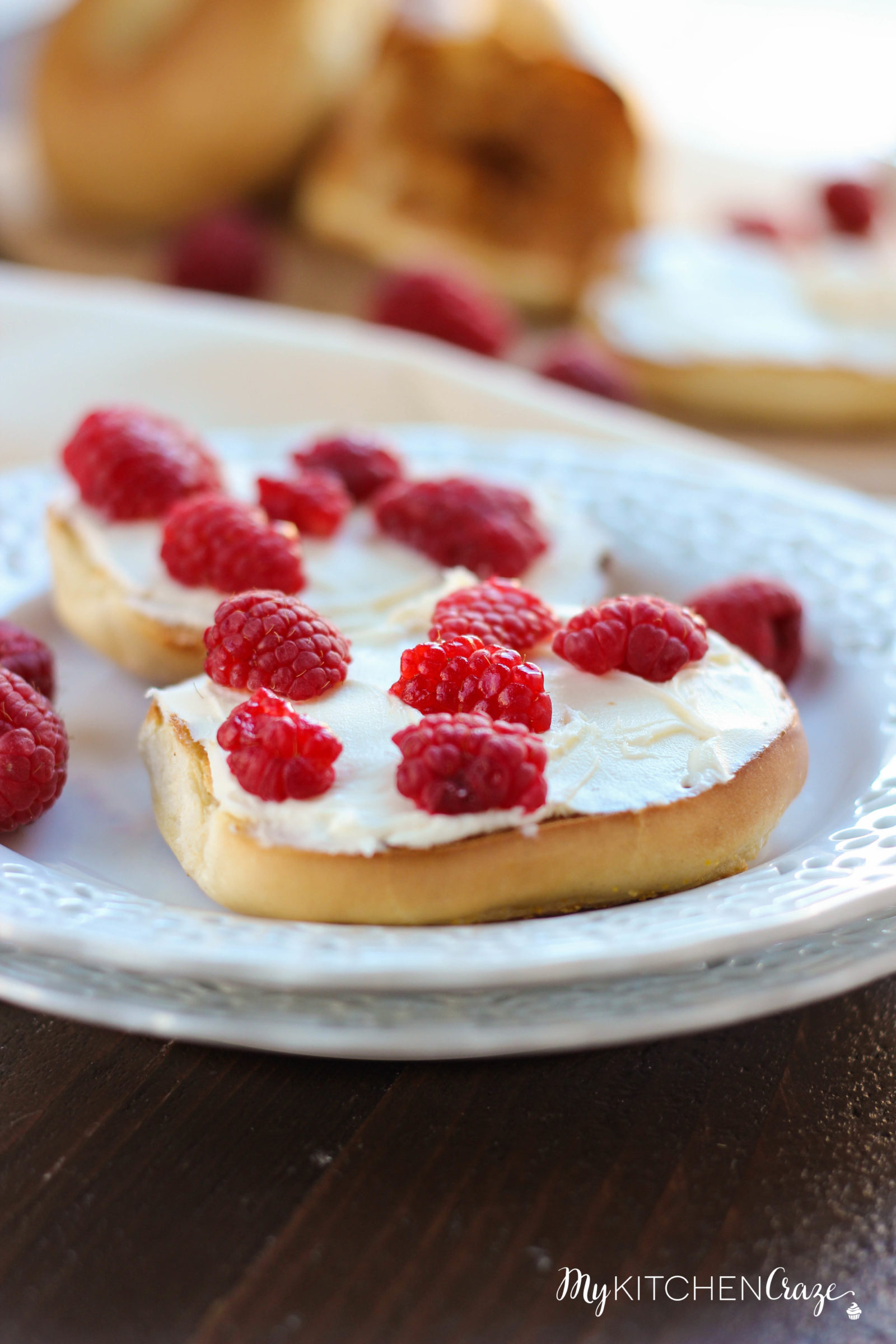 I can't believe I'm sharing this recipe with you all today. Not that there is something wrong with this recipe, but it's so simple and easy to make that I kinda of feel ridiculous sharing it. But there are some recipes out there that you've stumbled across and thought…why didn't I know or do this sooner?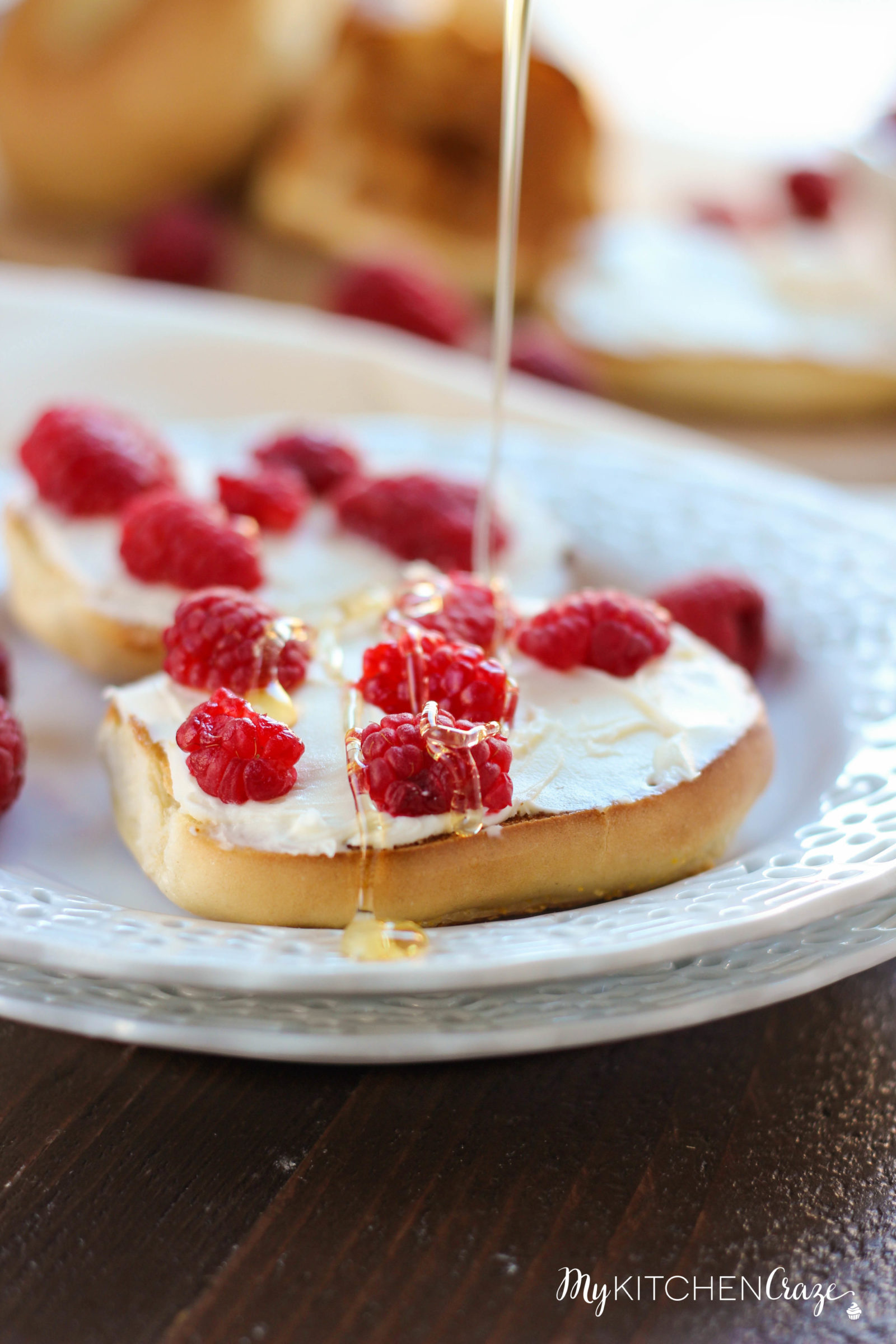 These Honey Raspberry Bagels are one of those recipes. I wish I could take the credit for coming up with these delicious bagels, but I can't. My sister-in-law, Nuzhat saw this recipe somewhere and recreated it at home. She then bought all the ingredients and brought them to me. The first time she showed up with mascarpone cheese I told her emphatically that I would not like it because I don't like cheese.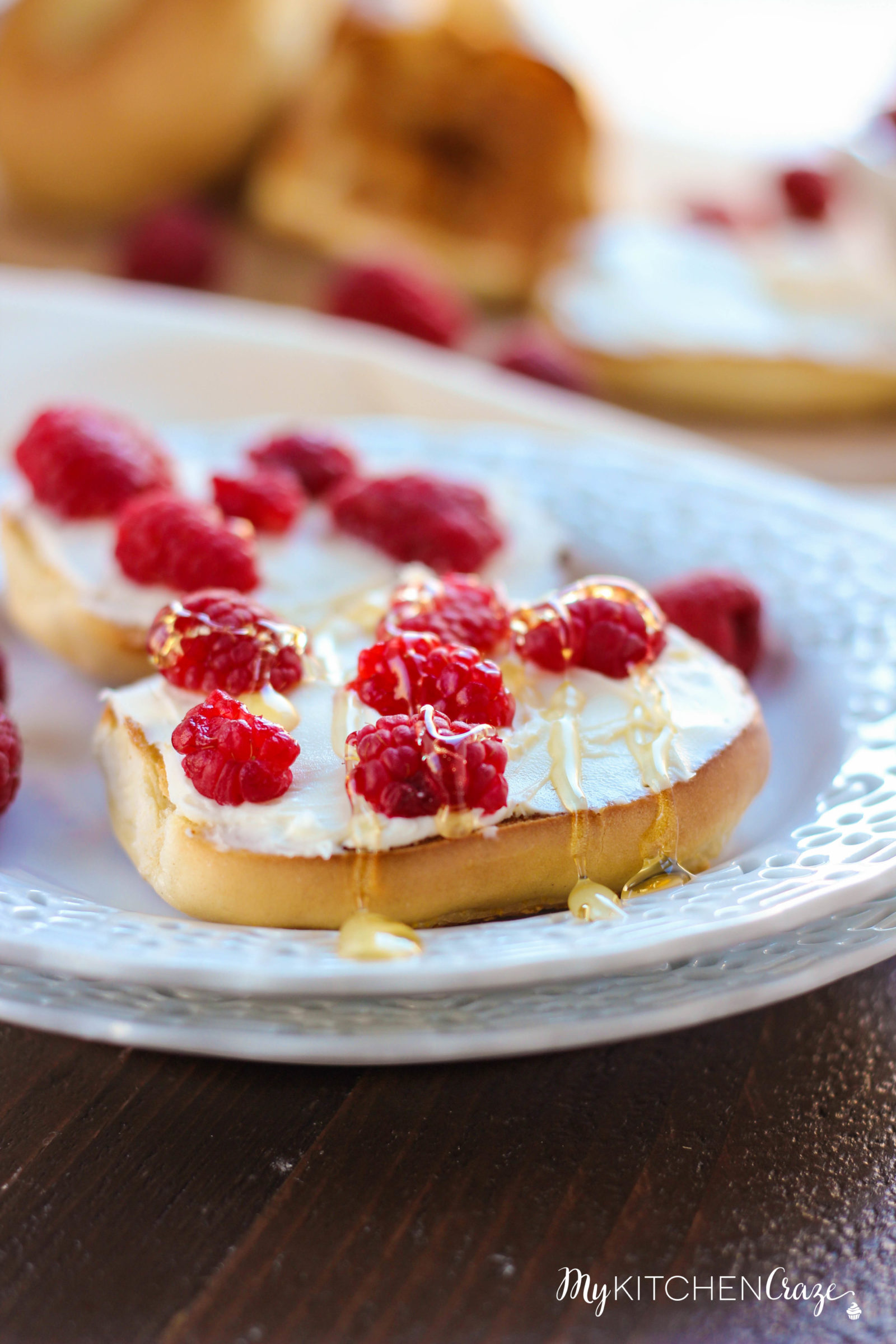 She promised me to just try these bagels and if I didn't like it after one bite, that she would take everything back home with her because she loved them. Since I'm sharing this recipe with you today, that kinda of gives you my answer about liking or disliking these bagels right?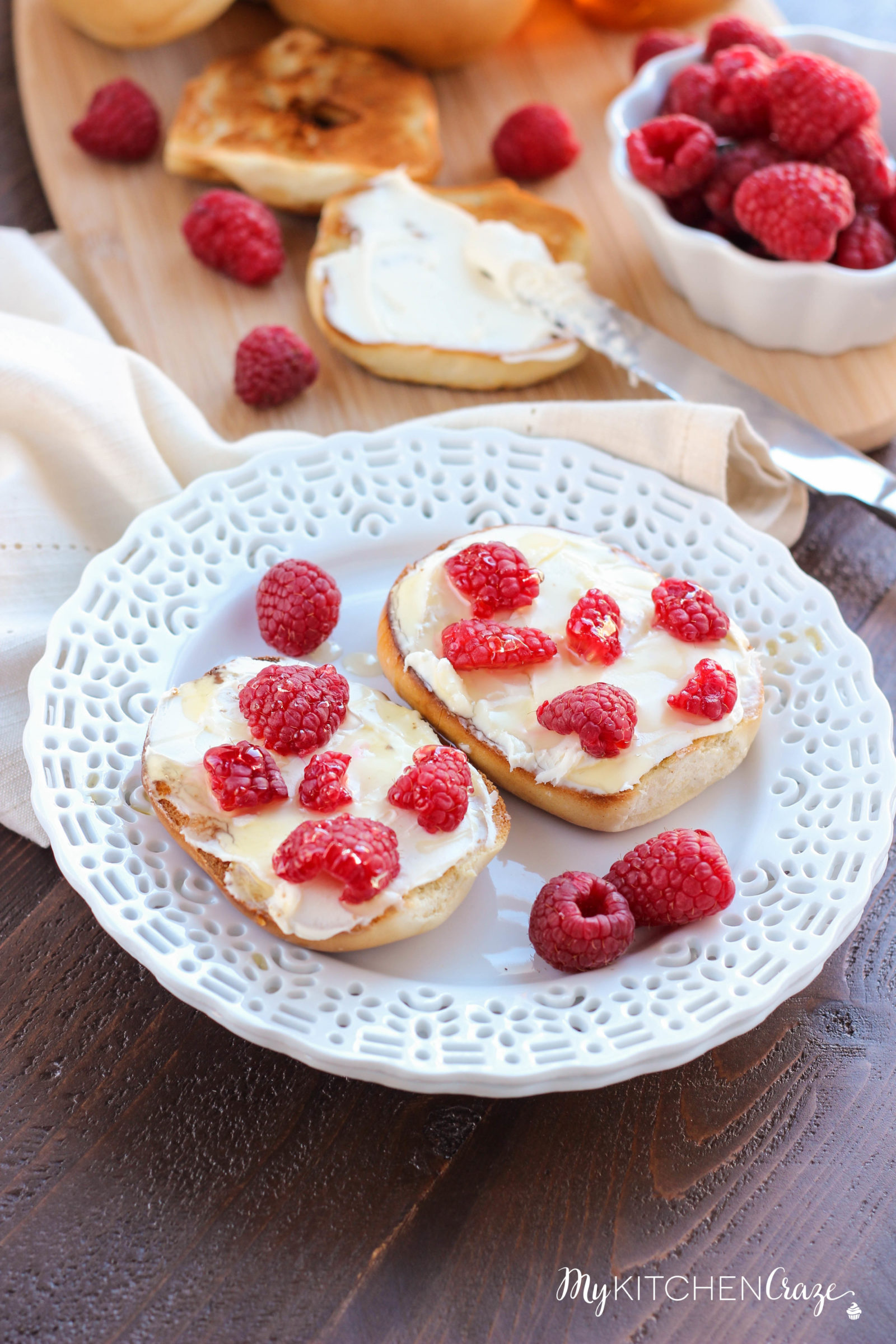 Incase you're unclear, I loved everything about these bagels. First off not only are they 4 ingredients, yes you heard that right…four. But the mascarpone cheese with the honey and tarty raspberries make these bagels so yummy. I feel like the raspberries make these bagels too. They just add such a fresh and lightness to the bagels, that you keep coming back for more.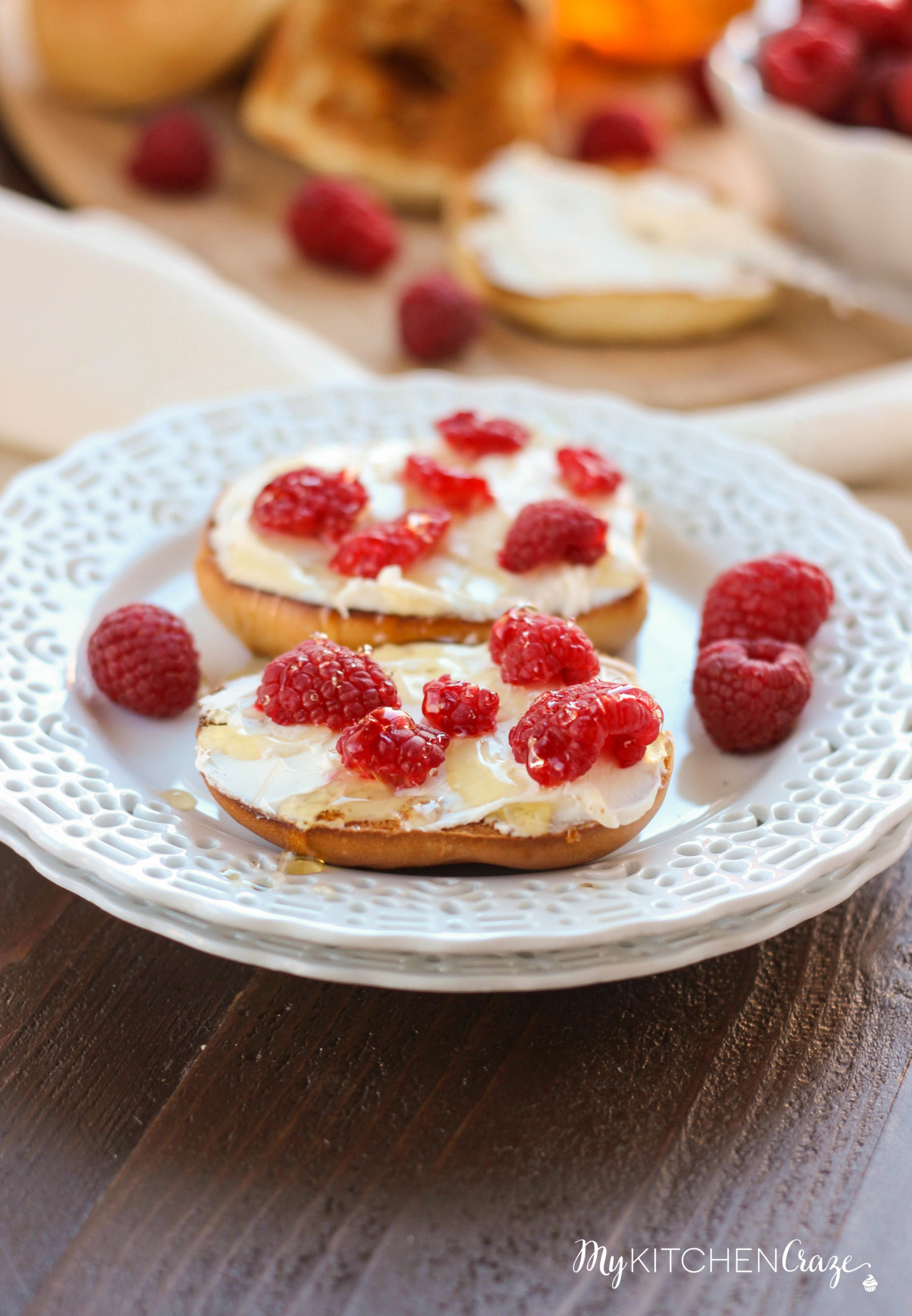 Now I've never had these bagels for breakfast, but why couldn't you? Everything on there isn't too heavy. Personally Sean and I love whipping these up with our evening tea. The next time your strapped for breakfast or dessert, remember these simple 4 ingredient Honey Raspberry Bagels. Enjoy!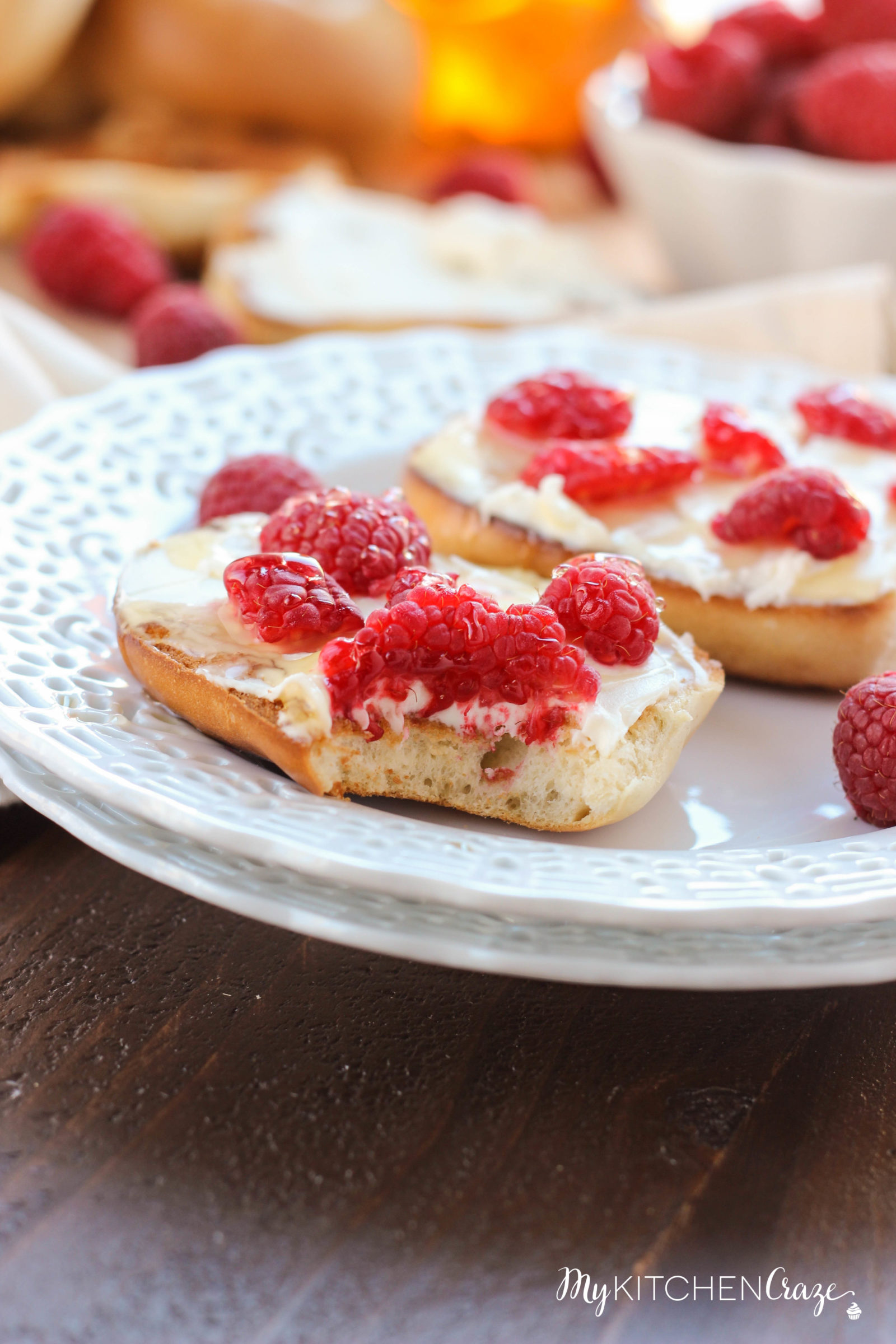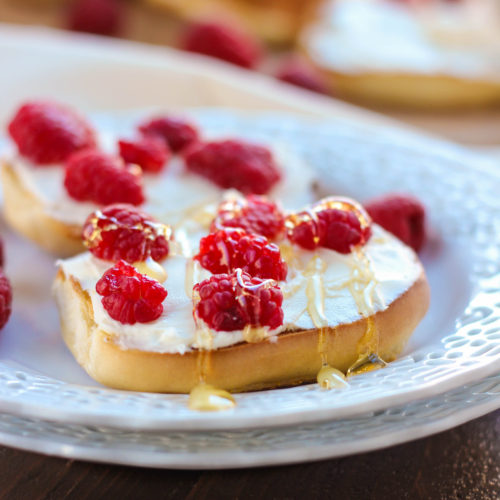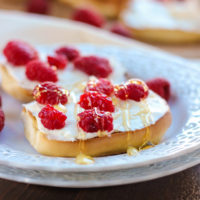 Get the Recipe:
Honey Raspberry Bagels
Ingredients
mini bagels

mascarpone cheese

honey

rasberries

,

diced into medium pieces or kept whole
Instructions
Toast mini bagel to desired doneness.

Spread mascarpone cheese over bagel.

Sprinkle with raspberries and honey.

Eat immediately and enjoy!
Notes
**We use mini bagels for these, but I'm sure you could use plain bagels.