Giveaway ~ Grocery Scale Kitchen Clock
Today I've teamed up with a group of my favorite bloggers and Gin Creek Kitchen to bring you a great giveaway! We're giving away a Grocery Scale Kitchen Clock from the amazing store at Gin Creek Kitchen. Perfect for the holidays!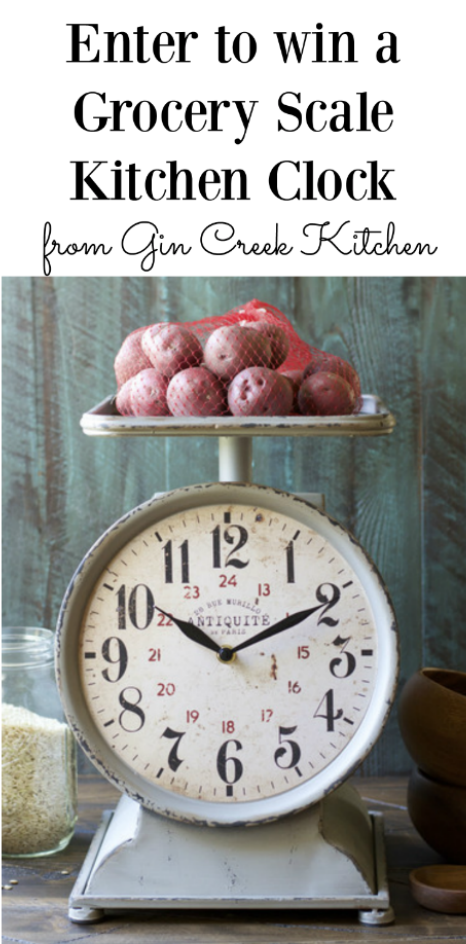 If you haven't stopped by Gin Creek Kitchen yet then you are really missing out. It's an online shop, specializing in Southern inspired kitchen and home decor. They have great items for your kitchen and home. Everything from decorative measuring cups and spoons, to items for entertaining and wall decor! Head over to Gin Creek Kitchen to check out all of the items. Don't forget to do a little holiday shopping too!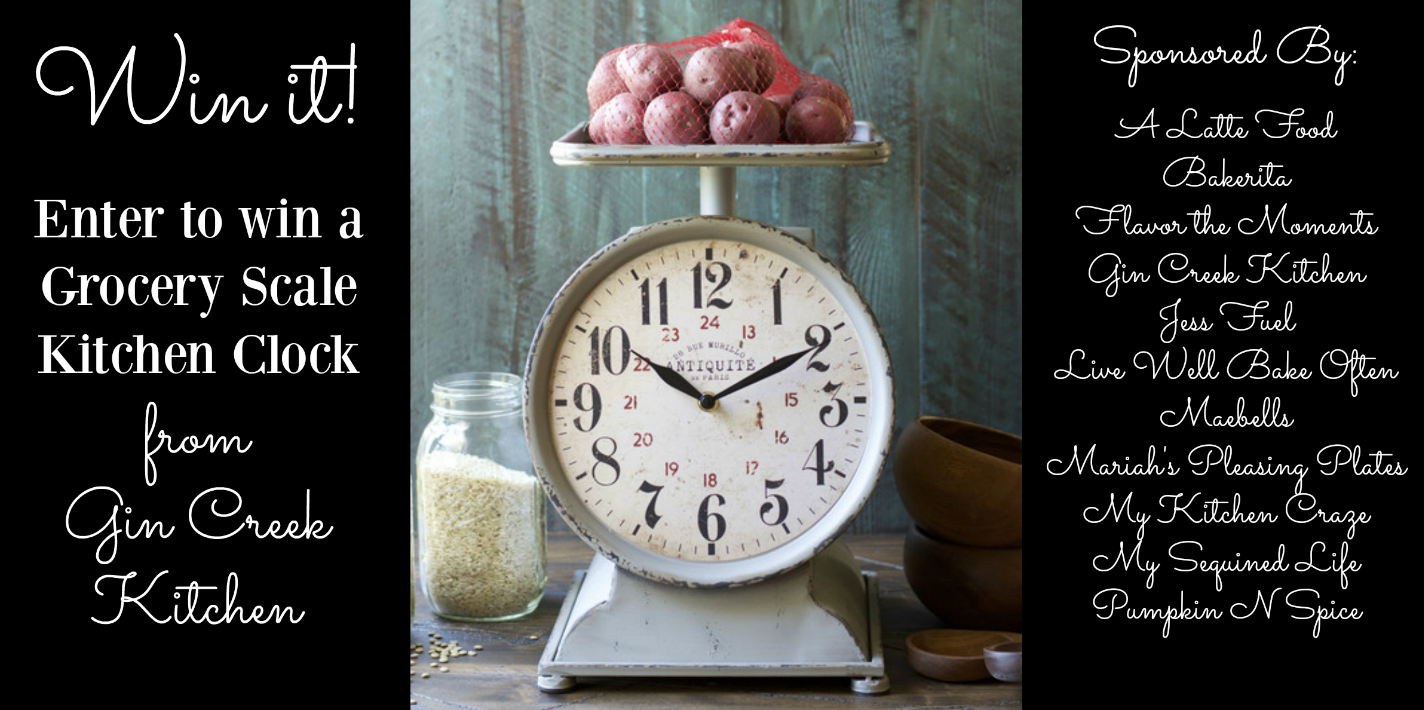 Enter below to win a Grocery Scale Kitchen Clock from Gin Creek Kitchen!