Cheesy Basil Orzo
 Cheesy Basil Orzo ~ Only 6 ingredients are all you need to make this fresh pasta side recipe. The cheese and basil brighten the dish making it perfect for any main.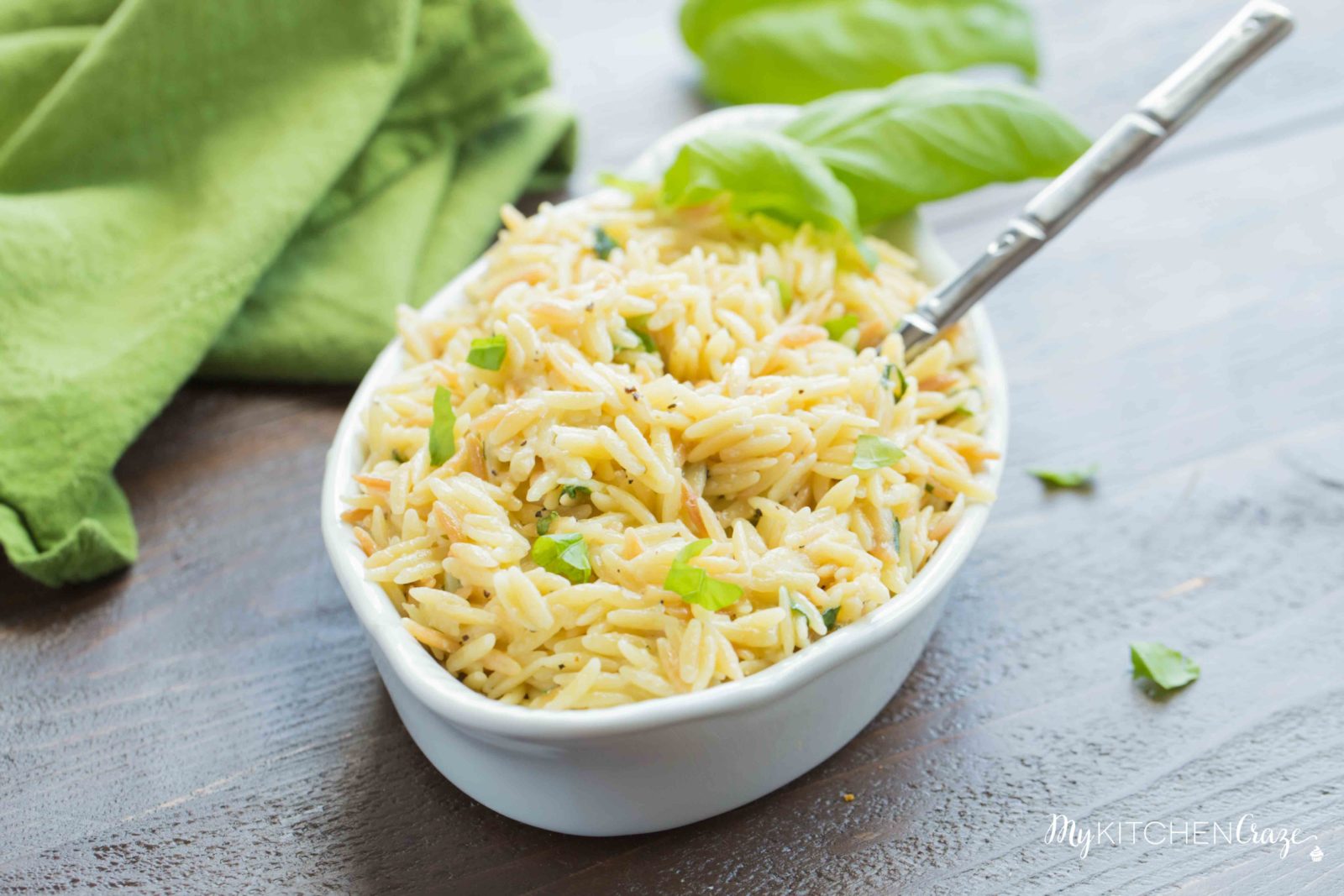 I've made a ton of side dishes in my food blogging days, but this is by far one of my favorite. It's a perfect side to go with any recipe. Perfect with fish, chicken and even steak. In fact I've made it so much that the kids actually request it more than any actual recipe.
I know I've talked about this a lot, but my family's a huge side dish family. We love our fair shares of rice, potatoes, pasta and veggies. Sean especially has to have a side dish with his main entrée.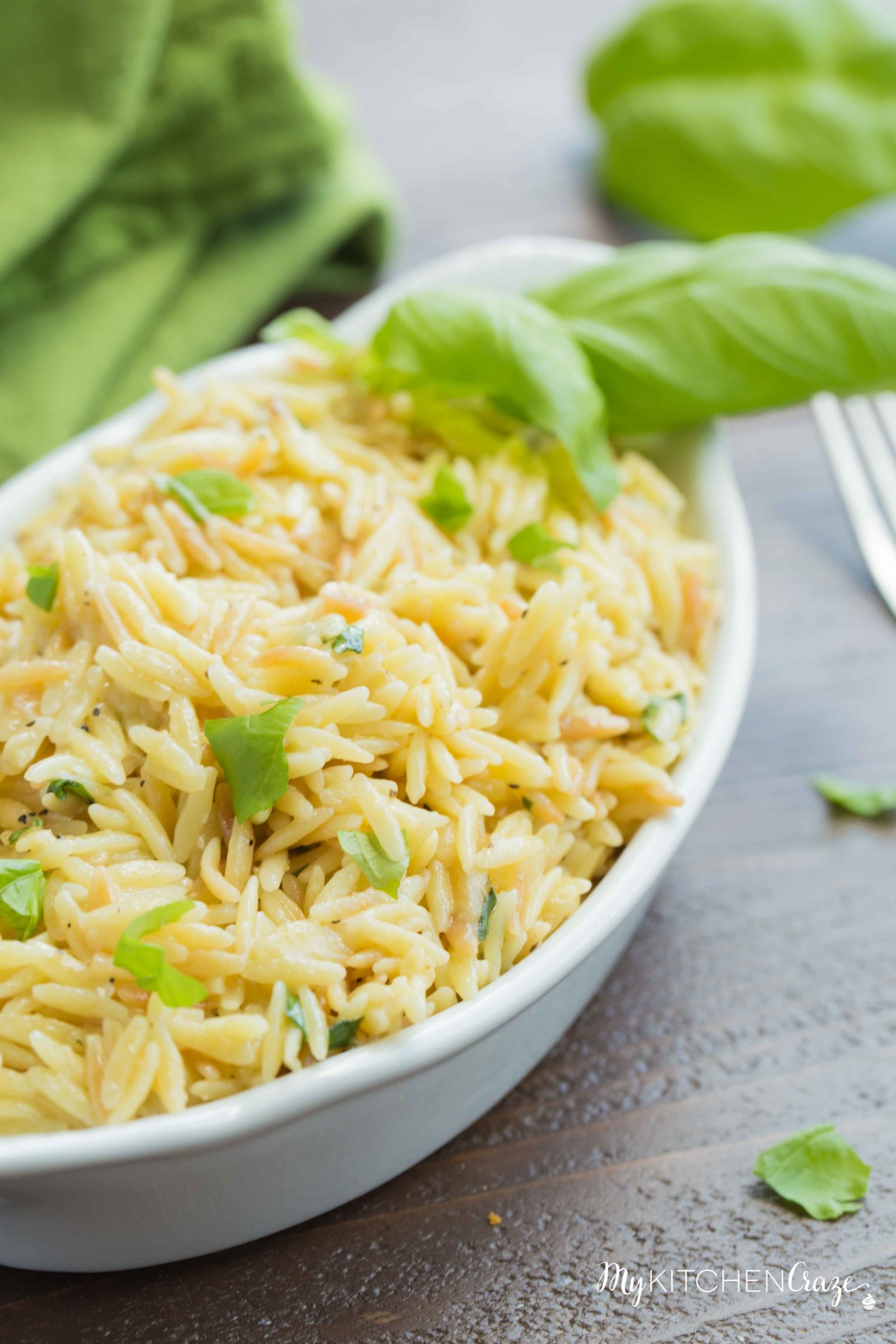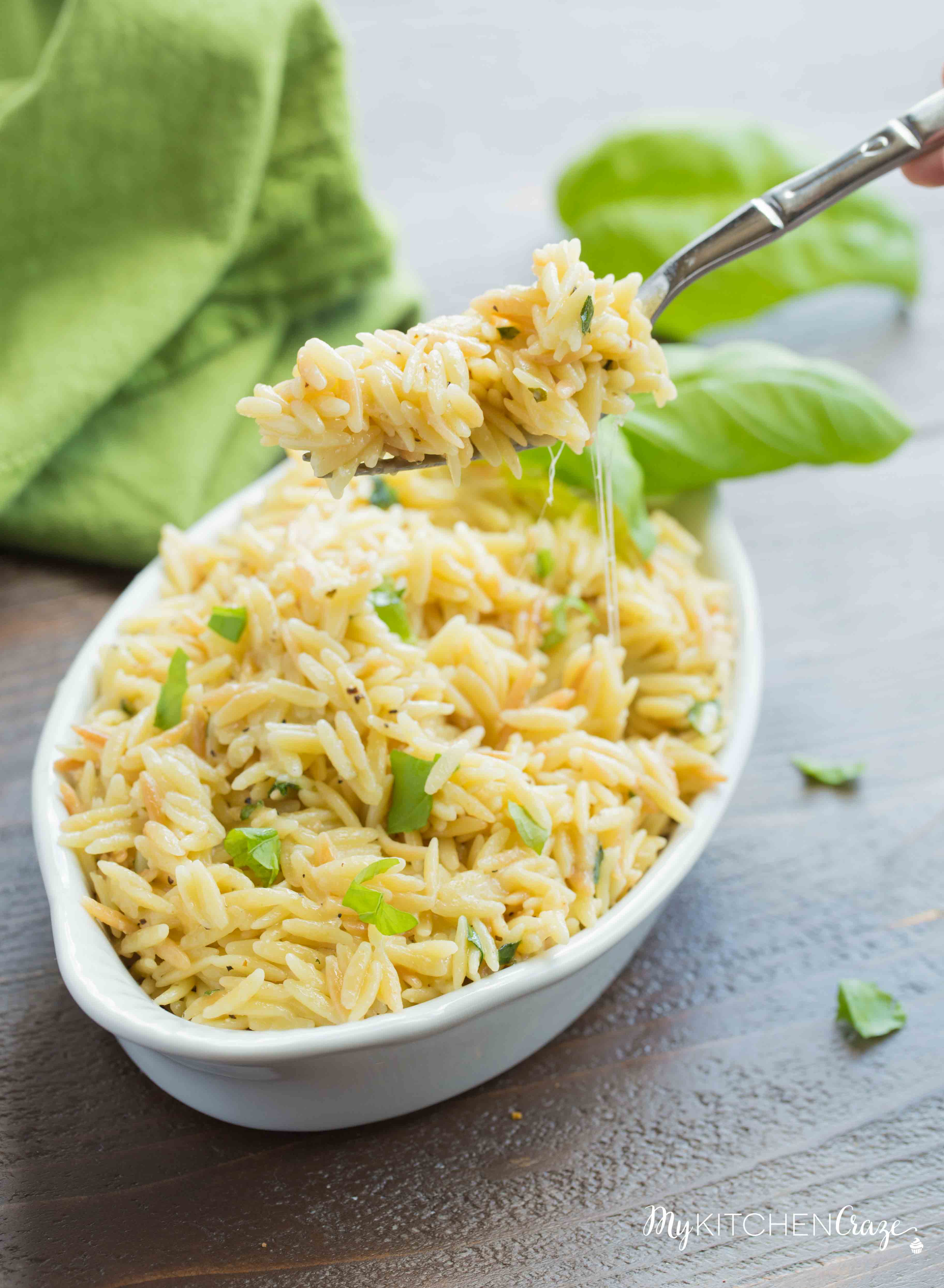 I remember when I was in my twenties I thought a side consisted of boxed potatoes and boxed rice. Sean would ask what sides are we having with tonight's dinner? I would excitedly say, "We're having Au Gratin Potatoes and some veggies." He'd than ask if they were homemade. Ummm yea sure babe. They're totally homemade. Haha!
Now there's nothing wrong with boxed potatoes or boxed rice. I actually still make Rice-a-Roni when in a hurry and don't have the time, but I gotta tell you that fresh potatoes and fresh rice will always win in my book.
Side recipes are normally pretty easy to make. Since we're always worried about the main recipe I feel like the side gets over looked. At least I know I'm always overlooking side dishes. When I'm making a main I always think I'll make a quick side of veggies and/or mashed potatoes. But there's only so much potatoes and frozen veggies a girl can take.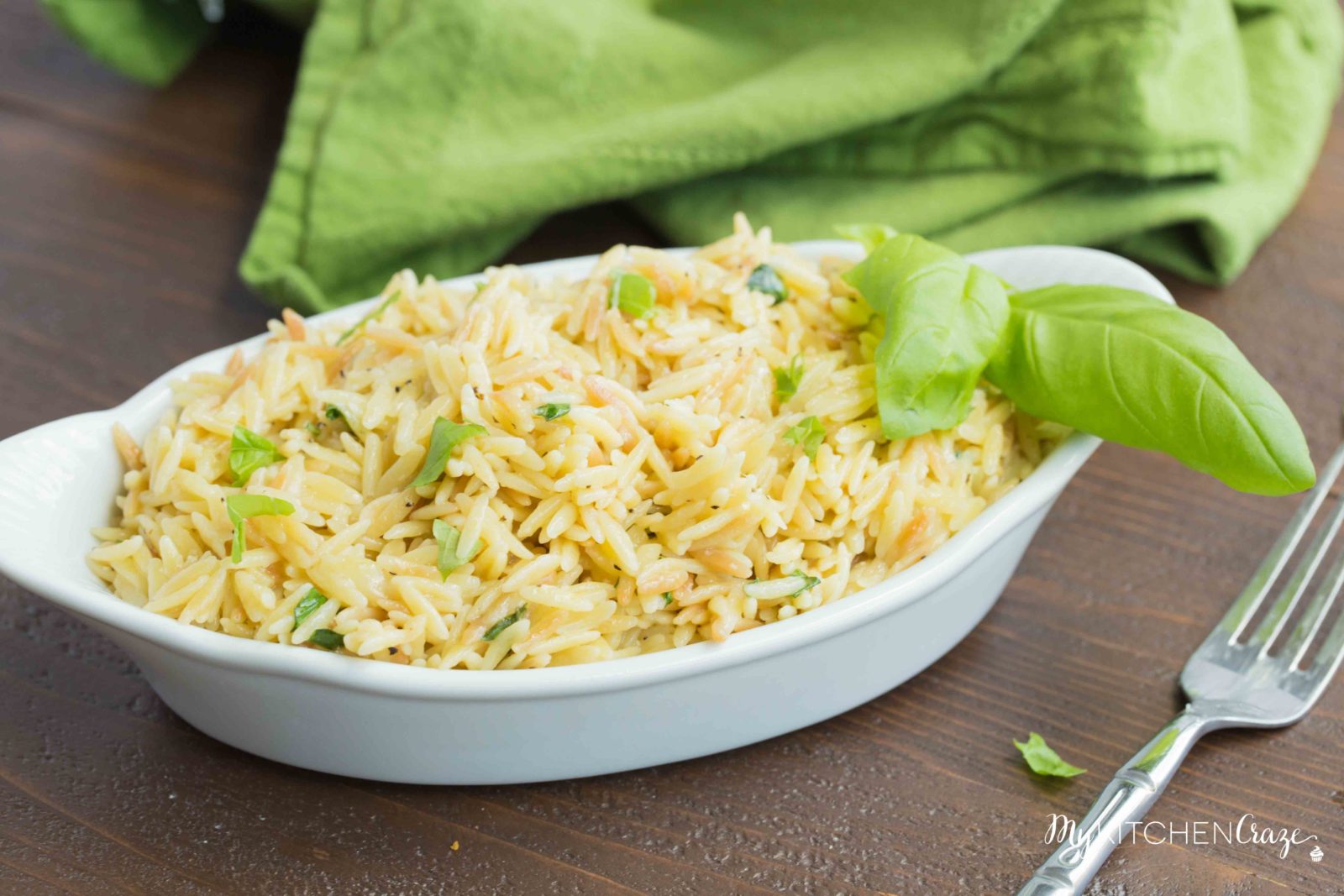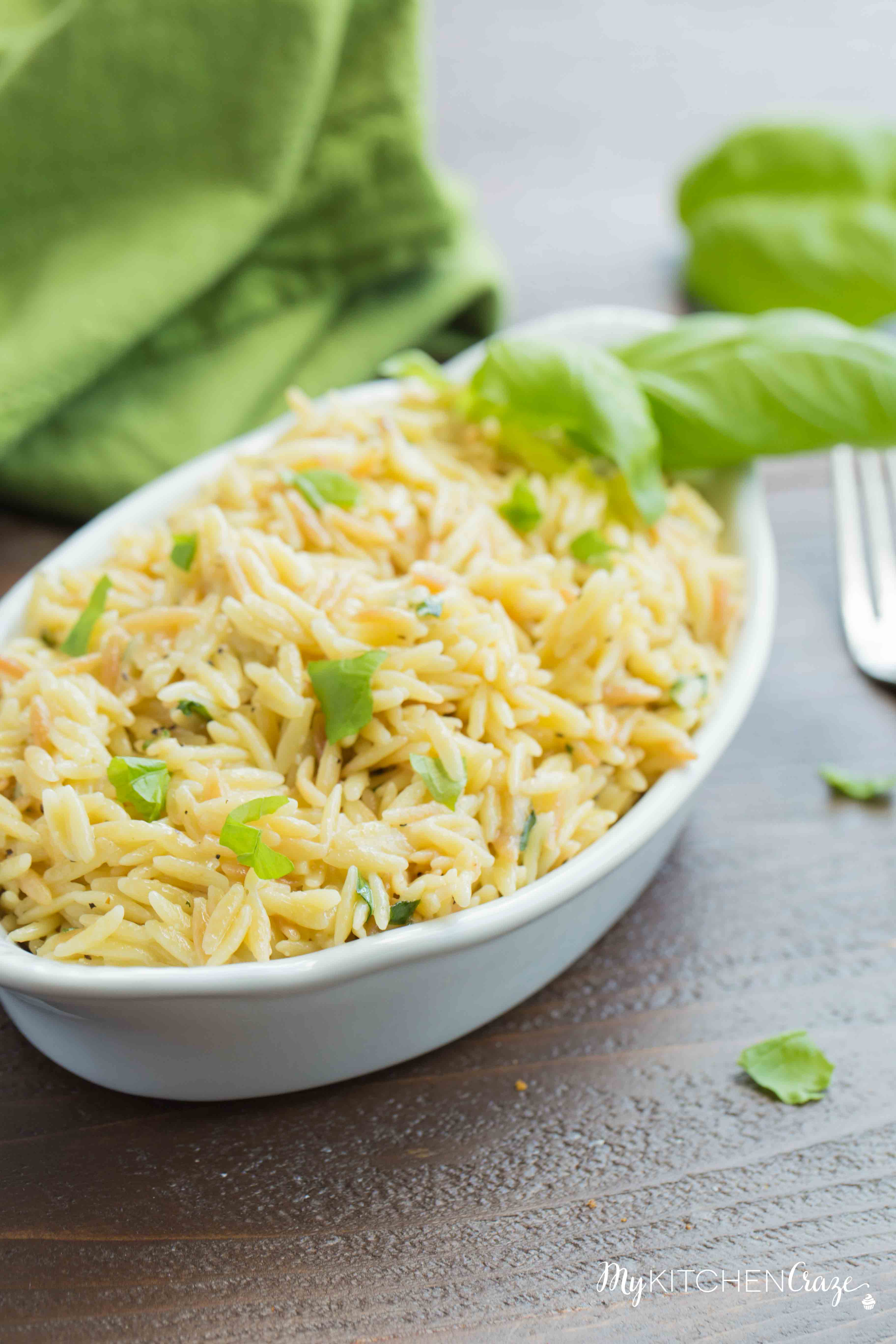 This side recipe is actually really simple to make and only takes 6 ingredients to make. Yep you heard me right. Only 6 ingredients. Yay! That's perfect for a busy night right? What I love about this recipe is, it's almost like a rice dish and you all know we're obsessed with rice in my family, so this dish is a winner in our book!
I love making this side when Sean grills fish for us. There's something about the cheesy basil and grilled salmon that I love. But really this dish tastes great with a grilled chicken or even a baked chicken recipe.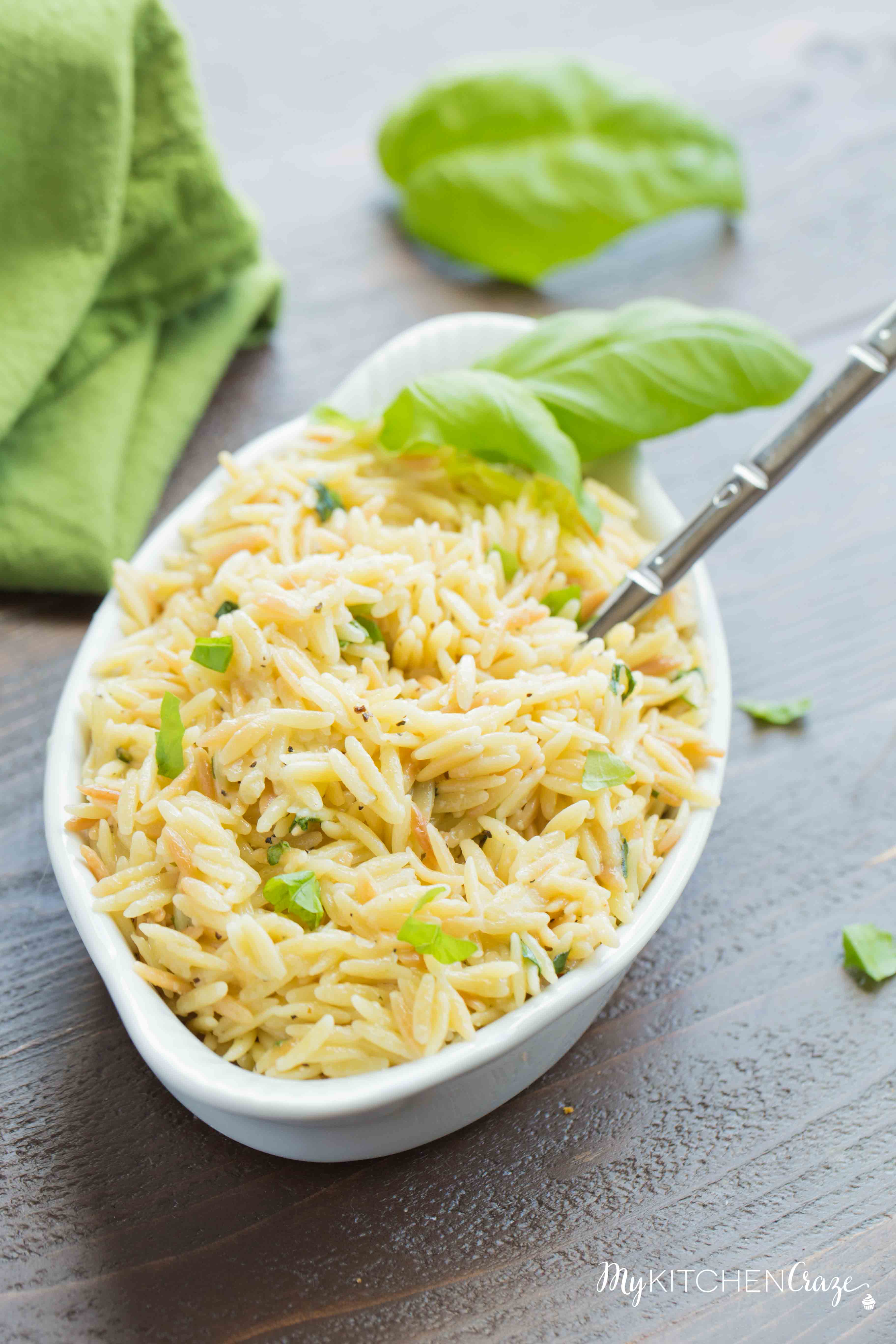 This recipe only takes about 30 minutes start to finish to make, so while your preparing or making you main dish, make this recipe too. You'll be happy that you did. Promise!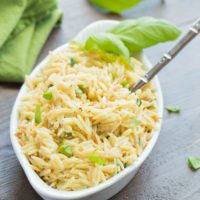 Get the Recipe:
Cheesy Basil Orzo
Ingredients
2

tablespoon

butter

1 1/2

cups

orzo

3

cups

chicken broth

1

teaspoon

garlic powder

1

cup

italian mixed shredded cheese or 1/2 cup Parmesan & 1/2 cup mozzarella cheese

2

tablespoon

chopped fresh basil

salt & pepper to taste
Instructions
In a large skillet, combine butter and orzo. Saute over medium heat until orzo is golden brown, stirring frequently.

Slowly stir in the broth, garlic powder, salt and pepper.

Bring to a boil, cover and reduce heat to low.

Simmer 20 minutes or until orzo is tender and most of the broth has been absorbed.

Remove from heat. Stir in the basil and cheese.

Serve immediately and enjoy!